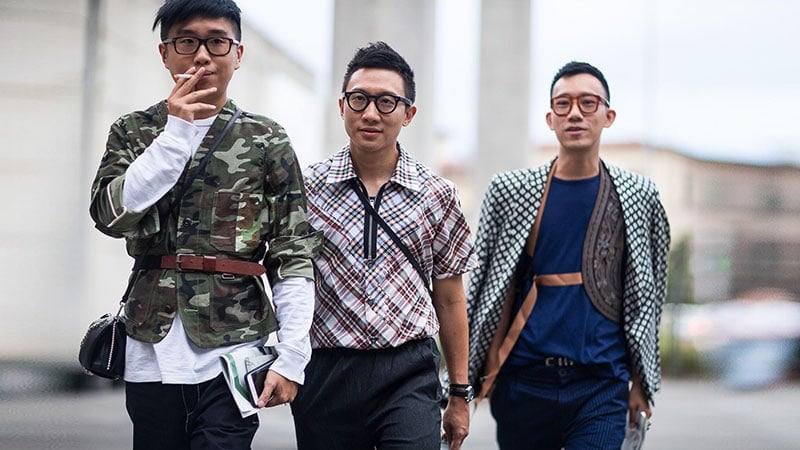 Asian men are known for their thick hair, a feature that not every nationality is blessed with. With a full head of hair like this, there is a lot of room for hair experiments. Therefore, it comes as no surprise that Asian men are typically first in line when a new hairstyle hits the streets. From the bare-it-all buzz cut to flowy long locks, we have compiled the best Asian hairstyles for men.
1. Bro Flow
The long, soft layers of the bro flow hairstyle frame the face and put your eyes in the spotlight. This look works for nearly any face shape and is ideal if your hair is on the thicker side. Once you washed your hair, give it a quick upside-down blowout to add volume, comb it back, add a little side part and let gravity and mother nature do the rest.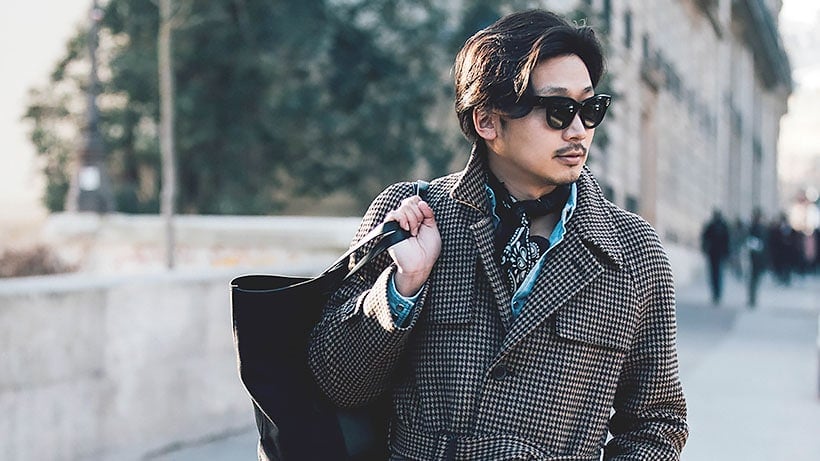 2. Faux Hawk
Originated from the mohawk haircut, the faux hawk offers a lot of versatility, which will allow you to tailor your cut exactly to your preferences. Unlike its predecessor, the faux hawk is typically kept short in the back and then graduates into a longer top layer. To achieve your desired look simply towel dry your hair and use gel or pomade to give it the lift you are looking for on top.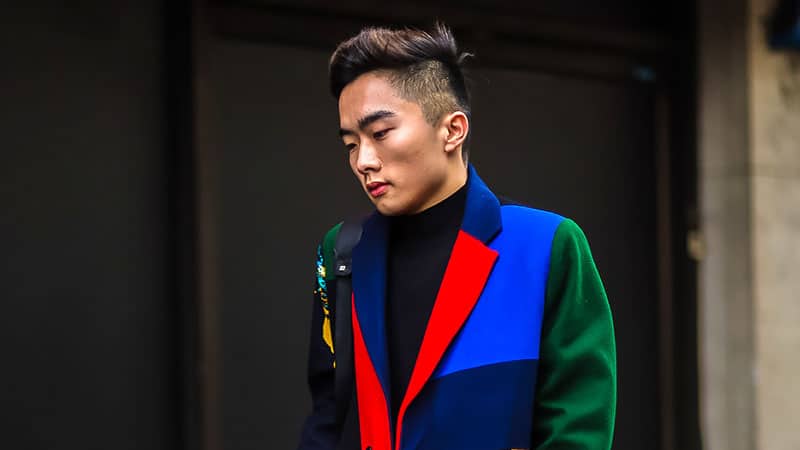 3. Low Fade
The low fade is a versatile look as it can be used to add depth and texture to practically any hairstyle of your choosing. This cut features a taper fade above and behind your ears. The depth of the fade is entirely up to you. You may prefer a light trim or to let the fade smoothly blend into your skin; the full extent of this cut lies entirely in your hands.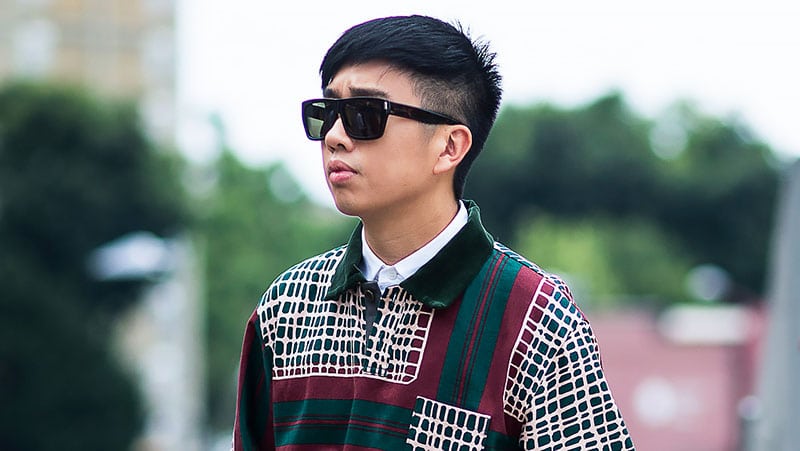 4. Buzz Cut
If you are considering to liberate yourself from your locks, the buzz cut will not disappoint. However, as low-maintenance as it may be, this daring cut bares it all and won't leave anywhere to hide. This masculine look typically works for everyone but is highly recommended, if you have strong facial features, as it is bound to amplify cheekbones and jawline. If you own an electric shaver it's easily self-executed at home in your own bathroom.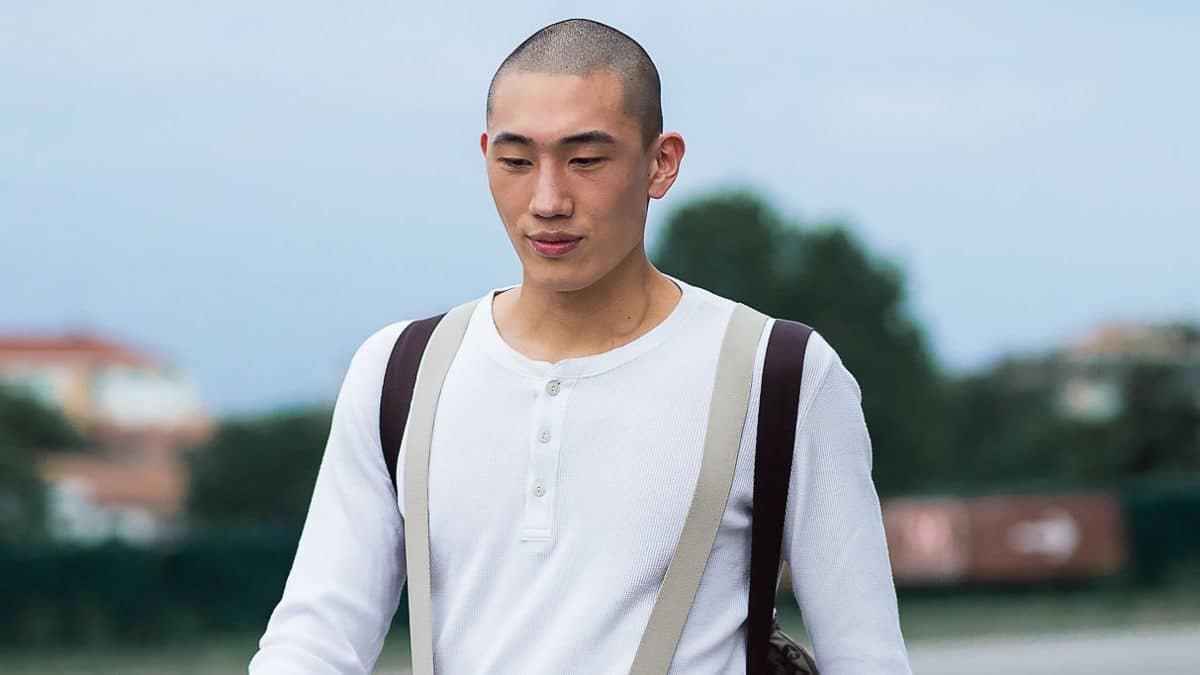 5. Slicked Back + Mid Fade
The slicked back style has certainly evolved into a crowd favorite over the last couple of years. If you have quite dark and full hair, a mid fade helps lighten up the overall look while adding a modern twist. All you will need for this look is a fine-toothed comb and a wet-look gel to keep your locks in place throughout the day.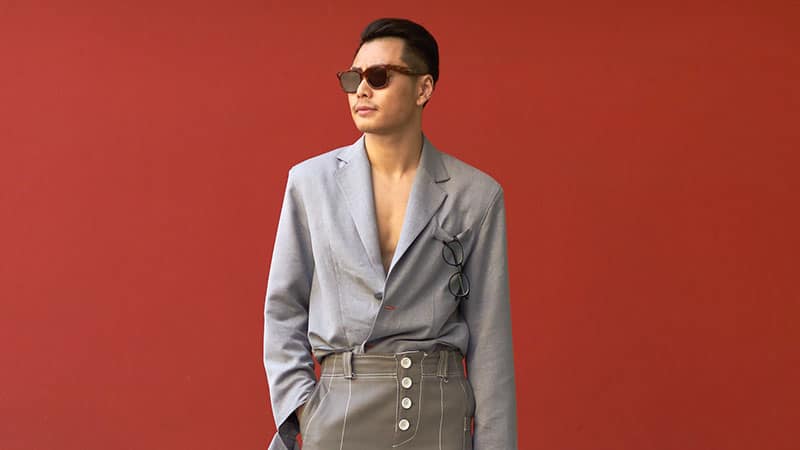 6. Crew Cut
A crew cut is a good option if you'd like to add a little natural height to your crown. The quiff in the front is the longest bit, while the remaining hair gradually runs shorter in the back. The overall length of the crew cut is kept quite short, so the front hair will almost stand up on its own. In profile view, the top of your head will almost portray a straight horizontal line. Use your fingers and a little product of your choosing to add some height and texture.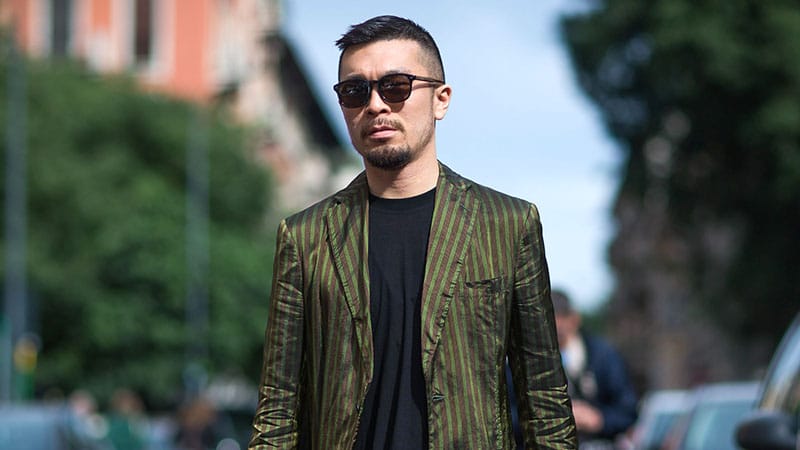 7. Curly Pompadour
The pompadour is a stylish way to keep your curly hair in check. While the sides and back of the head are maintained tapered and short, the hair up top is kept significantly longer. If you have naturally wavy hair, use a little product to define individual strands. If your hair is on the sleeker side, a curling iron will help you achieve this look. With the right product, the style has the potential to last until your next wash.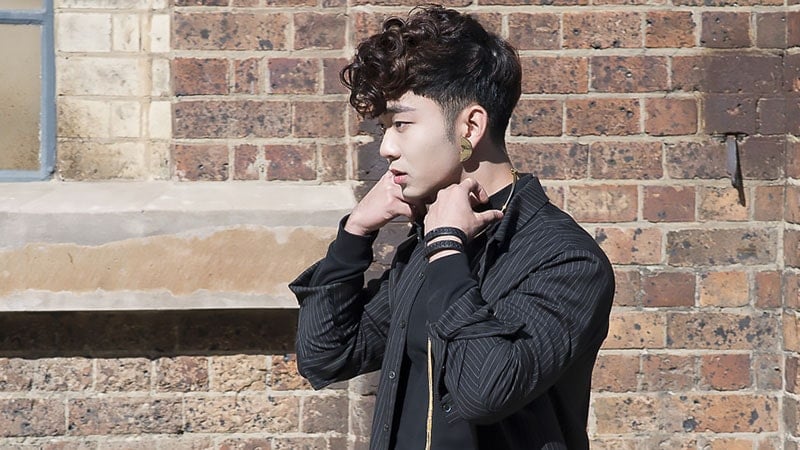 8. Disconnected Undercut
The disconnected undercut is distinguished by a sharp contrast in length. While the crown is kept long, the sides and back of the head are almost completely shaved off, revealing much of the scalp. The success of this look relies on the amount of volume in your top hair, which is why this style works best for men with a thick head of hair. Try waves or curls for a more beachy vibe.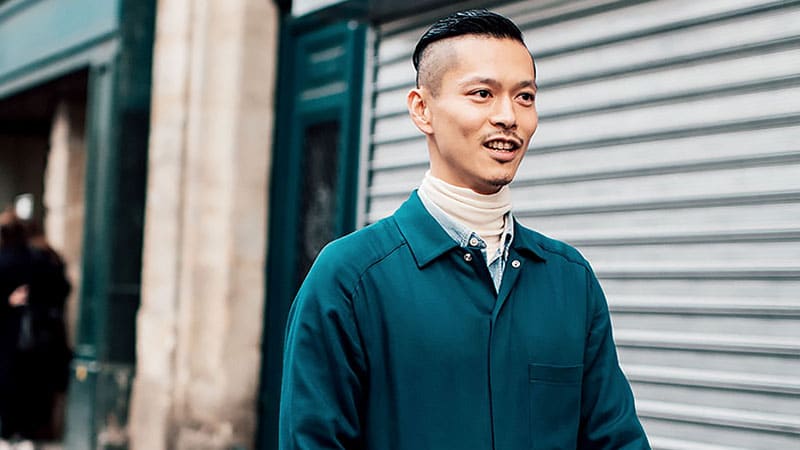 9. Caesar Cut
The Caesar cut a la Marlon Brando has been enjoying a celebrated comeback. This classic look is characterized by the short, horizontally cut bangs. The remaining top hair and sides typically meme the length of the front strands but you may go shorter if you wish. Add a little texture to individualize this hairstyle to your taste.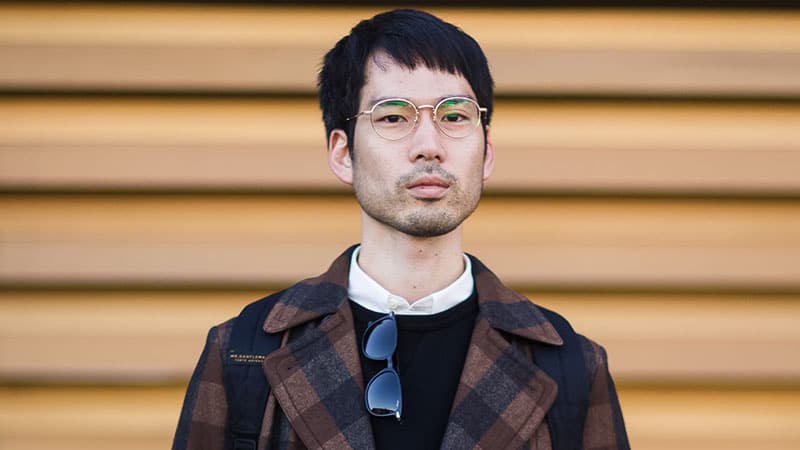 10. Side Part
A side part is sure to up the level of sophistication of your look. To complement business attire, part your hair on either side of your head, just above your temple. Then use a comb and a light gel or pomade to put your strands into place. If you have longer hair, consider using a bit of hairspray as opposed to a gel, clay, or wax, which may leave your hair looking greasy.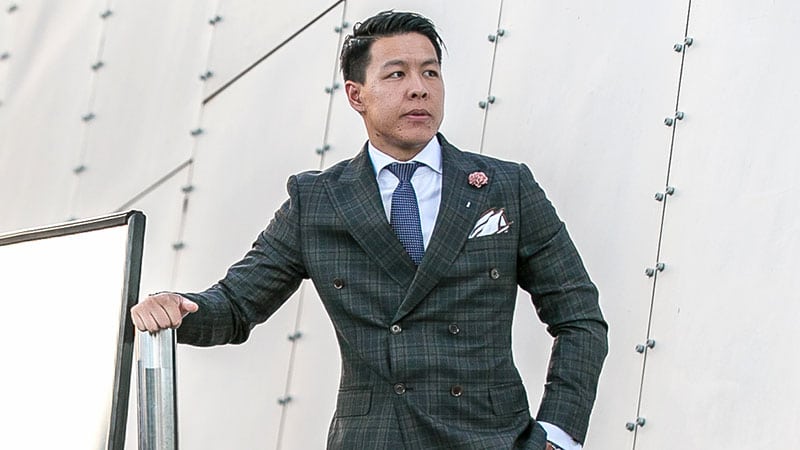 11. Soft Spikes
Soft spikes are a great look if your hair is on the thinner side. The short sides will maintain a groomed appearance, while the wavy top layers add a playful touch. Simply towel dry your hair after washing, coat your fingertips with a small amount of pomade or wax and begin teasing single strands into place until they form soft peaks. To nail this woke-up-like-this look, be sure not to use excessive amounts of product.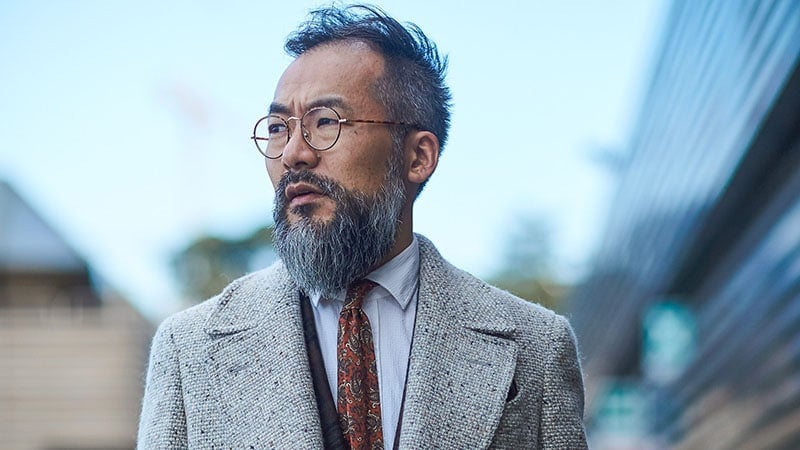 12. Undercut
If you're intrigued by the disconnected undercut but not entirely comfortable with the skin-shave, this may be the version for you. Keeping the lower layers of your hair buzzed, yet not completely shaved will maintain the integrity of the look while not exposing too much skin at once.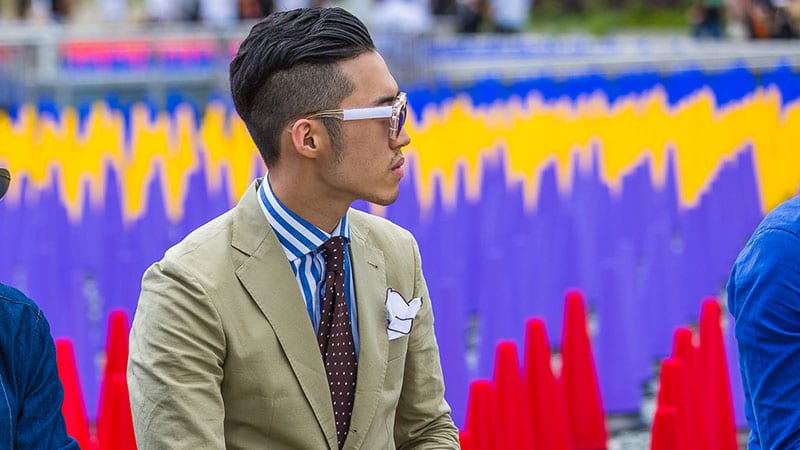 13. Pompadour
The pompadour haircut is sure to be an eye-catcher wherever you go. To achieve this smart, sleek look start with a quick blowout. Teasing some of your top hair will add some extra height. Finally, comb the front up and back to form voluminous pomp. To prevent your hair from flopping, seal the look with a good amount of hairspray.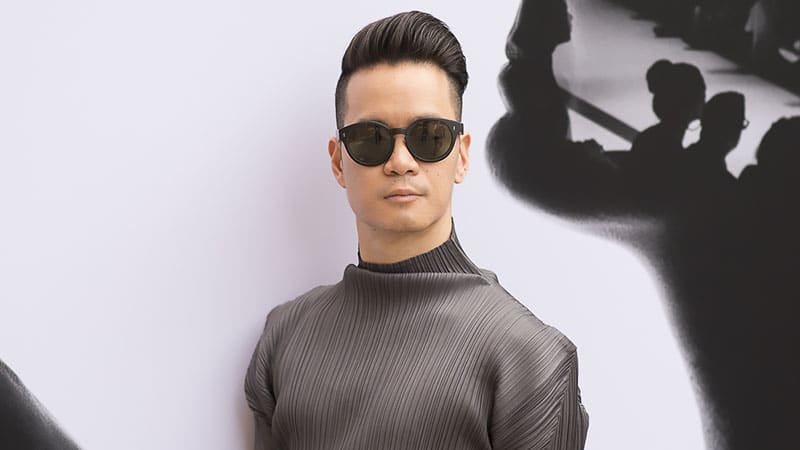 14. Side Fringe
Give your facial features a little edge by adding a stylish side fringe. This cut is defined by an asymmetric line running across your forehead, with one end being significantly shorter than the other. Additionally, the top hair, which is kept longer, is brushed to the front to add volume and texture. For this look to work, it's best the keep the sides shorter than the crown. How much shorter, though, is up to your choosing.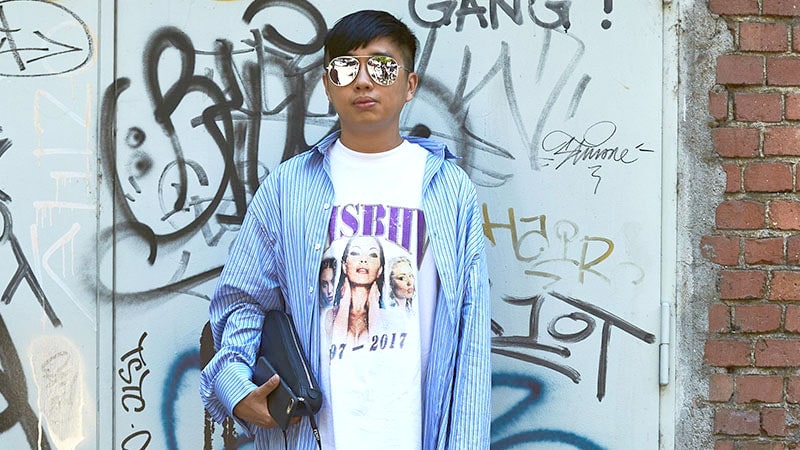 15. Long Flowy Hair
Long hair has been making a strong return to the center stage and frankly, hasn't been this popular since the grunge movement in the early nineties. Though long hair may be a daunting endeavor for many, this look is a lot more effortless than one may think. For a cool 'undone' look just let your hair air dry in the summer sun. Ask your barber for an undercut if you're after something a little edgier. In any case, you should get used to wearing a hair tie around your wrist.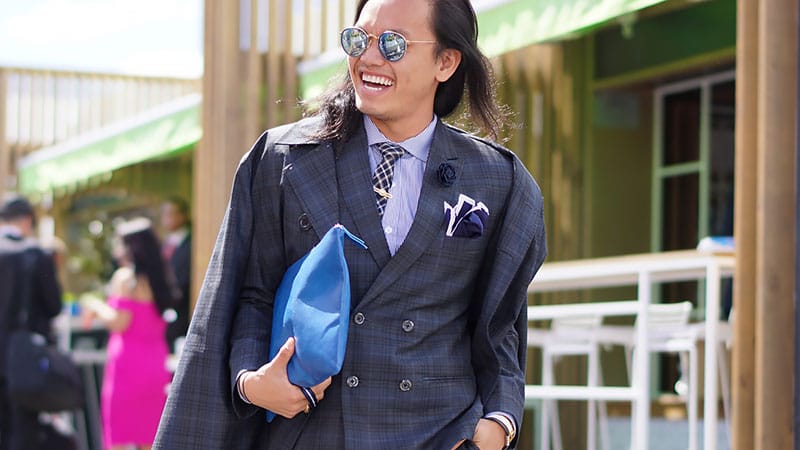 FAQs
How is Asian hair different?
Asian hair is different from other hair types because of the cuticles, breakage patterns, growth patterns, and density. There is a higher number of cuticle layers on Asian hair, and they're also wider, thicker, denser, and sit at a steeper angle. This makes the texture of the hair straighter, with a more solid structure. Asian hair also tends to break differently but grows faster than Caucasian and black hair. Lastly, while the strands themselves are thicker, the density can be lower.
What haircut should I get Asian?
Asian guys can rock pretty much any hairstyle, but it might need slightly different styling techniques or products. Why not try flowy cuts, such as the bro flow and long hair, which show off the dark hair's natural shine? Shorter styles to try include a low fade, side bangs, buzz cut, crew cut, Caesar, side part, or soft spikes. If you're after something more in between, opt for slicked back hair with a mid fade, a curly pompadour, disconnected undercut, undercut, straight pompadour, or faux hawk.
How do Asian men style their hair?
Start styling Asian hair by getting the cut right and visiting a barber that specializes in Asian hair. You can keep it short, less than half an inch, or embrace a spiky look as the hair grows perpendicular to the scalp. Alternatively, add a strong hold styling product to damp hair, including the roots, and dry the hair in the direction and style you want. This will help encourage the hair to lay flatter. Lastly, another option is to grow your hair out, so you have long, luscious, flowing locks with enviable shine.
How do Asians get soft hair?
Choose products designed specifically for Asian hair, as it will contain nutrients that will have the most benefits. Use moisturizing treatments and argan oil to increase the softness and shine. Lastly, don't wash your hair every day, as this can strip moisture and shine and disrupt the natural production of sebum on the scalp.
SUBSCRIBE TO OUR NEWSLETTER
Subscribe to our mailing list and get interesting stuff and updates to your email inbox.