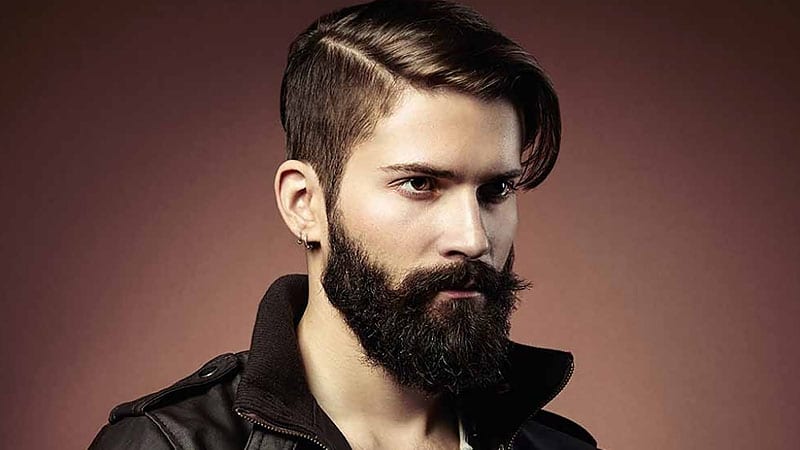 The best hairstyles tend to be those that offer the classic touch of a traditional cut blended with a modern and innovative edge. The contemporary disconnected undercut fits this description perfectly and is well worth considering for your next trip to the barbershop. Defined by its long top and short sides, this cool cut forgoes fades and gradual changes in length and opts for bold contrast instead. Originally favored by military men in the 20th century, the disconnected undercut hasn't lost its tough edge and old-world charm. These days, however, the style is more innovative than ever and can easily be adapted to suit your personal style. Here are the best disconnected undercuts for men who want a hairstyle with some character.
RELATED: 25 Best Undercut Hairstyles for Men
1. Disconnected Skin Fade Undercut
Adding a skin shave can quickly take a short, slicked back style into the 21st century. Playing off more traditional looks, this cut combines old-world polish with a new-world edge. Just be sure to take care of your scalp when rocking this look. Low shaves can quickly reveal dandruff you didn't even know you had.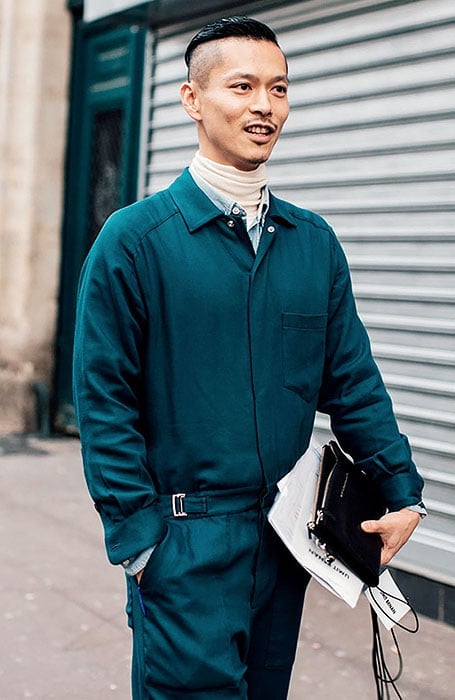 2. Low Fade
This low fade disconnected undercut is ideal for gents who like a little attitude to their look. Filled with plenty of edges, the bold style starts the disconnect at an unusually low height. This creates an unexpected yet cool appearance. By keeping the top long and the sides shaved right down to the skin, this fashion-forward gent further adds to his style's intense nature.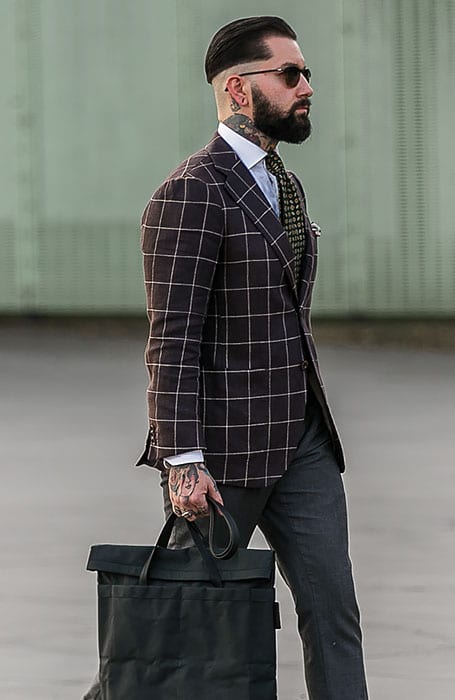 3. Hard Part
A disconnected undercut can be made even more graphic with the addition of a hard part. While a regular part separates the hair in two different directions, a hard part adds a shaved line. The result is an eye-catching part that creates a clear distinction between each section of hair.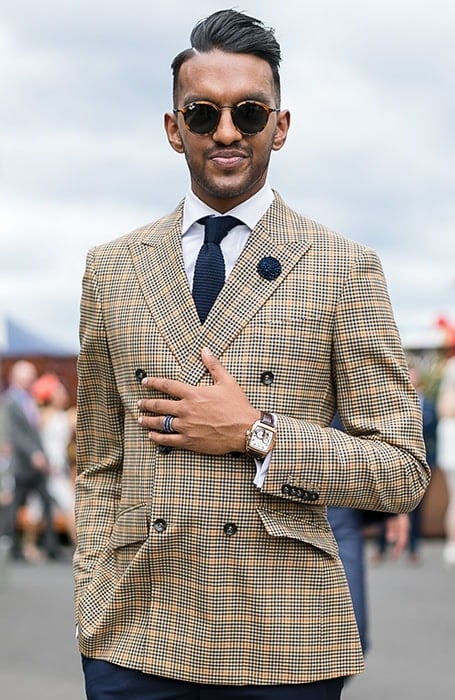 4. Short Undercut
If you would describe your personal style as "sharp" and "sleek," this tight disconnected undercut may be the next cut you request from your barber. Polished and simple yet contemporary and edgy, this look ticks all the boxes of a stylish, modern haircut. It's also a great option for gents who like disconnected pompadour styles but don't have the volume to pull them off.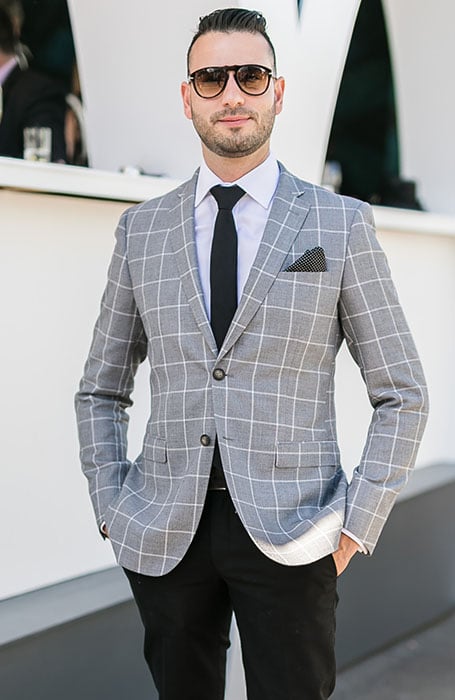 5. Stepped Undercut
Disconnect styles can be created in many ways, which is part of why they're so popular now. So, a unique disconnected undercut is perfect if you're after a cool and one-of-a-kind type of haircut. Just let this cool stepped style inspire you with its unusually awesome zigzag shape.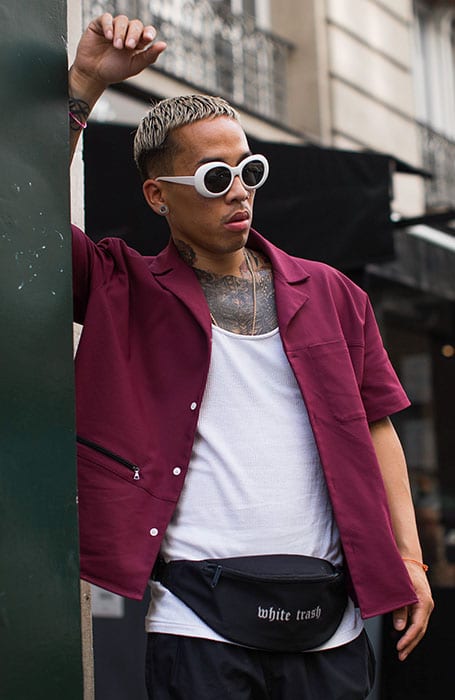 6. Spiked Undercut
While pompadour and slicked-back styles have seen a recent revival from decades past, spiked styles have long been a staple of modern times. Although they may not seem as innovative as they once did, spikes can still provide a cool and interesting look, especially when paired with a disconnected undercut.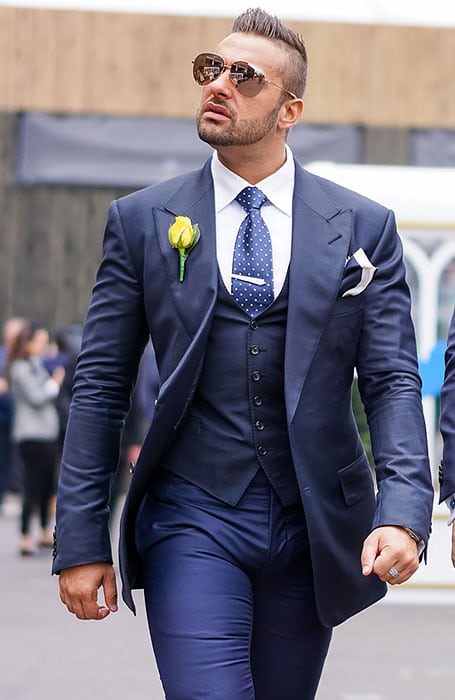 7. Skin-Shave Undercut
Disconnected undercuts have the most impact when there's a strong contrast between the top and bottom layers of hair. This means that an undercut that has been shaved down to reveal the skin beneath creates an incredibly striking look. Then, depending on whether you want the look to have more impact or not, you can play up or down your volume and length on top and experiment with high and low styles.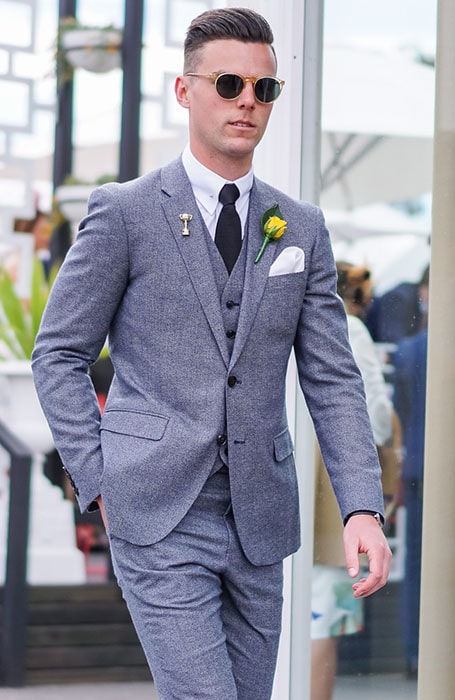 8. Rounded Undercut
This unique undercut features a cool, rounded disconnect. While other disconnects tend to follow a straight line from the front to the back of the head, this rounded style goes up higher above the ears before lowering back down. As the cut follows the shape of the ear, the style appears quite natural and balanced. Combined with a messy, textured top, this is a winning look.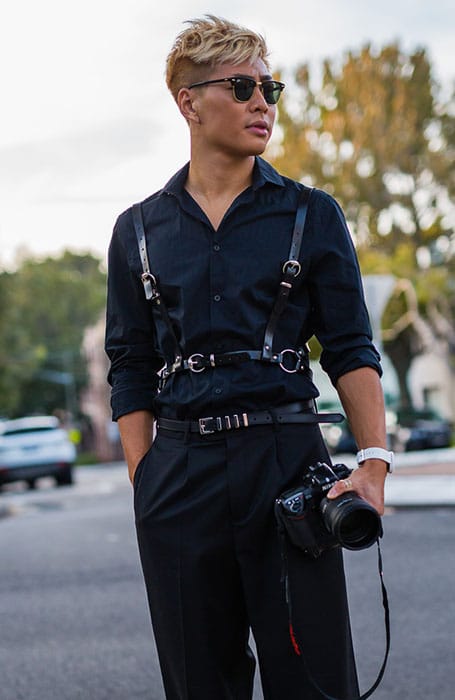 9. Textured Undercut
For the gent who's looking to find a way to merge personal style with conventional office requirements, this textured disconnected undercut can provide the ideal solution. Featuring a stylishly messy top and neat sides, this modern-day business cut will keep both you and your boss happy. Sophisticated yet trend-worthy, this cut conceals its disconnect to soften the overall style.
10. Quiffed Undercut
This subtler disconnected style features a long top and medium-length sides. While it may not be the most daring haircut around, it is damn stylish. Paired with a textured quiff, the look takes on a preppy edge with a polished yet casual air. When styling, be sure to comb pomade through with your fingers to ensure the look remains textural and unstructured.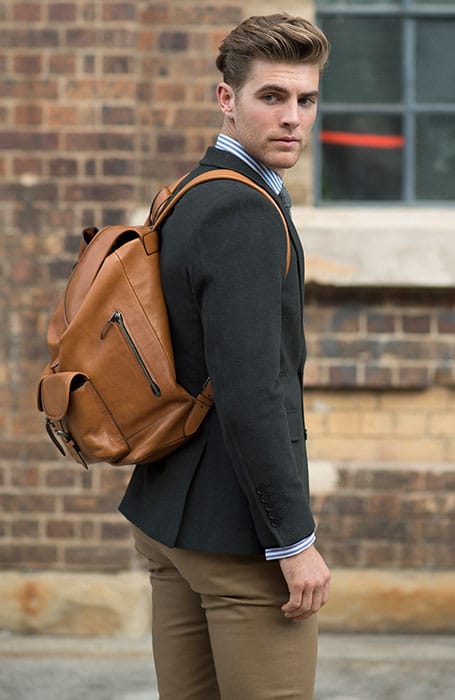 11. Pompadour Undercut
This standout style is perfect for the fashion-forward gent. The intense disconnect combines with the tall, voluminous pompadour to create an eye-catching, contemporary look. As the shape of the hair can elongate and narrow the silhouette of the head, this style is best reserved for those with round face shapes.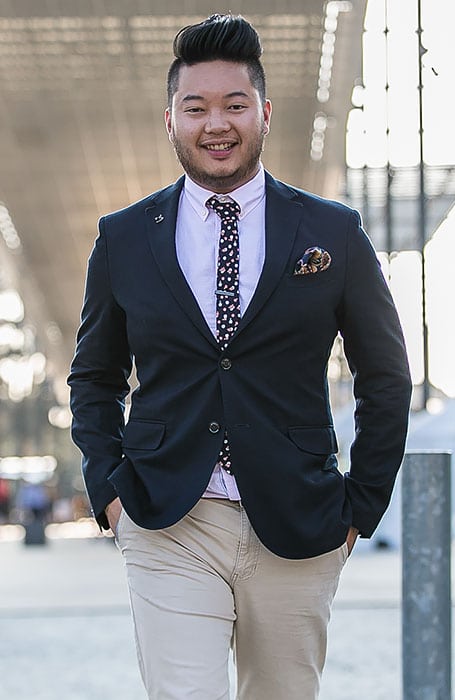 12. Rockabilly Undercut
This sleek rockabilly disconnected undercut is a mixture of a classic slicked-back style and something much more modern. Although sleek, low-volume looks can often appear outdated, this gent keeps his style contemporary with the addition of an edgy undercut. He also combs his hair back and slightly to one side to add a new dimension to the traditional sleek hairstyle.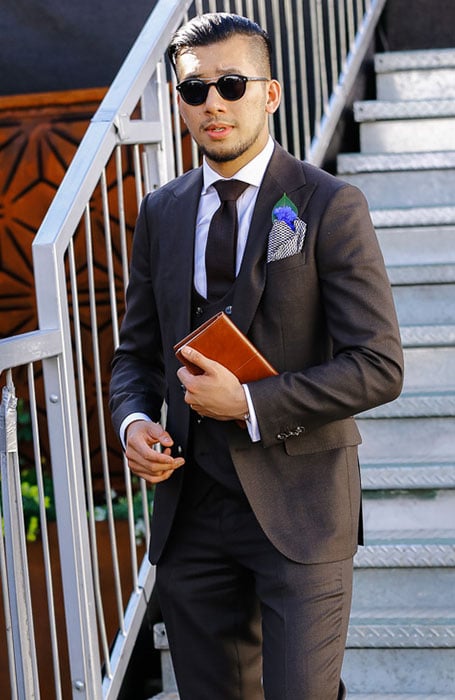 13. Small Undercut
Although a disconnected undercut is long on top and short on the bottom, those lengths are only distinguished when placed next to one another. This micro undercut proves that "long" on top can sometimes be as short as a few millimeters. Placed next to a skin shave, this short style becomes a cool disconnected undercut with a difference.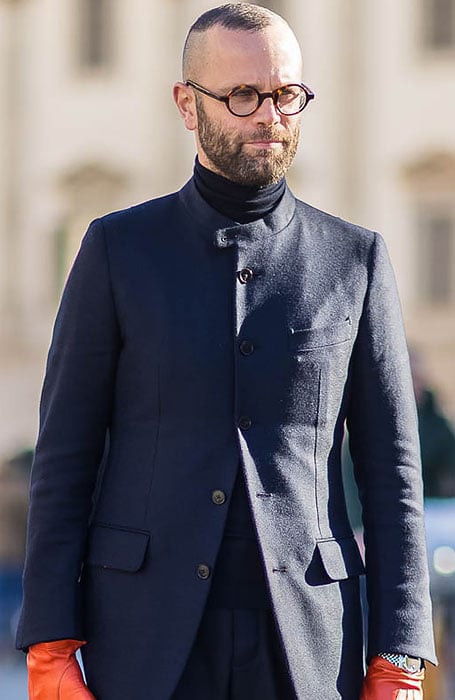 14. Medium Length Undercut
A disconnected undercut can often be an intense look and dramatically different from what some gents are used to. If you've never tried the style before, a medium-length disconnected undercut can be the perfect jumping-off point. While the difference between the top and bottom will still create your desired look, the longer sides will help transition you into the edgy style.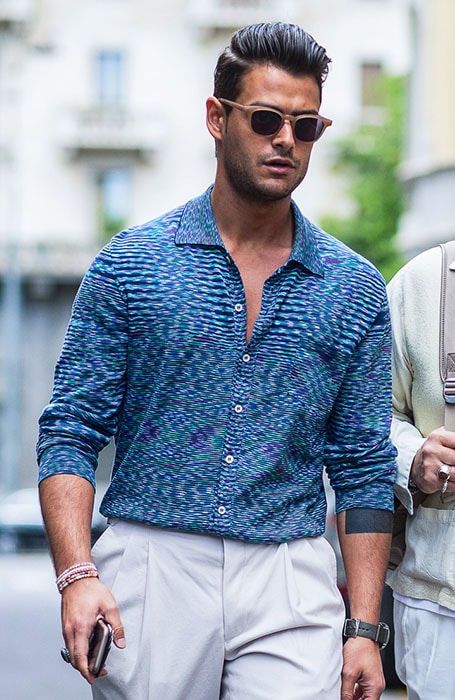 15. Two-Toned Undercut
Disconnected undercuts are all about the contrast between the top and bottom. By dying the top layer of his hair another color, this stylish gent has enhanced that contrast, creating a new twist on the trend. While the two-toned appearance may look slightly over-the-top on longer lengths, it is cool and fashionable in this super-short style.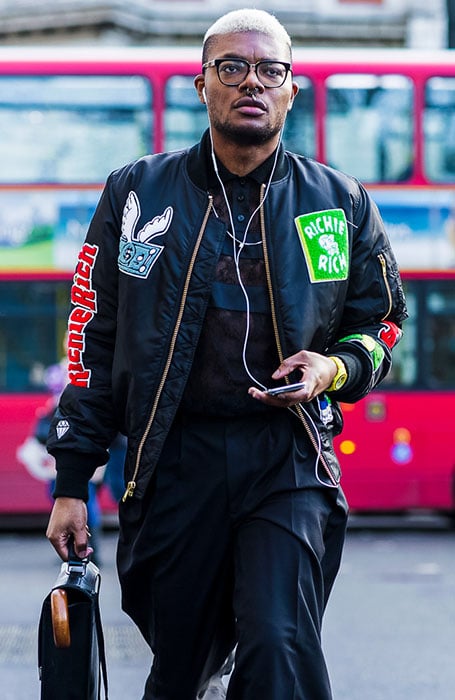 16. Slicked Back Undercut
This classic slicked back disconnected undercut is sharp and sleek. Perfect for the modern-day gent, this stylish look is both clean and contemporary. The ultra-short undercut mixed with the slicked back top keeps the style neat, while the extra volume and texture provide the perfect edge. Best of all, this great cut can easily transition from work to after-hours with minimal restyling.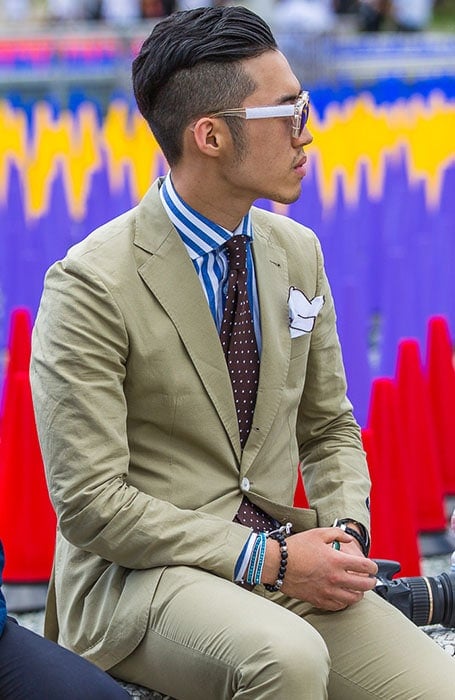 17. High Fade Undercut
While a high fade undercut gradually reduces the hair to shorter lengths, a disconnected undercut creates a sudden departure from long to short. This layered disconnect falls somewhere in-between the two with a long, medium, and short section. Finished off with a sleek comb-over, the look is a mixture of modern and classic with a definite edge.
18. Full Volume Disconnected Undercut
This high-top, disconnected cut blends the line between a pompadour and slicked back styles. Sharp and well-polished, the look features a sleek top with plenty of volumes and a low, shaved undercut. Ideal for gents with thick, straight hair, this stylish look can make a great alternative to traditional haircuts. Just be aware that it will take a little practice before you start to nail the style at home.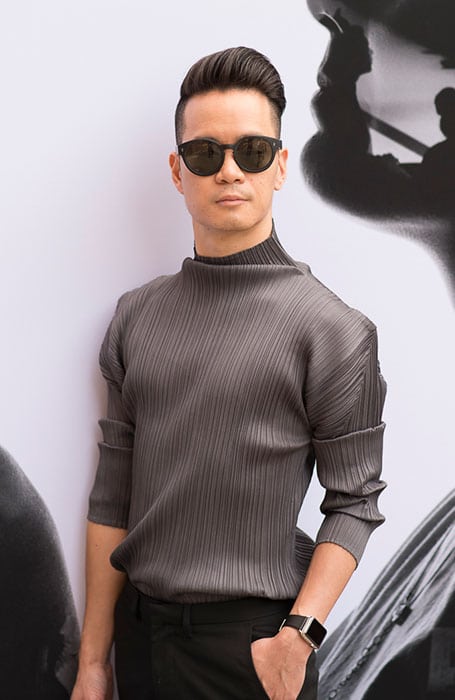 19. Long Undercut
This unique style features a high disconnect that even extends around the front, across the top of the hairline. Although it may not be for the faint-hearted, this unusual look can give brave gents a cool style that'll stand out. Just be sure to keep the top suitably long, as it helps to provide balance to the overall appearance of the style.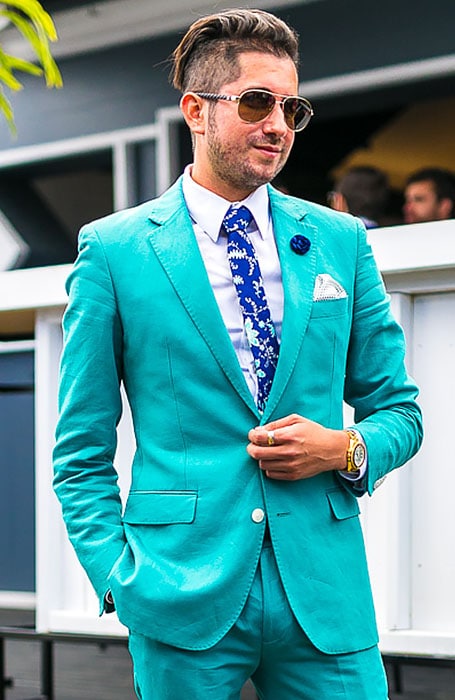 20. Buzzcut Undercut
A buzz cut can be an edgy look, but let's be honest, these days, it's not the most original choice of haircut. If you like the look of a buzzcut but are after something with a little more innovation, why not try this disconnected buzzcut? It'll be sure to garner you some great attention without demanding any time to style.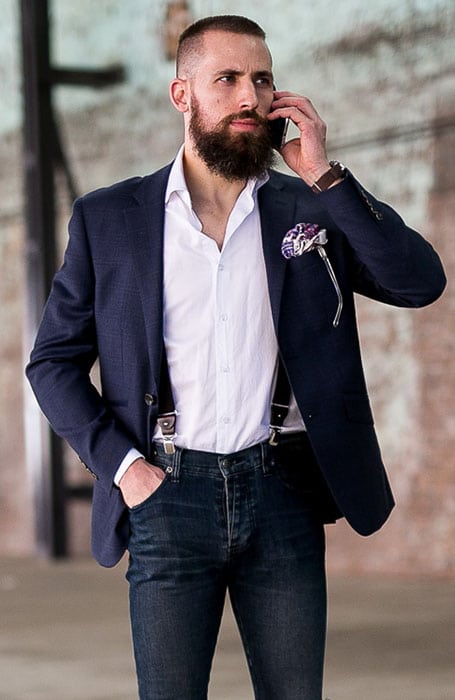 21. Dreadlock Undercut
A disconnected undercut can also work well for gents with dreadlocks. While dreadlocks can often appear a little wild, an undercut does well to tame the style. The addition of sharp, clean, and short sides allows the top to become the main focal point creating a balanced look.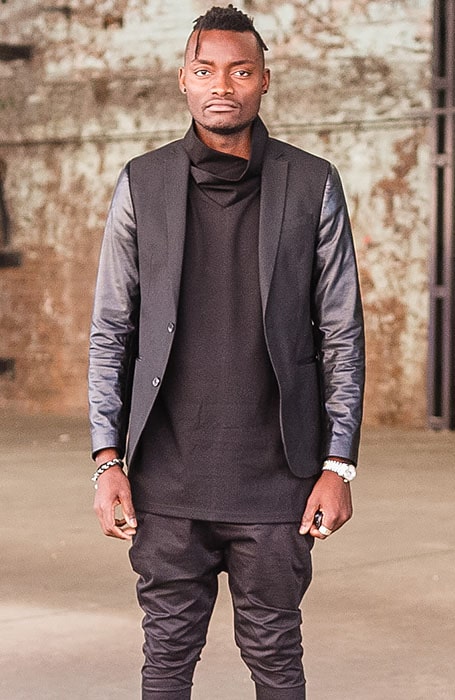 22. Small Pompadour Undercut
Pompadour hairstyles are often combined with an undercut to play up the drama of the high-volume top. While a fade softens the look slightly, a disconnect makes it more intense. By choosing a mini pomp, however, you can achieve the best of both worlds with a daring undercut and a more relaxed top.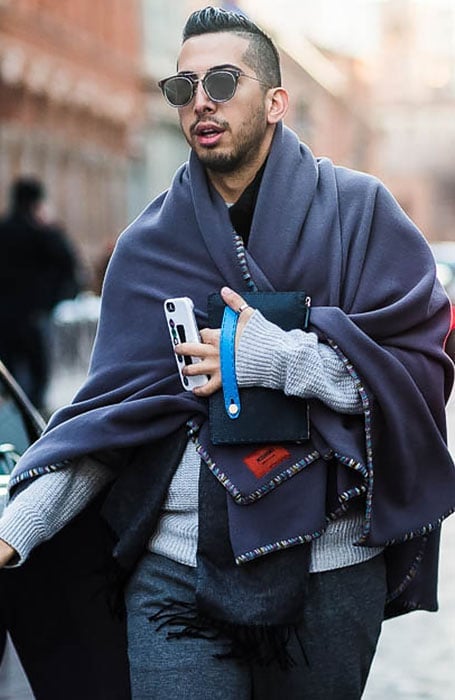 Disconnected Undercut FAQs
What is a disconnected undercut?
A disconnected undercut is a style that features short sides and back, with a couple of inches of length on top which falls over the sides. However, the delineation between the short sides and long top is sharp, not graduated like a regular undercut. This creates a strong contrast, giving the look a bold and stylish feel.
What's the difference between disconnected undercut and undercut?
A disconnected undercut features a clear end between the short sides and the longer top. Whereas a regular undercut blends the sides into the top, so there's less of a contrast between the two.
How do you ask for a disconnected undercut?
Ideally, you need at least a couple of inches on the top to create the best contrasting effect. Then, at the barber, as for short sides, with a one or two setting, and for it to be disconnected from the top. However, the best way to request a specific style is to take along reference images. That way, your barber knows exactly what you have in mind. Pinterest is the perfect way to create a board of styles you like that you can quickly scroll through.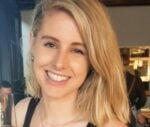 Taylah Brewer holds a bachelor's degree in fashion and business and is a skilled writer with several years of experience in the world of online content creation and copywriting. She is passionate about fashion, beauty, and all things lifestyle-related and has been writing for The Trend Spotter since 2016. She currently works as the Head of Digital & Ecommerce at White & Co.
SUBSCRIBE TO OUR NEWSLETTER
Subscribe to our mailing list and get interesting stuff and updates to your email inbox.