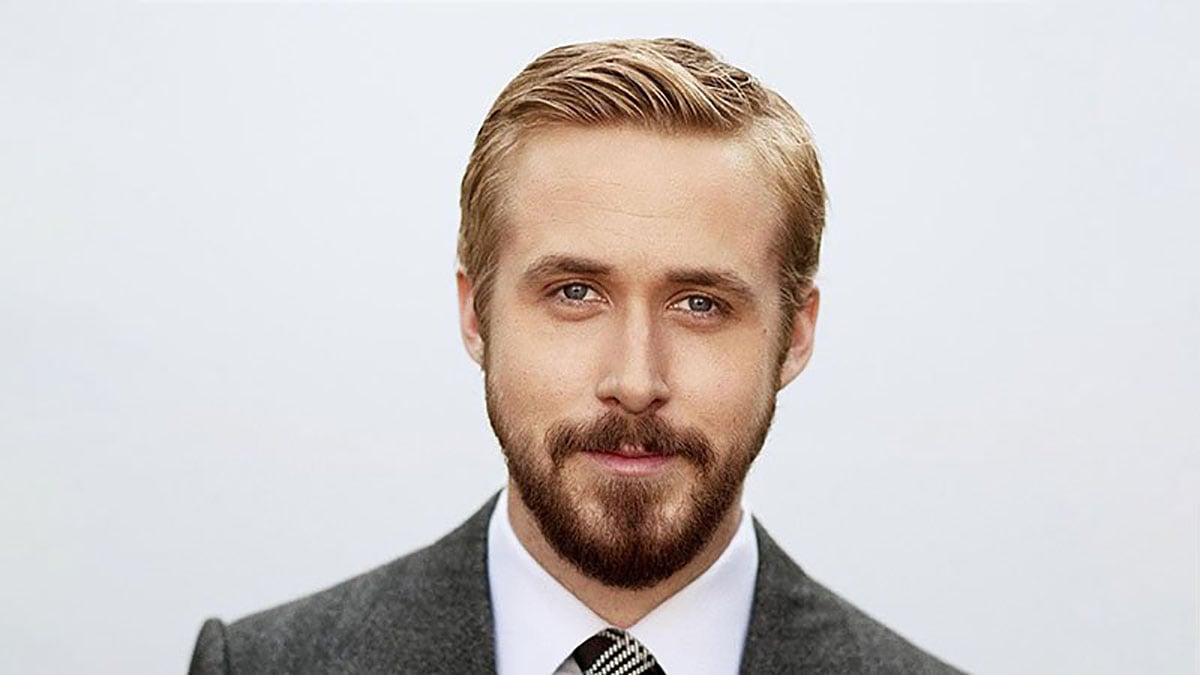 When it comes to achieving a sleek and stylish look, there's no better hairstyle than an ivy league. This dapper cut has been around for decades and is still incredibly appealing for gents. Thanks to its preppy yet cool aesthetic, the polished hairstyle can look just as good at the office as it does at the bar. So, if you're after a fresh cut that'll never let you down, be sure to consider this timeless option. Of course, you'll need some inspiration on how you can rock the look in a way that suits your personality. Thankfully, we've rounded up a selection of the best ivy league haircuts for men from which you can choose.
Ivy League Haircut vs Crew Cut
Many men get confused between ivy league haircuts and crew cuts, and it's easy to understand why. After all, the two styles appear highly similar. In fact, an ivy league cut is a type of crew cut. But, while both hairstyles are dapper and smart, they do have their differences. Although both are typically tapered on the sides with a slightly longer length on top, the ivy league is generally longer all over. Additionally, thanks to its longer length on top, the ivy league can be combed into a neat side part. The traditional crew cut, on the other hand, is cropped so short that the hairs stand straight up and aren't able to be combed over.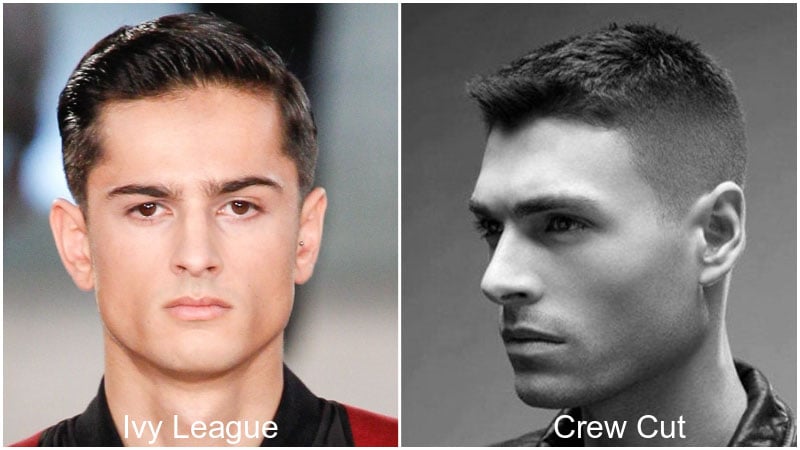 Ivy League Haircuts
Classic Ivy League Haircut
Originating in American Ivy League schools, the classic ivy league haircut is smart and polished. Also known as a Princeton cut or Harvard clip, the style features neatly tapered sides with a top that's just long enough to style into a side part.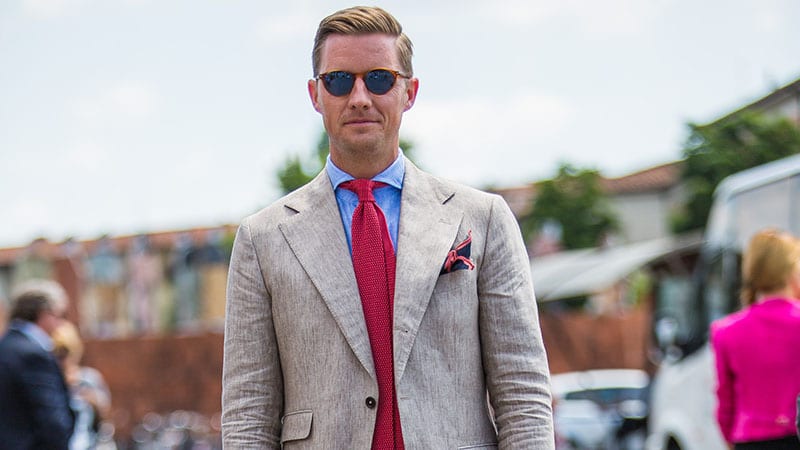 Textured Ivy League Haircut
A textured ivy league haircut can be an excellent option for many gents. For men with thick hair, a textured cut can break things up, so you don't look like a Lego figurine. For those with thin hair, it can add bounce and keep things from appearing too flat and limp. Also, no matter your hair type, a textured ivy league cut will always look contemporary and cool.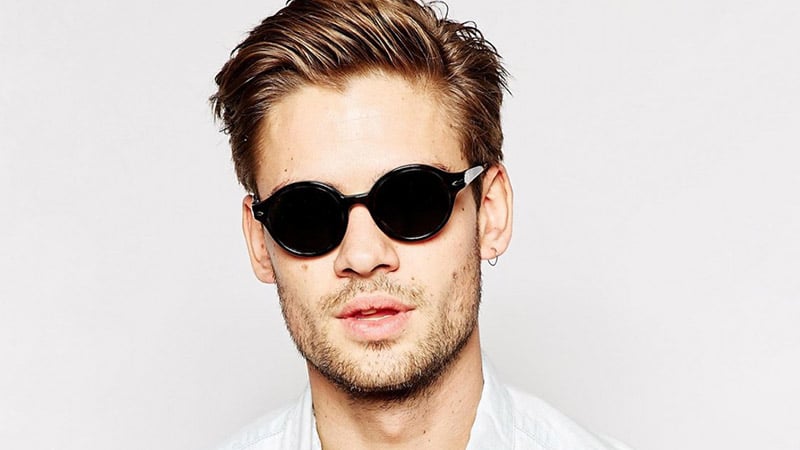 Short Ivy League Haircut
If you like a cropped hairstyle, you should consider a short ivy league cut. Due to its length, the short ivy league is similar to a traditional crew cut, however, in keeping with the style, it is subtly combed to the side. The result is a short and stylish men's cut that looks great and is easy to style.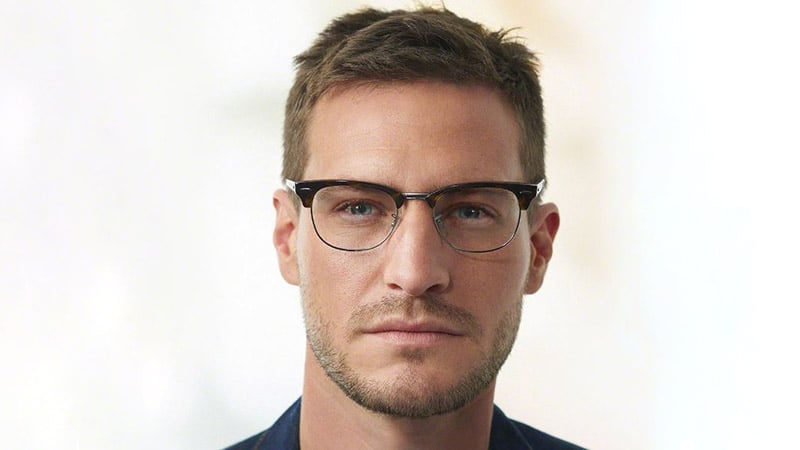 Medium Length Ivy League Haircut
For a flattering and stylish look, a medium ivy league haircut makes a fantastic choice. To rock the look, ask your barber to leave about an inch of hair on top. Doing so will provide enough length for you to easily style your hair to one side after washing.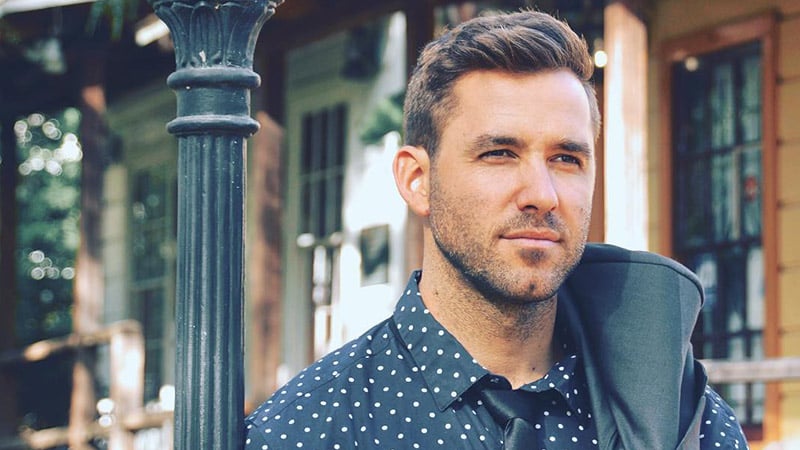 Long Ivy League Haircut
Long ivy league haircuts can make very flattering choices for men. Thanks to its extra length on top, this cut appears more fashion-forward and eye-catching than its shorter counterparts. Additionally, with longer strands on top, you'll have more freedom to switch up your style. So, whether you want a sleek ivy league look or a voluminous, quiffed ivy league style, you'll be able to create it. But remember, if you let your hair grow too long, it won't be an ivy league cut at all.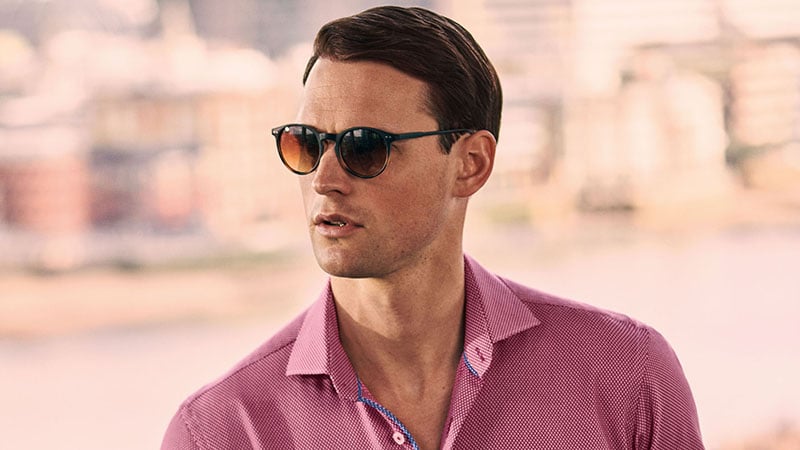 Modern Ivy League Haircut
For a modern interpretation of the classic ivy league haircut, try to infuse your look with an effortless style. To do so, go for a medium to long length with a little texture. Anything too neat and tidy will read as traditional, so be sure to leave your hair a bit relaxed for an excellent modern take on this timeless style.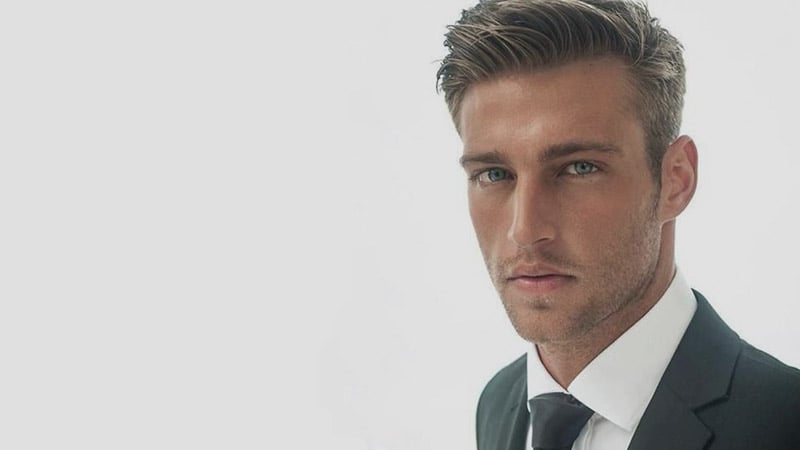 Ivy League Haircut with Fade
To keep your ivy league haircut looking neat and on-trend, consider asking your barber for a fade. A fade will gradually reduce the length of the hair on the sides and the back of your head. As such, the hair around your ears will be neatly cropped while still transitioning smoothly into a longer length at the top of your head.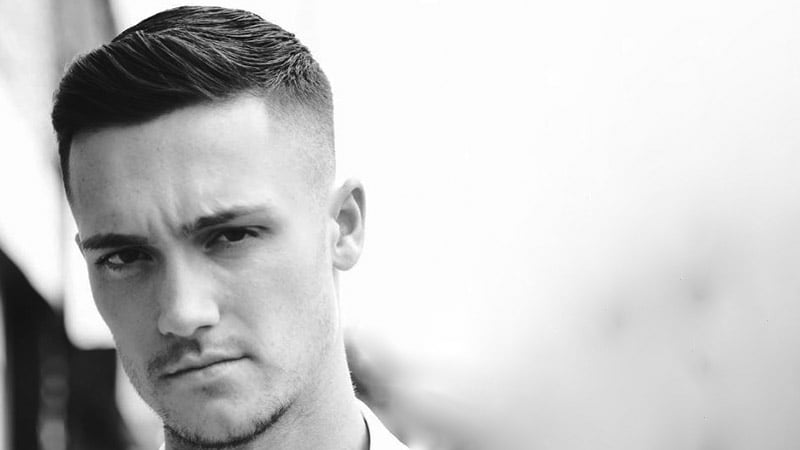 Side Part Ivy League Haircut
While all ivy league haircuts are swept to the side, some have more defined parts than others. To make your part stand out, try styling your hair while wet. To do so, first, comb your hair backward. Then, use a fine comb to create a straight part on one side, brushing the hair on either side away. Finally, either let your hair dry naturally or blow-dry it to add extra volume.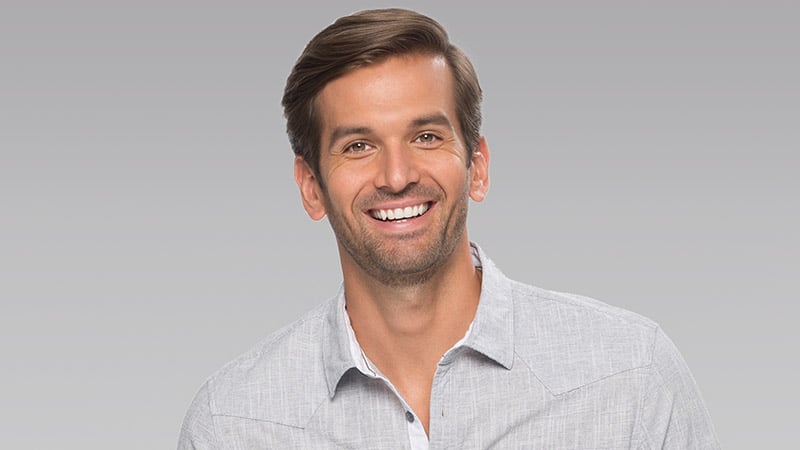 Ivy League Undercut Hairstyle
Want to make your ivy league haircut wow? Consider adding an undercut to the mix. Although ivy league cuts typically have shorter sides and a slightly longer top, an undercut can take this look to the next level. Thanks to its contrast, an ivy league undercut hairstyle appears eye-catching and impressive.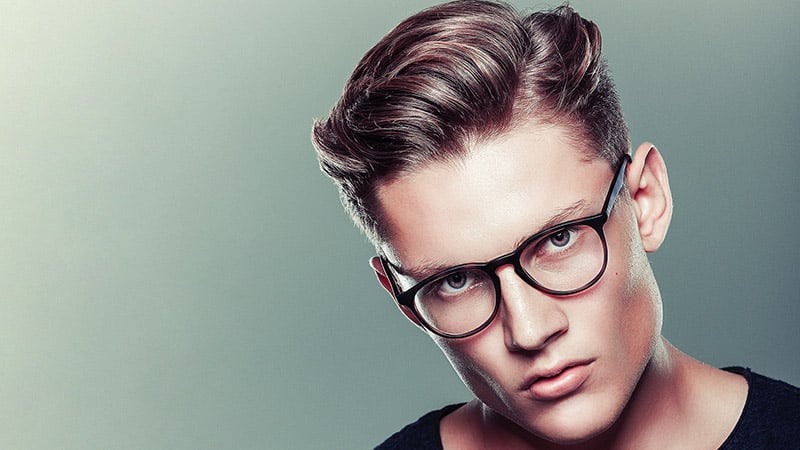 Curly Ivy League Hairstyle
There's no need to miss out on a killer ivy league haircut just because your locks are curly. While traditional ivy league styles are smooth and straight, the cut can work surprisingly well with curly hair. To nail the look, just pick the length that works best for you. While a shorter cut will work well for light waves, a lengthier cut, such as one with an inch or two on top, is perfect for showing off full, bouncy curls.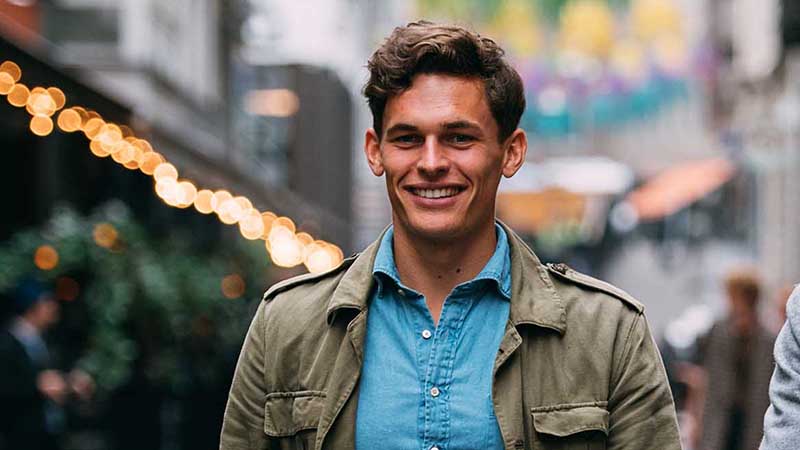 Ivy League Haircut with Hard Part
Today, there are more varieties of the classic ivy league cut than ever before. As such, you can make yours as subtle or as bold as you like. If you lean toward the latter, why not consider switching out the traditional side part for a hard part instead? A hard part, which is a shaved line used to part the hair, can be very visually impactful and give your overall appearance a real boost.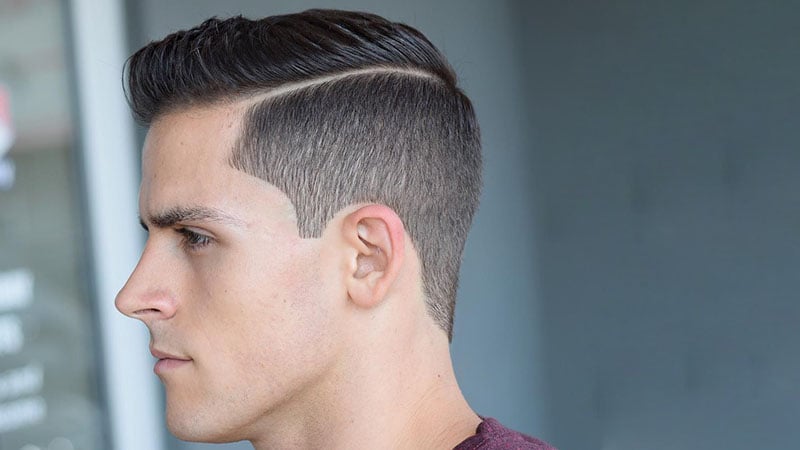 Messy Ivy League Haircut
Not all ivy league haircuts have to be perfectly polished. For a modern take on the style, a messy ivy league look works incredibly well. Just as stylish as the original but with much more attitude, this look is ideal for men who like an appearance that's relaxed without being unkempt.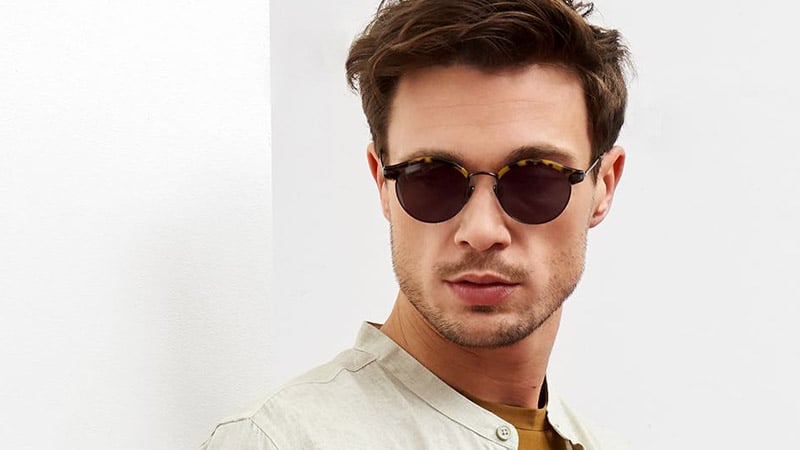 Asian Ivy League Haircut
The ivy league haircut can look good on all gents. But, it works exceptionally well with traditional Asian hair textures. As Asian hair is often smooth and straight, it lends itself perfectly to the polished preppy style of the ivy league. Of course, you can always add texture with hair products if you want yours to look more youthful than elegant.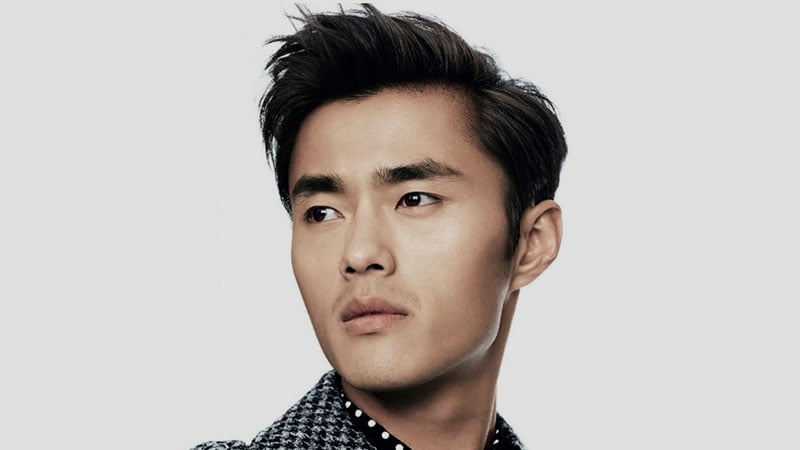 Ivy League Haircut for Round Face
Thanks to its proportions, the ivy league haircut can look great on gents with round face shapes. The combination of tapered sides and a longer length on top visually lengthens the face for a more flattering appearance. If you like, you can even add more volume up high to enhance the effects.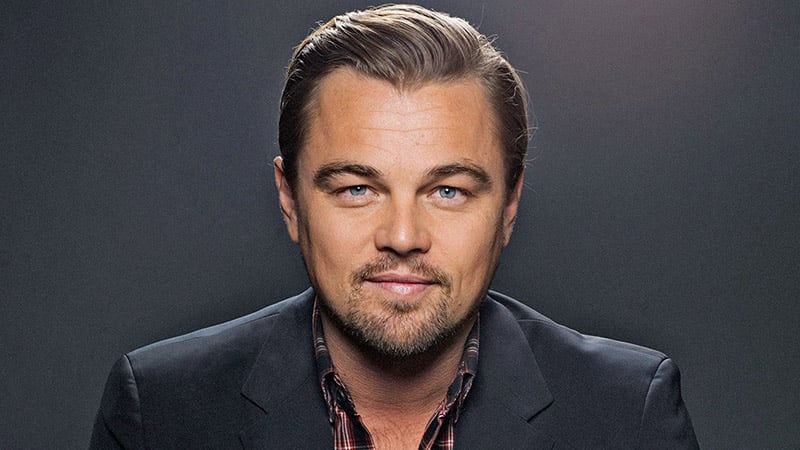 Ivy League Haircut for Receding Hairline
An ivy league haircut can make an excellent choice for gents with receding hairlines. As well as being stylish, this cut will help disguise your receding hairline. All you need to do is start your side part at the corner of your hairline that's least receding. Then, comb your hair to the side to help cover the section of your hairline that's receded the most.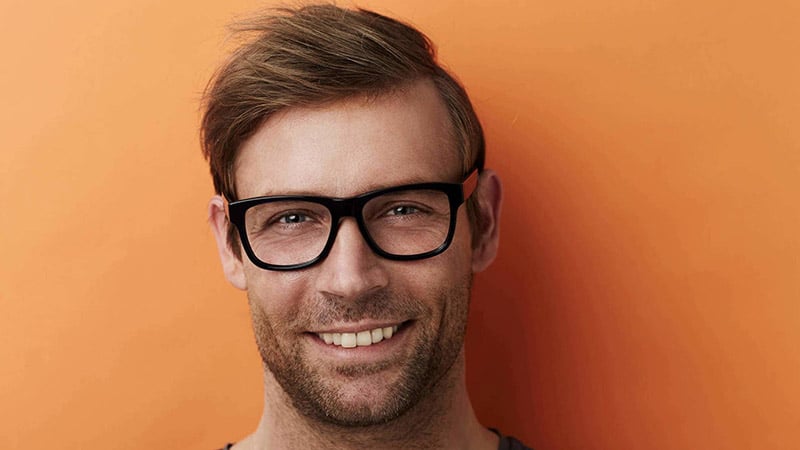 FAQs
How do I ask for an Ivy League haircut?
More often than not, if you head to a barber and ask for an ivy league cut, they'll know what you mean. Of course, it never hurts to be vigilant to ensure you get the look you want. For a regular ivy league haircut, make sure your hair measure at least an inch and a half before heading to your barber. Once in the chair, request that your barber uses scissors, not clippers, to cut the top of your hair. Ideally, you want to be left with between half an inch and an inch on top with the front a little longer. When it comes to the sides and back, ask for a gradual taper using anything between a number two and four clipper guard size.
How long is an Ivy League haircut?
The length at the top is always short (i.e. less than 2 inches) that can then be styled; typically, an Ivy League haircut will have the crown at 0.5-1 inch in length while the front is longer and up to 1.5 inches in length (hence the top is tapered by up to 1 inch depending on what you choose for the front and crown).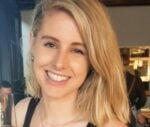 Taylah Brewer holds a bachelor's degree in fashion and business and is a skilled writer with several years of experience in the world of online content creation and copywriting. She is passionate about fashion, beauty, and all things lifestyle-related and has been writing for The Trend Spotter since 2016. She currently works as the Head of Digital & Ecommerce at White & Co.
SUBSCRIBE TO OUR NEWSLETTER
Subscribe to our mailing list and get interesting stuff and updates to your email inbox.