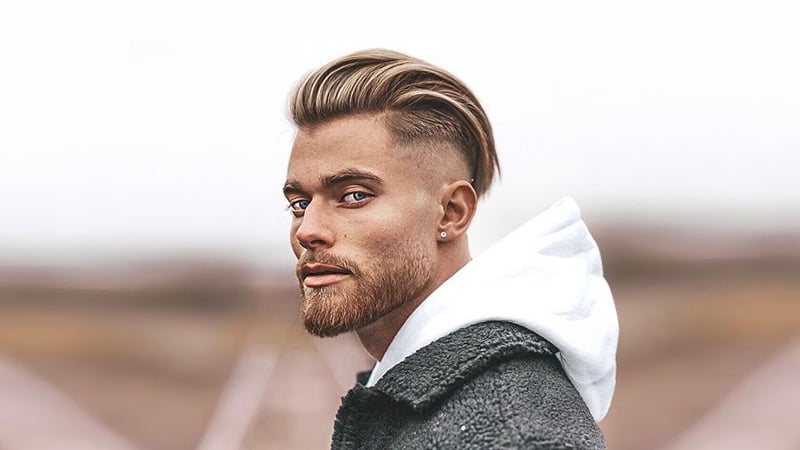 The mid fade is the perfect all-rounder haircut. Halfway between a high fade and a low fade, it's a tapered cut that ends between your temple and ears. Not only is it flattering, professional and easy to maintain, it's also versatile. That means you can style it in many different ways. For example, old school gel or side-parted looks get a fresh, modern twist when paired with a mid fade. Meanwhile, a mid fade paired with a slick back or natural curls looks polished and sophisticated. Check out these versions of the mid fade that will make you want to book a trip to the barber right now.
RELATED: 15 Best Low Fade Haircuts for Men
RELATED: 20 Best High Fade Haircuts for Men
1. Mid Fade + Slick Back
It's no wonder you'll see the mid fade with slick back hairstyle everywhere. It's an incredibly flattering cut because it subtly frames your features while making your face look longer and more balanced. Plus, women consider the slick back to be one of the sexiest haircuts for men. Even better, it's easy to style too as the structure is built into the cut itself. All you need is some clay or pomade, and you can create a look that's perfect for work, a night out, or when you need to impress.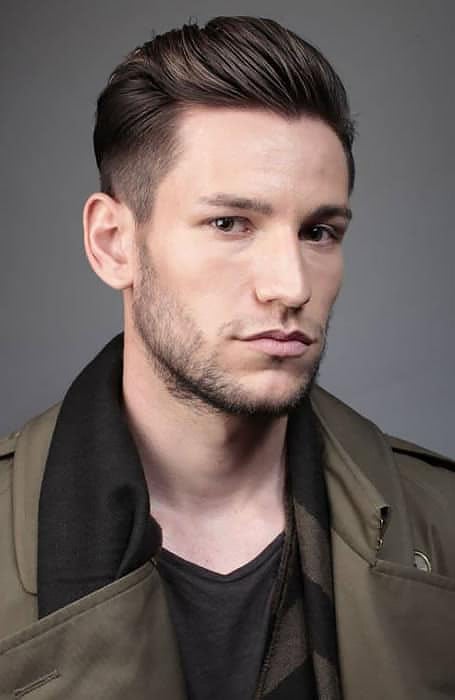 2. Mid Fade + Natural Waves
Make the most of your hair's naturally wavy texture by combining it with a mid fade. Wavy hair is often thicker and harder to manage than straight hair, so a mid fade is a great choice. That's because it will give your locks some structure while keeping your face as the focus. Plus, your curls will be under control – all you need is some defining spray, and you're good to go.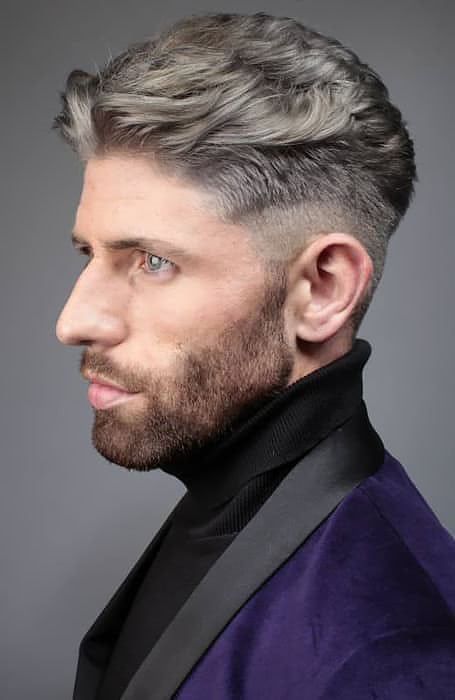 3. Mid Fade + Faux Hawk
If you want to try out the faux hawk in a subtle way – or work your way up to the real thing – try teaming it with a mid fade. The difference between this style and a classic faux hawk is in the disconnection. A mid fade tapers the faux hawk into a gradient, allowing you to get the same punk effect but with a more casual feel.How do you cut a mid fade haircut?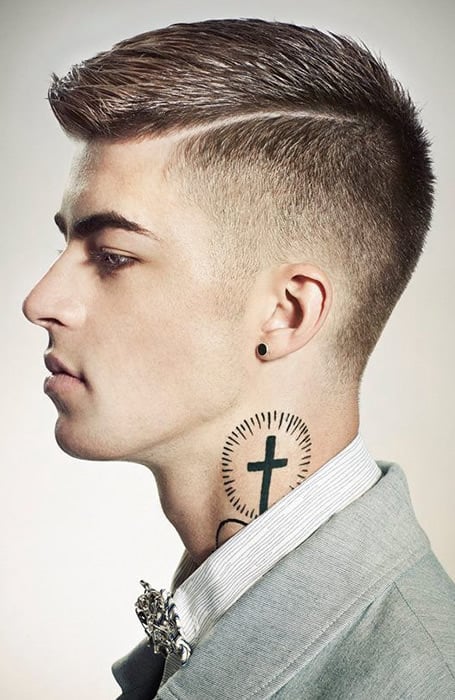 4. Mid Fade + Hard Part
Those looking for a unique cut could try the mid fade with a hard part. Inspired by the 1920s, the style combines a sharp, wide, razored parting with an equally sharp fade. To make the most of the contrast between skin and hair, it looks best on guys with dark hair and fair skin. And because it's such an attention-grabbing style, you'll need to make sure you use pomade to keep every hair in place. Plus, regular visits to the barber are necessary to ensure the cut remains super clean and defined.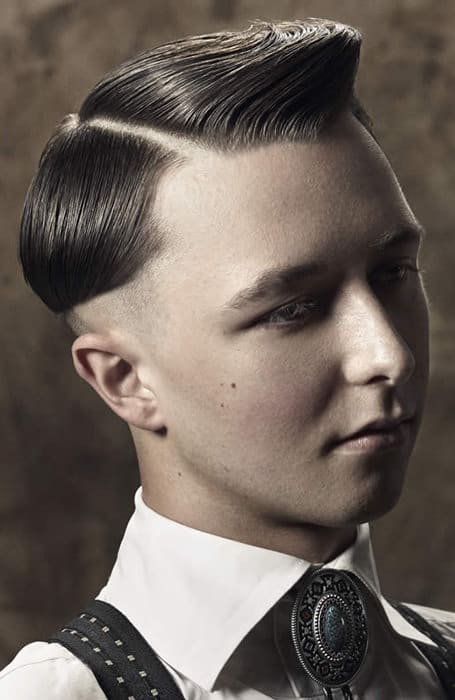 5. Mid Fade + Mohawk
The mohawk is a classic men's hairstyle for a reason. It has an attitude, intensity, and a rock'n'roll vibe like no other. Put a new twist on the style by pairing it with a mid fade. The look works particularly well if you want to combine your mohawk with a beard, as it will connect the two in a cool way. A mid fade will also give your mohawk a stylish feel.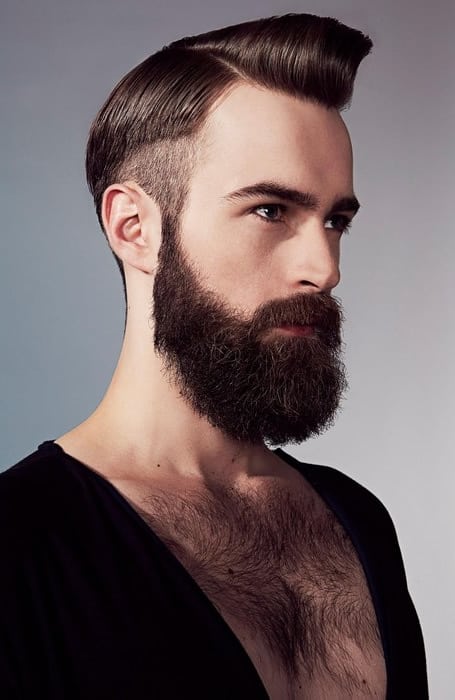 6. Mid Fade + Fringe
For a modern take on the '60s bowl cut, try a mid fade with a fringe. Instead of a soft gradient, this look involves keeping the hair longer on top – but still finishing at the same place as a classic mid fade. When it comes to styling a fringe, sweeping it to the front is very flattering. It creates a symmetric effect that balances features and makes your face look more square.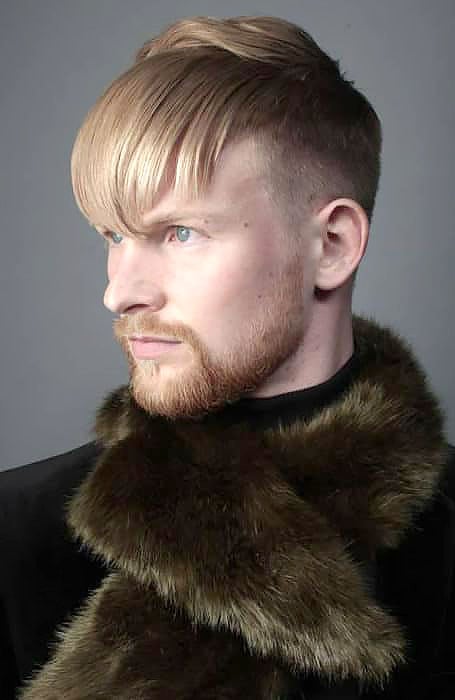 7. Mid Fade + Line Up
If you're looking to make a bold statement with your hair, a mid fade with line up will make sure all eyes are on you. Your barber can get creative with this look, shaving in different shapes and lines to create the final effect. However, pairing a line up with a mid fade means the cut has more structure and will look even more striking from the side than it does from the front.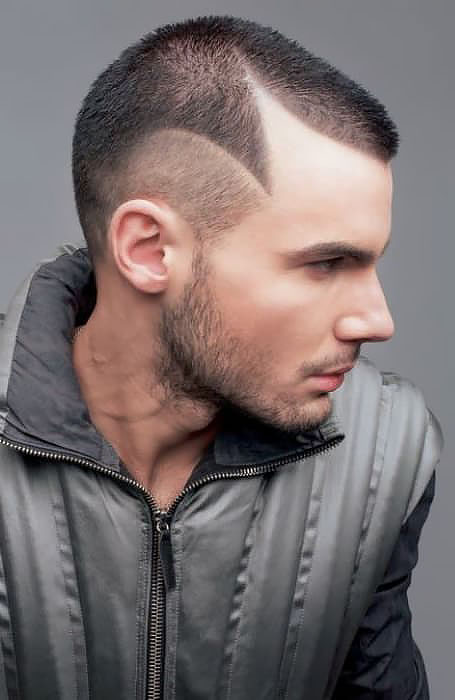 8. Mid Fade + Blowout
The cool contrast of a blowout and a mid fade will earn you some attention. It's all about height and volume at the crown of your head, paired with super smooth faded sides. For those reasons, it suits men with more angular features. To get the structural look of this hairstyle, leave your hair fairly long on top then use some pomade to hold it in place.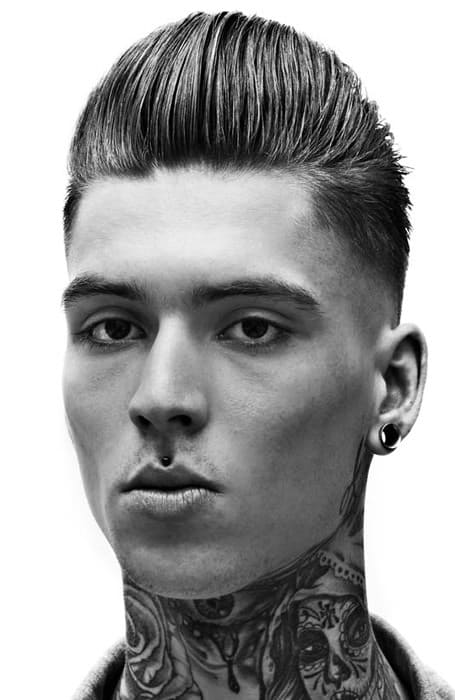 9. Mid Fade + Short Curls
A mid fade is a great way to show off short curls. As the rest of your hair is already short, the mid fade will blend perfectly with your natural waves. Because the mid fade means there's very little hair on the side of your head, all eyes will be on your curls. Plus, as there's less hair overall, it's a very manageable curly style.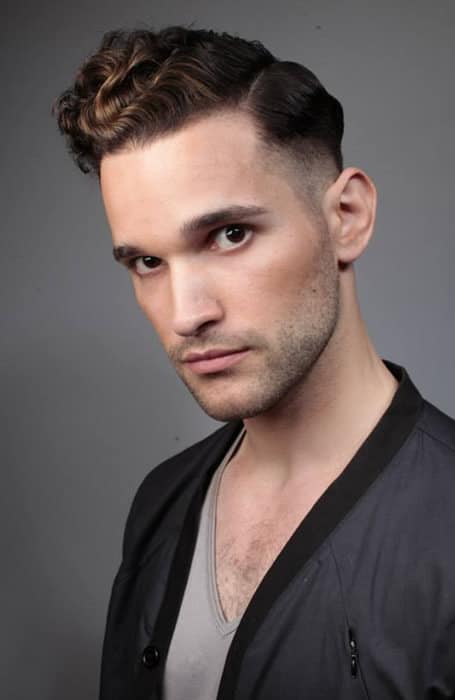 10. Mid Fade + Quiff
A quiff hairstyle looks great on all face shapes but is particularly flattering if you have a round face. That's because it draws the eye up, making your face seem longer. Meanwhile, the mid fade has the same effect – with the bonus of making your hair look thicker. A quiff with a mid fade is a popular style for footballers, who often combine it with streaks or highlights. So if you want that soccer star look, give this style a try.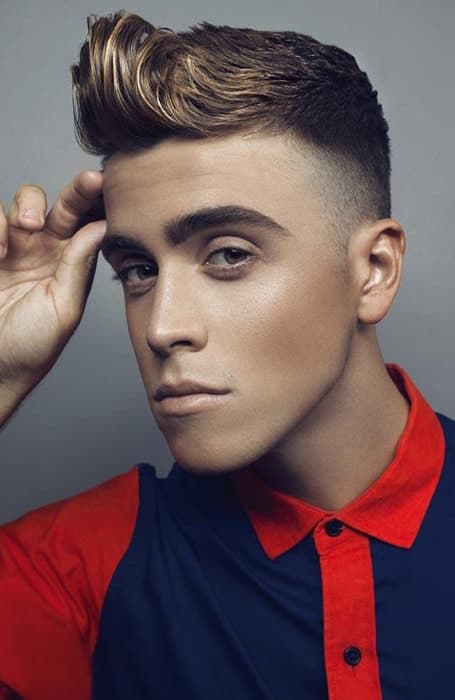 FAQs
How do you cut a mid fade haircut?
To cut a mid fade, you'll need a pair of clippers with different sized guards from one to four. You'll also need something to section off the top of your hair — crocodile clips are ideal. Start with the longest setting, and run the clippers up the side of your head, using a scooping motion to pull them away at the top. Just remember that a mid fade ends between your temple and ear. Switch to the next length down, and repeat the process, stopping lower than the previous section. Repeat moving down through the guards until you've completed the fade.
How long does a mid fade last?
A mid fade will need touching up every three to four weeks. Keep in mind that the shorter you go, for example, a bald fade, the more regularly you'll need to maintain the style.
What is a mid bald fade?
A mid bald fade features a zero or razor as the shortest length, moving up to a one, two, or sometimes three depending on the graduation you want.  It's a more dramatic look than a regular fade.
What number is a mid fade?
You can request any number range for the clipper guards in a fade, but generally, you'll start at a zero or one, moving through to three or four as the longest. A zero might be a bit short for some guys to start at, so you might like to graduate from a one to a three instead. Keep in mind that the bigger the variation, the more dramatic the fade will be.
SUBSCRIBE TO OUR NEWSLETTER
Subscribe to our mailing list and get interesting stuff and updates to your email inbox.