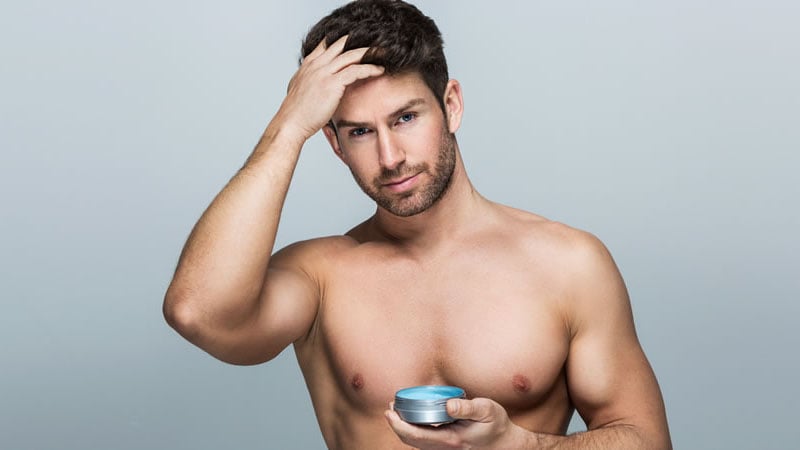 If you're feeling stuck and need some inspiration on what products to style your hair with, you have definitely come to the right place. Using the right product for your hair is the most important step to achieving a luscious and stylish look. Men's pomades are the perfect go-to when you need a shiny, waxy or hydrating formula to keep your hair in shape. Whichever look you're going for on the day, we will have you sorted. You can dive deep into our selection of the best pomades for men and find the perfect product to achieve sexy, flawless hair.
1. Baxter of California Clay Pomade
The ultimate men's hairstyling product can be found right here in the Baxter of California's Clay Pomade. The blended formula of clay and beeswax makes this product a game-changer for men everywhere. Treat your hair to a strong-holding and texturizing product so you can have an everlasting stylish hair-do. This matte-finish product has a sweet scent of sage and citrus, leaving your hair smelling fresh and held in place. It promises to tame all types of unruly hair so you will be in good hands.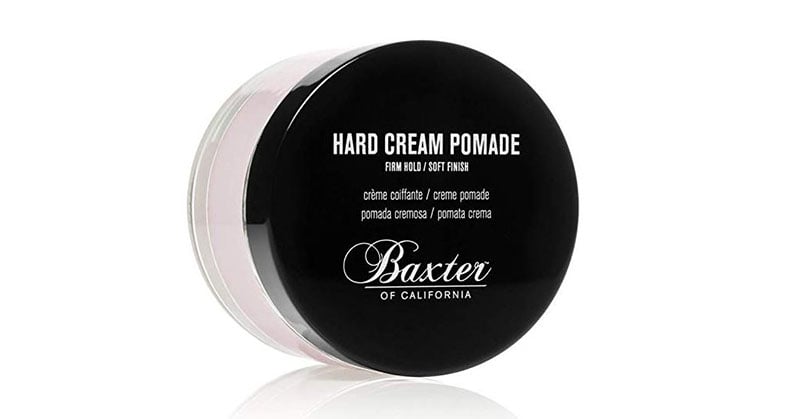 2. Layrite Original Pomade
Layrite Orignal Pomade achieves the perfect medium hold with this light and spreadable formula. You can expect to see a healthy shine rather than a greasy hairstyle after a few applications of this water-based product. This pomade is suitable for almost every hair type and ensures a tight hold of your chosen style throughout the entire day.

3. Blind Barber 90 Proof Pomade
For men who want to avoid greasy-hair after styling it, then the Blind Barber 90 Proof Men's Pomade will be your new favorite product. This formula is created without any oils or grease, which means it will give you a long-lasting no-shine and no-frills finish. Scented with light tonka bean, this sweet-vanilla smell will leave you with a trail of admirers following your every step.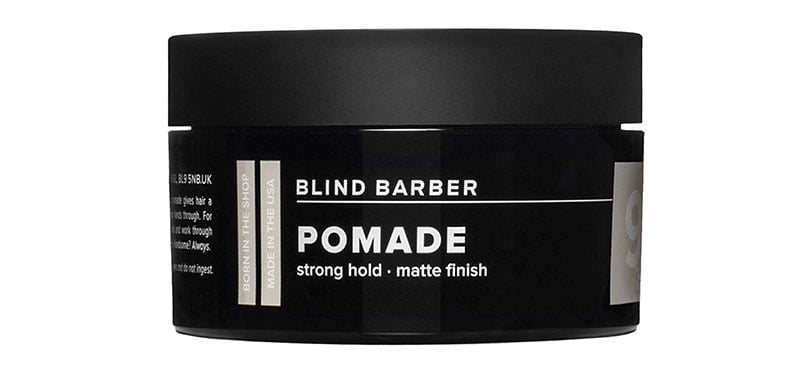 4. Uppercut Deluxe Pomade
The Uppercut Deluxe Pomade is a product packed full of great, hair-defining ingredients. Suitable for all hair lengths, it is perfect for defining side parts and slick backs so you can create your own ultimate, glowy hairstyle. If you ever need to re-start your style session, Uppercut will be easy to wash out as it is water-based, so you've got a win-win!

BUY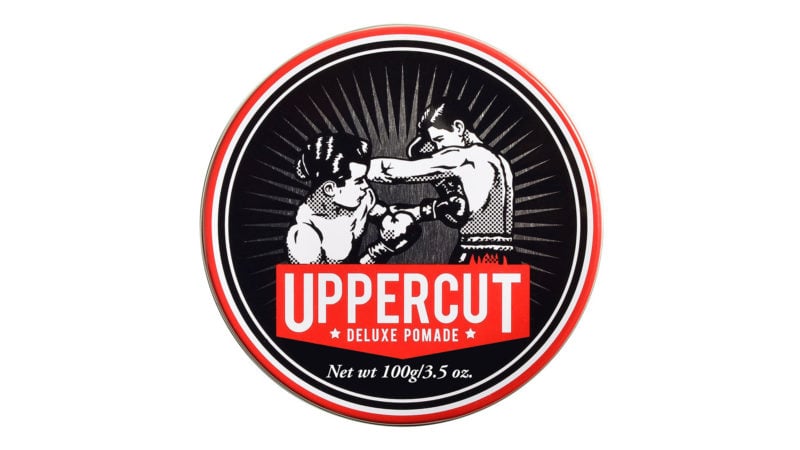 5. American Crew Pomade For Hold and Shine
The American Crew Pomade has one main purpose, and that is to provide men with the best hold and shine. If you're seeking structure and definition, then this pomade is the right choice. With medium hold and high shine, it can enhance your look with just one application. Made with all-natural ingredients and a water-based formula, it is clear you will be looking smart and slick in no time.

BUY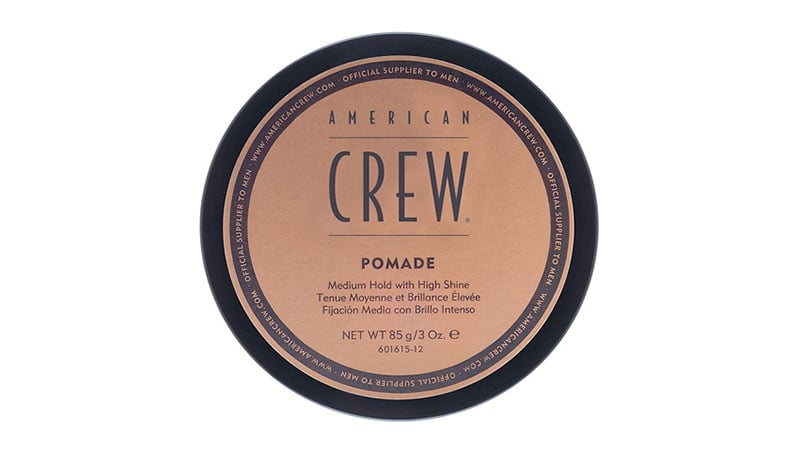 6. Patricks M3 Matte Finish Strong Hold Pomade
Patricks M3 Men's Pomade prides itself on offering a strong-hold, with performance and longevity benefits. It will also last through your sweat-session as it is water-resistant. Using this product will nourish and protect your hair, with ingredients like Saw Palmetto, red clover, sage, and Peptides. A combination of a stronghold and perfect scent – what more could you want?

BUY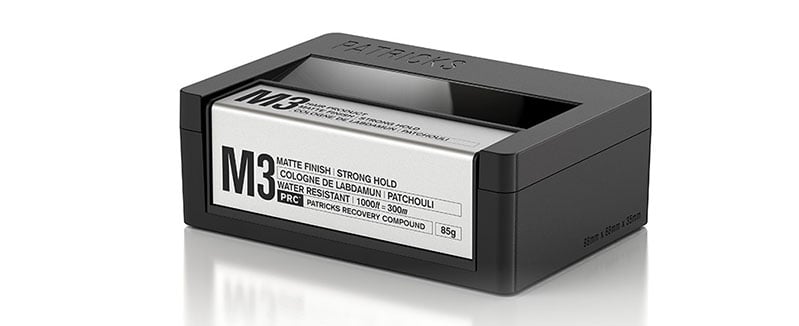 7. Smooth Viking Pomade
Smooth Viking Pomade offers a selection of styling options so you can achieve your dream hair-look after just one use. If you're after a slicked back hairstyle, you can dampen your hair before applying the product and be left with the ultimate shine. If you seek a more matte and textured look, apply a small amount of product onto dry hair. Either option will leave your strands feeling stronger, sculptured, and slick after one application. Due to the water-based formula, this low-maintenance men's pomade is perfect for any hair type.

8. Suavecito Pomade Original Hold
The Suavecito Original Hold Pomade is the one for you if you're after a strong and structured hairstyle. If you find that your hair feels like straw after using pomades, then this product will be a dream come true. You can expect a non-crunchy finish and a great hold for your next hairstyle. A water-soluble product like this means that you can easily wash it out when you've finished flaunting your awesome haircut.
9. Rocky Mountain Barber Company Pomade
Skip the appointment with your hairdresser and let the magic happen at home with the Rocky Mountain Barber Company Pomade. Create any modern and edgy look with ease as you apply this product through your hair, leaving it set in place for long-lasting wear. As it is water-based, your hairstyle will be glistening with a natural shine and avoiding the look of dirty, oily hair. If you enjoy a natural-scented pomade then you're in luck, as this product aims to have a minimal scent for your cologne or aftershave to do the talking. This will be the perfect addition to your hair-styling regime.

10. Redken Brews Cream Pomade
Whether it's a faux hawk or a classic hairstyle that you're looking for, the Redken Brews Cream Pomade can give you some assistance. Offering medium control and a smooth finish after just one application, you know your hair will look fantastic. Expect to receive compliments left, right, and center!

BUY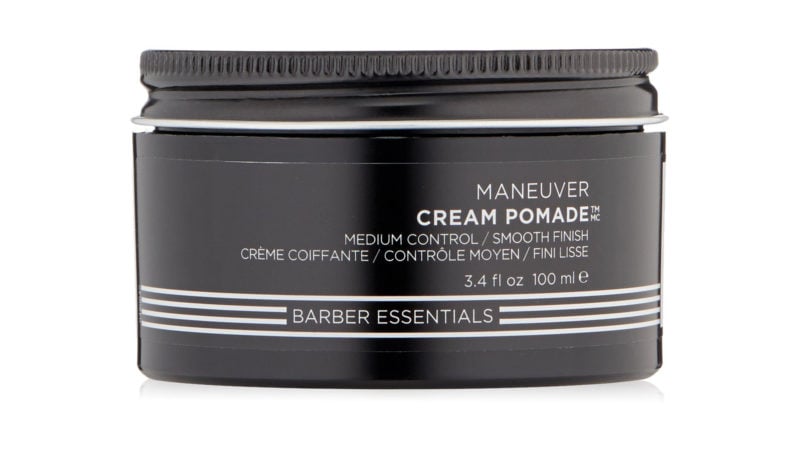 FAQs
What is hair pomade?
Hair pomade is a styling product. It can be oil or water-based, depending on the formula, and your choice will come down to personal preference, styling, and hair type. It generally has a medium hold and high shine finish, though this can vary from product to product, so always check the label. Pomade is perfect for sleek styles like the slick back, pompadour, and quiff.
What does pomade do to your hair?
Pomade will help to hold your hair in a slicked back, sleek style all day long. It won't necessarily damage your hair, but it can take some getting used to. Oil-based pomades can be trickier to wash out of your hair, resulting in build-up and excess greasiness if you're not thorough enough. Generally, water-based pomades are easier to wash, but you need to watch for harmful chemicals. Avoid alcohol, sulfates, and silicones if you can, as they can dry and damage your follicles.
What is the best pomade for men's hair?
The best pomades include Baxter of California Clay Pomade, Layrite Original Pomade, and Blind Barber 90 Proof Pomade.
Is pomade stronger than gel?
Gel does have a higher hold than a pomade. Pomades are most commonly medium hold, though you can get higher and lower strength formulas. However, unlike pomade, gel dries, making it less flexible but stronger once you're style is set.
Can you apply a pomade to dry hair?
Pomades are best applied to slightly damp, towel-dried hair rather than completely dry hair. However, you can apply it dry if you have thin or fine hair, as you'll have better control. You can also use it to finish off a style, add texture, or give a matte look to dry hair.
How long does pomade last in hair?
Pomade doesn't dry like gel or hair spray does, so it stays flexible throughout the day, allowing you to restyle or touch up at any point. It generally holds for a full day unless you're facing particularly adverse weather. Ideally, you'll wash the product out each night, especially if you're using an oil-based pomade. Leaving it in can cause a build-up on the scalp and hair, disrupting your natural oil production, and causing irritation, as well as ruining your pillowcase!
SUBSCRIBE TO OUR NEWSLETTER
Subscribe to our mailing list and get interesting stuff and updates to your email inbox.