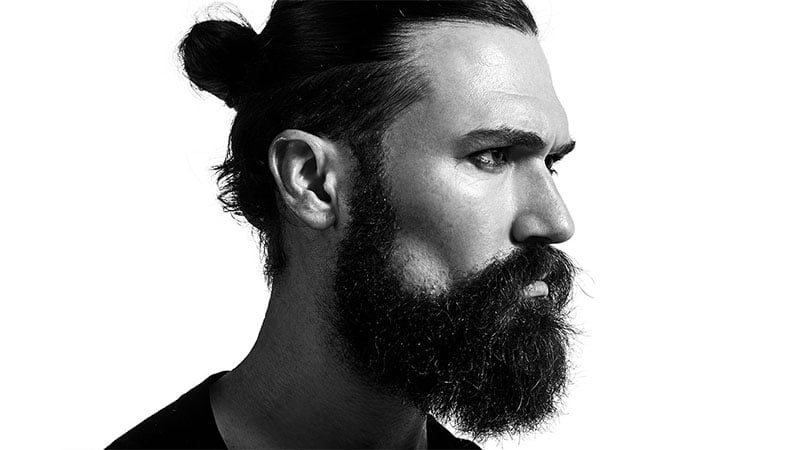 While many thought that the man bun would just be a fad, the hairstyle has proven its staying power. The man bun also holds its own against other on-trend options, including the much-loved pompadour and undercut. So, if your hair has a good length to it, the man bun is an excellent style to consider. All you need to do is find the perfect version for you!

1. Classic Man Bun
The classic man bun is easy to achieve and looks great. The style works best on hair that is shoulder length or longer and features a simple bun tied in the middle of the back of the head. While the style isn't as unique as it once was, it's still fashionable and stylish. Best of all, the classic man bun is also extremely practical. So, if you need to get your long locks off your face or just want a sophisticated hairstyle, this is an excellent choice that doesn't involve a trip to the barber.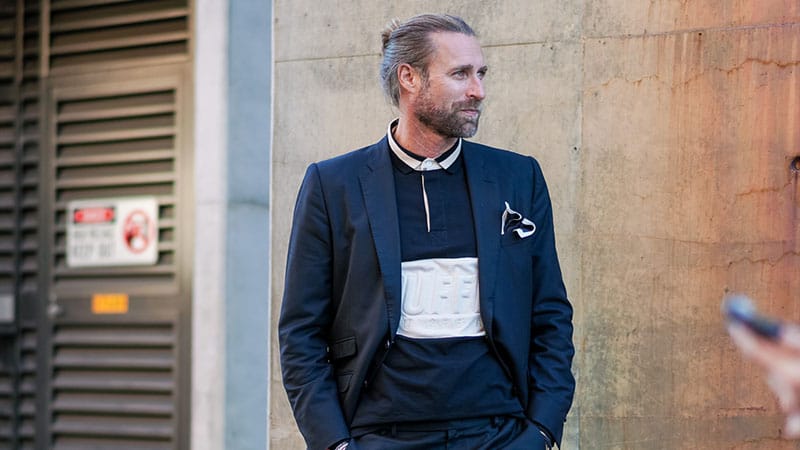 2. Short Man Bun
Gents with medium length hair can also rock a man bun and look fantastic. But, if your strands are a little on the short side, a short man bun is all you will be able to achieve. Don't let that disappoint you, though. A mini man bun can appear incredibly stylish and is an excellent way to rock this hair trend. Just remember to create the bun low on your head to help prevent the lower sections of your hair from becoming loose.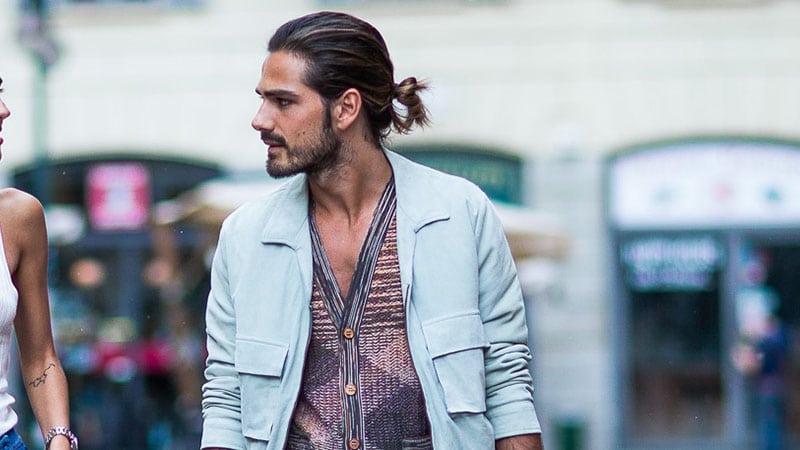 3. Half Bun
Another excellent interpretation of the man bun is the half-bun. The half-bun features the top half of hair swept into a bun while the rest is left loose. The style can look great on gents with either long or medium length hair. If you are only just starting to grow your hair, you can also choose this style as it's easier to create and maintain with short strands than a full man bun. If you find that pieces keep falling loose, try using a small amount of product to help keep them in place.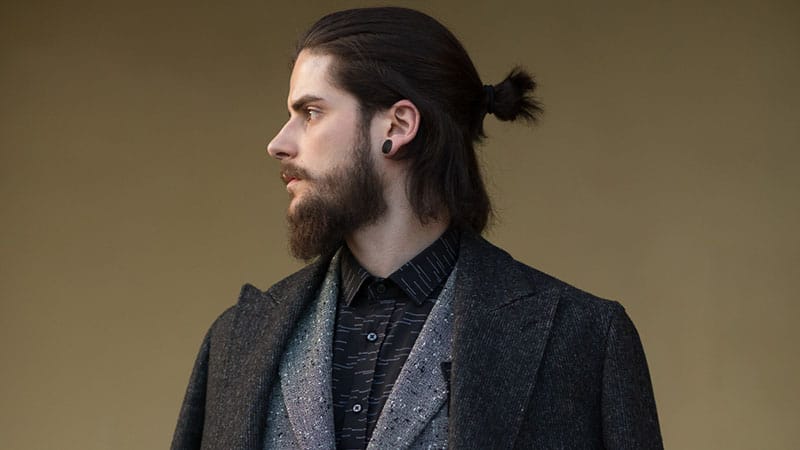 4. Top Knot
The top knot is a version of a man bun that sits up higher on the head. It can be created tight and neat for a sharp appearance or loose and messy for a more relaxed look. No matter which version you choose, the most important element is the bun's placement. To nail the look, sweep your hair up into a ponytail before creating your bun. The ponytail's base should sit at the crown of your head or slightly higher.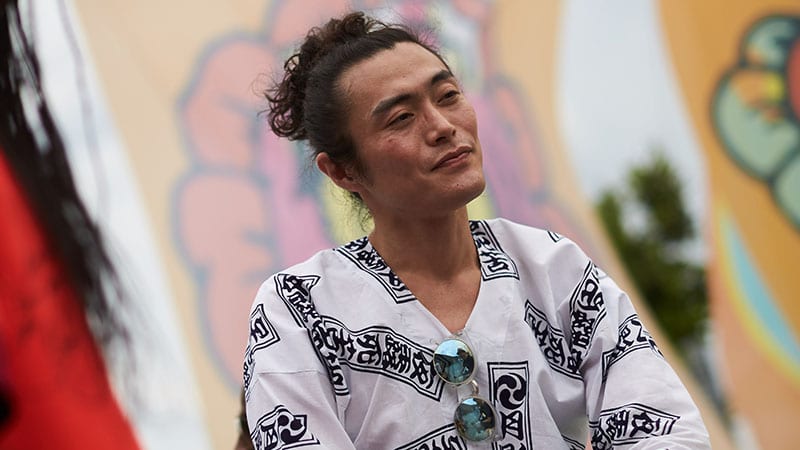 5. Messy Man Bun
For an edgy and relaxed take on the man bun, try making it messy. The messy man bun is ideal for gents who prefer a casual look but still want to appear stylish. The disheveled hairstyle is also perfect for men with wavy or wild hair as it utilizes its natural texture. To create the look, skip brushing and just use your hands to loosely rake your locks into a low ponytail. Then, secure it in a messy bun at the nape of your neck.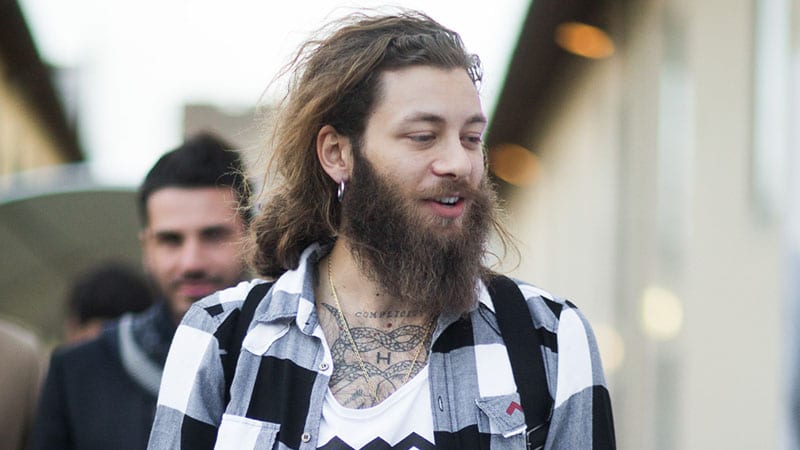 6. Man Bun Fade
Combining two on-trend hairstyles into one is an excellent way to appear fashion-forward and cool. Although not all partnerships will look good together, a man bun and fade is a match made in heaven. The combination of these two styles creates a unique and impressive appearance. To make the look even more eye-catching, you can opt for a low undercut that begins around the middle of your forehead.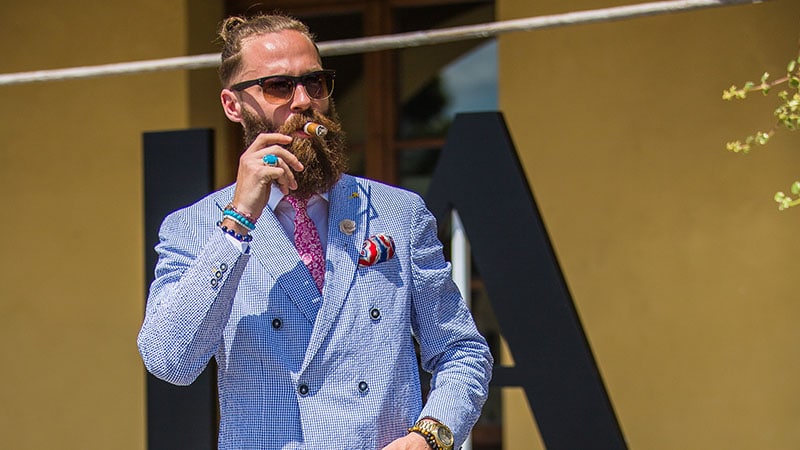 7. Low Man Bun
A low man bun is an excellent alternative to the classic style. The look, which features a bun at the nape of the neck, projects a relaxed and carefree vibe. As such, it's perfect for casual and informal occasions and events. So, while you may not be able to wear the style to the office, you should keep it in mind for the weekend and other days off.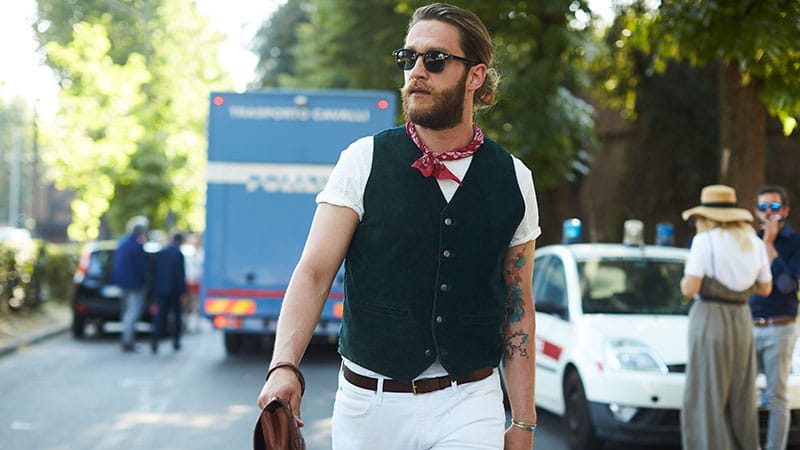 8. Spiky Man Bun
Give your long locks an edge this season with a spiky hair bun hairstyle. The style is an awesome update on the classic man bun and appears contemporary and new. To create the look, start by pulling your hair into a high ponytail. Then, use an elastic to secure it in a bun and leave the ends of your ponytail sticking out the top.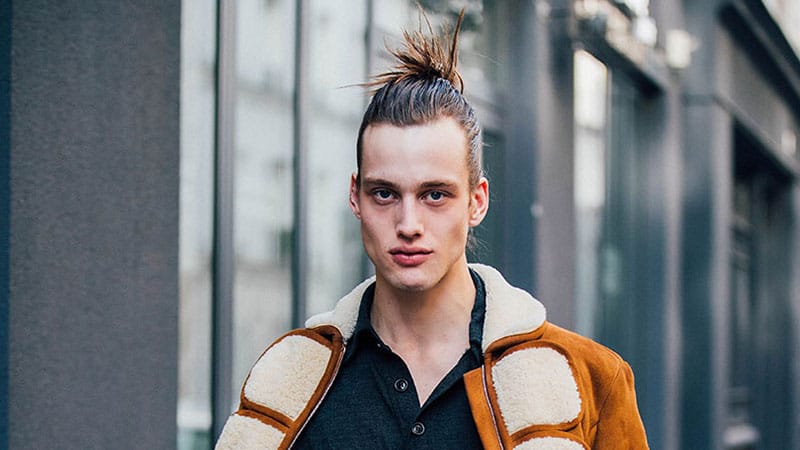 9. Man Bun Beard
If you want to take the man bun back to its hipster roots, a beard is a must. By pairing a man bun with a beard, you'll be able to achieve a stylish hipster look. Although the look isn't hard to create, it will take a lot of patience if you're head and facial hair aren't already long. Luckily, there are a few tips and tricks that you can use to help your locks and beard grow faster, longer, and stronger.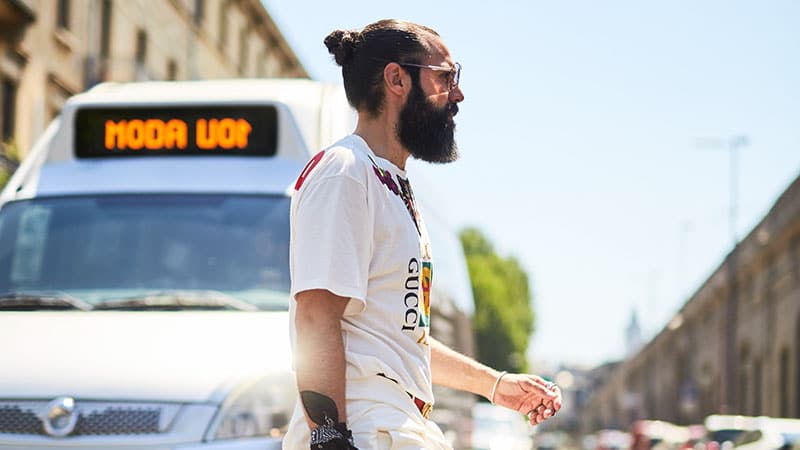 10. Dreads Man Bun
Whether you've been rocking dreadlocks for years or are new to the style, a man bun can be an awesome way to wear them. Not only does a man bun with dreadlocks look impressive, but it's also entirely practical, particularly in the heat. For the best results, make your man bun messy and loose. Doing so will show off your dreads in a cool, carefree way.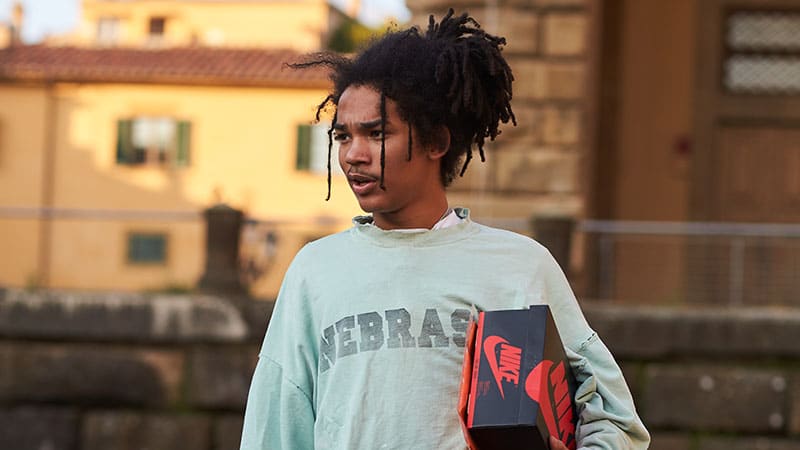 11. Half Up Half Down
The half up half up down hairstyles involve securing half of your hair in a bun while allowing the rest to fall loose. The difference between the two is that the half-up top knot is secured higher on the head at the crown. The result is a style that appears unique and exciting. As such, it's ideal for gents who have a quirky or bold sense of style.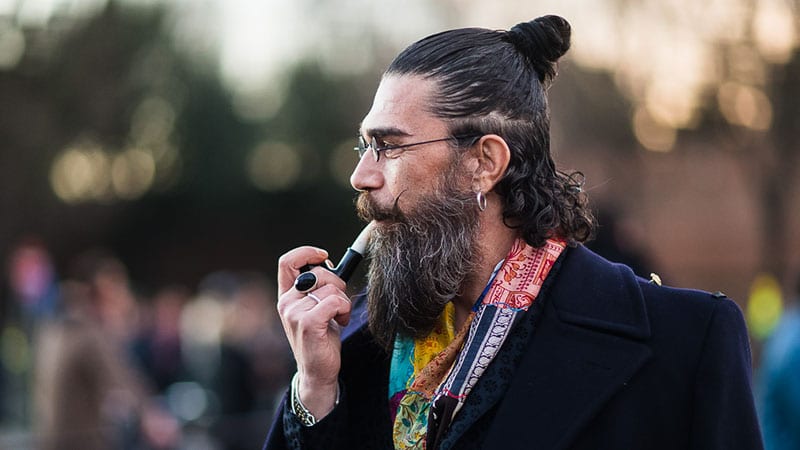 12. Man Bun Shaved Sides
Want to take your top knot to the next level? Instead of just leaving half of your hair loose, why not shave it off? The result will be a bold bun with an on-trend disconnected undercut. Although this style will be too intense for many, those with plenty of confidence will find it a winning look. You can even grow a beard to add further interest to your appearance if you wish.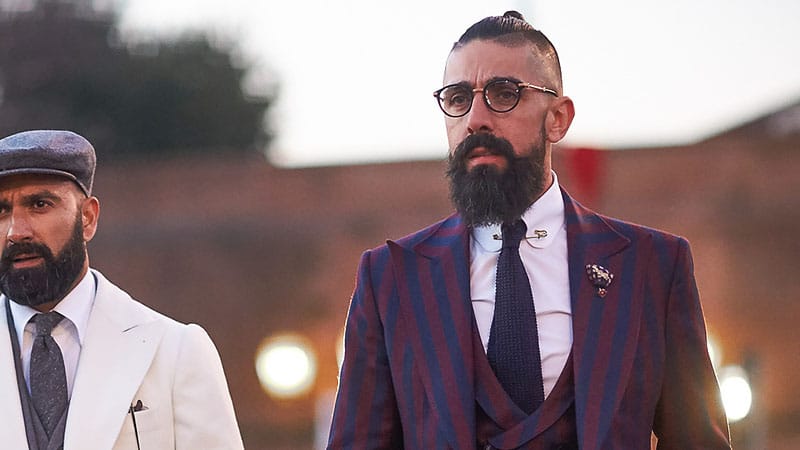 13. Man Bun Braids
For gents who want to spice their man bun without any shaving or cutting, man braids can be a great option. Combining a man bun with braids can achieve a stylish and exciting appearance. Although they may seem difficult, braids aren't that complicated to create, and practice will make perfect. So, consider starting off with one simple plait and working up to more intricate styles.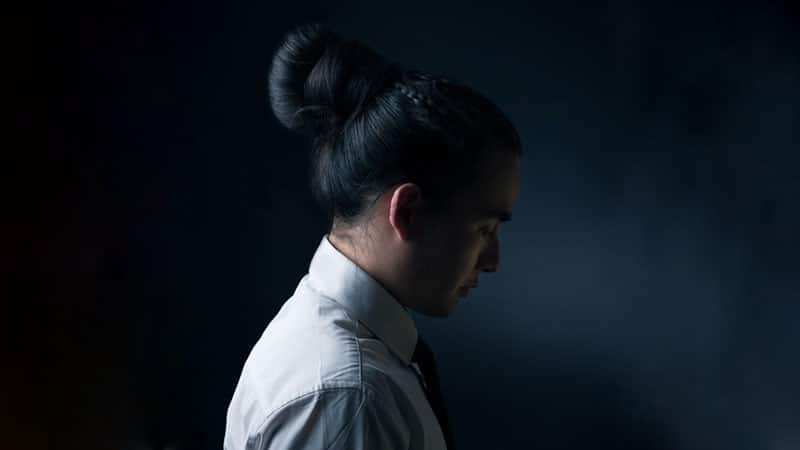 14. Double Man Buns
If you want to take the man bun to the next level, you should consider the double man buns. The style, which features two buns instead of the usual one, is achieved by creating two equal knots with one on either side of the top of your head. The final look is utterly bold and daring. As such, it's perfect for gents who like to stand out from the pack and who aren't afraid to try new hairstyles.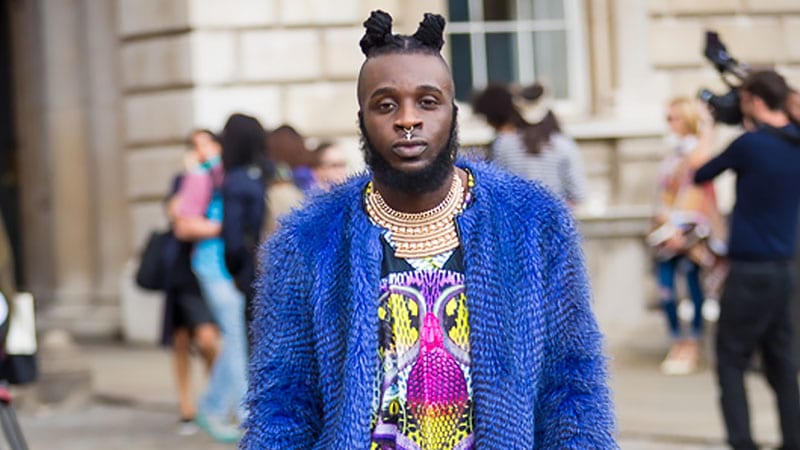 15. Asian Man Bun
Long before hipsters, the bun was a traditional Japanese hairstyle and often featured hair sticks to help hold it in place and add a decorative element. Today, you can channel these fantastic Japanese buns with your own Asian-inspired man bun. To nail the look, brush your hair back neatly and secure it in a tight bun high on the back of your head. If you're feeling confident, you can also add a hair stick or two to complete the look.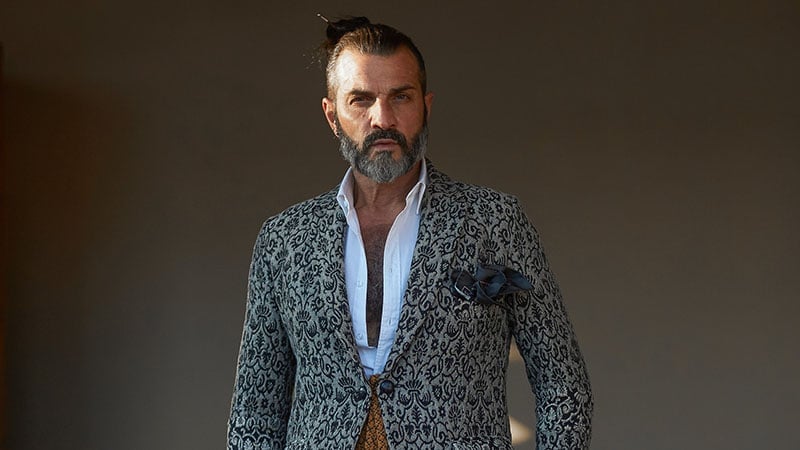 Man Bun FAQs
What is a Man Bun?
Although the man bun began as a hairstyle primarily for hipsters, it has since grown into a mainstream look. Today, many gents from many different groups choose to rock the style, which has become exceedingly popular. The man bun, which can only be achieved on medium or long hair lengths, is created by drawing the hair to the back or top of the head and securing it in a loop or coil.
How do you style a man bun?
Styling a man bun is super simple; all you need is a hair tie. You can use a texturizing spray if you like, but it's not essential. Start by scooping all of your hair up, gathering it in a ponytail at the desired height. Pass the hair tie around the hair once as if you were tying a regular ponytail. Then, on the next couple of passes, only pull the hair halfway through before starting the next loop. This will catch the main part of the pony, pulling it into a bun shape.
How long does your hair need to be for a man bun?
The minimum length for a man bun is about six inches, but ideally, you want it longer at around 10-16 inches. Growing your hair to this length from a short style will take between 12 and 18 months, so you will need to have patience.
What's wrong with man buns?
Man buns are a divisive style for a few reasons. At their peak popularity in the mid-2010s, it was strongly associated with hipster culture, which many people felt was overly pretentious. During that time, and even now, it's also quite socially visible, showing up in pop culture and social media, making it seem a bit overdone. However, the biggest issue that incites such vitriol among the haters is that it challenges gender norms, which for some people, can be confronting, especially those with fragile masculinity.
Can a man bun cause hair loss?
Wearing tight man buns daily can cause what's called traction alopecia. This is hair loss around the front hairline, caused by constant pulling on the hair by tight and heavy hairstyles. Ideally, you'd want to mix up your hairstyles, so it's not always pulling in the same way. Try braids or a low pony instead. While you can rock the man bun daily, try not to wear it too tight, and take it out overnight to give your scalp a rest.
Are man buns still trendy?
While man buns may not be as prevalent as they were back in the mid-2010s, they're still trendy and stylish. Not only is it dapper, but it also holds well alongside other trendy styles, such as the pompadour and undercut. Plus, it's a practical option for men with a long mane and looks great paired with a full beard.
SUBSCRIBE TO OUR NEWSLETTER
Subscribe to our mailing list and get interesting stuff and updates to your email inbox.