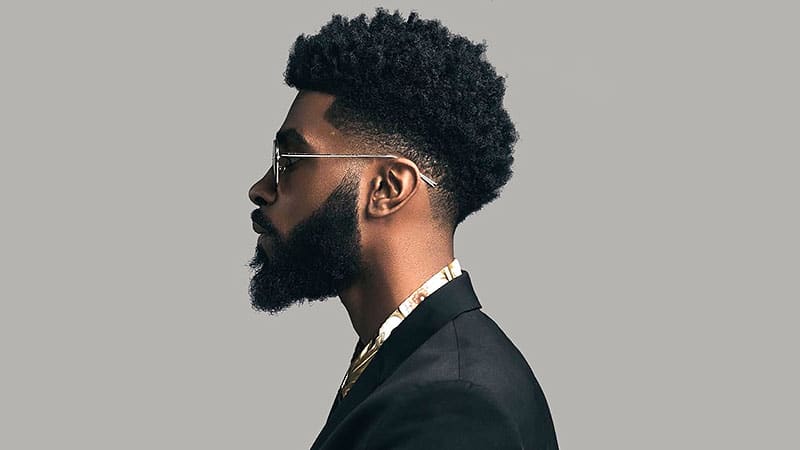 A burst fade is defined by the hair being tapered around the ear and the back of the head, often with a rounded, semi-circular appearance. The hair on the neck is left longer, and the focus is on the edge of the hairline. It is incredibly versatile, lending itself well to various hair lengths, styles, and textures. If you have curly hair, wavy or straight, all of these can work with a burst fade. You can pair it with a side part, or a Caesar cut for a more traditional appearance, or for an edgier option, try out a mohawk. There is something to suit every preference; so, keep reading to find out everything you need to know about this cool fade.
1. Burst Fade with Afro
The burst fade tapers the line of the hair and is an incredibly versatile and stylish option, regardless of your hair length or texture. If you are looking for a modern update to your afro hairstyle, you may want to try out this look. Afros are textured and voluminous, so the fade can help to achieve an interesting contrast and balance. The result is a sleek finish for men who want a neat hairstyle with an edge.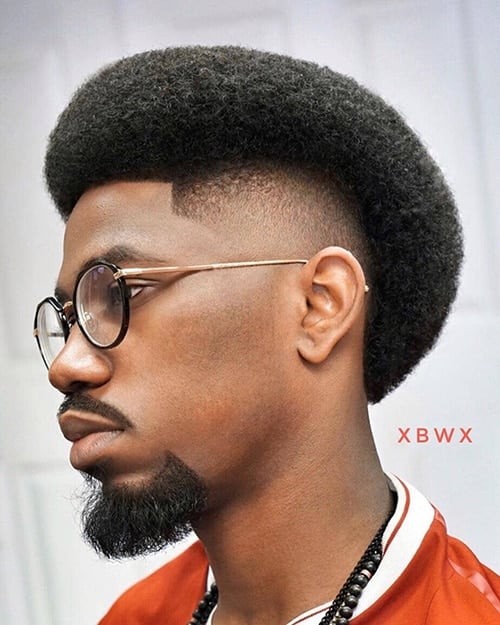 2. Burst Fade with Caesar Cut
The great thing about the burst fade is its versatility, and pairing it with a Caesar cut is a wonderful way to achieve a classic, eternally stylish haircut. The Caesar cut has withstood the test of time, remaining a firm favorite for men's hairstyles. Traditionally, it would feature the same length all over, but it gives a contemporary and updated appearance when paired with the burst fade. The sides are gradually shortened from the top of the head downwards, creating a dapper look.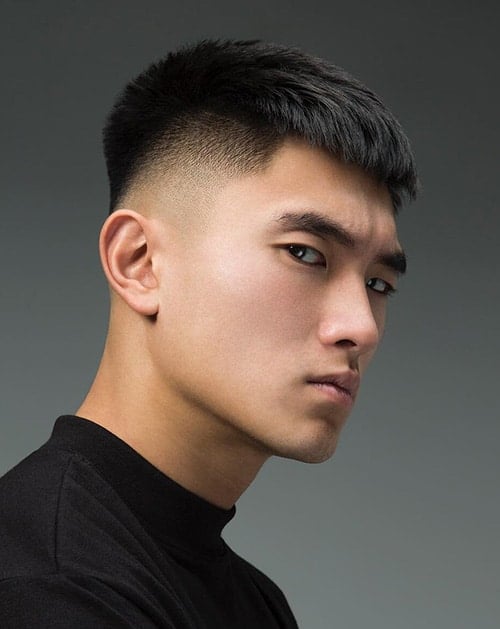 3. Burst Fade with Pompadour
A burst fade and pompadour are a fantastic option for a man who wants a look with volume, but it also appears neat and structured. The pompadour hairstyle was popularized in the 50s but remains a beloved cut to this day. It features a voluminous top and is a classic contemporary look for men; however, pairing it with a fade is a smart choice if you want to make your cut even fresher. The burst fade is not so dramatic, making it easy to wear and lending itself well to the pompadour as it helps to create the illusion of a fuller top with more height.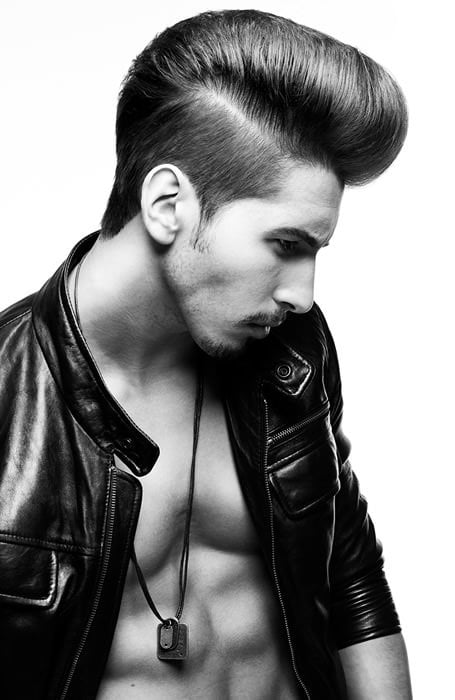 4. Burst Fade with Long Mohawk
One of the most popular options for a burst fade is to pair it with a long mohawk haircut. The mohawk is a bold cut and makes a statement, and has roots in punk culture, but the addition of the fade gives it a modern update. The burst fade curves down around the ear and the back of the head. If you have curly or wavy hair, the mohawk has an even more dramatic appearance and creates an interesting contrast when paired with a fade. It makes for a daring style that can look sharp yet still edgy but is also easier to wear than the traditional approach to mohawks.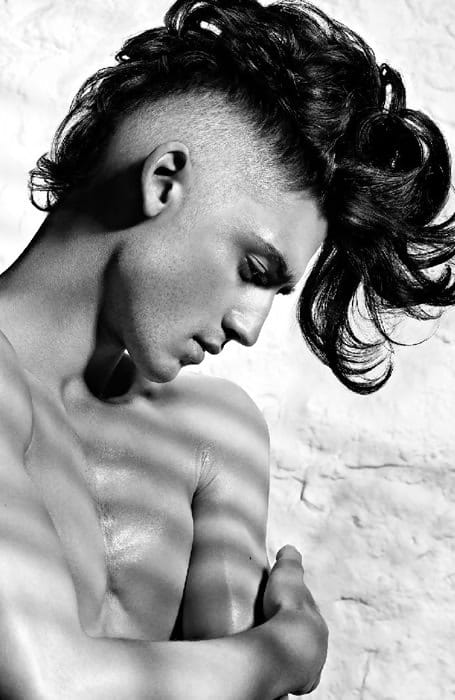 5. Burst Fade with Messy Fringe
There is something incredibly charming and ruggedly handsome about a messy fringe. People want to run their fingers through your hair because of the way it falls on the face, and there is a sexiness about it. The disheveled appearance may make it appear as though you have just gotten out of bed; that said, the appeal of this laid-back approach is it is incredibly wearable and versatile. If you are looking for a way to update your classic messy hairstyle, you can do this with a burst fade, which gives it a neater and sharper look.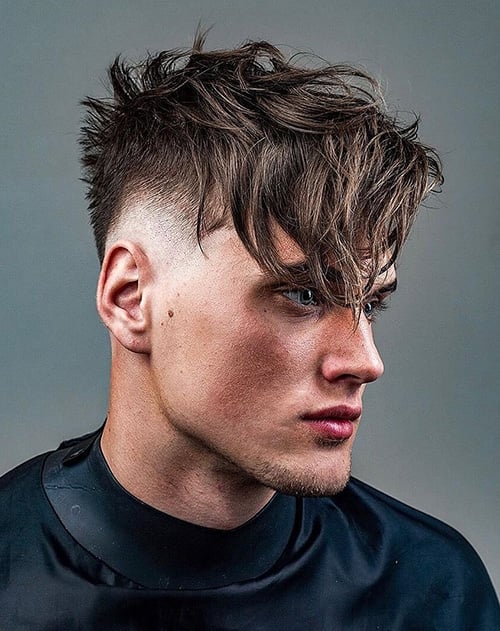 6. Burst Fade with Short Mohawk
Mohawks are a style that is bound to get you noticed, and it takes some serious confidence to pull off, so the short mohawk or a faux hawk haircut provides a welcome alternative. This option is much easier to wear and is far less dramatic than the original. When paired with a burst fade, it creates a more natural and sophisticated look that blends the hair well and creates interesting proportions. It is also a lot more versatile, lending itself well to various settings. This includes formal ones, as it is more manageable and less intense.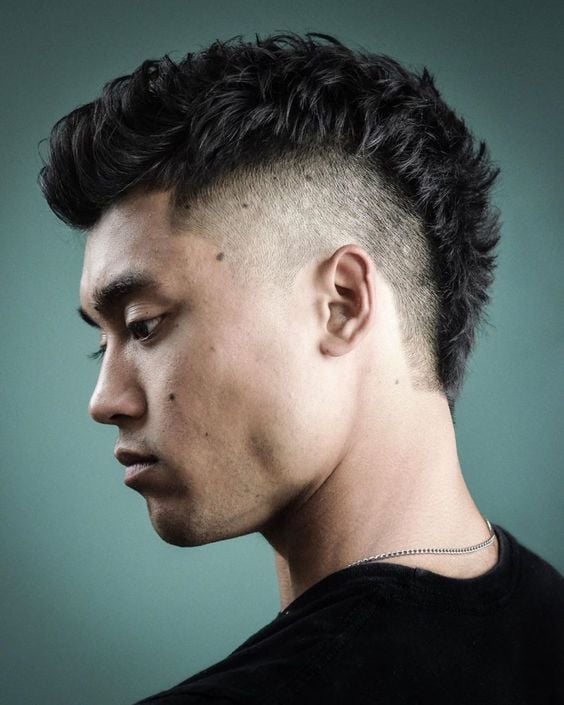 7. Burst Fade with Hair Design
A burst fade is defined by the hair being tapered around the ear and the back of the head, creating a semi-circular appearance. This is the perfect option for someone who wants a hair design, and it can fit in nicely with the fade for an edgy yet modern approach. Hair designs are a fantastic way to show off your personality and style preference, and there are so many different options to choose from. You can opt for a lightning streak, zigzag pattern, geometric design, or a more subtle line; the choice is yours. There is no denying that this is a look that will get you noticed and make a statement. So, think about what you want and the industry you work in before taking the plunge.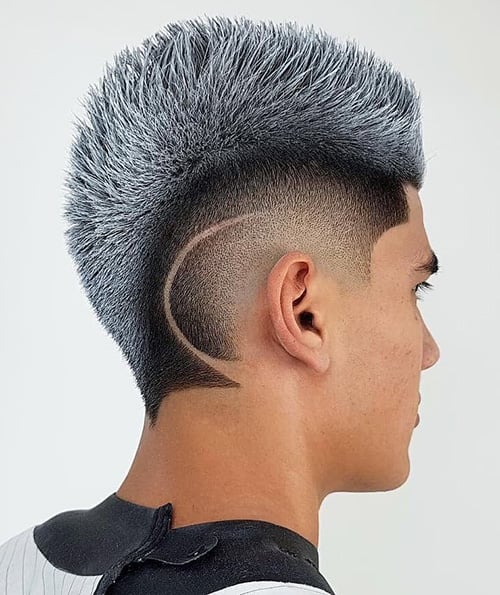 8. Burst Fade with Line Up
What could be sexier than combining a burst fade and a line-up? The line-up haircut demands attention, drawing the eye to the shape that it creates. This can be done with angles or straight lines around the hairline. The great thing about the line-up is that it is versatile and can pair well with fades; it helps them stand out even more. Work with your barber to achieve a look that suits your style and personality best.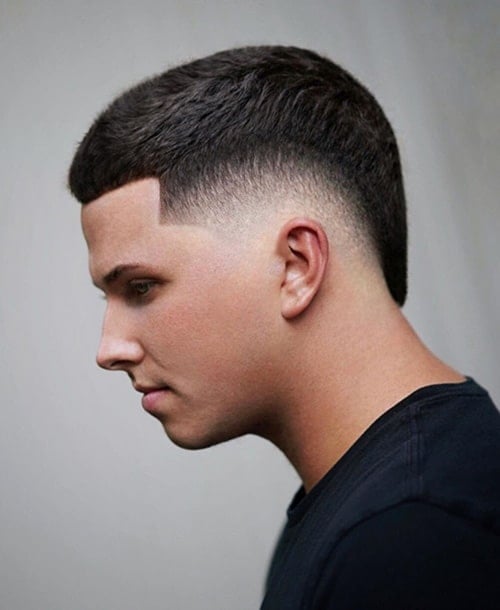 9. Burst Fade with Side Part
If you are a man who wants a dapper look, then a burst fade and side part is the look for you. It is a great hairstyle for a gentleman because it is versatile and timeless; however, the fade makes it a little more modern and gives it a fresh twist. A side part can be created on several hair textures and lengths and is a fantastic choice for a sophisticated and everyday look. At the same time, the burst fade can make it edgier and enhance the dimensions; this makes the top of your hair appear more full.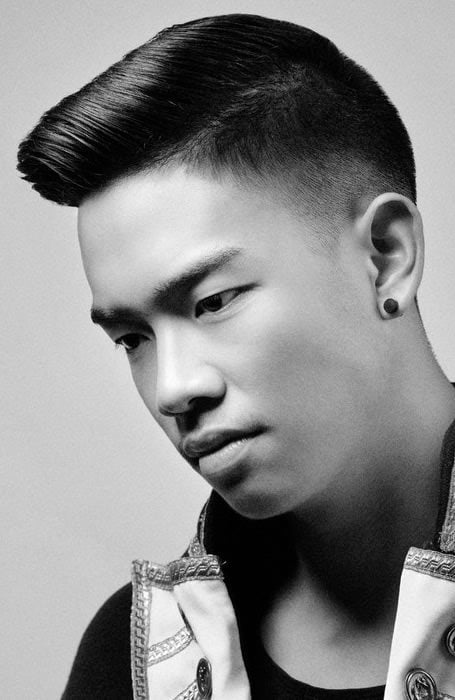 10. Burst Fade with Wavy Hair
One of the best things about the burst fade is that it can be created with hair of any texture and length, including wavy hair. It works especially well with this hair type because it provides a bit of a contrast. Pairing fades and wavy hair can help to highlight your natural wave further while making your hair look neater and more polished. This makes styling easier and can be incredibly flattering.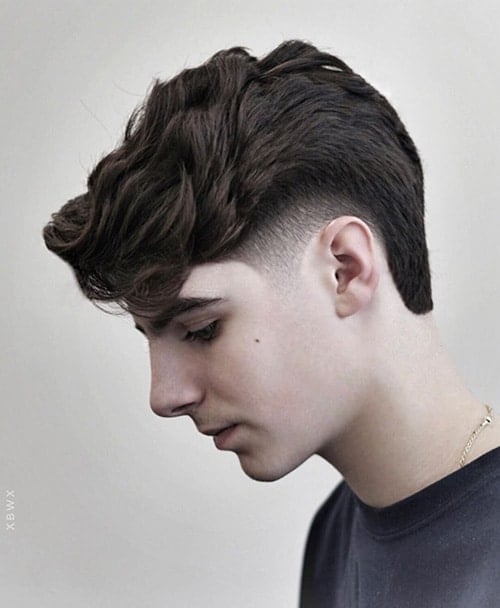 FAQs
What is a burst fade?
A burst fade tapers the hair behind the ear and head, often leaving it longer at the neck. It creates a sort of semi-circular appearance around the ear. The appeal of this fade is that it can be adapted to suit many different haircuts, lengths, and textures.
Is a burst fade a mullet?
The burst fade is not a mullet, but it can certainly be paired with one. Mullets are known for being shorter on the top and longer at the back, but you can opt for an updated version by pairing it with a burst fade. You can ask your barber to keep the sides short and curved.
Is a burst fade a mohawk?
The burst fade is a type of fade defined by how it curves around the ear and the back of the head. It can be created on various hair lengths and textures and suits many different cuts, including the mohawk. The appeal of the burst fade and mohawk combination is that it can draw attention to the volume on the top of your head and create a more balanced proportional aesthetic.
Are burst fades in style?
Burst fades have become one of the most popular choices for men who want a dapper and contemporary look while still being edgy and cool. The fade tapers around the ear and down the neck, often in a rounded appearance. It is easy to wear, and because it works well with so many different cuts, this is a reason for its relevance.
SUBSCRIBE TO OUR NEWSLETTER
Subscribe to our mailing list and get interesting stuff and updates to your email inbox.