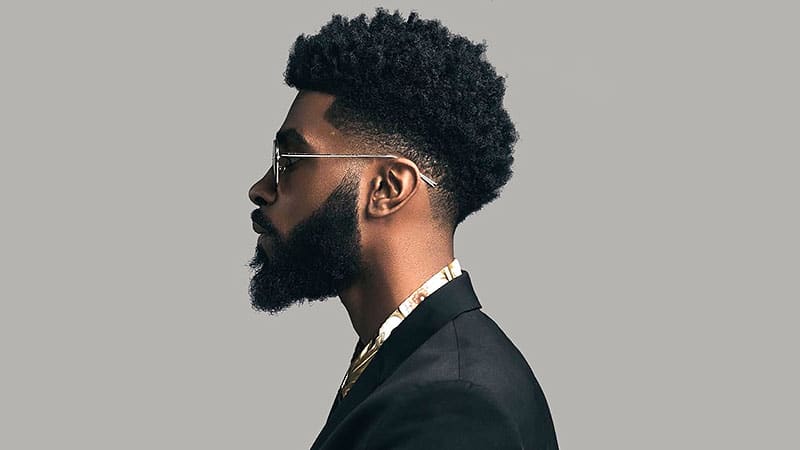 For men who want an edgy and eye-catching haircut, the burst fade may be just the thing for you. This type of fade has become increasingly popular due to its versatility – it can be added to any men's haircuts regardless of its length and texture. The burst fade style creates a distinctive look by gradually fading the hair from the temples to the sides of the head, creating a burst effect. Whether you prefer a short or longer cut, the burst fade is a practical and cool haircut for men.
What is a Burst Fade?
A burst fade is defined by the hair being tapered around the ear and the back of the head, often with a rounded, semi-circular appearance. The hair on the neck is left longer, and the focus is on the edge of the hairline. It is incredibly versatile, lending itself well to various hair lengths, styles, and textures. The video below by David Escamilla shows how to cut a burst fade.
Burst Fade Haircuts
1. Burst Taper Fade Caesar Cut
The great thing about the burst fade is its versatility, and pairing it with a Caesar cut is a great way to achieve a classic and stylish haircut. The Caesar cut has withstood the test of time, remaining a firm favorite for men's hairstyles. Traditionally, it would feature the same length all over, but it gives a contemporary and updated appearance when paired with the burst fade.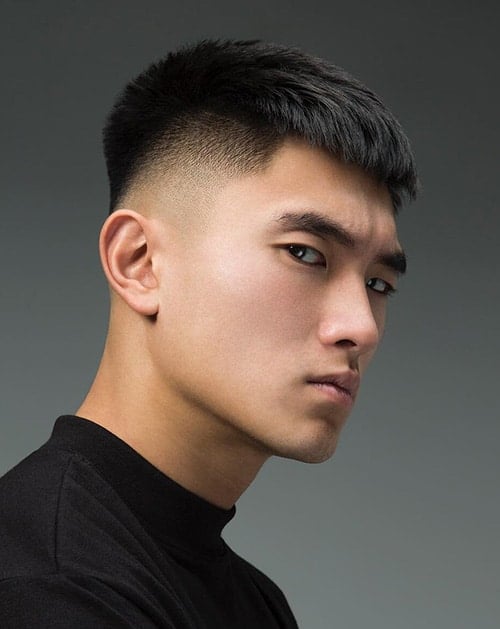 2. Burst Fade Buzz Cut
A burst fade can be combined with a buzz cut fade to create a contrasting look inspired by military haircuts. You can also add a hair design to the burst fade to give your hairstyle a cool twist. It is important to note that regular visits to the barber are required for maintenance, but the results are definitely worth it.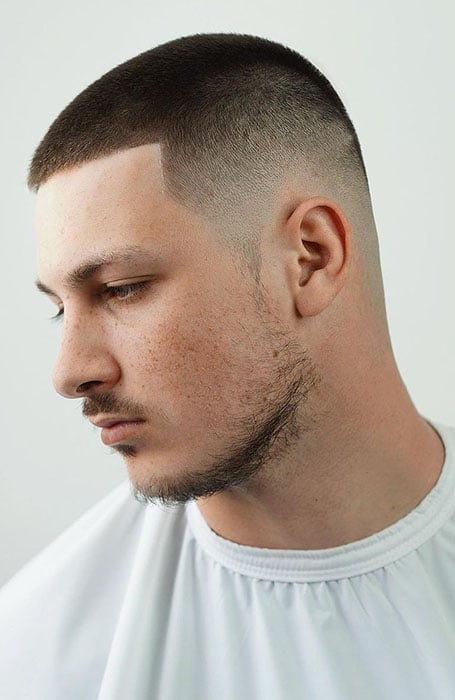 7. Mid Burst Fade Messy Fringe
There is something incredibly charming and ruggedly handsome about a messy fringe. People want to run their fingers through your hair because of the way it falls on the face. The disheveled appearance may make it appear as though you have just gotten out of bed. If you are looking for a way to update your messy hairstyle, you can do this with a mid burst fade, which gives it a neater and sharper appearance.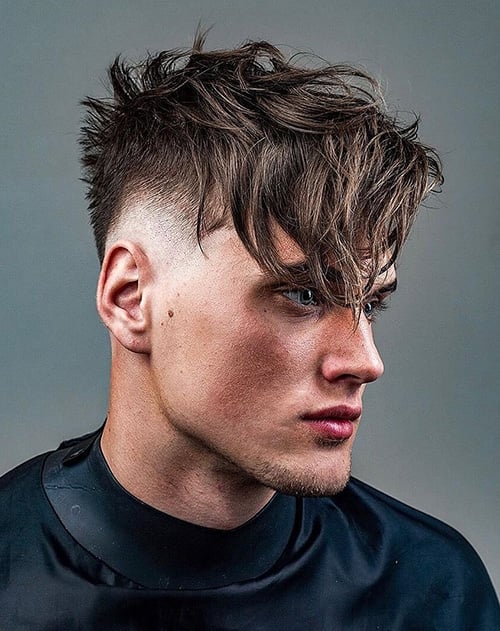 3. Burst Fade Afro
The burst fade tapers the line of the hair and is an incredibly versatile and stylish option, regardless of your hair length or texture. If you are looking for a modern update to your afro hairstyle, you may want to try out this look. Afros are textured and voluminous, so the fade can help to achieve an interesting contrast and balance.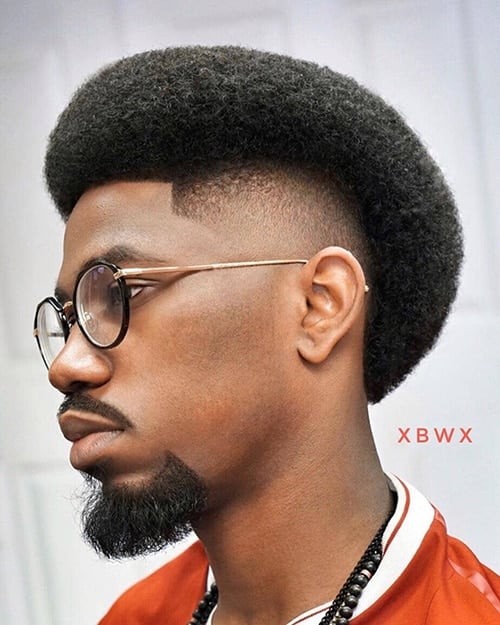 4. Burst Fade Mullet
If you want to give your mullet haircut a modern update, look no further than the mullet burst fade. While the classic mullet is shorter on the top and longer on the back, adding a burst fade hairstyle can add some fresh flair. By keeping the sides short and curved, this trendy twist on the mullet haircut will be sure to turn heads. Don't shy away from asking your barber to give you this pairing – it's a bold and exciting look that you won't regret trying out.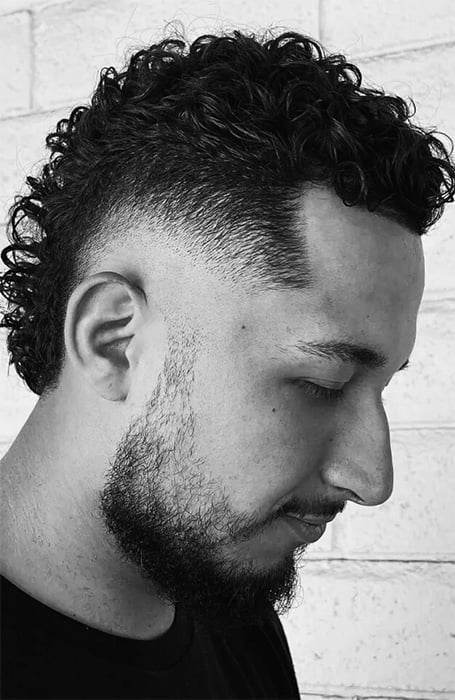 5. Straight Burst Fade Pompadour
A straight burst fade and a pompadour are fantastic hairstyles for a men who wants a look with volume. The pompadour hairstyle was popularized in the 50s but remains a beloved cut to this day. It features a voluminous top and is a classic contemporary look for men. Pairing a pompadour with a burst fade is a smart choice if you want to make your cut more modern and edgy.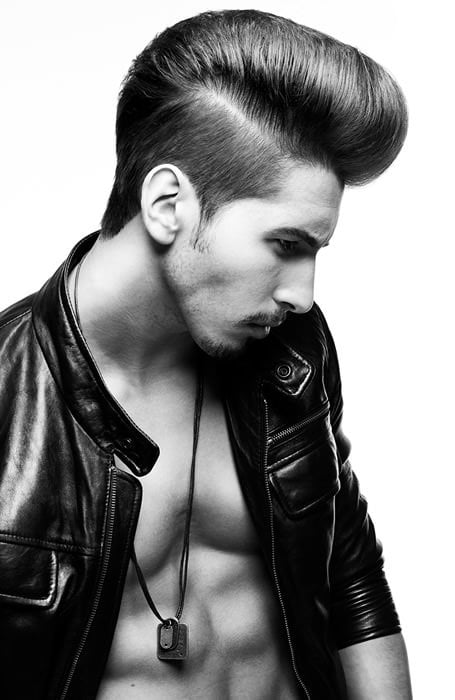 6. Burst Fade Mohawk
One of the most popular styles for a burst fade is to pair it with a long mohawk haircut. The mohawk is a bold haircut that has roots in punk culture, but the addition of the burst fade gives it a modern update. If you have curly or wavy hair, the mohawk burst fade has an even more dramatic appearance and creates an interesting contrast that looks edgy and will certainly demand attention.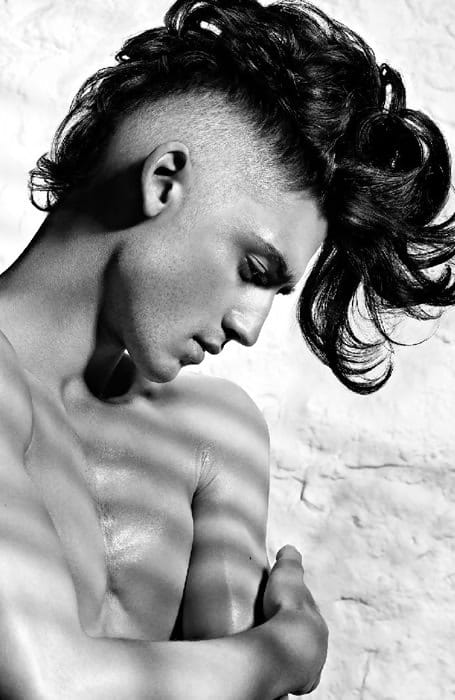 8. Burst Fade Faux Hawk
The mohawk hairstyle is highly attention-grabbing and requires confidence to pull off. For a less dramatic alternative, consider the short mohawk or faux hawk haircut. By pairing a faux hawk with a burst fade, you can achieve a natural and sophisticated look that blends the hair seamlessly and creates interesting proportions.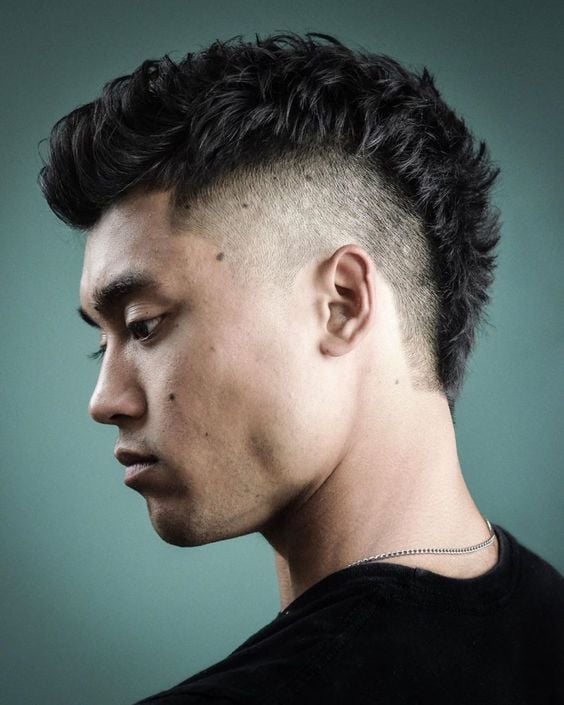 9. Burst Fade Short Hair
The burst fade is a versatile and stylish option to consider if you want to add some excitement to your short hair. This cut takes tapering to the next level, creating a distinct, almost semi-circular shape around the ear and back of the head. What sets the burst fade apart is its adaptability, offering numerous ways to combine it with many short haircuts for men.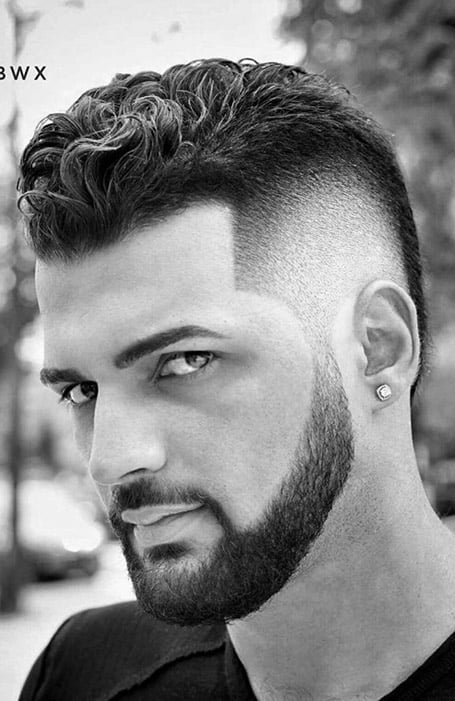 10. Burst Fade Curly Hair
The burst fade is a versatile haircut that particularly complements curly hair. It enhances your natural curls and adds contrast, resulting in a neater and more polished look. Pairing a burst fade on curly hair not only makes styling easier but also helps to accentuate your hair's natural texture, creating a flattering appearance.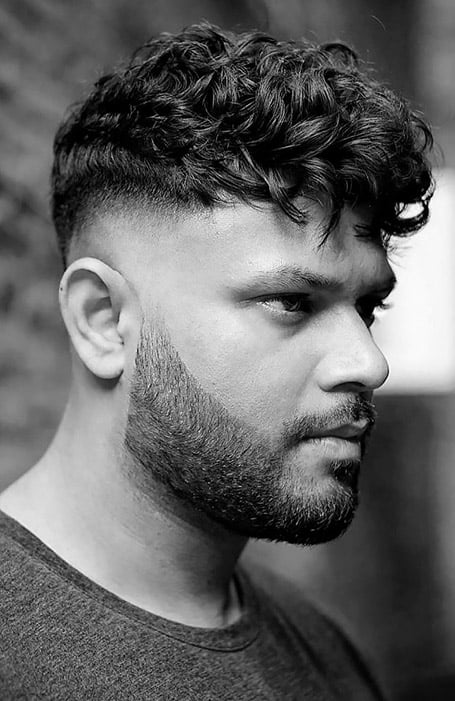 10. Burst Fade with Afro
The burst fade tapers the line of the hair and is an incredibly versatile and stylish option, regardless of your hair length or texture. If you are looking for a modern update to your afro hairstyle, you may want to try out this look. Afros are textured and voluminous, so the fade can help to achieve an interesting contrast and balance. The result is a sleek finish for men who want a neat hairstyle with an edge.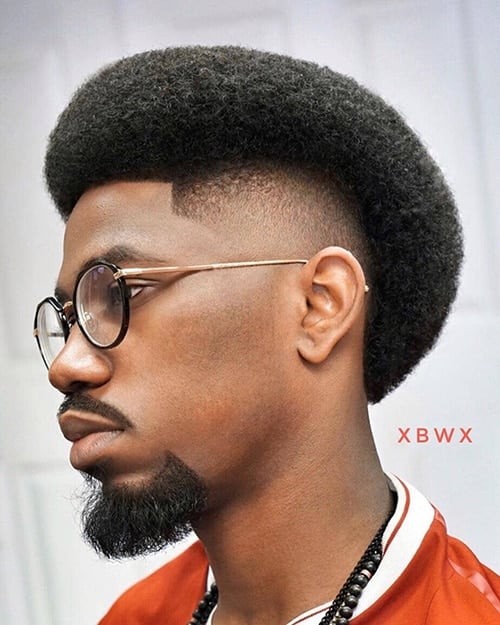 11. Burst Fade Designs
A burst fade combined with a hair design is for men who want to add some cool factor to their look. Hair designs are a fantastic way to show off your personality and style preference, and there are so many different options to choose from. You can opt for a lightning streak, zigzag pattern, geometric design, or a more subtle line; the choice is yours. There is no denying that this is a look that will get you noticed and make a statement.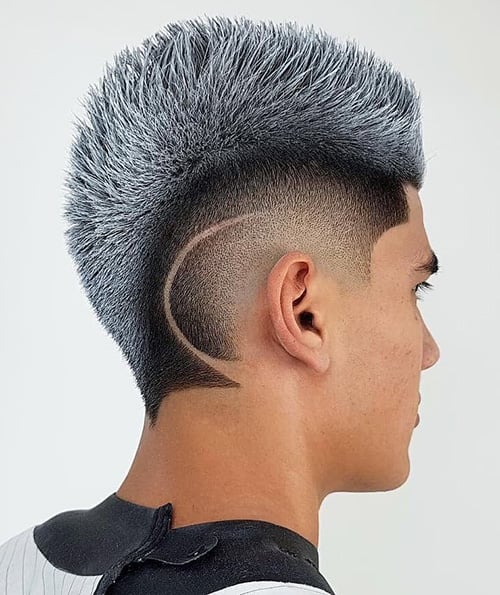 12. Low Burst Fade Comb Over
For men seeking a polished appearance, the low burst fade and comb over hairstyle can provide a dapper look. This versatile and timeless style is suitable for gentlemen of various hair textures and lengths, making it an excellent choice for both sophisticated and everyday looks. Additionally, the burst fade adds an edgier touch and enhances the overall dimensions of the hairstyle.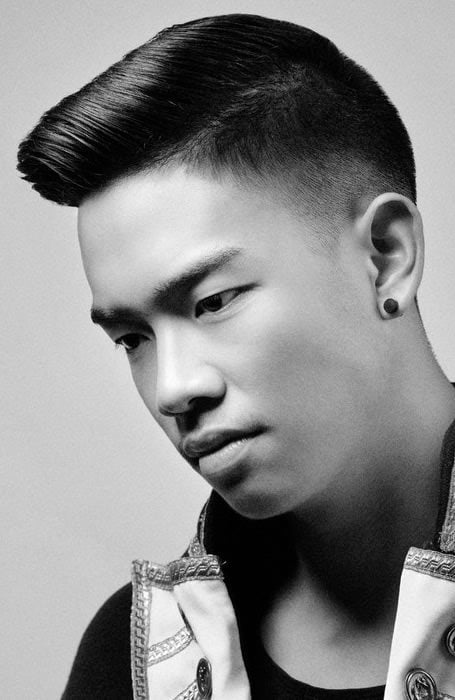 13. Burst Fade Long Hair with Braids
The burst fade cut is a suitable choice for individuals with long hair who desire a hairstyle change while retaining the length. This haircut involves trimming the hair on the sides significantly shorter, emphasizing the top as the main focal point. Consider styling the top in a more detailed manner, such as incorporating cool man bun braids.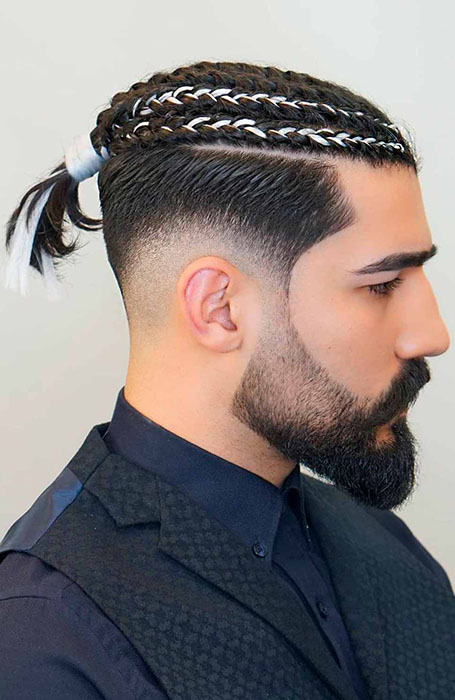 14. Burst Fade with Wavy Hair
One of the best things about the burst fade is that it can be created with hair of any texture and length, including wavy hairstyles for men. It works especially well with this hair type because it provides a bit of contrast. Pairing fades, and wavy hair can help to highlight your natural wave further while making your hair look neater and more polished. This makes styling easier and can be incredibly flattering.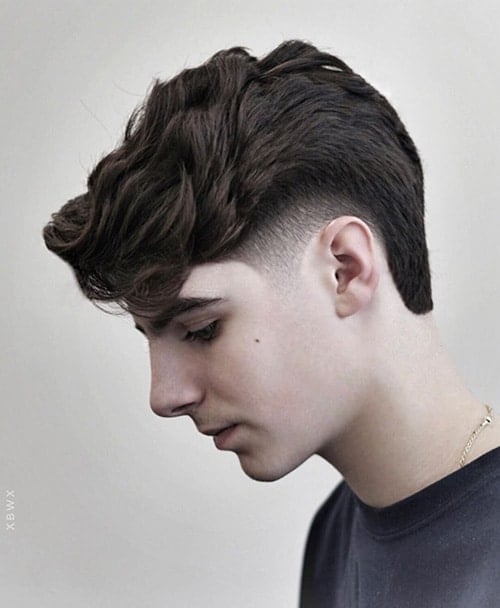 15. Burst Fade Quiff
A mid burst taper fade is a versatile haircut that can be paired with many hairstyles on top, such as a classic quiff. It creates a trendy and neat look suitable for any occasion. It is also a low-maintenance haircut for men and easy to style, requiring only a few minutes to style your hair.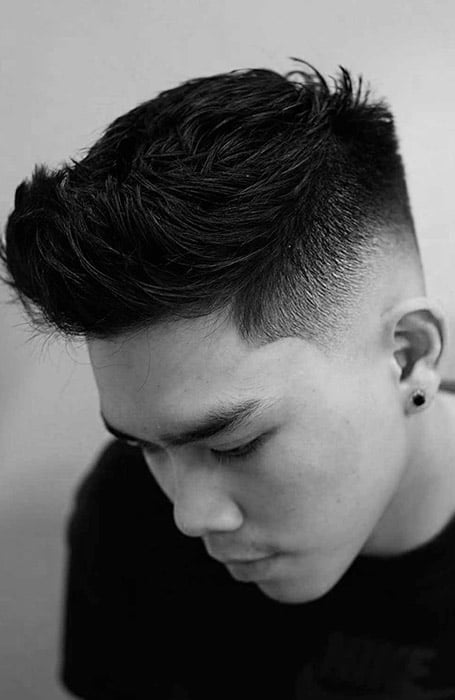 16. Burst Fade Slick Back
The slick back is a classic hairstyle for men that can be given a modern touch with a burst fade haircut. The tapered sides of the fade create a fresh and contemporary look that complements the length on top. This style is ideal for individuals who want to maintain a polished appearance while adding a touch of edginess.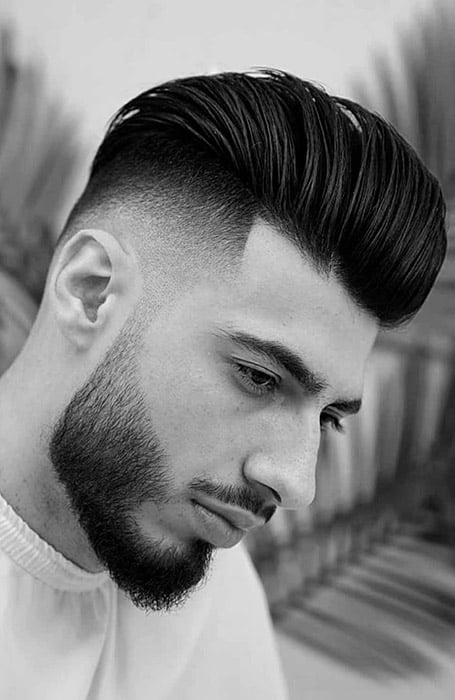 Burst Fade FAQs
Is a burst fade a mullet?
The burst fade is not a mullet, but it can certainly be paired with one. Mullets are known for being shorter on the top and longer at the back, but you can opt for an updated version by pairing it with a burst fade. You can ask your barber to keep the sides short and curved.
Is a burst fade a mohawk?
The burst fade is a type of fade defined by how it curves around the ear and the back of the head. It can be created on various hair lengths and textures and suits many different cuts, including the mohawk. The appeal of the burst fade and mohawk combination is that it can draw attention to the volume on the top of your head and create a more balanced proportional aesthetic.
Does a burst fade look good?
Burst fades have become one of the most popular choices for men who want a dapper and contemporary look while still being edgy and cool. The fade tapers around the ear and down the neck, often in a rounded appearance. It is easy to wear, and because it works well with so many different cuts, this is a reason for its relevance.
How is a burst fade different from a regular fade?
A burst fade and a regular fade differ primarily in the shape of the fading pattern. In a burst fade, the hair is tapered and blended in a rounded or curved fashion around the ears and the back of the head. This creates a more notable and visually appealing appearance compared to a straight-line fade.
Is a burst fade suitable for all hair types and textures?
A burst fade is suitable for various hair types and textures, such as straight, wavy, and curly hair. Nevertheless, it is crucial to acknowledge that the appearance and upkeep of the burst fade may differ depending on your hair's natural characteristics. Seeking advice from a professional barber or stylist can aid in determining the most suitable strategy for your specific hair type.
How often should I get a touch-up or maintenance for a burst fade?
To maintain the sharpness of a burst fade, the frequency of touch-ups or maintenance will vary based on the rate of hair growth and personal preference. In general, it is recommended to visit a barber every 2-4 weeks for a fresh and clean look.
Can I achieve a burst fade at home, or should I visit a professional barber?
For beginners, achieving a well-executed burst fade hairstyle can be quite challenging. That's why it is often recommended to visit a professional barber or stylist who has experience with this particular style. They possess the required skills, tools, and techniques to create a precise and seamless burst fade that perfectly matches your desired look.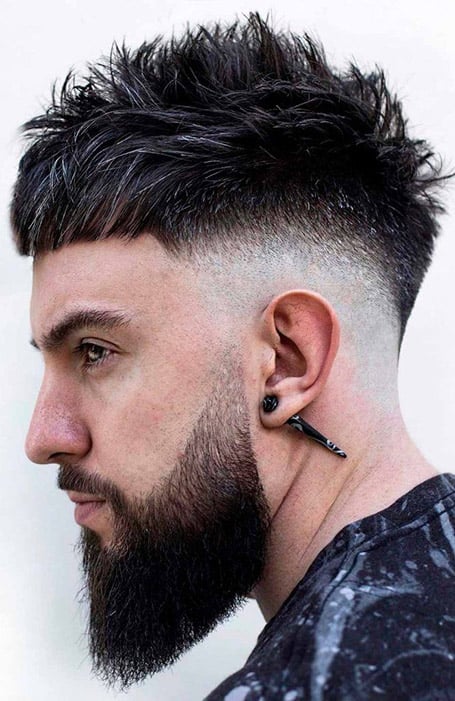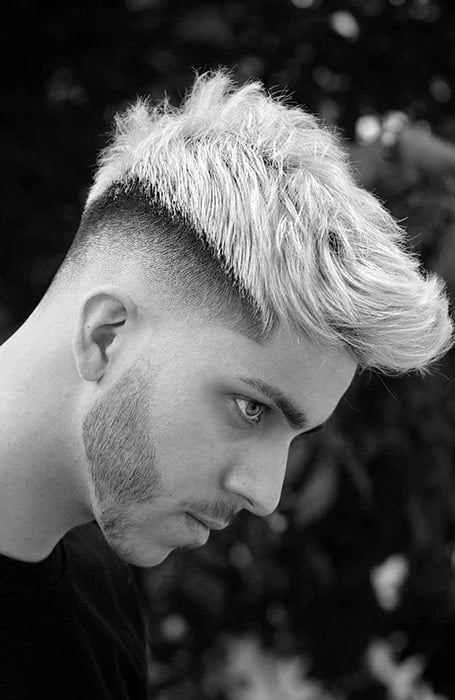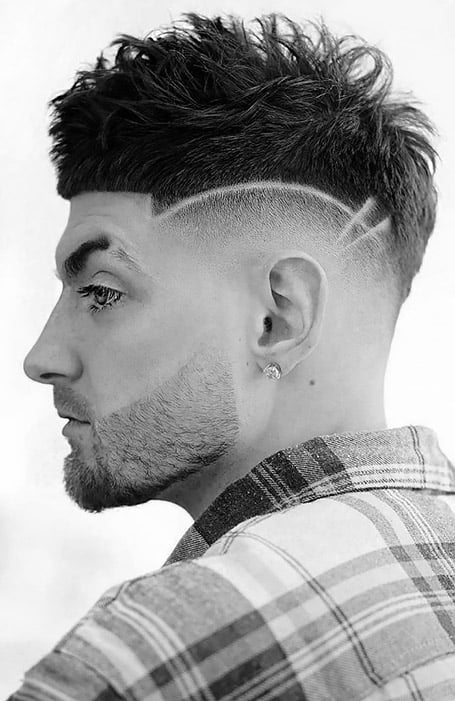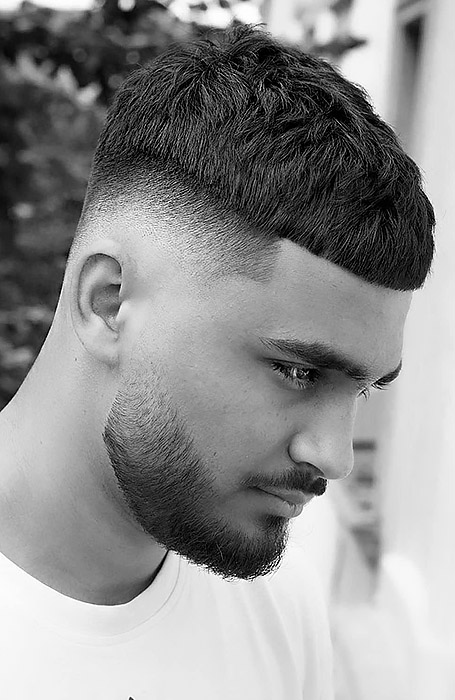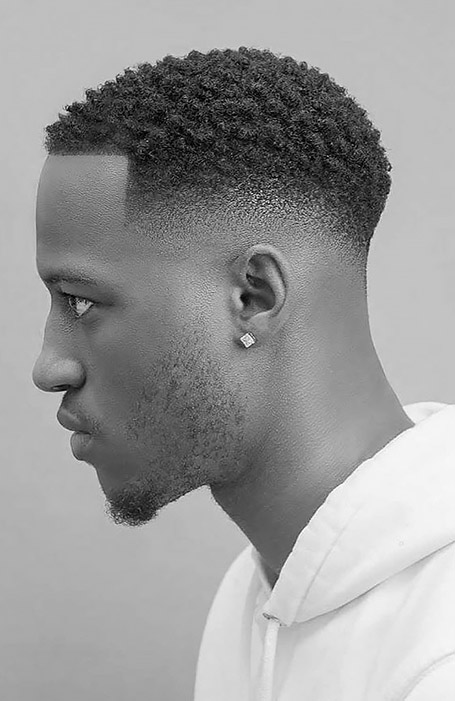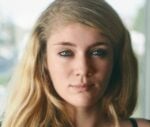 Cailyn Cox holds a degree in journalism and has been working with The Trend Spotter as a writer for over ten years. She has worked with some of the most prestigious women's and men's lifestyle publications. For her, writing is not just a job; it's a passion, which is why each article she writes is approached with such enthusiasm and dedication. She has extensive knowledge of hairstyles, tattoos, and beauty and has made a career out of creating informative articles that appeal to women and men of all ages.
SUBSCRIBE TO OUR NEWSLETTER
Subscribe to our mailing list and get interesting stuff and updates to your email inbox.