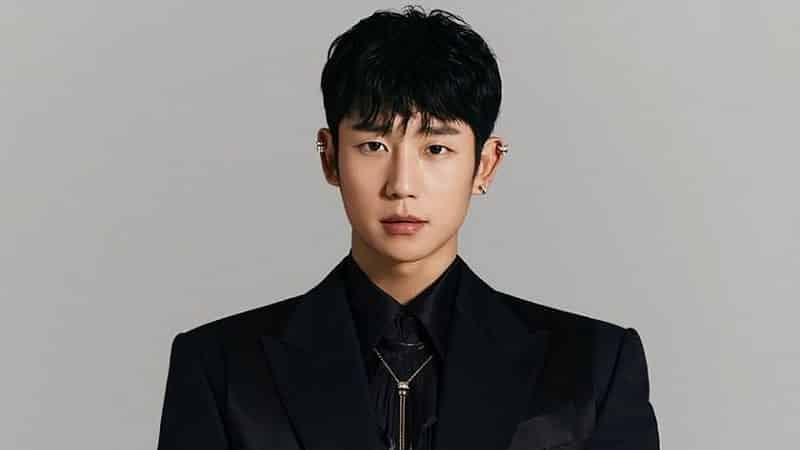 Many of the hottest style and beauty trends that have emerged in recent years have originated in South Korea and have been greatly influenced by KPop, including men's hairstyles. If you are looking for a fresh and modern way to update your hair, then be inspired by Korean haircuts for men. They have transformed classic looks like the buzz cut and bro flow or reinvented others entirely to give you something unique and edgy. A great example of this would be the Korean mullet, a much more wearable and effortlessly cool version of the original. These styles can be daring and youthful or create the perfect office-approved finish.
1. Two Block Haircut
The two-block haircut originated in South Korea and is loved because it is expressive and modern. The hair is separated into two distinct sections. The top appears longer and the underneath shorter to create a contrast in length and give you a trendy finish. The look can be easily adapted to different textures and lengths and is ideal for younger men because of its youthful appearance.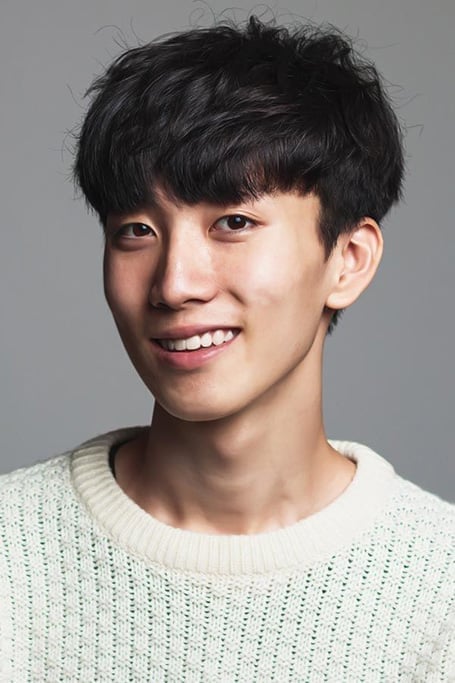 2. Taehyung's Haircut
Anyone who is a fan of BTS will know the massive impact that this boy band has had, not just in South Korea but globally. They are praised for their musical talents and hairstyles, which can be easily replicated, such as Taehyung's haircut. Kim Tae-Hyung, better known as V, rocks a mop hairstyle that is styled at medium length and deliberately unstructured. This gives him an effortlessly cool and carefree aesthetic that is sexy in a laidback way.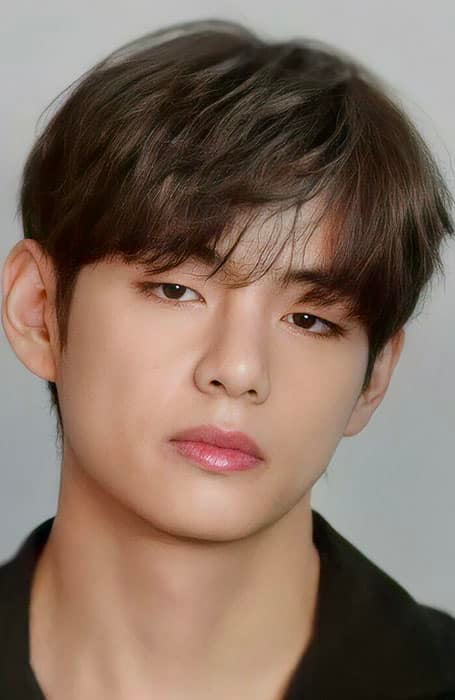 3. Korean Bleached Buzz Cut
The buzz cut is a classic short hairstyle for men defined by the length being relatively the same all around the head. It appeals to those who want a fuss-free and low-maintenance look and highlights your facial features. The best thing is that this look will work with all textures and most face shapes, and you can easily adapt it to reflect more of your personality. A good example is the Korean bleached buzz cut, which sees the hair dyed as a light and instantly noticeable hue.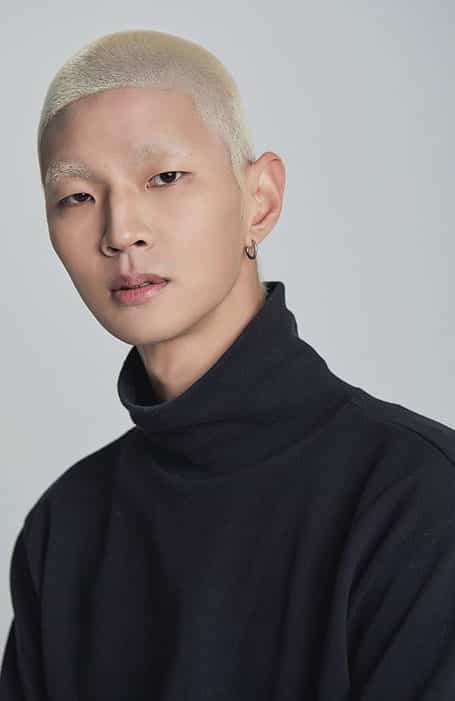 4. Korean Bro Flow
Do you have medium or long hair and look for a youthful and cool way to wear it? Look no further than the bro flow. To get the look, start by brushing your strands backward, away from the hairline, and leaving them to fall naturally. This creates softness and can complement sharp features. What makes the Korean version of this cut interesting is that you may wish to pair it with curtain bangs which are excellent for framing the face and enhancing your features.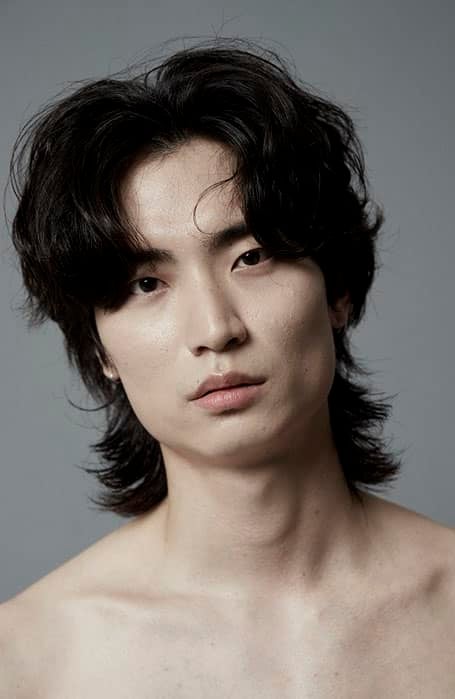 5. Korean Side Part with Fringe
Have you been looking for a way to update your hairstyle? You cannot go wrong with a fringe because this will frame the face, highlight the features, and elevate a simple cut, giving you a modern edge. But don't stop there; also consider a side part. Why? It is appealing because it is flattering on most face shapes and ideal for creating a soft, balanced finish.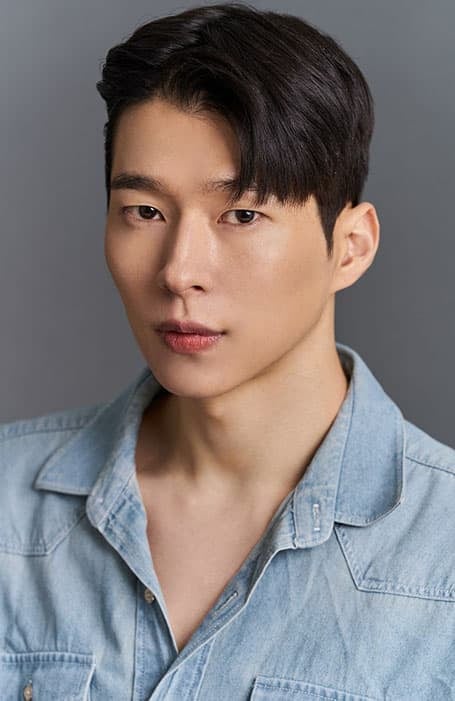 6. Korean Man Bun
The man bun has been a popular way men's hairstyle for several years and is favored because it is simple, easy to do, and challenges outdated gender norms. You do not need much length to be able to pull your strands up into a bun. This is a practical option for going about your daily errands while keeping your hair out of your face.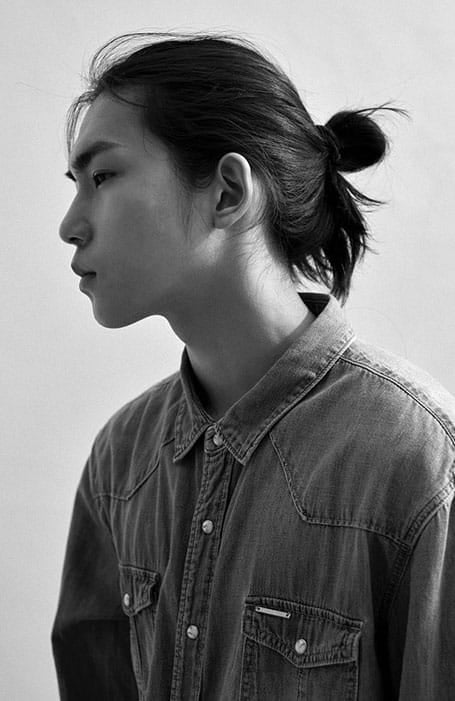 7. Korean Caesar Cut
The Caesar cut is a short hairstyle for men, with the defining feature being the horizontal fringe. This gives the look an edge and is a great way to show off your texture and bring attention to your eyes. While it is traditionally short bangs, you can experiment with the length for a more daring and expressive finish. Fringed styles can be incredibly flattering, hiding signs of aging and giving you a youthful appearance.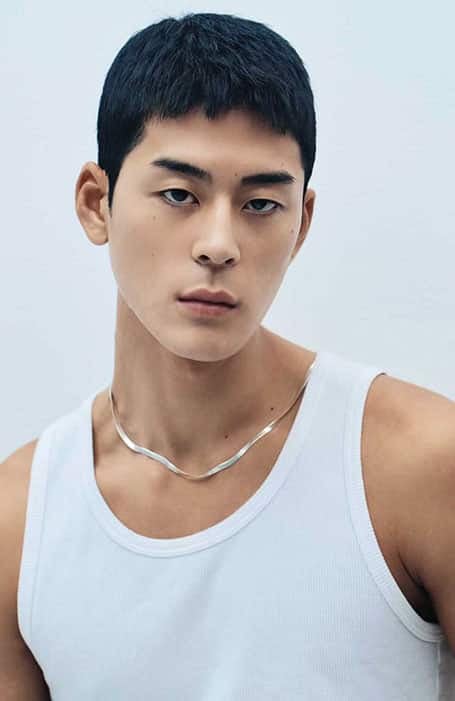 8. Korean Curtain Cut
What is not to love about the curtain cut? It is a look that has been hugely popular within the aesthetic-driven KPop scene and is favored by younger men because of its youthful appearance. The way it is cut, with the middle parting, will frame the face and make your eyes more noticeable. It is also surprisingly flattering on most face shapes. There is so much to like about this hairstyle, including that it will complement all textures, whether you have perfectly straight strands or voluminous curls.
9. Korean Ivy League
There is nothing special about the Ivy League, right? Wrong. This may be a classic haircut with short hair on the back and sides and longer length on top, but that does not mean it is not a look deserving of praise. The beauty lies in the simplicity, making it easy to style and care for, while also giving you a traditionally masculine finish.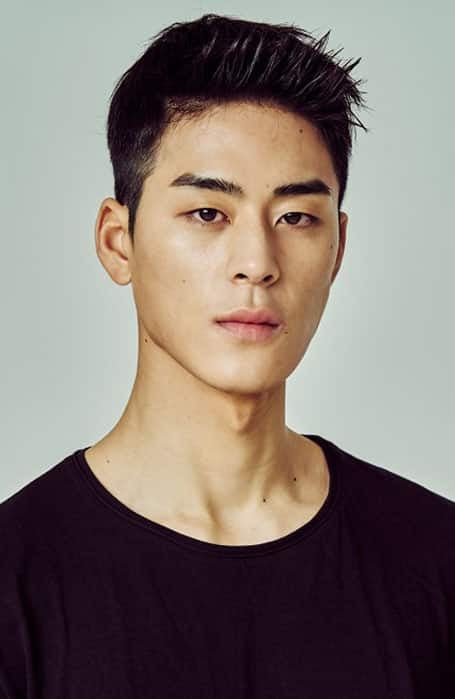 10. Korean French Crop
Basic hairstyles like the French crop can still be incredibly stylish and effortlessly cool. This cut is defined by the hair being relatively the same length all over and is a great option for someone who favors low-maintenance styles. Or for those who want to grow out their locks. The one way you can experiment with the finish is with the fringe, which can be as long or as short as you wish. Cut it with choppy layers for texture, or keep it straight and horizontal for maximum impact.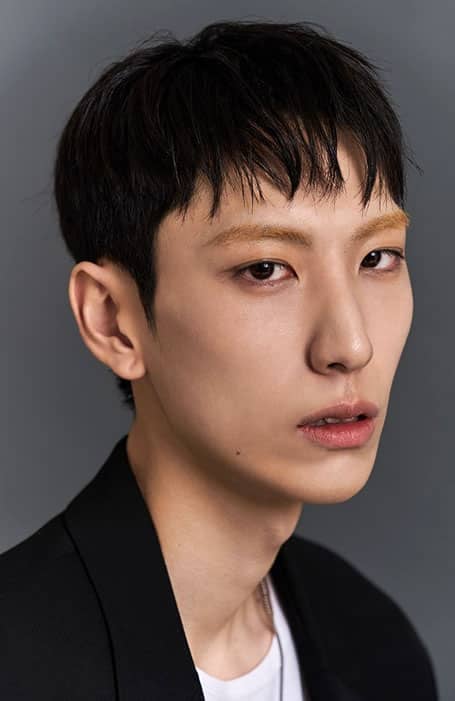 11. Korean Half Up Half Down
Not many styles are as effortlessly cool as the Korean half up half down hairstyle. As the name suggests, this is a look defined by being one part up and the other down, but how you choose to do this is open to interpretation. A great choice would be with a simple ponytail to pull some of the hair away from the face, leaving the rest loose to show off your texture. For an unstructured finish, try the messy approach.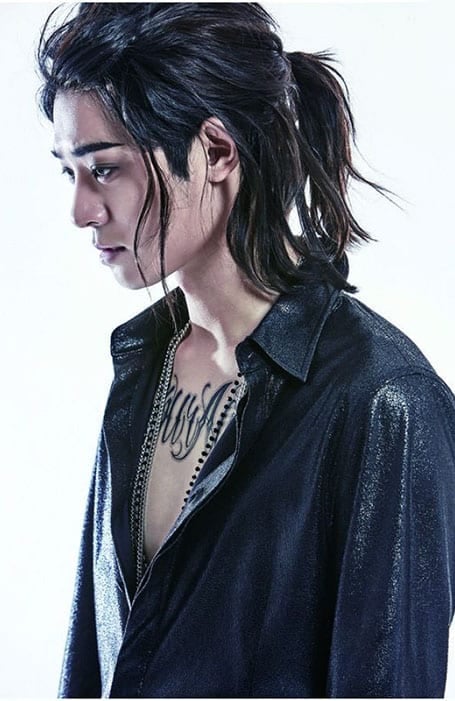 12. Korean Drop Fade
Faded hairstyles are a great way to personalize your look and can be playful and fun. They will also add structure to your haircut and provide a contrast between the length on top and the back and sides. There are several options to choose from, but the drop fade is one of the most appealing. Defined by its arc-shaped appearance, it drops low behind the ear, making it one of the more noticeable fades. The visible difference in length makes this an edgy choice, and while it does require more upkeep, the result is worth it!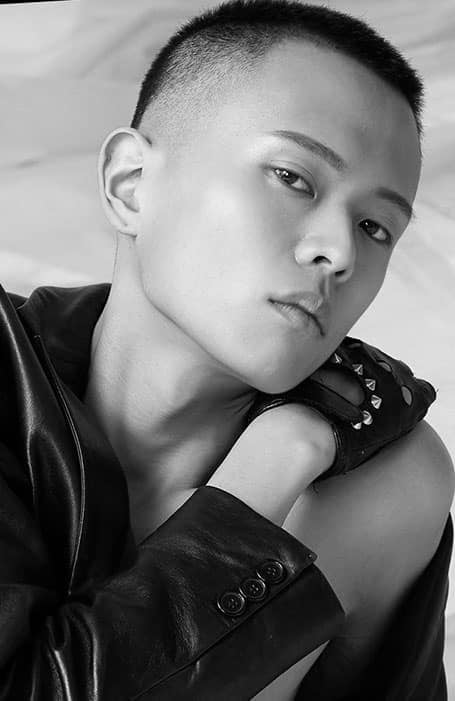 13. Korean Long Slick Back
The slick back is ideal for men who want a sleek, polished appearance. Wearing it longer will also let you experiment more with the style and create something unique. To achieve this look, you want to brush the strands backward, away from the hairline, and secure it with your favorite product. Keeping your hair out of your face makes it neat.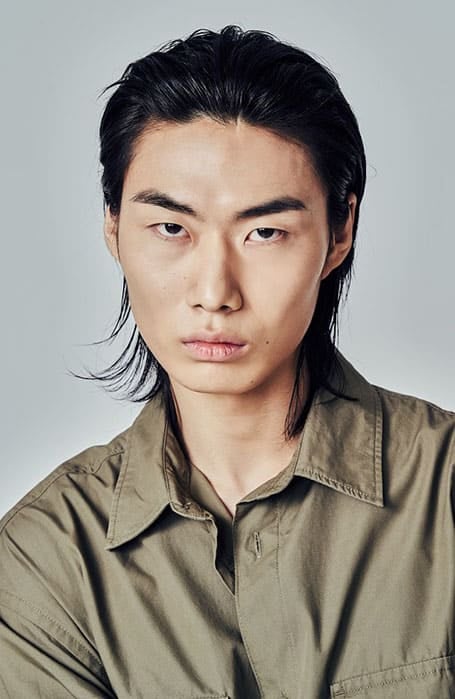 14. Korean Buzz Cut
If bleached hair is not your thing and you want something more classic, look no further than the Korean buzz cut. There is nothing particularly different about this style, nor is it bold or daring, which makes it appealing to men of all ages. To give it a modern update, you can opt for a fade. This will gradually shorten the sides and create a slight contrast with the strands on the top of the head. It will also create a more polished and structured finish. Ideal for masculine men or those who want a work-approved result.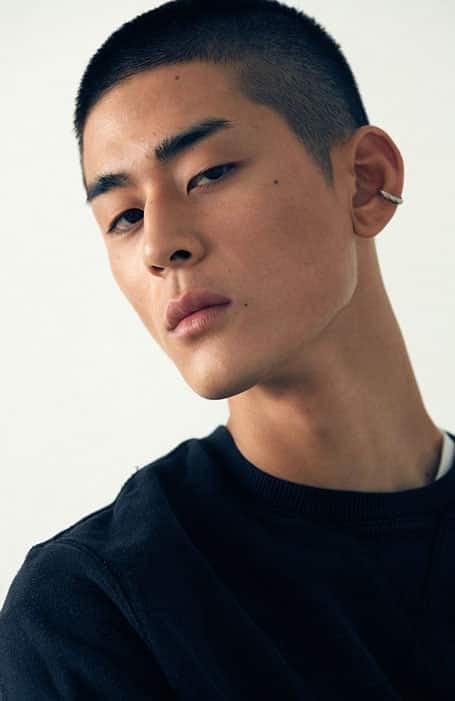 15. Korean Middle Part
Men with symmetrical features are drawn to the middle part because it can enhance their best qualities. How you style it is up to you, but most like to keep the length a bit longer so that the hair can be easily tucked behind the ears and away from the face. Alternatively, you can leave it loose, to fall softly against and create a carefree, unstructured, and undeniably sexy appearance.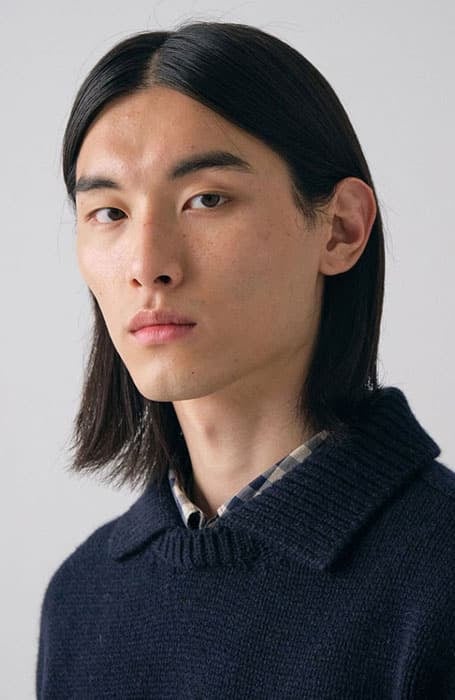 16. Korean Permed Mullet
There is something undeniably rebellious and daring about the Korean mullet, but it is a cut that is surprisingly flattering on most men. Is it styled to have shorter hair on the top and sides and more length in the back, creating a brilliant contrast. It will also work well with all textures and gives you versatility with styling, including trying a Korean perm for maximum impact and volume.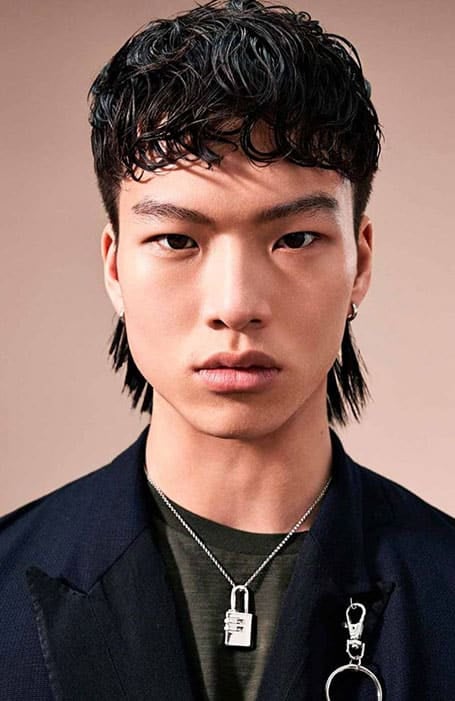 17. Korean Short Messy Hair
Carefree and effortless, there is a reason messy hair remains one of the top ways to style your haircut. There is something incredibly alluring about the unstructured finish. It can also appear youthful and is an excellent way to give volume and texture to your strands. It will work on all lengths, including short, and can soften the features.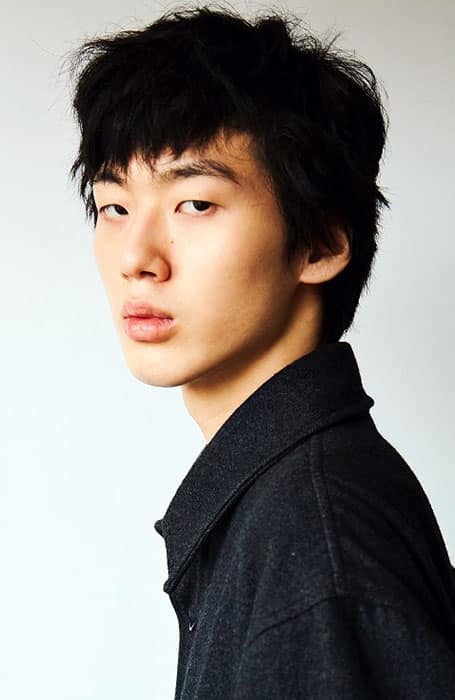 18. Korean Short Textured Hair
Transform your hair and create more volume with a textured finish. This means that your strands will not be sitting flat on your head but instead have movement and fullness, making it an appealing style for those who want to show off their haircut. You can achieve this finish with the right products and even heat-styling tools to give you that laid-back aesthetic.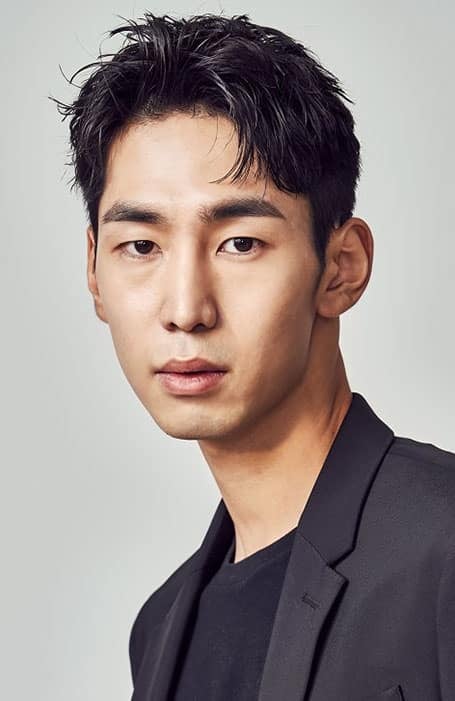 19. Korean Butch Cut
Straight-forward, low-maintenance, and masculine are three ways to describe the Korean butch cut. The hairstyle is simple, but that is the appeal as it is cut to be even on the back, sides, and the top of the head. This makes it incredibly easy to style. It will also grow out nicely for those who want to change their appearance. The simplicity of the look will also let the focus be on your strong jawline and cheekbones.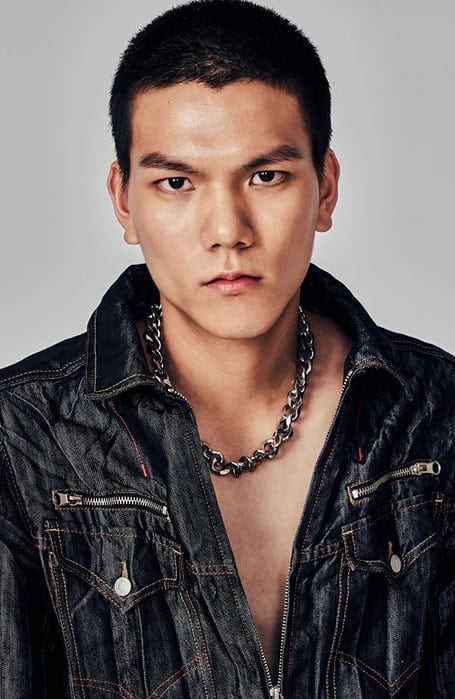 20. Korean Side Part
The side part is a parting that is styled to the side. This can be incorporated into a range of hairstyles that differ in length and the appeal is how it can draw attention to your features, giving you a masculine and flattering finish. In addition, the right look can create volume and fullness in your hair, which makes this an option that will tick all the boxes.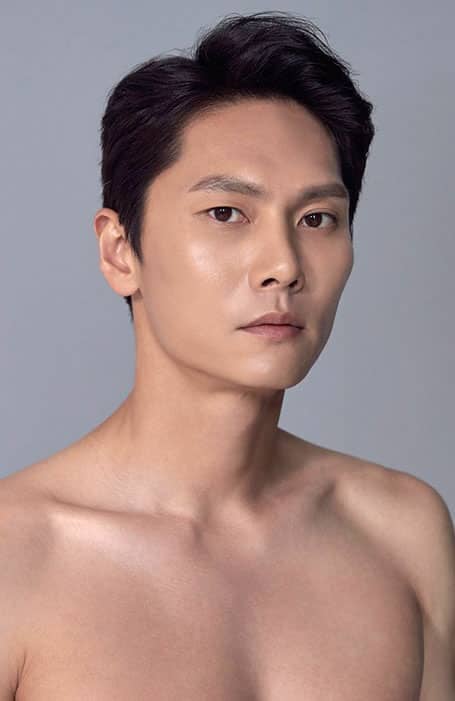 21. Korean Side Swept Fringe
The right bangs can update your hairstyle and complement your face shape and features in so many ways. There are multiple looks to choose from, making finding the perfect option challenging. But have no fear; the Korean side-swept fringe will transform your haircut as it sweeps across the face, creating balance and adding texture.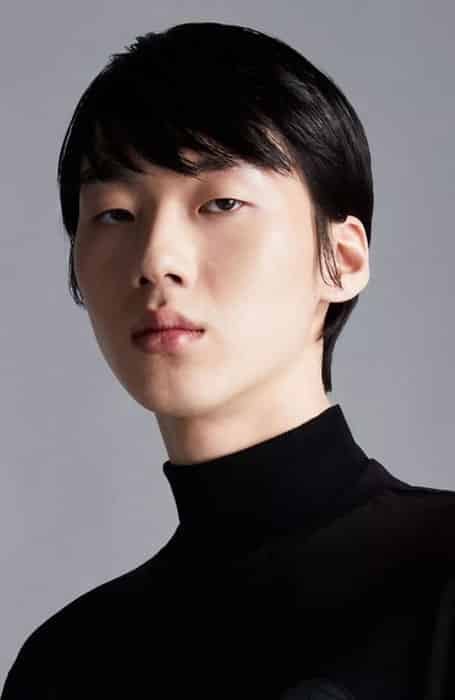 22. Korean Slick Back
The Korean slick back is ideal for giving yourself a trendy yet masculine appearance. It is simple and easy to achieve, with the hair brushed backward at the hairline and secured with a styling product like gel or pomade. This is an excellent option for keeping the hair away from your face and creating a polished finish. Don't believe us? Let this photo be all the inspiration you need for your next trip to the barber.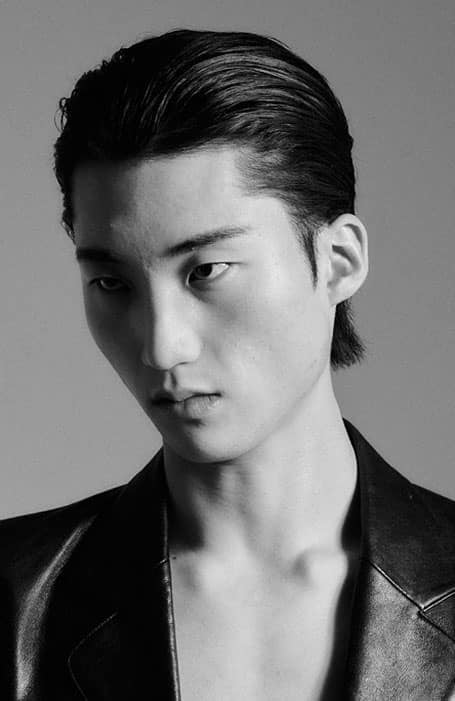 23. Korean Straight Fringe
A straight fringe is a great option for those with this natural texture. Or you can achieve the sleek effect with heat styling. The appeal of this look is that it can make your cut more visible, for example, it will highlight the bluntness. Opt for shorter bangs to make them more manageable and less fuss. Alternatively, you can choose an eye-grazing option for a youthful and adventurous finish.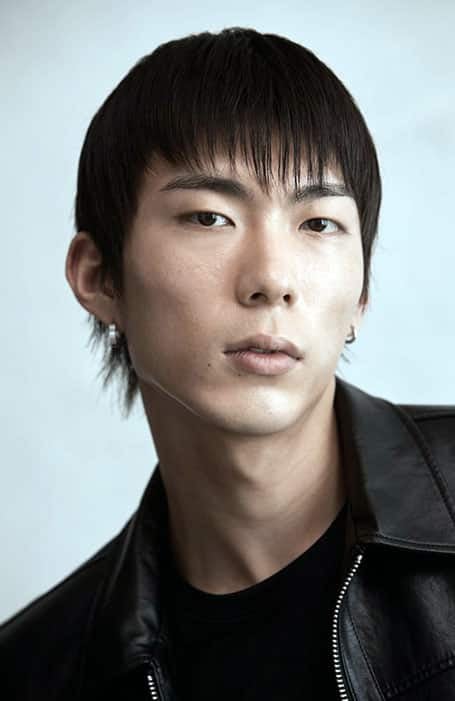 24. Korean Straight Hair Mullet
The Korean mullet is every bit as cool as you would expect. It is a hairstyle that benefits from texture and volume but is also edgy and rebellious, with the strands longer on the top than the traditional cut and often styled to be shaggy for added texture. Or you can wear it with straight hair for a more defined finish. This style will work with all textures and is exceptionally flattering on most face shapes.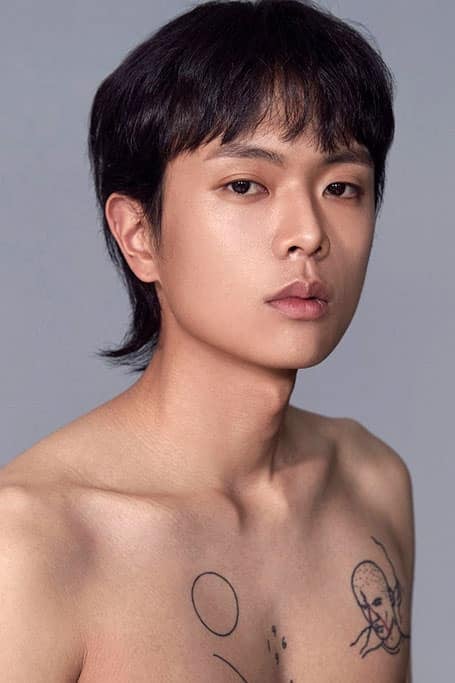 25. Shaggy Korean Mullet
The shaggy mullet is created with layers to give fullness to the top of the head, with the strands at the ends appearing thinner and finer. This is an excellent way to style the Korean mullet. It will give you a hairstyle with graduated layers around the face, ideal for framing it and softening the features. You can take the look one step further by experimenting with a bold shade of color, adding to the playfulness of your appearance.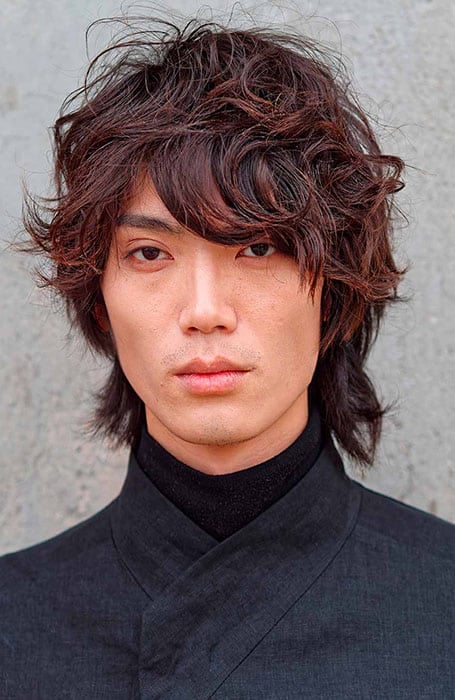 Korean Haircuts FAQs
What is the Korean hairstyle called?
There are many Korean hairstyles including the two-block and curtain cut. There are also versions of classic men's cuts that have been adapted to feel more modern and fresh, these include the mullet or the buzz cut. The way the hair is styled can also make your cut feel updated.
What is Taehyung's haircut called?
BTS boyband superstar Taehyung, or, as he is better known professionally as V, has become a style inspiration to men all over the world. He has incredibly cool hairstyles, with one of his most favored being the mop haircut. It creates a carefree and youthful appearance and is styled with a fringe. This haircut works best with natural textured hair that is medium to long.
Why do Korean guys have bangs?
Korean men understand the impact that bangs can have, working to frame the face, highlight the features, and create a fun or youthful finish. Bangs are also an excellent way to adapt your look to make it feel more personal and expressive.
How do you get Korean messy hair?
Messy hair is a big trend in men's hairstyles and is defined by the deliberately unstructured finish that creates a carefree aesthetic. This is an incredibly textured finish that can soften sharp features. To achieve the texture, you want to use the right product, this could include a texturizing spray, putties, mousse, or hair wax. It is also best to leave length on top of the head to make it easier to style.
SUBSCRIBE TO OUR NEWSLETTER
Subscribe to our mailing list and get interesting stuff and updates to your email inbox.