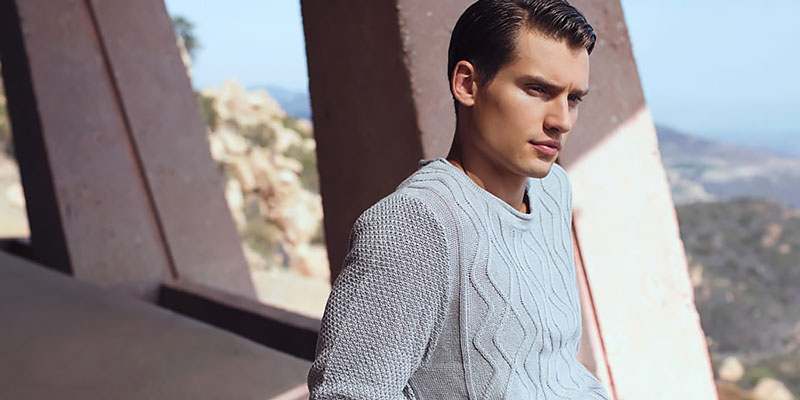 Thrived by its traditionalist origins, the slicked back hairstyle has emerged as a contemporary favourite, able to be interpreted for different hair types, lengths and occasions. The wide range of ways this style can be harnessed can be overwhelming, which is why we have sourced eight of the most popular slicked back hairstyles to rock for any occasion.
RELATED: How to Get the Perfect Men's Slicked Back Hairstyle
1. The Classic Slick Back
For a simple, timeless take on the slicked back trend opt for a classic styling. For this look, use a wet look gel or pomade for decent hold with a glossy touch. Comb hair back in a repetitive and thorough manner. Be mindful of products that are too rigid which will make the hair look flat. Opt for a product which will give your locks a thicker appearance despite the pulled back elements.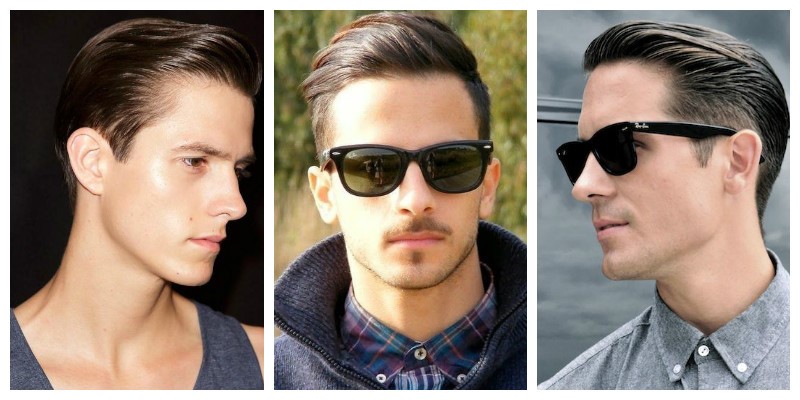 2. Slick Back Curls
For gentlemen with natural curls or waves, harness this hair trend with slicked back styling specifically for your natural hair type. Utilise a flexible hold product, like a lighter mousse which will provide a bit more flexibility when it comes to adapting to your curls. Opt for a messier look, which will add dimension to your natural volume created by your curls.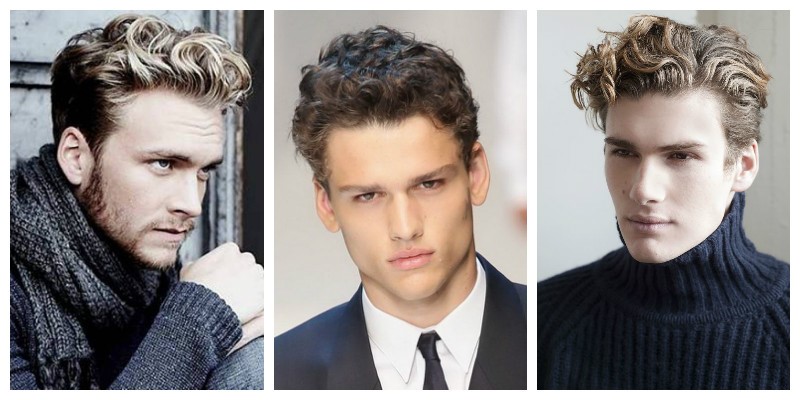 3. Slick Back With Long Hair
For those of us with longer locks, this hair trend can be harnessed in many ways. For a simple take on this trend, pull your hair behind the ears with a scant spray of flexible hairspray. For greater impact, opt for a firmer mousse for a bolder aesthetic. Either way, ensure hair is not too perfect, keep things slightly dishevelled for added dimension to looks.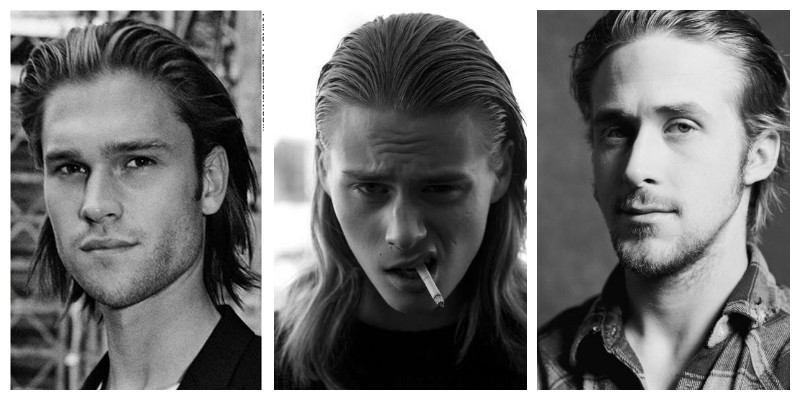 4. Slick Back With Facial Hair
A traditional way to interpret slicked back hairstyles is to complement this hair trend with facial hair. Opt for a light beard or strategic scruff to amplify the look of a slicked back hairstyle. Be mindful of your face shape and the proportions of your features when trying out this trend. Facial hair will add a dimensional element to your slicked back look, preserving a complementary look.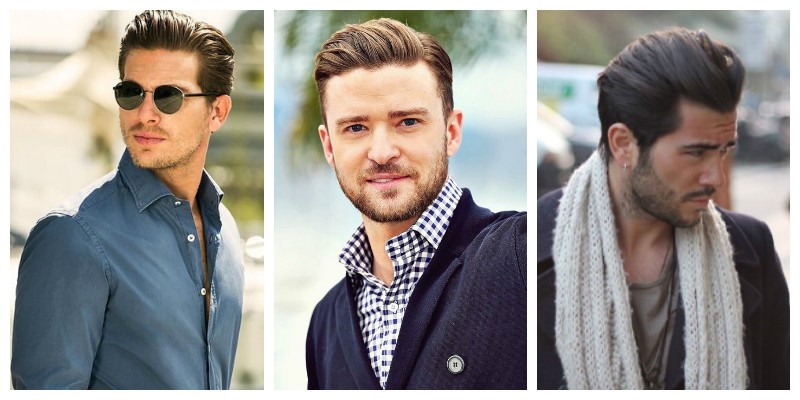 5. Slick Back With Volume
The blow-dried slick back requires a good quality volumising hair product such as a pomade or a mousse which will add depth to the hair, giving it a distinctly different alteration of the trend rather than the typical shiny, wet look. This version of the popular hair trend hinges greatly on volume, so ensure your nominated product boosts the appearance of thicker hair without the frizz.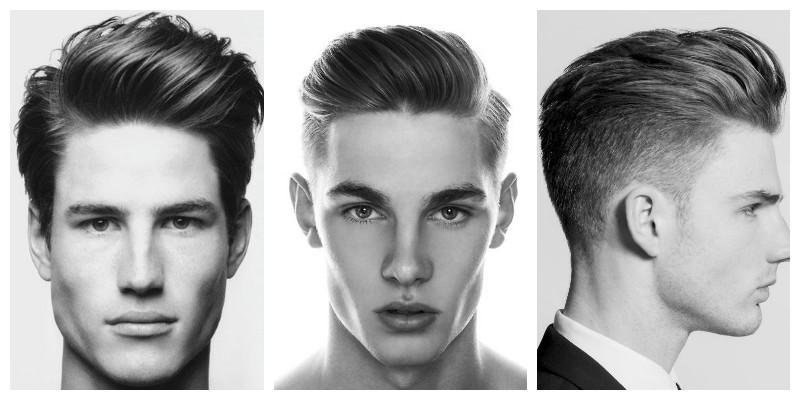 6. The Side Part Slick Back
No doubt pivotal in the reemergence of the side part slick back are fifties fictional style muses, like Don Draper. Appropriate a Mad Men-esque look with a definitive part with a silkier product, affording a greater sleekness to your slick back. Additionally, ensure you have determined which side your hair parts more flatteringly for appropriate styling.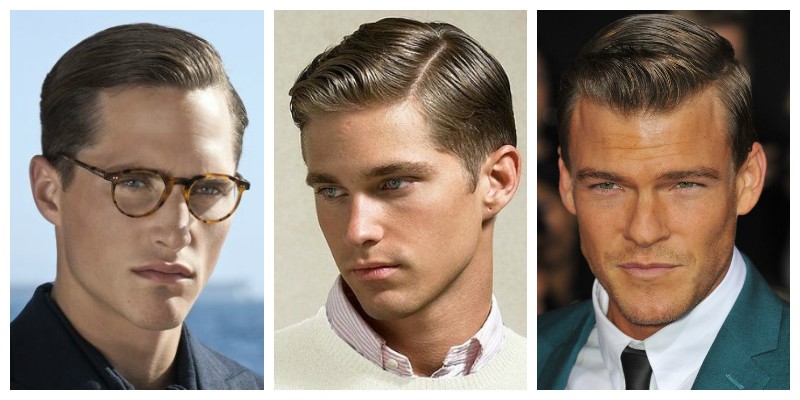 7. The Pompadour Slick Back
While undoubtedly one of the more popular hair trends of this generation, take the pompadour to the next level with slicked back proportions of the heavier tops of your hair. For a less obvious slick back, utilise the help of different products to experiment your desired look. Finish with a flexible hold hairspray.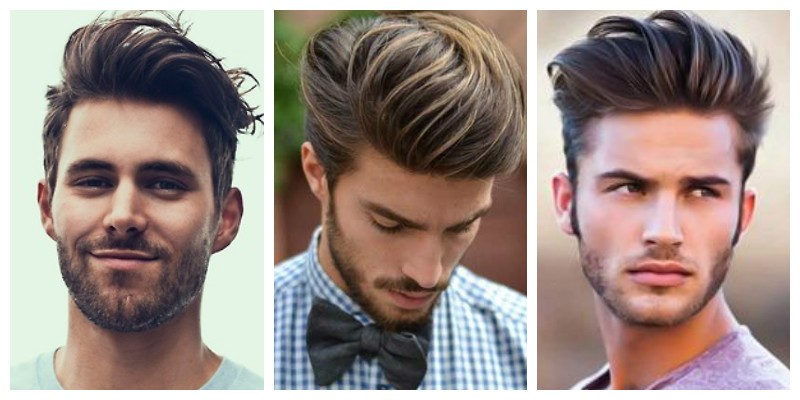 8. The Man Bun Slick Back
Much like all trends, when done right, the man bun works incredibly well. When done wrong, this trend can register as unflattering and misappropriated. Consider a beard or facial hair when trying out this version of the slicked backed hairstyle and contemplate your features when determining whether a man bun would look flattering on you. Tighter man buns flatter those with defined bone structures, while those with rounder, smaller faces should opt for a messier man bun to elongate their faces.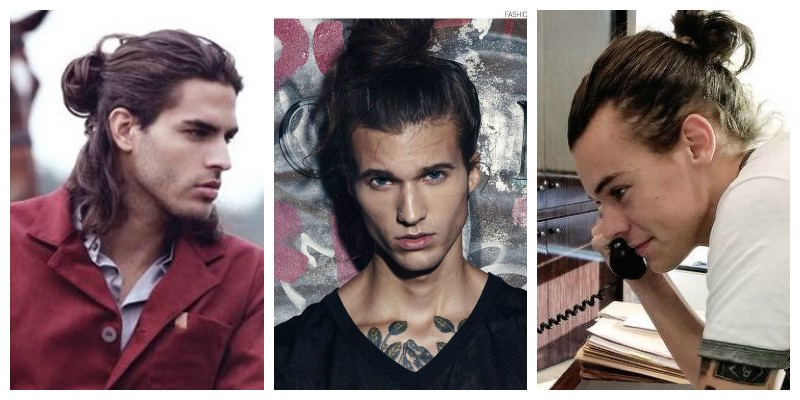 SUBSCRIBE TO OUR NEWSLETTER
Subscribe to our mailing list and get interesting stuff and updates to your email inbox.