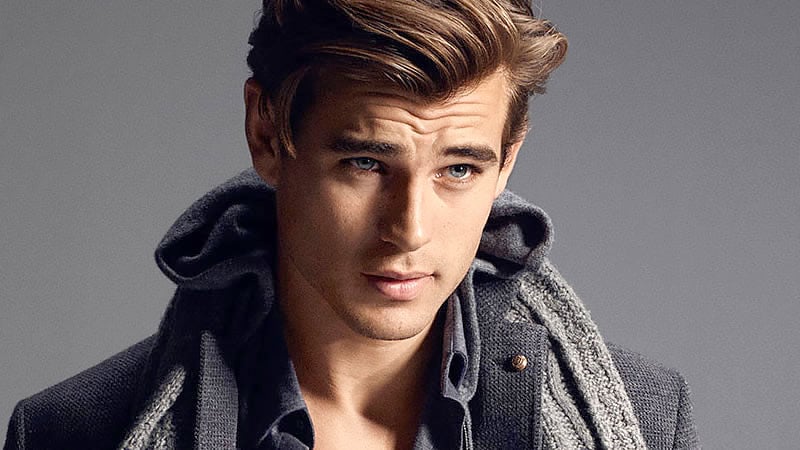 The comb over has long been known as a favourite hairstyle amongst brokers and salesman. But since the likes of Hamm, Timberlake and Clooney began wearing it, the comb over has been revived and reinvented for a modern aesthetic. It's a versatile and contemporary hairstyle that frames almost any face. From a neat slick back to a curly brush-over, we've put together ten modern takes on the classic comb over to inspire your new look.
What is a Comb Over?
The comb over consists of longer hair on top either parted to the side or slicked back. Often worn with buzzed sides, and involving varying length on top, the comb over is flexible enough to be worn with a tie or a t-shirt. So grab your comb, a bit of product, find your part and a new, combed over 'do.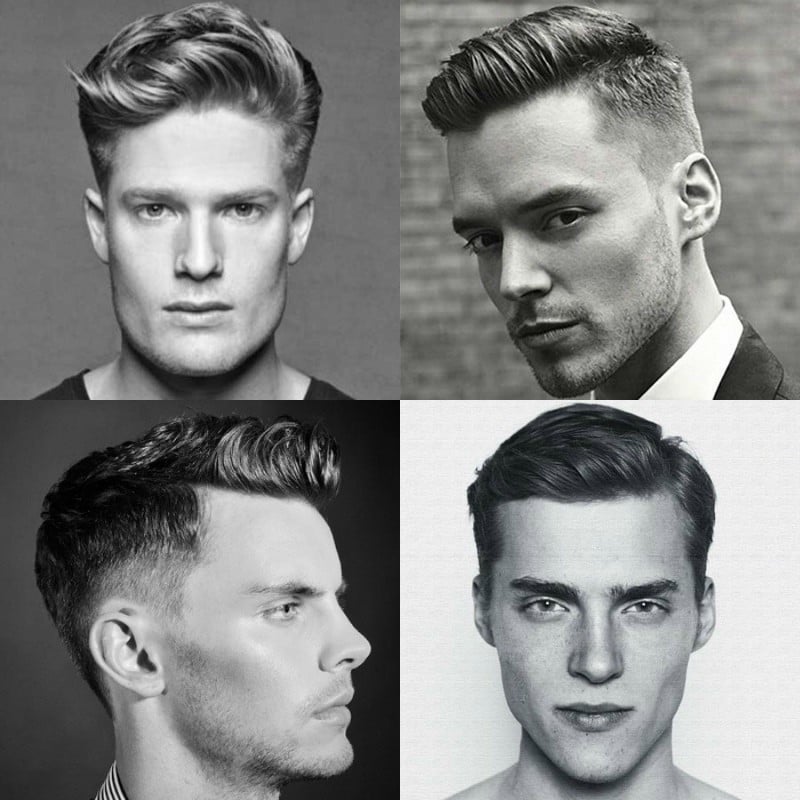 1. The Low Fade Comb Over
The comb over may be a classic look, but by adding a fade into the mix, you can take the cut into contemporary territory. A low fade grants you a more conservative, traditional option. By beginning the taper at or below the ears, you allow for a more subtle transition into the length on top. It's a natural look for a bearded gentleman or someone looking for a style that is at once on-trend and timeless.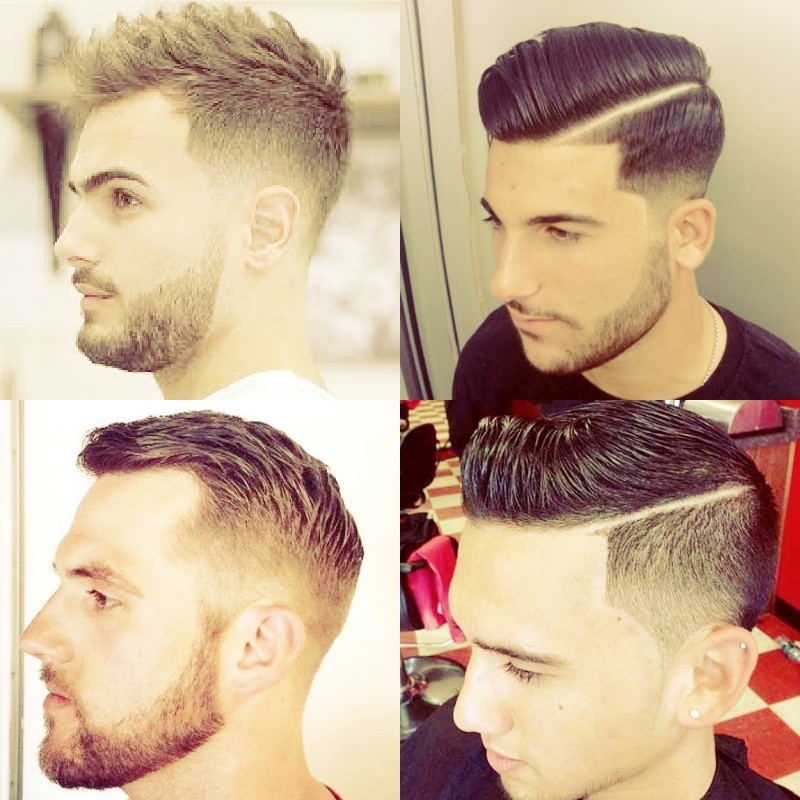 2. The Medium Fade Comb Over
Beginning the fade higher than the more conservative low fade, but still allowing room to taper into length. The medium fade comb over says "I'm a risk-taker, but I'll still get my tax return done in time". The buzzed hair begins its fade above the ears resulting in a style that, though bold, works with your length on top. The medium fade suits well-styled, straight hair.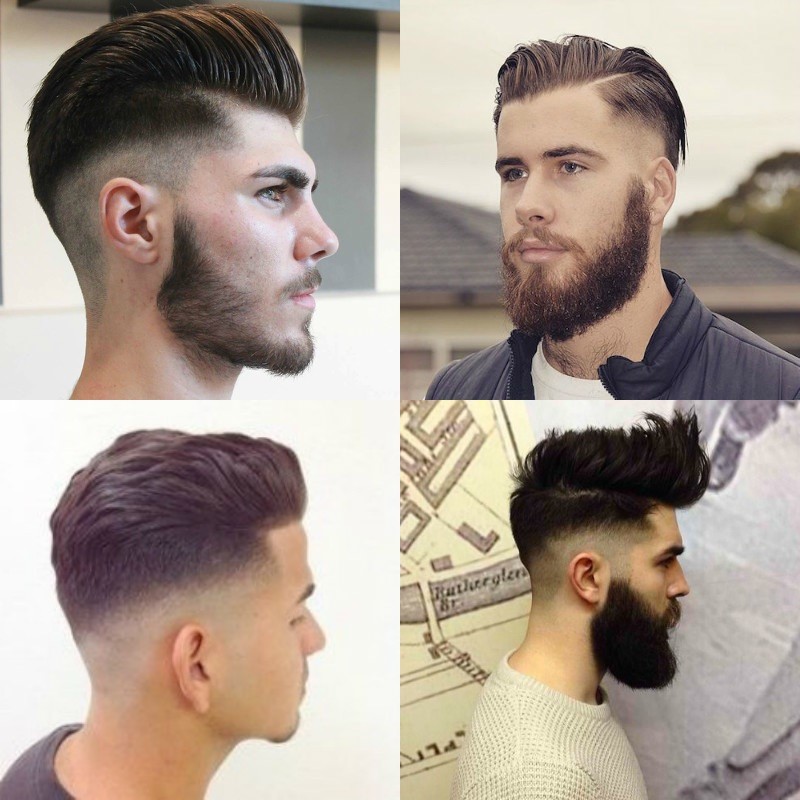 3. The High Fade Comb Over
Typically for the more free-spirited comb over-wearer, a high fade draws attention to and celebrates the shift in length. With less room for tapering, the high fade transitions quickly from short sides to the longer top. The cut draws eyes to your brow line while sending a message that you don't mind taking risks. The high fade is a sure bet for those with shorter hair, although some can rock it with longer locks.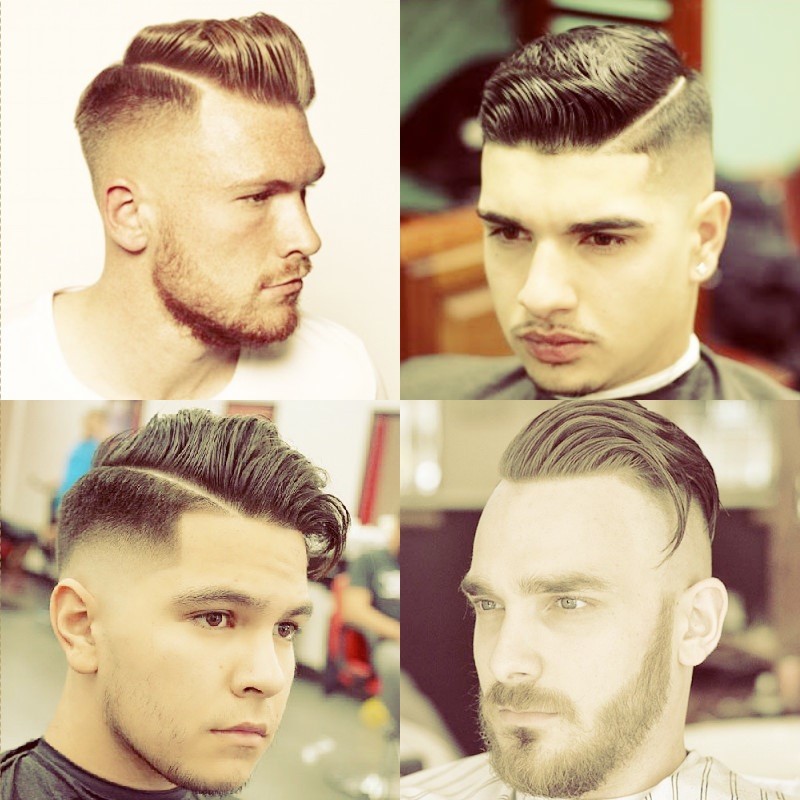 4. The Short Comb Over
Born to be worn with a suit, the short comb over is a take on this style. For those with hard to manage hair or those who simply want to portray a more polished aesthetic. The short comb over is a safe option that looks good on most heads. The cut works best without facial hair at an awards ceremony.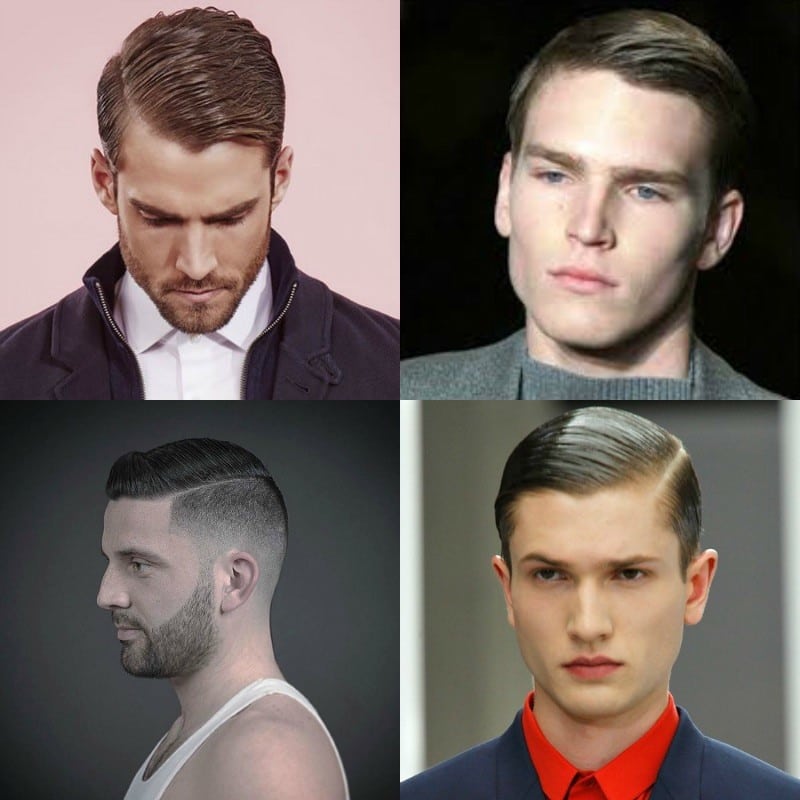 5. The Long Comb Over
For those men who want to keep both the length on the sides and top, the long comb over is for you. Forget about buzzing the sides; this cut is all about maintaining length while styling your hair into a loose comb over. You can blow dry it to add some volume on top, or control it with some strong hold pomade. The longer hair allows versatility and means that you're not married to a comb over.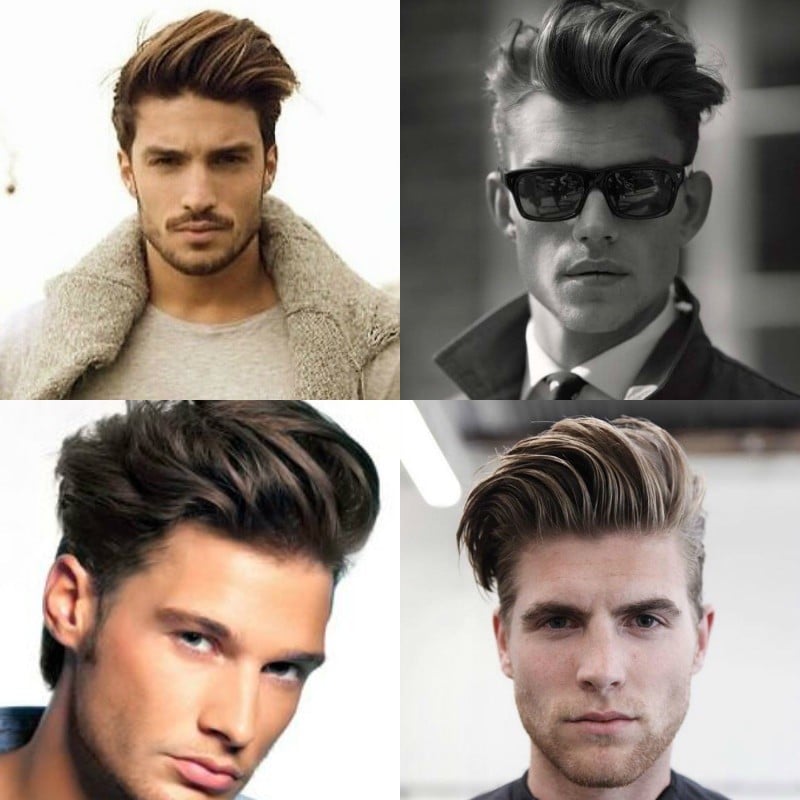 6. The Skin Fade Comb Over
If a high fade is for the free spirits, a skin fade comb over is for the rebels out there. The skin fade tapers from the length on top down to your bald skin, yep, hence the name. It's a super neat and bold style that cites military cuts for its inspiration. Incorporate some length and keep the top tidy for the best results.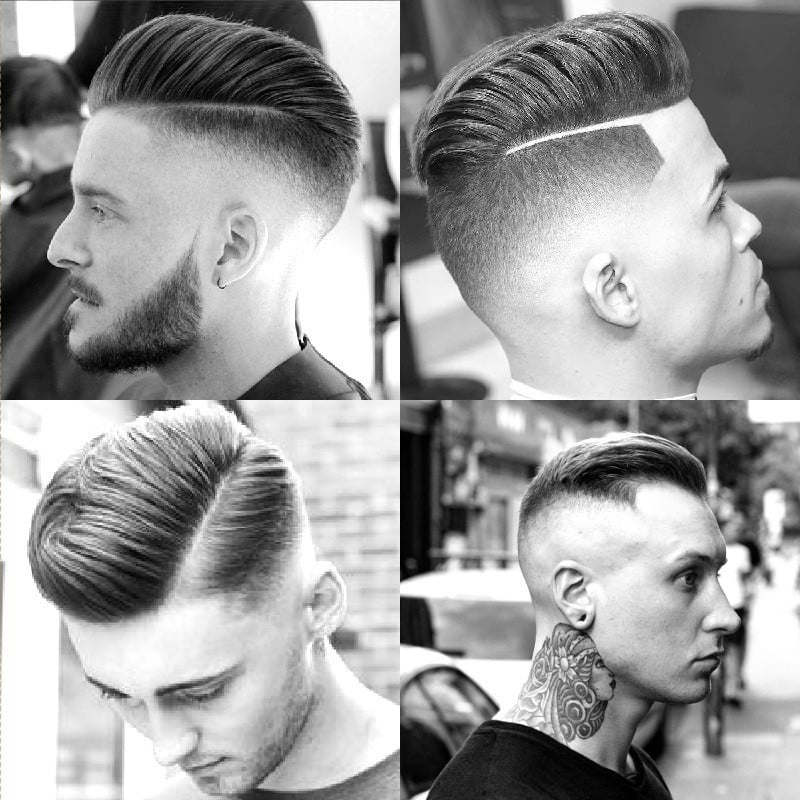 7. The Modern Comb Over
The modern comb over takes the part line from just a piece of the style and places it front row centre. This modern interpretation of the comb over sees a hard feature line accentuating where your hair parts. The feature adding a sense of asymmetry while drawing the eyes along your hairline to see what else is going on up there.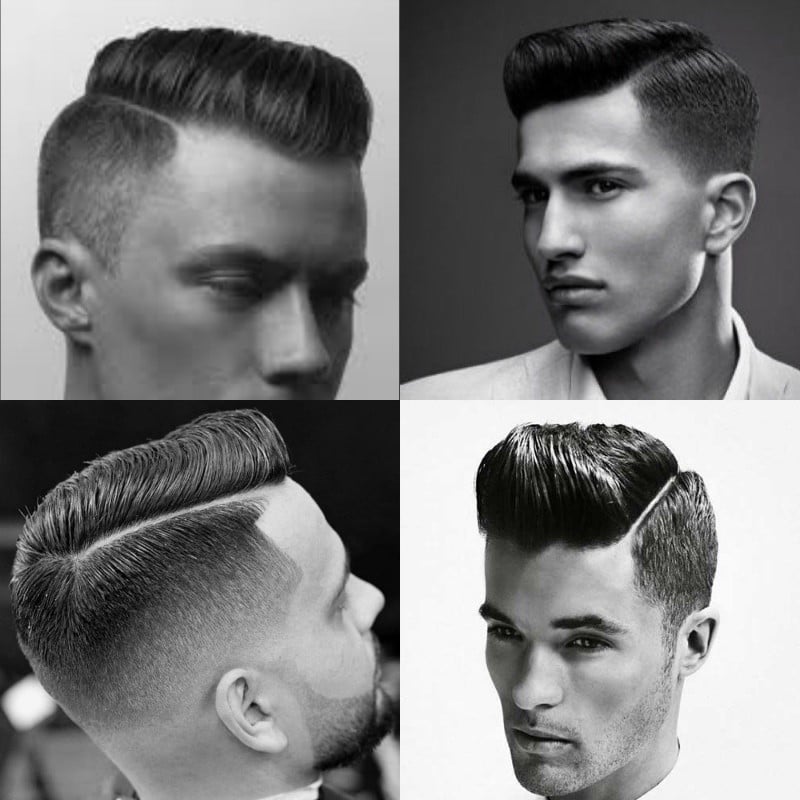 8. The Comb Over Pompadour
Wanting to bring some volume into an otherwise fairly flat equation? The pompadour is an interesting way to add another level to your comb over. The possibilities for working with a modern pompadour are only bound by your natural hair type and your imagination. Use a little loose-hold pomade and blow-dry in plenty of volume for a bigger, sweeping look. Or opt for a stronger holding pomade for a neater pompadour.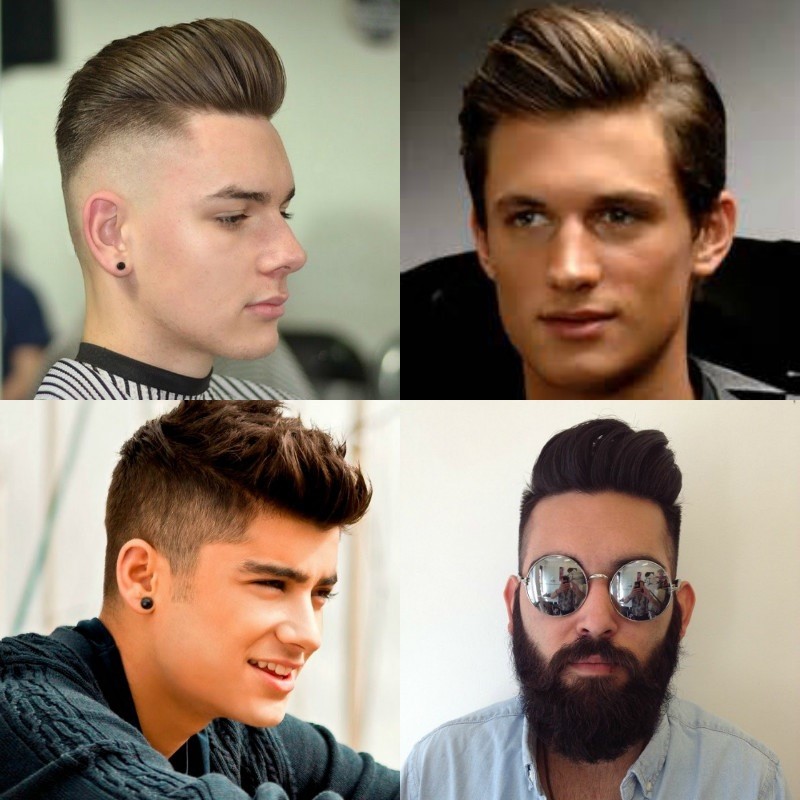 9. The Curly Comb Over
Curly-haired brethren needn't feel that they have to miss out on all the combing over fun. Curly hair lends itself surprisingly well to the comb over style. Sweeping long curls over buzzed sides celebrates the gift that is curly hair. Use your naturally unruly locks to your advantage by making them the centre of attention. After all, do they not say 'curls get the girls'?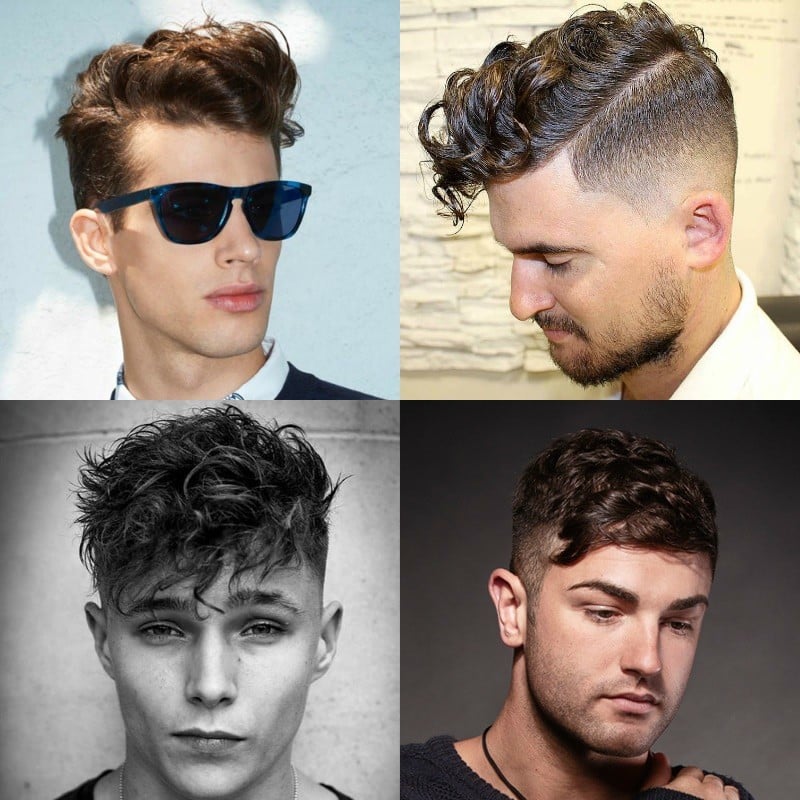 10. The Slick Back Comb Over
Another style popularised in decades past and enjoying something of a renaissance. The slick back comb over can incorporate a subtle, shorter length with graduated sides. For a statement style, let there be length up top with a high fade on the sides. For amazing results, pair with a beard or tattoos.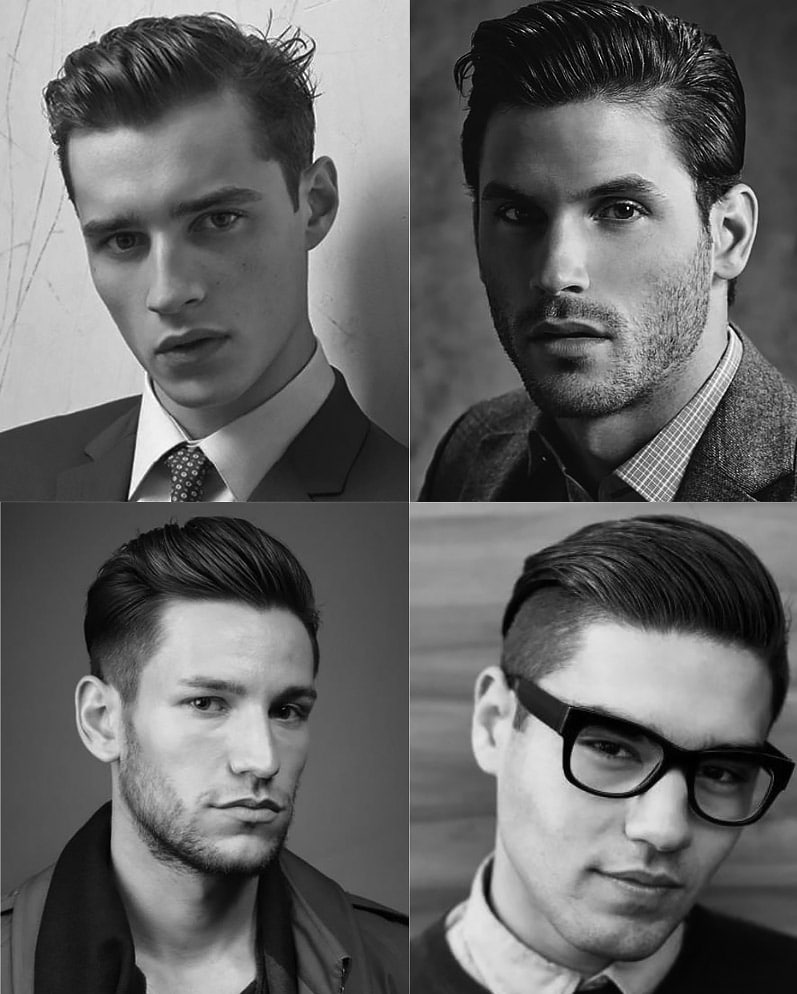 Comb Over Gallery