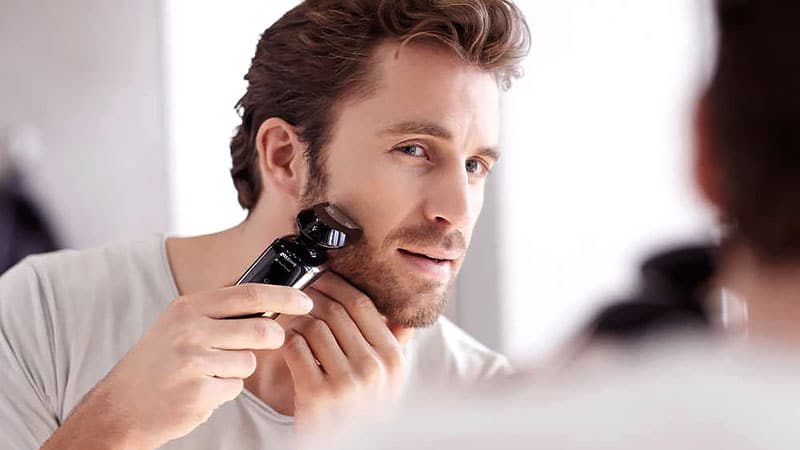 While there are countless ways that technology has improved our everyday lives, the electric shaver stands out for male grooming. Today, more and more gents are choosing an electric shaver over a manual razor for its convenience and ease. Although manual razors do still provide the closest shave, electric shavers have advanced to a very close second. On top of that, the time-saving and skin-friendly natures of these devices make them a worthy choice for the modern man. Here are the best electric shavers for men to try today.
RELATED: 10 Best Razors for Men Who Like a Close Shave

1. Philips Norelco Electric Shaver 9300
The Philips Norelco 9300 is Philips' most advanced shaver yet. Not only does this innovative device feature AquaTec technology for a comfortable, dry shave and refreshing wet shave, but it also boasts 8-directional heads that cut up to 20% more hair. This rotary shaver also features blades that are adept are providing a close shave as well as a SmartClean System, which allows for easy maintenance by cleaning, lubricating, drying, and charging the device. On top of that, this sleek gadget offers different speed settings that can be adjusted for different skin types and shaving needs.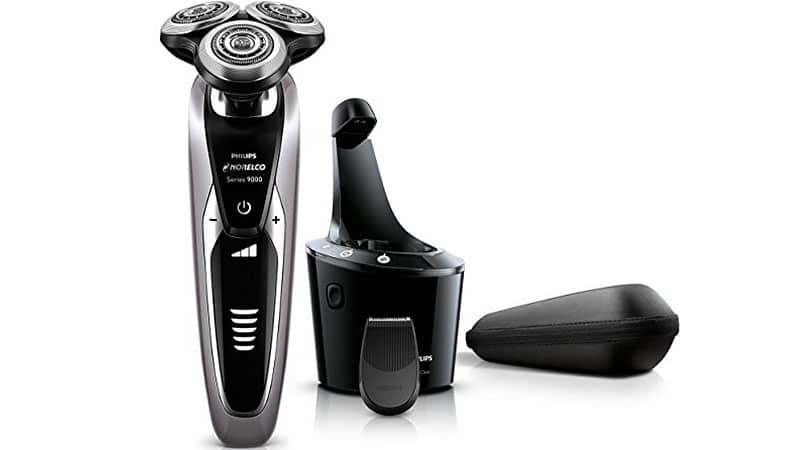 2. Braun Series 9 9290CC Electric Shaver
Coming from the world's number 1 foil shaver brand, Braun's Series 9 9290CC is a wet and dry electric foil shaver. Touted as the world's most efficient and comfortable electric shaver, the Series 9 features SyncroSonic technology that reads and adapts to your beard 160 times per second to provide more power where needed. The shaver's functional design also catches more hair in one stroke, meaning that shaving is quicker and less irritating to your skin.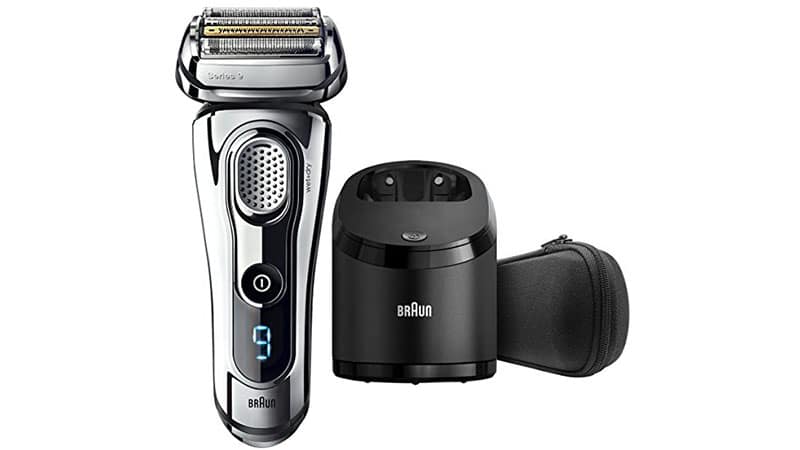 3. Panasonic ES-LV95-S Arc5 Electric Razor
The Panasonic ES-LV95-S Arc5 boasts a five-blade shaving system with precision-honed, 30-degree blades for an incredibly close shave. 14,000 cuts per minute create 70,000 cross-cutting actions per minute across the five blades for this fast and efficient grooming gadget. Whether you use it wet or dry, the pivoting head of this shaver will glide smoothly around contours while the foils conform to the shape of your face and neck. Sensors for automatic power adjustments, a cleaning and charging system, a pop-up trimmer, and a 10-stage LCD are all also included in this very useful shaver.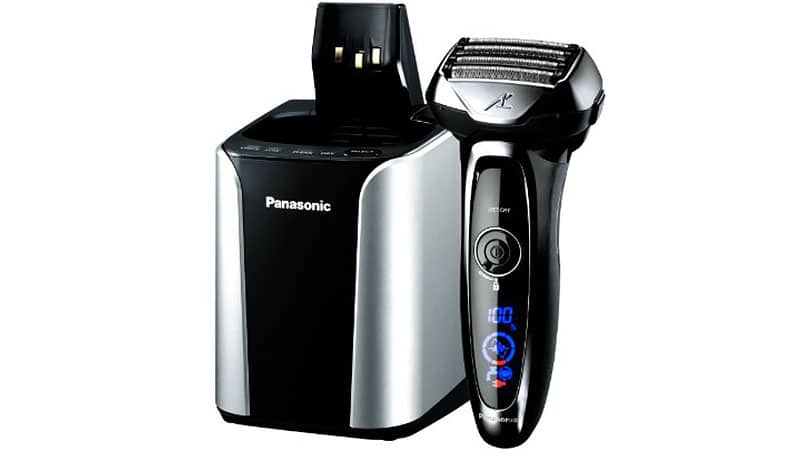 4. Philips Norelco Electric Shaver 8900
The Philips Norelco 8900 features shaver heads that move in 8 directions to cut up to 20% more hair, and Contour Detect Technology to cut up to 30% closer. Also utilizing aquatic technology, this rotating shaver provides both a comfortable, dry shave and an invigorating wet shave. To ensure your shaver will never give out half-way through, the 8900 fully charges in one hour and provides a battery level indicator. Additionally, a click-on beard styler with five length settings and a travel lock make this a device top choice.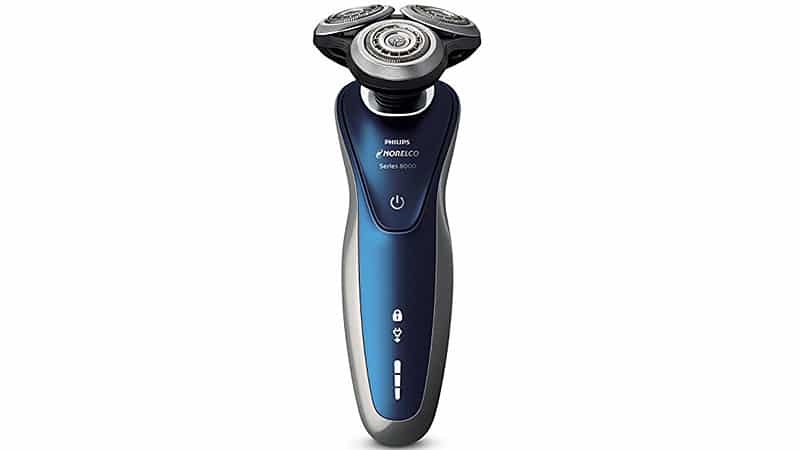 5. Remington F5-5800 Foil Shaver
The Remington F5-5800 Foil Shaver can be used cordlessly or corded for your flexibility and convenience. While the cordless 60-minute runtime will see you through several shaves, if the battery does run out, you can always rely on this device's five-minute quick charge function to provide enough power for one go. Featuring a shaver head that's able to pivot and flex around contours and Intercept Shaving Technology that sits between the foils to pre-trim longer hairs, the F5-5800 promises a close shave. Cleaning's also a breeze with this washable electric shaver. Simply clean it under the tap.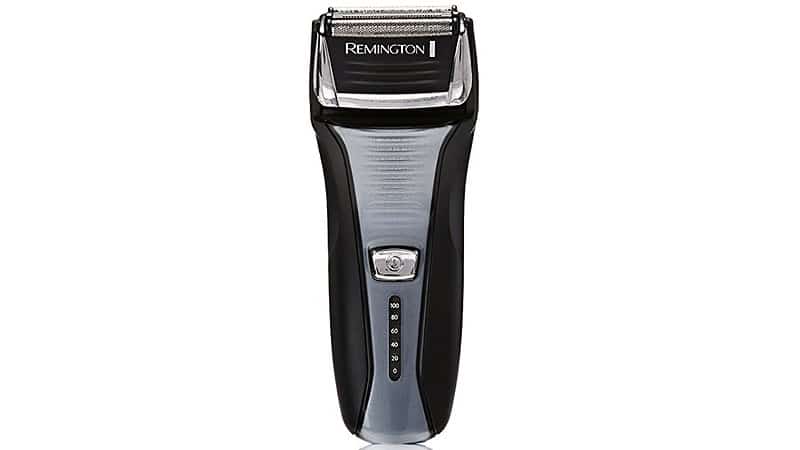 6. Panasonic ES8103S Arc3 Electric Shaver
Arc blades with Nano Technology are what allow the Panasonic ES8103S Arc3 to provide the closest of shaves. The blades make contact with your skin at a 30-degree angle for a clean, fast and gentle shave while the pivoting head gives you consistency all over. Maintaining peak power until the end of the battery charge, this wet/dry shaver makes 13,000 cuts per minute. It also features a 10-stage LCD to show battery status at a glance and a built-in pop-up trimmer to detail sideburns, mustaches, and beards. When it comes time for cleaning, just turn on the sonic vibration cleaning mode to remove stubble before rinsing under running water.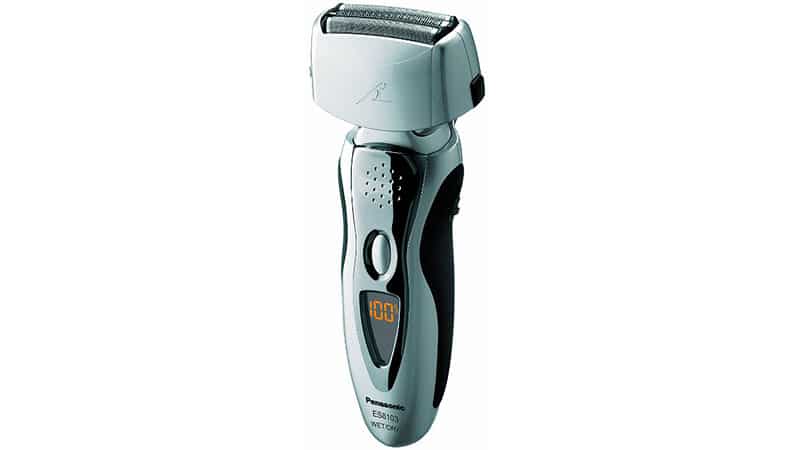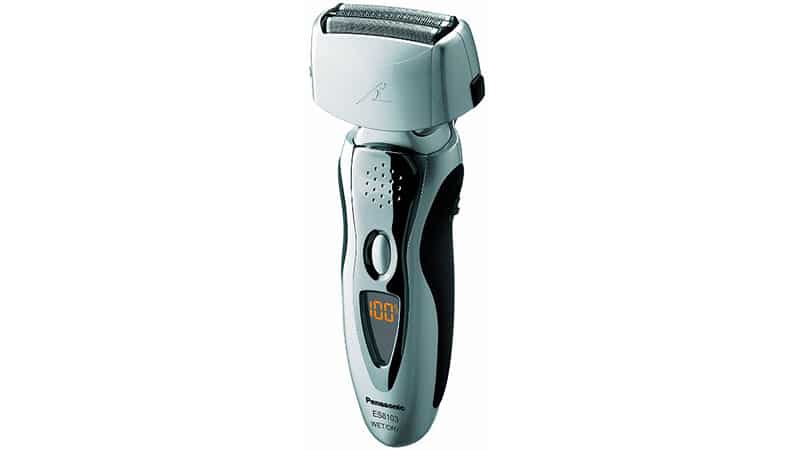 7. Philips Norelco Electric Shaver 2100
Providing the closest electric shave in its class, the Philips Norelco 2100 S1560/81 is as impressive as it is affordable. A fantastic, entry-level electric shaver, this handy gadget features four-direction, Flex heads to shave around curves easily. While this flexibility provides you with a close shave all over, durable, self-sharpening blades will ensure the same great results every time. Consistent maximum power year after year and easy cleaning under the tap also make this shaver well worth its modest price tag.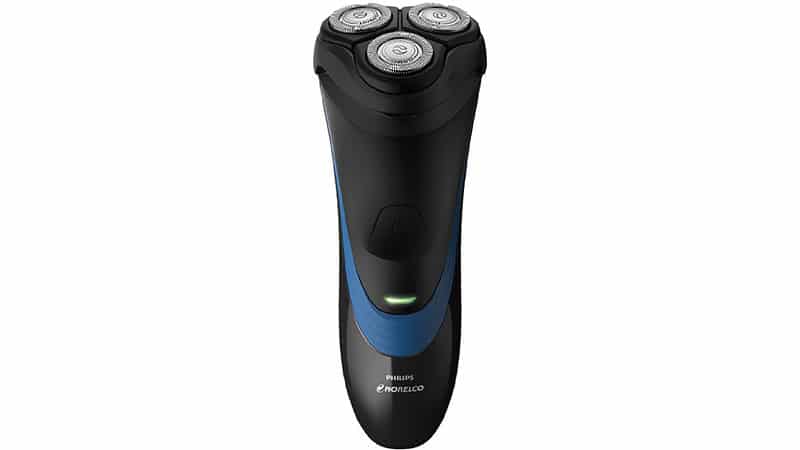 8. Braun Series 3 3040S Foil Shaver
The Braun Series 3 3040S is a wet and dry waterproof, cordless foil shaver. Incredibly smooth on your skin, this shaver features a triple-action cutting system as well as an optimised foil to cut hair more easily. The world's number 1 foil shaver brand has also included Micro Comb technology in this model. The technology feeds more strands into the cutting system for outstanding performance and minimized shaving rash. On top of that, this shaver also adapts to facial contours to cut both long and short hairs with every stroke.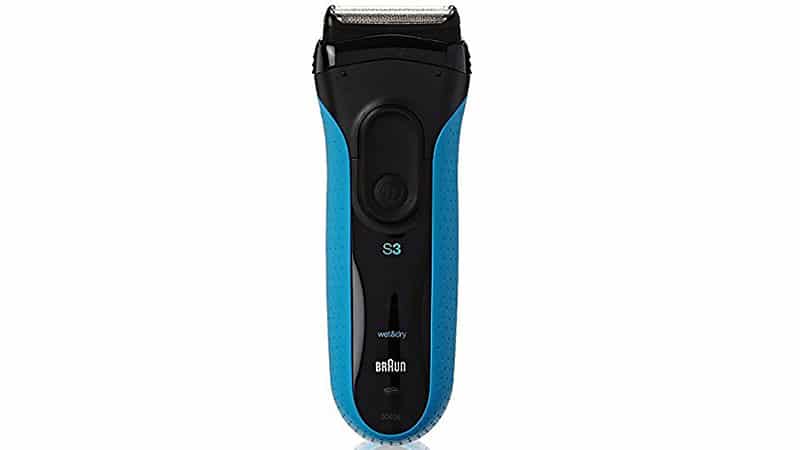 9. Philips Norelco PQ208/40 Travel Electric Razor
When it comes to travel razors, the Philips Norelco PQ208/40 is the best. Allowing you to achieve a clean shave on the go, this mini rotary shaver is a must-have for gents who travel. The battery-operated device provides an impressive 60 minutes of cordless use. Self-sharpening blades also ensure a close shave from this device while independently floating heads curve to the contours of your face to create consistent smoothness.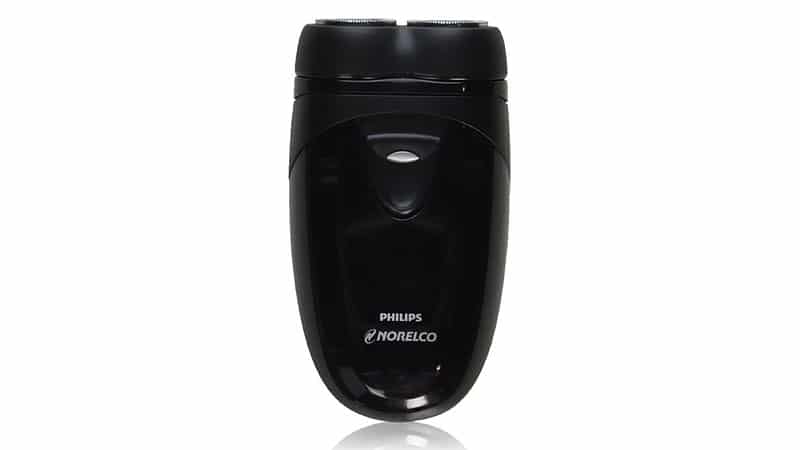 10. Panasonic ES-LA63-S Arc4 Electric Razor
The Panasonic ES-LA63-S Arc4 is an award-winning four-blade electric razor. Equipped with a powerful, Hyper Performance Dual Motor and precision-honed 30-degree Nanotech blades, this impressive device delivers on durability and sharpness. A second motor also vibrates the shaver head up and down to lift and hold strands for an incredibly clean and smooth shave. Additionally, this device offers a pop-up trimmer, 10-stage LCD, and pivoting head for your convenience and comfort.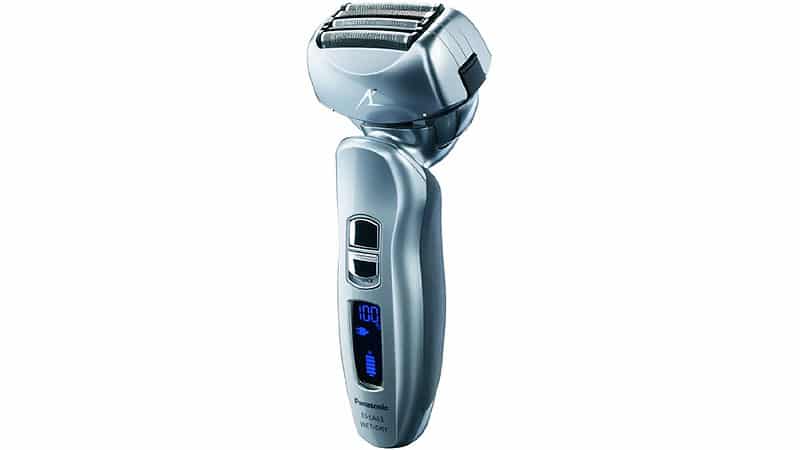 11. Philips Norelco Shaver 7700, Rechargeable Wet & Dry Electric Shaver
This isn't another Philip shaver on our list. It's the Norelco Shaver 7700. Delivering a smooth and clean result, the shaver has comfort glide rings and a patented coating that shields you from cuts, burn marks and irritation. With some distinctive features and a novel approach to a self-cleaning system, the shaver provides decent closeness with every shaving, can be used in wet conditions, bears an integrated pop-up trimmer and even a cleaning pod. Philips has gone hard with the Norelco Shaver 7700.
12. Norelco Shaver 2300 Rechargeable Electric Shaver with PopUp Trimmer
A fine trimmer with heads that flex and float in four directions and ensure maximum and smooth contact with the delicate surface of your face? So here's what you need to know. The Norelco 2300 is where comfort meets style. The shaver's shield bears self-sharpening blades that smoothly cut hair and help the shaver glide slickly over the skin. The head of the shaver is by far its most distinguishing feature; ensuring smooth contact with your skin for a crisp shave.
13. Braun Series 8 8330s Next Generation, Electric Shaver
Just to clear things up, Pink Woolf is not a female grooming utensil: it's a superlative label meant for men. Once you get past its name, you'll see its striking deftness and finesse in design. The Pink Woolf CC87 provides users with a medium shave and its close comb design works efficiently as an everyday razor. The Classic razor is perfect for a close and comfortable shave that's free of all sorts of shaving pitfalls: whether it's irritation, razor bumps, razor burns, or cuts — it's the acme safety razor.
14. Panasonic Arc 3 Electric Razor for Men
Potency and precision are the only two words that do justice to the Panasonic Arc 3. The water-resistance shaver bears a three-blade cutting system that's tailored to all hairs types. With advanced multidirectional movement, the shaver maneuvers superbly with the skin contours for the ultimate shaving experience. Its built-in sensor gives you a hassle-free shave by dint of their capacity to distinguish beard density and adjust the level of shave for a comfortable grooming experience every time.
FAQs
Which is the best men's electric shaver?
Some of the best men's electric shavers include the Philips Norelco Electric Shaver 9300, Braun Series 9 9290CC Electric Shaver, and Panasonic ES-LV95-S Arc5 Electric Razor.
Is there an electric shaver that shaves as close as a blade?
No electric shaver can get as close a shave as a razor; however, it's generally acknowledged that foil shavers get closer than rotary styles.
Which is better Philips or Braun?
Both Philips and Braun are market leaders when it comes to men's grooming tools. As such, both have an excellent range of products. The most significant difference between the brands is the types of blades they use. Braun does foil razors, while Philips uses the rotary style. This means it really comes down to personal preference as to what style you prefer to use.
Is an electric shaver better than a razor?
Electric shavers are in most ways better than razors. They get the job done quickly, comfortably and, at times, mess-free, as well as reduce skin irritation, cuts and ingrown hairs. They're usually pricey but work wonders in grooming the hair on your mug.
Do electric shavers cut as close as a razor?
While electric razors give a faster and more efficient shave than razors, they're not that good at providing a close finish. And if you're seeking guidance on the most used manual razor, it's the ones with double and triple-edged blades. As with electric razors, they're best in getting things done quickly, comfortably and cleanly.
SUBSCRIBE TO OUR NEWSLETTER
Subscribe to our mailing list and get interesting stuff and updates to your email inbox.