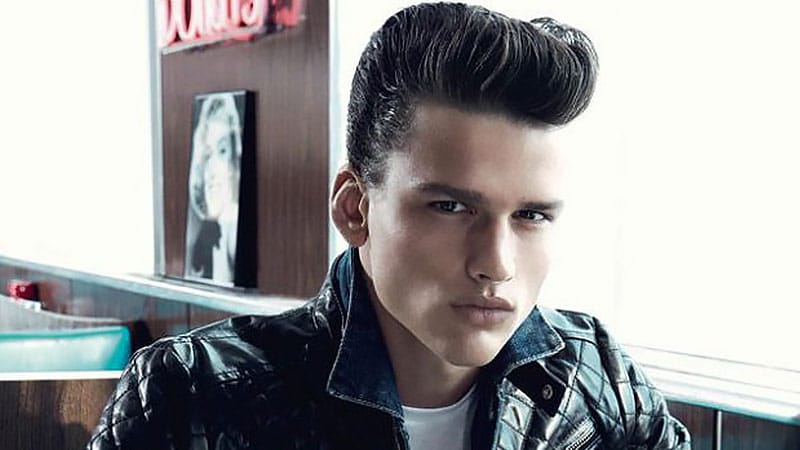 Originally worn in the 1950s, rockabilly and greaser hairstyles have seen a big revival in recent years. The looks, which were inspired by the rock and roll music of the era, are once again on-trend and perfect to don in 2017. Initially created as a rebellious alternative to more conservative and classical styles, rockabilly hairstyles have evolved as the years have gone on. Although they still have an edgy and masculine appeal, today's rockabilly styles appear well-groomed and downright dapper, especially when compared to modern alternatives. As such, they can make a great option for any gent looking to add a handsome flair to his normal hair.
1. Pompadour
A pompadour is one of the most recognizable rockabilly hairstyles and a look that has seen a significant resurgence in recent years. To ensure your pompadour has the right retro touch, wear it smooth. While textural styles feel modern and contemporary, sleek looks reflect a bygone era where gents wouldn't let a hair fall out of place.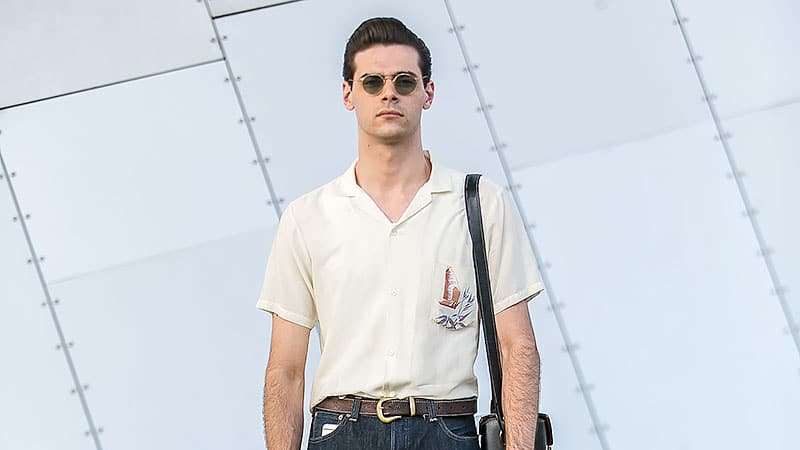 2. Slick Back
The classic slick back hairstyle features plenty of volume at the front, making it reminiscent of traditional rockabilly looks. Although it doesn't utilize as much hair product as traditional greaser styles, it does have the same shape and characteristics. Best of all, this sophisticated hairstyle can be rocked by gents within any age group.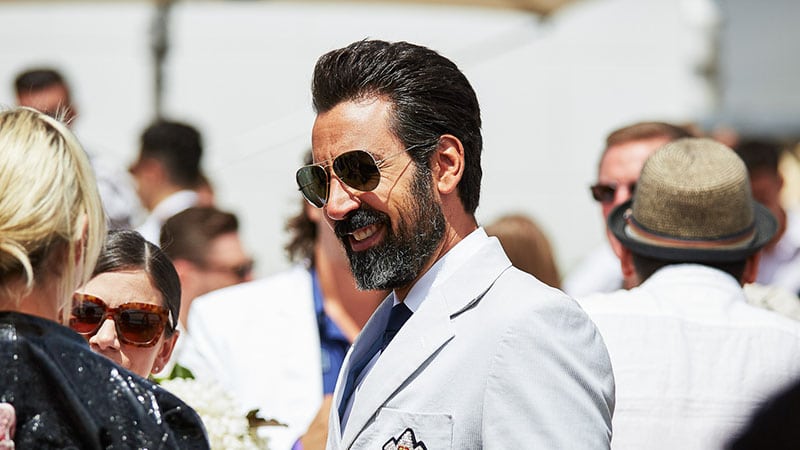 3. Quiff + Low Fade
You don't have to go completely vintage to pull off a stylish rockabilly haircut. Sometimes, the blend between retro and modern looks can create a unique and awesome new hairstyle. Such is the case with this classic quiff, which also features a low fade. The unexpected combination of the two quickly creates a bold and individualistic look.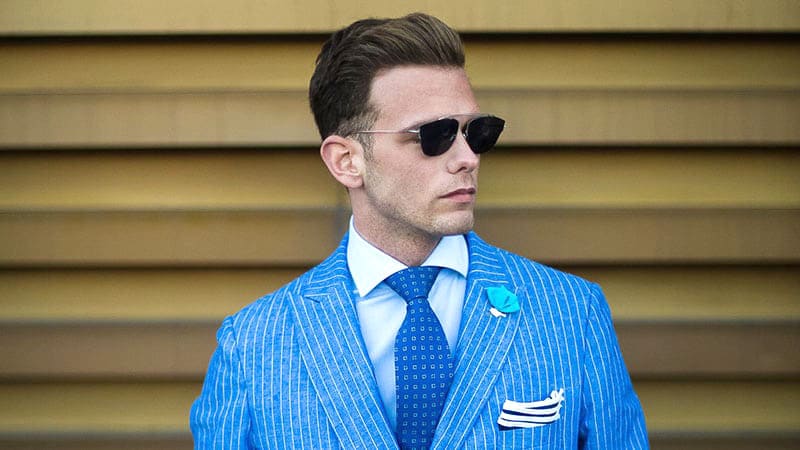 4. Greaser Slick Back
Just look how cool this gent appears with a greaser slick back. All you need to recreate his look is medium-length strands, some pomade, and a comb. While many modern versions of this hairstyle incorporate an undercut, this traditional alternative has a great classic appeal.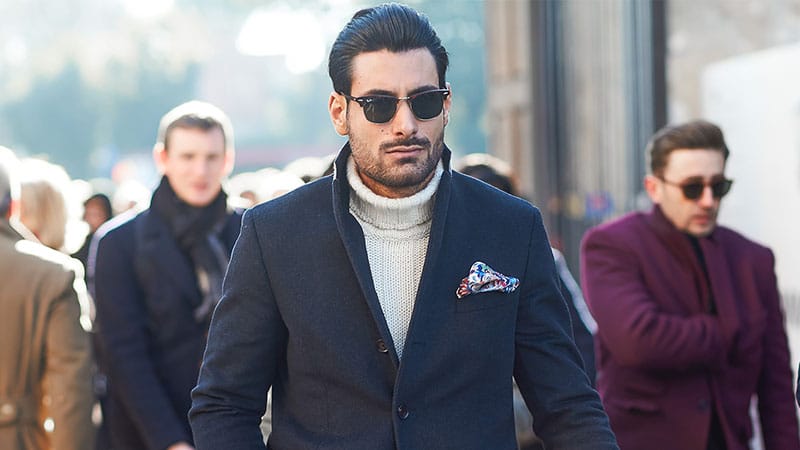 5. Messy Greaser Style
Greaser styles don't have to be perfectly combed into place. This untidy version gives a rebellious feel to the classic cut. The style's rough-around-the-edges appearance works perfectly with a beard to create a strong yet sophisticated aesthetic.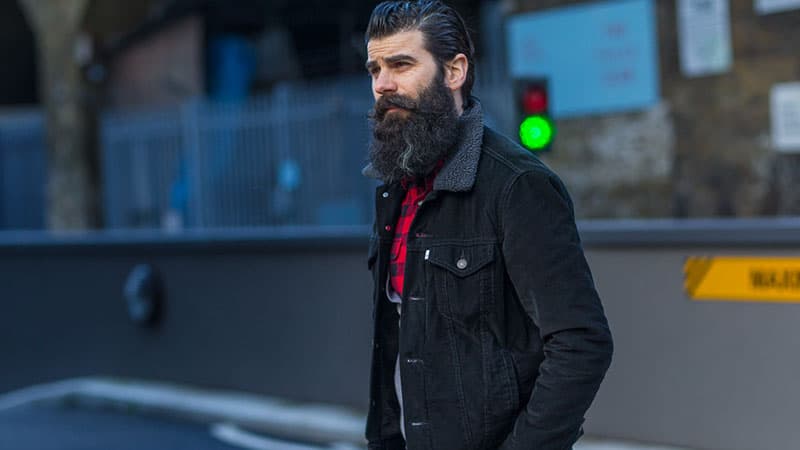 6. Pompadour + Mid Fade
This pompadour hairstyle with undercut combines the essence of rockabilly with modern touches. While its shape and style are decidedly rockabilly, its texture and low fade are completely contemporary.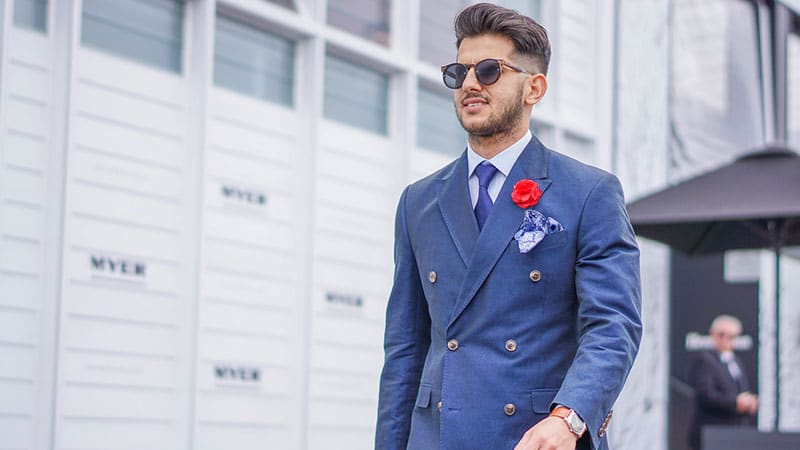 7. Slick Back + Fade
Are you looking for a rockabilly hairstyle with an attitude? This slick back style with a fade is just what you need. Simply pair it with some dark shades to make the most of this daring yet dapper 'do.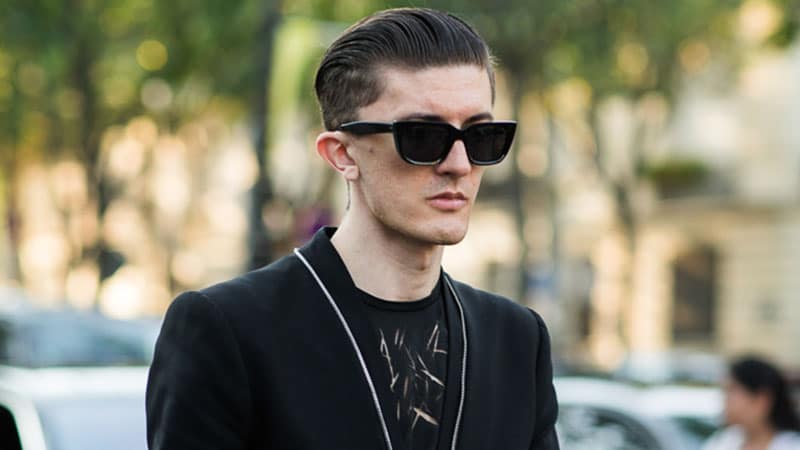 8. Comb Over
Although gents often wear rockabilly styles combed back, they can also wear them to one side. Just look at this stylish, retro comb over for example. This hairstyle, which features a side part, is worn combed back and to the right. When recreating this look, be sure to use some pomade or wax to help keep hair in place and off your face.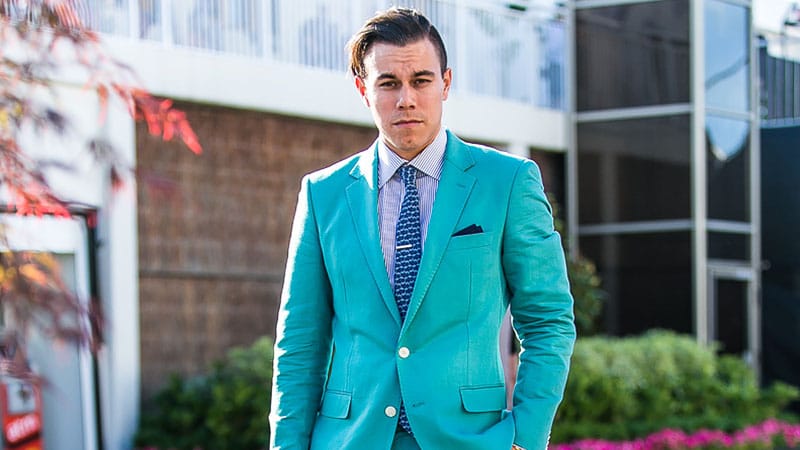 9. Greaser Hard Part + Low Fade
A greaser hard part can be a great retro rockabilly look. If your personal style is inherently modern, however, you may find that this vintage hairstyle is a little bold for you. To modernize the look and make it better suited to your style, simply add some unexpected, more contemporary elements. This gent chooses to rock his old-school comb-over with an edgy low fade for the perfect balance.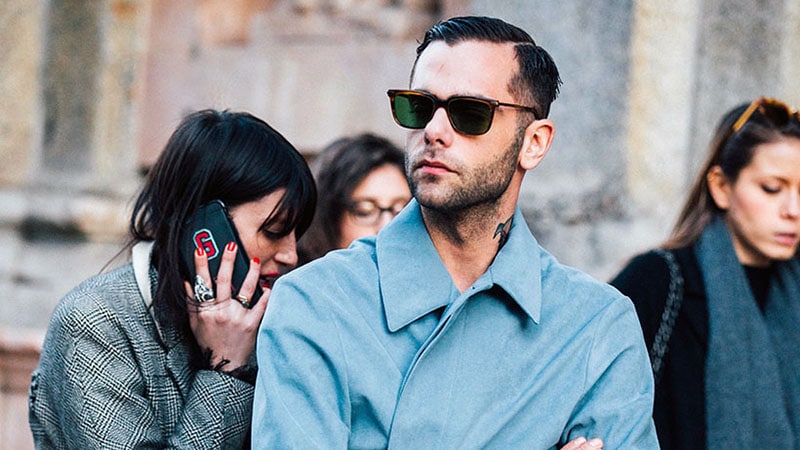 10. Full-Volume Pompadour
Gents with thick hair can also pull off rockabilly looks. All you need to do is use this full-volume pompadour as inspiration. Although your hair may need a little more work and pomade to stay in place, the result will be impactful and awesome.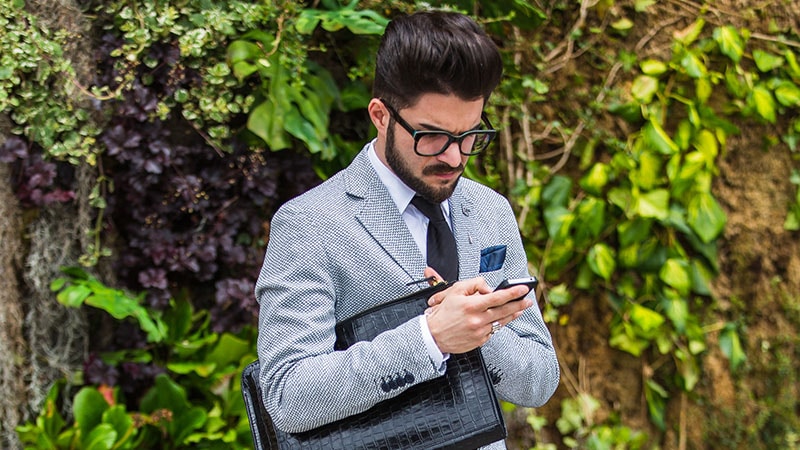 11. Pompadour + Disconnected Undercut
This rockabilly pompadour with a disconnected undercut is styled and combed to perfection. While gents with naturally straight strands shouldn't have a problem recreating this look, those with curly and wavy hair may find it more difficult. If you do have naturally curly hair, try blow-drying with a round brush after washing and before styling to straighten strands.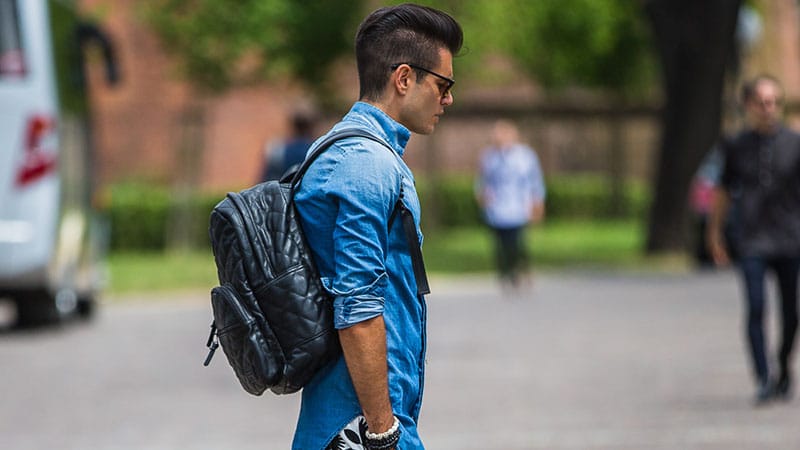 12. Textured Rockabilly Quiff
To recreate this textured, rockabilly quiff, forget your comb, and use your hands instead. Simply rub some pomade in your palms before running hands through hair. Then, use fingers to brush the pomade through strands and mold hair into shape.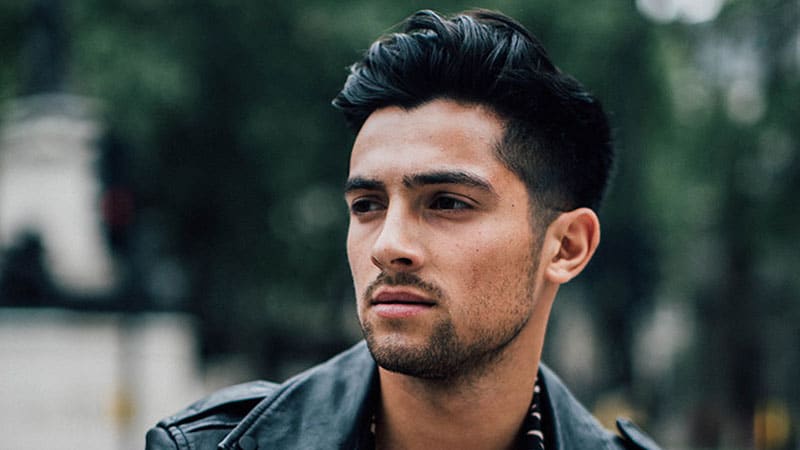 13. Greaser Comb Over + Hard Part
This greaser comb over with a hard part is an awesome greaser look. Instead of combing all hair backward, this look involves creating a hard part and smoothing each section to the side and back. The result is a dramatic style that appears straight from the '50s. Just be sure to dampen your hair before styling to create this wet-look hairstyle.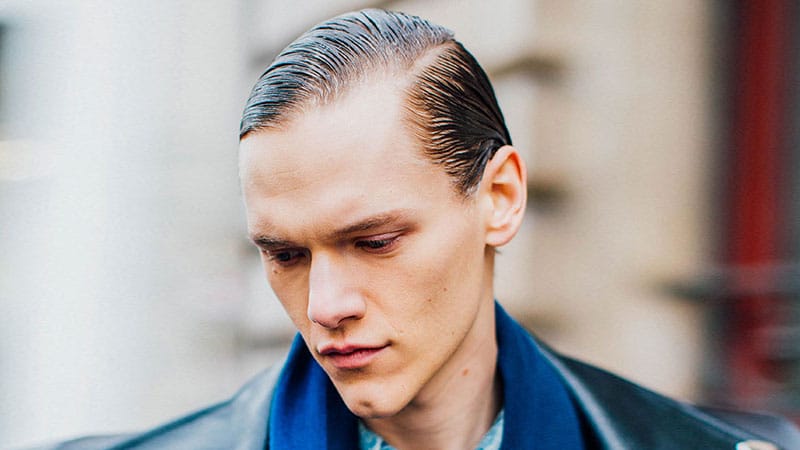 14. Quiff + Fade
This trend-worthy style embraces a traditional rockabilly quiff at the front and a contemporary fade at the back and sides. The look is perfect for gents who want to try out a retro style while maintaining a modern edge. As the longer strands are restricted to the top and front of the head, this cut also requires less styling, meaning that you get to save time and sleep in every morning.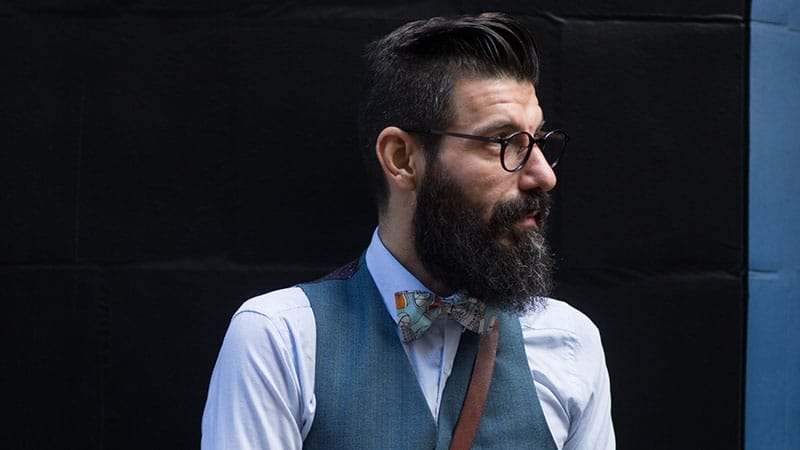 15. Wavy Pompadour + Undercut
This pompadour with an undercut is full of volume and style. If you have naturally wavy strands, consider trying this look for yourself. While the style is inherently sophisticated, the texture from the waves adds the perfect relaxed touch.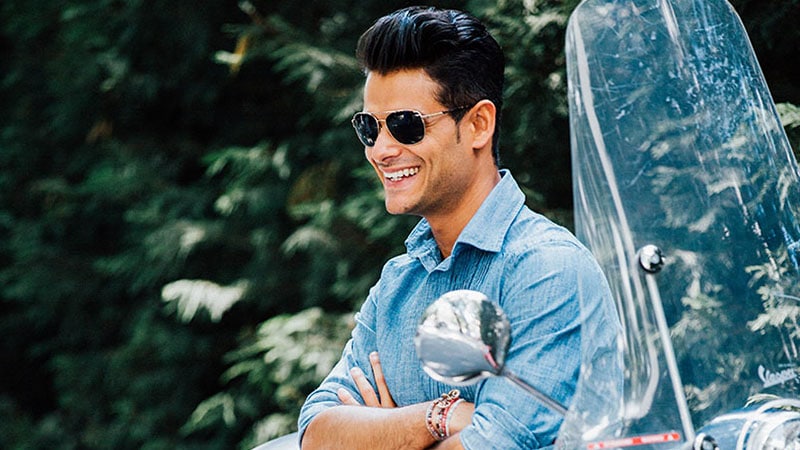 FAQs
What is a rockabilly hairstyle?
A rockabilly hairstyle is inspired by the looks of the 1950s, such as the iconic pompadour worn by Elvis Presley or the rugged quiff sported by James Dean. They often feature extra length on top, slicked back with styling products such as pomade. Modern interpretations of the rockabilly style are both masculine and dapper, giving the wearer a distinctive look.
How do you do a greaser hairstyle?
Begin with clean but slightly damp hair. Use a product, such as a pomade or wax, and work it through your hair from the roots to ends, starting at the back. Use a small amount at first, adding more if you need it. Next, use a comb to brush your hair into the direction and shape you want. If you're going for a style like a pompadour or a quiff, add a step and use a blowdryer to add volume before combing into place. Smooth down any stray hairs on your sides, and finish with a coat of hairspray if required.
How do you do rockabilly pompadour?
Start with clean but damp hair and apply your chosen styling product throughout. A water-based pomade works best. Then dry your hair with a blowdryer on high heat, brushing the hair on top up and back to create volume. If your sides are longer, use a similar technique, brushing back and smoothing down as you dry so you can easily slick them down. Next, use some more of your styling product to finish the look, styling the hair back and using a brush or comb for that sleek look. Finish with a coat of hairspray.
SUBSCRIBE TO OUR NEWSLETTER
Subscribe to our mailing list and get interesting stuff and updates to your email inbox.