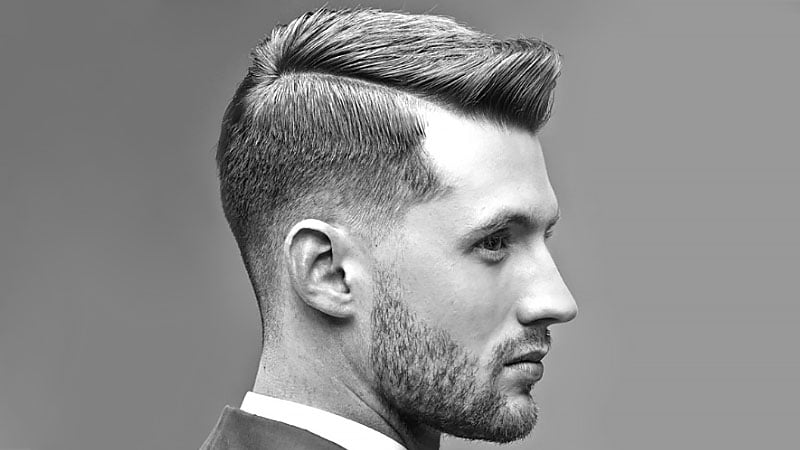 A taper fade – often referred to as a taper – differs from a classic fade in several ways. Both involve gradually cutting the side and back of the hair short while leaving the top section longer. However, a taper fade is cut shorter and can result in fading down to the skin at any point. We have rounded up many different types of fade haircuts to help you figure out which style will suit you best.
1. Low Taper Fade
More subtle than other fades, the low taper fade starts at your ears and follows your hairline back to the nape of your neck. While it doesn't have the same high-contrast effect as other taper fades, it does make your hair look more neat and structured. That's because it ensures there are no messy or flyaway hairs around your ears or neck. It's also a great way to draw attention to your cheekbones.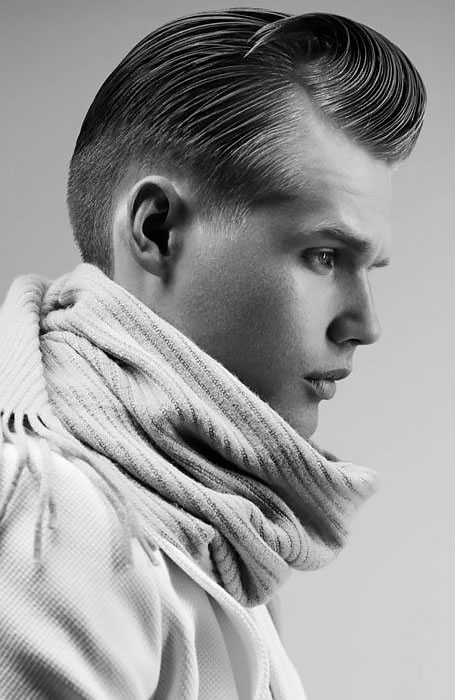 2. Mid Taper Fade
A balanced option that suits almost all men and hair types is the mid taper fade. More striking than a low fade and less intense than a high fade, it looks stylish yet casual. If your hair is thick or wavy, a mid taper fade will reduce your styling time and make your hair more manageable, without letting it overwhelm your face.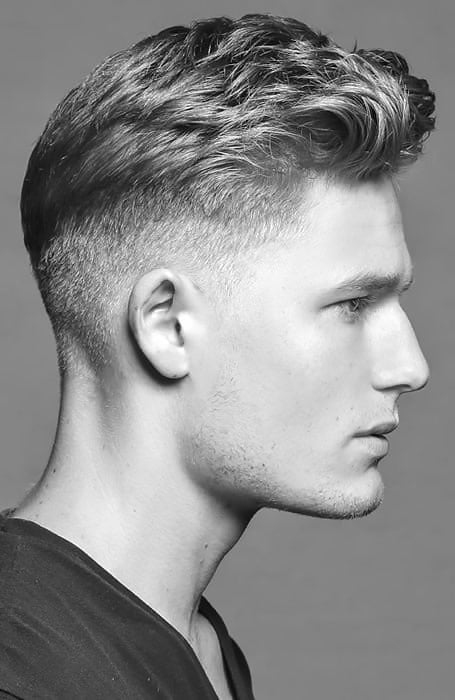 3. High Taper Fade
A high taper fade starts further towards the crown of your head than other fades. Because it draws the eyes up, it's the perfect fade to pair with a voluminous hairstyle like a pompadour or quiff. A high taper fade can also act as a subtle frame for your face, making it look slimmer – especially if you connect it to your beard.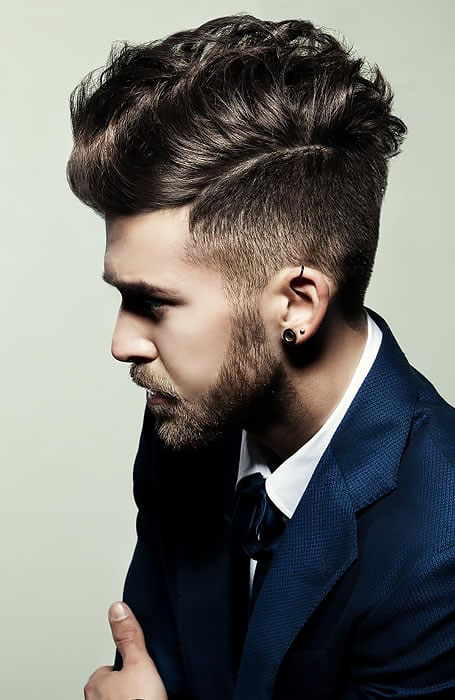 4. Caesar Taper Fade
The caesar is one of the oldest and most traditional cuts for men with short hair. It involves brushing the hair forward into a short, blunt fringe that covers the hairline. Perfect for guys with naturally curly hair, the Caesar has a classic and timeless appeal. When paired with a fade, it looks even cooler.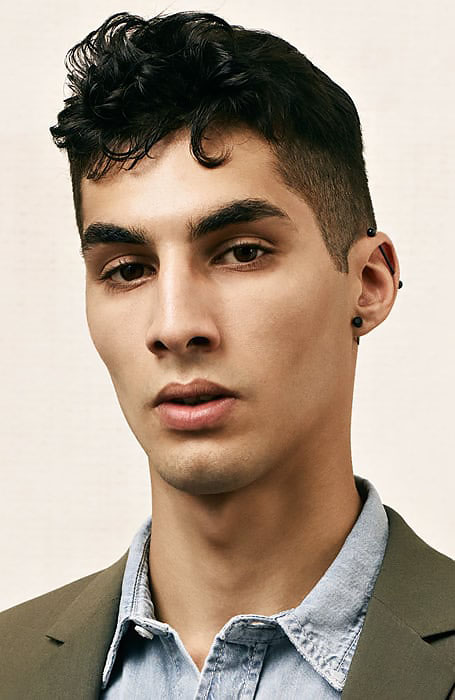 5. Curly Taper Fade
A taper fade is a great way to give your curls some structure. Because the sides and back are cut short, you won't need to spend time styling those sections. As well as being a low-maintenance cut, it also looks clean and professional. However, the curly taper fade is far from boring – the short sides create a fresh visual contrast with the curly top section.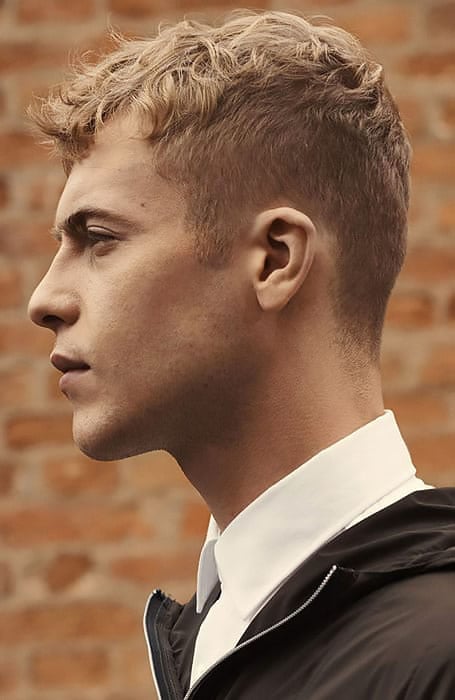 6. Faux Hawk + Taper Fade
A more subtle version of the mohawk haircut is the faux hawk – and one of the easiest ways to get the look is with a taper fade. Instead of shaving the sides down to the skin, your barber will instead create a graduated effect while leaving the top center section medium length. You can then style the longer hair into a faux-hawk. To make it stand out even more, ask for a disconnected cut.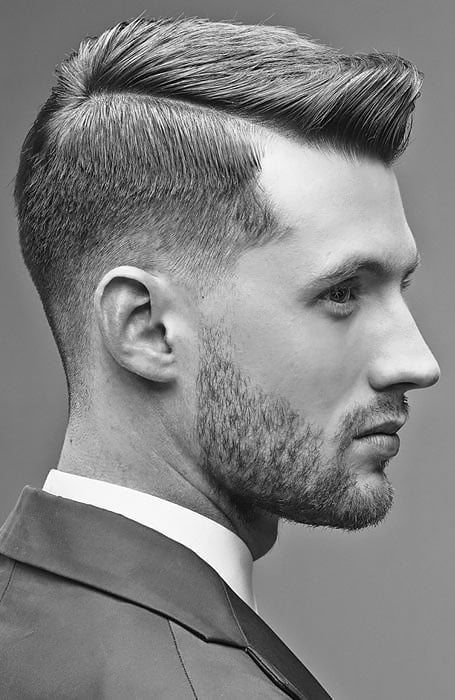 7. Afro Taper Fade
A taper fade is an excellent choice for men with Afro hair. It's less high maintenance than a full Afro and helps frame your face, making your features look sharper. The Afro taper fade is also a versatile cut because it can be styled to look clean-cut and professional, or more casual and relaxed.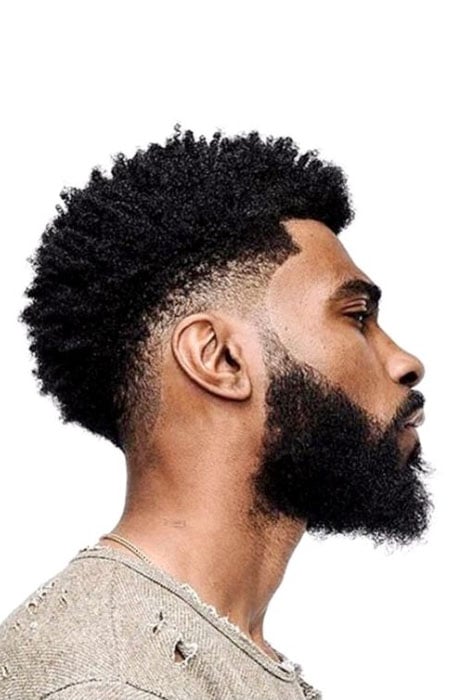 8. Bald Taper Fade
A bald fade, also known as a skin fade, never goes out of fashion. Because it looks so smart and stylish, men all over the world come back to the cut year after year. To nail the bald fade, your barber will precisely blend your hair into the shaved section, creating a striking contrast. For a fresh take on the cut, leave the top part of your hair long and textured, with waves or curls.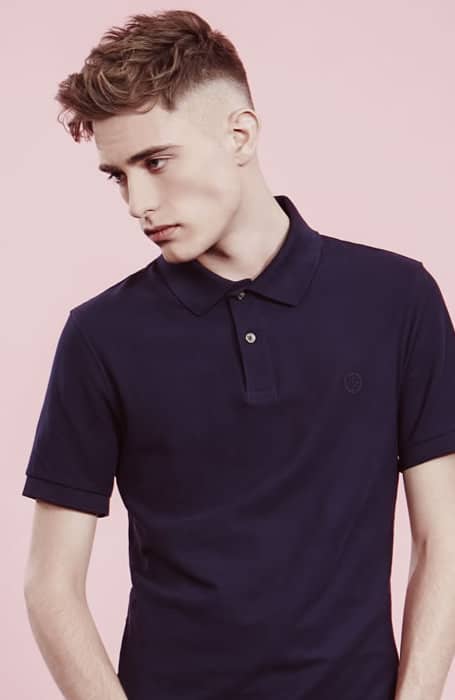 9. Flat Top + Taper Fade
The flat top involves cutting the hair, so it appears smooth and leveled on top. Popular in the 1950s and '80s, the flat top cut is traditionally paired with a short back and sides. However, it also looks great with a taper fade, which takes it from retro to modern. A masculine and athletic haircut, the flat top with a taper fade, is also a great way to make your face look longer and more angular.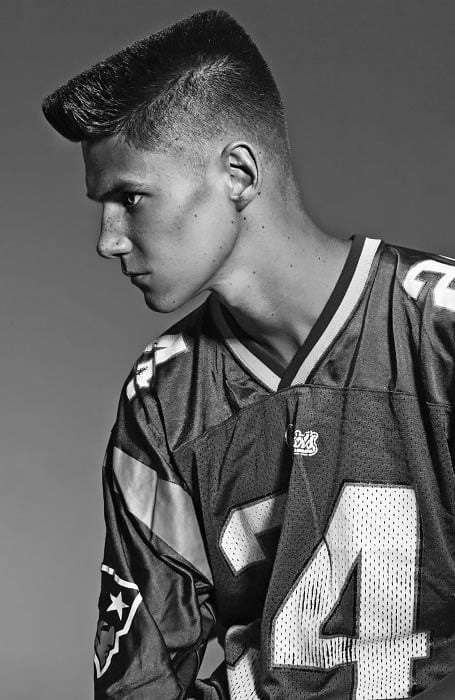 10. Fringe Taper Fade
For guys who want to stand out, a fringe taper fade is a great option. The combination is unexpected and gives you the best of both worlds: the quick styling of short hair with the cool, artistic look of a fringe. There are many different ways to style a fringe, from a French crop to long bangs or asymmetric. Choose one that suits your face shape and balances your features.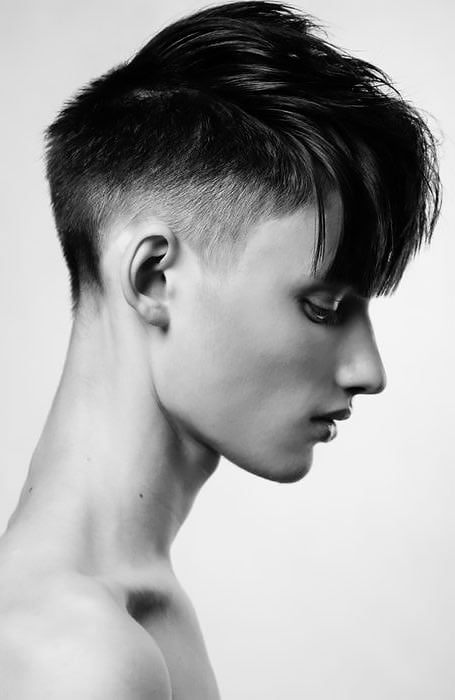 11. Blowout Taper Fade
The blowout is a classic retro hairstyle. Adding a taper fade gives it a modern update while still maintaining the '50s Elvis vibe. A fade also makes the top section of your hair look longer and thicker, so it's an excellent choice for those with thinner hair. If you're a fan of the old school style, the blowout taper fade could be the perfect cut for you.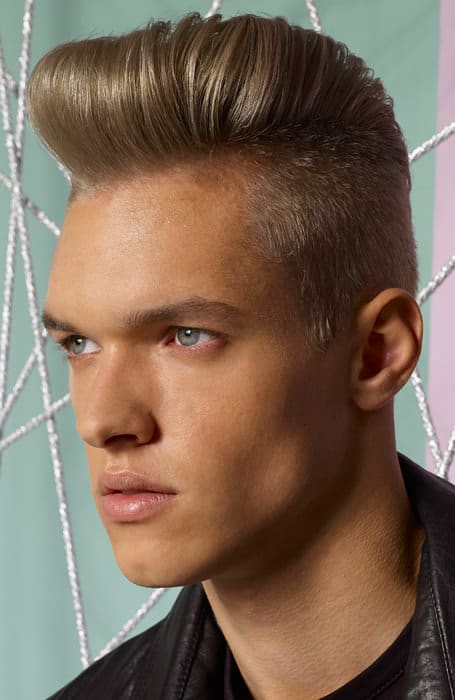 12. Hard Part + Taper Fade
If you're looking for a simple way to update your short haircut, try adding a hard part with a taper fade. Neat, smart, and sharp, these details will give your hair more definition and polish. A hard part involves razoring your parting to make it stand out, while a taper fade gives your haircut more structure.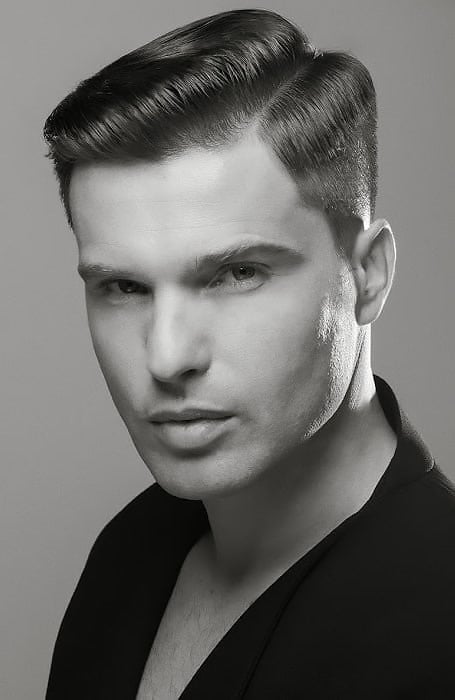 13. Mini Pompadour + Taper Fade
The mini pompadour is a more everyday and casual version of the classic pompadour that still retains its bold attitude and style. A mini pompadour looks excellent paired with a taper fade. The fade gives it a modern update and adds a subtly edgy feel.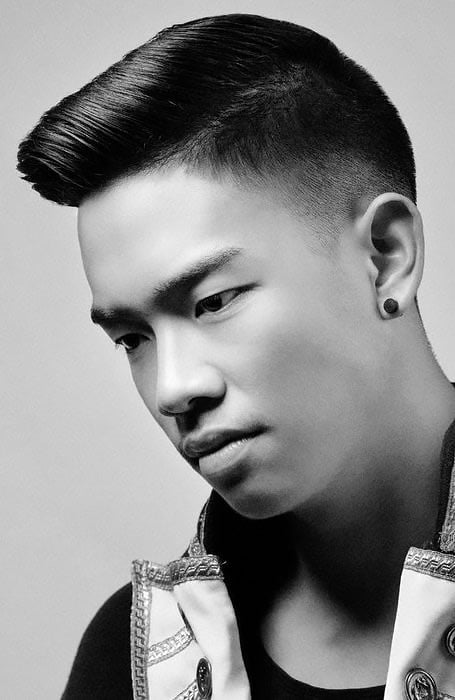 14. Mohawk + Taper Fade
Looking for a haircut that stands out? A mohawk is a timelessly cool style that will make you the center of attention in any situation. Adding a high taper fade instead of a skin fade or straight shave makes the mohawk more wearable and casual, while still maintaining its bold, punk aesthetic.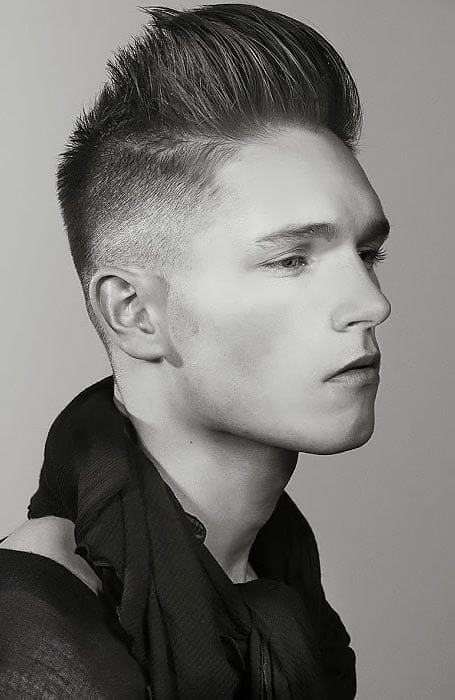 15. Quiff + Taper Fade
The quiff never goes out of style. Classic and timeless, it's a flattering cut for men of all ages and is particularly popular with celebrities. Adding more volume at your hairline balances out the proportions of your face and draws attention to your eyes. A taper fade transforms the quiff into the perfect clean-cut yet stylish look for any occasion.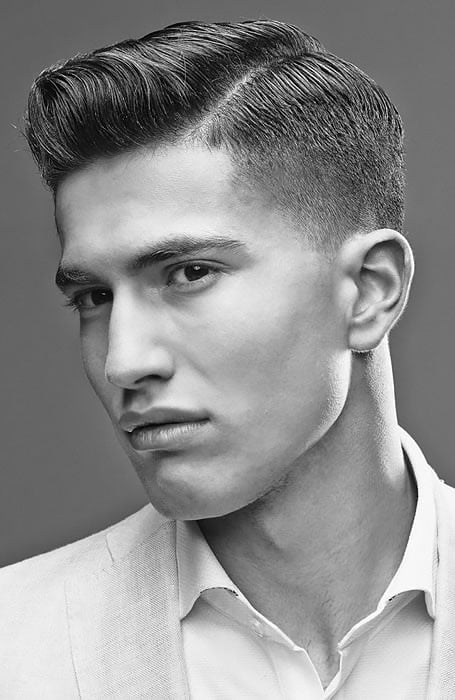 16. Skin Taper Fade
Skin fades combine sophistication and style with edgy swagger. There are a wide variety of skin fade options, including high and low versions. If you're trying it out for the first time, the skin taper fade is the best choice. That's because your barber will give you a more subtle gradient between the longer section of your hair and the fully shaved section.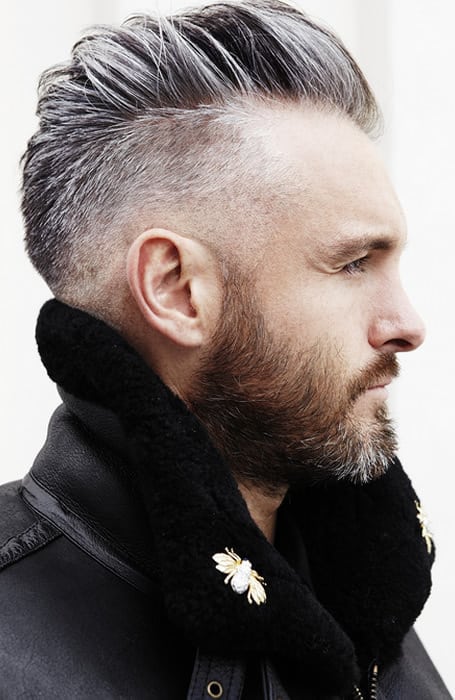 17. Slick Back Taper Fade
A favorite among those who love the rockabilly or retro style, the slick back gives you an effortlessly cool aesthetic and makes a stylish statement. While the slick back can be adapted to suit any hair length or type, one of the most popular options for short hair is the slick back taper fade. Adding a taper fade gives the slick back a modern update and adds a subtle edge.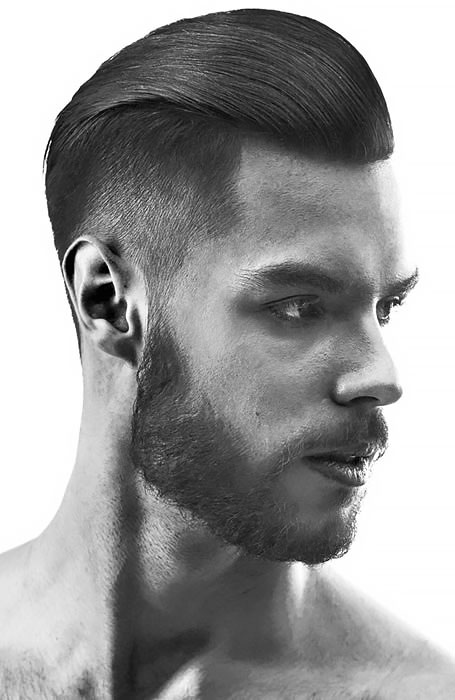 18. Spiky Hair + Taper Fade
A favorite of celebrities and footballers, spiky hair has attitude and edge. One of the most masculine hairstyles, spiky hair, can be shaped to balance your face and make your features look sharper. When paired with a taper fade, the cut looks like a blend between a faux hawk and a tapered spiky quiff. It's a flattering style if you have a small widow's peak or a big forehead.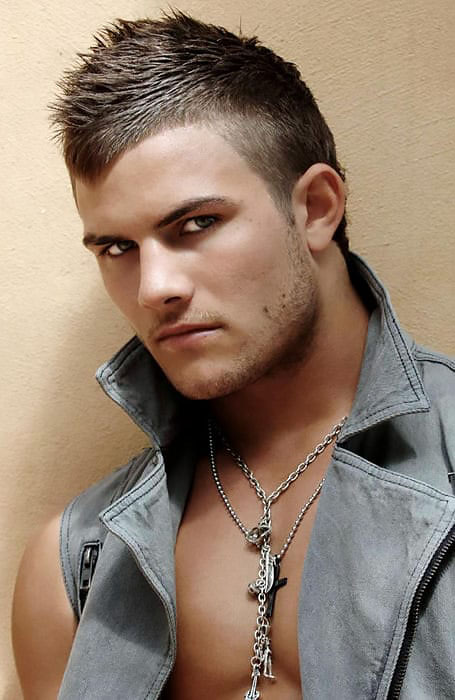 19. Taper Fade Comb Over
A modern yet classic hairstyle, the taper fade comb over looks professional, sophisticated, and mature. Because a taper fade is longer than a classic fade, the effect is more subtle. It's perfect if you want to give your traditional comb over a fresh twist or are going from medium to shorter length hair. It's also a great option if your hair is naturally thick, as you'll only need to style the top section.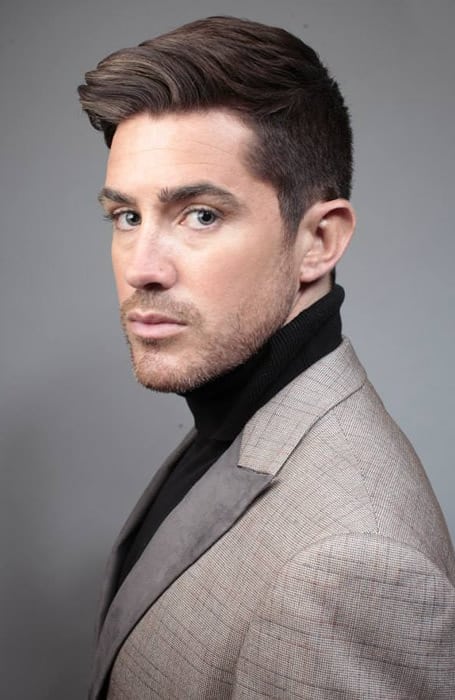 20. Taper Fade Long Curly Hair
Like short curly hair, long curly hair looks great when paired with a taper fade. An eye-catching and stylish look, the taper fade long curly hair is all about contrast. For a dramatic and bold finish, maintain the natural volume in your curls and sweep them forward to create a pompadour effect.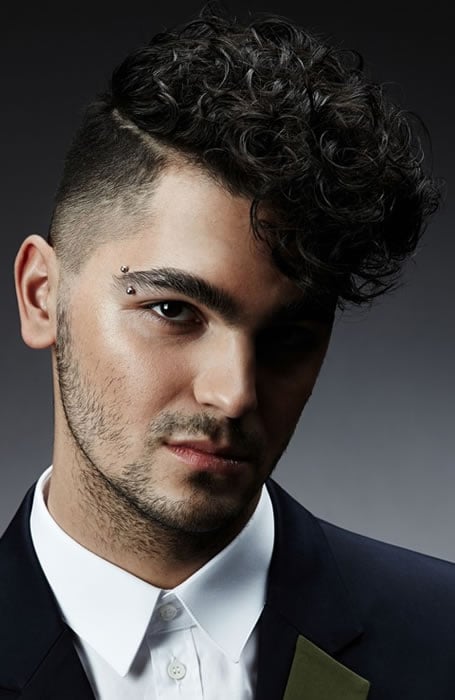 21. Taper Fade + Beard
While a taper fade looks great with a cleanshaven face, it also complements a beard. While maintaining a beard's rugged, masculine feel, the taper fade adds a clean-cut and polished element. For that reason, many bearded men choose a taper fade when attending a formal event, like a wedding.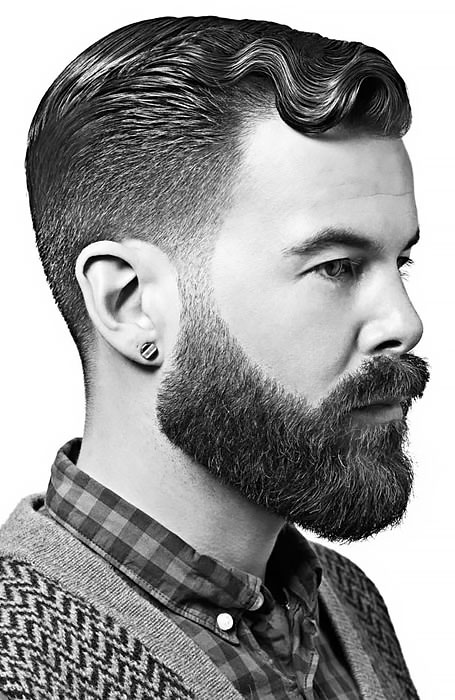 22. Taper Fade + Dreads
Dreadlocks are a versatile style for men with Afro-textured hair. One option is to pair short locs with a taper fade. More subtle than a high fade, the taper fade gives the style more structure and draws the eye up. Start with a taper fade before you begin to loc your hair and visit your barber for regular trims to keep your fade in shape.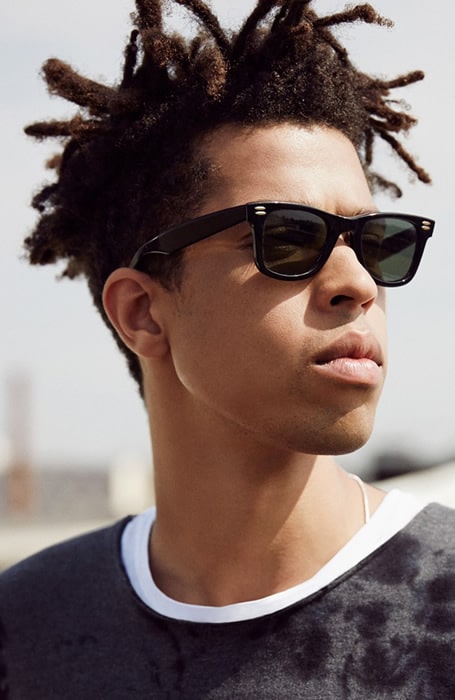 23. Undercut Taper Fade
An undercut refers to any hairstyle that pairs a longer top section with short back and sides – whether buzz cut, faded, or completely shaved. Once common in the early 20th Century, the style reached new heights of popularity with the TV show Peaky Blinders. When paired with a taper fade, the undercut looks more casual than other versions, such as a skin fade. For best results, style the top section with clay or slick it back with pomade.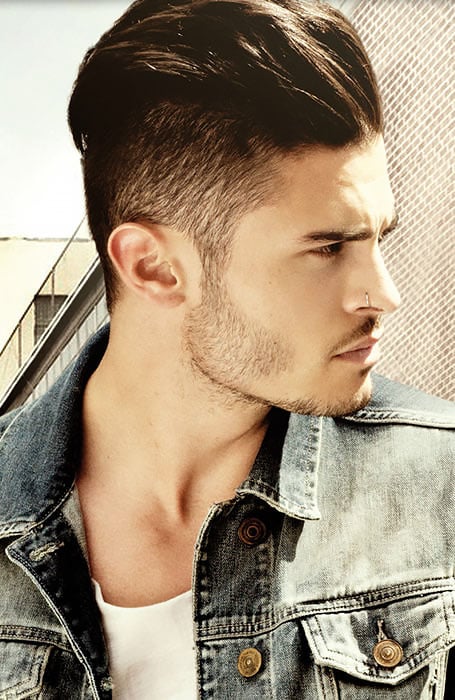 24. Wet Hairstyle + Fade
Looking for a super sleek and stylish twist to your classic taper fade? Try a wet hairstyle, which uses a combination of water and gel to create a slicked effect. While a wavy slick-back is one option, you could also try a side part, comb over, or quiff. Make sure you finish it off with lots of hairspray for a high-shine look.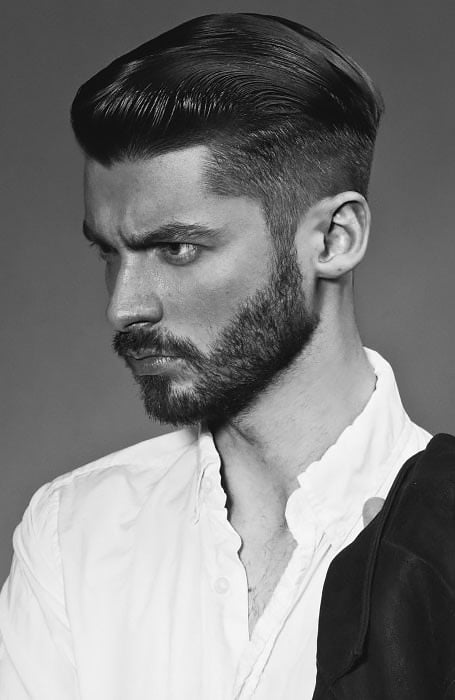 FAQs
What is a taper fade haircut?
A taper fade haircut features hair that gradually changes from long to short, with a fade down the skin. There are many different types of fades, such as a low fade, mid fade, high fade, drop fade, bald fade, and skin fade.
What does a taper fade haircut look like?
The taper fade is instantly recognizable, thanks to its timeless' longer on the top and shorter on the bottom' style. This classic haircut is versatile but typically features a gradual fade to the skin from the middle section of the head. This style looks sharp, elegant, and neat, with clean lines and a soft fade down the neck.
How long does a taper fade last?
Depending on how tight you'd prefer the fade, you will typically need to refresh your hair every two to three weeks. If you opt for a skin or bald fade, you can stretch the next appointment out to six weeks, but if you leave it any longer, the gradient and lengths will begin to blur, and the effect will diminish.
SUBSCRIBE TO OUR NEWSLETTER
Subscribe to our mailing list and get interesting stuff and updates to your email inbox.