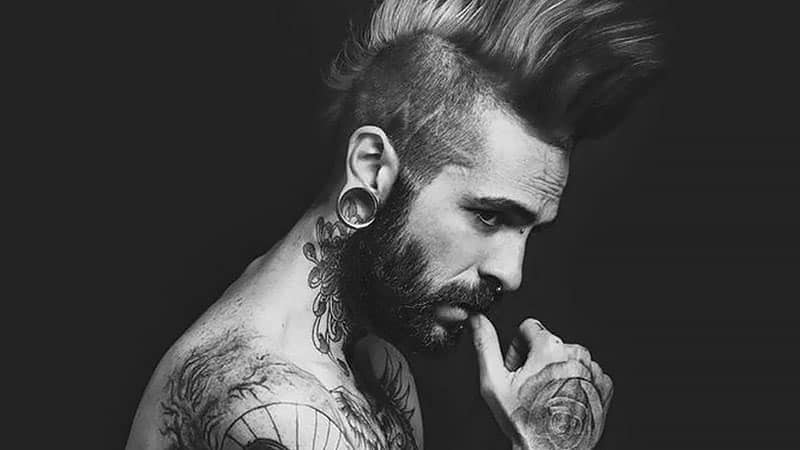 If you'd describe yourself as edgy and your day job sees you heading to a studio rather than an office, a mohawk may be the perfect hairstyle for you. Long favored by punks and rockers, this daring hairdo is bold and unique. Although the style has come a long way since its inception, it's still a fantastic choice for gents looking to do things a little differently than the masses.
RELATED: 15 Coolest Mohawk Fade Haircuts for Men
Mohawk vs. Faux Hawk
Faux hawks were designed to recreate the style of the mohawk but with less intensity and shock factor. Although this less dramatic take still has a contrast between short sides and a long top, it's a much more subtle difference than that of an actual mohawk. The top is usually shorter than that of mohawks and gently fades into the clipped sides. While the style is a great option for gents who must conform to office dress standards or aren't quite ready for a full mohawk, it doesn't have the same incredible impact as the real deal.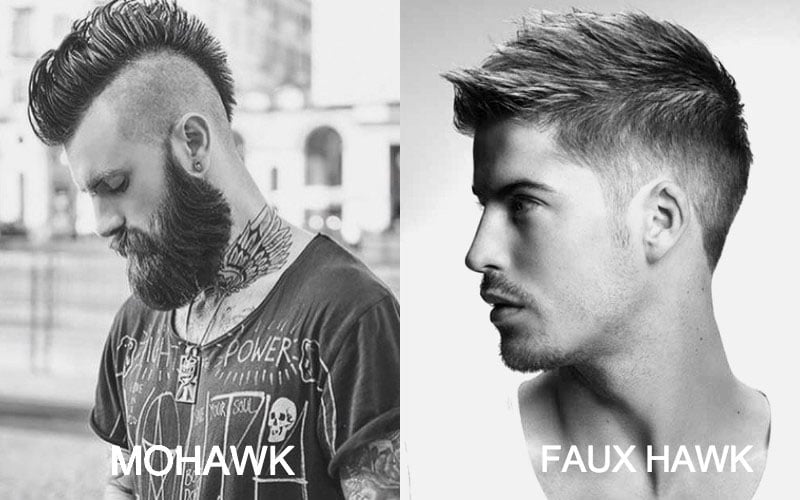 Popular Mohawk Hairstyles
1. Mohawk + Taper Fade
This stylish mohawk is longest in the middle of the forehead at the hairline. From that point, it tapers and fades into shaved sides and back.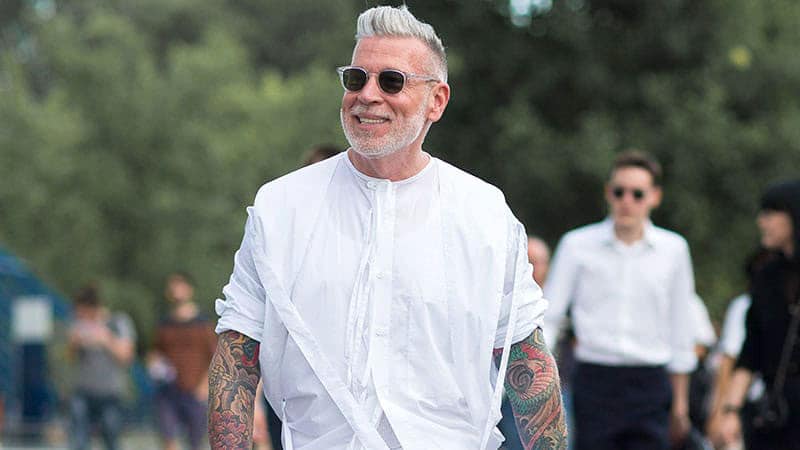 2. Mohawk + Disconnected Undercut
A mohawk creates the most striking and edgy appearance against a disconnected undercut. With a contrast this bold, your hair doesn't even need to belong to create a standout style.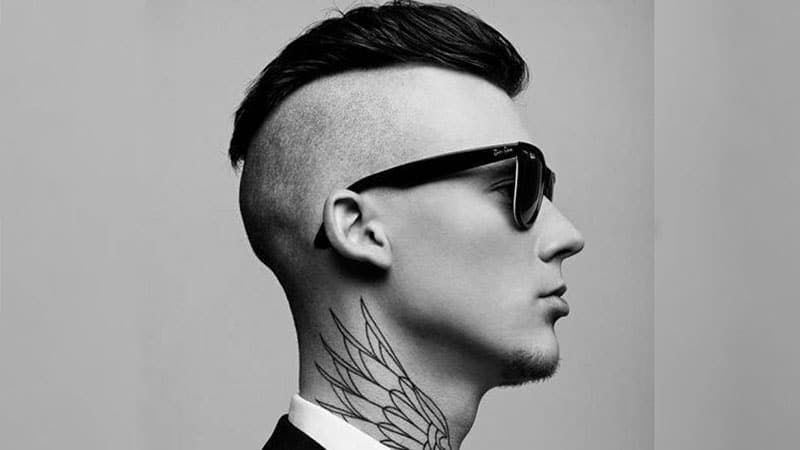 3. Mohawk + Grey Hair
Gents of all ages can rock a mohawk, particularly when it's a sophisticated version, such as this one.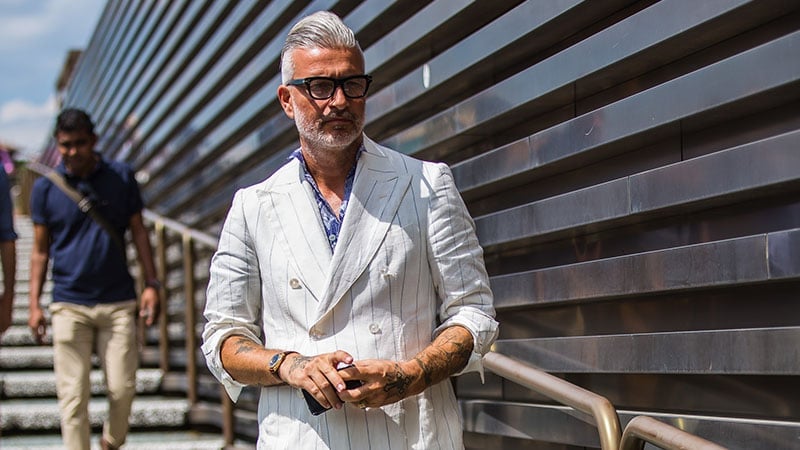 4. Mohawk + Thick Hair + Fade
While thin hair can often appear limp in a mohawk style, thick hair looks bold and can easily be sculpted into the right shape.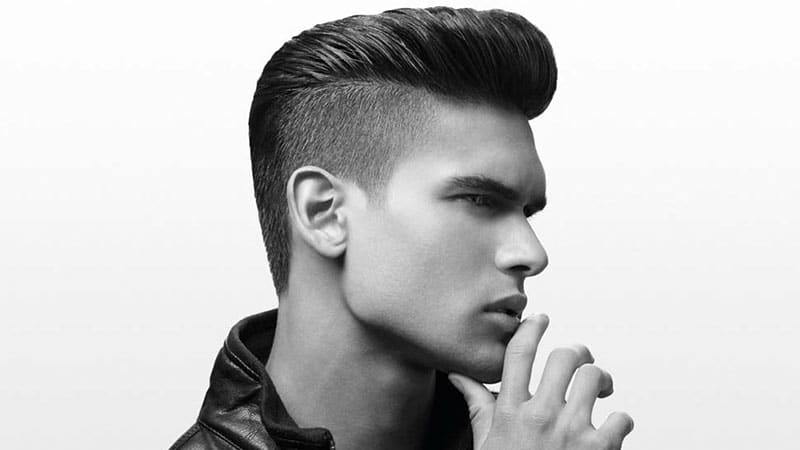 5. Mohawk + Volume
Although most of the mohawks of today tend to be more subdued, there's always room for a big and bold style. Just be sure to use the right products to keep hair up without making your mohawk look rock hard or crunchy.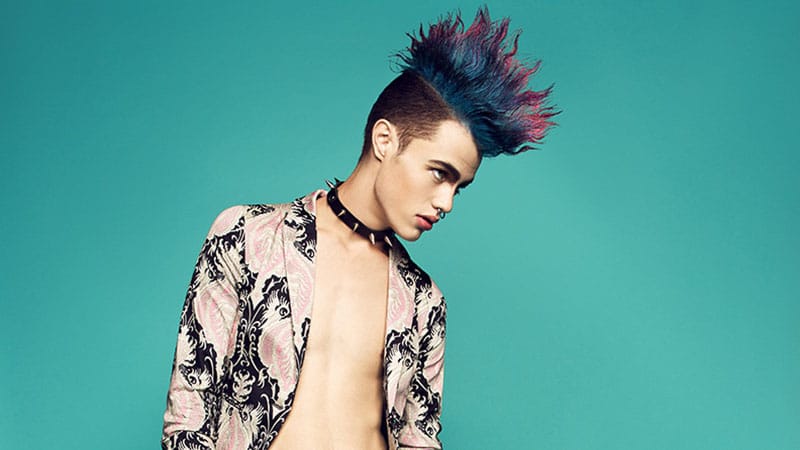 6. High Mohawk + Fade
This tall and wide mohawk creates a strong contrast without resorting to ultra-short, shaved sides.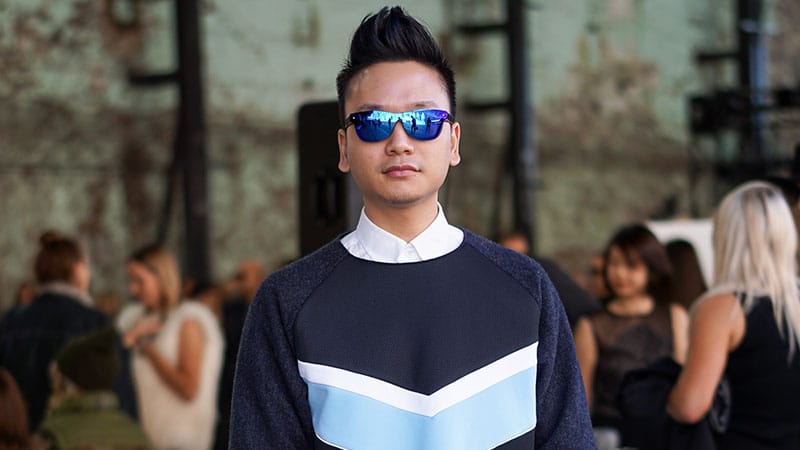 7. Mohawk + Hard Part + Mid Fade
This stylish mohawk features a hard part and a mid fade. Although the fade starts just above the temple, it quickly shortens into a skin shave halfway down the side of the head.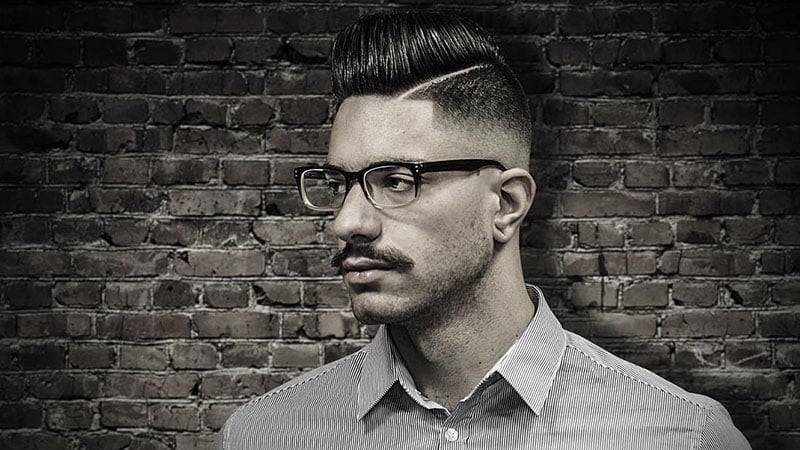 8. Short Mohawk + Drop Fade
A drop fade is a great way to soften and modernize the appearance of a mohawk. Although the look is still unique and exciting, its intensity is reduced to make the style easier to wear.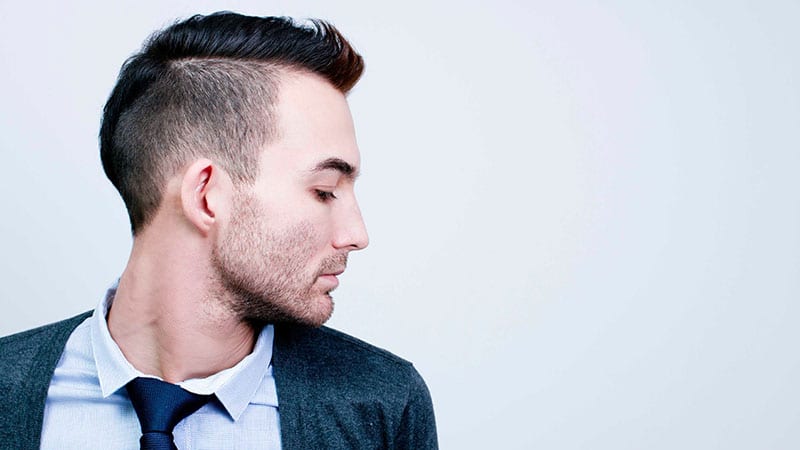 9. Modern Mohawk
This modern mohawk is cleaner and more polished than those of the past. It also has more volume, giving it a fuller appearance.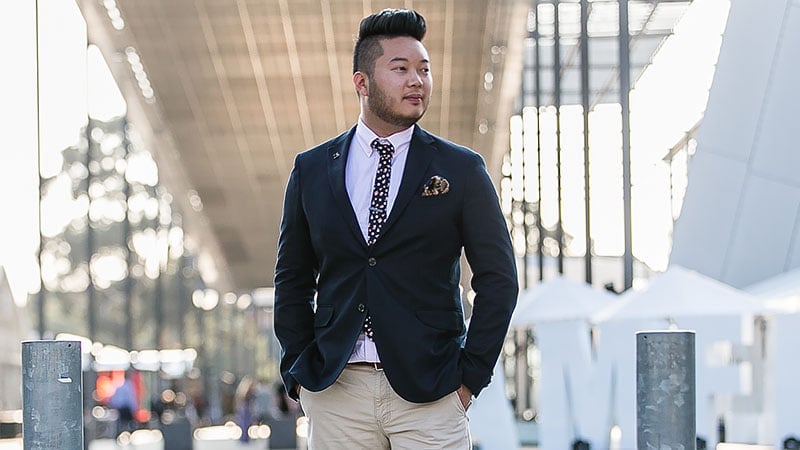 10. Mohawk + Buzz Cut
With sides cut right down to the skin, even the shortest of mohawks can have a large impact. This buzz cut style is one such example and immediately draws eyes to its longer (but still short) middle strip of hair.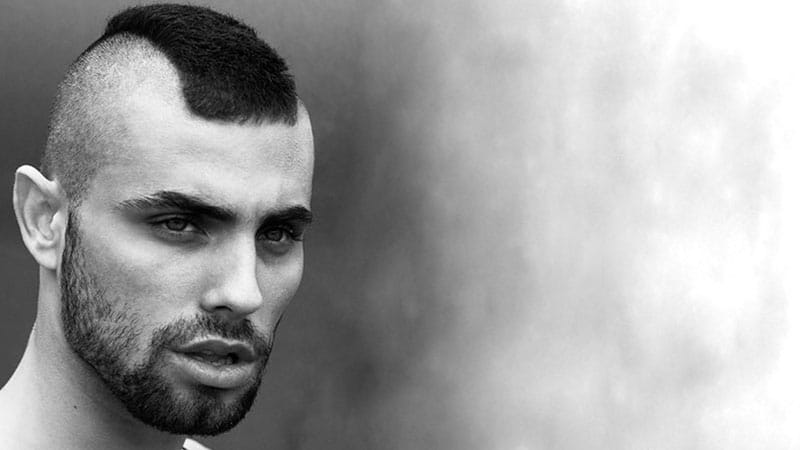 11. Mohawk + Curly Hair
The curly mohawk is a fantastic new take on this classic trend. The light and bouncy texture of the curls create a much softer and modern look.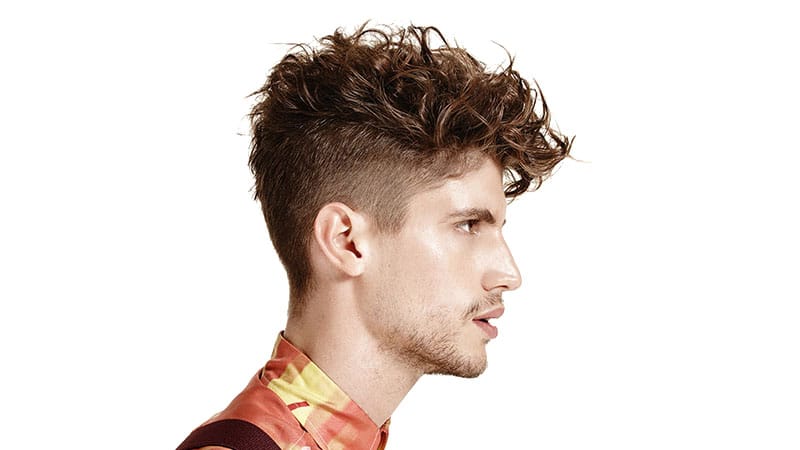 12. Short Mohawk
This classic and short mohawk is clean and sharp. At the back, it tapers shorter to eventually blend in with the rest of the side and back strands.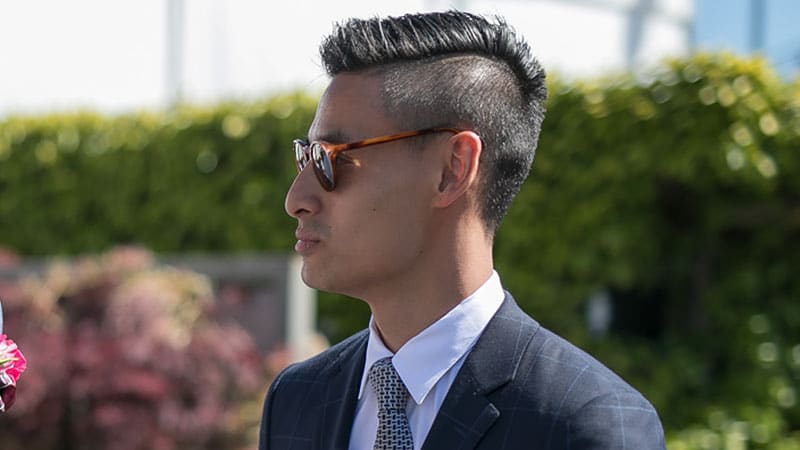 13. Mohawk + Hair Design
If, after shaving your hair into a mohawk, you're still craving more edge, try adding some unique hair designs.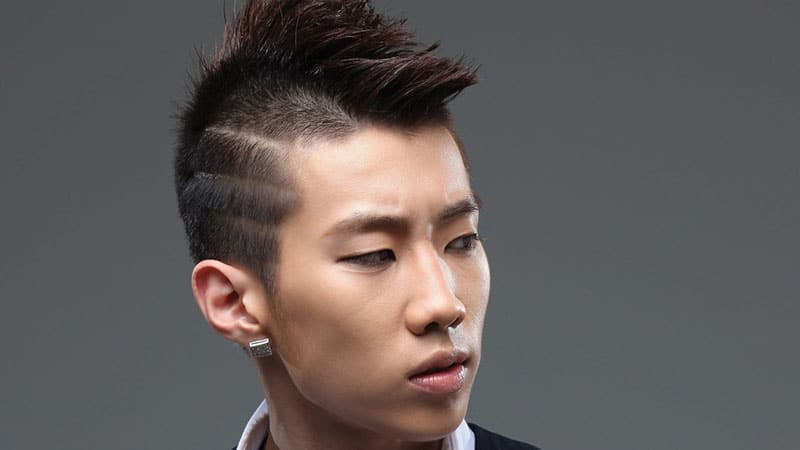 14. Mohawk + Pompadour
This cool look combines two trends, a mohawk, and a pompadour, into one.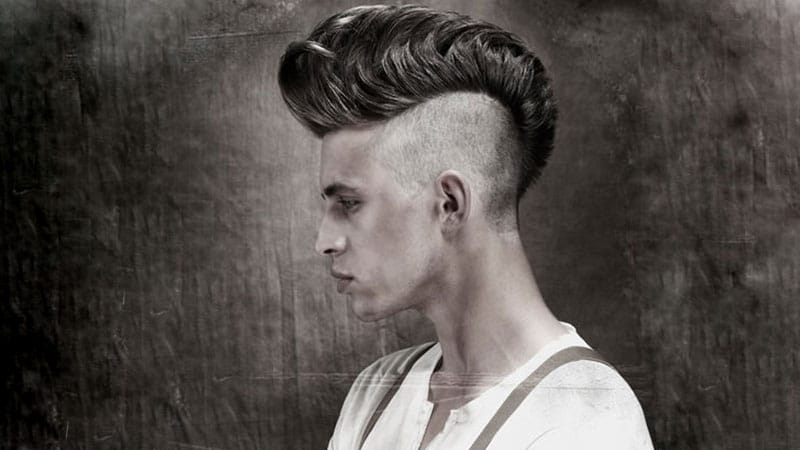 15. Mohawk + Taper Fade
This contemporary mohawk is perfect for gents who are more reserved with their haircuts. Although its spiked top and shaved sides create an edge, its short length and light texture keep the overall style polished and modern.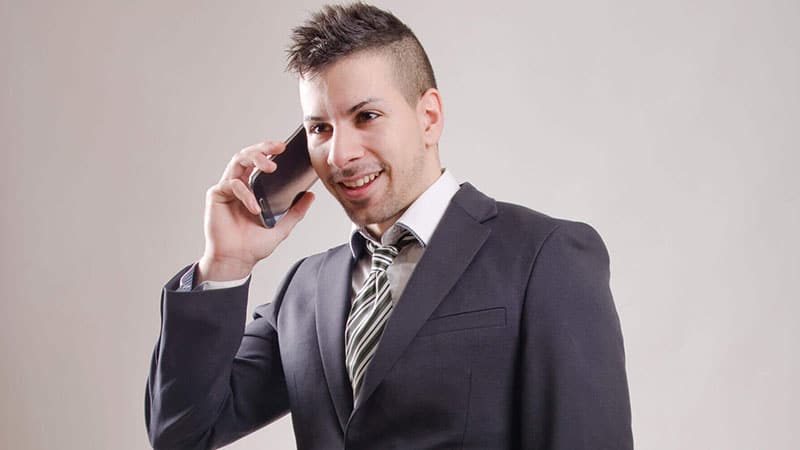 16. Mohawk + Textured Hair
While pomades and gels can be used to give your mohawk the height you desire, they can also be used to add a stylish dose of texture.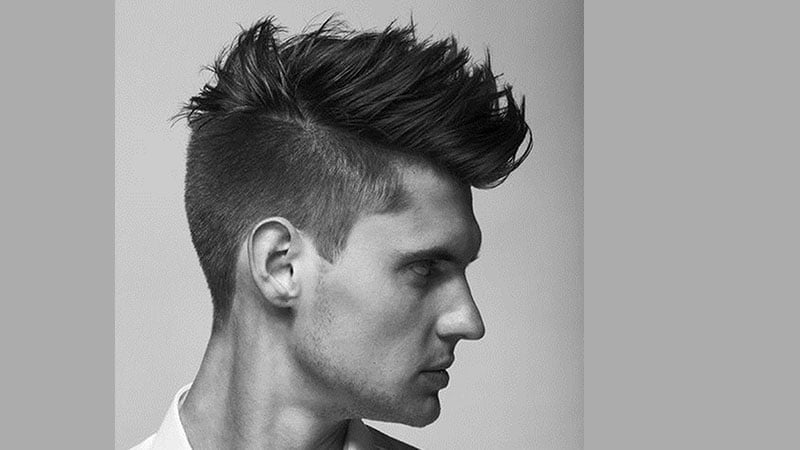 17. Mohawk + Wavy Hair
This thick, full and wavy mohawk is the perfect hairstyle to try.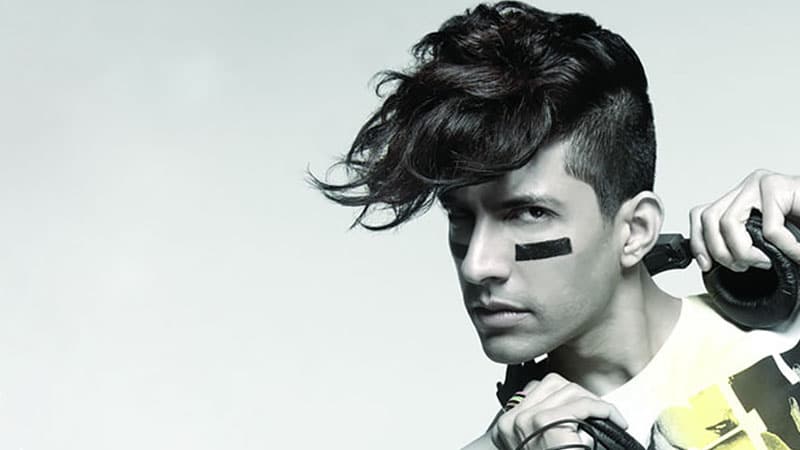 18. Mohawk + Line Up
The juxtaposition of dramatically different lengths makes this broad and long mohawk with a line up even more daring and bold than usual.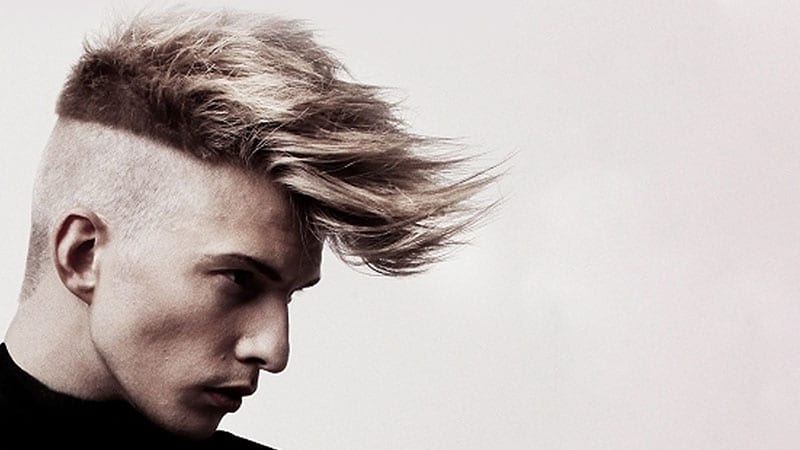 19. Mohawk + Fade
You can wear a wide mohawk with a faded undercut in many modern ways.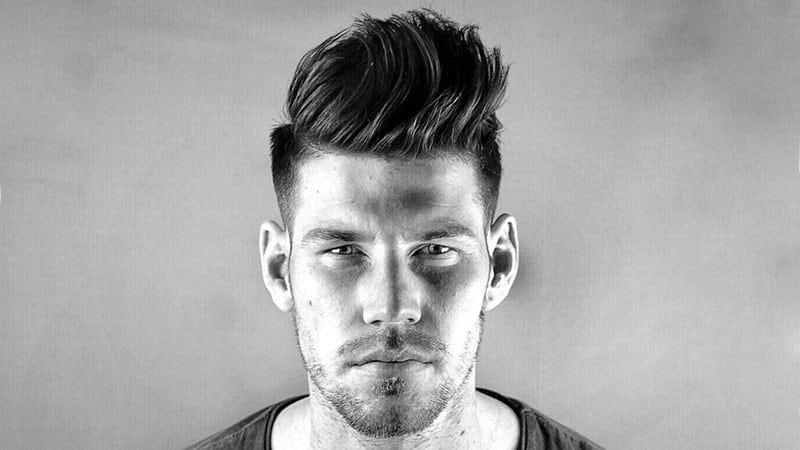 FAQs
What is a Mohawk?
A mohawk is a punk-inspired hairstyle that's often preferred by gents with a rebellious attitude. Its unique appearance features a dramatic contrast between two sections of hair of different lengths. The sides of a mohawk are shaved and very short while a strip, running from the hairline to the back of the head is left long on top. While this section of hair is often spiked up for an eye-catching appearance, it can be styled in many ways.
Where did the mohawk hairstyle come from?
There are many different ways to style a mohawk. These can include a taper fade, braided, classy, thick, big, high, half, short,
What does the mohawk hairstyle symbolize?
The mohawk style historically has belonged to warriors. More recently, the haircut is associated with the punk-rock scene, symbolizing rebellion against authority and self-expression.
How to Style a Mohawk?
1. Wash hair.
2. Blow-dry hair while directing and pulling strands upward to achieve lift at the roots.
3. Take a small dollop of wax or pomade into the palms of your hands and rub together.
4. Use hands to work the product through your hair, directing strands up and inwards.
5. Repeat steps three and four until your desired look is achieved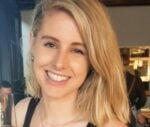 Taylah Brewer holds a bachelor's degree in fashion and business and is a skilled writer with several years of experience in the world of online content creation and copywriting. She is passionate about fashion, beauty, and all things lifestyle-related and has been writing for The Trend Spotter since 2016. She currently works as the Head of Digital & Ecommerce at White & Co.
SUBSCRIBE TO OUR NEWSLETTER
Subscribe to our mailing list and get interesting stuff and updates to your email inbox.