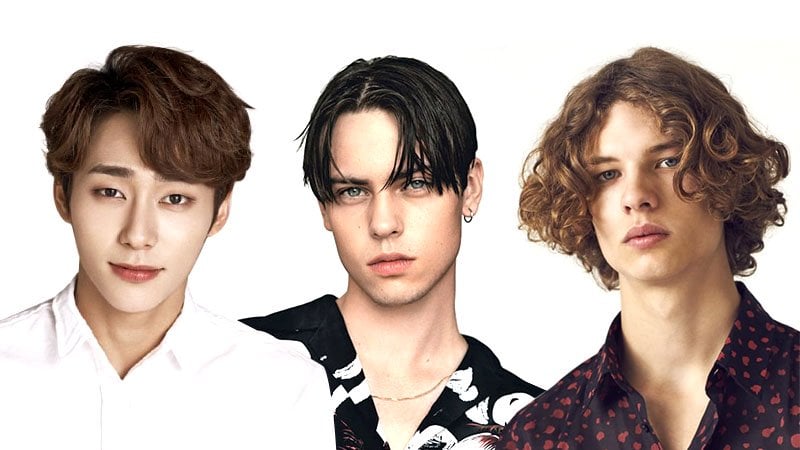 The curtain haircut is characterized by a long fringe parted in the middle or on the side. Oscar Wilde sported the look at the end of the 19th century, with style continuing its popularity through to the 1920s. The first revival came in with the hippie movement in the 1960s. Then, it was popularised again in the '90s by grunge bands such as Nirvana, and Hollywood heartthrobs like Brad Pitt and Leonardo Dicaprio. Nowadays, the hairstyle has had another resurgence in line with the '90s fashion revival. It's seen everywhere from the runways to K-Pop stages. However, in contrast to the earlier iterations of the hairstyle, the 2020's curtain haircut for men is much more versatile. It now lends itself to much more customization and personalization, depending on the gent rocking the style.
RELATED: 25 Stylish Middle Part Hairstyles for Men
1. Short Blonde Curtain Hairstyle
Blonde looks excellent with a curtain hairstyle — just ask young Brad Pitt. Whether your hair is naturally blonde or dyed, you can make this look work for you. A sharp part down the middle looks particularly striking. Additionally, teaming it with an undercut lets the hair sit flatter against the head. For a very modern take, keep the ends super sharp and straight, and use some styling gel for a slick look.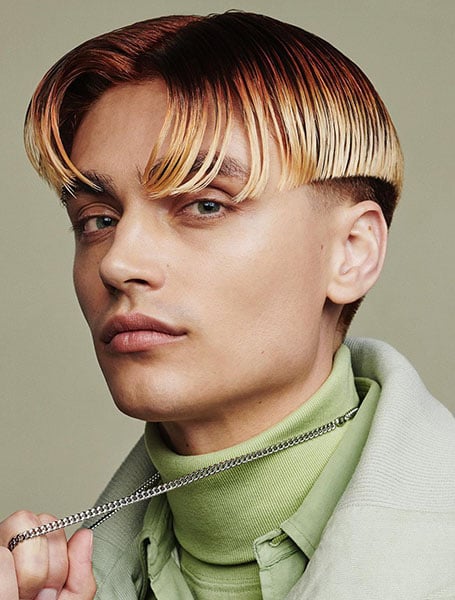 2. Medium Length Curly Curtain Hairstyle
Timothee Chalamet is one of the famous faces who sports a medium-length curly curtain hairstyle. Gents with natural curls will find this a no brainer to style. Simply wash your hair and apply hair oil or a light gel through it to accentuate the curls. The good thing about this look is that it doesn't need to be perfectly uniform. Finish with some texturizing spray for a light hold.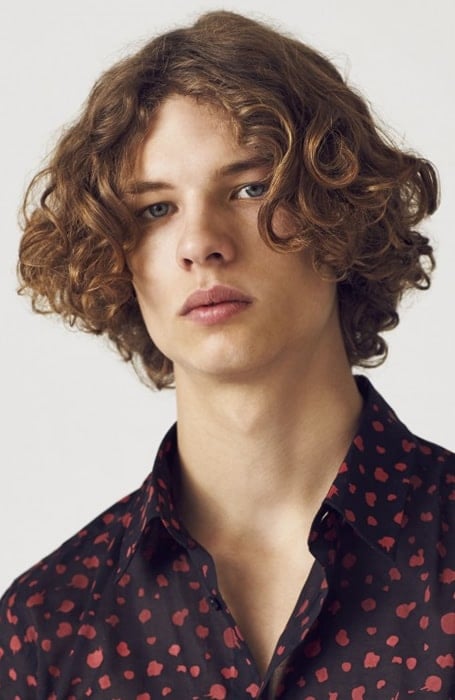 3. Short Black Curtain Hairstyle
A short black curtain haircut is a look reminiscent of some of the bad boys of the 90s. Think Kevin from the Backstreet Boys, Skeet Ulrich, and Robert Downey Jr. However, you don't need the poor life choices and a questionable reputation to pull this look off. To achieve this style, keep the back and sides shorter, but let the top grow to the middle of your ear. Next, use a wet-look gel for that Peter-Andre-emerging-from-the-ocean look. Finally, practice your sultry 'blue steel' look, and you've got this curtain hairstyle in the bag.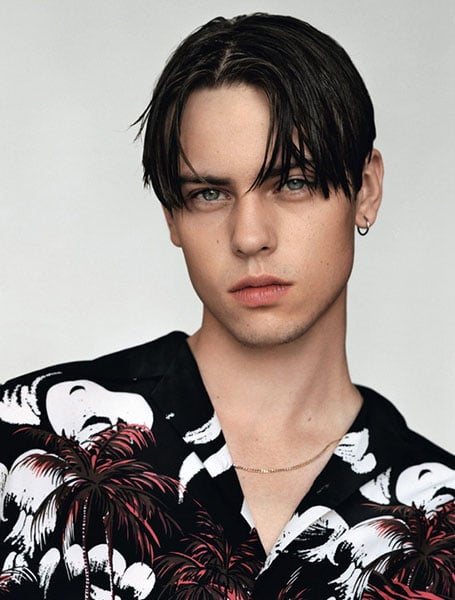 4. Long Wavy Curtain Hairstyle
If you're a gent with long, luscious, curly locks, there's no better style for showing it off than the center-parted curtain hairstyle. Gents with naturally curly hair will simply need to look after their curls to make this work. Make sure to regularly use nourishing hair treatments to reinforce and repair any damage to the hair strands. If you have long straight hair, you can still create this look with a flat iron or curling wand.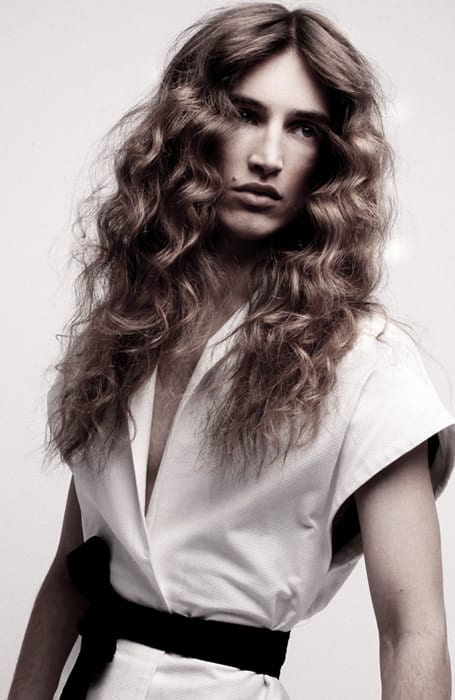 5. Short Messy Curtain Hairstyle
Short messy hair in a curtain haircut is an excellent solution for guys who like a bit of adventure in life. It shows off your rebellious side while still looking modern and attractive. The location and precision of your part don't matter as much with this style. Just make sure to keep the length above the ear, so you don't accidentally look disheveled. Finally, use a texturizing product, such as sea salt spray, or pomade for styling this look.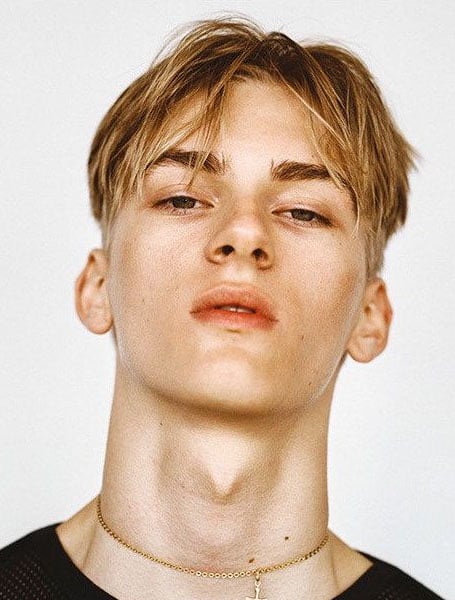 6. Medium Length Wavy Curtain Hairstyle
A medium-length wavy curtain haircut adds an air of brooding mystery. Channel your inner monster-hunting, demon-killing Sam Winchester from Supernatural for this look. The key to pulling off this style is not to let your hair get too dirty and greasy, so wash those locks regularly. You can add texture and movement with some sea salt spray. Additionally, if your hair is starting to get a little greasy, but there's no time to wash, spruce it up with some dry shampoo, which will also add texture. Finally, the extra length on this curtain haircut suits men with oval, heart, or diamond-shaped faces. Keanu Reeves and Jared Leto are great examples of this style working on those face shapes.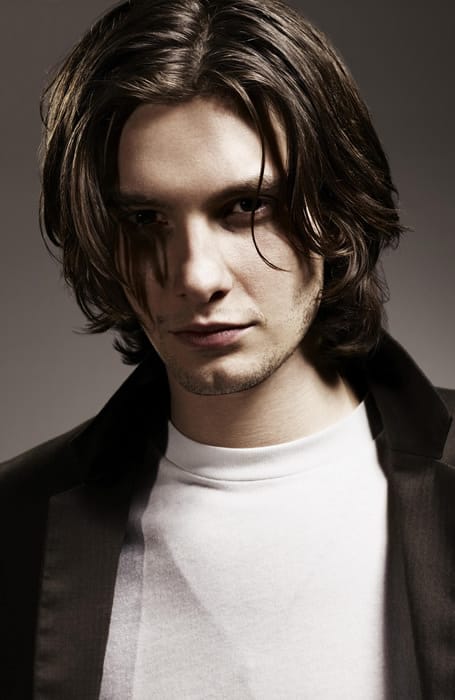 7. Curtain Hairstyle with Beard
Curtain hairstyles pair exceptionally well with a beard. It looks rugged and masculine and creates a contrast between your soft locks and scruff. You'll want to keep your neckbeard tidy and use good beard oil. Similar to other versions of the curtain hairstyle, you can part your fringe wherever it naturally falls, and wear a length that suits your face.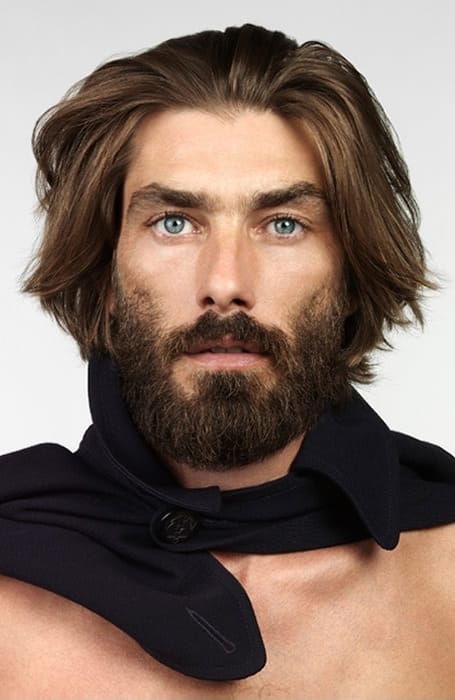 8. Medium Length Curtain Hairstyle
This easy-going look works well for guys who prefer low-maintenance hair. The medium-length allows a lot of flexibility when it comes time for heading to the barber or hairdresser for a cut. Meanwhile, styling can be as easy as wash and go. However, if you want to take it up a level, you can add some texture with some pomade. The medium-length also draws attention to your eyes, which works fantastically well for gents who have deep, soulful eyes.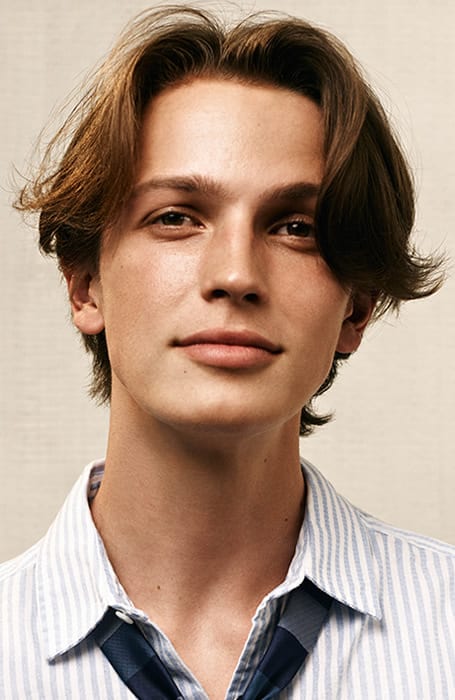 9. Long Straight Curtain Hairstyle
Rocking a long straight curtain hairstyle is a classic throwback to the '90s grunge scene. Both Kurt Cobain and Dave Grohl from Nirvana nailed this look. It's also been consistently popular in the metal music domain, making it perfect for headbanging along to a Slipknot or Gojira banger. If grunge and metal is not your thing, but you want to wear this look, your outfit will make all the difference. It's also important to wash your hair regularly to avoid a devil-may-care vibe.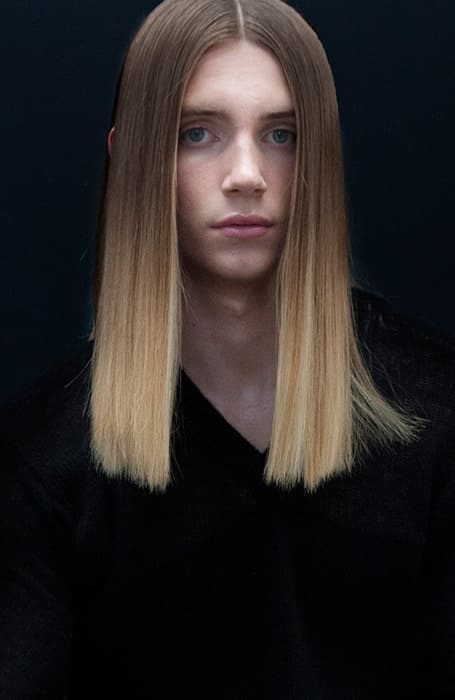 10. Asian Curtain Hairstyle
As many members of globally popular K-Pop bands such as BTS and SuperM have proven, the curtain hairstyle looks great on Asian men. The style works excellently with the thickness of Asian hair, allowing it to be worn smooth and straight, or with added texture. The length looks best at ear height, while the part can be centered or slightly off to the side, depending on your face shape. Follow the lead of K-Pop stars and mix-up this look by coloring it hot pink, vibrant orange, or emerald green.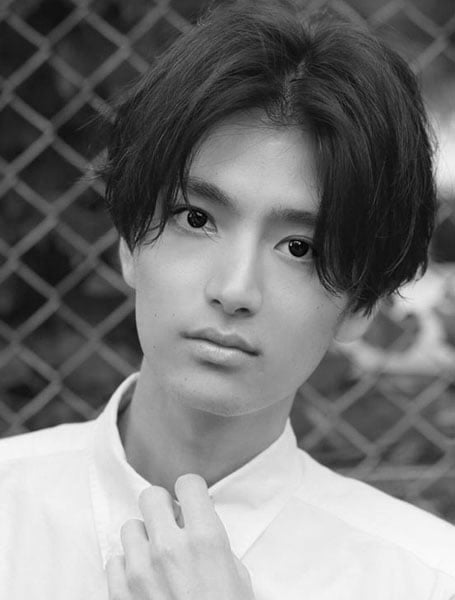 FAQs
What is a curtain haircut?
A curtain haircut is characterized by a long fringe parted in the middle or on the side. It's a versatile style that lends itself well to different hair lengths, textures, colors, and face shapes.
Are curtains back in style?
A curtain haircut is characterized by a long fringe parted in the middle or on the side. It's a versatile style that lends itself well to different hair lengths, textures, colors, and face shapes.
Are curtains back in style?
Curtain haircuts are well and truly back in style in the 2020s and can be seen everywhere from the runways, eboys, and K-Pop stages. Over the years, it's had many different resurgences from the hippie vibes in the 60s to the grunge scene and pretty boy movie stars of the 90s.
How long does my hair need to be for curtains?
Ideally, you want the length on top to be five or six inches, so it sits around your eye level. This length will let it fall naturally and easily without product, and you'll get that iconic floppy-haired look. The remainder of your hair can either be long or short with an undercut or low fade.
What is the eBoy haircut called?
The eBoy haircut is also called a curtain haircut. The eBoy look stems from gaming and social media sites such as TikTok, Twitch, and Instagram. It's a look influenced by emo, goth, anime, and skater sub-cultures and is generally recognized by the curtain hairstyle, darker clothing, and painted nails.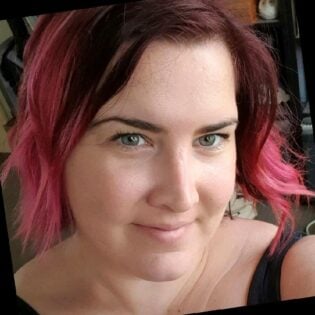 Alexandra Linde is an experienced writer holding a bachelor's degree in Journalism. She is the owner of Alexandra McKiterick Creative and has expertise in travel, fashion, fitness and lifestyle. Alex has previously written for Flightcenter, Travello, and Backpacker Deals.
SUBSCRIBE TO OUR NEWSLETTER
Subscribe to our mailing list and get interesting stuff and updates to your email inbox.