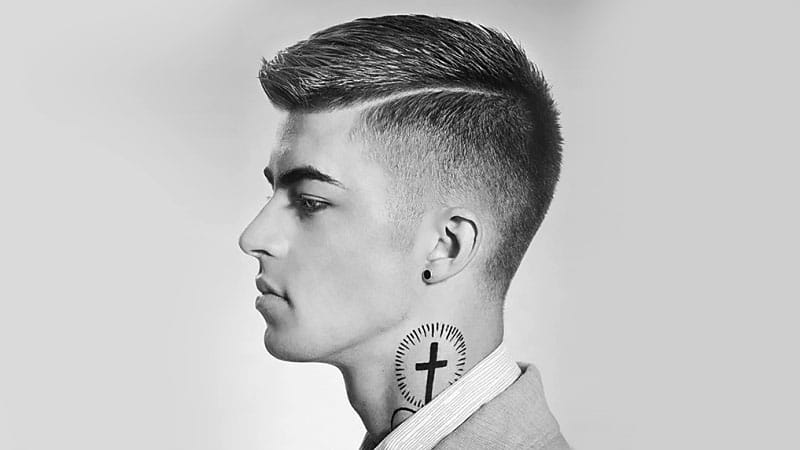 If you're feeling a little punk rock but don't want to give your grandmother a heart attack at your next family gathering, the faux hawk haircut is something you should consider. Inspired by the perpetually punk Mohawk, the faux hawk is the less radical version that will allow you to play up the punk on the weekend, but keep things relatively conservative and professional during the week.
RELATED: 30 Unique Mohawk Hairstyles for Men
Mohawk vs Faux Hawk
The Mohawk has shaved sides with a dramatic strip of hair that runs from the front of the head to the back. A faux hawk is a less dramatic take on a Mohawk; the sides are clipped shorter than the strip of hair on your head, but there is not a great distinction between them.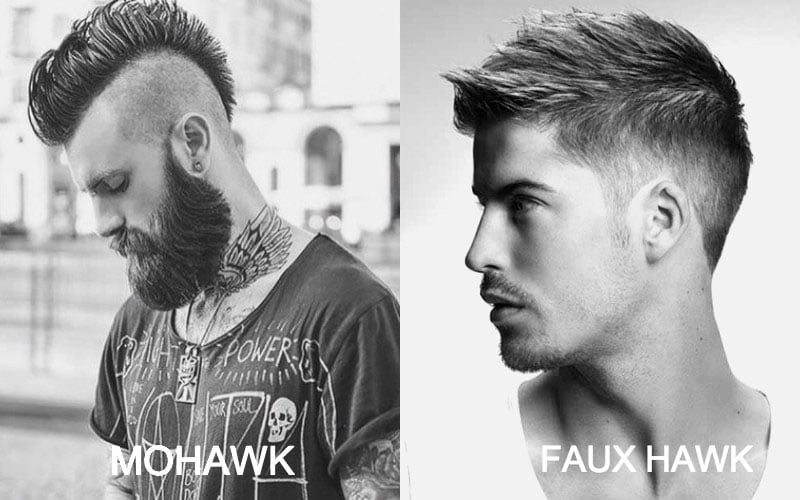 How to Style a Faux Hawk
The Faux Hawk relies on good blending, so make sure that there isn't much distinction between the longer and shorter proportions of your hair. For styling your locks, it is best to apply a product when your hair is almost dry. Use your fingers so that the product coats your hair. From here, your next step depends on the type of faux hawk that best suits your face shape. For added volume, harness a blow dryer to direct your hair back and along the centre of your head. Use your fingers to work in a bit more product to get the desired hold then finish with a strong hairspray.
Recommended Styling Products
1. Short Faux Hawk
A short faux hawk is tamer than the longer versions of this hairstyle, and will allow you to add some texture to your hair. The trick when cutting a shorter faux hawk is to ensure that you style it with precision. You won't be working with longer proportions (making your styling less forgivable), so it is up to the product you're using to ensure it sits right. We recommend a matte hair product (pomades work nicely) and a lot of patience. You can use a comb, but your fingers are best for added precision.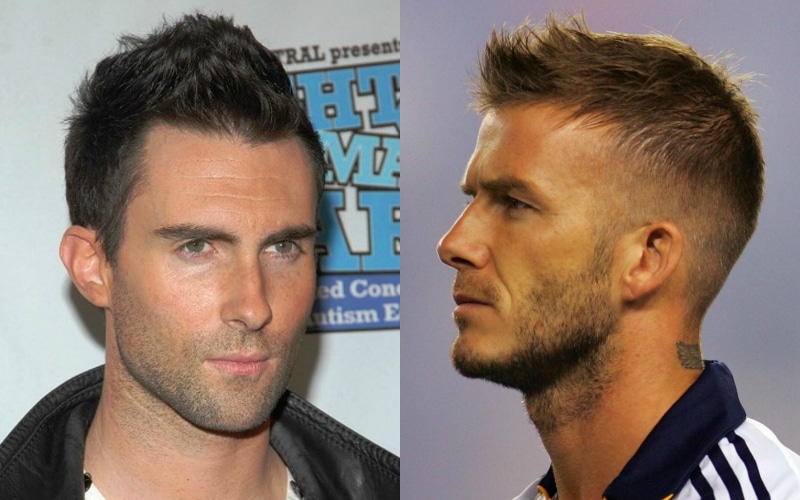 2. Long Faux Hawk
A longer faux hawk is different from a regular Mohawk, because of the blended proportions. This is integral for your barber, to confirm that he/she will not take too much off the sides. Product is paramount for a longer faux hawk, so use a decent amount to work in, ensuring that your locks are in place all day. There is still a lot of hair to work with, but it is all about trial and error – use your fingers to adjust your hair as you see fit.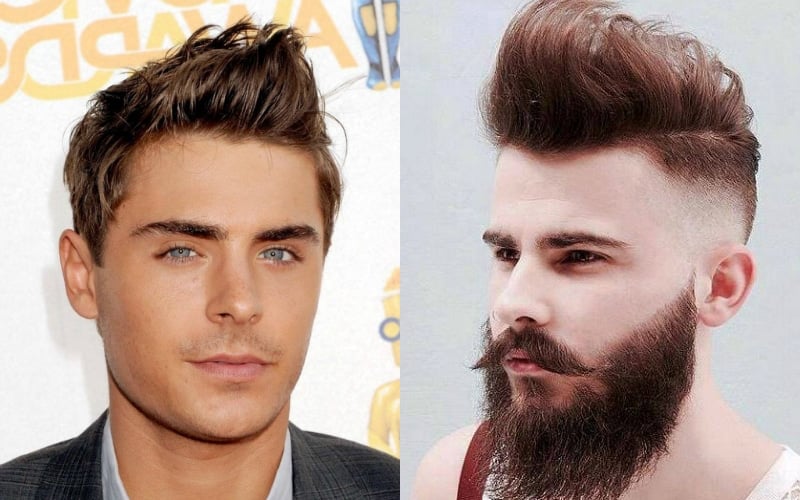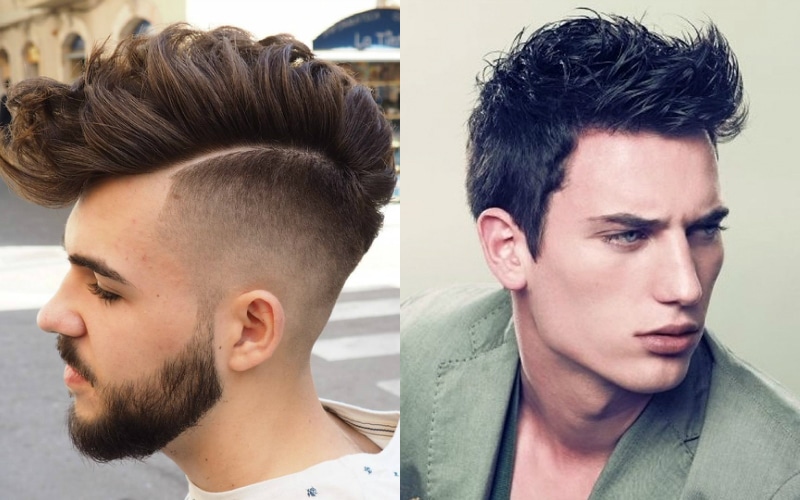 3. Taper Fade Faux Hawk
The taper fade faux hawk blends the hair nicely on the side of the face. The trick to maximising the proportions of this cut is knowing what length will suit your individual features. This will better allow you to decipher whether more volume and length up top will work for your face shape. A failsafe option is to work with medium length hair for this hairstyle.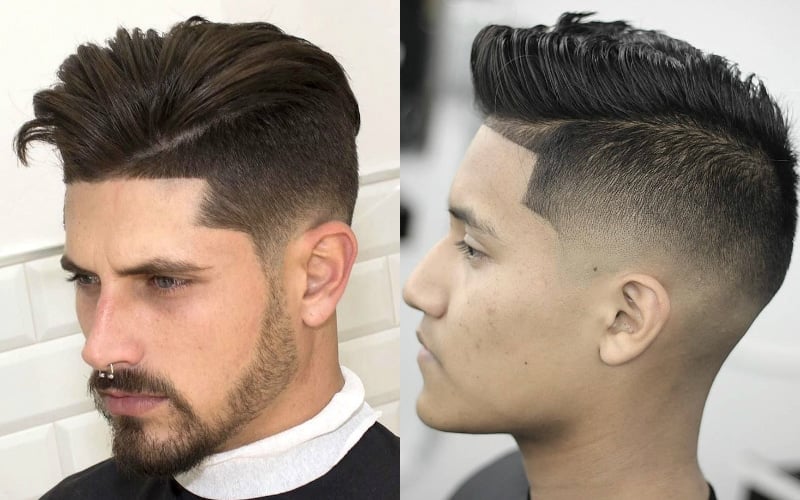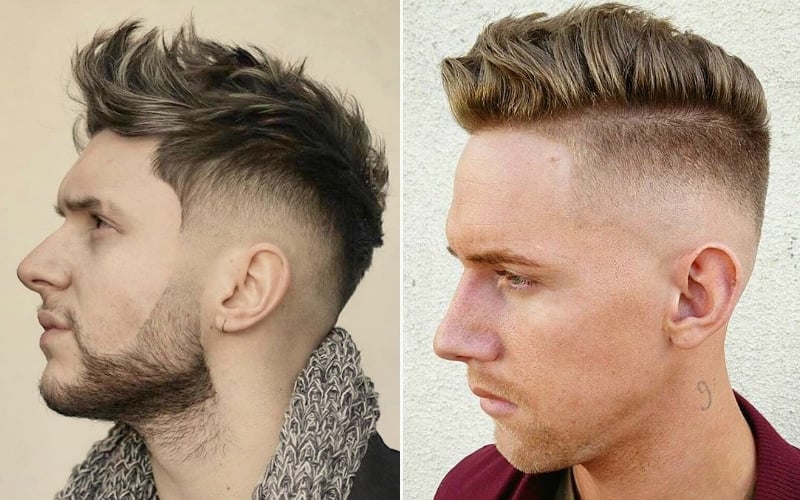 4. Low Fade Faux Hawk
With a low fade faux hawk, it is important that your hair registers polished and well put together. As you're working with significantly shorter proportions at the bottom of your hair, a bit of gloss will go a long way and complement a low fade. Opt for a glossy gel or mousse and style accordingly.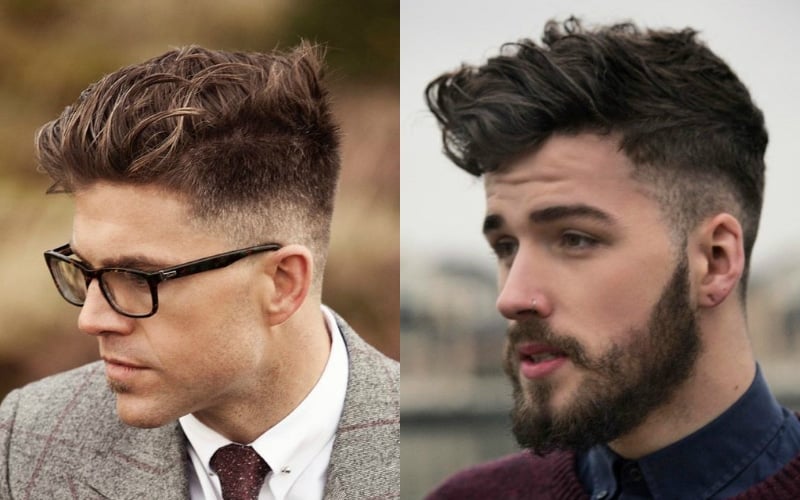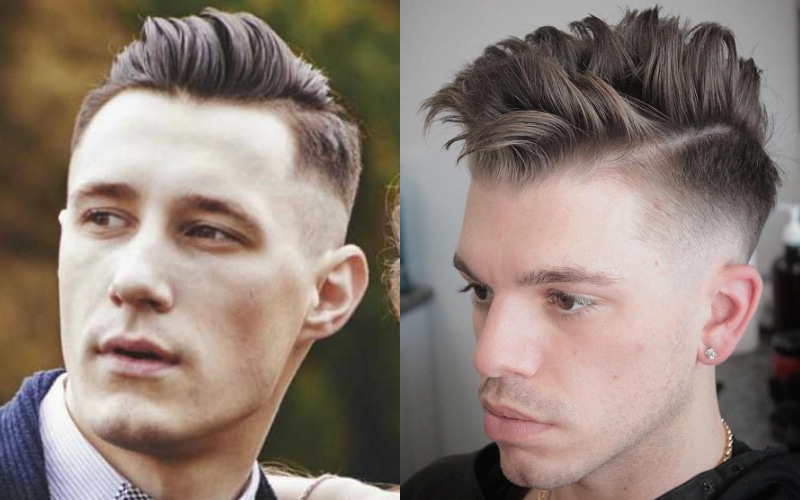 5. Curly Faux Hawk
For those blessed with curls, a curly faux hawk is a different way to lend dimension to your natural hair texture, particularly if you are struggling with a thick and unmanageable mane. Keep in mind that this cut typically works best for gents with wavier curls. Use a lightweight mousse or pomade that works well with your curls and style accordingly. For a refined take, blow dry your curls for a long-lasting hold but ensure you don't entirely lose the curly shape.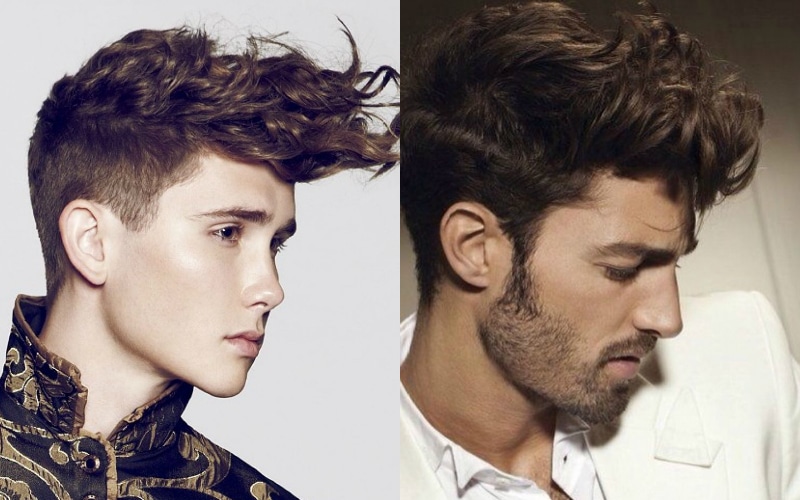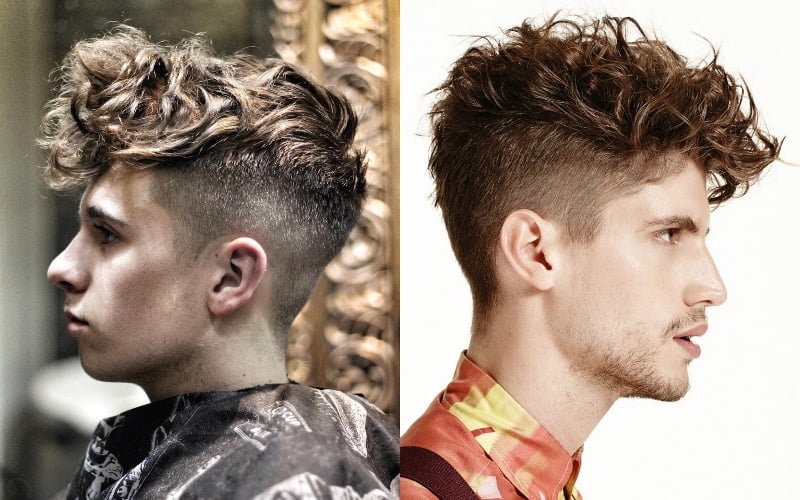 6. Undercut Faux Hawk
The closest version to a Mohawk, the faux hawk undercut relies on a pretty big distinction between the sides and the centre part of your faux hawk. Your overall aim should be to play down the severity of an undercut, making the centre part of your hair register not as severe.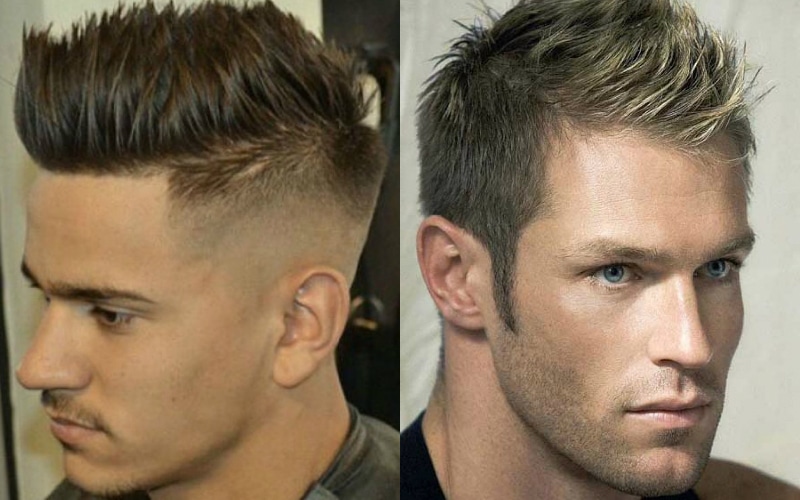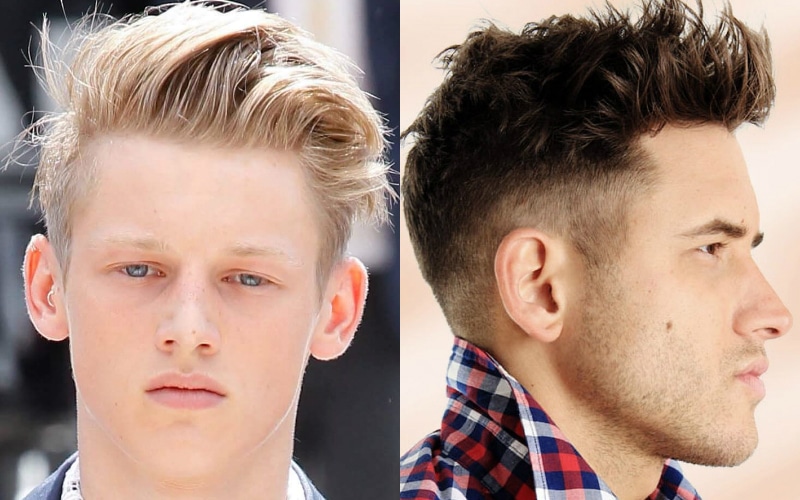 7. David Beckham Faux Hawk
David Beckham shows us how to do the faux hawk justice, and his take on this cut has developed over the years. From his early years in soccer to his more modern interpretations of this hairstyle, Beckham keeps his hairstyling proportionate to his face shape. Beckham's modern cut still preserves faux hawk inspired elements but is more toned down in terms of balance.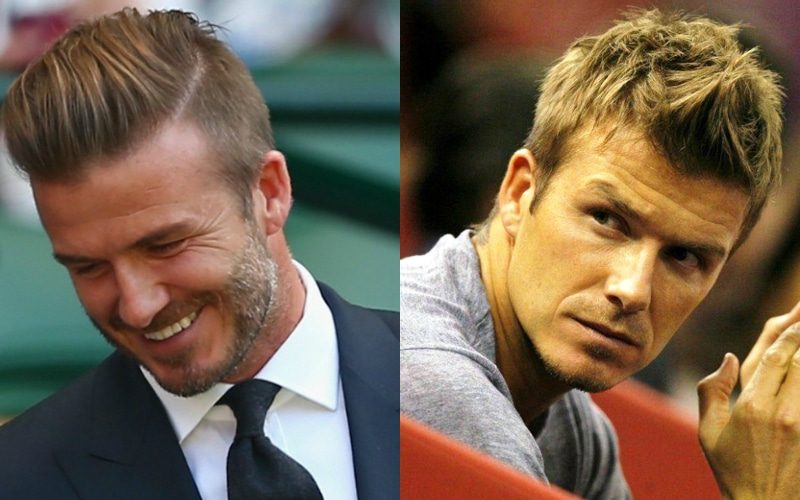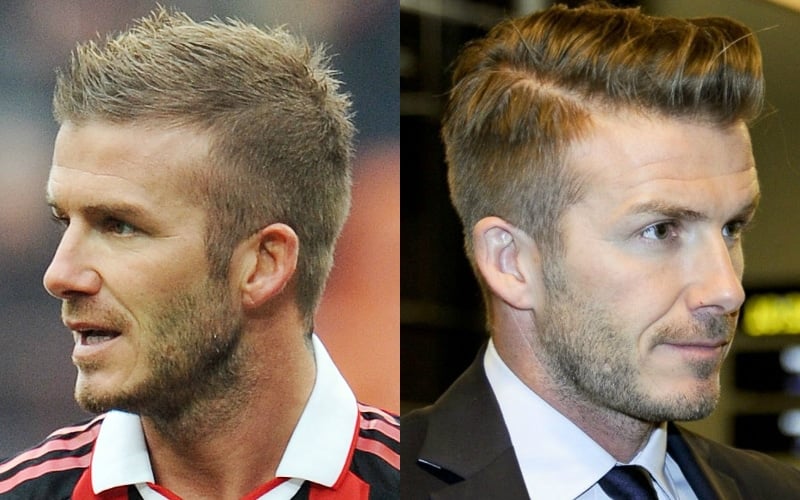 SUBSCRIBE TO OUR NEWSLETTER
Subscribe to our mailing list and get interesting stuff and updates to your email inbox.