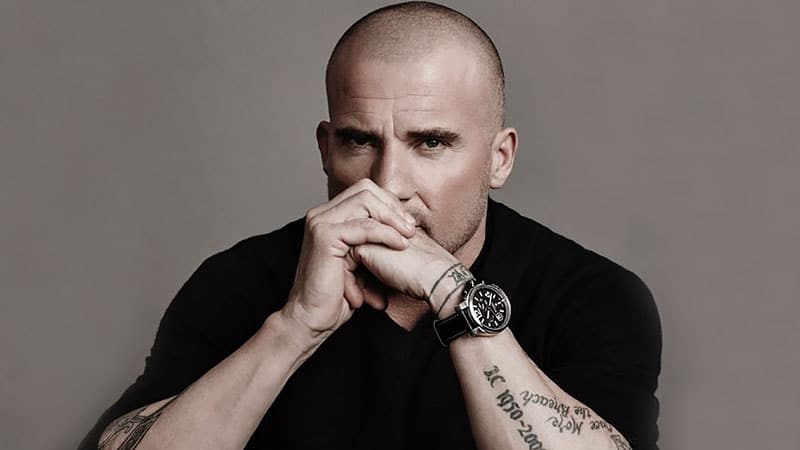 When it comes to stylish and straightforward, military-inspired haircuts, the buzz cut is the tried and tested go-to. Minimalist and masculine, this cut is perfect for daring gents who want to show off their facial features. To guide your next buzz cut request at the barber, we've compiled a collection of cool, ultra-short styles you will be sure to rock.
RELATED: 10 Cool Military and Army Haircuts for Men

1. Military Buzz Cut
The induction haircut was a rite of passage for new army recruits. It wasn't just about the aesthetic of the sharp edges and hyper-masculine dimensions – this was a logical haircut that was intended to prevent the spread of lice amongst the army camps. The induction cut is an even shave with very little hair. One of the shortest versions of the buzz cut, this hairstyle is perfect for oval face shapes, but also quite complimentary to rectangle faces. It is also an extreme take on the buzz cut and not for the faint of heart.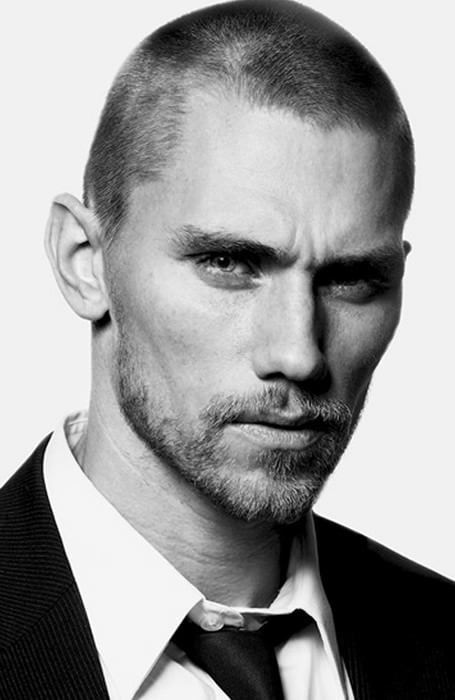 2. Buzz Cut Fade
If the military-inspired induction cut is a little too extreme for your taste, the buzz cut fade may better cater to your hair needs. The fade relies on dimension, so you'll need to work out the subtleties that you want your barber to carve with his razor. Typically, you will be working with no hair around your ears, and then gradually build up to a still very short length up top. This version of the buzz cut is quite clean and tidy and will grow out well. But, keep in mind that there is nowhere to hide with the faded buzz cut, so ensure you don't have any bumps or scars because your skin will be very much on show.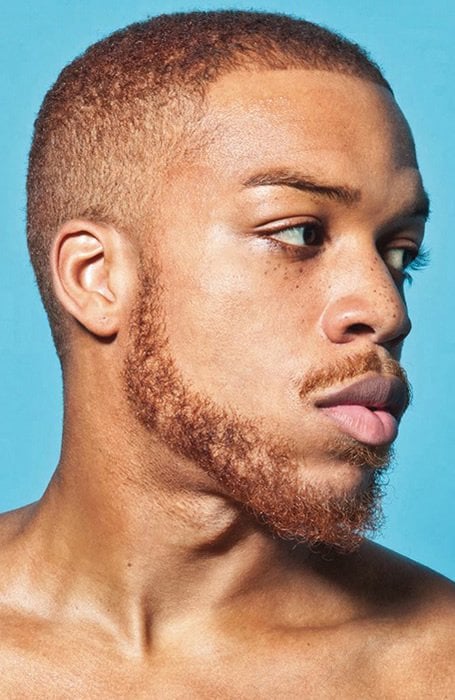 3. High & Tight Buzz Cut
The high and tight boasts proportions much like an undercut, but with this cut, you're working with extremely short dimensions. There won't be much consistency with your hair length for a real high and tight cut, as there should be longer proportions up top. Keep in mind that you'll need contrast to do the high and tight justice. This version of the buzz cut offers a bit more versatility to those that do not have a longer face, as it will allow you to elongate the length of your face visually.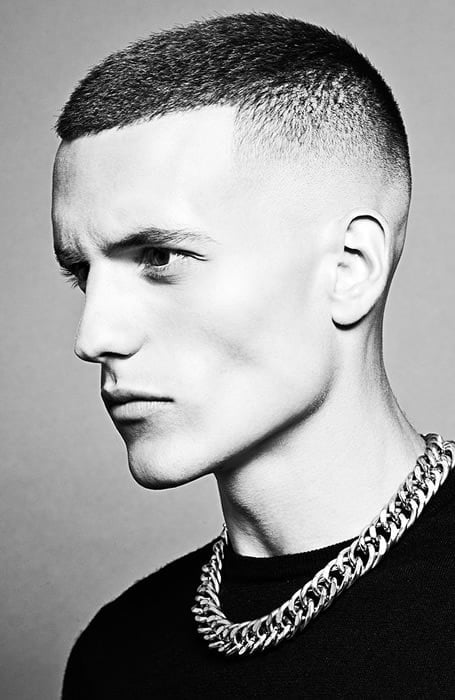 4. Crew Cut Buzz Cut
Yes, this version combines two iconic haircuts, leaving you with a distinguishable and well-blended aesthetic. This is also a more versatile way to go about the buzz cut – the crew cut boasts a universally flattering aesthetic that ensures a balanced and well-aligned look. The crew cut-inspired buzz cut is also excellent for men with longer foreheads, as it allows you to maintain a bit more length toward the front of your head, mimicking a fringe. The trick to pulling off this buzz cut is to ensure you style it appropriately; a matte pomade or mousse will do the trick and keep everything neat throughout the day.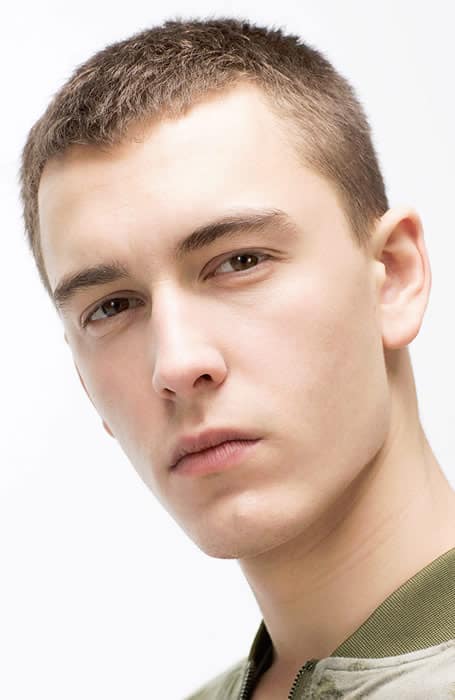 5. Caesar Buzz Cut
If you like the look of a long buzz cut but aren't sure how to style it, consider opting for a Caesar. To achieve this look, ask your barber to buzz your hair using a higher guard, such as a number 5 or above. Doing so will provide you with the proper length to create this look. Then, ask your barber to also cut a small horizontal fringe at the front of your hair. Although this fringe will be minimal, it will ensure your style is a real Casaer cut. Now, all you need to do is regularly style your hair to sit forward. To so do, brush washed hair forward and blow-dry in the same direction. Once dry, use a comb and a tiny amount of pomade to seal your style.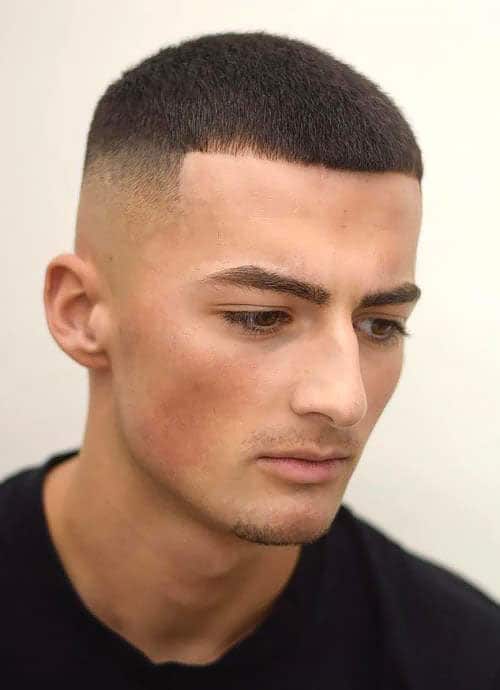 6. Buzz Cut with Beard
Most men know that a buzz cut works well with a beard. For men who are daring enough to run a razor across their entire scalp, a beard is a great option to preserve a bit of texture to your overall look. The proportions up top should typically be even and on the shorter side. Most importantly, you should experiment with a length that suits your unique face shape. By starting out with asking your barber to take a little bit off and then gradually lowering the razor size, you'll get a feel for what will best complement your beard and face. Whether it's a bit of stubble or a lot of longer facial hair, know your proportions, and nominate the best buzz cut to suit you.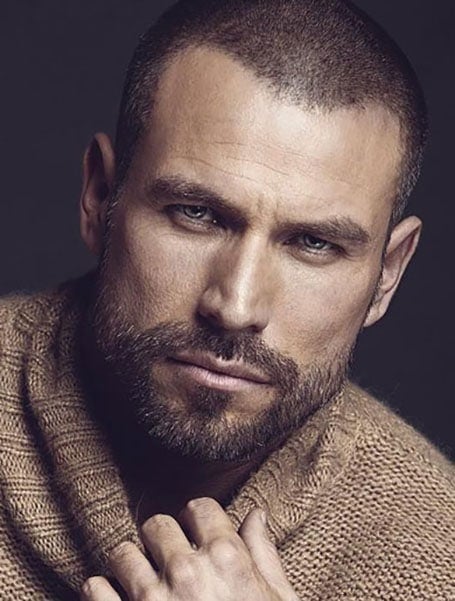 7. Buzz Cut for Receding Hairline
For gents with a receding hairline or widow's peak, a buzzed haircut can make a fantastic option. Due to its minimal length, this cut offers less contrast between your head and hair. As such, it doesn't highlight your receding hairline or widow's peak like a longer style can. So, if you're looking to avoid drawing attention to any balding areas, this is the cut for you. Additionally, this minimal style will not only detract attention from your hairline but also put it back on your face, allowing you to showcase your best facial features.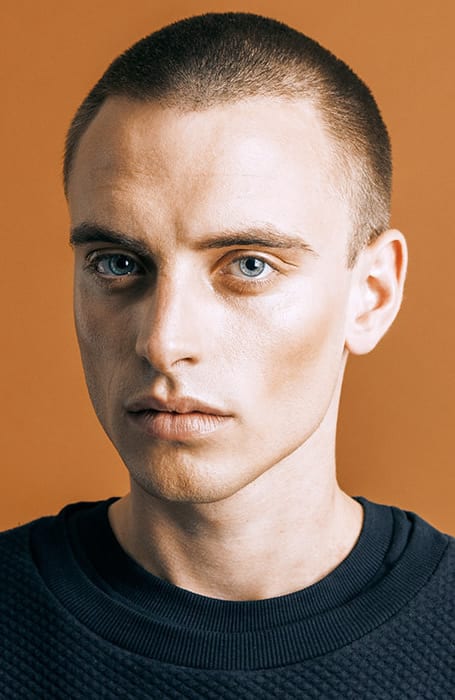 8. Mohawk Buzz Cut
Our faux-hawk guide dealt with mohawk-inspired cuts, and the buzz cut that is influenced by the well-known cut follows suit. Despite the incredibly shorter proportions, the mohawk buzz cut maintains a longer strip of hair that runs from the top front of your head down toward the nape of your neck. The one thing that will ensure you remain true to a buzz cut is ensuring your barber works with minimal dimensions, which will distinguish this cut from other mohawk hairstyles.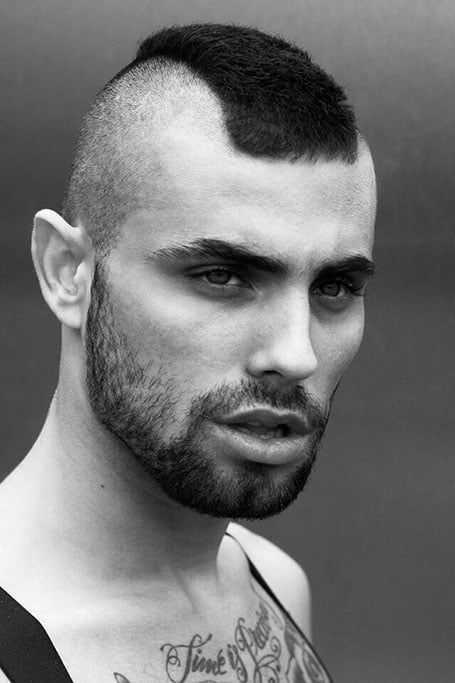 9. Asian Buzz Cut
Asian men typically have thick and straight hair, which is gorgeous and can be styled differently. If you want a look that is easy to style, masculine and can be worn in various settings, including more professional ones, opt for a buzz cut. It is a great way to reinvent your look and draw attention to your features, particularly your cheekbones and jawline. This look is highly recommended for those with strong features and oval faces, although it can be adapted to suit most men.
​​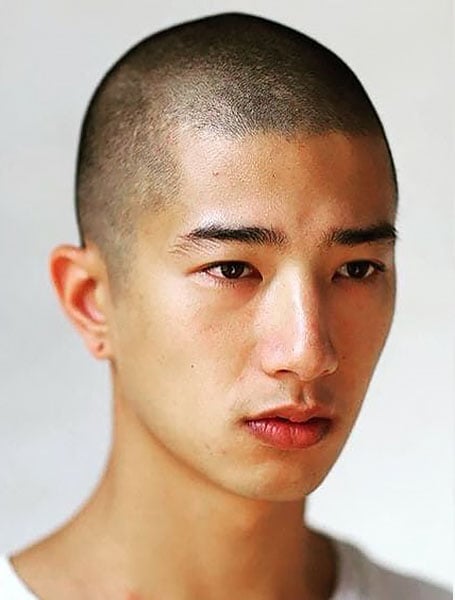 10. Bleached Buzz Cut
The buzz cut can be adapted to suit various hair textures, lengths, and styles. By far, one of the most noticeable looks is the bleached buzz cut because few things make a statement in the same way that bleaching does. It has been worn by celebrities and style icons and is a great way to instantly switch up your look and draw attention to your face. It also looks especially good with darker skin tones. The only downside is that the bleaching process can damage your hair, and you must minimize this. Use hydrating products and deep treatments to help keep your hair from being dry and frizzy.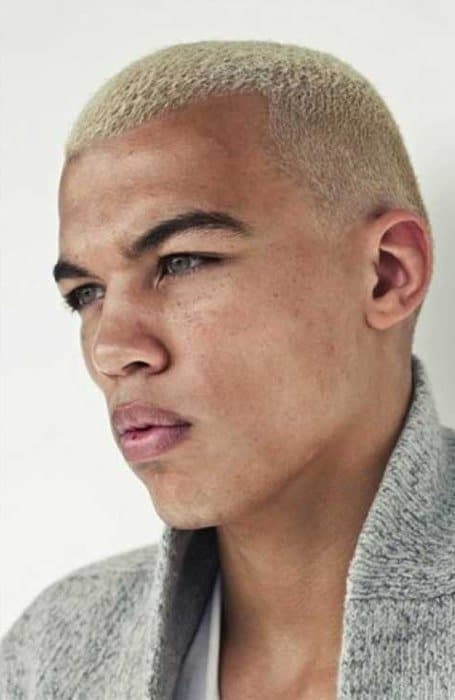 11. Blond Buzz Cut
Another look that is going to demand attention is a bright blond buzz cut. Blond hair is excellent for men because it is light, giving your hair an instant lift. Whether you are naturally blonde or dye it this color, there are many ways to wear it, including the buzz cut. The haircut is versatile and can be adapted to suit your face shape and hair texture, as well as your style. The blonde color makes for a fierce appearance. It is important to ensure your hair and scalp are kept in good condition, as blond hair can draw attention to split ends and damage more than darker colors.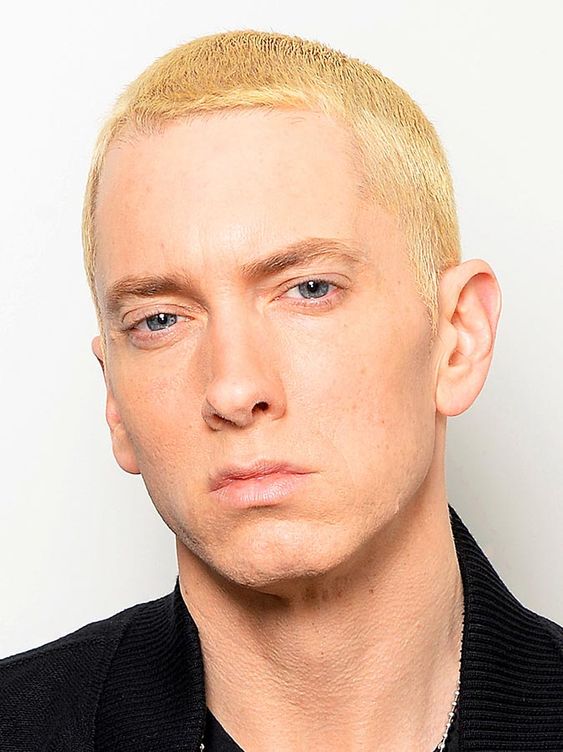 12. Burr Buzz Cut
The burr buzz cut is another option for men who want a masculine look with softer proportions. It features hair clipped to an even length all around the head; the clipper length is around a number 1 or 2. The hair is only slightly longer than the induction cut, which allows you to have some texture. This also makes it more maintenance, and you will need to make regular visits to your barber to keep it your required length. For a more balanced look, pair your burr with some light stubble. This can m achieve a tougher and more mature appearance.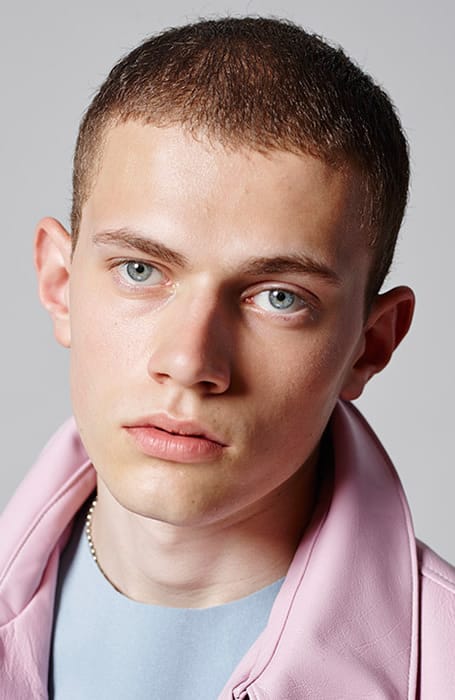 13. Buzz Cut Afro with Temple Fade
When deciding on a buzz cut that is perfect for you, there are several things to consider; your hair texture, how much maintenance you want, and if it can be personalized to suit your style. For men with Afro-textured hair, this is a great way to keep it tame and reduce grooming time, but it also has a softer appearance than naturally straight hair. A temple fade is, as the name suggests, a fade that starts at the temples. This is a look where less is more, and keeping it short is practical but cool.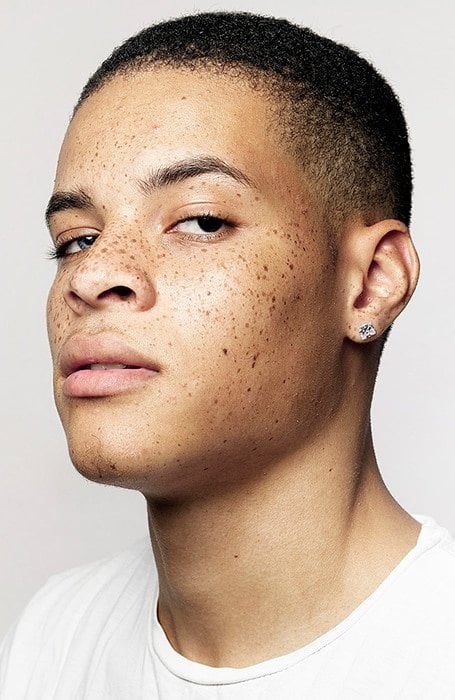 14. Buzz Cut With Line Up
If you want to add some personality and edge to your buzz cut, then pair it with a line-up. The line-up haircut creates an unnatural shape that draws the eyes to the head. It can be done in several ways depending on your preference, and you can work with your barber to find the best look for you. This could be lines or interesting angles, and you can experiment with the placement; the temples, hairline, or parting. It is an excellent option for a man who oozes confidence and has a little attitude. It is also for someone with strong features, as the buzz cut will highlight these.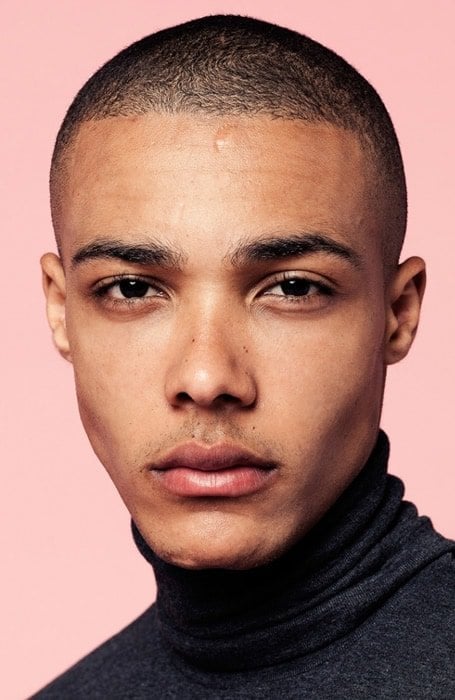 15. Long Buzz Cut
A buzz cut can be incredibly versatile and can be adjusted slightly with various lengths. A long buzz cut is a perfect option for the man who doesn't want to commit to a super-short hairstyle. It is short enough that it is not hard to maintain and gives you a masculine and cool appearance, but it offers enough length for you to personalize it slightly. This could be with a parting or fade. You also need to worry less about your scalp as there will be full coverage with this option.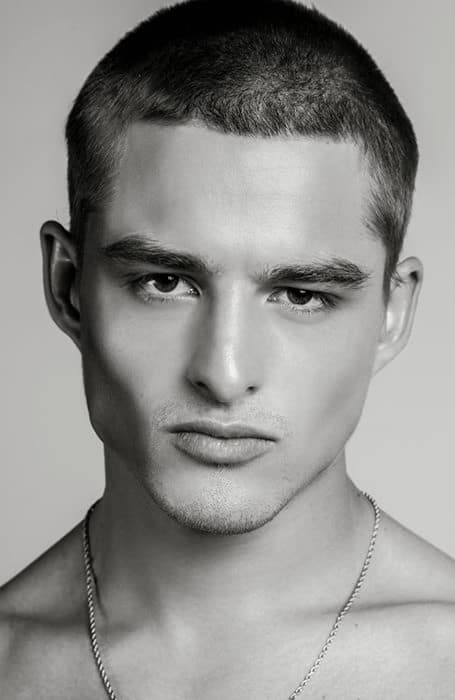 16. Buzz Cut with Taper Fade
Taper fades are the perfect addition to any men's hairstyle because it leaves your haircut looking modern and polished. The taper gradually fades the hair on the side and back, reaching to the skin at one point, while the hair on top is kept longer. A buzz cut is already a short look, so the combination is more blended and doesn't create much contrast. This makes it easier to wear. This is a minimalistic yet cool option that's excellent for men with strong features.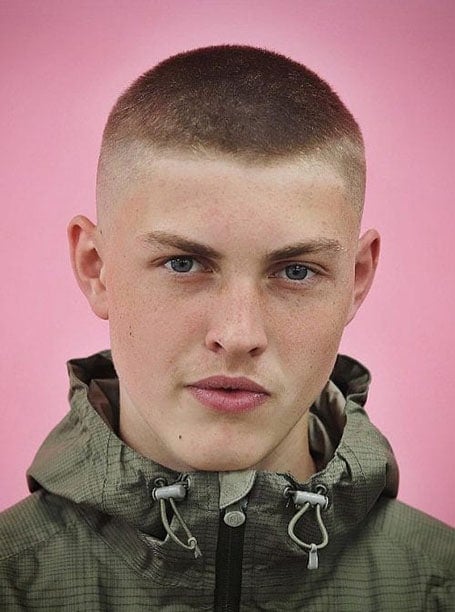 17. Buzz Cut With Waves
The waves hairstyle is exceptionally trendy and is defined by its ripple-like appearance. The textured look is fantastic on short hair and, when paired with a buzz cut, is the perfect combination of practicality and style. Waves take patience and are time-consuming to create, but they give your look definition. Waves are designed for short hair, but you need some length to achieve them, so don't clip your buzz so far down that you can see your scalp. You can pair it with fades or undercuts for a cool finish.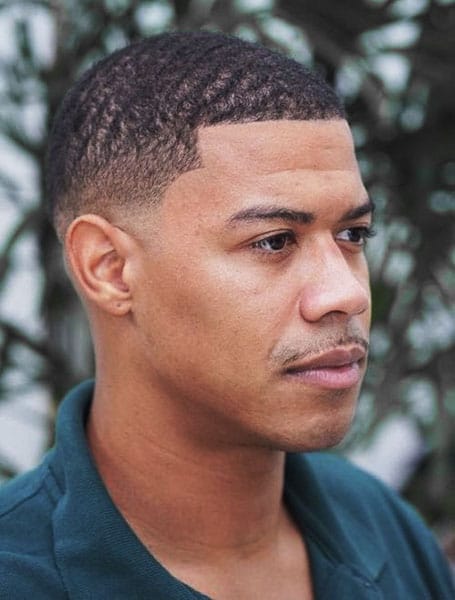 18. Buzz Cut with Hair Design
The traditional buzz cut is very short and inspired by the military. It creates a clean and polished appearance, but there is little room for personalization. A more modern approach allows you to experiment with different fades, lengths, and details. A buzz cut with hair design is a fantastic way to express yourself and let your personality show. Hair designs are when a pattern, line, or angles are shaved into the hair; anything from abstract looks to diamonds and zigzags. For those who want a more rebellious look, you may be drawn to bright-colored hair or bleached blond, which will show your artwork even more.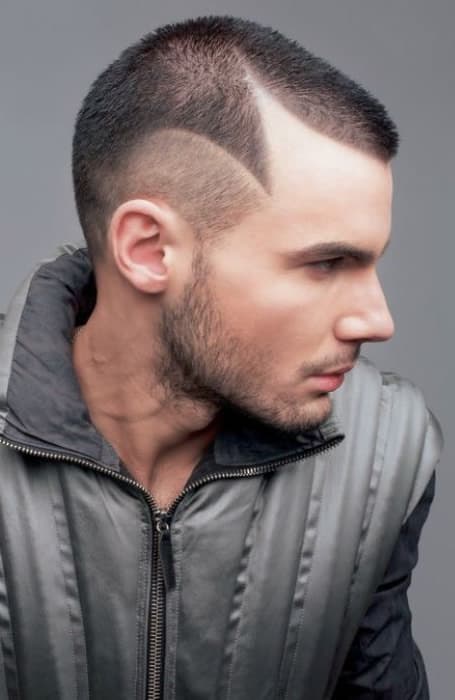 19. Widow's Peak Buzz Cut
The widow's peak refers to a hairline with a V-shaped piece in the middle of the forehead. Some men choose to shave it, but there is no need if you find the right haircut. There are many ways to style it, among them the buzz cut, which can take the attention away from your hairline or let the widow's peak become front and center, allowing you to embrace it. If you're opting for a traditional buzz cut, the short length will make your widow's peak blend into the rest of your hair. The buzz cut is practical and requires little grooming time, and this can appeal to an on-the-go gent or someone who wishes to achieve a manly, no-nonsense appearance.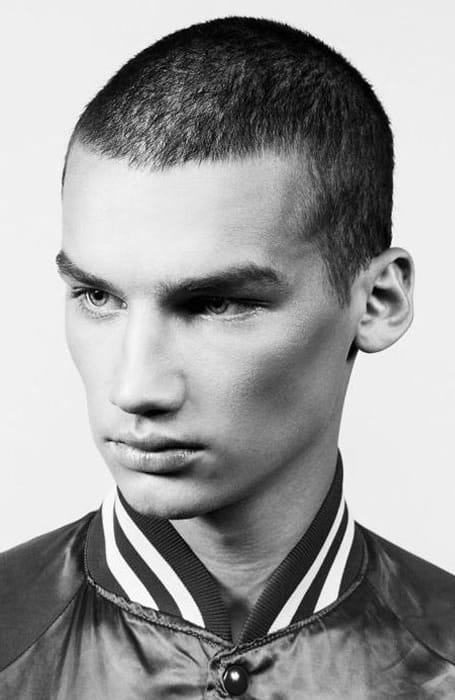 20. Mid Fade Buzz Cut
The buzz cut is one of the most versatile hairstyles for men and can be adapted to suit all hair textures and will complement most face shapes. The mid fade is an excellent choice for those who want to alter the buzz cut to reflect their style. It is defined by the position on the head that the taper starts, which is higher than the low fade and lower than the high fade. The mid fade ends between the temples and the ears and will draw attention to the hair on the top of the head. It can make it look fuller and thicker by creating a slight contrast.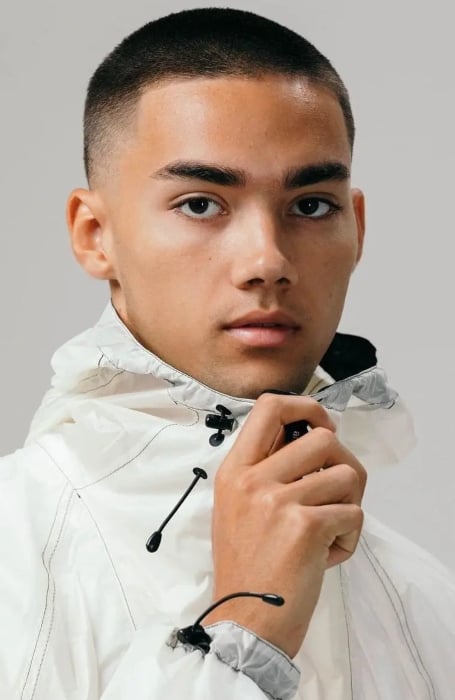 21. Low Fade Buzz Cut
The buzz fade looks great on most men and can be easily adapted to suit your preference. This includes styling it with a low fade, which will create a subtle contrast with the hair on the top of the head and the back and sides. The low fade is a faded style that tapers low on the head, focusing on the bottom inch of the hair. This makes it a more wearable option than many other fades because it is a subtle change in length and will complement the buzz cut.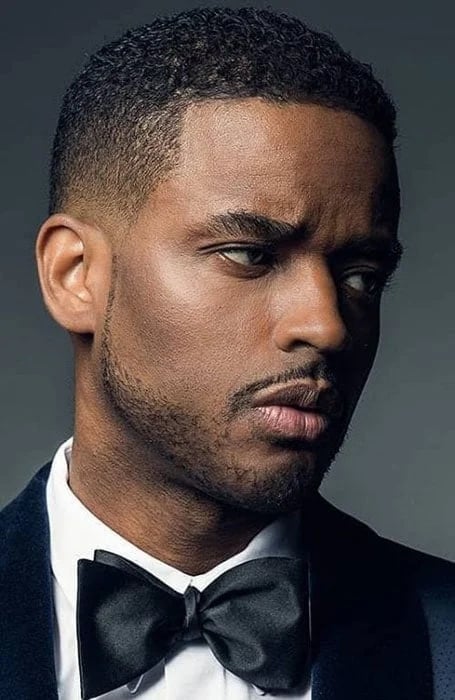 22. Skin Fade Buzz Cut
The buzz cut may be a low-maintenance hairstyle but it can also be personalized to suit your preference. One of the easiest ways to do this is to pair the classic short haircut with a faded style to give your hair a modern and fresh finish. For those who want to stand out and create fullness at the crown, pairing the buzz cut with a skin fade is an ideal option. The skin fade is one of the more daring fades because it graduates from longer lengths down to the skin. It is sleek and ideal for giving your buzz cut structure and creating a neat, polished appearance.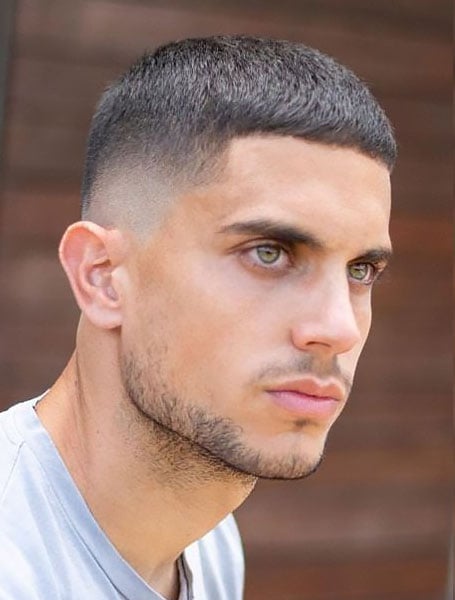 23. Buzz Cut Thinning Hair
There is a lot to like about the buzz cut but most men are drawn to it because it is a low-maintenance hairstyle that is effortlessly cool and suits all hair textures. For those with thinning hair, cutting the hair short is preferable. The buzz cut can create the illusion of thicker, fuller hair on the top, disguising your hair loss. It is excellent for those with hair that is thinning at the crown.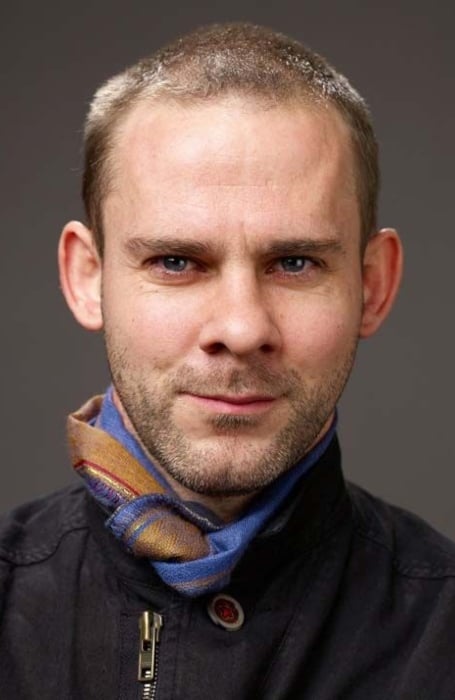 24. Buzz Cut for Balding Men
For balding men, you want to keep your hair as short as possible to avoid drawing attention to your hair loss. A buzz cut is an excellent choice because it can be adapted to suit your preference and the hair is short enough that it can detract from balding by minimizing the appearance of a receding hairline. The appeal of the buzz cut is that it is a low-maintenance hairstyle. It will complement all hair textures and looks great on most men, creating a masculine and neat appearance.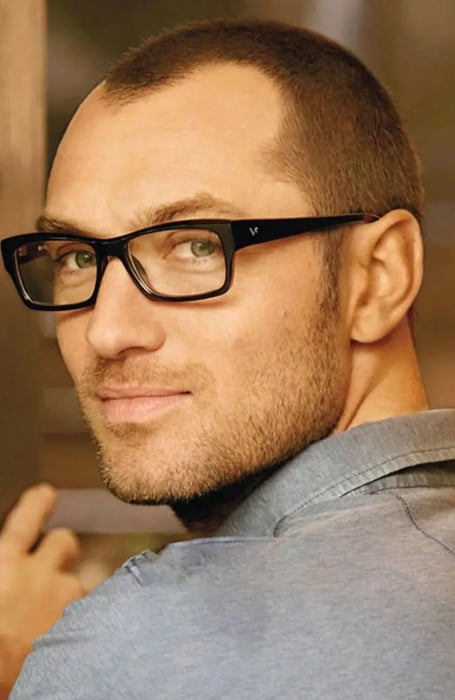 25. Buzz Cut Chubby Face
Chubby or larger faces usually want to choose a hairstyle that will create the illusion of length and have a slimming effect. The buzz cut can be adapted to suit your preference and complement your face shape, but the best option would be to create contrast. This is achieved by pairing the buzz cut with a fade. The fade will draw attention to the top of the head and help you create balance.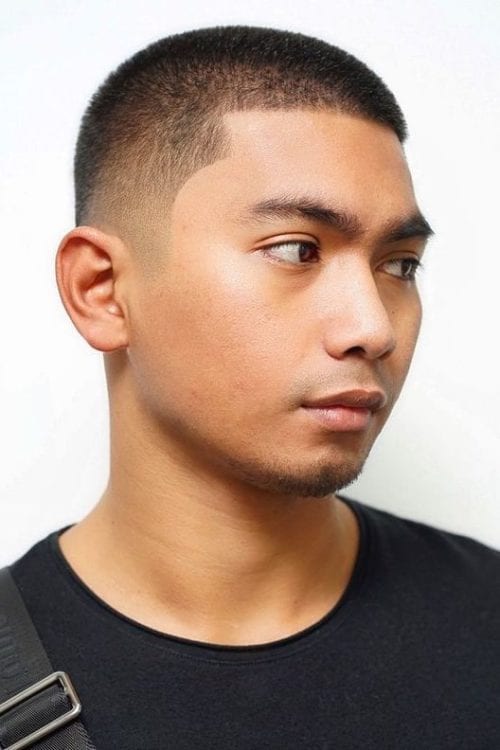 26. Buzz Cut Round Face
The buzz cut can complement a round face. The buzz cut is a hairstyle that is defined by having the same length all over, but it can be adapted to suit your preference including with different lengths, from super short to a little longer. For round faces, you want to keep some length, especially on the top of the head, which can help to elongate the face by drawing attention to the crown. You can also pair the buzz cut with a fade to create a gradual shortening on the back and sides.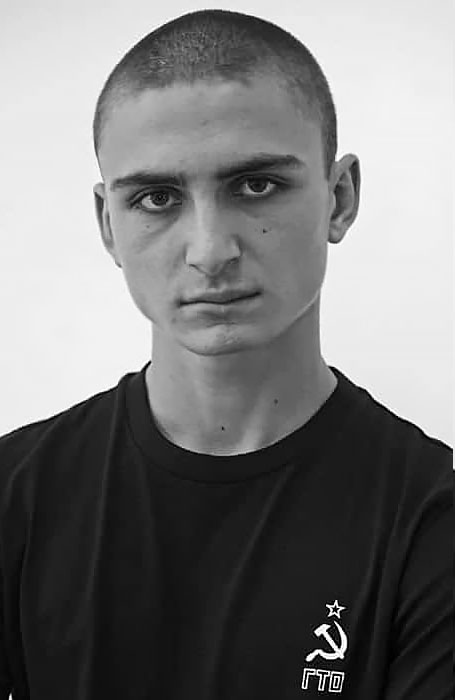 27. Buzz Cut Oval Face
Oval face shapes are the most versatile and look great with buzz cuts. You have variety with the hairstyle you choose, letting you experiment with longer or shorter buzz cuts. Adapt the traditional buzz cut to suit your preference, including experimenting with color and fades to let your personality shine.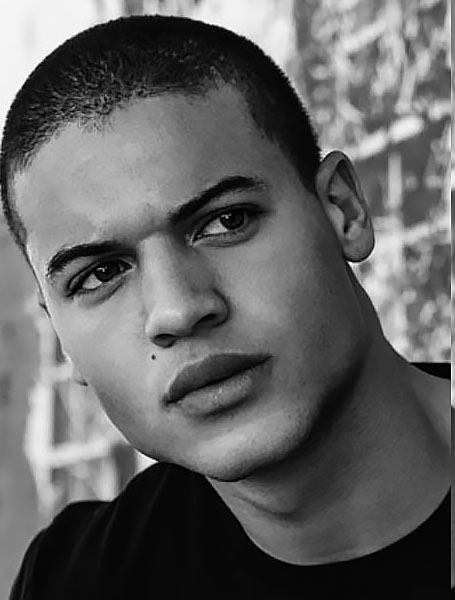 28. Buzz Cut for Square Face
Square faces are considered attractive for men because they highlight your jawline, giving you a strong, masculine appearance. The square shape is one of the best face shapes for the buzz cut and will complement the look. Square faces also benefit from drawing the eye away from thinning hair and a receding hairline. You can experiment with the length of your buzz cut to find the look that best suits your hair texture and preference.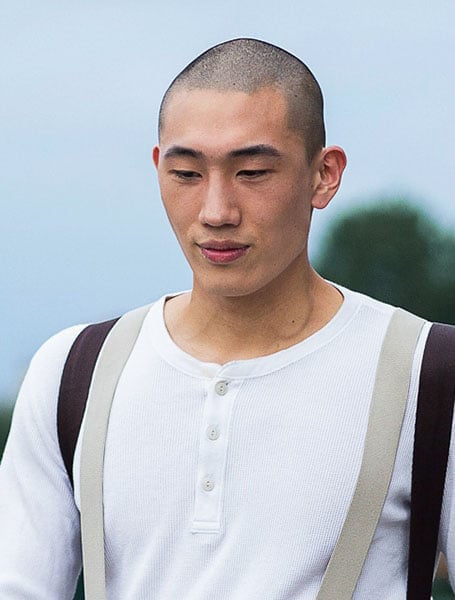 29. Colored Buzz Cut
The buzz cut may be an effortlessly cool and low-maintenance hairstyle but that does not make it boring. Despite the short length, there are several ways to get creative with your hairstyle to make it your own and let it reflect your personality. This includes experimenting with different coloring techniques. Bright and bold color is a great way to stand out from the crowd and express your individuality. There are several hues to choose from, making it easy to find a color that best suits your preference and complements your skin tone. The buzz cut is also an easy haircut to dye because of its short length. It will grow out quickly if you decide that color is not for you.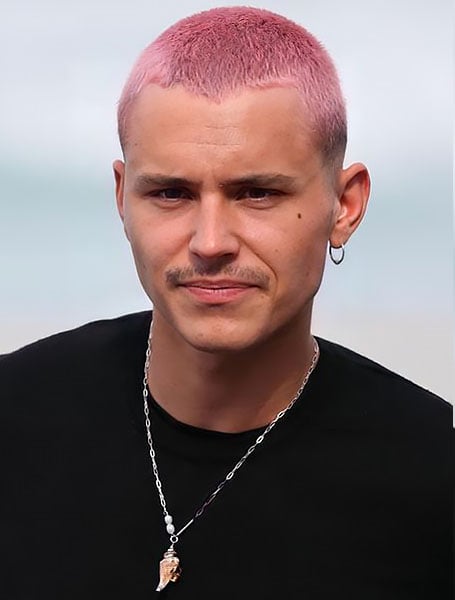 30. Mexican Buzz Cut
The Mexican haircut is the Edgar hairstyle, which is often referred to as the Mexican Caesar. There is a lot to love about this look, which features a short back and sides and length on top. For a fresh and youthful approach to the buzz cut, you can merge these two styles to give you a buzz cut that is edgier than the standard look. To achieve this, you want to keep more length on the top, cutting the back and sides shorter. The traditional buzz cut is the same length all over, but this look will create a slight contrast. This can make the hair at the crown appear fuller and thicker.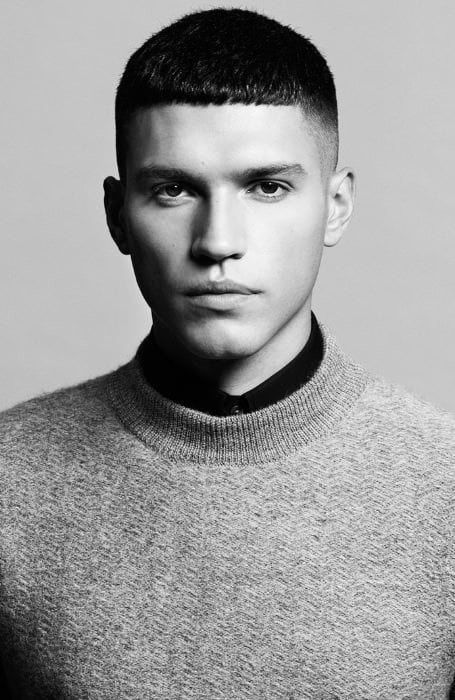 31. Justin Bieber Buzz Cut
Justin Bieber has had some interesting hairstyles over the years, but most recently he has favored the buzz cut. And what is not to love about this hairstyle? It is effortlessly cool and ideal for those who want to minimize styling and grooming time. It can also complement all hair textures and Bieber's version is a sleek cut that is the same length all over, adding to its versatility and highlighting his features.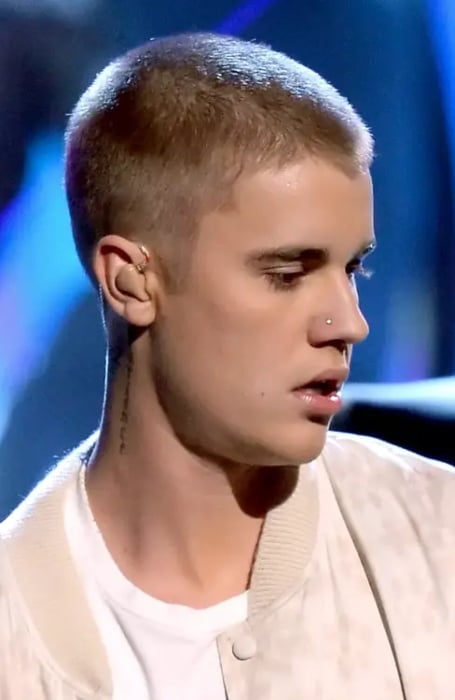 32. Tom Holland Buzz Cut
The buzz cut is not Tom Holland's signature style, but it is one that he enjoys. He was known for having a medium-length scissor haircut, but before his movie, Cherry, he clipped it into a buzz cut. Although fans were shocked by the change, Holland is quoted as saying that he really liked it. He reasoned that it was "so much easier to manage" and needed no styling products. The appeal of the buzz cut, besides its masculine appearance, is that you get to reduce your grooming time.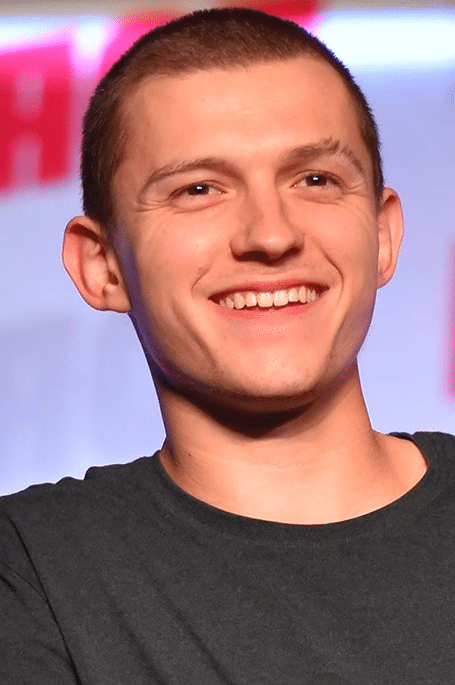 33. Jason Statham Buzz Cut
Jason Statham's standard look is a buzz cut, which he pairs with facial hair. The slight stubble makes a nice contrast and gives him a ruggedly handsome appearance, which he has become known for; he is often typecast as the tough guy in films. The fantastic thing about the buzz cut is it is versatile and can suit most face shapes, but it also helps with receding hairlines. The cut can help disguise hair loss and makes the head look defined.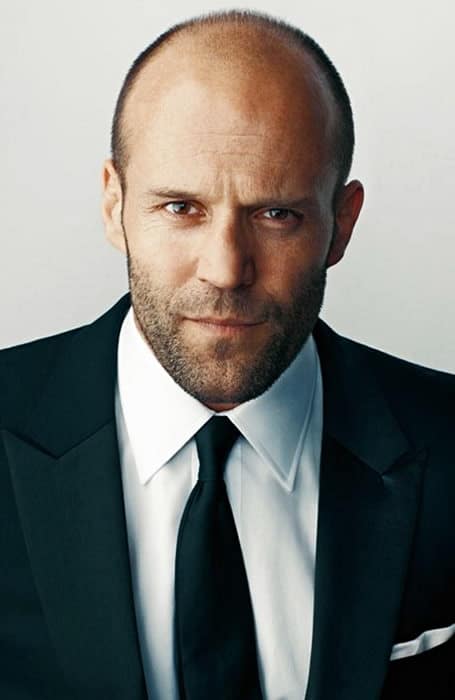 34. Brad Bitt Buzz Cut
Throughout the years, Brad Pitt has given us many memorable looks, and he is an individual who has tried out various hairstyles from short to long. The buzz cut may be one of his best, though, because it highlights his facial features and is minimalist and masculine. He has sported several versions, including a bleached blond buzz cut and a burr buzz cut, and he has looked handsome and assertive with all of them.
RELATED: How To Get Brad Pitt's Best Haircuts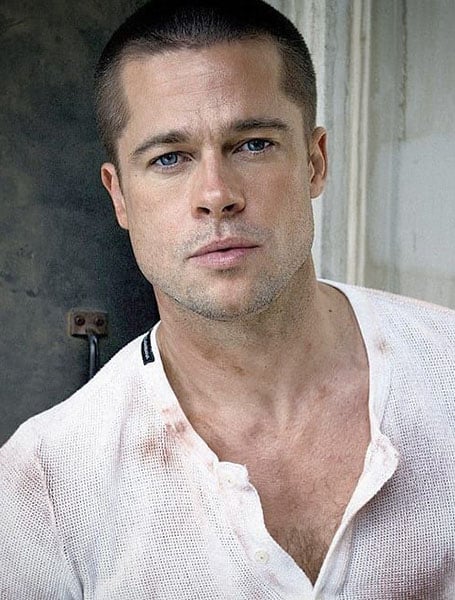 35. Jay-Z Buzz Cut
The buzz cut is versatile and highly adaptable, but it is also minimalist and easy to style. This is something that Jay Z understands because he has had the same hairstyle for decades. His buzz cut is short and stylish and has clean lines and edges that give it definition and a masculine appearance. It is important to remember to keep your scalp in the best possible condition for looks like this. It is also best not to opt for a very short buzz cut unless you have an evenly proportioned head without lumps and scars.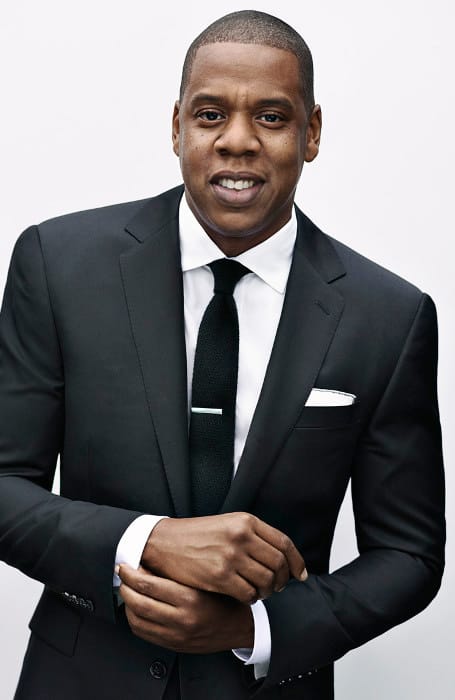 36. Wentworth Miller Buzz Cut
Wentworth Miller, best known for his role as Michael Scofield in the hit series, Prison Break, is a fan of the buzz cut. He has an oval face shape, which lends itself well to the buzz cut. His style is achieved by using a clipper, very close to the head, and is low-maintenance and fuss-free while still masculine and cool. Miller has a well-proportioned head, and this cut can draw attention to that and highlight his features. He has naturally textured hair, which works to his advantage, making his buzz cut appear softer.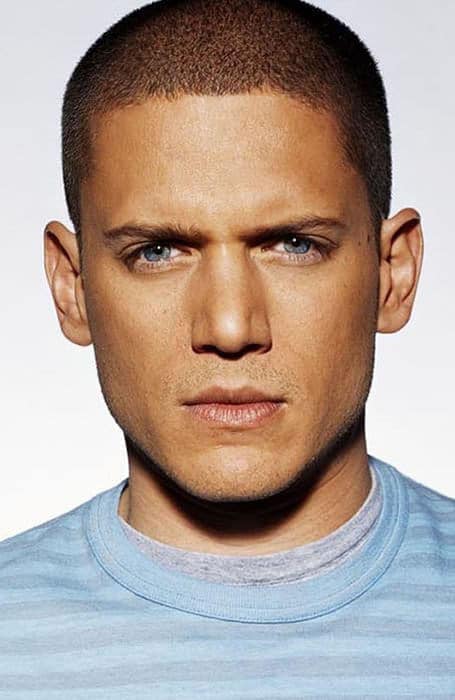 37. Idris Elba Buzz Cut
Idris Elba looks like a sophisticated gentleman; his grooming techniques are simple and subtle, but they work for him. He wears his buzz cut longer, resembling a crew cut, and pairs it with facial hair; the combination is masculine and polished. Leaving your cut longer allows you to highlight the natural texture of your hair. It is also a way to tame very curly hair and will reduce your style time. For a modern twist, you can also opt for a fade along the temples.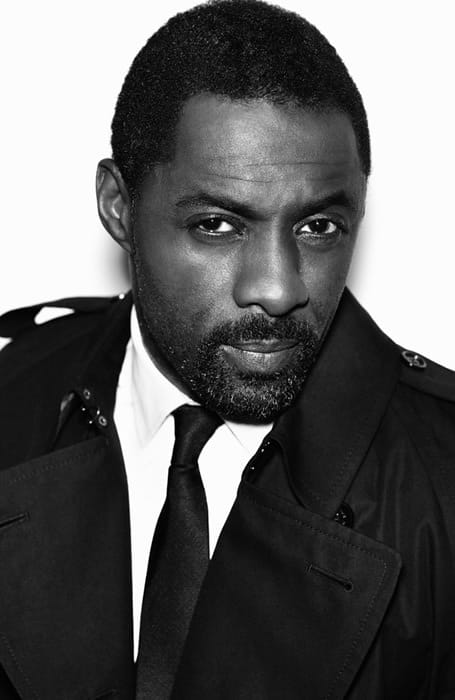 38. Chris Evans Buzz Cut
Chris Evans' version of the buzz cut plays with proportions. His cut is slightly longer and kept relatively the same length on the top, back, and sides for a flattering appearance. While his hair is short and neat, he pairs it with facial stubble for a more laid-back aesthetic. This makes the look more balanced and complements his face shape.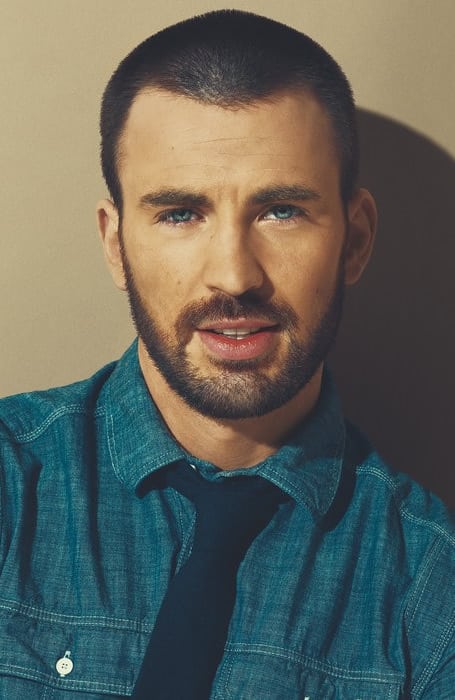 39. Djimon Hounsou Buzz Cut
Djimon Hounsou knows just how to rock the buzz cut. He has a very masculine appearance, and his choice of haircut reflects that. It is simplistic, easy to style, and the key here is that less is more. Hounsou keeps his hair very short on top, with a skin fade on the side of the head. This creates an interesting contrast but also helps achieve a polished and clean style. To complete his look, he has a salt-and-pepper goatee for a more mature feel. This is one handsome guy, so you may want to take cues from him regarding style.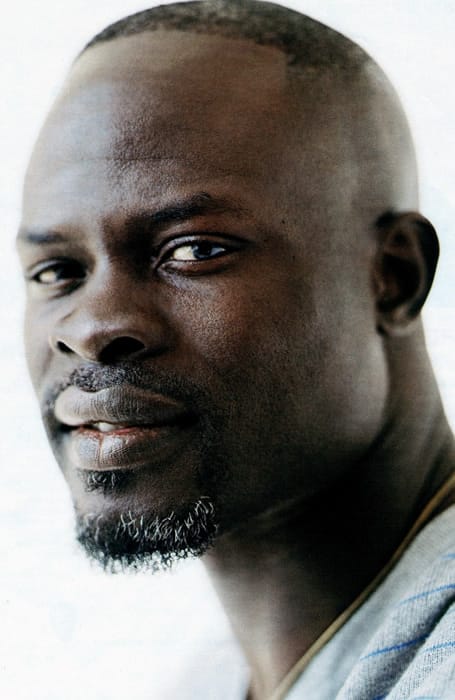 40. James Marsden Buzz Cut
One of James Marsden's best features is his eyes, and a buzz cut is a style that can draw attention to them. As well as other features on your face, like a strong jawline and cheekbones. Marsden has naturally wavy hair, and he chooses to keep some length on the top, which has a softer appearance. The buzz cut is neat and easy-to-style and looks good on men of all ages, including those who are choosing to age gracefully and embrace the silver in their hair. The simplicity of the style can also detract from the hairline.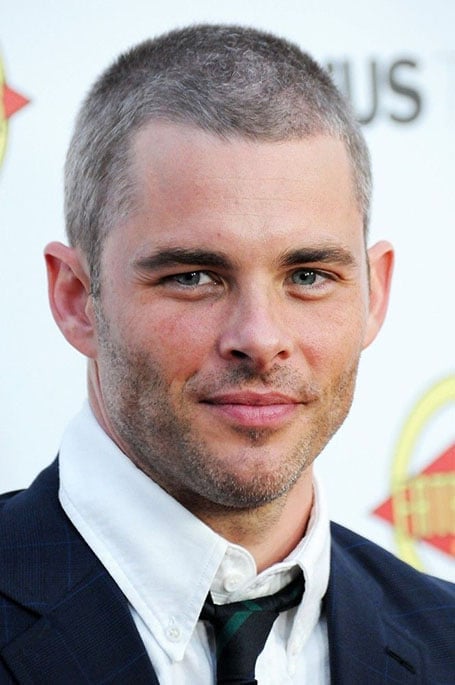 Buzz Cut FAQs
What is a buzz cut?
A traditional buzz cut is very short and identified by hair that is clipped very close to the head with a razor. Regarding maintenance, this cut is one of the easiest to manage - there is virtually no grooming, only trimming. The only concern you'll need to be mindful of is the proportions of your face. Buzzed styles don't work for all face shapes, so identify whether your facial structure can handle little to no hair before requesting this cut. Men with oval faces are typically more suited to buzz cuts because their face shape is most flexible with all hair lengths. A rectangle face shape is also very well suited to the proportions of the buzz cut.
How to style a buzz cut
To style a buzz cut, simply give it a rub with a towel once you're out of the shower and you're good to go.
Do buzz cuts make you look older?
Men lose hair as they age, and if you have bald spots, you can make them much more camouflage when you have a buzz cut.
How fast do buzz cuts grow back?
Your hair grows about 1 cm each month, so you've got some time to rock the buzz cut before another trim.
How would I look with a buzz cut?
The buzz cut is a short men's hairstyle that is incredibly versatile and can be adapted to suit different face shapes, hair lengths, and textures. It is best suited to those with strong features and is a fantastic look for oval face shapes. If you have a strong jaw and cheekbones, or striking eyes, this could be a look for you. Most men can pull off a buzz cut, but those with a large forehead should be wary, as it will draw attention to this area. It is best to work with your barber to achieve the perfect haircut for your features.
How to grow out a buzz cut?
The buzz cut is a simple short haircut for men. It is defined by the hair is the same length all over the head, but can be cut shorter or longer. For example, the induction buzz cut is 1.5 mm of hair. Depending on the look you wish to achieve, you may have to wait around three to four months to grow a buzz cut. Everyone's hair grows at different rates. However, the right shampoos and conditioners and having a healthy lifestyle can influence hair growth.
SUBSCRIBE TO OUR NEWSLETTER
Subscribe to our mailing list and get interesting stuff and updates to your email inbox.