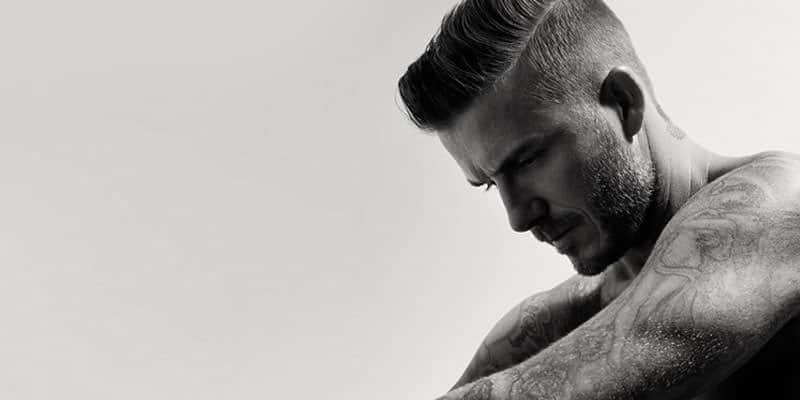 When it comes to on-trend hairstyles, the undercut is undoubtedly one of the best. Firstly, the cut is youthful and versatile, meaning that it can work incredibly well for curly, straight, or wavy hair types. The other great thing about the undercut is that you can interpret it in many ways. As such, it's easy to find the right option for your style needs.&
RELATED: The Best Hairstyles For Your Face Shape
1. Disconnected Undercut
The disconnected undercut relies on a stark contrast between your hair up top and the shaved sides. As such, it creates a bold and striking appearance that is ideal for fashion-forward gents. So, if you're after a daring new look and aren't afraid of turning a few heads, then this is the cut to try.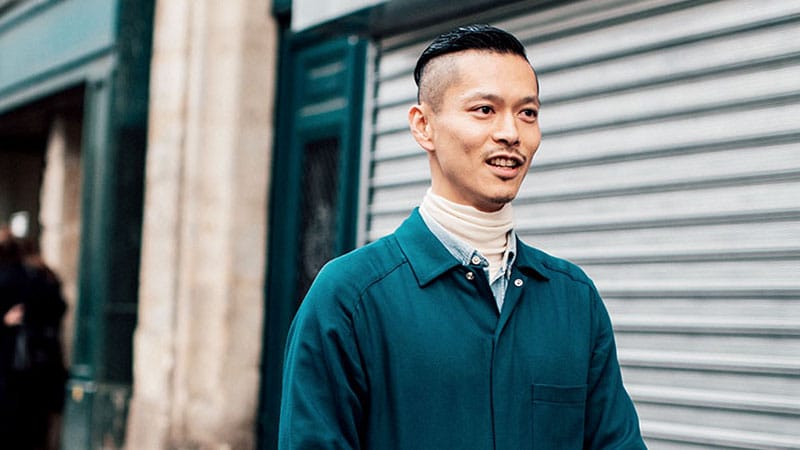 2. Slick Back Undercut
An undercut can work with all hair types, but it appears particularly sleek with straight locks. So, if your hair is straight, consider having it cut into an undercut and slicking your hair back with pomade or gel. Not only will the style appear sharp and dapper, but the undercut will also add interest to your look without the need for any texture. As a bonus, it'll also make your morning routine seriously simple.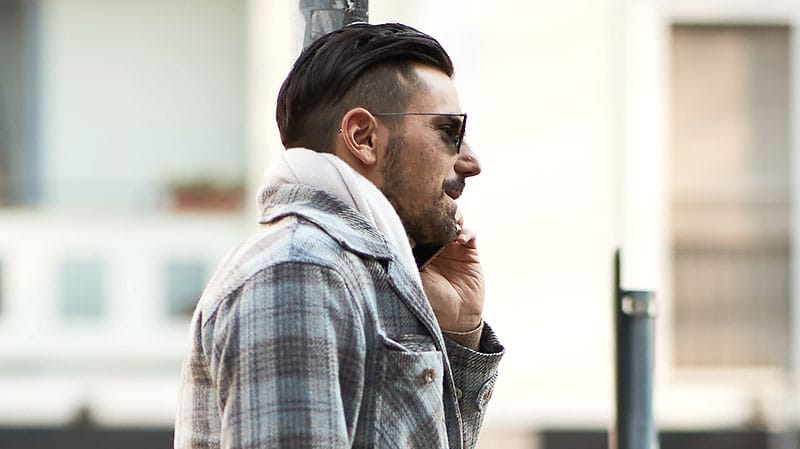 3. Side Part Undercut
For a simultaneously sophisticated and edgy appearance, you should consider rocking a side part undercut. Combining the sharp contrast of an undercut with the smart style of a side part, this men's haircut is perfect for modern gents. For a daring take on the look, opt for a disconnected undercut. Or, if you prefer a more subtle appearance, stick to a classic undercut with a little bit of length on the sides.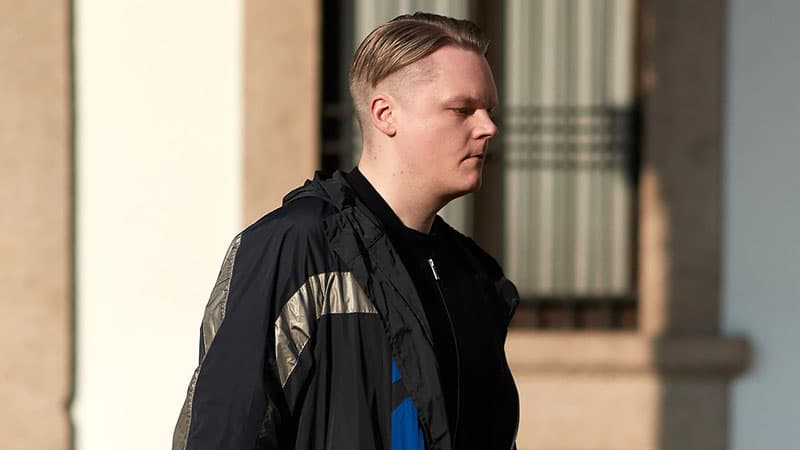 4. Undercut Blowout
One of the great things about an undercut is that it leaves you free to style the hair on top of your head however you want. A blowout, for example, is but one excellent style to try with the cut. To achieve a perfect blowout, wash your hair and dry it lightly with a towel. Then, blow-dry your hair, directing strands up and back with the aid of a round brush. Then, use pomade or gel to add shape before finishing with hairspray.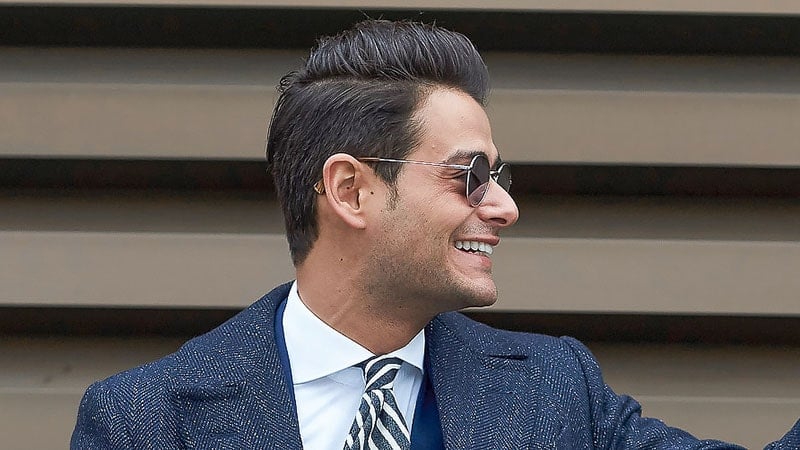 5. Temple Undercut
Not quite ready to completely chop off the underside of your hair? That's no problem. You can always opt for a temple undercut. Unlike a regular undercut, a temple undercut features shorter hair only around the temples. As such, any hair behind the ears and at the back of the head is left long like the top. The result is a uniquely stylish appearance that's subtle yet eye-catching.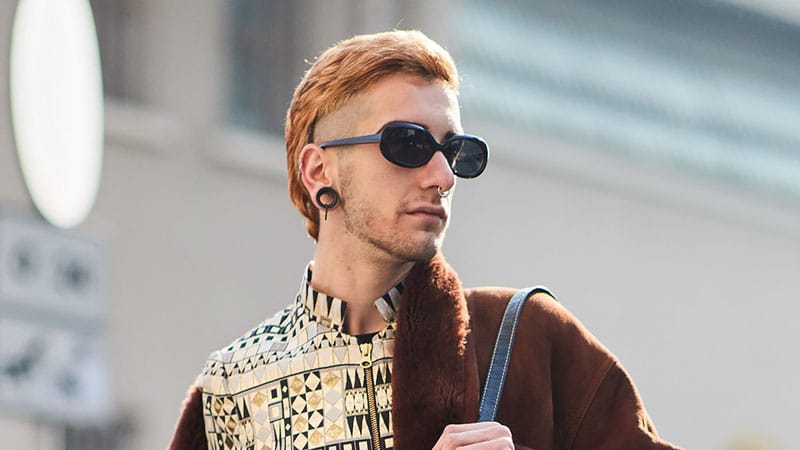 6. Grey Hair Undercut
It's not just young gents that can look great with an undercut. Many silver-haired men can also look awesome with this sleek and stylish cut, provided that they have the confidence to pull it off. So, if you have grey hair and are looking for a fashionable new men's haircut, consider asking your barber for an undercut. The look is sure to boost your appearance and turn heads. Then, just pair it with a sophisticated, slick back to ensure your overall look is polished and appropriate.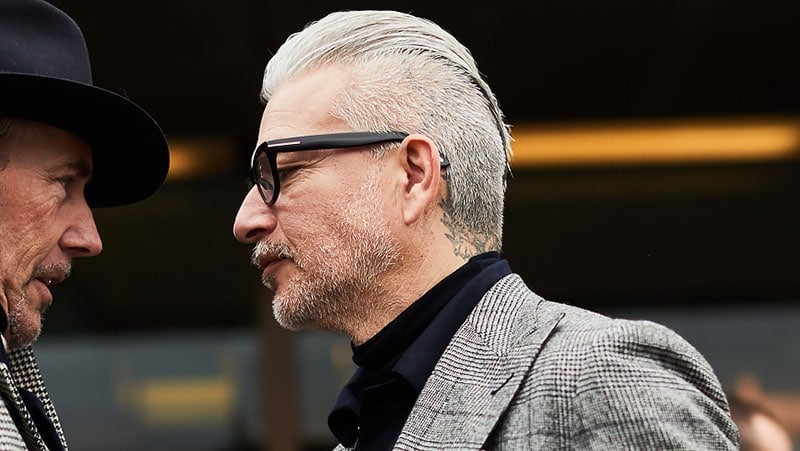 7. Undercut Fringe
Undercut styles are highly popular these days. So, if you're looking to stand out from the crowd, you may want to add a fresh element to your look. Fringes are a fantastic way to add a fashion-forward touch to your hairstyle. Whether your undercut is all over or confined to your temples, a fringe will be an excellent addition. Just ensure it suits your face before deciding to stick with it.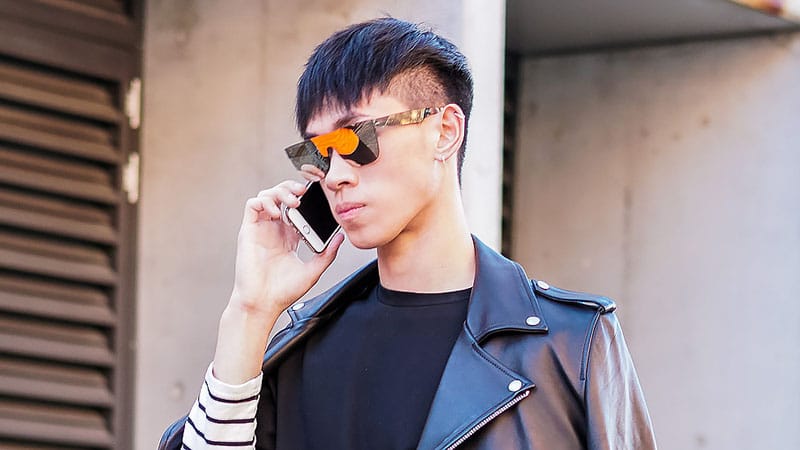 8. Curly Hair Undercut
If you have naturally curly hair, an undercut style can make an excellent option. Not only will this style show off your curls on top but it will also work to tame them. By shaving the sides and back of your hair for the undercut, all your natural volume and texture will be concentrated on top, creating a neat and smart appearance.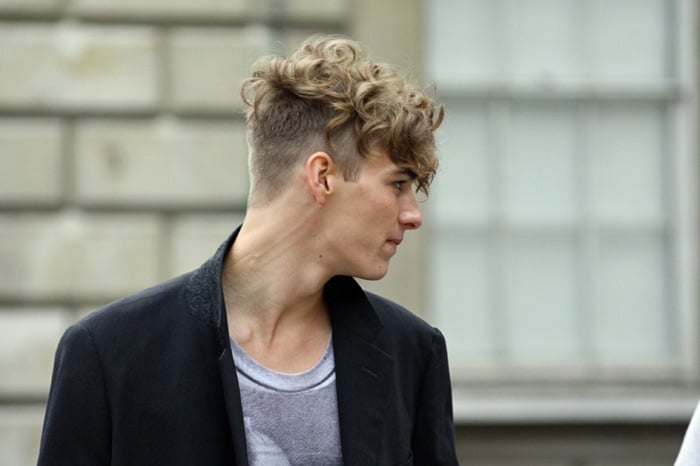 9. Short Undercut
Not all undercut hairstyles need to be partnered with long hair on top. If you're rocking shaved sides, even a short length on the top of your head will offer a stylish contrast. So, if you like the look of an undercut but enjoy a subtle style, you should try a short undercut. However, be aware that without the weight that long hair provides, it can be challenging to get your hair on top to sit neatly back. As such, a short undercut is often best paired with a full style, such as a pompadour, or a forward-swept look.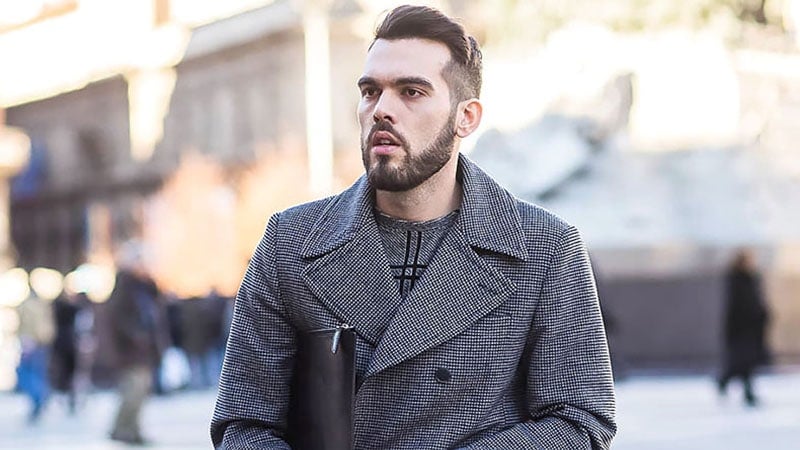 10. Caesar Undercut
Combining two stylish looks into one can work incredibly well, especially when a Caesar cut and undercut are involved. Popular since the days of Julius Ceaser, the Ceaser cut is a classic men's hairstyle that features a short length and small fringe. When paired with an on-trend undercut, the look is instantly transported from the past to today, resulting in an impressive appearance.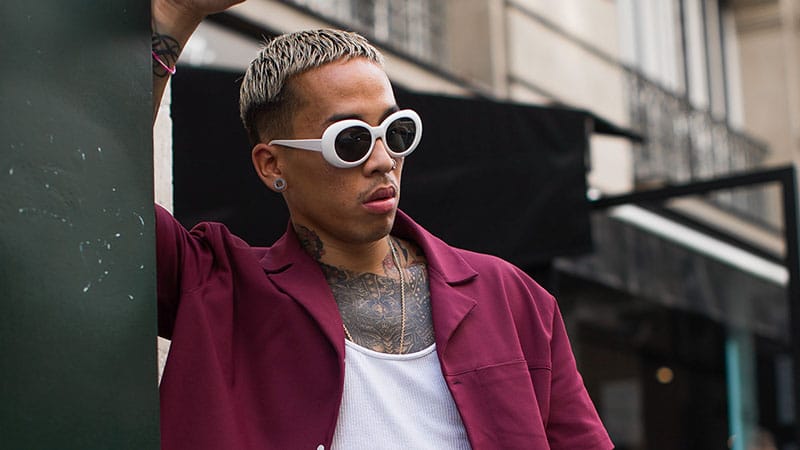 11. Hard Part Undercut
Gents with an edgy attitude will love the combination of an undercut and hard part. While from far away this style may just look like another side-parted undercut, it is, in reality, much bolder up close. Featuring a shaved part, this undercut style is modern and statement-making. All you need to do is adjust the thickness of your part and the length of your undercut to suit how strong you want the look to appear.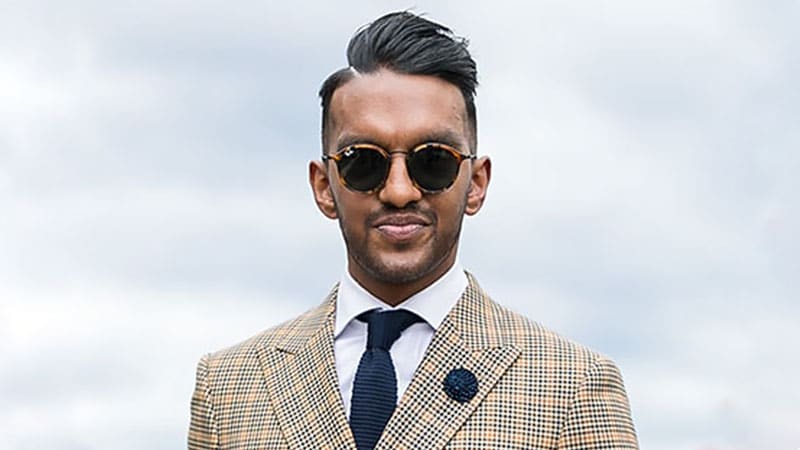 12. Pompadour Undercut
Channel the 1950s into your undercut with a voluminous, rockabilly pompadour. The pompadour works best with longer locks and brings a stylish and slick look to your length. Think along the lines of the slicked back version of this cut, but bigger and bolder. You'll want to use a wet-look, strong-hold gel product and comb for the most accurate interpretation of the '50s look.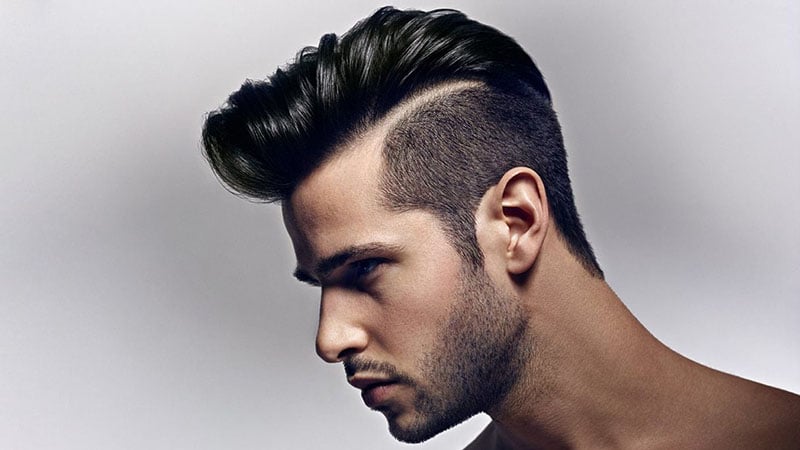 13. Long Hair Undercut
For those looking to make a statement with their hairstyle, the long hair undercut offers just that. The combination of short sides with long, unrestrained hair on top makes for an eye-catching juxtaposition. The cut also brings a sense of style to a long-haired look that might otherwise appear unkempt and careless. Have your barber take some of the weight out of your hair when cutting to ensure your locks flow and keep the contrast looking distinct.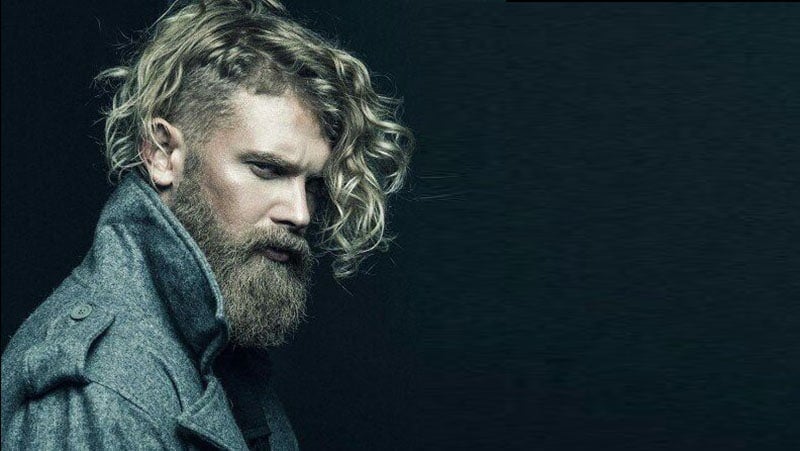 14. Half Pony Undercut
Perhaps you are looking to keep the long hair with your undercut but in a more restrained, modern context. The half-pony is still as popular as it has been for the past couple of years, and why wouldn't it be? A half pony is an excellent option for hair in that awkward transitioning length, bringing an edgy but under-control look to your long locks.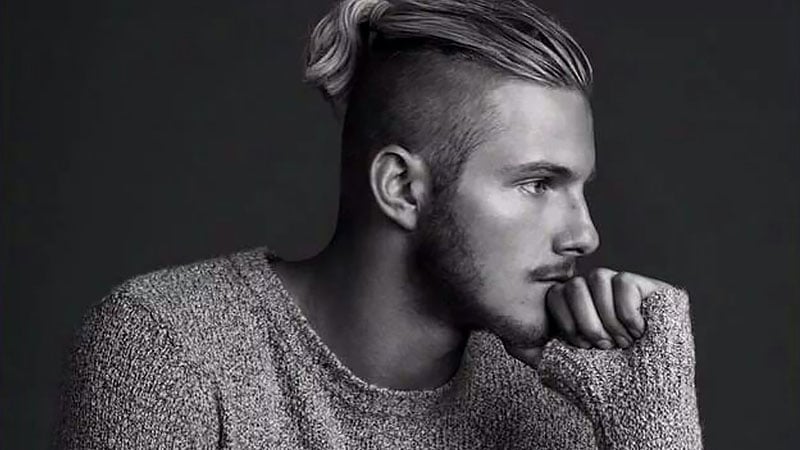 15. Side Swept Hair Undercut
The first step to harnessing a side-swept undercut is to ensure you have longer proportions up top, so the parting of the hair works well with the shorter sides of your haircut. The key to pulling off the side-swept undercut is to make sure that you're parting your hair the right way, which differs for everyone. So, ensure that you're choosing the best parting for your face. This is typically determined by which way your hair naturally falls.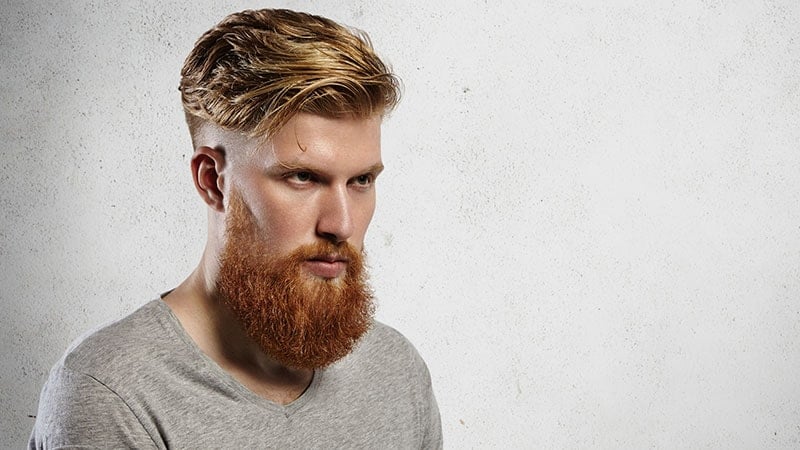 16. Forward Swept Hair Undercut
Let's get this straight, forward-swept hair does not necessarily equal a fringe. That said, a forward-swept look does bring a modern take on this haircut. This offers a neat look that works best with shorter hair. Use a matte hair product to add some interesting texture to this look. If it has been a while since your last fringe, opt for consistent length across the top, you will soon learn how and if it works with your face.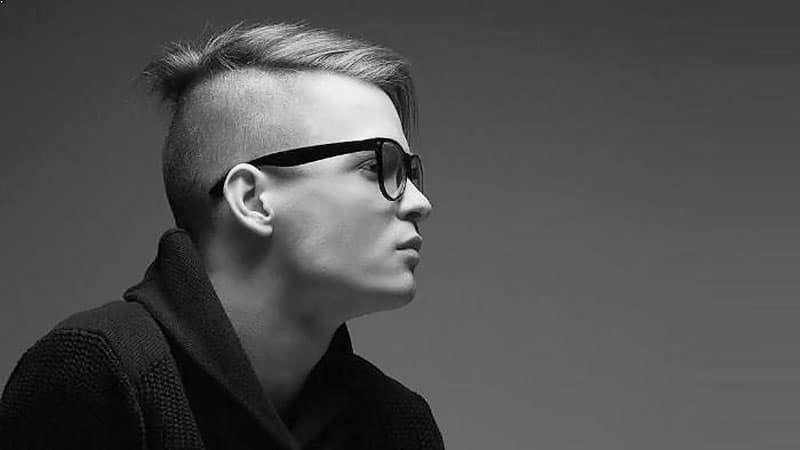 17. Layered Undercut
For something a bit different, a layered undercut is what you'll want. This version of the cut is perfect for those who want to add fullness and depth to their hair from a visual perspective. By adding layers, you'll visually amplify your locks, working to make the hair look voluminous. You should also determine to what degree you wish to layer your hair. To do so, you should start by asking your barber to cut shorter segments off your hair, and then proceed to take off longer portions if you like the way it suits your face.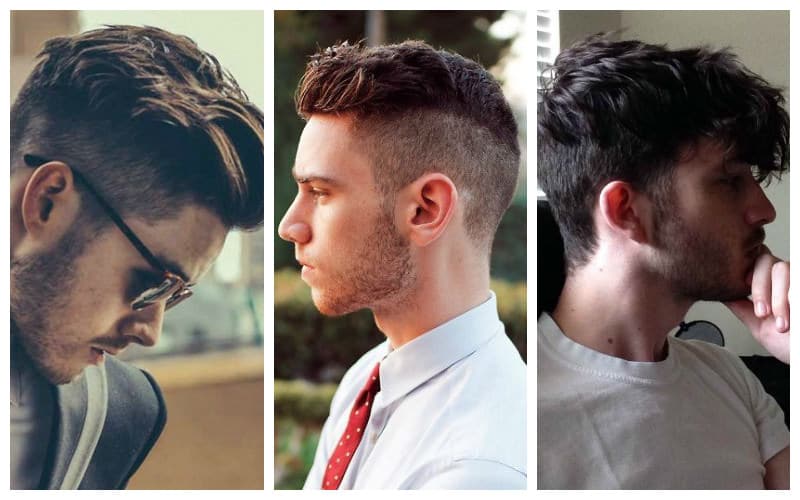 18. Undercut Dreadlocks
An undercut can work with a variety of men's hairstyles, even dreadlocks. So, if you prefer to keep your wild hair tamed with dreads, don't be afraid to add an undercut to your look. Not only will an undercut make your hair more manageable, but it'll also inject an extra dose of style into your appearance. Then, all you need to do is decide how you want to wear your dreads on top. You can either leave them hanging loose to one side for an edgy look or tie them up into a man bun or ponytail for a youthful feel.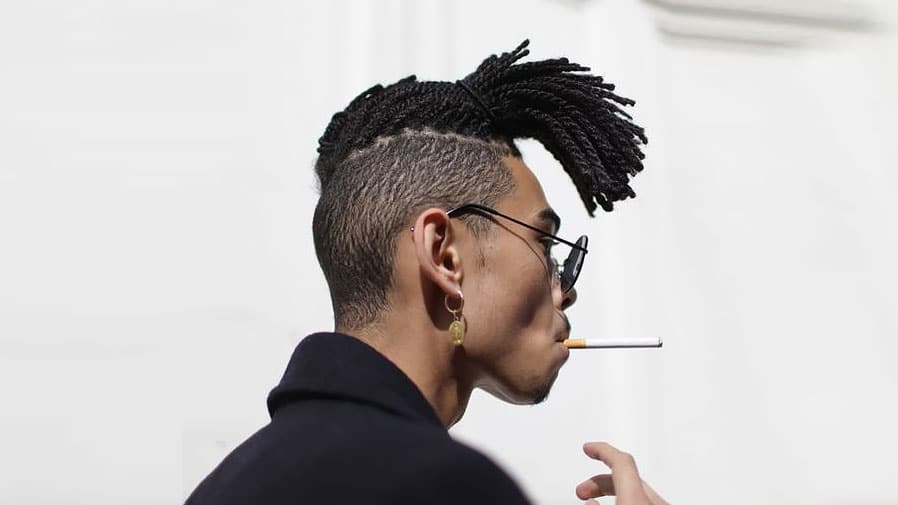 19. Man Bun Undercut
For an undisputably trendy take on the fashionable undercut, consider partnering it with a man bun. Far from just a look for hipsters, the man bun is now a mainstream hairstyle that every man can rock. And, by partnering it with an undercut, you can ensure your overall style is sleek and enviable. Want more? Consider adding a beard to complement your bun and cut.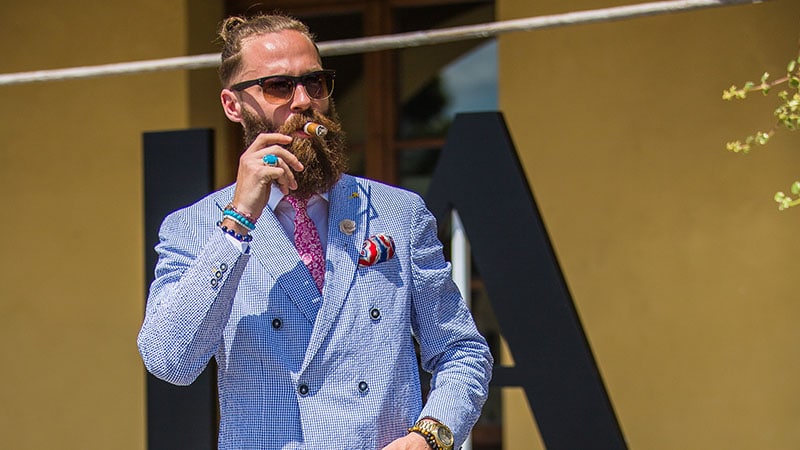 Undercut Haircut Men FAQs
What is undercut hair?
Undercut hair is where the haircut's back and sides are shorter than the top, allowing the hair on top to sit over the sides.
Who made the undercut popular?
Undercuts have been in and out of fashion since Edwardian times. Over the years, it has been common among UK gangs, alt-right groups, and the military. However, in recent years it's become incredibly trendy thanks to shows like Peaky Blinders and Fury.
Can I pull off an undercut?
Undercuts are great because they're incredibly versatile and can be tailored to different face shapes. Oval, round, and square faces look best with an undercut, as it complements their angular features and balances out the jawline.
Is an undercut high maintenance?
Undercuts do require more maintenance, as the key to the look is short sides. As such, you'll want to schedule a trip to the barber to neaten up your sides every three to four weeks. Alternatively, because undercuts are generally one length, unlike a fade, they're easy to touch up at home with a steady hand and electric clippers.
How to Style an Undercut?
1. Choose an undercut with a short length on top for a classic appearance.
2. If you have thin hair, select a layered undercut to add volume and texture.
3. Use matte hair mousse to style a modern slicked-back undercut or gel for a classic greaser look.
4. Consider wearing your undercut hairstyle forward or to one side for a sophisticated appearance.
5. Try styling an undercut with a pompadour or top knot for an on-trend look.
6. To make a statement with your strands, opt for a disconnected undercut with a long length on top.
SUBSCRIBE TO OUR NEWSLETTER
Subscribe to our mailing list and get interesting stuff and updates to your email inbox.