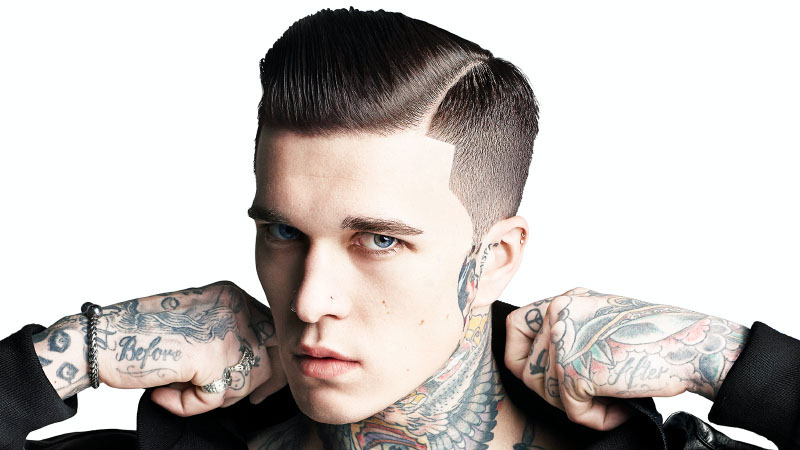 A line-up haircut – also known as an edge up or shape up – is one of the most striking styles for men. That's because the eye is drawn to the unnatural shapes it creates. Your barber will use clippers to shave straight lines or sharp angles into your hair. These lines can be at your hairline, parting, or temples. The line-up is a versatile look that gives some personality and edge to an otherwise simple cut, like a fade or buzz cut.
1. Slick Back + Line Up
A line-up will take your slick back hairstyle to the next level. That's because it gives an already stylish look an even more polished finish. The line-up will remove any shorter hairs that might not stay in place with your slick back, as well as keep any stray hairs at your temples in check. Adding a line-up parting also adds a cool disconnected feel to the slick back.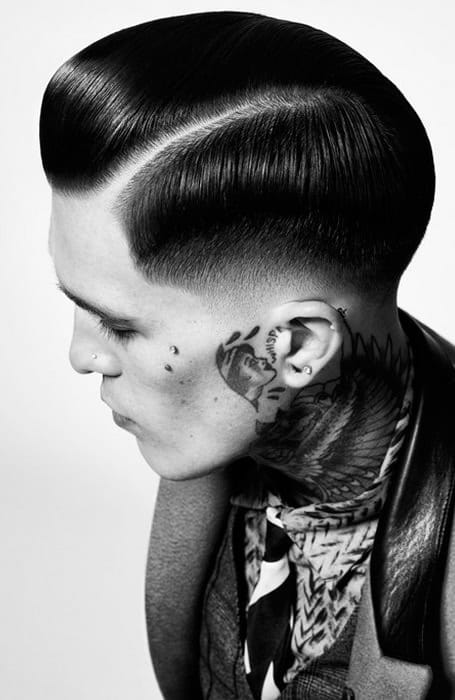 2. Quiff + Line Up
Another great pairing for a line-up haircut is the quiff. In this case, the line-up runs from front to back rather than across the hairline. That allows the quiff itself – the pushed-up front section of hair – to take center stage. Adding a line-up means the sides of your hair will be shaved down to create a striking finish that adds to the movement and drama of the quiff.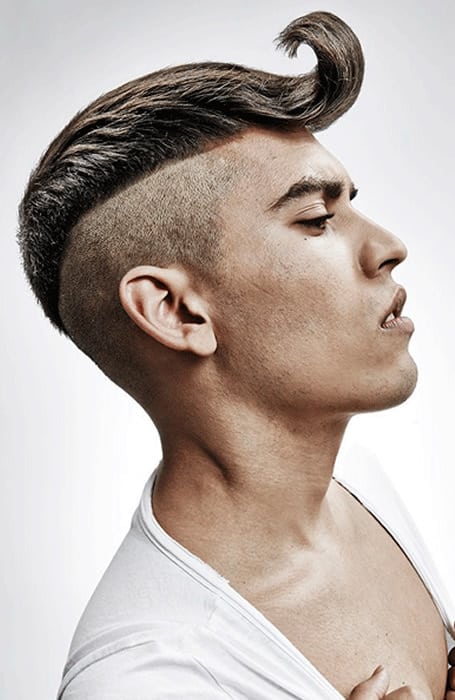 3. Pompadour + Line-Up
The pompadour is a 1950s hairstyle that's remained popular since then. As it's already a dramatic hairstyle, it looks great when paired with an equally eye-catching line-up. The combination of a slick and gravity-defying pompadour with razor-sharp edges and hair parting gives this retro look a modern and edgy twist.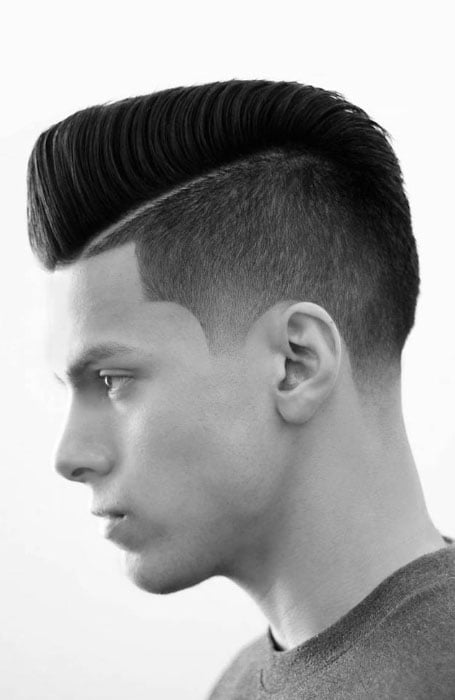 4. Afro + Line-Up
The standard line-up is a classic partner for an Afro or close-cropped Afro-textured hair. That's because the sharp, neat edge of the hairline and right-angle at the temples contrasts well with curls. Add a high fade or mid fade to the combination to draw the eye up and make your face seem longer and slimmer.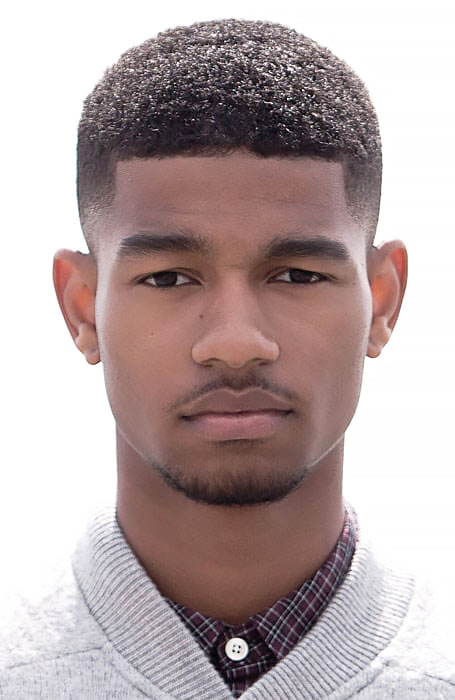 5. Fringe + Line Up
The line-up is so versatile it can even be combined with a fringe. One of the most original takes on the style is to use the line-up to create an asymmetric finish. Start with a side-swept fringe with a neat edge, then have your barber shave in the line-up with clippers down one side. Add a taper fade for a fresh overlapping look.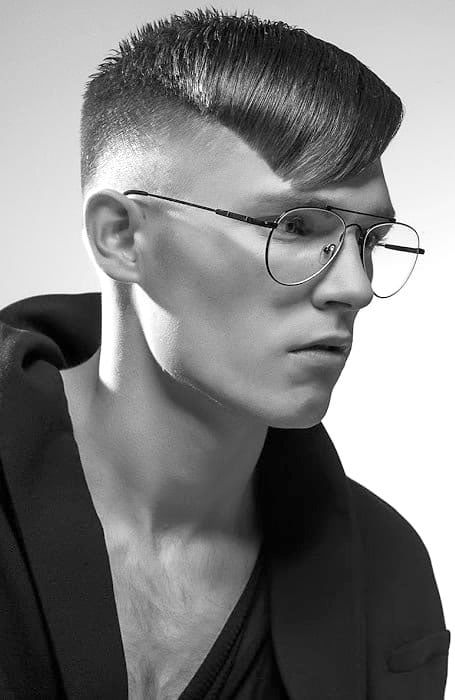 6. Faux Hawk + Line-Up
A line-up – paired with a fade – can be used to create the faux hawk effect. The faux hawk imitates the mohawk by building up hair volume at the front and crown of the head, then using products to form it into an upright column. Instead of shaving the rest of the hair off completely, the barber instead adds a line-up. It runs along the parting and hairline to create separation and disconnect the faux hawk section from the faded sides. The result is a more casual version of an iconic hairstyle.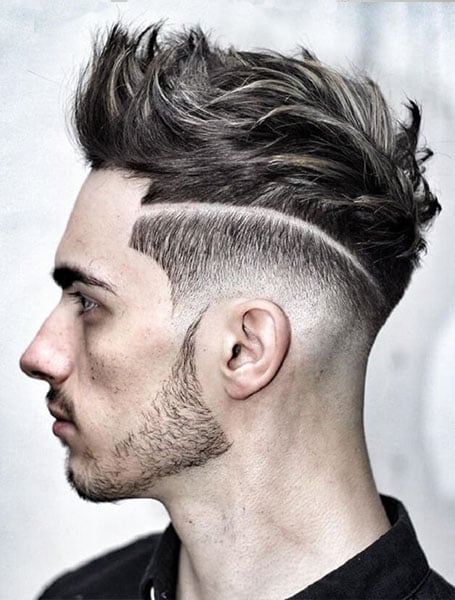 7. Bowl Cut + Line Up
Not only is the bowl cut on-trend, but it's also the perfect partner for a line-up. The line-up adds a fresh disconnected feel to the bowl cut, giving it a new twist. The resulting hairstyle has an unusual and edgy finish that will attract attention while still being flattering on most men's face shapes – particularly big foreheads.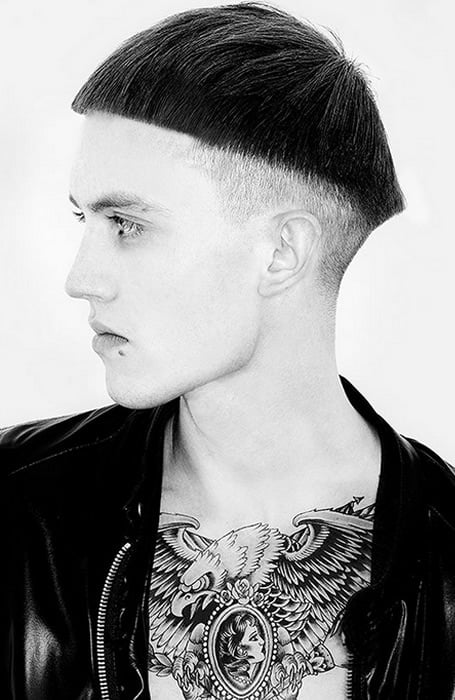 8. Drop Fade + Line Up
One of the best ways to make a drop fade stand out is to add a line-up. When creating the look, the barber will follow the curve of the drop fade, shaving down the hair more to create a visible line on the side of your head. While some men keep the style simple by stopping at that point, others get more creative. One idea is to have the barber shave a different section of your hairline to create a double-pointed look.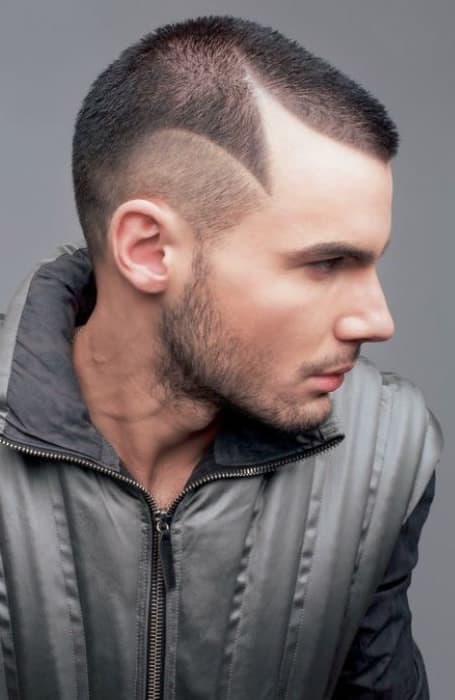 9. Short Fringe + Line Up
Give a short fringe some new attitude by combining it with a line-up. As in other line-up hairstyles, the look works best when your hair has lots of texture and direction. That creates a contrast with the sharp, straight line-up. Your barber can define your fringe even more by shaving in angles on either side. A short fringe with line-up can also be combined with a high fade.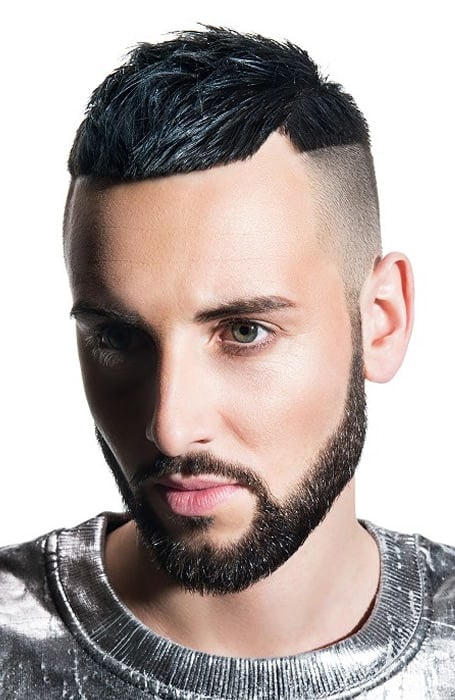 10. Buzz Cut + Line Up
The buzz cut is one of the most simple hairstyles for men. If you're looking to add more of your personality to the look, consider a line-up. There are several ways to combine the buzz cut with a line-up. Your barber could give you a straight right-to-left hairline, or create an unusual, angled effect. Alternatively, many men with buzz cuts prefer to have the sides of their hair do the talking. In this case, the line-up detail can be shaved in at the temple or eye level.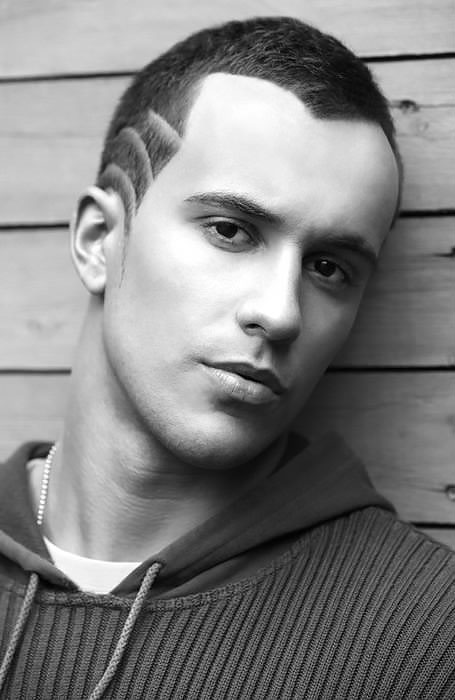 FAQs
How much is a lineup haircut?
A lineup haircut will range between $20-$50 depending on the barber or hairdresser you choose.
What is a lineup haircut?
A lineup haircut is when your barber will create straight lines in your hair with clippers to add a distinctive look to your hairstyle.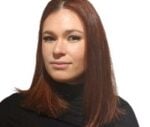 Arabella Roden is a skilled writer and sub-editor with over ten years of experience across print, digital, and B2B. She holds a Bachelor's Degree in Journalism and specializes in beauty, hairstyles, fashion, tattoos, and lifestyle topics. Arabella is currently the Chief Sub Editor at Mecca Brands and has been writing for The Trend Spotter since 2019.
SUBSCRIBE TO OUR NEWSLETTER
Subscribe to our mailing list and get interesting stuff and updates to your email inbox.