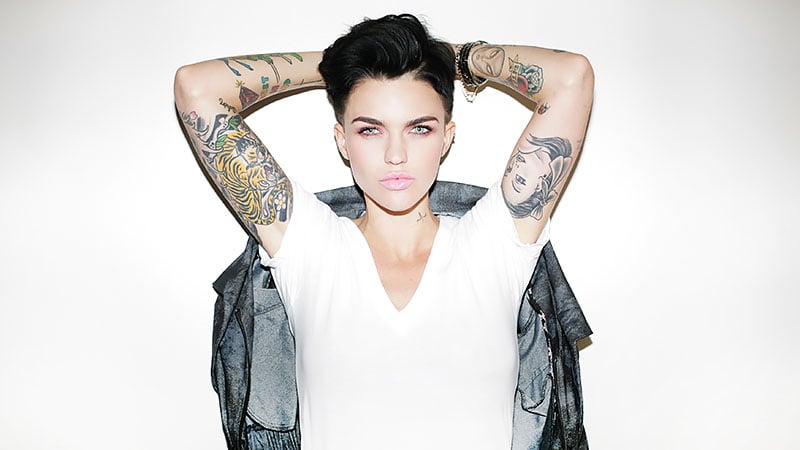 Tattoos are so on-trend, but you want them to either have a special meaning or to be creative. It can be hard making the decision of what to get. After all, it's going to be there for the rest of your life (unless you get it lasered), therefore, placement is also a big consideration. Just to help you out, we've put together the best tattoo ideas for women and some advice to guide you through the process.
Tattoo Ideas for Women
Unique Tattoos
Depending on the person, unique tattoos can vary. A unique tattoo can be something personal or some sort of interesting design. Whatever it is, this kind of tattoo is probably going to be special to you, or may even be a conversation starter.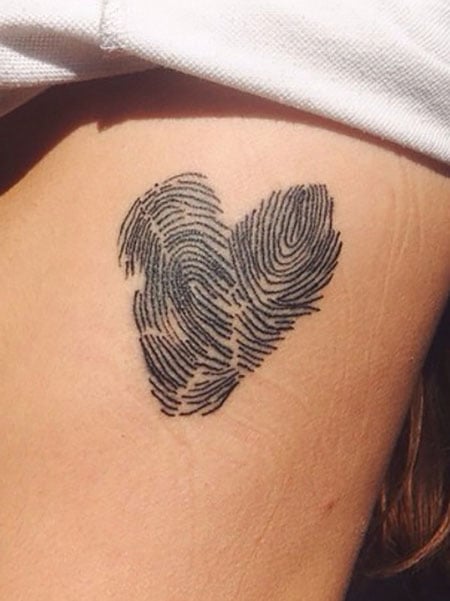 Cute Little Tattoos
Who said your tattoo had to be huge? As long as you find an artist who specialises in small designs, you can easily get something rather detailed, in a much smaller, cuter version. Little dainty tattoos are always a good idea if you're wanting a tattoo but aren't looking for something too bold and noticeable.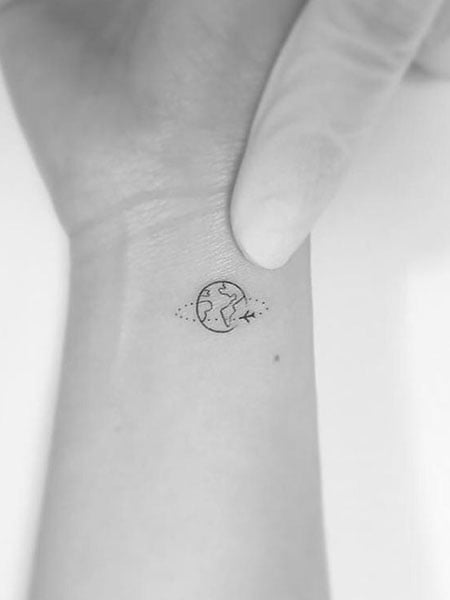 Small tattoos
Small tattoos are generally kept quite conservative and simple. They don't take more than ten to twenty minutes to get done depending on the style. Though just because it's small, that doesn't mean you can't make it personal.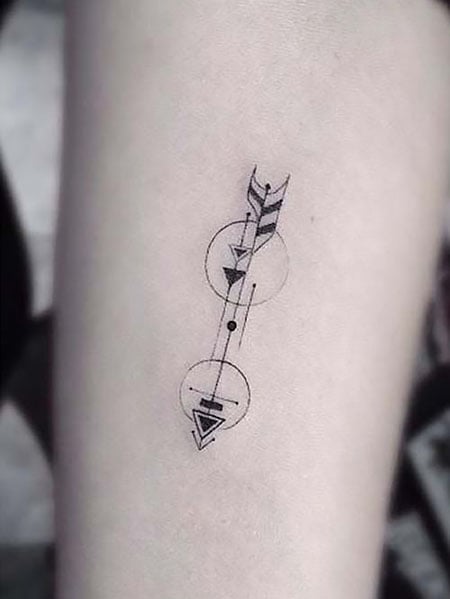 Cross Tattoos
Cross tattoos can be as simple as two lines or two words in cursive, intersecting. If you want to get more creative, you could add something wrapped around it, such as a flower design. They're a great choice if you have a religious background and it gives you the option of intertwining two ideas into one design.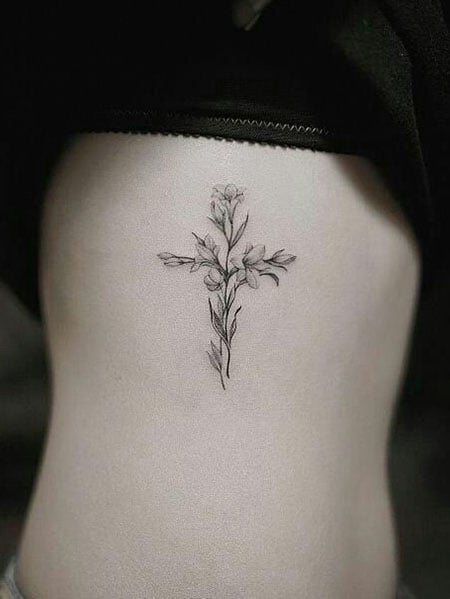 Simple Tattoos
Simple tattoos are normally something like a heart, a moon, the sun, or the basic outline of a flower or animal. They're a great choice if you're struggling to come up with a design. Usually, you can explain to your artist what you're after and they'll show you an option very quickly of something they may have already stencilled up.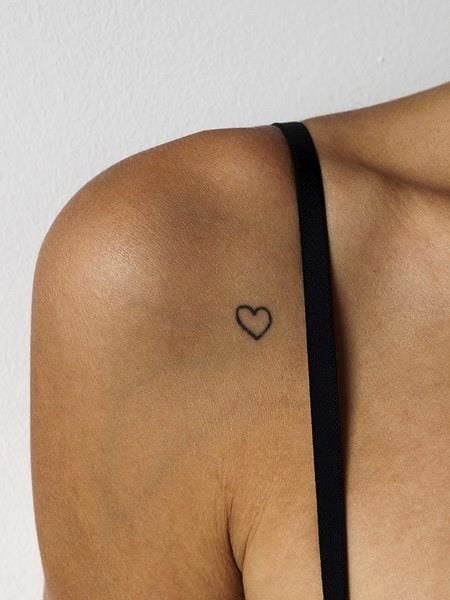 Flower Tattoos
Flower tattoos are very popular for women, especially wildflowers. This doesn't mean you can't think outside of the box and create your own ideas though. There are so many different types of flowers to choose from. You could get anything from the outline of lavender to a water lily sitting on a pad.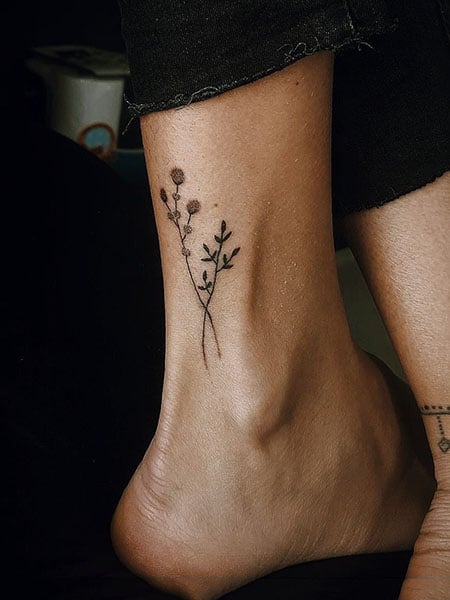 Hand Tattoos
There is so much you can insinuate with hand tattoos, such as love, peace and promises. They're usually just an outline but you can make them as bold and detailed you like.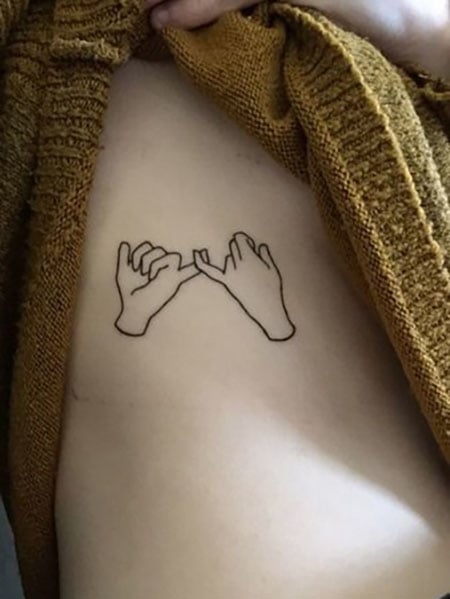 Skull Tattoos
Skull tattoos are normally detailed and can take a couple of hours to get done. The Mexican style sugar skulls are particularly popular for women. They tend to look a little bit more feminine when decorated nicely and will stand out against your skin.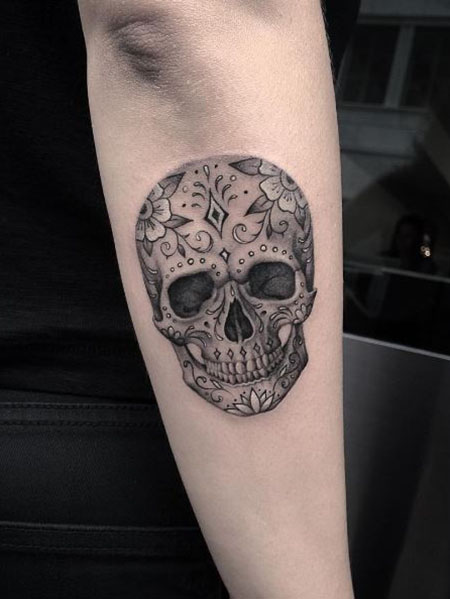 Lettering Tattoos
Lettering tattoos are great if you have a famous quote that you love or a saying that really resonates with you. These tattoos usually look rather delicate depending on the style of font you go with.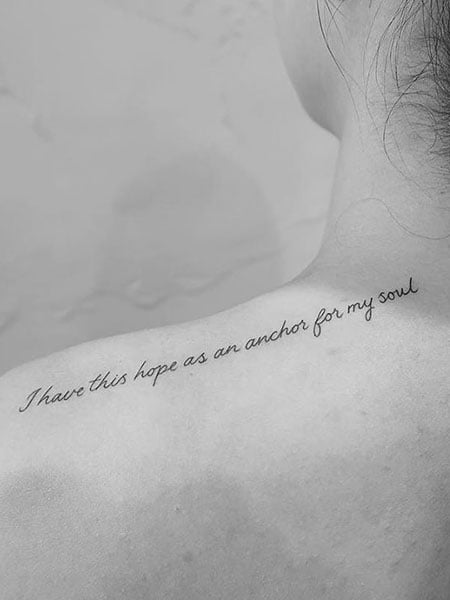 Where to Get a Tattoo
Finger Tattoos
Finger tattoos are definitely more on the noticeable side and are smaller in design. Fingers are the perfect location for henna tattoos, small words or designs in- between the fingers.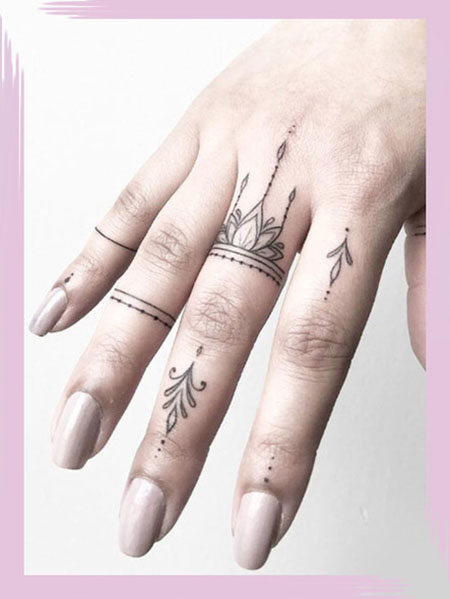 Rib Cage Tattoos
The ribs are a great place to get a tattoo, as most of the time, it remains hidden. It's also a big area to work with, so you can get a tattoo of any size and don't have to worry about people seeing it too often. Keep in mind though that this is a rather painful place to get tattooed, that may be a factor towards how big you end up getting it.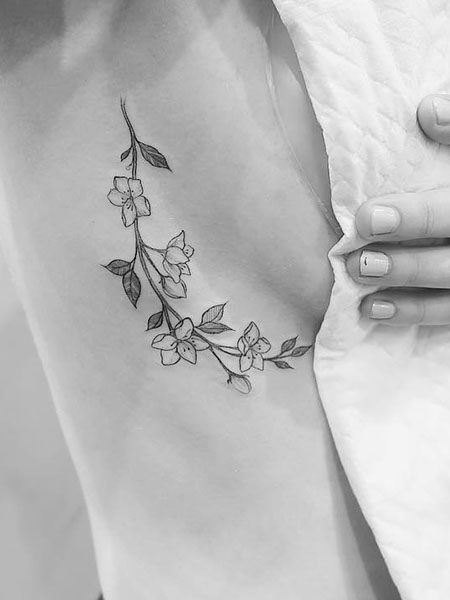 Sternum Tattoos
If you want a sternum tattoo, you better be able to tolerate pain, keep in mind that it's pretty much skin sitting against bone. This area can look really nice with something simple sitting there and tends to be a popular region for flowers or interesting tribal-like patterns.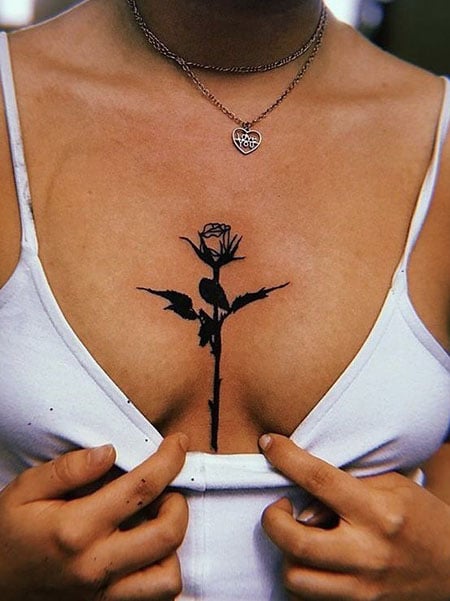 Thigh Tattoos
Thigh tattoos are another good one if you don't always want them to be on display. They're normally larger in size in this location, so if you're looking to get a bigger piece this is the perfect placement. Thigh tattoos are usually thought to be quite sexy, so that could be another factor as to whether you want to place it there, depending on your personality.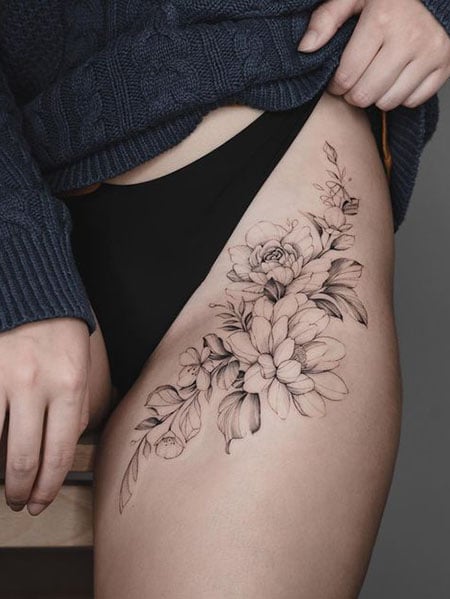 Sleeve Tattoos
Sleeves are surely a tattoo that you want to put quite a lot of thought into. They cover over quite a lot of skin and are on display approximately half of the year. A sleeve usually looks best if you stick with one theme and join all the tattoos together.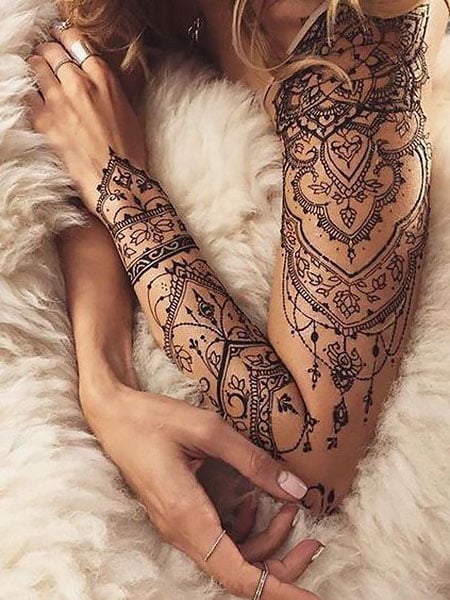 Wrist Tattoos
Wrist tattoos are another showy location, so make sure you get a design that really speaks to you. You have a vast option of designs in this area, so you shouldn't have any trouble trying to come up with something.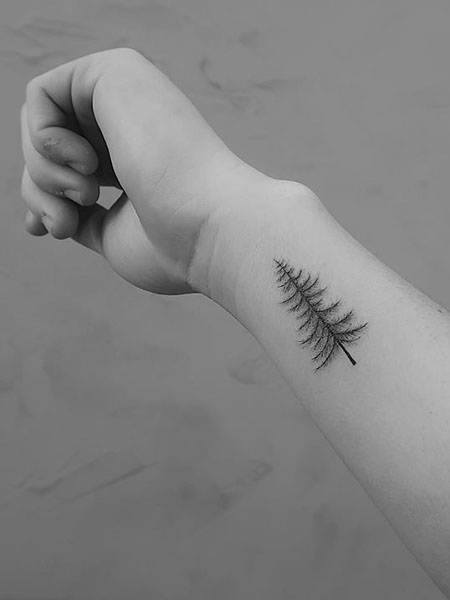 Ankle Tattoos
Ankle tattoos can either be small and dainty or can wrap up the leg. Whichever one you decide, you'll have a lot of options. Again, this area is practically always going to be on display so make sure you take your time to decide on something you love.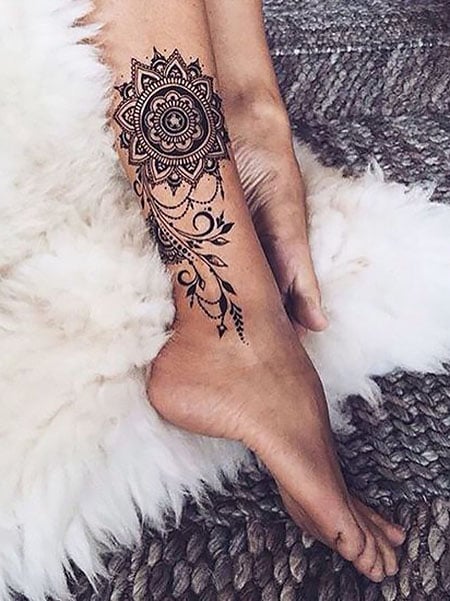 Back Tattoos
The back is a great location and one that can be hidden. Most people tend to get one that sits either to the side, underneath their shoulder or down their spine. The spine is a painful place to get a tattoo, so make sure you're brave enough to handle it.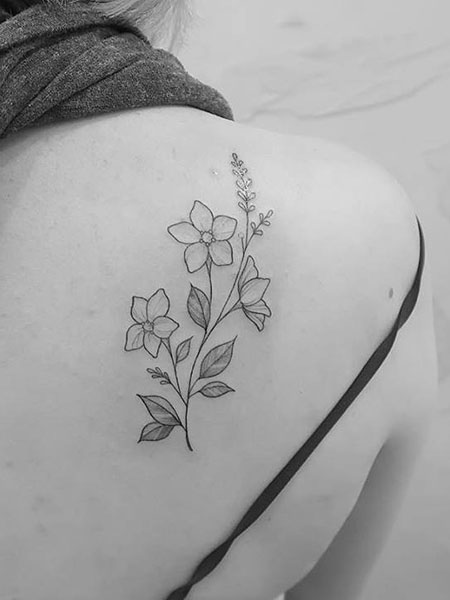 How to Get a Tattoo
Choose the Right Tattoo Artist
Look into different artists before you book in your tattoo and make sure that the artist you choose is capable of doing the design that you want. When you walk into the tattoo parlour, you should be able to smell the chemicals in the air. That's how you know they're clean.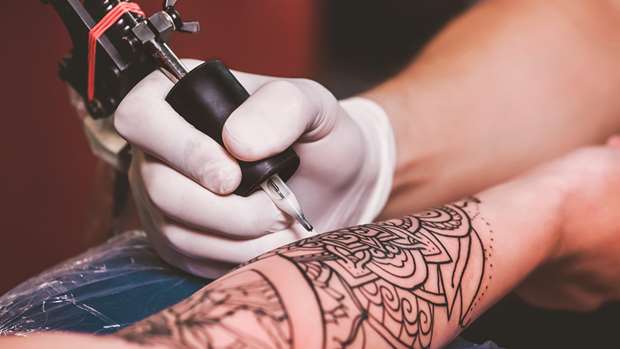 Listen to the Professionals
The tattoo artist will be able to tell you what's going to be the most suitable. Listen to them, they know what they're talking about. If you're not completely satisfied with the design or placement, talk to your artist. They'll usually be able to change it for you but remember, they know best.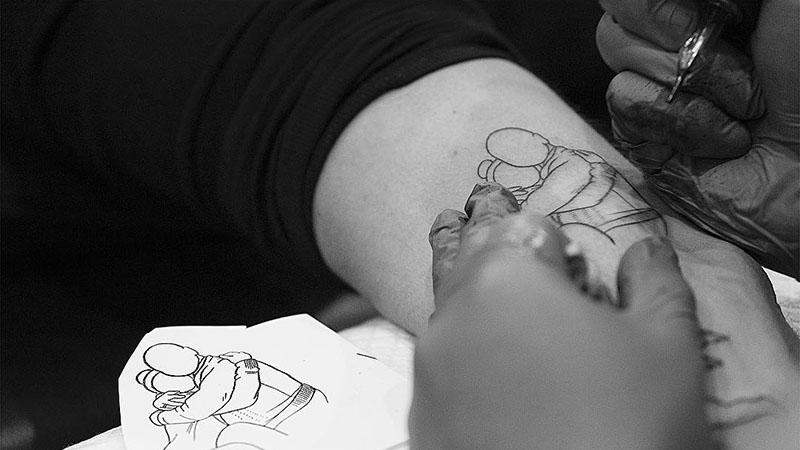 Select Something with Meaning
Get something that's sentimental but also aesthetically pleasing. You want something that has value to you, even when you're old and the tattoo has faded into a washed-out greyish-black.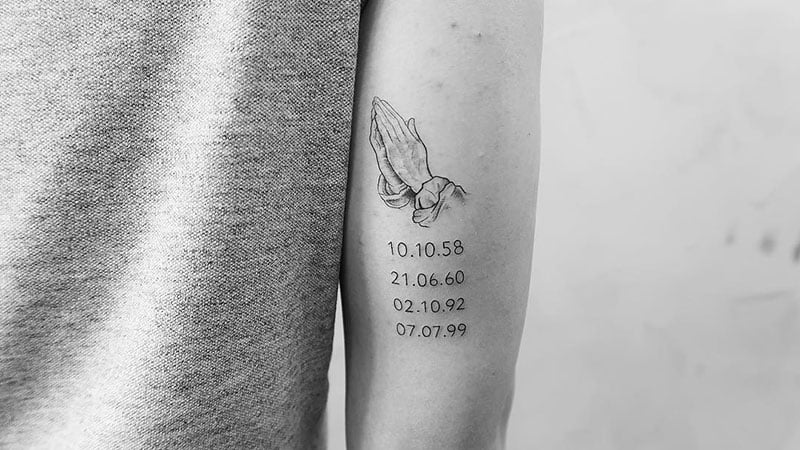 Play it Safe
Before you begin tattooing every inch of your skin, really think about the career path you intend to go down. While tattoos are more accepted by society now than they used to be, there are still workplaces that have strict rules against them. You don't want to throw your workplace dreams away because of this. Be cautious when deciding.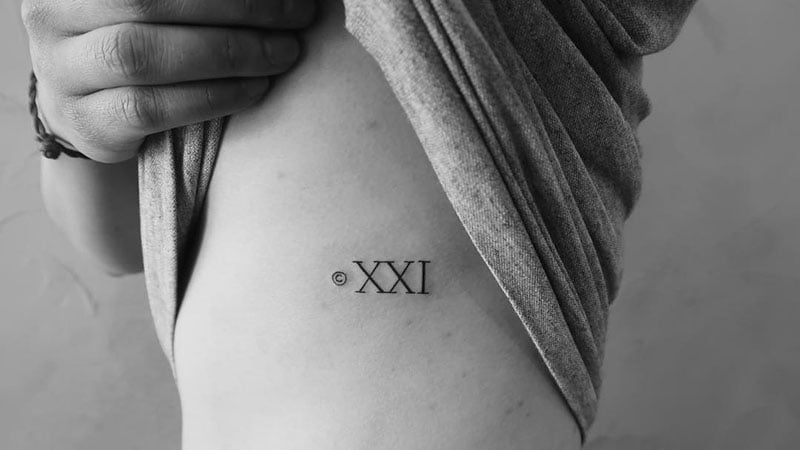 Don't Worry About the Pain
Everyone explains the pain of a tattoo differently. Depending on the area and size of the tattoo it can be quite painful or quite painless. Tattoos are definitely bearable though and shouldn't be spent stressing over. The best thing to do is to relax your body. Getting a tattoo was your idea after all, so just relax.

Take Care of Your Tattoo
Make sure you follow the aftercare instructions, otherwise, your tattoo can end up fading, getting infected or the ink can begin to fall out, leaving gaps in your design. Aftercare is generally super easy. Your tattooist will wrap it for you afterwards, which usually gets left on for an hour or so, then you can take it off and wash your tattoo under warm water. Don't exercise for 24 hours after. From there, general care is just applying the cream to the tattoo three times a day.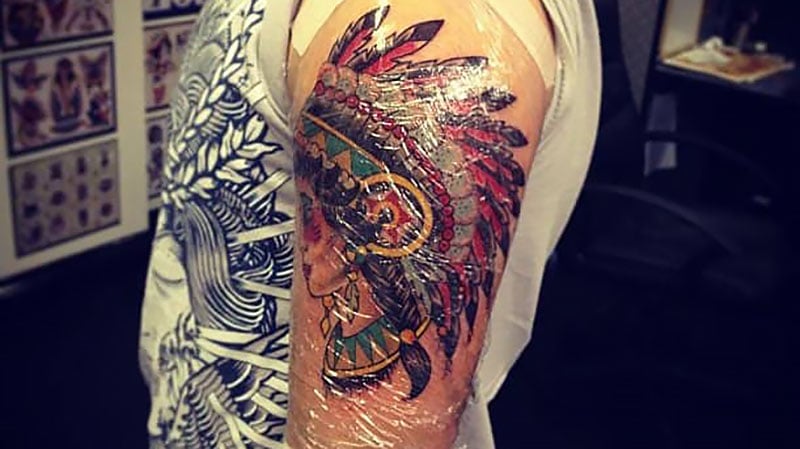 Does a Tattoo Make You More Attractive?
Will a tattoo make you more attractive? There is no real answer to this, though people have tried to find one and even made it the subject of studies. To some people, yes, to others, no. Though it doesn't really matter what other people think, as long as you're happy with it.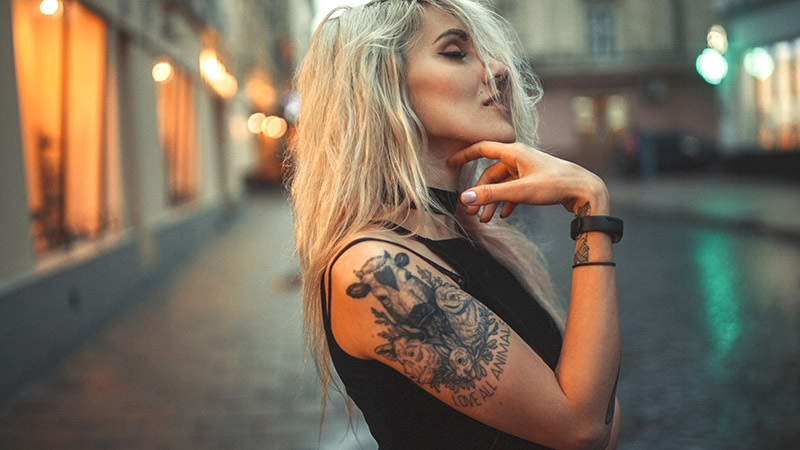 SUBSCRIBE TO OUR NEWSLETTER
Subscribe to our mailing list and get interesting stuff and updates to your email inbox.