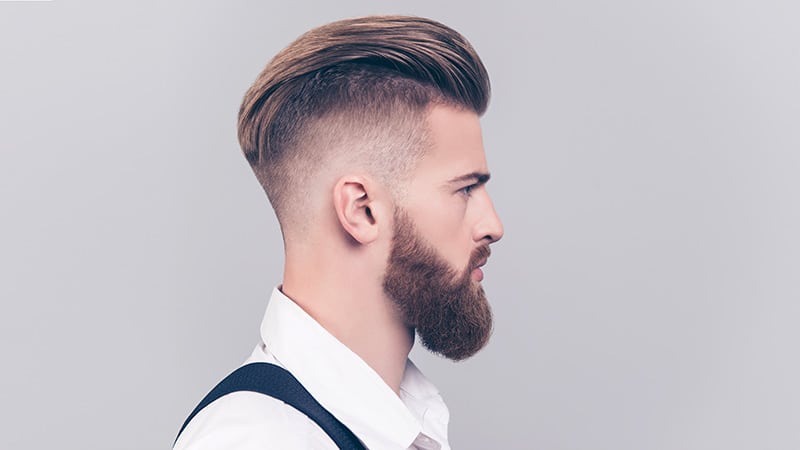 Some of the best men's hairstyles around today are the ones that simultaneously offer sophistication and on-trend style. Perfect for formal, business, and casual events, these sleek haircuts are just what gents need to see out every occasion suavely. But how do you achieve this elusive combination? The answer is with a skin fade. The cut, which graduates from a longer length at the top of the head down to no hair on the sides, is ideal for creating a polished and fashionable appearance, and we can show you how to rock it. From elegant short styles to dapper pompadour designs, here are 20 skin fade haircuts to make you look cool, contemporary, and classic all at once.
1. Low Skin Fade
Skin fades can sometimes appear quite intense, especially if the wearer has long hair on the top of his head. For a subtle take on the style, you can choose a skin fade that is low instead. The look, which graduates to reveal the skin just around the ears, is much more understated and subdued than the standard style.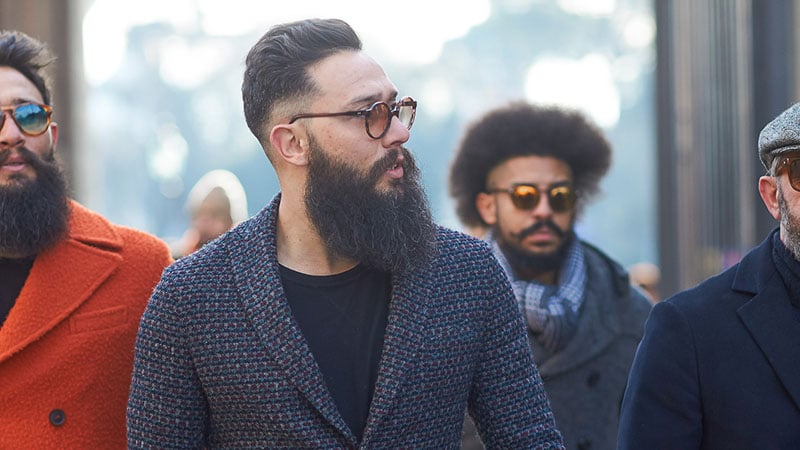 2. Skin Fade with Blowout
Partnering a blowout with a skin fade can create a surprisingly stylish appearance. To achieve the look, have your barber shave the sides and back of your hair into a skin fade while leaving at least a few centimeters of length on top. Then, style your hair by blow-drying damp strands while using a round barrel brush to pull locks upwards.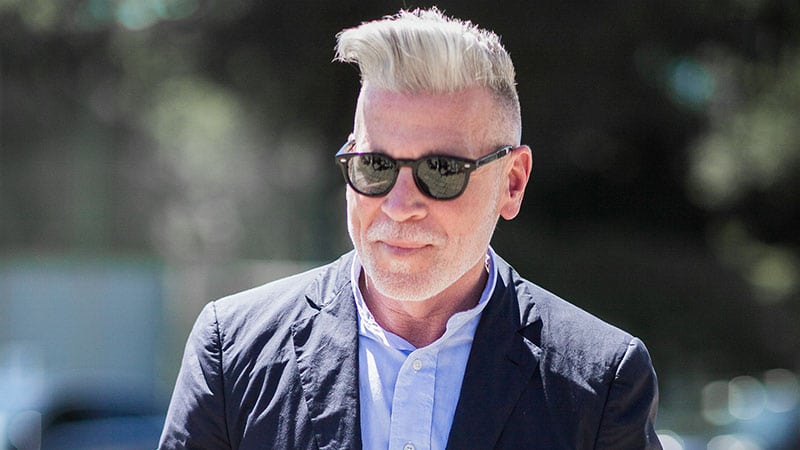 3. Skin Fade with Hair Design
If a standard skin fade isn't bold enough for your personal style, you can try adding a hair design. After having your barber cut your hair into a skin fade on the sides, get him to go back over the area and shave a shape into the hair just before it disappears. The design can be anything from a simple curved line to an edgy lightning bolt, depending on your preference.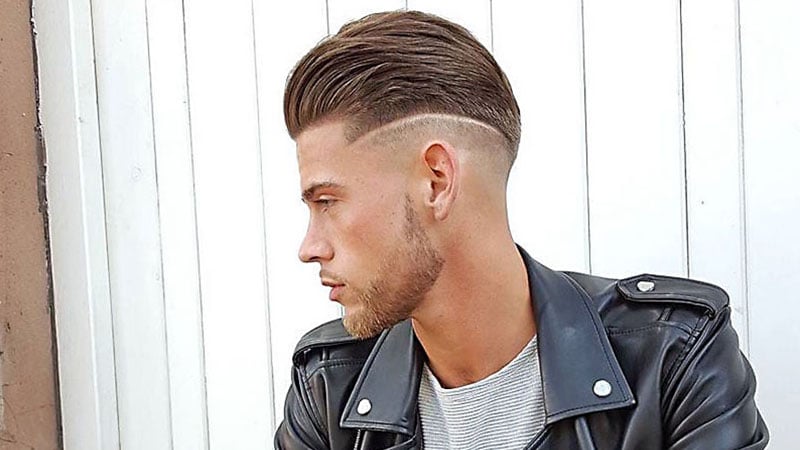 4. High Skin Fade
If you like a really short hairstyle or want sides that dramatically contrast longer strands on top, you should opt for a high skin fade. The sharp look leaves your hair its standard length on top before quickly transitioning to shaved sides below the hairline.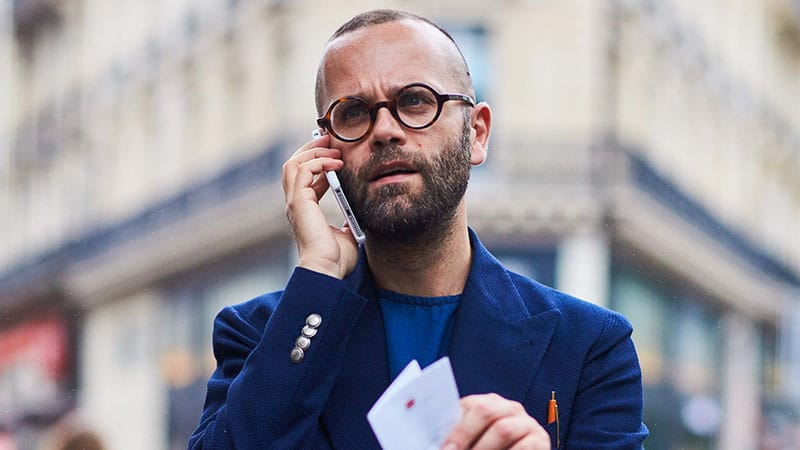 5. Skin Fade with Combed Back Hair
For a soft and sophisticated take on the skin fade style, opt for a medium height taper and pair it with hair that is combed back on top. The result will be a seriously dapper 'do that you can rock to the office and after-hours events.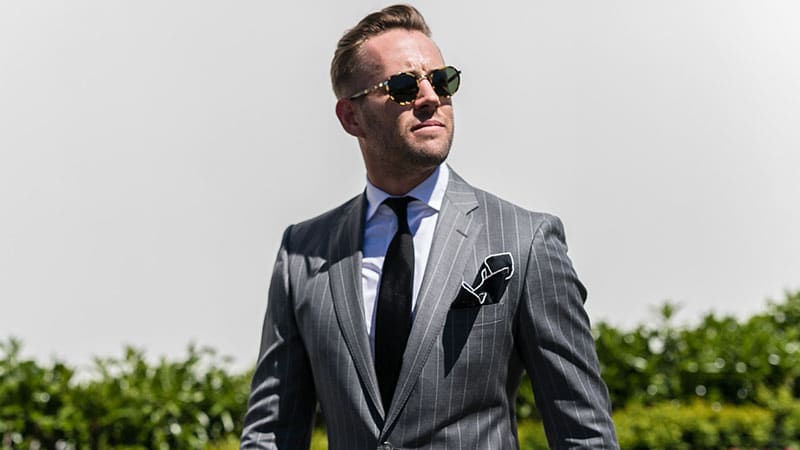 6. Skin Fade with Buzz Cut
Skin fades can work with hair of all lengths, even the seriously short. To pair a buzz cut with a skin fade, use clippers to cut hair short on top. Then, as you move down your head, gradually reduce the clipper setting until it reaches a zero around your ears.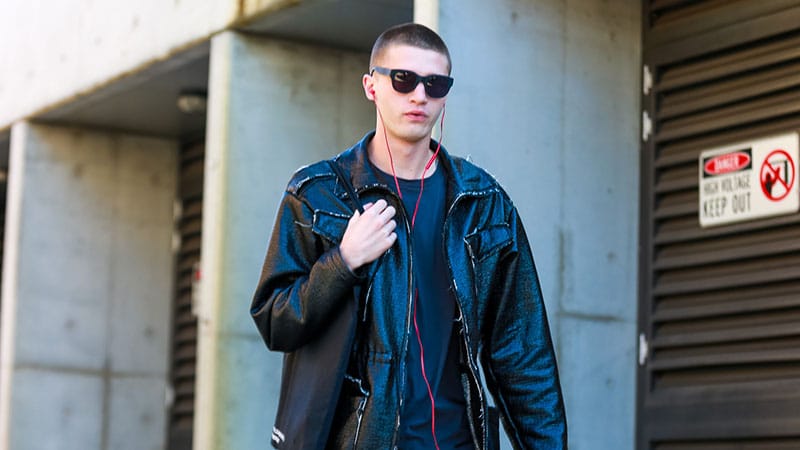 7. Skin Fade with Quiff
Skin fades are ideal for keeping your hairstyle sharp and neat while allowing you to get creative up top. As such, you can style your longer strands any way that you like, including into a killer quiff.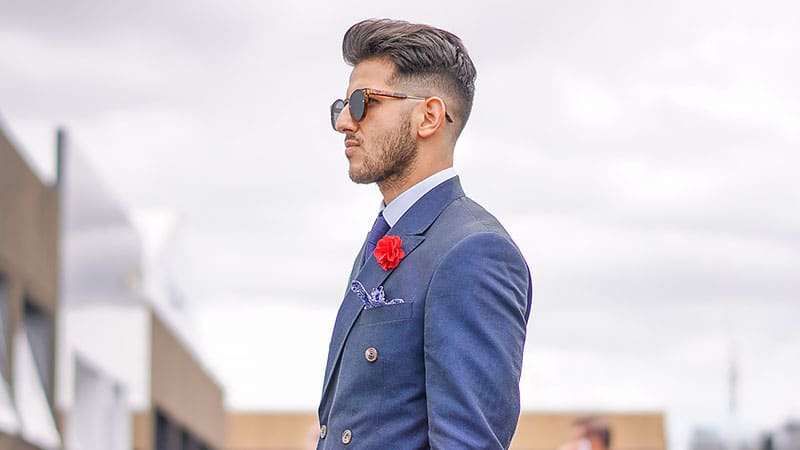 8. Skin Fade with Textured Crop
A textured crop partnered with a skin fade creates an awesome contemporary haircut. While the style works particularly well on naturally wavy locks, it can also suit straight hair types with the aid of some texturizing or sea salt spray.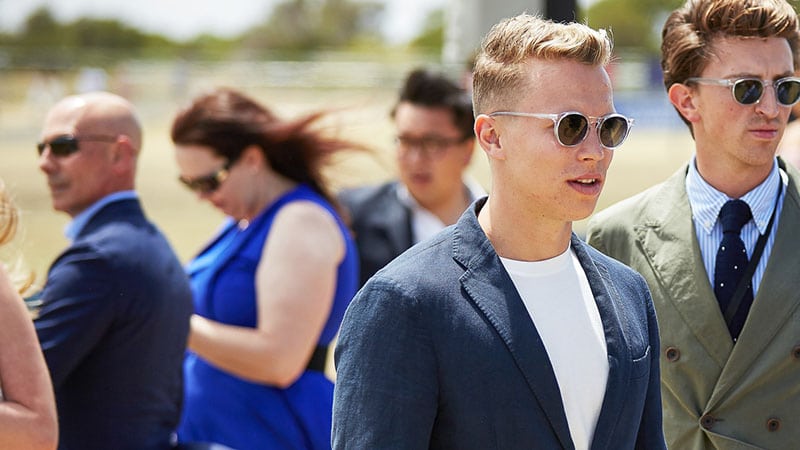 9. Skin Fade with Blonde Hair
Want your skin fade to be extra noticeable and eye-catching? Try dyeing your hair a contrasting color, such as blonde for dark skin tones or black for light complexions. The result will be a dramatic and daring look.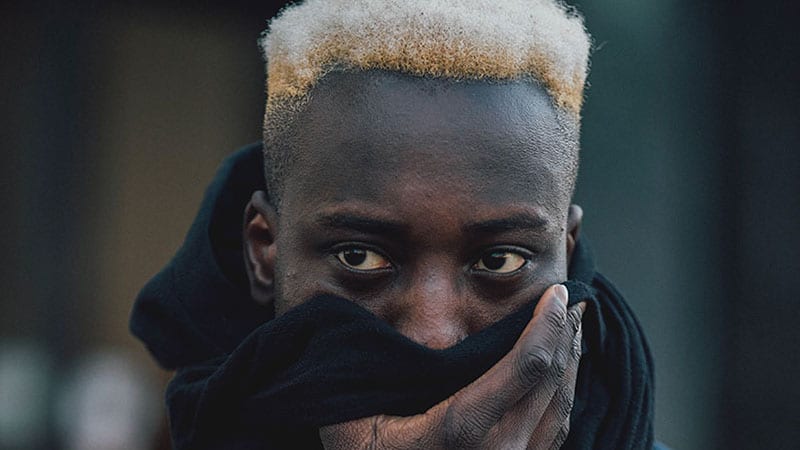 10. Skin Fade with Grey Hair
A skin fade is a great way to give grey hair a stylish update. While appearing on-trend and fresh, the cut is also neat and mature. As such, it's the perfect style to rock if you're a silver fox. To personalize your look, just choose how you want to wear your longer strands on top.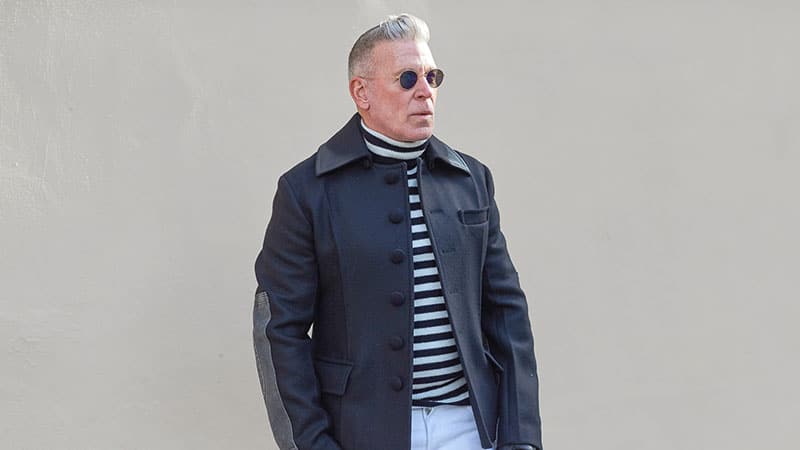 11. Skin Fade with Side Part
While there are many ways to wear your hair with a skin fade, a simple side part is one of the best. Not only is the look easy to create, but it also simultaneously projects a classic appearance and contemporary vibe.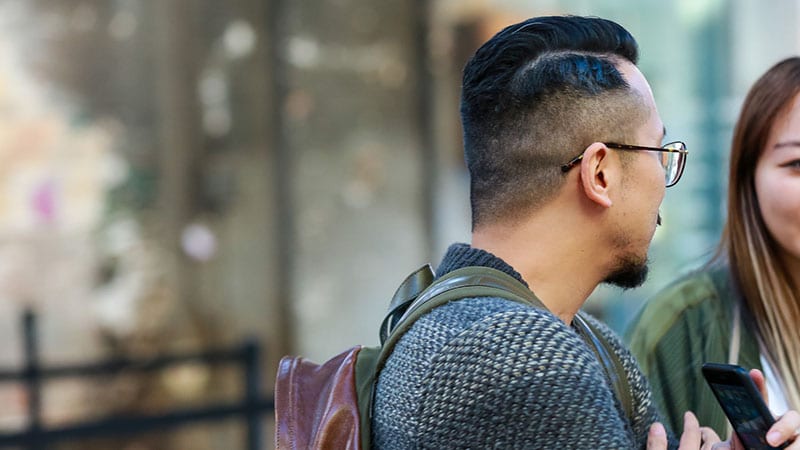 12. Skin Fade with Curly Black Hair
If you have curly black hair, you should give a skin fade some serious consideration. The cut can add shape and style to short locks while keeping wild waves, coils, and curls at bay. Just choose whether you prefer a high fade, mid fade, or low fade to customize the cut to your tastes.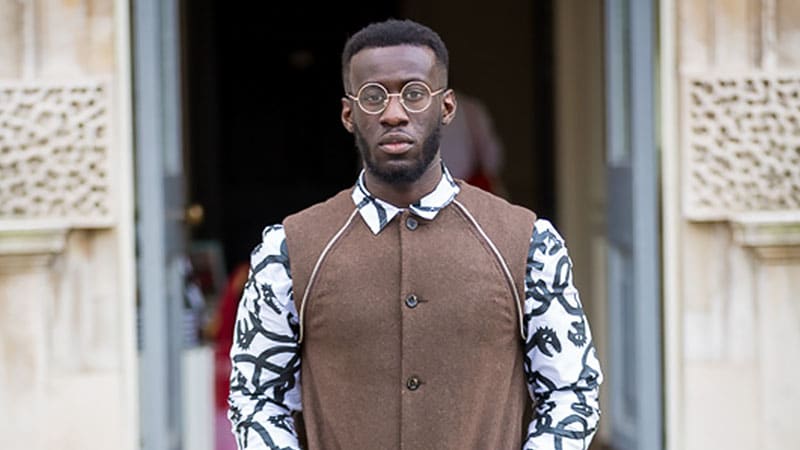 13. Skin Fade with Slick Back
If you're after a haircut with a bit of attitude, look no further than a slicked back with a high skin fade. Thanks to its long locks on top and super short sides, this edgy hairstyle appears almost like a disconnected undercut upon first look.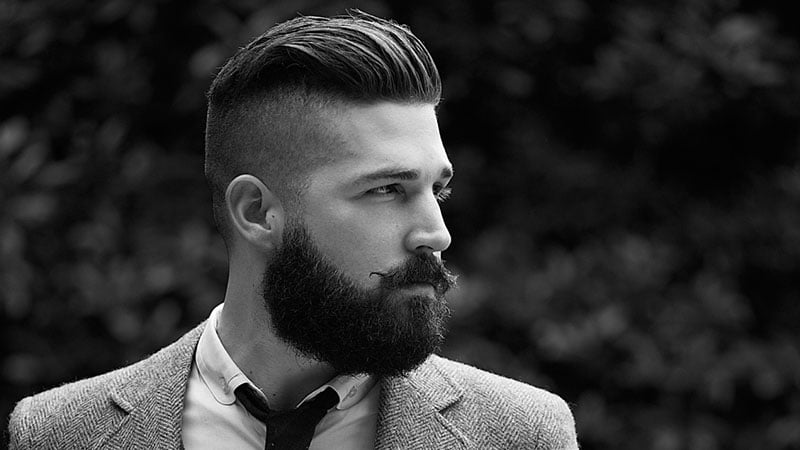 14. Skin Fade with Hard Part
To make a short, skin fade style more interesting than it already is, you can consider adding a hard part. The part, which is shaved instead of combed into place, is particularly ideal for short and thick curls that sit upwards.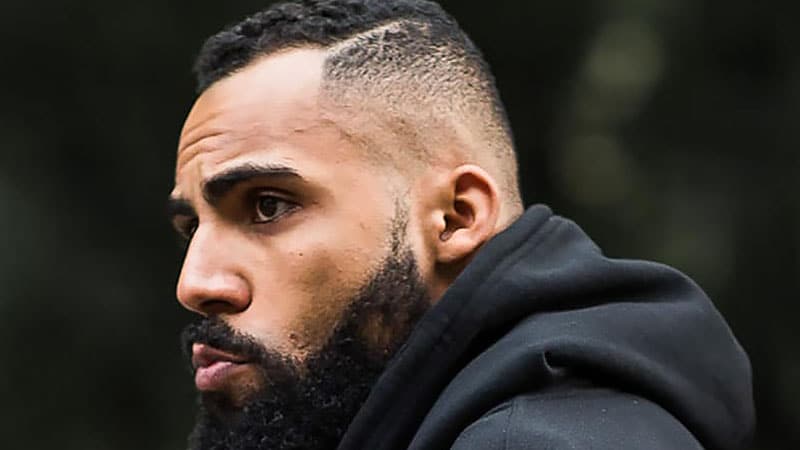 15. Medium Skin Fade
For a classic or medium skin fade style, opt for a cut that evenly tapers from long to short on the sides of your head. To nail the look, ensure that your hair gradually reduces to reveal skin at a point halfway between your hairline and the top of your ears.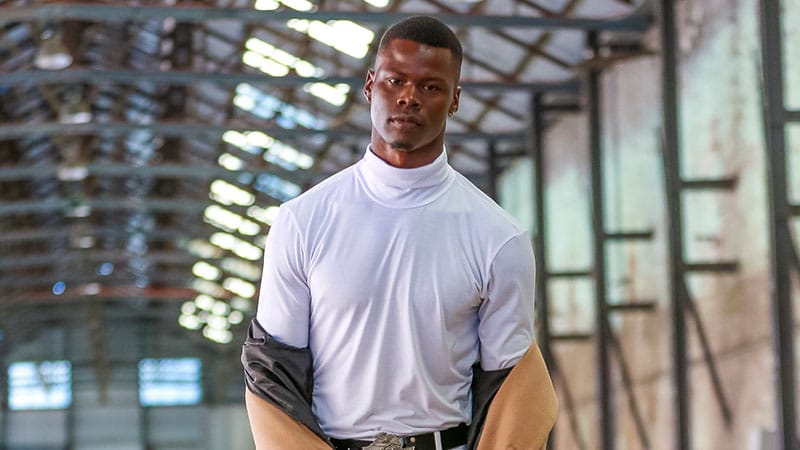 16. Skin Fade with Messy Fauxhawk
Want the edgy style of a mohawk without the punk attitude? A faux hawk with a skin fade could be the perfect answer. Just remember to keep things messy on top for a modern departure from the traditional structured spikes and shapes.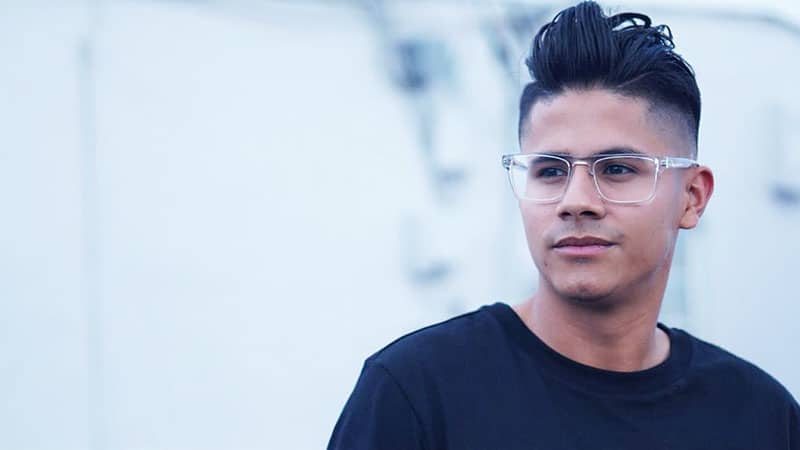 17. Skin Fade with Mini Pompadour
An eye-catching, mini pompadour, and skin fade style is sure to get you noticed and envied. Best of all, it's easy to create and can work for all hair types. Just use a blow dryer to blast damp roots up and back before combing your hair into position with some pomade.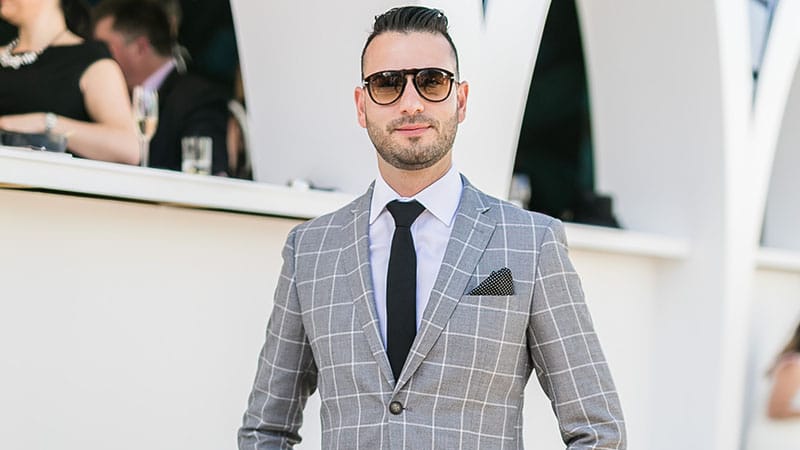 18. Skin Fade with Parted Pompadour
For a hairstyle that's stylish and polished, consider partnering a parted pompadour with a skin fade. The combination will appear clean and neat thanks to the short sides and side part but also fashionable due to the on-trend top.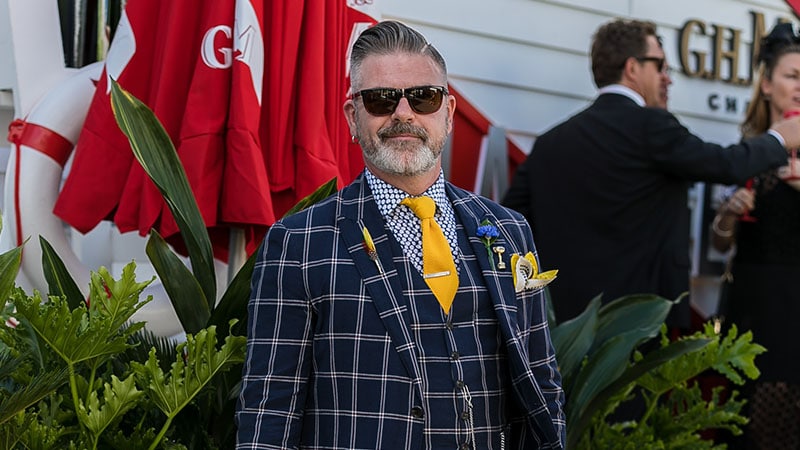 19. Skin Fade with Short and Messy Hair
If you'd rather spend your mornings sleeping in than styling your hair, you should opt for a short and messy skin fade haircut. While the look requires little to no styling, it still appears awesome thanks to its short sides and textured top.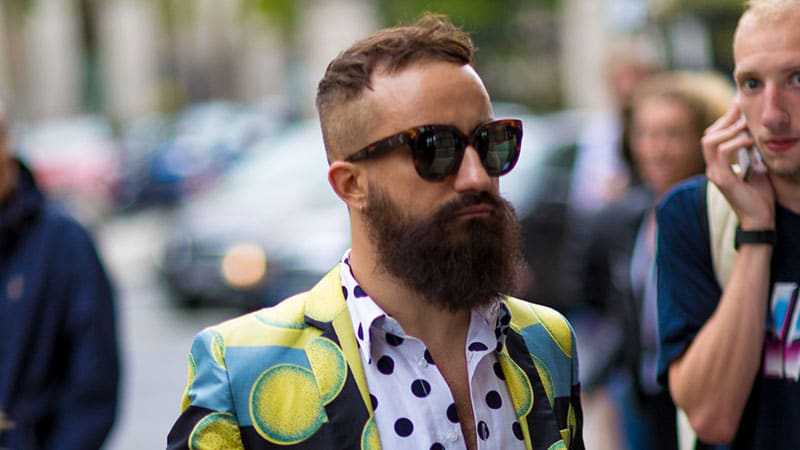 20. Skin Fade with Man Bun
Not only does a skin fade look great with pompadours, quiffs, and slicked backs, but it also appears awesome when paired with an on-trend man bun. The style, which is perfect for gents with long locks who want to try a new look, can be made even more unique with the option of double buns.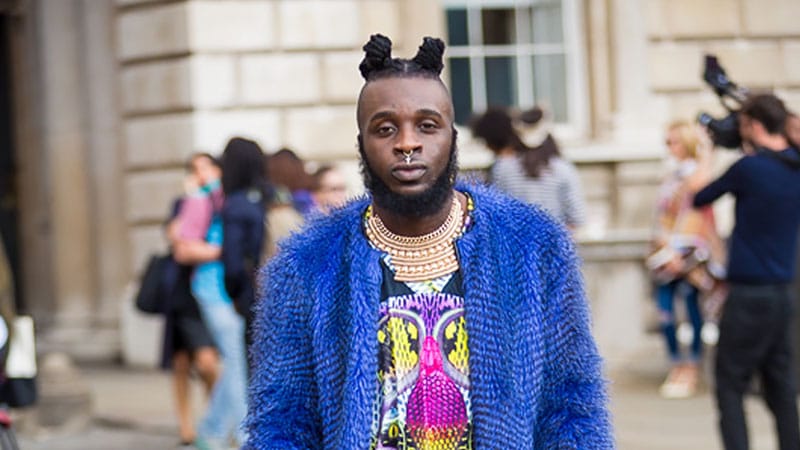 FAQs
How long does a skin fade last?
A skin fade will last for two to three weeks before needing a touch-up. The key to the look is incredibly short hair, so it's essential to maintain it with regular trips to the barber.
How do you ask for a skin fade?
When asking your barber for a skin fade, you'll want to know some extra details such as height and what you want on top. Skin fades can be high, mid, and low, or you can get a temple, drop or burst fade as well. Then, because it's referring to just the length on the sides and back, you'll need to know what style and length you want on top. Try to take long some reference pictures of styles you like, which will help articulate exactly what look you want.
Are skin fades attractive?
Skin fades are a bold and sleek cut, which looks great with most hairstyles and face shapes. It gives you a polished and fashionable that works in both casual and professional settings.
Is a skin fade a 0?
A zero haircut trims the length of the hairs to less than 1.5mm, which is standard when asking for a skin fade. This leaves the area looking hairless but with a bit of shadow, and it will still feel slightly stubbly. If you want to take it further, you can use a razor or cutthroat, so there's no stubble at all.
SUBSCRIBE TO OUR NEWSLETTER
Subscribe to our mailing list and get interesting stuff and updates to your email inbox.