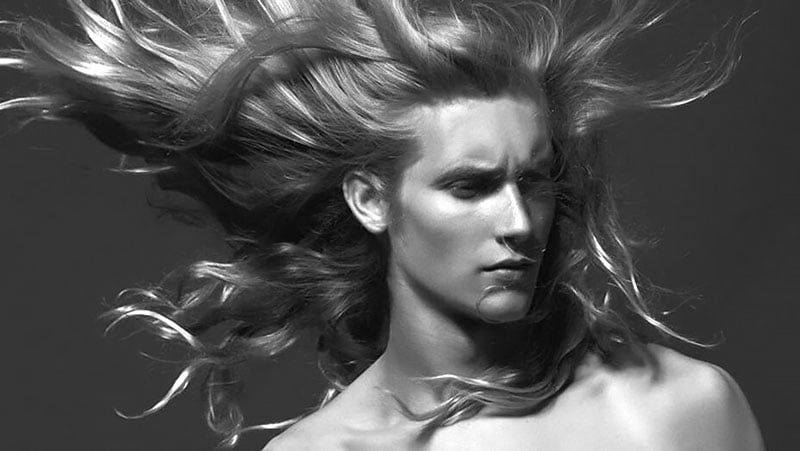 Once considered only popular among rock gods, surfers, and skateboarders, the community of long-haired men continues to rapidly gain members thanks to fashionable appeal. From shoulder-scraping styles to manes that reach the lower back, long hair is stylish and adaptable. Whether it's pulled back, worn with texture, or dramatically parted, long hair can be styled for any occasion. But, with so much choice on how to wear your hair, picking just one can be hard. Luckily, we're here to make finding the right style for your long locks simple. Now, all you need to do is pick your favorite from this list of the best easy long hairstyles for men.
RELATED: 15 Guys with Long Hair That Look Awesome
1. Ponytail
For those in-between days or for the man at work, a pony is an easy and quick way to style long hair. Pulling hair back with a drop of serum to ensure maximum shine, one can either conserve the natural part or pull hair directly back for a slightly more disheveled appeal. Tying the tie over twice or three times for hold and comfort, the world is really your oyster in terms of slickness for this look. To stop the look from feeling too restrictive or severe, leave a few strands near the front to fall by the face or be tucked behind ears.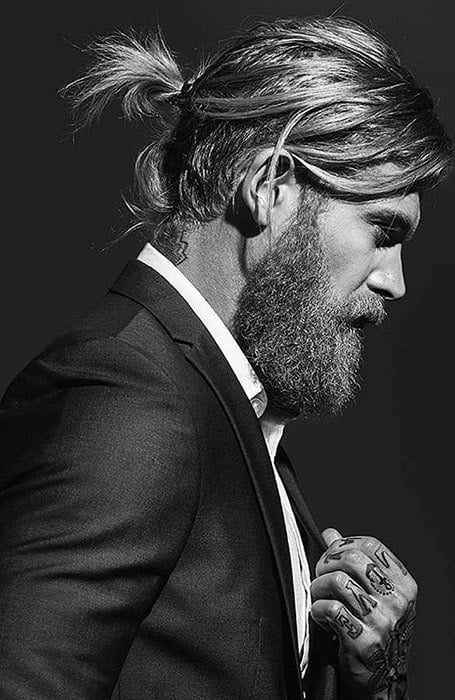 2. Long Textured Waves
This down-and-out style is all about texture and dimension. Popularised by Harry Styles, the look features a deconstructed pompadour and waves of a medium texture and density. This look is wearable for almost any face shape but is best suited to those with some natural movement and a layered cut. To replicate, apply a styling mousse to clean damp hair, scrunch liberally, and either leave to air dry or dry with a diffuser directing the front section of hair backward. Then once the hair is almost completely dry, take the front section and lightly backcomb before setting with a flexible hairspray. With a playboy appeal and youthful vitality, this is the hair of heartthrobs.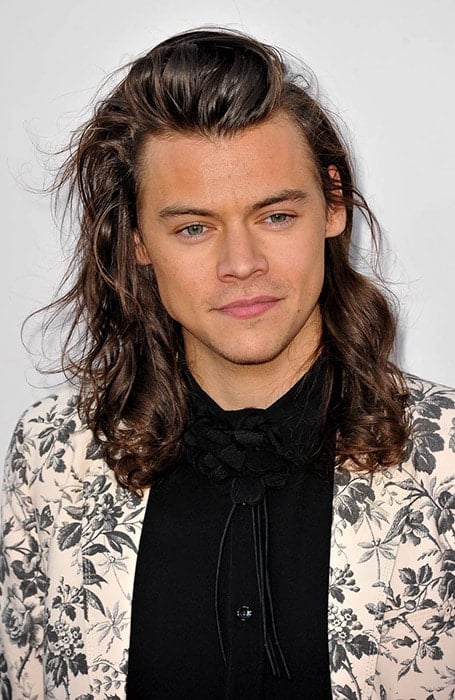 3. Half-Up Half-Down
The drama of loose hair meets the sleekness of a man bun. With jawline and neck completely visible you're scoring serious points with the ladies and keeping hair off your face – a win/win. A mainstay of the long-haired man and recently put back on the map by Chris Hemsworth in his turn as Thor, when worn with longer strands this look is most striking. For the half-up, pull the top third of hair back into a tie and loop over into a knot, allowing some movement by not securing too tightly. Most androgynous with day-old hair, keep the look devil-may-care by working some dry shampoo into the roots and spritzing ends with water or sea salt spray.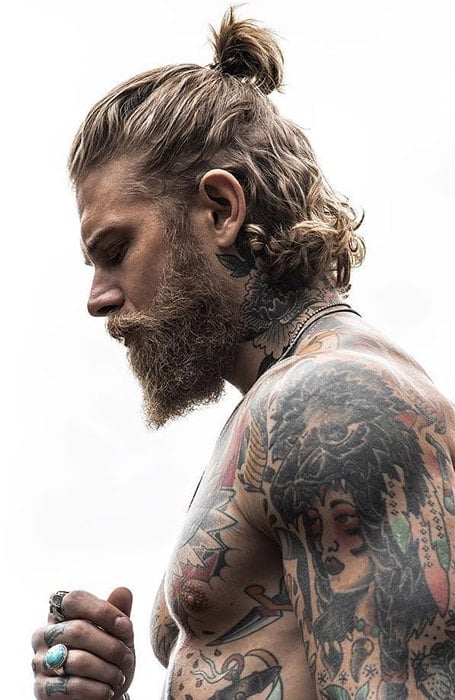 4. Long Undercut
If you're looking for a way to give your long hair new life, you should consider adding an undercut to your style. By shaving the sides and back of your hair, you'll instantly create an incredible contrast between these sections and the long hair left on top of your head. Then, just let your long locks fall to one side for an awesome attitude-filled appearance. Alternatively, this cut can also work well with a ponytail, man bun or topknot, which are ideal for the warmer months along with formal functions.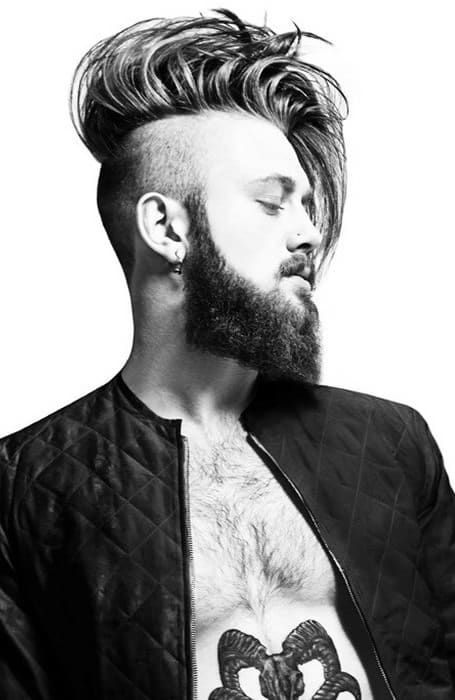 5. Man Bun
A modern classic, the man bun isn't going anywhere. As versatile as it is current, buns are universally flattering and can be altered and customized according to face shape. Comb hair back with fingers and secure with a tie, allowing some tips to stick out for a relaxed appeal. The length of your hair will determine how high or low you can wear your bun, but for best practice aim for just below the crown of the head, with some hair at the nape of your neck curling free. While guys with defined bone structures are able to wear the look as slick as they like, for the most part, a looser bun is most flattering. For an artfully messy man bun, slide the end of a comb underneath the top to loosen sections of hair around the face slightly.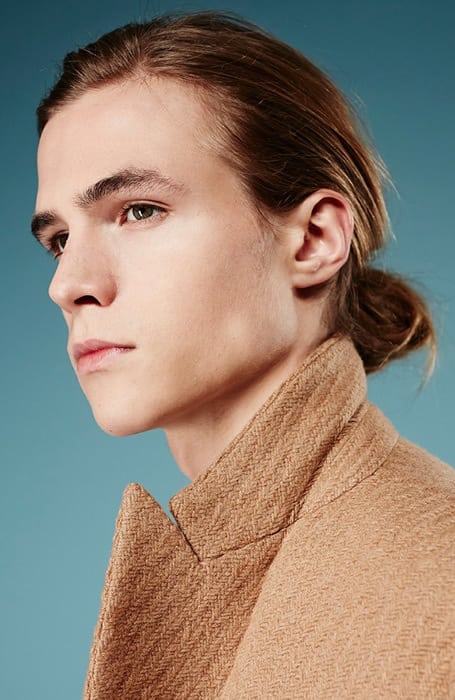 6. Long Slick Back
For guys with medium-long locks, the slick back look is as easy to achieve as it is suave. A more undone alternative to a bun or pony, the slick back works as well with a tailored suit as it does with streetwear. For fine hair, a high-shine look is optimal and can be achieved by raking fingers through clean hair using a medium hold gel. Guys with curly or textured hair can also rock this look by sweeping the front section of hair back with a pomade or mousse for greater hold. Curls can be left largely intact, or broken up slightly for a more worn-in feel.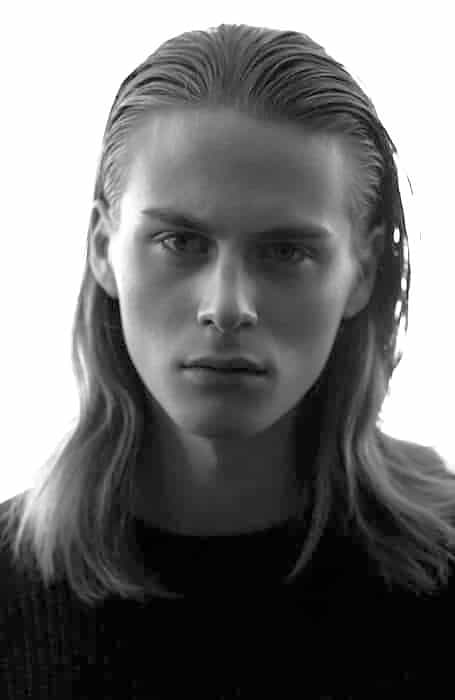 7. Long Hairstyle with Beard
Long hair makes quite the statement, but, pair it with a beard, and it's even more powerful. So, if you want to make your long mane even more memorable, consider complementing it with some facial fluff. Just make sure that you pick the right length and style to suit the look you're aiming for. For example, long waves paired with a big bushy beard will project a wild and rugged appearance while a smooth mane partnered with some subtle stubble will look more sophisticated and work-appropriate.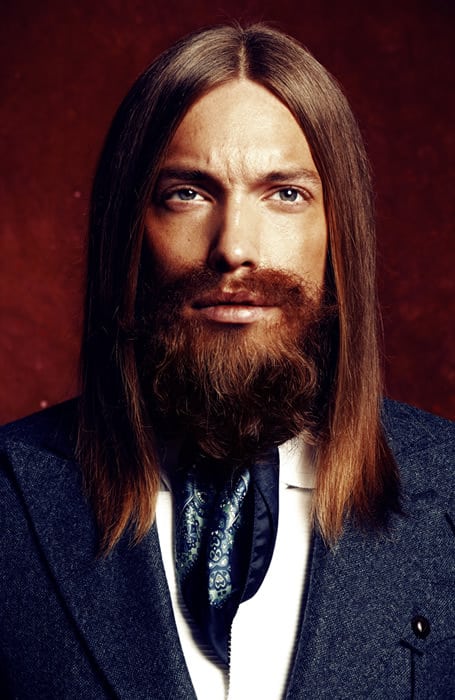 8. Long Curls
If you have lusciously long and curly hair, why not show it off in all its glory? Thanks to their natural texture and volume, long curls can be a great look for those who have a relaxed style. Of course, to pull off this look, you'll need to keep your curls in excellent condition and tame excess frizz. As such, you should remember to condition your hair regularly but not over-wash it. Also, be sure to invest in moisture-rich hair products and let your hair dry naturally whenever possible as blow-drying can cause frizz and damage. Then, all you need to decide is whether you wear your curls swept-back or with a part.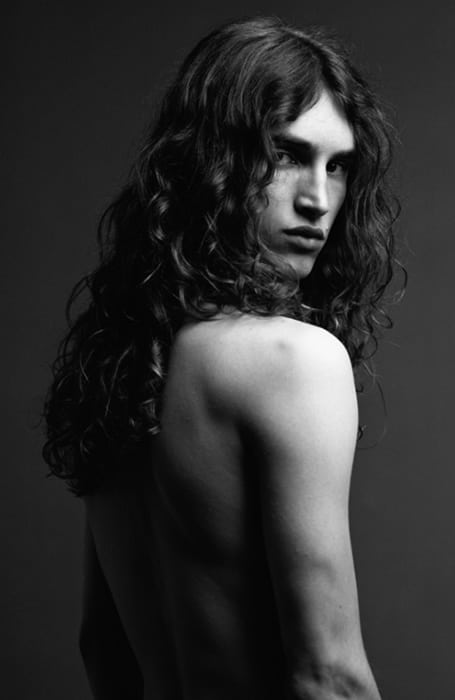 9. Long Blonde Hair
While gents of all hair colors can rock long locks, long blonde hair appears particularly striking. Thanks to its light hue and natural luster, blonde hair typically looks radiant and impressive when worn long. Additionally, long blonde hair also conjures images of Norse gods, making it appear highly masculine and impressive. Of course, pairing it with a beard will also help on this front. Alternatively, if you prefer a surfer style, consider opting for long blonde waves that fall just past your shoulders and avoid too much facial hair.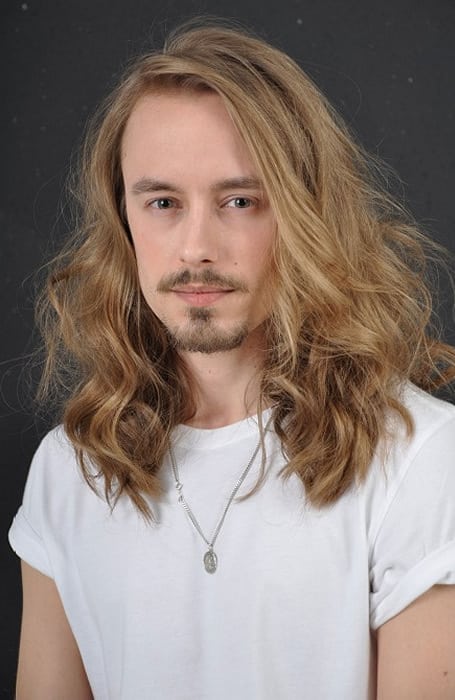 10. Long and Straight Hair
While short and straight hair can often appear a little plain, long and straight locks look daring and eye-catching. With little texture or shape, this style shows off all your length without any distraction. As such, it's essential to maintain your cut and keep your ends neatly trimmed as they'll be on display. For a smart and stylish appearance, it's also important to ensure that your hair is healthy. Doing so will help to reduce frizz and enhance shine for a sleek appearance. Of course, if your hair isn't naturally smooth or completely straight, you can always fake it. Just blow-dry your mane using a heat-protectant spray and round brush before applying a serum to tame any frizz or flyaways.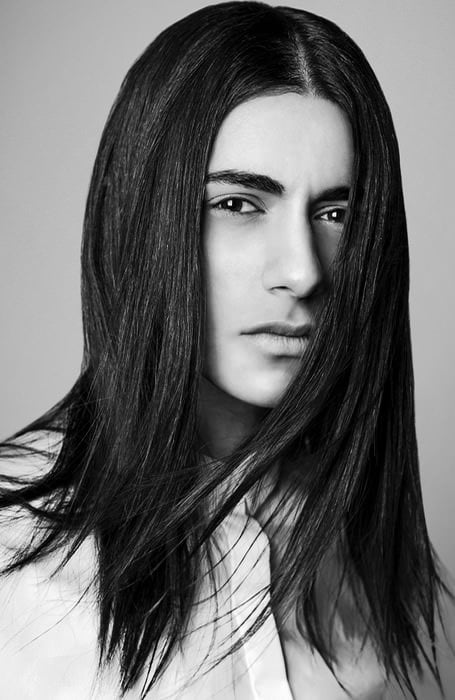 11. Dreadlocks
Having long hair affords you the possibility to rock a range of impressive hairstyles, including dreadlocks. Although the style isn't for all gents, it can be an excellent option for those who are prepared to try something a little out of the ordinary. Whether you braid or twist your hair, dreadlocks can appear simultaneously on-trend and uniquely stylish. As such, they make a fashionable choice that can instantly upgrade the look of your long locks. Just be sure you're ready to commit to creating and maintaining this style as it can take work.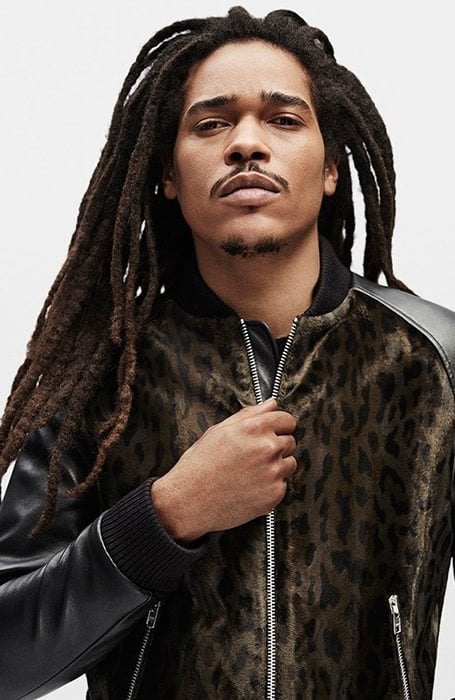 12. Long Braids
For gents with long hair who like a bold look, braids can make an excellent option. Not only are they uniquely stylish, but they're also versatile and can be adapted to suit a range of styles. For a subtle braided look, try wearing your hair in one long and loose plait at the back of your head. Alternatively, for an eye-catching style, create many tight braids, starting at your scalp and working through your long mane. You can even partner your braided look with a man bun or ponytail for a double dose of style.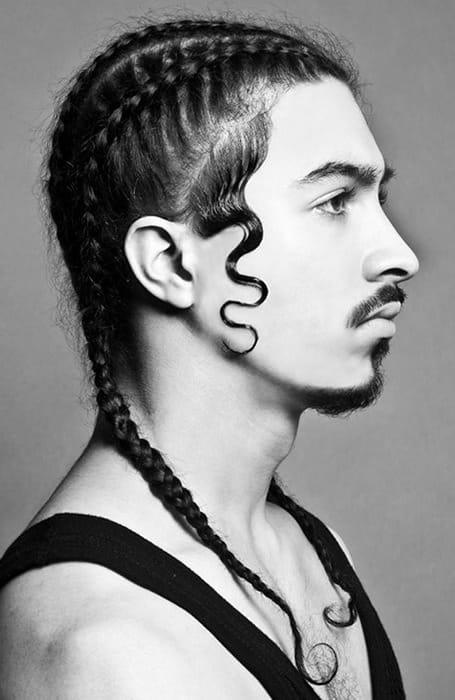 13. Long Hair with Middle Part
A crisp part can be incredibly striking on a long mane. Centre parting is best left to the symmetrical and those with straighter hair. To get an arrow straight part, take a fine-toothed comb to freshly washed hair and draw a sharp line from the center of the hairline directly back before running fingers through ends with a drop of serum. An option for guys with softer features and more textured hair is an indistinct side part. Guided either by a natural cowlick or preference, sweep the larger section of hair to one side and train it to stay in place by tucking it behind your ear. To create extra hold, use a texturing spray on the roots and define the part near the face with some hair wax — ultimately, however, this is a style that is best worn with a little movement, so tread carefully.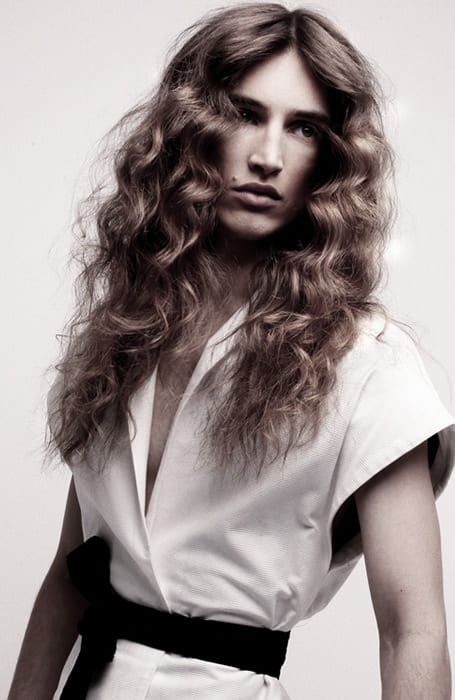 14. Long Grey Hair
Think long hair is just for young gents? Think again. A long mane can suit men of any age, including those who have gone grey. While many men decide to keep their hair short as they age for a sophisticated appearance, long locks can look seriously stylish on older gents. Providing a youthful and rugged appearance, long grey hair is a style well worth trying if you're game. All you need to do is let your grey hair grow long and rock them with an attitude. An excellent wardrobe filled with smart yet laidback pieces will also help you nail this look.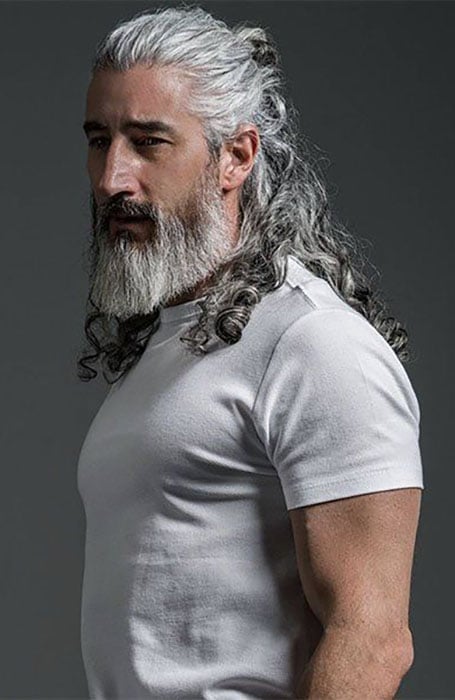 15. Long Hair for Asian Men
Long hair has long been a part of many Asian cultures, and, while many Asian men today opt for a shorter style, a lot still choose to rock lengthy locks. It's not surprising, either. Along with referencing a rich heritage, long hair also appears seriously stylish on Asian men. Additionally, as Asian hair is often thick, strong, and fast-growing, it provides an excellent base for an extended length. Likewise, many Asian men also have straight strands, which are ideal for achieving an impressive mane of hair.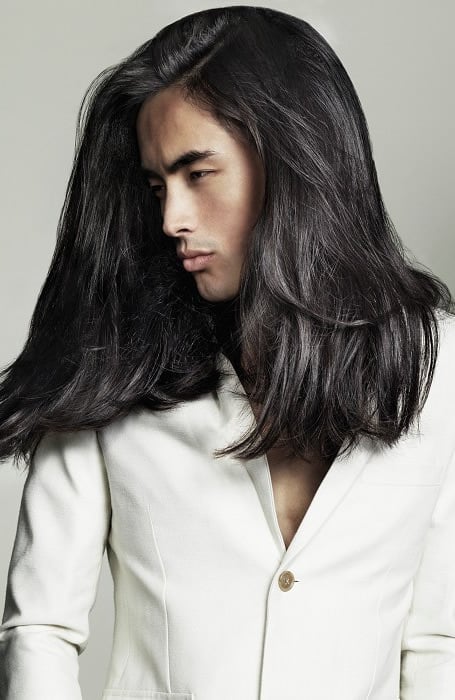 16. Bro Flow
Loved by celebrities and stylish men around the globe, the bro flow is one of the most effortlessly cool hairstyles for men with long hair. This style is versatile and can be created to suit multiple hair textures. It can achieve a relaxed and stylish aesthetic, making it perfect for a laid-back yet confident man. It is practical, brushed backward but falling more naturally, so not only does it keep the hair out of the eyes, but it also highlights your features. You do not need to worry about spending a lot of time styling it, and the cut requires little maintenance.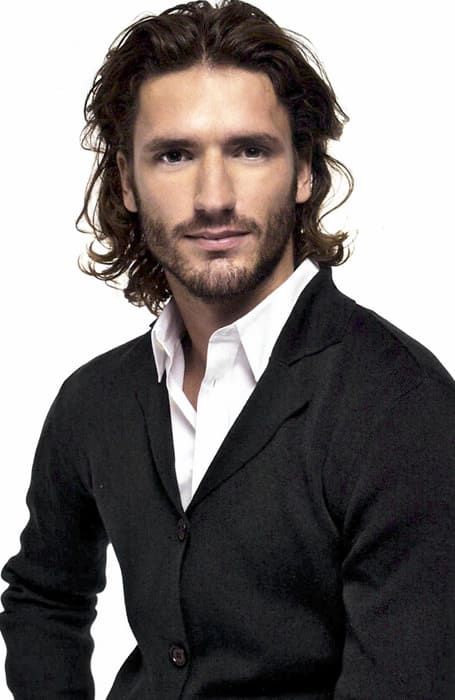 17. Long Crazy Hair
One of the appealing things about long hair is that you have a word of possibilities for styling it. If you are a man who likes to experiment with different looks, you can find something to suit your face shape and personal preference. Long crazy hair is not for everyone; it is for the guy who likes to stand out from the crowd. Crazy hair is a fashion-forward approach to styling and is all about volume and works best with textured hair to create a windswept appearance. Having wild hair can be incredibly sexy and will attract attention. To achieve this look, you will need a strong-hold product and a lot of confidence to pull it off.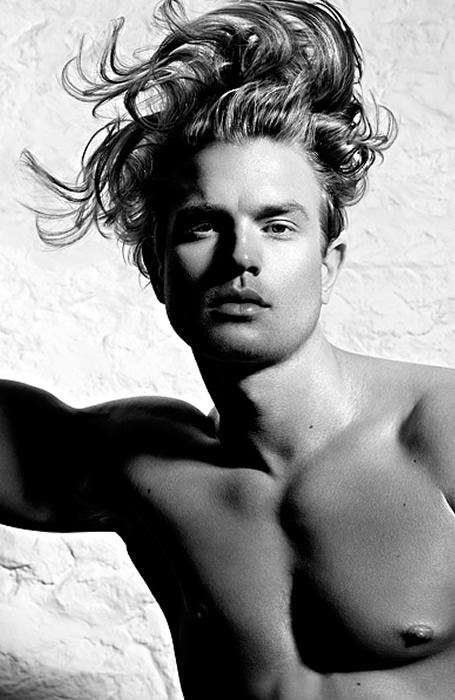 18. Long Afro
Long afros are big and bold, and they make a statement. They are a look to be worn with pride, and there are many variations for how you choose to wear your Afro hairstyle. For some men, longer is the way to go. Unlike shorter hair and cleaner cuts, this look is all about having fun and opting for a more relaxed and messy aesthetic. It is a way to play up your natural texture and embrace the volume, but be sure that your hair is in the best possible condition so that dryness or damage does not detract from its coolness.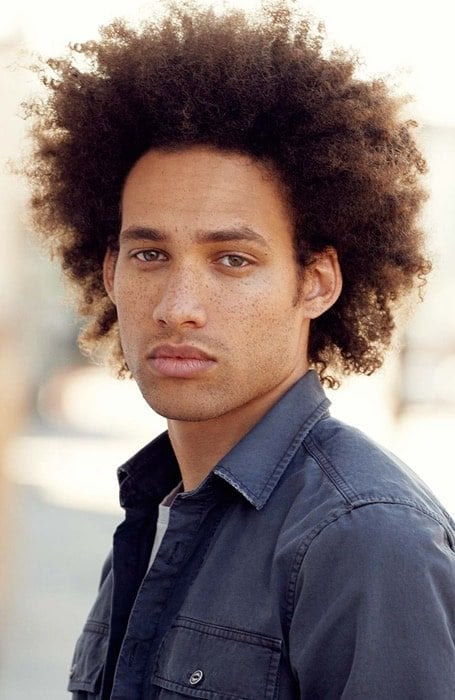 19. Long Bleached Hair
Long hair is versatile and can be styled in various ways, but it also lends itself well to color. If you want a look that will transform your appearance, it may be time to bleach your locks. Long bleached hair can make quite a dramatic change, especially if your hair is darker to start, and can be applied to various cuts and textures. Take care to use the right styling products and treatments after bleaching, as the process can be incredibly damaging to the hair, and you need to minimize this.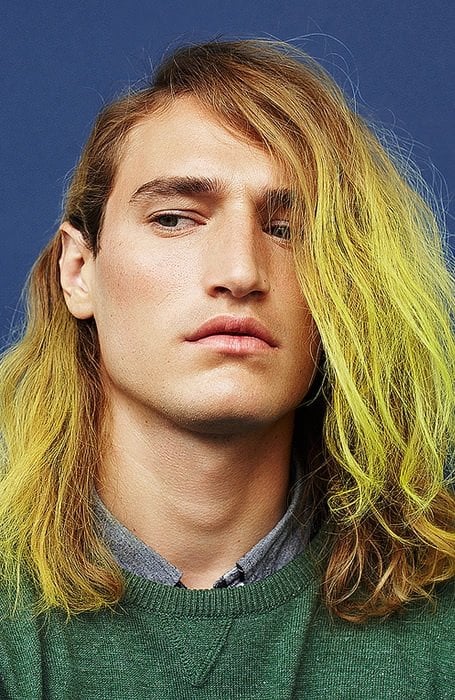 20. Long Blonde Hair with Comb Back
The comb back can have a sophisticated and stylish appearance and can be worn with all hair textures and lengths. As the name suggests, the style is achieved by brushing your hair backward. Depending on the look you wish to achieve, you may need a gel to create more hold. It is a great way to keep your hair out of your face for men with long hair but can also be better suited to more formal and professional occasions, helping achieve a polished and put-together feel.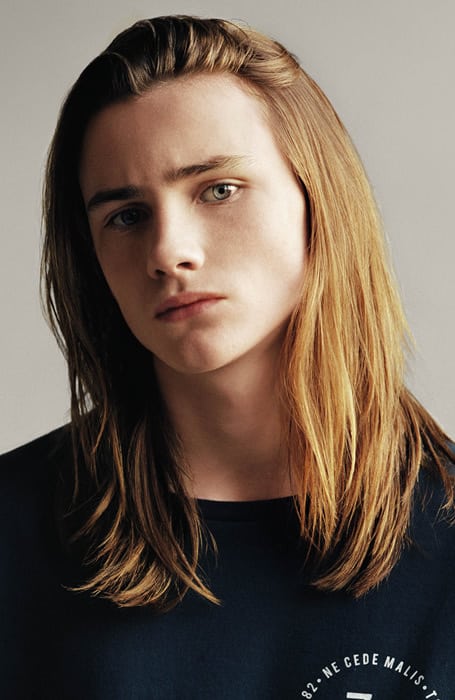 21. Long Curls with Highlights
Long curls can benefit from the addition of highlights as they can help to enhance the natural pattern. Highlights can add depth and dimension, but they can also give your hair an instant lift, making it brighter. Adding color to your curls can create a sun-kissed appearance and even more definition. Let your curls fall loosely around your face for a face-framing effect that can draw attention to your best features.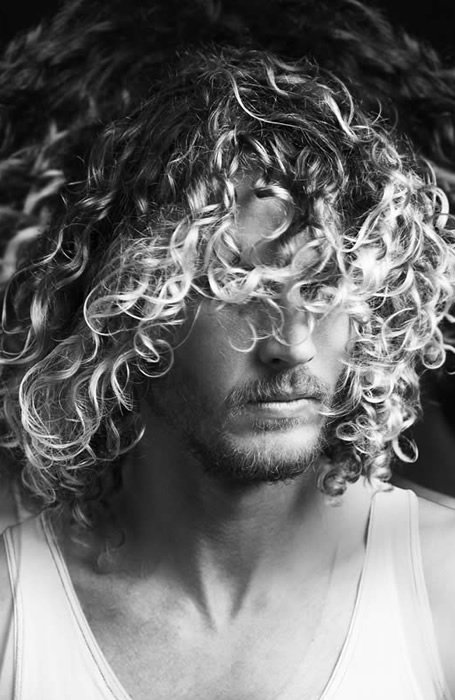 22. Long Curly Mohawk
The mohawk is a cut that is not for the faint of heart. It has a rebellious vibe and is not suited to corporate environments. Instead, it is for men who want to express themselves through their hair and commonly has both sides shaved, with a long strip down the center. With curly texture, you can create softness and a more modern update to this look. For a less dramatic approach, you can keep the sides short but not clean-shaven. Alternatively, you can play up the volume of your curls, creating a big and bold style that is unmissable.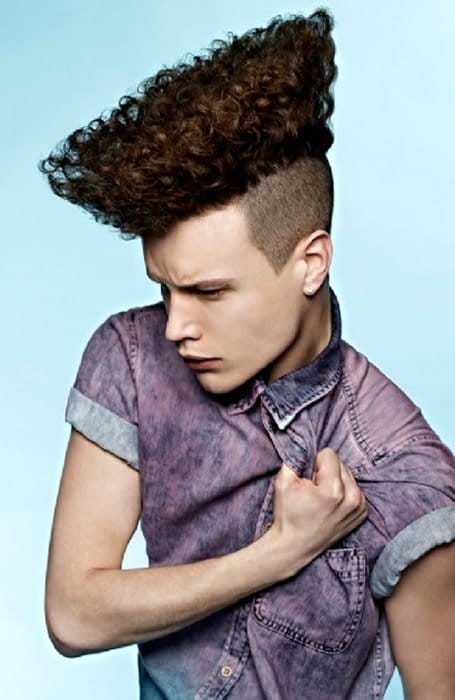 23. Long Curly Shag
The shag is one of the best looks to come out of the 70s and remains popular and cool today because of its adaptability. The cut, which features heavily layered hair and creates a relaxed and disheveled appearance, can be adapted to suit various lengths and textures. If you want a more modern approach, try cutting your curly locks into a shag. This will create a softer appearance than straight or fine hair and is a great way to transform your look. The layers will add even more definition and movement to your hair and can frame your face. Embrace the volume and the cool factor of this hairstyle and wear it with confidence.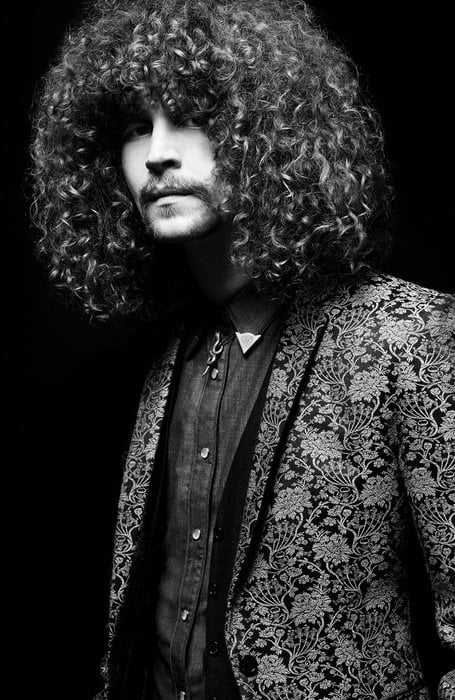 24. Long Curtains
The curtain haircut has been around for over 100 years, with revivals in the 60s, 90s, and today. Its fringe defines it, often parted in the middle but can also be styled on the side. The cut helps to frame the face and highlight your features and is incredibly flattering. It can be easily adapted to suit hair of various textures and lengths but is great with medium to long hair. You will also require fewer trips to the salon. It can be a little grunge and rebellious for straight hair, while men with curly textures can show off their hair by leaving it long and loose. Keeping your fringe longer can also be a more versatile option and create a laid-back appearance.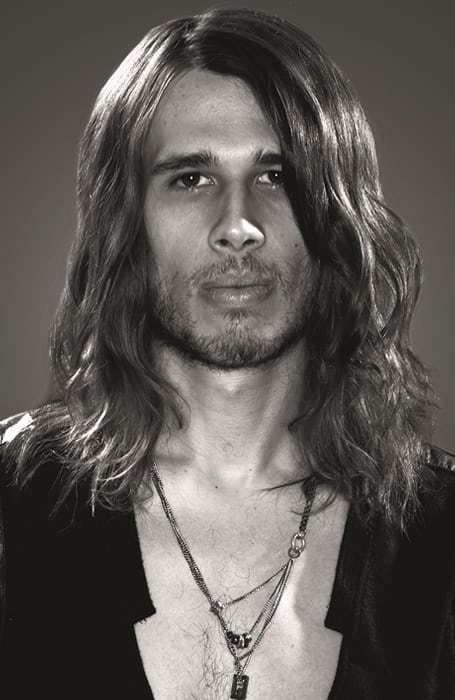 25. Long Dishevelled Hair
Disheveled hair creates exciting texture and helps achieve an undone appearance. It can be desirable on long hair and help you find an effortlessly cool way to style it. The look is easier to achieve with naturally curly or wavy hair, but with the right product; you can make any hair type appear unkempt. Use a styling mousse and blow-dry it, then scrunch the ends. You could also twist the hair in little sections while using heat styling. You can brush your hair away from your eyes for a more practical option or keep wispy bits at the front; the choice is yours!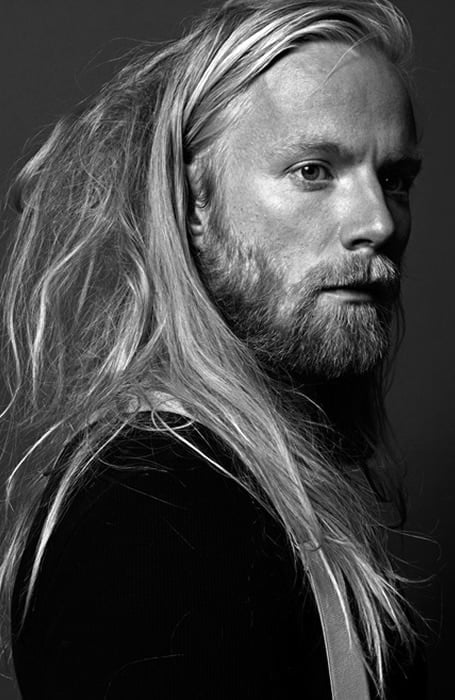 26. Long Hair for Indian Men
Indian men have hair that is typically dark in color but can have a variety of textures and thicknesses. It can be wavy, straight or curly, and is often full of movement and easy to style. If you are a man who wants to grow out his hair, this is a fantastic choice as it can frame your face and demand attention. Long hair is incredibly versatile, allowing you to style it in various ways, including a fringe or a comb back. It can also look luscious and be a sign of good health. You can work with your hairstylist to find the look that suits your face shape and personality best.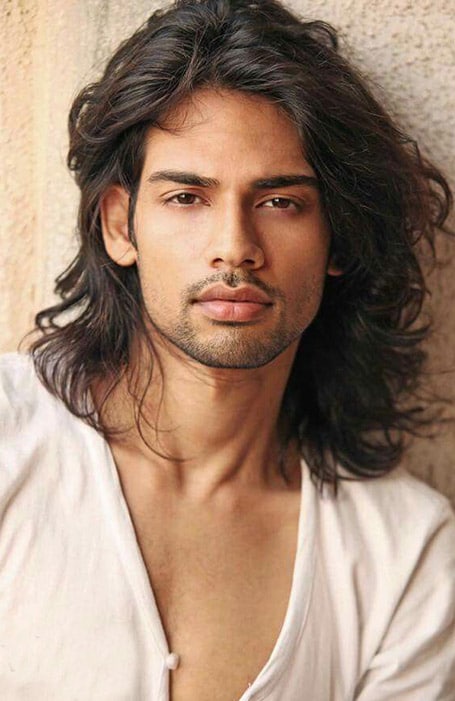 27. Long Hair with Bangs
What is not to love about bangs? Bangs can transform your appearance, add volume, frame your face, and help to achieve a more youthful look; they can hide signs of aging like fine lines and wrinkles. Bangs can be worn with various textures and lengths and make even the most simple cut more interesting. Long hair with bangs is an excellent choice, as it can draw attention to your eyes, and you can experiment with different fringes. Longer hair is also more versatile, allowing you to wear it up or down and not restrict how you wish to cut or style your hair.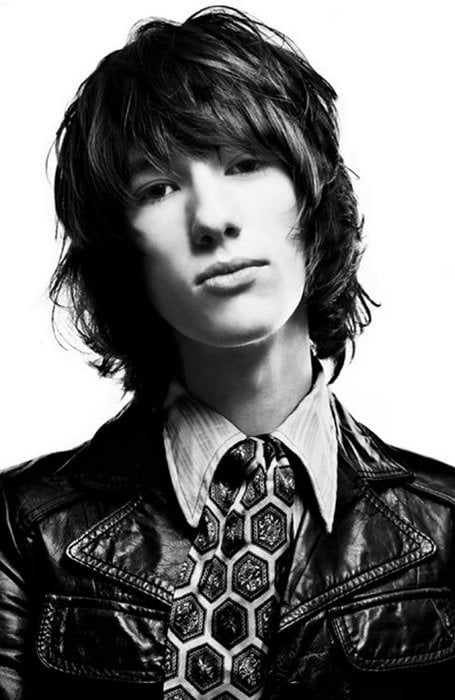 28. Long Hair with Highlights
Long hair with highlights is a wonderful way to add depth and volume and lighten and brighten your hair. If you have naturally curly hair, it can enhance your curl pattern, and on straight hair, highlights can give it dimension. Long hair benefits from highlights, and there are many ways to wear it with statement strips that frame the face or a subtle, barely-there approach for a more natural finish.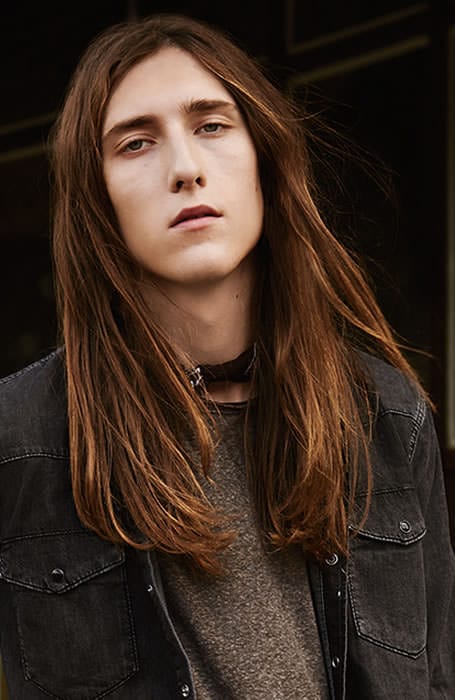 29. Long Hair with Quiff
The quiff hairstyle is a timeless classic for men's hair, and there are good reasons it has withstood the test of time. It is defined by the piece of hair at the front, brushed backward and creating volume. It has a very old-school gentlemanly appearance and can be worn by men both young and old. Plus, it can be adapted to suit various hair textures and lengths, and there are many modern twists to make it feel less dated. Long hair with a quiff is slightly more complicated, as it requires a product with a stronger hold because of the weight. It can also be more dramatic, achieving more height.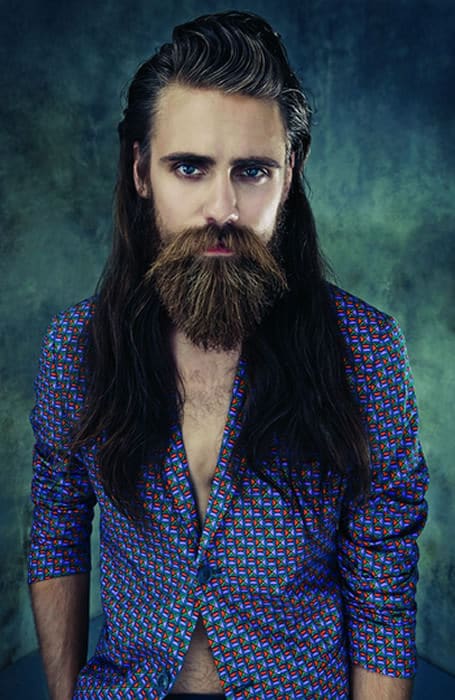 30. Long Messy Curls Men
Curly hair is one of the most sought-after hair textures because it can look cool and charming with minimal effort. You can wear it in various cuts and lengths, but the messy, disheveled approach is one of the easiest ways to style it. Long messy curls will demand attention and create a look full of volume and dimension. Keeping your hair long and loose will highlight the natural curl pattern and help achieve a laid-back and relaxed aesthetic perfect for every day. To style it, add in mousse or foam to damp hair, and scrunch it. The only downside is that others will constantly want to run their fingers through hair.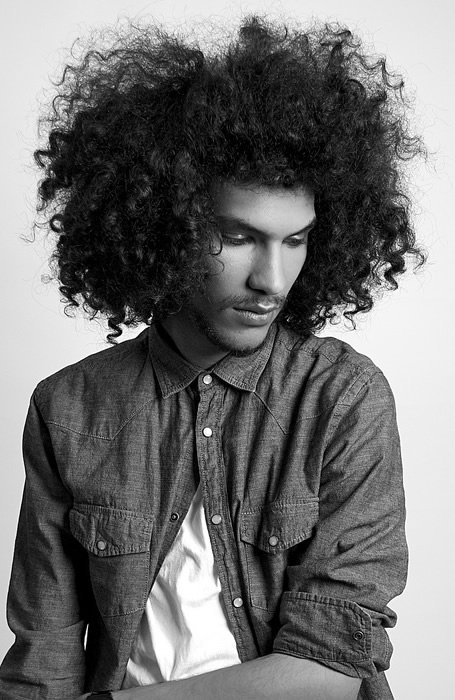 31. Long Messy Hair
There is something incredibly sexy about a man with long messy hair. It looks as though you have just emerged from the bedroom or walked off the beach, and this carefree appearance is part of the appeal. You can wear it with a fringe or without, and it is not difficult to style and can be worn with various hair textures, but it is easier to achieve with wavy or curly locks. Apply sea salt spray to wet hair and let it dry naturally for the best results. If you choose to keep the length of the cut around your jawline or shoulders, this can also highlight your facial features.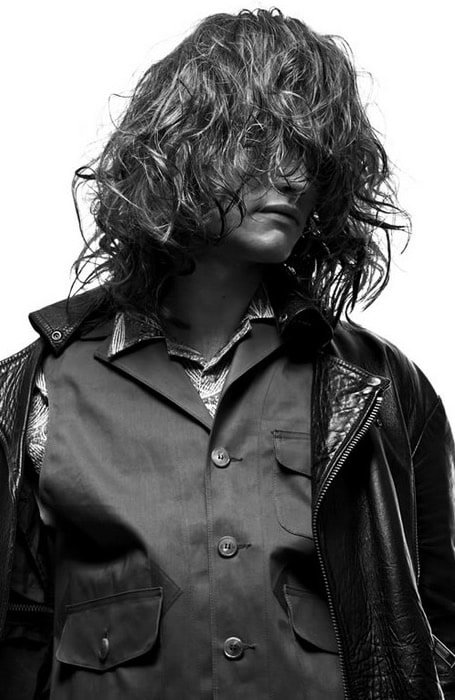 32. Long Mop for Men
The mop is one of the long hairstyles for men that has a relaxed and carefree appearance. It was first popularized in the 60s and favored by The Beatles member Paul McCartney. In more recent years, it has been worn by younger men and can help achieve a youthful appearance. The mop typically has a messy and disheveled feel and looks particularly good on men with textured hair. You need hair of at least 3 to 5 inches, and it should be relatively the same length all over, covering the forehead and ears. There is also a fringe, which can draw attention to your eyes.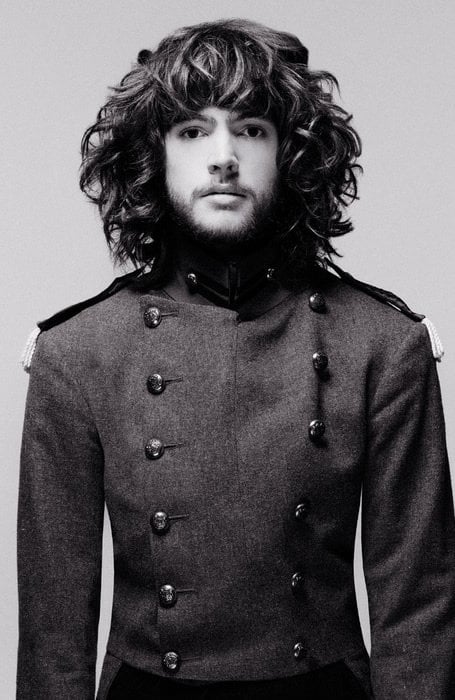 33. Long Platinum Blond Curly Hair
Platinum blond is a cool and icy hue that will get you noticed. The light shade can brighten your appearance and can highlight your facial features. Platinum blond can look great on curly hair as it can enhance your curls and make them stand out, but dying them can also be a damaging process that could alter your curl pattern. If you have naturally dark hair, it may be best to go to the hair salon to achieve this look. When it comes to styling, there are many options; you can wear your hair long and loose, can create a relaxed aesthetic, or be inspired with a braided Viking style or a simple ponytail.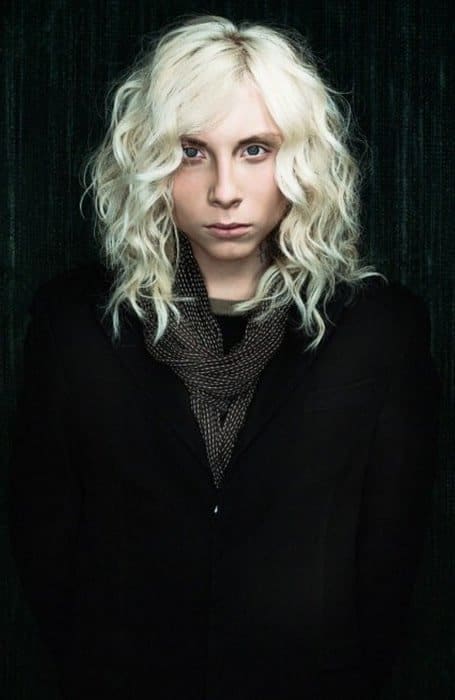 34. Long Red Hair
Long hair for men is a fantastic choice because it can look stylish and cool. It also challenges outdated notions of what it means to be masculine. All hair textures and types can be worn longer, and there are a variety of cuts and colors to choose from. If you are a natural redhead or want to embrace this fiery hue by dying your hair, you should know the color will get noticed; it can draw attention to your facial features and give you a youthful appearance. There is also a sensuality to red hair, and less than 2 percent of the world's population are red-haired, making this a special color.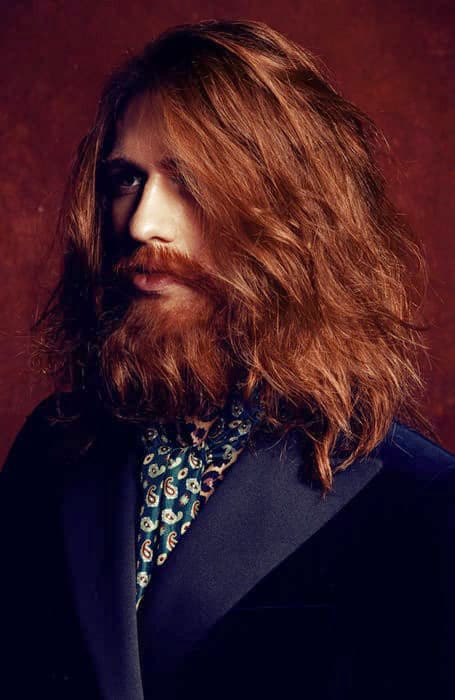 35. Long Textured Shag
The shag haircut was beloved in the 70s by rock gods and fashion icons, and the deliberately messy and effortlessly cool look has been enjoying a resurgence of popularity. The great thing about this cut is that it is incredibly versatile and can be adapted to suit various textures and types of hair. It is layered to different lengths, often feathered on the sides and at the top. It has a very laid-back appearance and is complemented by naturally textured hair as it makes the layers more noticeable and will give it even more movement.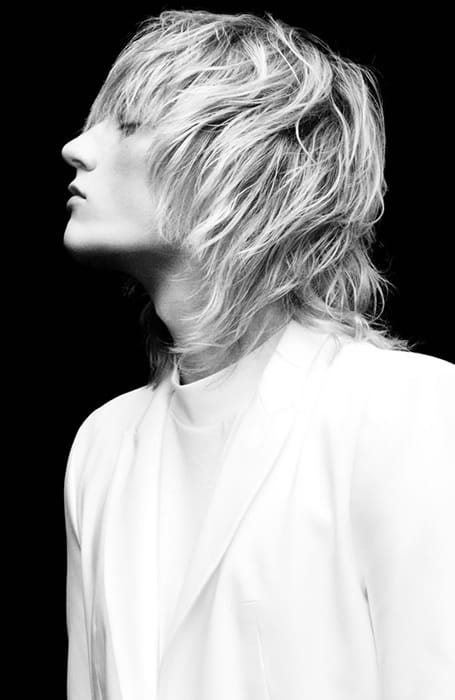 36. Long Tight Curls Men
If you have tight curls, they are defined by their twisted small ringlet appearance; and they look like corkscrews. They are voluminous but can be difficult to style and maintain, easily tangling, and prone to frizz and dryness. That said, if you are a daring man, who doesn't mind spending time styling and caring for his care, then there is nothing better than leaving them long. This is a look that instantly draws attention to your face, and with the right shampoo and conditioners, it will look fantastic!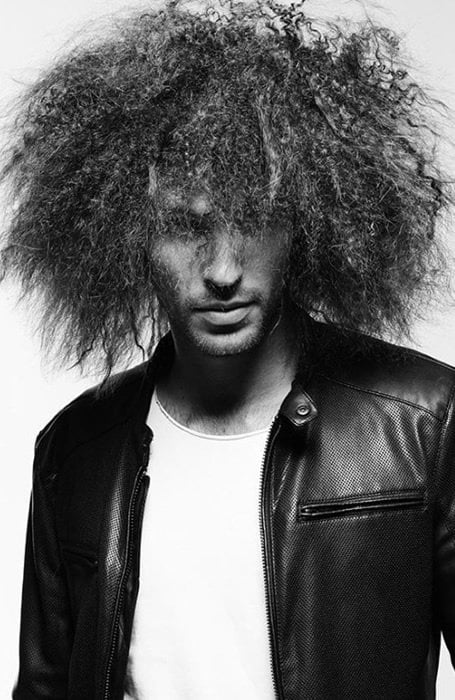 37. Long Wavy Side Swept Fringe
Long wavy hair is fantastic as it is a texture that is interesting and flattering but can also be worn in various ways. One such method is with a side-swept fringe, which gives your appearance an effortlessly cool touch. Brushing your hair to the side can help to soften your features. It is also a great way to draw attention to your face, and you can experiment with how long or dramatic you want your fringe to be, for example, with hair covering your eye or by keeping it shorter. The fringe will require some maintenance, and you may find you have to restyle it several times to keep the hair out of your face. That said, this is an attractive option for any man who wants to show off his hair.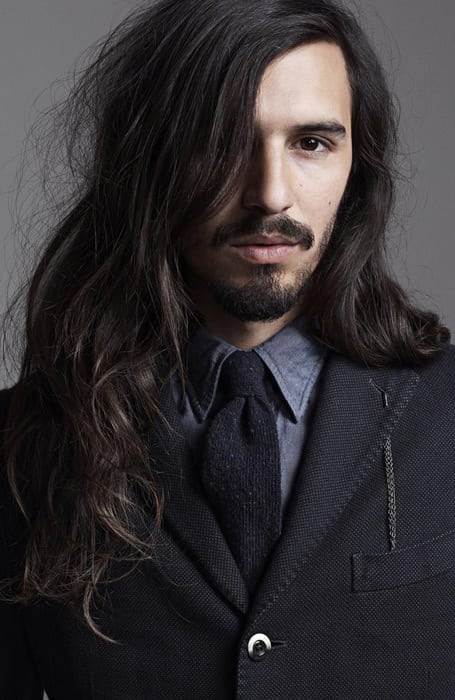 38. Professional Long Hairstyle
You don't have to cut your long hair to achieve a professional hairstyle. Many styles can look neat and groomed, projecting a more serious appearance than long, beachy waves. A few options include the topknot, which is for more fashion-forward men and is great for those who want to be creative, but still, find a hairstyle that keeps the hair out of their eyes. A simple ponytail could also be a good alternative. Comb back or slicked back hair can be stylish and professional, while the man bun is slightly more casual; if you pair it with a slicked-back look, it can keep the hair out of the face.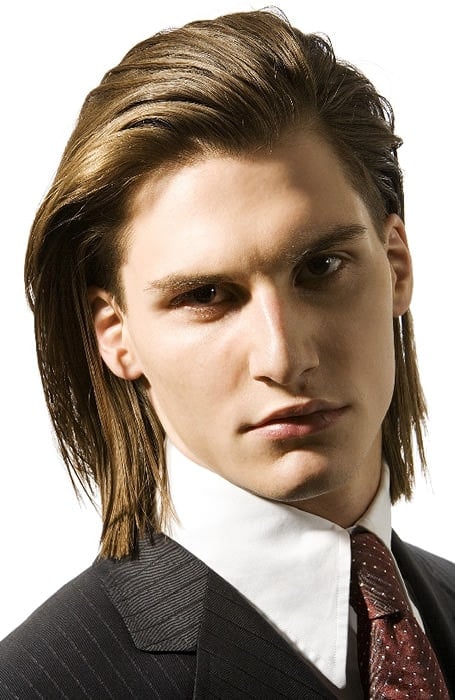 39. Shoulder Length Long Hair
Shoulder-length hair is the best of both worlds; you have long enough hair that has versatility in terms of how you style it, but it is not so long that it is hard to manage. This hair is the right length for updos, man braids, and so much more, but it is also less time-consuming to style. This length can also be healthier. You can also opt for a fringe if you want to frame your face or soften your features.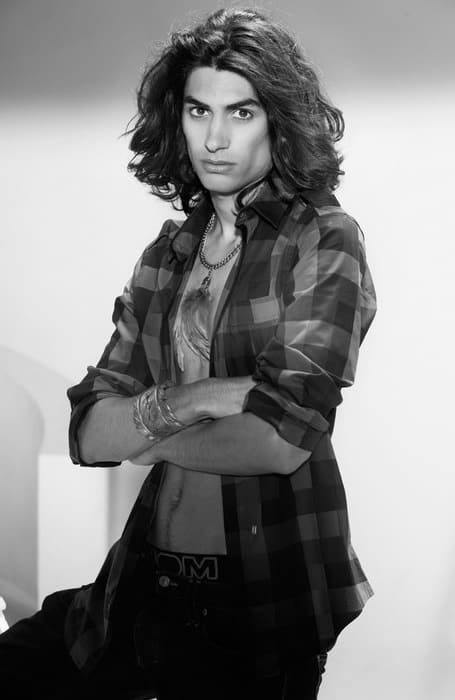 40. Very Long Straight Hair
Very long straight hair has its appeal. Straight hair is easier to maintain, and you don't have to worry about tangles like you would with curlier textures. Men with long hair have many options for styling and can experiment with different updos or leave them down. You can wear it in a slick back for a more masculine and professional look. Or opt for a middle part to highlight your features, particularly your eyes and cheekbones. Wearing your hair long and loose can be stylish, especially if it is in excellent condition, as it will look sleek and glossy.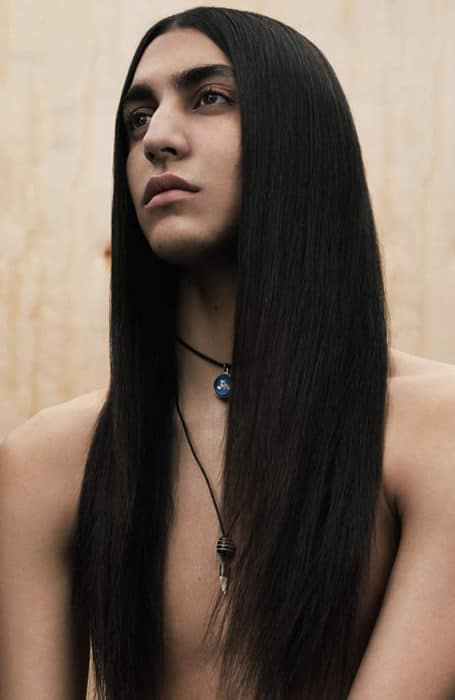 FAQs
Is long hair in style for guys?
Long hair is in style for guys. It's all about embracing your natural texture and getting the right cut for your look and lifestyle. There is a vast range of ways for men to wear long hair. The key to keeping long hair looking stylish is to care for it with regular treatments and trims.
What is considered long hair for a guy?
The definition of long hair on a guy can vary depending on the culture. However, as a general rule, six inches is when you can start considering your hair as long. Any length below the bottom of your earlobe is definitely in luscious locks territory.  
How to Style Long Hair?
1. Embrace your natural texture, whether curly straight, or wavy. 2. Try a slicked back look for a suave yet stylishly undone appearance. 3. Opt for a middle part if your hair is straight and a side part if it is wavy or curly. 4. To wear your hair up, consider a ponytail, man bun, or half-up look. 5. For a bold look, select a braided or dreadlocked style.
6. Keep your hair healthy and receive regular trims to ensure it always looks good.
Is long hair on a man unprofessional?
While long hair is becoming more common and mainstream, it can still be considered unprofessional in some workplaces, such as corporate offices. When deciding to grow your hair long, you'll need to consider your line of work and career aspirations, and whether or not long hair will impact that. If it is permitted, do you best to keep it clean and neat, regularly washing (dry shampoo counts!) and running a brush through it. Options for compromise may include wearing your hair up or braided at work. This may also be a requirement for health and safety reasons, depending on your industry.
What age should you stop having long hair?
Age is no limit to having long hair. Some of the most distinguished grey-haired men are rocking a long, luscious mane. Just remember to keep it healthy and looked after, with regular trims and conditioning treatments. The only inhibitor to long hair as you age may be hair loss. Unfortunately, long hair can accentuate a receding hairline or balding top. If this is the case, it may be a better style choice to embrace a shaved head – after all, that can be just as distinguished as long locks.   
SUBSCRIBE TO OUR NEWSLETTER
Subscribe to our mailing list and get interesting stuff and updates to your email inbox.