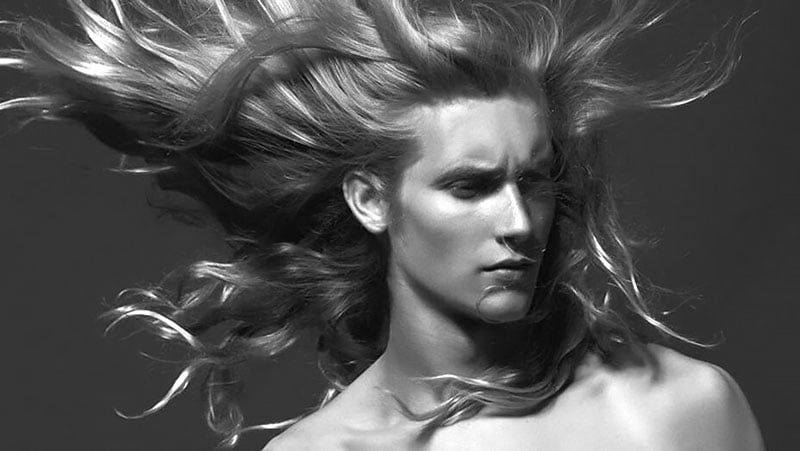 Long hair isn't just for rockers and surfers anymore. In fact, more and more men are growing out their locks for the sake of fashion. With so many stylish options available, it can be hard to choose the perfect men's long hairstyle. Fear not, as we've got you covered. Whether you want a shoulder-scraping 'do or something that reaches your lower back, we've rounded up the best long hairstyles for men. From man buns to long textured waves, the possibilities are endless. Pick your favorite and get ready to turn heads.
RELATED: 15 Guys with Long Hair That Look Awesome
Best Long Hairstyles for Men
1. Ponytail
Long hairstyles for men are becoming increasingly popular, and it's easy to see why. Whether you're looking for an effortless look for those in-between days or something suitable for work, a ponytail is a great way to style your long locks quickly and easily. A drop of serum will provide maximum shine, and you can either preserve your natural part or opt for a more disheveled appearance by pulling your hair straight back. To ensure comfort and hold, tie your ponytail over twice or three times. And don't forget to leave a few strands near the front to frame your face and soften the look. With this easy and versatile hairstyle, you'll be the envy of all your long-haired friends.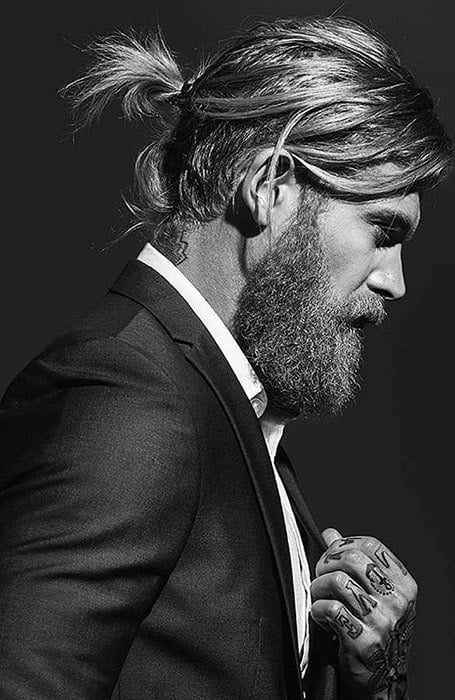 2. Long Textured Waves
This down-and-out style is all about texture and dimension. Popularised by Harry Styles, the look features a deconstructed pompadour and waves of a medium texture and density. This look is wearable for almost any face shape but is best suited to those with some natural movement and a layered cut. To replicate, apply a styling mousse to clean damp hair, scrunch liberally, and either leave to air dry or dry with a diffuser directing the front section of hair backward. Then once the hair is almost completely dry, take the front section and lightly backcomb before setting it with a flexible hairspray. With a playboy appeal and youthful vitality, this is one of the best long hairstyles for men.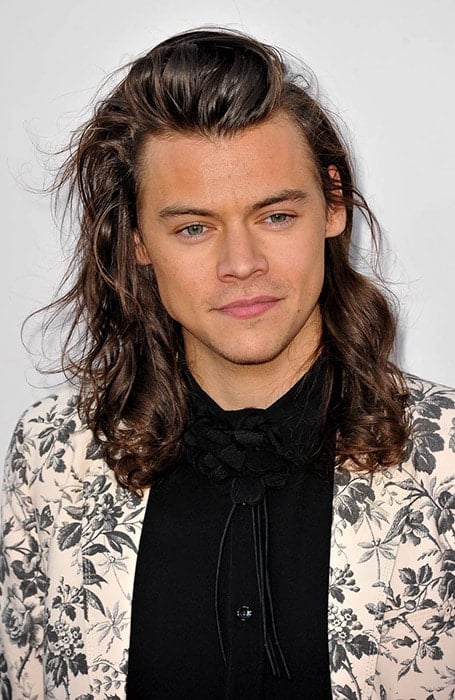 3. Half-Up Half-Down
The half-up, half-down is one of the coolest mens long hairstyles, which has seen a resurgence in popularity thanks to Chris Hemsworth's haircuts. The drama of loose hair meeting the sleekness of a man bun is a match made in hairstyle heaven. Plus, it's a practical choice for long hair men – you can keep your hair off your face while showing off your stylish jawline and neck. To achieve the look, simply pull the top third of your hair back and loop it over into a knot, but don't secure it too tightly. This look works best with day-old hair, and you can keep it low maintenance with a little dry shampoo and some water or sea salt spray.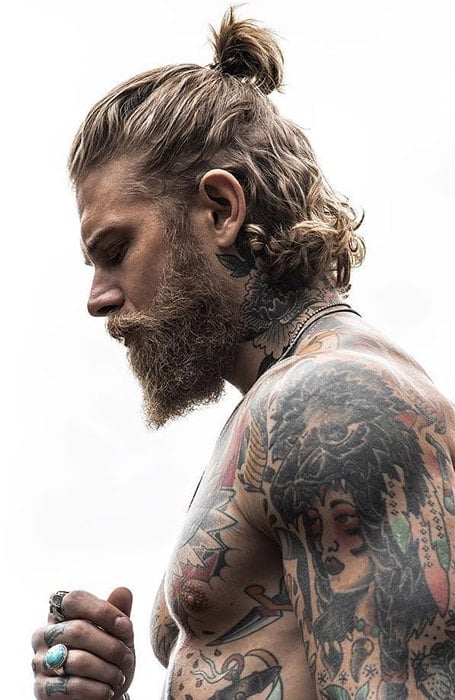 4. Long Hair Undercut
If you're ready to change things up with your long hair, you should consider an undercut. The contrast between the shaved and longer sections adds edge to your look, and the style is versatile enough to be worn in many different ways. You can go for an attitude-filled side-swept look or pull your hair back into a more formal man bun or topknot. Best of all, an undercut is low-maintenance hairstyle for men and perfect for staying cool during the hot summer months. With a little confidence, a long haircut with an undercut is one of the coolest long hairstyles for men.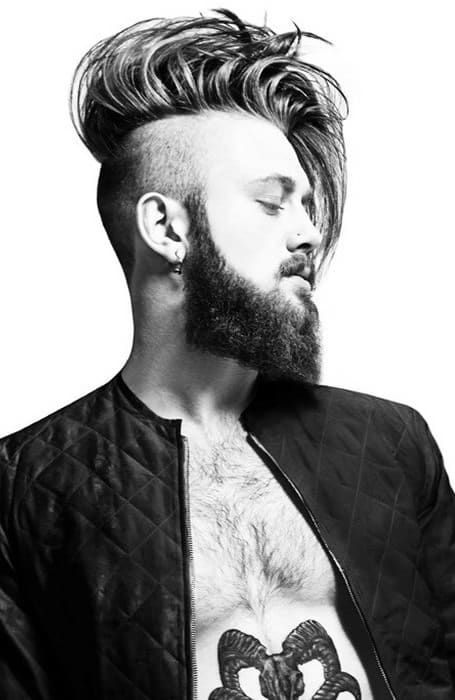 5. Man Bun
The man bun is one of the easiest long hairstyles for men to style and works with many face shapes. To achieve this slick and casual look, simply comb your hair back with your fingers and secure it with a tie, allowing the tips to stick out for a relaxed appeal. The height of your bun will depend on your hair's length, but as a good rule of thumb, aim for just below the crown of the head, with some hair at the nape of your neck. For an artfully-disheveled man bun look, slide the end of a comb underneath the top to loosen sections of hair around the face slightly.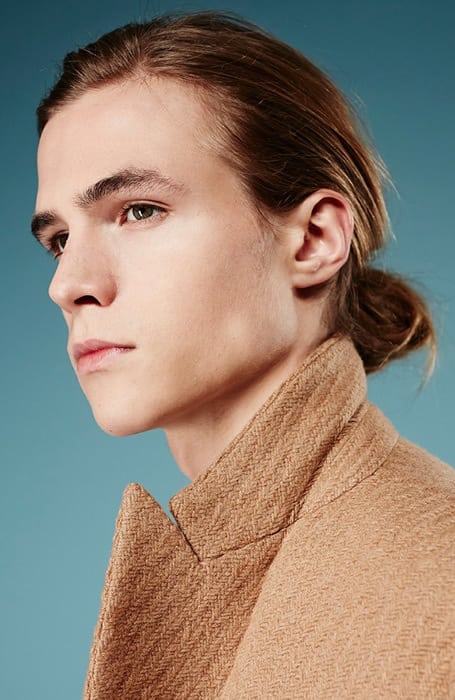 6. Long Slick Back
A slick back hairstyle is a great option for men with long hair who want a sophisticated yet effortless look. Not only is it versatile, but it works well with both formal and casual attire. For men with fine hair, a high-shine finish can easily be achieved by applying a medium-hold hair gel and raking fingers through clean hair. On the other hand, men with curly hair or textured hair can sweep the front section of their hair back using a pomade or mousse to get that same level of hold. If desired, curls can be left mostly intact or slightly broken up for a more relaxed look.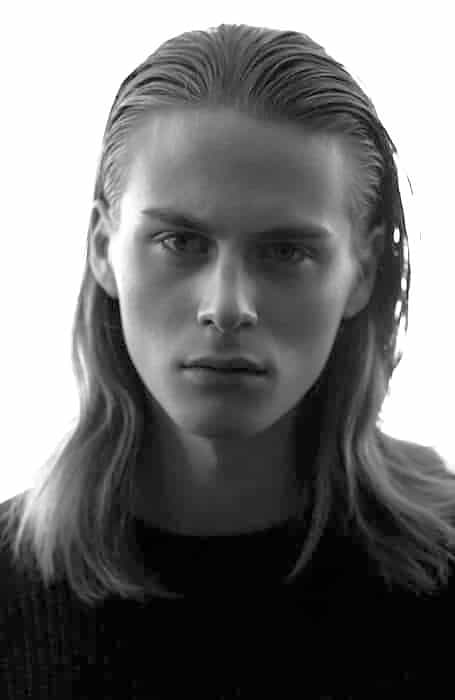 7. Long Hairstyle with Beard
Mne's long hairstyles can certainly leave an impression, but pairing it with a beard style can take it to the next level. The combination of long locks and facial hair has become a popular trend among many today. However, it's important to pick the right length and style to complement your look. Keep in mind that a big bushy beard with long waves can give off a wild and untamed appearance, while a more subtle stubble paired with a smooth mane can provide a sophisticated and professional look. Matching your facial hair with one of your chosen long hairstyles for men can amplify the intrigue and impact of your overall appearance.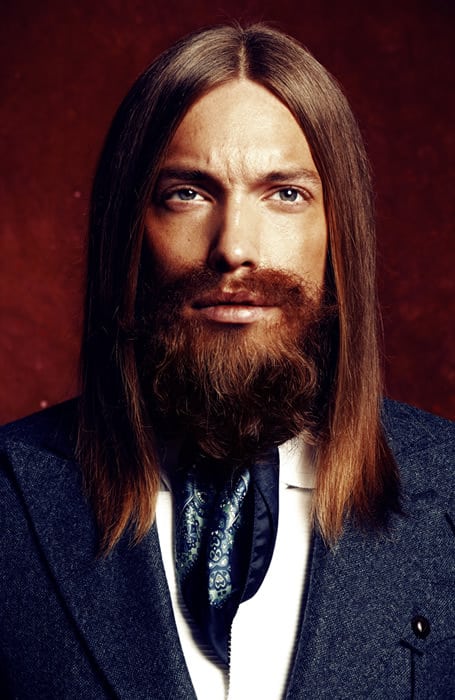 8. Long Curls
Long, curly hair can be a truly stunning look for those with a relaxed style. The natural texture and volume of this hair type make it perfect for those who love to show off their locks. However, maintaining long curls can sometimes be a challenge. To keep your hair in excellent condition, it's important to condition your strands regularly and avoid over-washing them. In addition, investing in moisture-rich hair products for men with long hair can help keep excess frizz at bay. Remember, blow-drying can cause damage and frizz, so it's best to let your hair dry naturally whenever possible. With a little TLC, your lusciously long, curly hair will be the envy of all who see it.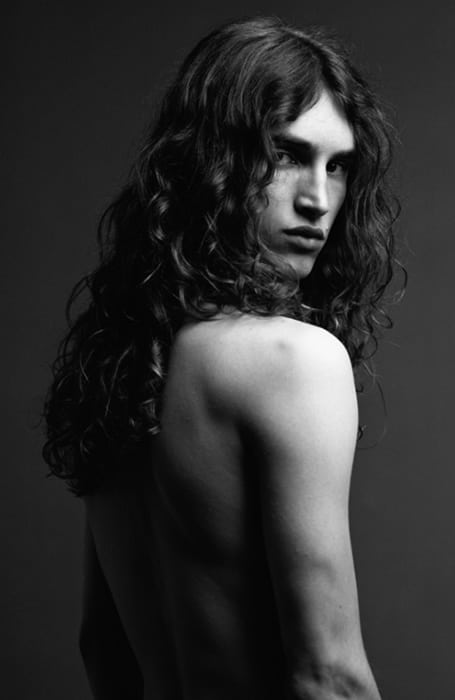 9. Long Blonde Hair
Long hair is a great look on men of any hair color, but long blonde hair, in particular, can make a striking statement. The light color of blonde hair combined with its natural shine gives it a radiance that really pops when worn long. Beyond that, the association of long blonde hair with Norse gods adds a sense of masculinity and power that can be hard to beat. If you're looking to lean into that aesthetic even more, pairing long blonde hair with a beard is a good call. For those who prefer more of a surfer vibe, long blonde waves that fall past the shoulders are considered sexy long hairstyles for men.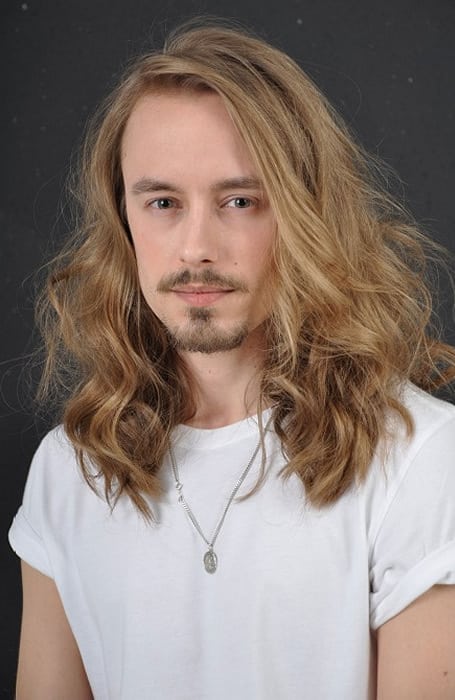 10. Long Straight Hair for Men
Long straight hair is one of the most eye-catching long hairstyles for men. With little texture or shape, this hairstyle shows off all your length without any distraction. As such, it's essential to maintain your cut and keep your ends neatly trimmed as they'll be on display. For a smart and stylish appearance, it's also important to ensure that your hair is healthy. Doing so will help to reduce frizz and enhance shine for a sleek appearance. Of course, if your hair isn't naturally smooth or completely straight, you can always fake it. Just blow-dry your mane using a heat-protectant spray and round brush before applying a serum to tame any frizz or flyaways.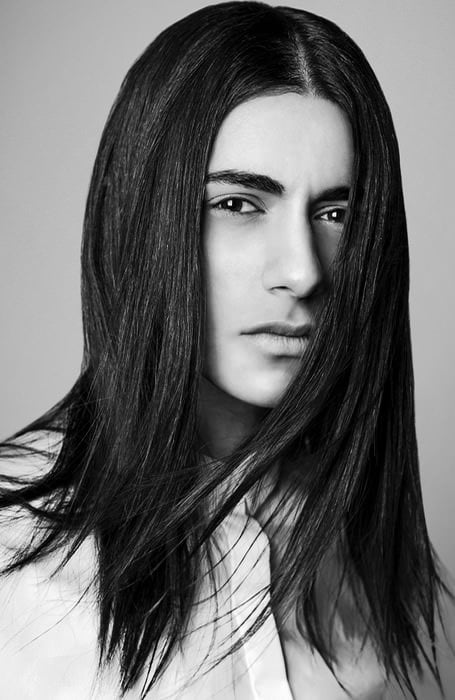 11. Dreadlocks
If you have long hair, then there is no shortage of long hairstyles for men that you can rock. One option that stands out from the crowd is the dreadlock look. While it may not be everyone's cup of tea, it's undoubtedly a daring and stylish choice worth considering. Whether you choose to braid or twist your hair, dreadlocks boast an amazingly cool and trendy appearance. They can upgrade your look instantly and make you stand out. If you're thinking about trying out this look, just keep in mind that it requires a significant commitment. It takes some work to create and maintain this hairstyle, but the results are well worth the effort.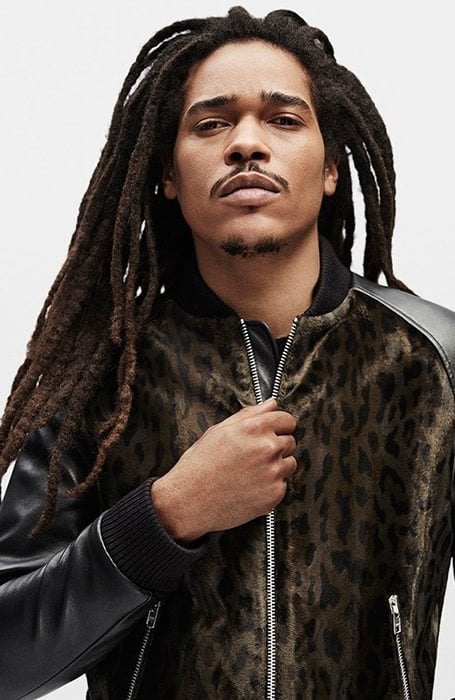 12. Long Braids
Braids are one of the coolest long hairstyles for men who like a bold look. If you want to make an eye-catching statement, consider creating many small, tight braids that start at your scalp and work their way through your long mane. On the other hand, if you're after a more subtle braided look, try wearing your hair in one long and loose plait at the back of your head. This will add a touch of sophistication without being too over-the-top. And, if you're feeling particularly edgy, you can even opt for a man bun braid or ponytail for a double dose of style.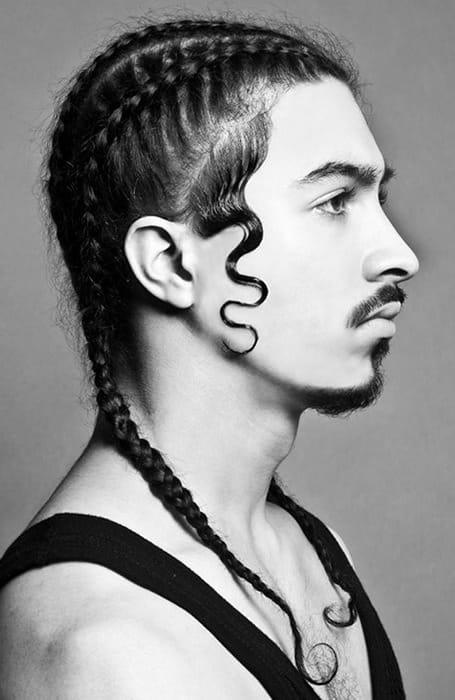 13. Long Hair with Middle Part
A crisp middle part can be a striking look, particularly when paired with long hairstyles for men. However, it's important to note that this hairstyle is generally better suited to those with symmetrical faces and straighter hair. For those looking to achieve this look, the key is to use a fine-toothed comb on freshly washed hair, drawing a sharp line directly back from the center of the hairline before running your fingers through the ends with a drop of serum. Alternatively, those with softer features and more textured hair may find an indistinct side part more of their style.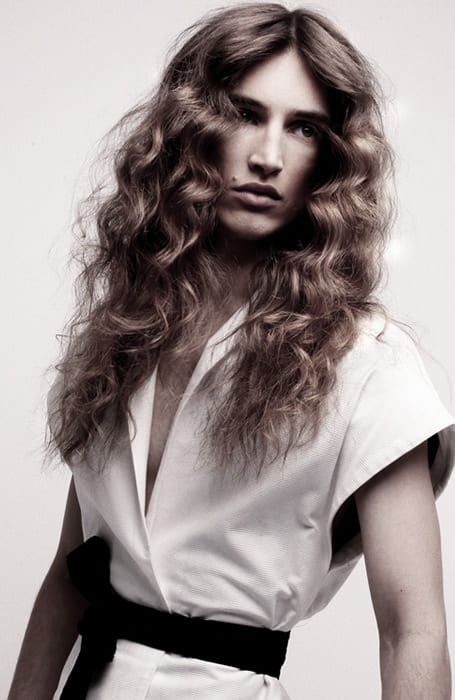 14. Long Grey Hair
Contrary to popular belief, having long hair is not just for young men. In fact, older gentlemen with grey hair can pull off long locks with a rugged and stylish appearance. While many men tend to cut their hair short as they age, opting for longer strands can give the illusion of youthfulness. Growing out your grey hair can be a bold move, but it's well worth trying if you're up for a change. Coupled with a relaxed yet sharp wardrobe, this is one of the sexiest long hairstyles for men for older men seeking a comfortable yet trendy hairstyle.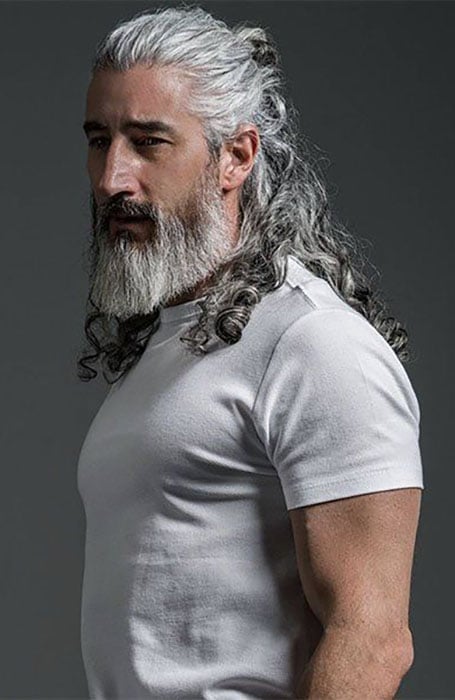 15. Long Hair for Asian Men
Long hair has been an integral part of many Asian cultures throughout history, and while some Asian hairstyles for men are shorter in lenght, a significant number still choose to flaunt their lengthy locks. Aside from paying homage to their rich heritage, long hairstyles for men are seriously stylish looks for Asian men. Furthermore, Asian hair is often thick, strong, and fast-growing, making it an excellent base for achieving extended lengths. Many Asian men also have naturally thick straight strands, which are perfect for creating an impressive mane of hair.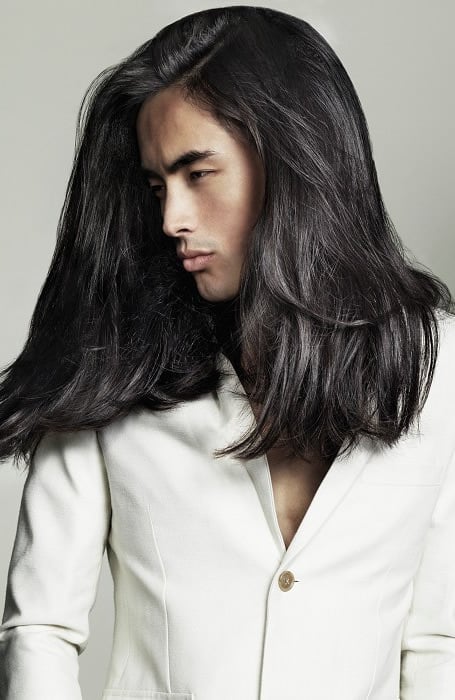 16. Bro Flow
Loved by celebrities and stylish men around the globe, the bro flow is one of the most effortlessly cool long hairstyles for men. This hairstyle is versatile and can be created to suit multiple hair textures. It can achieve a relaxed and stylish aesthetic, making it perfect for a laid-back yet confident man. It is practical, brushed backward but falling more naturally, so not only does it keep the hair out of the eyes, but it also highlights your features. You do not need to worry about spending a lot of time styling it, and the cut requires little maintenance.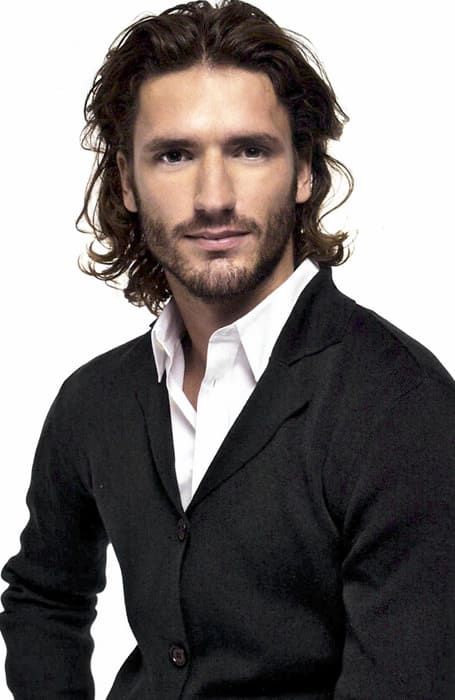 17. Long Crazy Hair
One of the appealing things about men's long hair is that you have a word of possibilities for styling it. If you are a man who likes to experiment with different looks, you can find something to suit your face shape and personal preference. Long crazy hair is not for everyone; it is for the guy who likes to stand out from the crowd. Crazy hair is a fashion-forward approach to styling and is all about volume and works best with textured hair to create a windswept appearance. Having wild hair can be incredibly sexy and will attract attention. To achieve this look, you will need a strong-hold product and a lot of confidence to pull it off.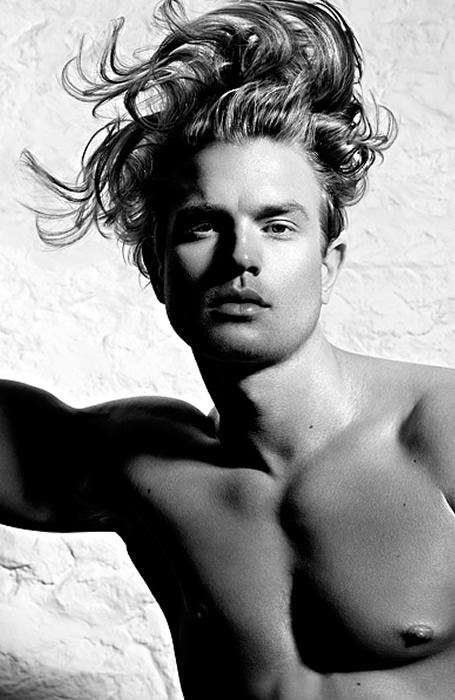 18. Long Afro
Long afros are big and bold, and they make a statement. They are a look to be worn with pride, and there are many variations for how you choose to wear your Afro hairstyle. For some men, longer is the way to go. Unlike shorter hair and cleaner cuts, this look is all about having fun and opting for a more relaxed and messy aesthetic. It is a way to play up your natural texture and embrace the volume, but be sure that your hair is in the best possible condition so that dryness or damage does not detract from its coolness.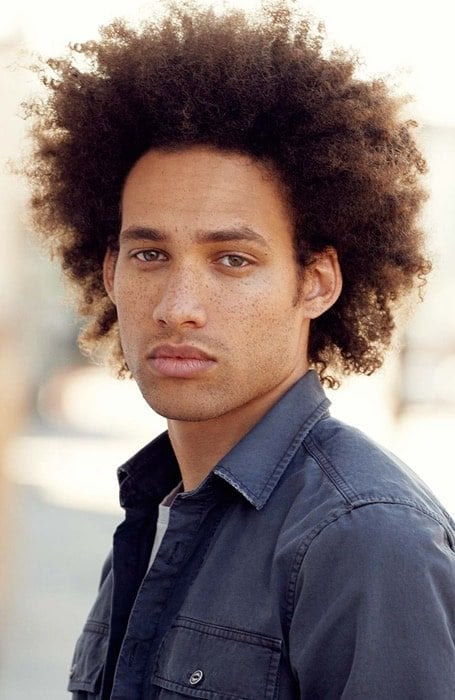 19. Long Bleached Hair
Long hair for men has always had a certain allure, and it's no secret that it can be styled in a multitude of ways. However, if you're looking to take things up a notch, consider coloring your hair. Bleaching is one option that can offer a dramatic transformation, especially if you're starting with darker locks. That being said, it's important to proceed with caution when bleaching your hair. The process can be incredibly damaging, so it's essential to use the right styling products and treatments to minimize the effects. By taking care of your locks after the bleaching process, you can enjoy the many benefits of having long, bleached hair and rock it with confidence.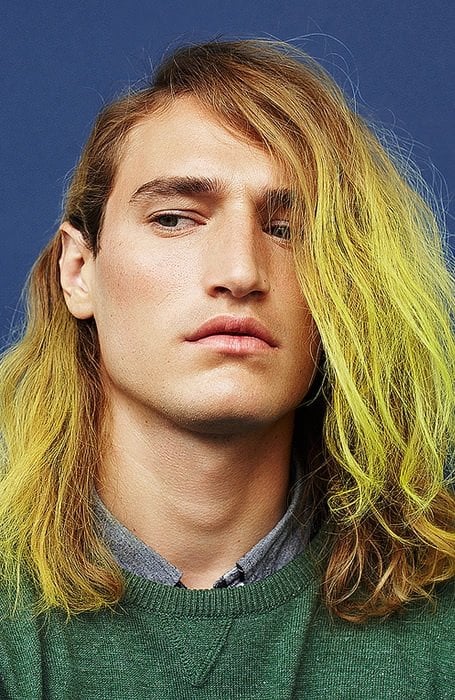 20. Long Blonde Hair with Comb Back
For men looking to achieve a sophisticated and stylish appearance, the comb back is a great option that can be worn with all hair textures and lengths. The style is achieved by simply brushing your hair backward, and depending on the desired appearance, you can use a hair gel to create more hold. The comb back is particularly useful for men with long hair who want to keep their hair out of their face, but it can also be a great choice for more formal or professional occasions where a polished and put-together look is required.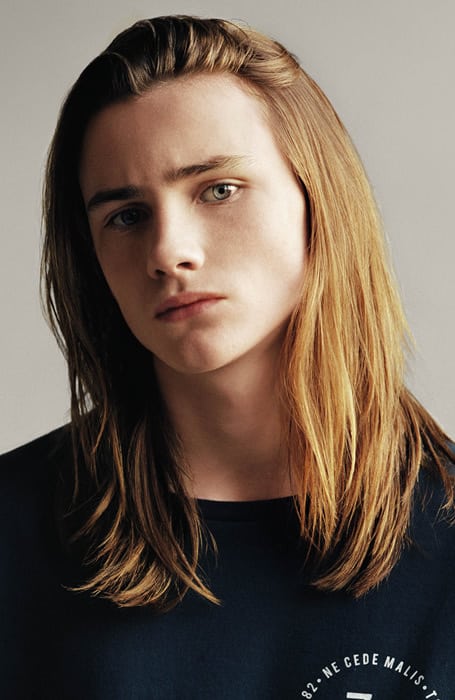 21. Long Curls with Highlights
Long men's hairstyles are beautiful and can be made even more stunning with the addition of highlights. The highlights will not only add depth and dimension to your hair, but they can also give your curls an instant lift, making them appear brighter. By adding color to your curls, you can create a sun-kissed appearance that is perfect for any season. The highlights will enhance the natural pattern of your hair, making it more defined and dramatic. For a face-framing effect that can draw attention to your best features, let your long curls fall loosely around your face.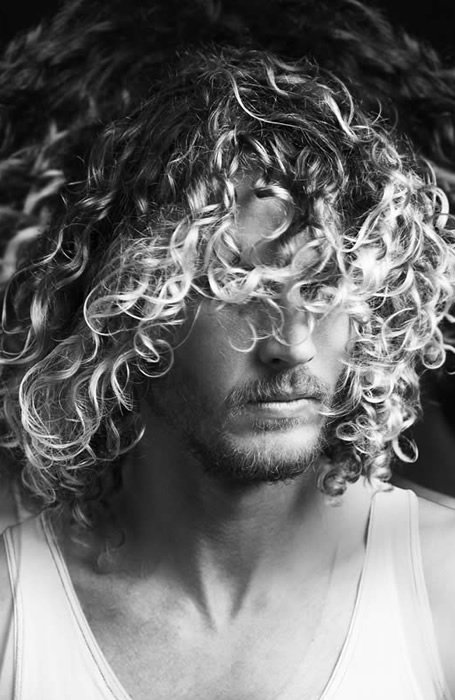 22. Long Curly Mohawk
The mohawk is a cut that is not for the faint of heart. It has a rebellious vibe and is not suited to corporate environments. Instead, it is for men who want to express themselves through their hair and commonly have both sides shaved, with a long strip down the center. With curly texture, you can create softness and a more modern update to this look. For a less dramatic approach, you can keep the sides short but not clean-shaven. Alternatively, you can play up the volume of your curls, creating a big and bold style that is unmissable.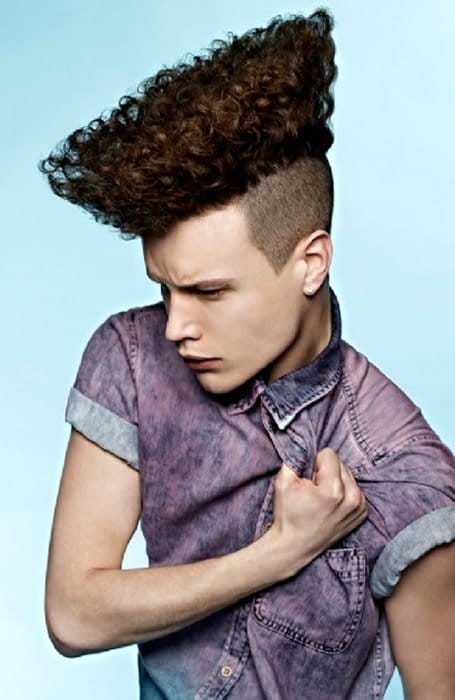 23. Long Curly Shag
The shag is one of the best long hairstyles for men to come out of the 70s and remains popular and cool today because of its adaptability. The cut, which features heavily layered hair and creates a relaxed and disheveled appearance, can be adapted to suit various lengths and textures. If you want a more modern approach, try cutting your curly locks into a shag. This will create a softer appearance than straight or fine hair and is a great way to transform your look. The layers will add even more definition and movement to your hair and can frame your face. Embrace the volume and the cool factor of this hairstyle and wear it with confidence.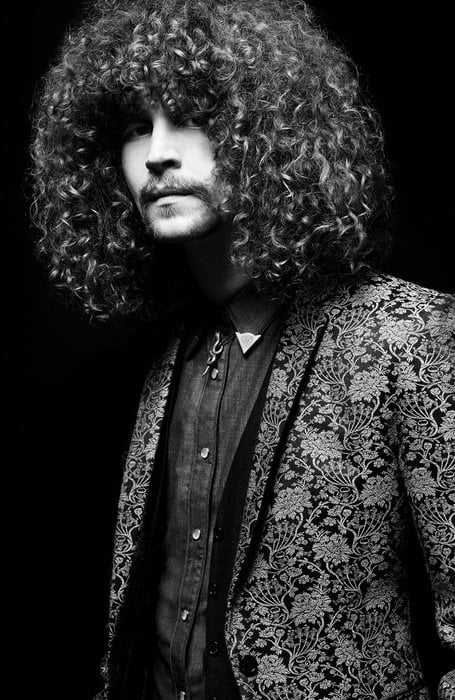 24. Long Curtains
The curtain haircut has been around for over 100 years, with revivals in the 60s, 90s, and today. Its fringe defines it, often parted in the middle but can also be styled on the side. The cut helps to frame the face and highlight your features and is incredibly flattering. It can be easily adapted to suit hair of various textures and lengths but is great with medium to long hair. You will also require fewer trips to the salon. It can be a little grunge and rebellious for straight hair, while men with curly textures can show off their hair by leaving it long and loose.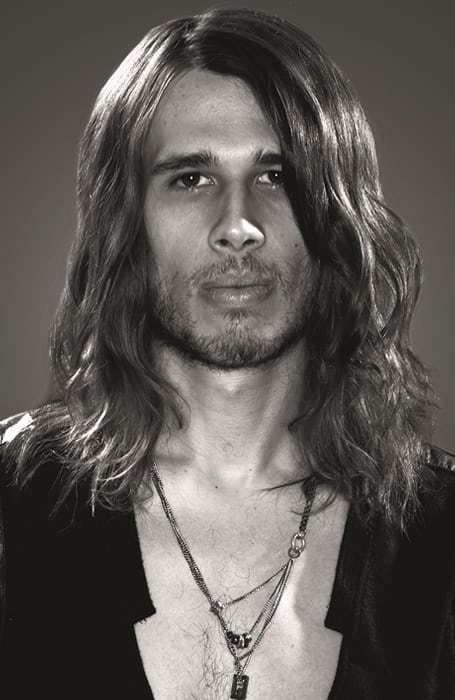 25. Long Dishevelled Hair
Creating a disheveled hairstyle is a fantastic way to achieve an undone and effortless look. Long hairstyles for men look particularly good when it is styled in this way; it adds texture and character that cannot be found in a more polished and sleek style. While naturally curly or wavy hairstyles for men may make this style easier to achieve, it is possible to make any hair type look unkempt with the right product. Applying styling mousse and blowing it dry before scrunching the ends can add volume and texture while twisting the hair in little sections can be a great way to enhance your hair's natural waves.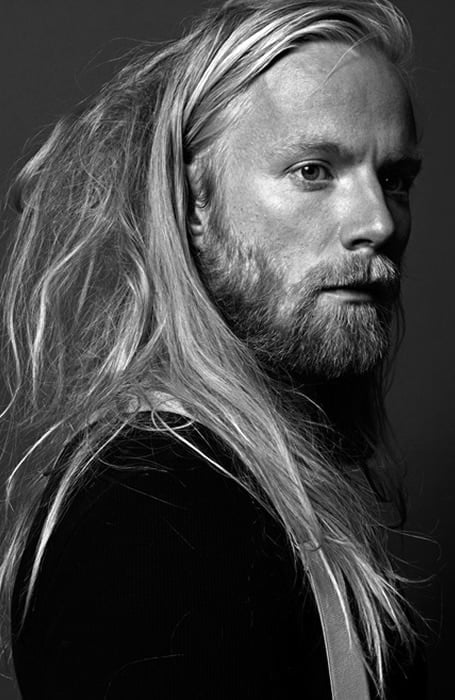 26. Long Hair for Indian Men
Indian men have hair that is typically dark in color but can have a variety of textures and thicknesses. It can be wavy, straight, or curly and is often full of movement and easy to style. If you are a man who wants to grow out his hair, this is a fantastic choice, as it can frame your face and demand attention. Long hair is incredibly versatile, allowing you to style it in various ways, including a fringe or a comb back. It can also look luscious and be a sign of good health. You can work with your hairstylist to find the look that suits your face shape and personality best.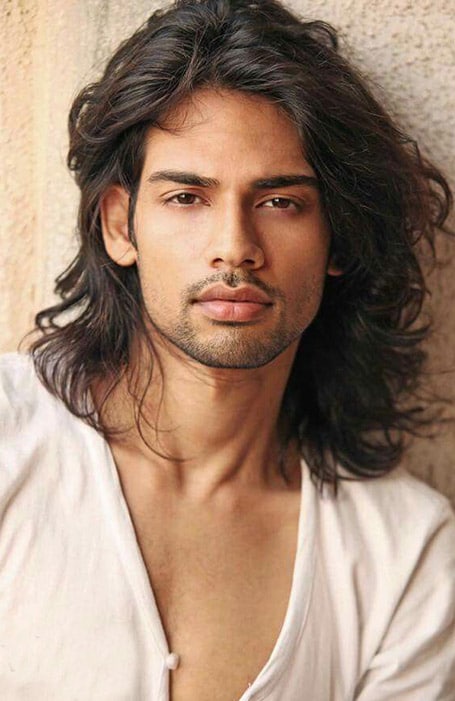 27. Long Hair with Bangs
Bangs can do wonders for men's long hair. Not only can they add volume and frame your face, but they also help to achieve a more youthful look by hiding fine lines and wrinkles. If you're looking to switch up your long hairstyle, bangs are an excellent option, as they can be worn with various textures and lengths. For those with longer hair, adding bangs can draw attention to your eyes and give you the freedom to experiment with different fringes. The versatility of longer hair also means that you can wear it up or down, allowing you to cut and style your hair in whatever way you desire.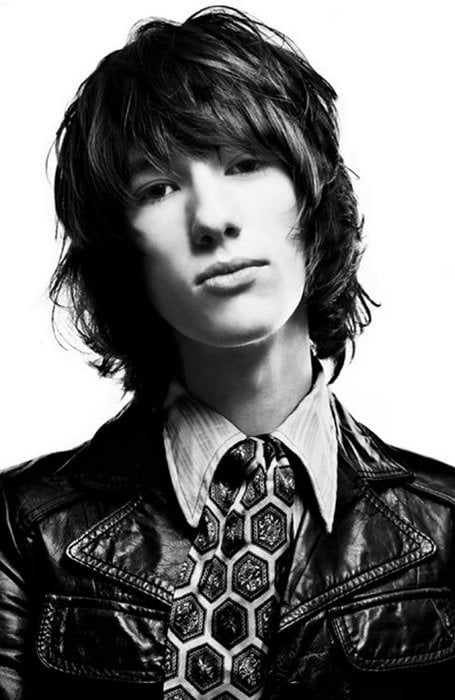 28. Long Hair with Highlights
Long hair with highlights is a great choice for men looking to add a little extra texture and dimension to their long hair. With the added depth and volume that highlights provide, those with naturally long curly hair will find that their curls are more enhanced and defined, while those with straight hair will enjoy added movement and body. Whether you prefer bold statement strips to frame your face or a more subtle approach for a natural finish, highlights are a versatile and effective way to lighten and brighten up your hair.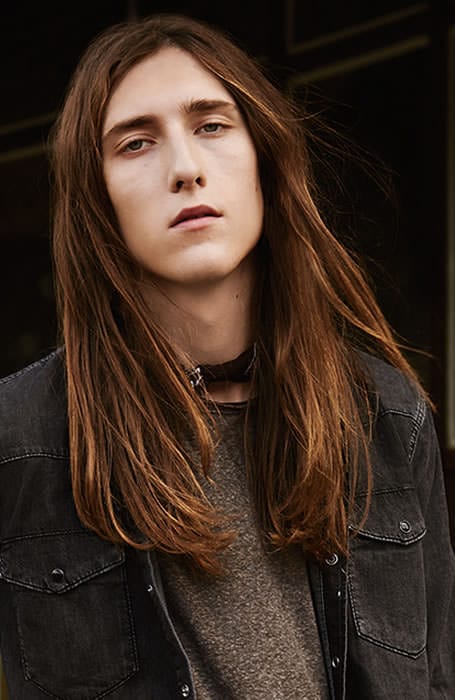 29. Long Hair with Quiff
The quiff hairstyle is a true classic that has stood the test of time and remained a popular choice for men's hair for decades. What makes it so enduring is the way it effortlessly exudes a timeless sense of style. The defining feature of a quiff is the front piece of hair, brushed backward to create volume, giving the hairstyle a touch of old-school gentlemanliness. Long hairstyles for men, when combined with a quiff, require hair products with a stronger hold, and more amounts of products will be needed to produce your desired look.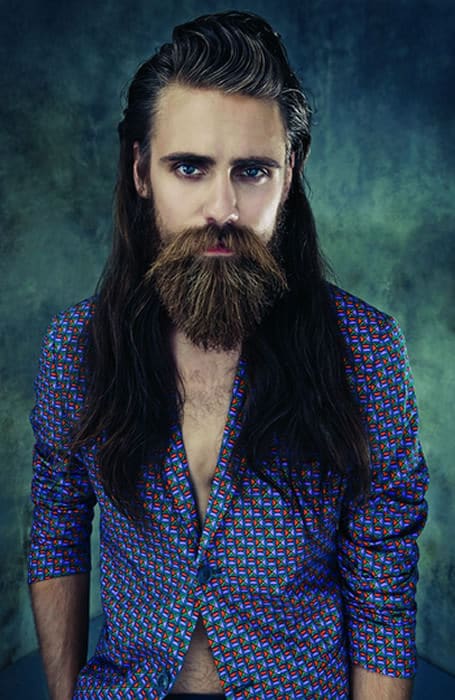 30. Long Messy Curly Hair
Men's curly hair is often admired for its effortless and charming appearance. One of the easiest ways to embrace this texture is by choosing a long, messy hairstyle. Not only does this look demand attention, but it creates volume and dimension, highlighting your natural curl pattern. To rock this relaxed aesthetic, style your hair by adding mousse or foam to damp hair and then scrunch it. However, prepare to be constantly touched, as people can't resist the temptation to run their fingers through your impressive mane.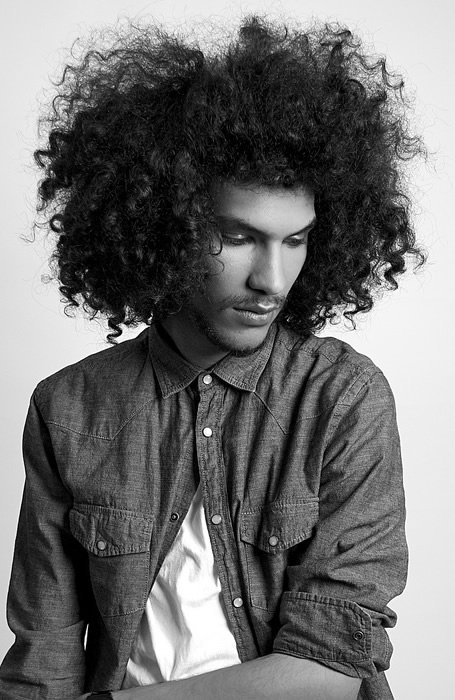 31. Long Wavy Hair
There is something incredibly sexy about a man with long wavy hair. It looks as though you have just emerged from the bedroom or walked off the beach, and this carefree appearance is part of the appeal. You can wear it with a fringe or without, and it is not difficult to style and can be worn with various hair textures, but it is easier to achieve with wavy or curly locks. Apply sea salt spray to wet hair and let it dry naturally for the best results. If you choose to keep the length of the cut around your jawline or shoulders, this can also highlight your facial features.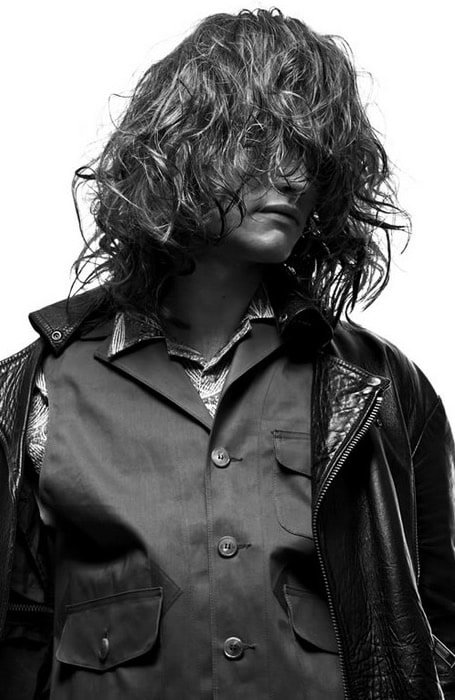 32. Long Mop
The mop is one of the long hairstyles for men that has a relaxed and carefree appearance. It was first popularized in the 60s and favored by The Beatles member Paul McCartney. In more recent years, it has been worn by younger men and can help achieve a youthful appearance. The mop typically has a messy and disheveled feel and looks particularly good on men with textured hair. You need hair of at least 3 to 5 inches, and it should be relatively the same length all over, covering the forehead and ears. There is also a fringe, which can draw attention to your eyes.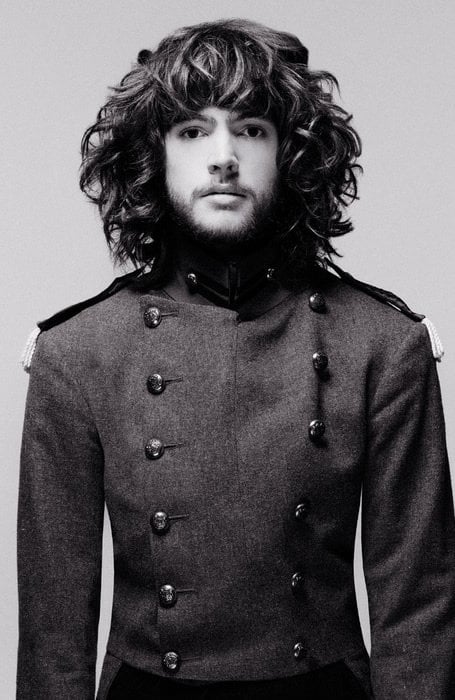 33. Long Platinum Blond Curly Hair
Platinum blond is a cool and icy hue that will get you noticed. The light shade can brighten your appearance and can highlight your facial features. Platinum blond can look great on long curly hair as it can enhance your curls and make them stand out, but dying them can also be a damaging process that could alter your curl pattern. If you have naturally dark hair, it may be best to go to a hair salon to achieve this look. When it comes to styling, there are many options; you can wear your hair long and loose, can create a relaxed aesthetic, or be inspired by a Viking hairstyle for men.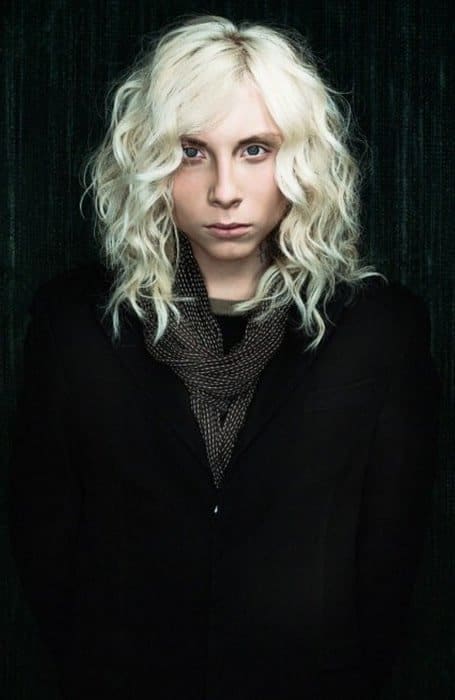 34. Long Red Hair
Long hair for men is a fantastic choice because it can look stylish and cool. It also challenges outdated notions of what it means to be masculine. All hair textures and types can be worn longer, and there are a variety of cuts and colors to choose from. If you are a natural redhead or want to embrace this fiery hue by dying your hair, you should know the color will get noticed; it can draw attention to your facial features and give you a youthful appearance. There is also a sensuality to red hair, and less than 2 percent of the world's population is red-haired, making this a special color.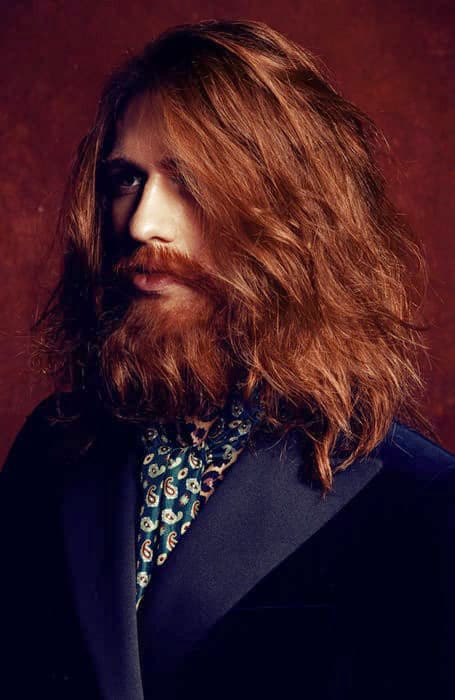 35. Long Textured Shag
The shag haircut for men was beloved in the 70s by rock gods and fashion icons, and the deliberately messy and effortlessly cool look has been enjoying a resurgence of popularity. The great thing about this cut is that it is incredibly versatile and can be adapted to suit various textures and types of hair. It is layered to different lengths, often feathered on the sides and at the top. It has a very laid-back appearance and is complemented by naturally textured hair as it makes the layers more noticeable and will give it even more movement.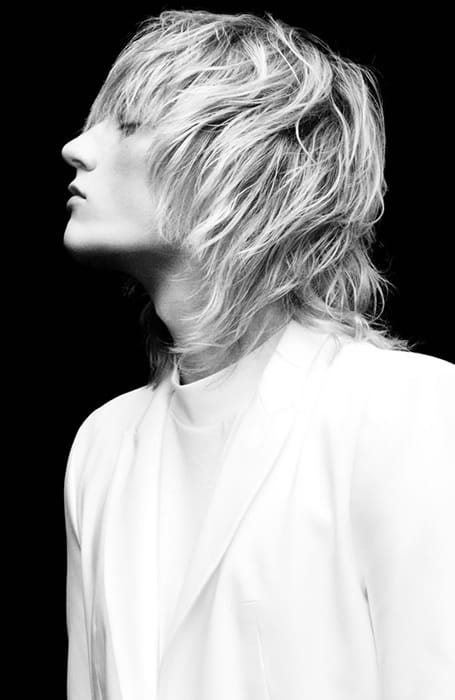 36. Long Tight Curls
Long, tight curls are characterized by their small ringlet appearance, forming a corkscrew-like shape. Though voluminous and eye-catching, they can be challenging to style and maintain, quickly prone to tangling, frizz, and dryness. However, for the daring man willing to put in the time and effort needed to care for them, leaving them long can offer an attention-grabbing look that highlights one's face. The key to keeping them looking fantastic is using suitable shampoos and conditioners that provide nourishment and hydration while keeping frizz and dryness at bay. With the right care, these long and tight curls are sure to make a statement.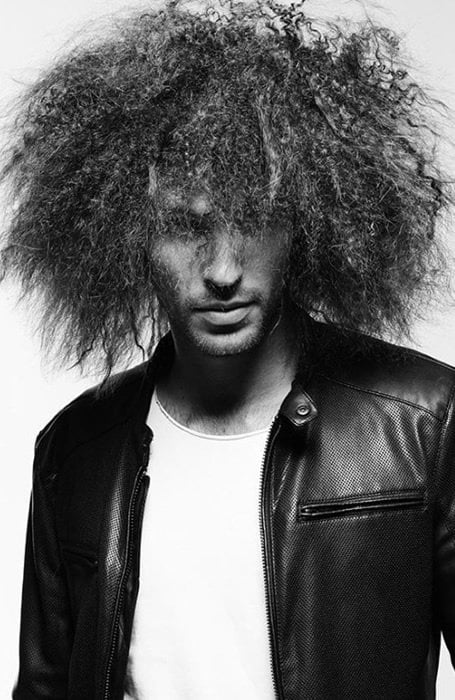 37. Long Wavy Side Swept Fringe
Long wavy hair is fantastic as it is a texture that is interesting and flattering but can also be worn in various ways. One such method is with a side-swept fringe, which gives your appearance an effortlessly cool touch. Brushing your hair to the side can help to soften your features. It is also a great way to draw attention to your face, and you can experiment with how long or dramatic you want your fringe to be, for example, with hair covering your eye or by keeping it shorter. The fringe will require some maintenance, and you may find you have to restyle it several times to keep the hair out of your face.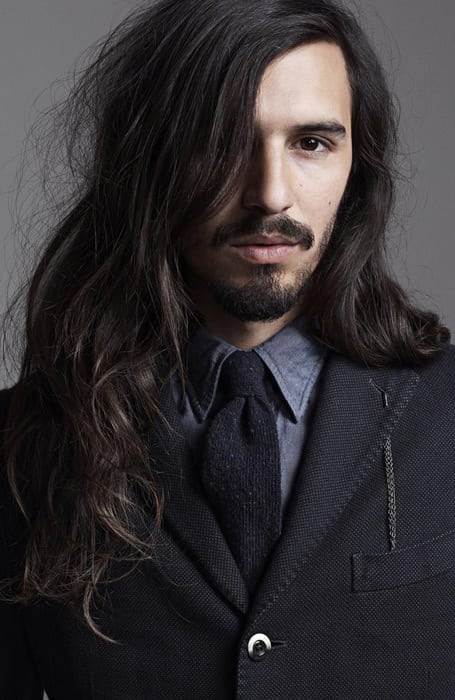 38. Professional Men's Long Hairstyle
You don't have to cut your long hair to achieve a professional hairstyle. Many styles can look neat and groomed, projecting a more serious appearance than long, beachy waves. A few options include the topknot, which is for more fashion-forward men and is great for those who want to be creative, but still find a hairstyle that keeps the hair out of their eyes. A simple ponytail could also be a good alternative. Comb back or slicked back hair can be stylish and professional, while the man bun is slightly more casual; if you pair it with a slicked-back look, it can keep the hair out of the face.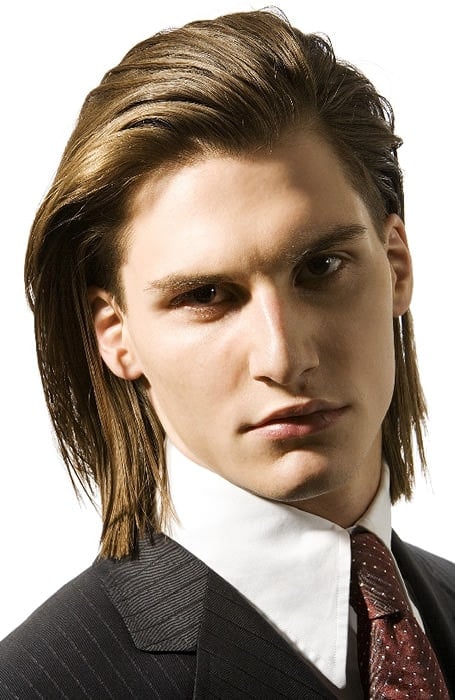 39. Medium Long Hairstyle for Men
Medium length long hair is a great choice for men who want the best of both worlds. With this length, you have enough hair to experiment with different hairstyles. But unlike longer hair, shoulder-length hair is manageable and easy to style, which means you won't have to spend hours every day on your hair care routine. In addition, this length can be more manageable, which can help keep your hair healthier. If you want to add some extra flair to your look, a fringe can help frame your face or soften your features. Whether you wear it straight, curled, or wavy, medium length long hair is a versatile and practical option that can suit any lifestyle.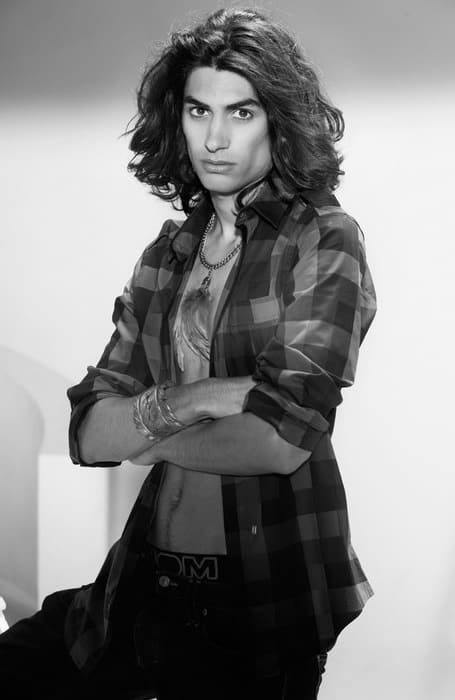 40. Very Long Straight Hair
Very long straight hair has its appeal. Straight hair is easier to maintain, and you don't have to worry about tangles like you would with curlier textures. Men with long hair have many options for styling and can experiment with different updos or leave them down. You can wear it in a slick back for a more masculine and professional look. Or opt for a middle part to highlight your features, particularly your eyes and cheekbones. Wearing your hair long and loose can be stylish, especially if it is in excellent condition, as it will look sleek and glossy.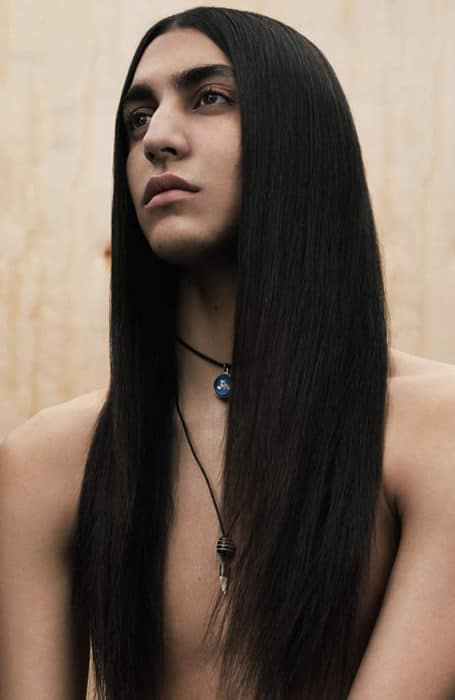 Best Men's Hairstyles
Long Hairstyles for Men FAQs
Is long hair in style for guys?
Long hair is in style for guys. It's all about embracing your natural texture and getting the right cut for your look and lifestyle. There is a vast range of ways for men to wear long hair. The key to keeping long hair looking stylish is to care for it with regular treatments and trims.
What is considered long hair for a guy?
The definition of long hair on a guy can vary depending on the culture. However, as a general rule, six inches is when you can start considering your hair as long. Any length below the bottom of your earlobe is definitely in luscious locks territory.  
Is long hair on a man unprofessional?
While long hair is becoming more common and mainstream, it can still be considered unprofessional in some workplaces, such as corporate offices. When deciding to grow your hair long, you'll need to consider your line of work and career aspirations, and whether or not long hair will impact that. If it is permitted, do you best to keep it clean and neat, regularly washing (dry shampoo counts!) and running a brush through it. Options for compromise may include wearing your hair up or braided at work. This may also be a requirement for health and safety reasons, depending on your industry.
What age should you stop having long hair?
Age is no limit to having long hair. Some of the most distinguished grey-haired men are rocking a long, luscious mane. Just remember to keep it healthy and looked after, with regular trims and conditioning treatments. The only inhibitor to long hair as you age may be hair loss. Unfortunately, long hair can accentuate a receding hairline or balding top. If this is the case, it may be a better style choice to embrace a shaved head – after all, that can be just as distinguished as long locks.   
Are mens long hair sexy?
Men with long hairstyles exude attractiveness, symbolizing virility, masculinity, and good health. Men who sport long hairstyles display comfort in their own skin, which appeals to everyone. Breaking gender norms requires confidence and shows that you are comfortable being your authentic self.
How to grow long hair men?
To grow and maintain your long locks looking, there are a few things you should do. First, make sure you schedule regular trims with your barber. Also, a well-balanced diet is important. When drying your hair, avoid using high heat and stay away from products and tools that can cause dryness and damage. Lastly, remember to brush regularly. If you're rocking a ponytail or a man bun, go for soft hair ties instead of elastic bands for a more gentle hold.
SUBSCRIBE TO OUR NEWSLETTER
Subscribe to our mailing list and get interesting stuff and updates to your email inbox.