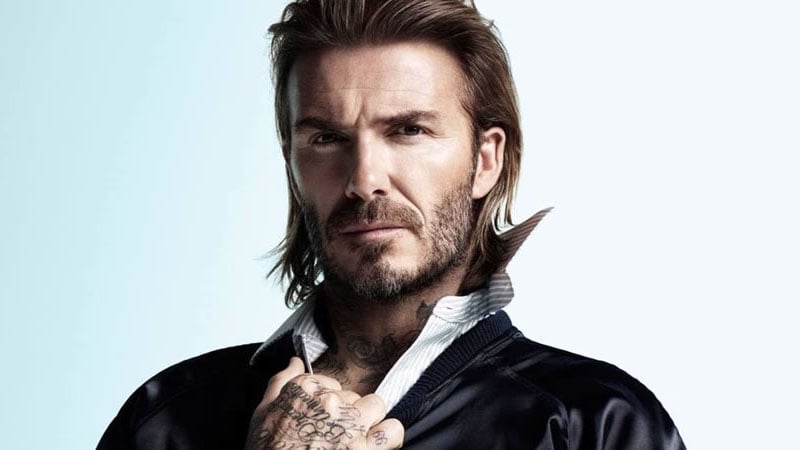 In today's fast-paced world, most guys don't have the time to spend hours in front of the mirror styling their hair. However, every man wants to look good. If you have straight hair, you're in luck – the right haircut and a few key styling products will sort you out in minutes if not seconds. Check out these easy and low-maintenance hairstyles for straight-haired guys.
1. Long and Straight
Long hair is back in style for straight-haired guys. From skater-style center-parted hair to Viking braided locks, there's a long-haired look to suit you. Thicker hair tends to look better when it's long, and it's remarkably easy to keep it looking good. Make sure you're using a sulfate-free shampoo and conditioner, and visit your barber for regular trims.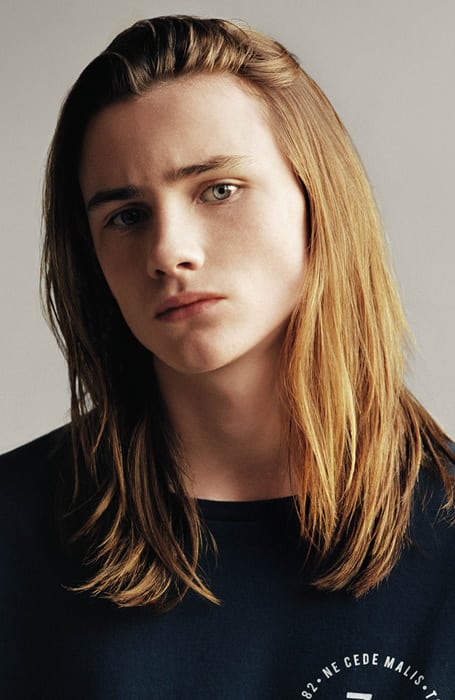 2. Fringe
Fringes look great on all hair types. If you have naturally straight hair, it's a low-maintenance style that requires very little product or effort. Grow out your fringe to brow or forehead length, and have your barber shape it to work with the rest of your hair. If you want a little more texture, use sea salt spray or a touch of pomade.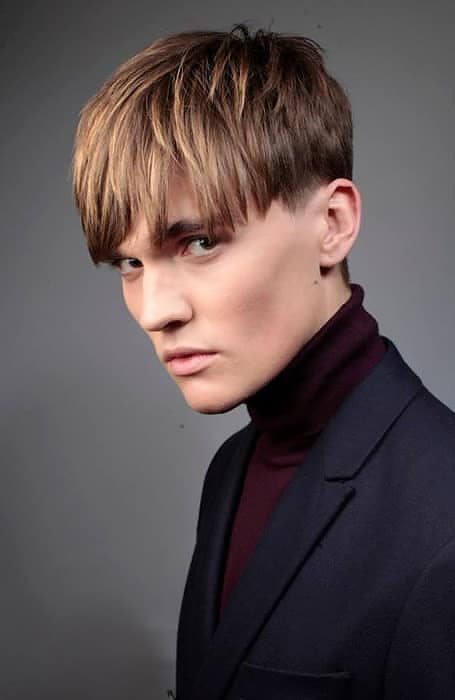 3. Quiff
The quiff hairstyle never goes out of fashion for men. That's because it's a flattering and versatile look that works for every occasion and age group. You can add some texture to help give structure to thin or fine hair. Depending on your hair's thickness, use sea salt spray, clay, or wax to form the quiff and add texture.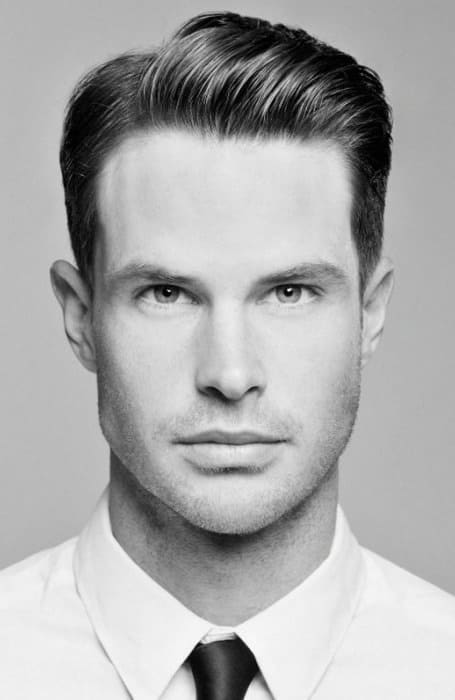 4. Bro Flow
Relaxed and rugged, the bro flow is an excellent style for medium ≠.]length straight hair. It requires minimal effort – you can comb it back or follow your natural parting and let your locks settle into place. Bear in mind that the smoothness of straight hair means that your bro flow will look sleeker and more sophisticated than a curly or wavy version of the style.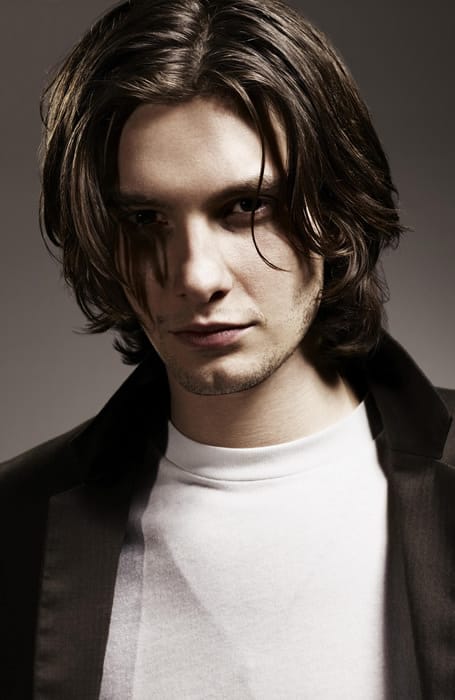 5. Slick Back
One of the simplest hairstyles for men with straight hair is the slick back, it has a timelessly cool appeal. It will add instant attitude and polish to your look. All you need to create a classic slick back is a comb and wet gel or pomade. Ensure you use a strong-hold product with a glossy finish rather than matte.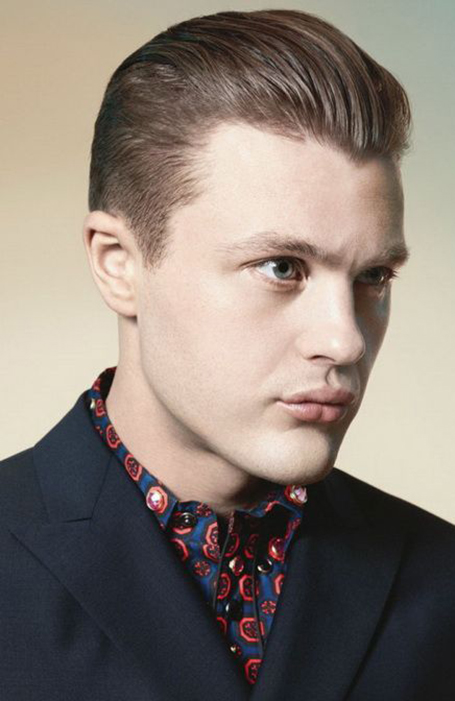 6. Half-Up Half-Down
The half-up half-down hairstyle combines the relaxed attitude of the man bun with the flattering length of longer hair. Because the lower section is left loose, the eye is drawn down – making your face seem longer and slimmer. However, tying the top half up of your hair into a man bun gives the style a little more polish and sophistication. It gives you the best of both worlds, with minimal effort.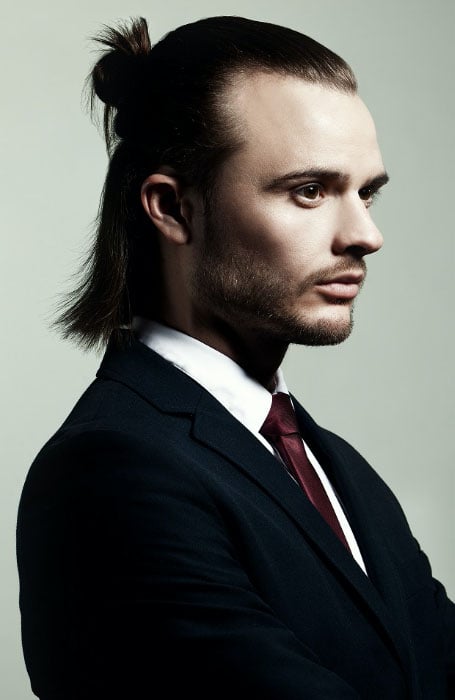 7. Pompadour
The pompadour haircut is known for volume, height, and drama. Make sure you keep the sides of your hair shorter and build volume into the upper front section of your hair. It's the contrast between the two that creates the pomp effect. The pompadour is ideal for guys who don't want to grow their hair out or prefer a more minimalist style.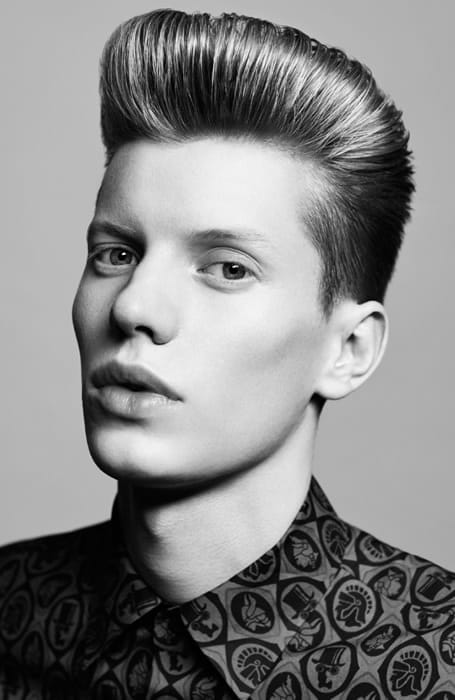 8. Side Part
Sophisticated and suave, a side part is a must for guys who want that Mad Men '60s cool. The side part is versatile in that it suits nearly every face shape, from rectangle to triangle and long. It's also straightforward to style – find your parting and comb from there. Many men part their hair on the wrong side, so if yours lacks volume or won't stay in place, even with product, try parting it on the other side.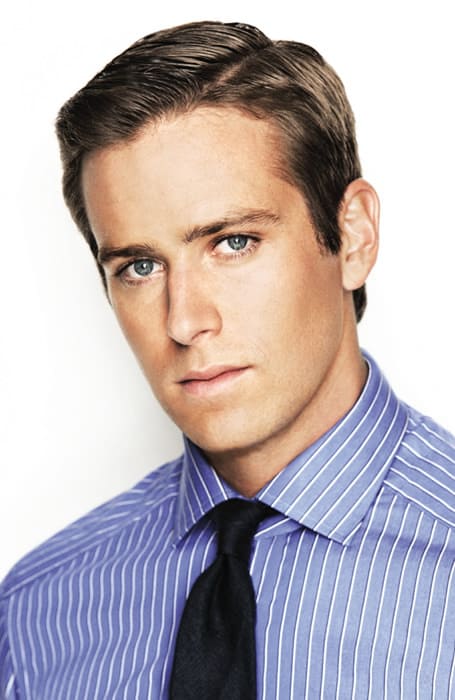 9. Man Bun
The man bun is an ideal style for guys with medium or shoulder length straight hair. Once considered a style for hipsters, the man bun has gone mainstream over the past few years and has proved it has serious staying power. Simple, masculine, and flattering, the man bun suits most face shapes. Best of all, it's quick and easy – pull your hair back and secure it in a loop or coil about halfway up the back of your head.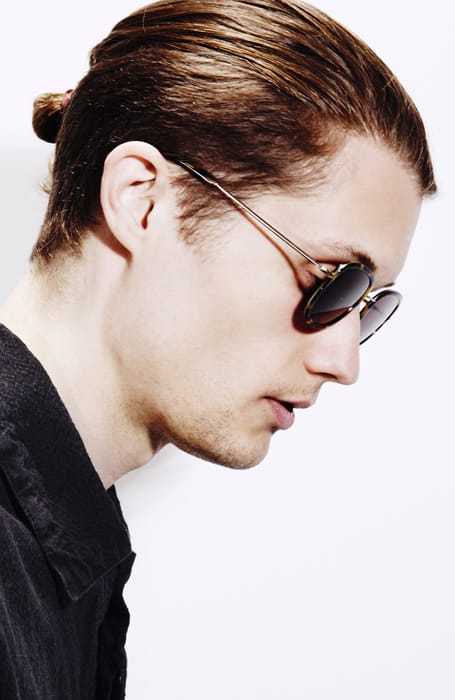 10. French Crop
The French crop is a classic for a reason. It suits almost every face shape and is also great for disguising thinning hair or a receding hairline. Similar to the Caesar, but with a little more length in the fringe, the French crop is cool, modern, and stylish. It also pairs well with an undercut or a fade. While the French crop can be styled with naturally straight hair, you can easily add a little texturizing product to give it a more casual, messy feel.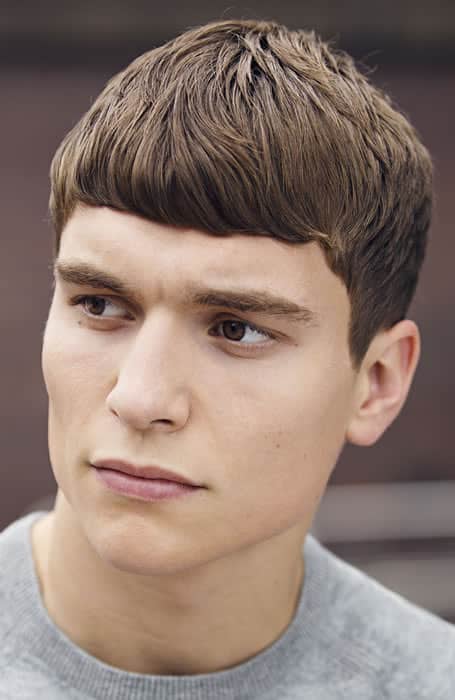 11. Taper Fade
For straight haired guys who want a no-fuss, professional haircut, the taper fade is ideal. Your barber will gradually cut your hair shorter and shorter down to your hairline, for a seamless and ultra-blended finish. Because the cut is structured, you won't need to put too much effort into styling your hair on a day to day basis – make sure you keep your hairline neat at the back and around your ears.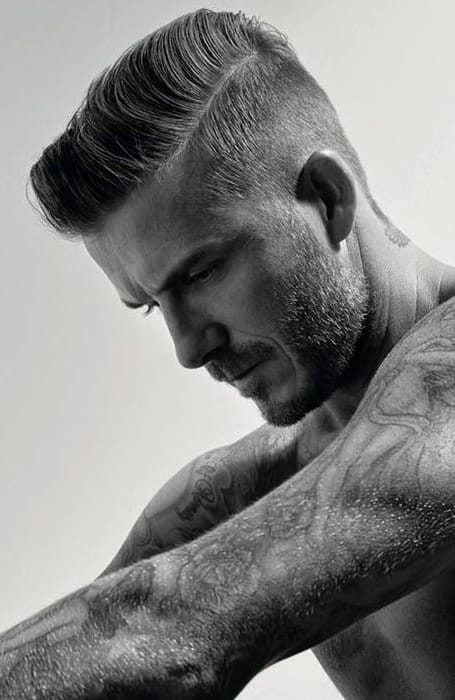 12. Blow Out
Popular in the 90s, the blow out is a short-to-medium length hairstyle that's all about volume. The blow out imitates the look of being windswept. Like the quiff hairstyle, it is flattering because it makes your face look longer. Ideal for thick, straight hair, it's simple to create. Blow-dry your hair using a round brush to make the strands stand up, then apply a little gel or pomade to set the style. Finally, give your locks another quick blast of hot air to seal it in.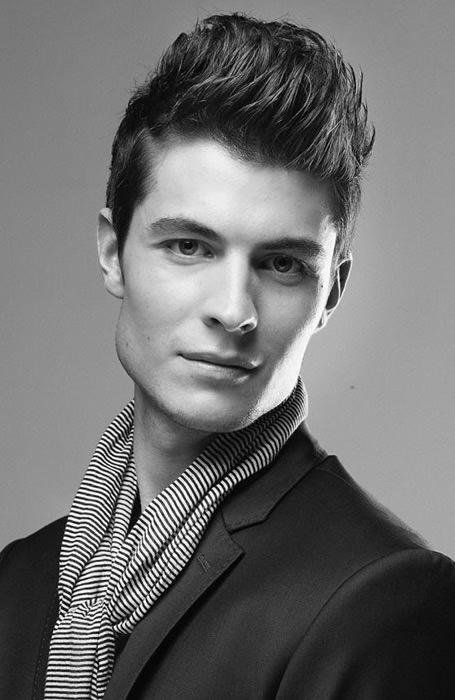 14. Ivy League
Similar to a crew cut, the Ivy League is a short back and sides hairstyle that suits most men. The Ivy League works for any occasion and is easy to style on straight hair – all you need is a little styling gel and pomade.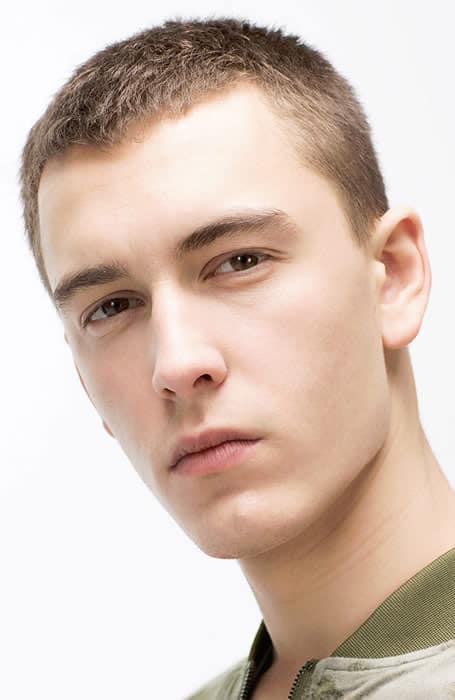 12. Side-Swept Fringe
A side-swept fringe is a great way to balance your face shape and suits medium hair lengths. To get the look, part your hair on one side and sweep it diagonally forward. Add a soft-hold hairspray to keep the hair in place without making your fringe look too rigid or pointy.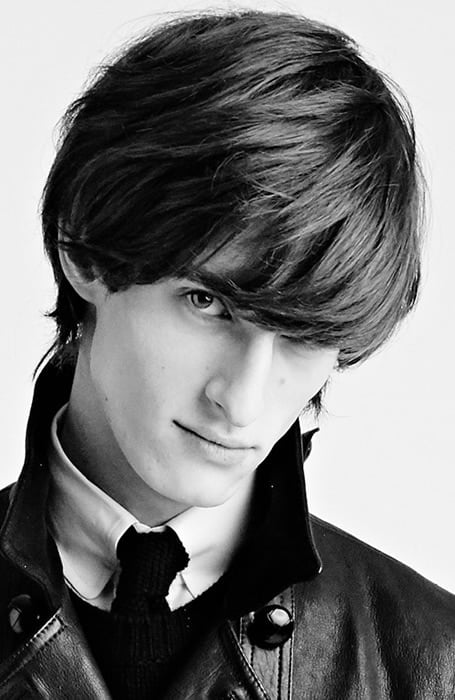 15. Curtains
The '90s are back in style, and so are hairstyles from the era. The curtains look – famously worn by the likes of River Phoenix and Kurt Cobain – is one of the simplest and easiest styles to rock if you have straight hair. It combines a longer, center-parted fringe section with either short or medium length hair. Curtains draw attention to your eyes and suit guys with high cheekbones.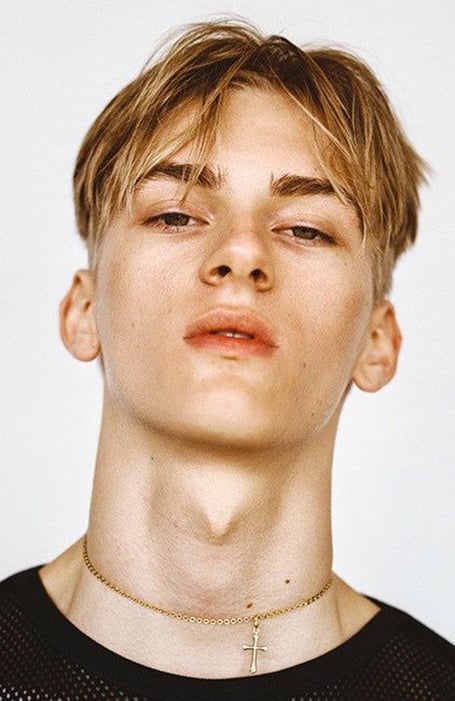 FAQs
What can I do with straight hair men?
There's a lot that guys can do with straight hair. Grow it out and rock some long, luscious locks that you can wear as a bro flow or tie up in a half 'do, pony, or man bun. If you prefer a shorter style, keep it simple with a fringe, side part, French chop, taper fade, Ivy league, or curtains. Alternatively, opt for something dressier like a blowout, pompadour, slick back, or quiff.
What is the best haircut for straight hair?
One of the most flexible haircuts for straight hair is a short back and sides that leaves a couple of inches of length on top. The sides can feature a fade or a similar length all around. This cut is great because it allows you to style it differently, making looks such as the quiff, pompadour, slick back, side part, and even fringe all work with the one cut. Alternatively, if you like your straight hair longer, grow it out, and enjoy experimenting with different styling options such as braids, man buns, or a casual bro flow.
How can a man add texture to straight hair?
Two of the best ways to add texture to straight hair is with layers and product. Getting your barber or hairstylist to cut layers into your straight hair can provide texture as well as movement. Then, turn it up a notch by investing in some texturizing products such as sea salt spray, clay, wax, or even dry shampoo.
Is long straight hair attractive?
Long straight hair is attractive on guys, especially if you have a thick, luscious mane. The style is incredibly versatile, and you can wear it as a skater-inspired curtain style, Viking braids, half-up 'do, or sleek man pony. Just remember to look after your long locks to keep in good condition and looking its best.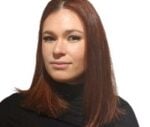 Arabella Roden is a skilled writer and sub-editor with over ten years of experience across print, digital, and B2B. She holds a Bachelor's Degree in Journalism and specializes in beauty, hairstyles, fashion, tattoos, and lifestyle topics. Arabella is currently the Chief Sub Editor at Mecca Brands and has been writing for The Trend Spotter since 2019.
SUBSCRIBE TO OUR NEWSLETTER
Subscribe to our mailing list and get interesting stuff and updates to your email inbox.