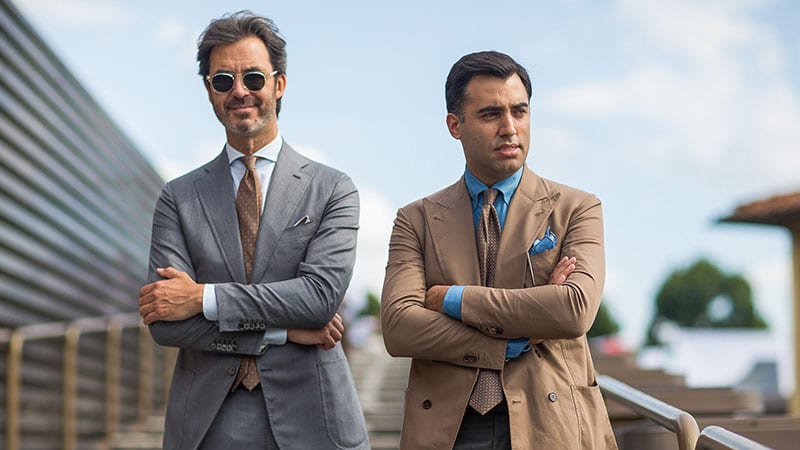 Whether you like your widow's peak or would rather it disappear, you're more or less stuck with it. So, why not make the most of the hairline you were given a find an awesome hairstyle to suit? From short and simple cuts to rugged long locks, and even on-trend pompadours, there are plenty of stylish options to turn your widow's peak into a winning look, and finding the right one couldn't be simpler. All you need to do is select your favourite from this list of the best widow's peak hairstyles. Trust us, once you do, you'll be looking like Chris Hemsworth before you know it or, at least, your hair will be.
RELATED: 15 Best Hairstyles & Haircuts for Balding Men
RELATED: The Best Hairstyles for Men With Receding Hairline
1. Side Part
Adding a side part to your hairstyle will help give your widow's peak a sophisticated and stylish touch. To nail the look, just place your part in line with the highest point along your hairline. Although the style won't disguise your natural hairline, it will help to balance and complement it for a dapper appearance.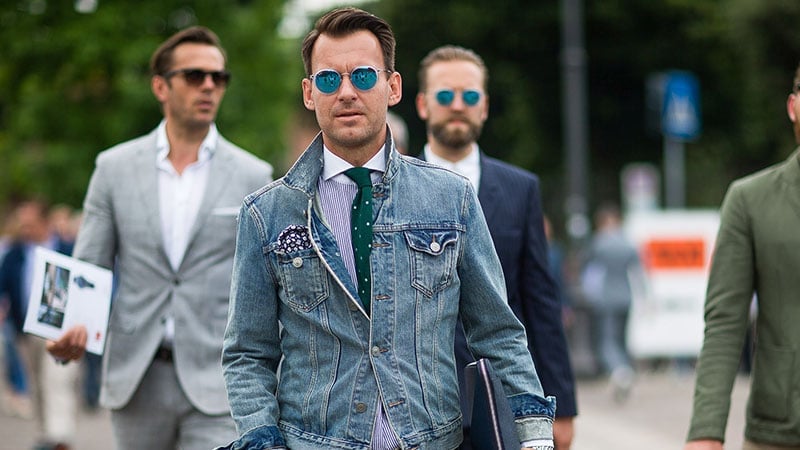 2. Crew Cut
While longer lengths of hair will often emphasize a widow's peak, short styles can help to hide it. A crew cut is a particularly useful hairstyle for doing so. The cut, which features strands that sit upwards along the hairline, can provide more coverage than those that are styled back.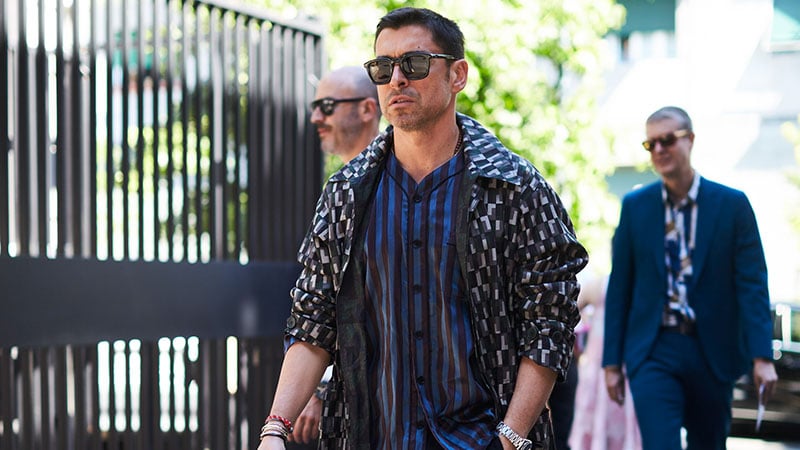 3. Buzz Cut
A short and sharp buzz cut promises to take the attention away from your hairline and place it back on your face. Therefore, the style is perfect for classic gents who want to show off their facial features. Alternatively, the subdued style also works well for men who like to dress with flare and keep all eyes on their fashion choices.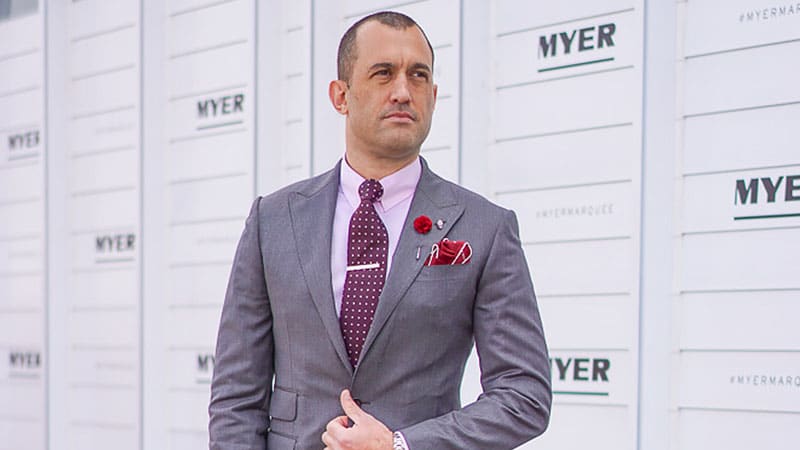 4. Slick Back
A widow's peak can provide a surprisingly stylish look. As such, instead of trying to hide it, consider embracing your natural hairline for a charming appearance. If you're game to show off your peak, just try a slick back hairstyle and pair it with a confident attitude.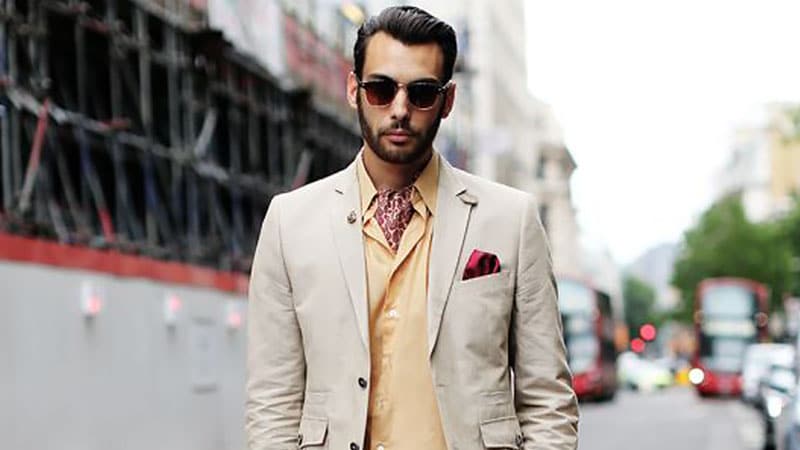 5. Short Spikes
Texture automatically draws attention, and spikes, no matter how short, offer a lot of texture. Therefore, when you're rocking spikes, everyone's eyes will be on your strands instead of your hairline. On top of that, the style is also a great way to rock a shorter length with an edgy attitude.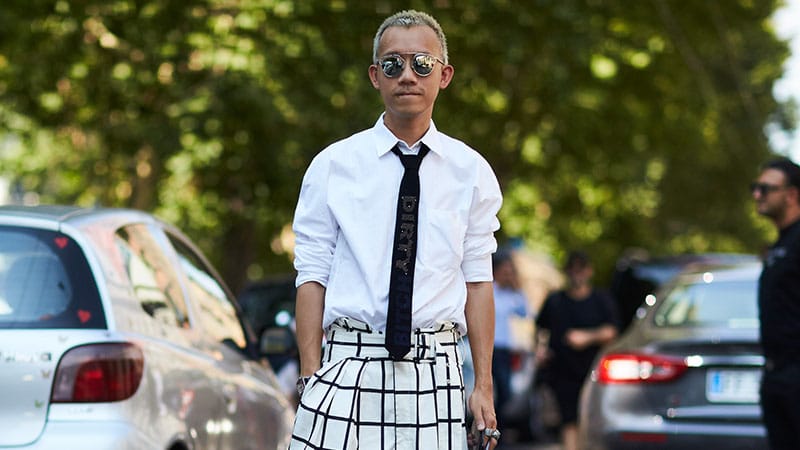 6. Undercut
Like a taper cut, an undercut can help to make the hair on the top of your head appear fuller by comparison. As such, it works to balance a widow's peak while providing its wearer with a seriously stylish look. Best of all, you can wear your hair in numerous ways with this cut, including waves, slicked back, a pompadour, or a quiff.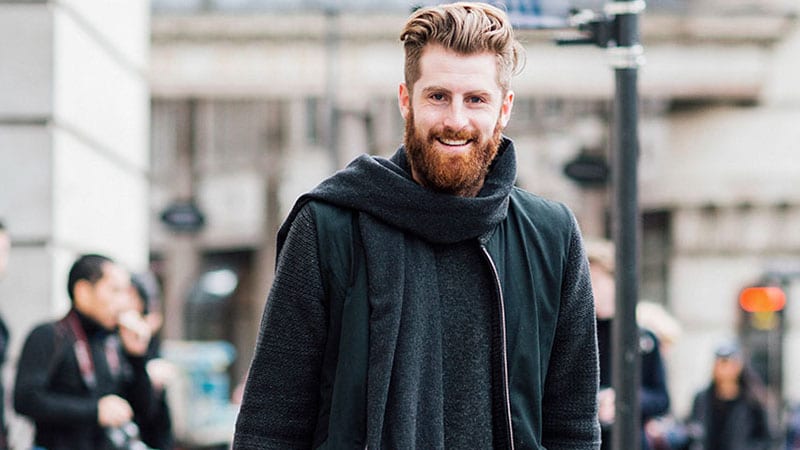 7. Taper Fade
Tapered sides are not only excellent for creating a modern and stylish appearance, but they're also useful for making the hair on top of your head look longer and fuller by comparison. As such, the taper fade which graduates from a longer length to a short crop, looks great when paired with a widow's peak.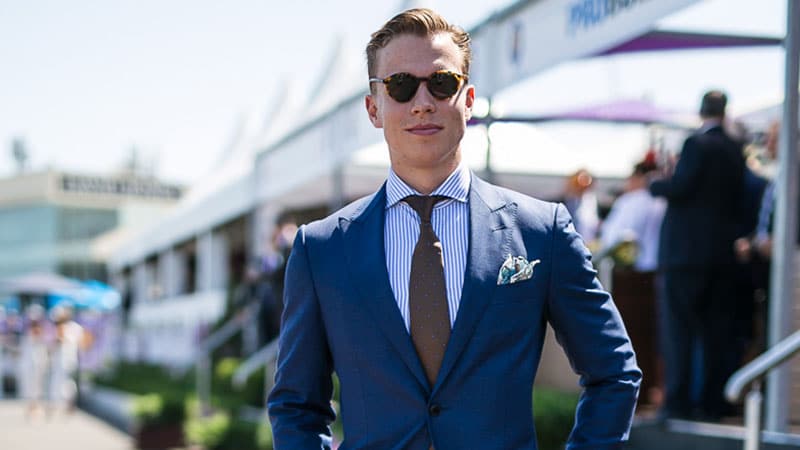 8. Medium Length Curls
Curls can be seriously useful for balancing a prominent widow's peak. All you need to do is grow your hair out to a medium length and let it sit naturally, without brushing or combing. The texture and coverage provided by the curls will work to disguise your peak while also creating a stylish look.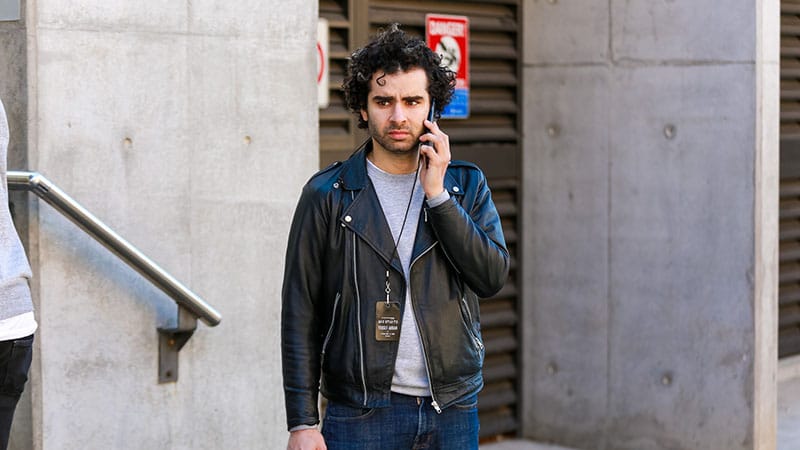 9. Pompadour
A pompadour is a perfect on-trend hairstyle for any gent with a widow's peak. The 'V'-shaped hairline works to enhance the appearance of the pompadour, bringing it forward to the forehead. A side part can also help to give the look definition and add even more style.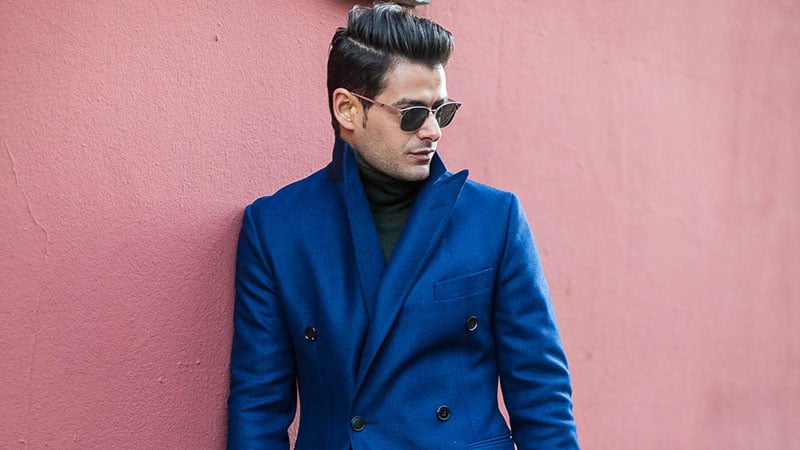 10. Grey Waves
Think that grey hair and a widow's peak will instantly make you appear old? Think again. The combination of silver strands and a 'V'-shaped hairline can create a seriously suave look. All you need is soft waves to add texture, and you'll be looking like a silver fox in no time at all.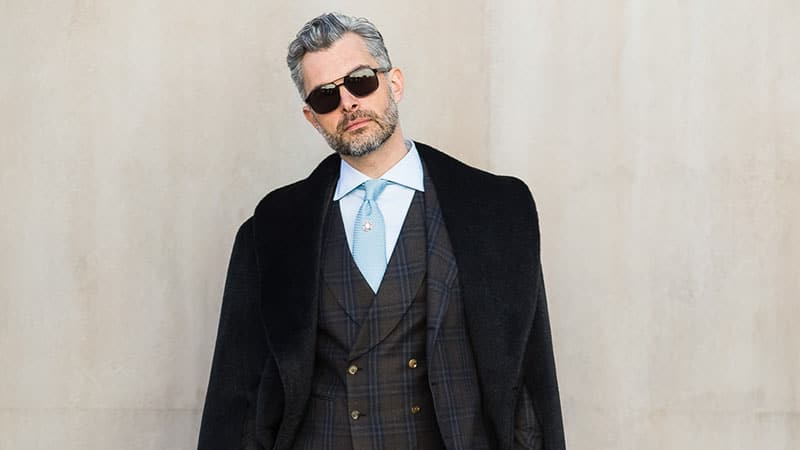 11. Short Forward Styled Hair
Cutting your hair short and styling it forward is a fool-proof way to disguise a widow's peak. Although the cut isn't the most exciting of hairstyles, it is sleek, sharp, and smart. Consider it if you work in a conservative office or prefer a minimalistic look.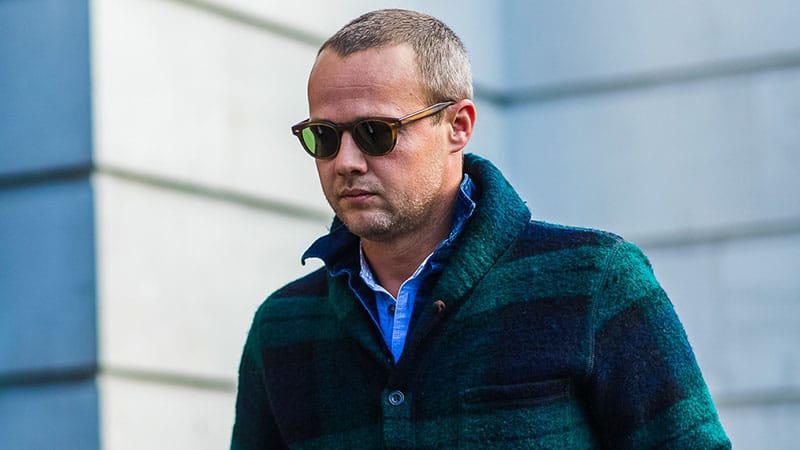 12. Long Hair
Long locks and a widow's peak can make an incredibly cool look. To rock the style, just remember to wear your hair to one side. Doing so will disguise half of your widow's peak while allowing the other half to open your face and reveal your features.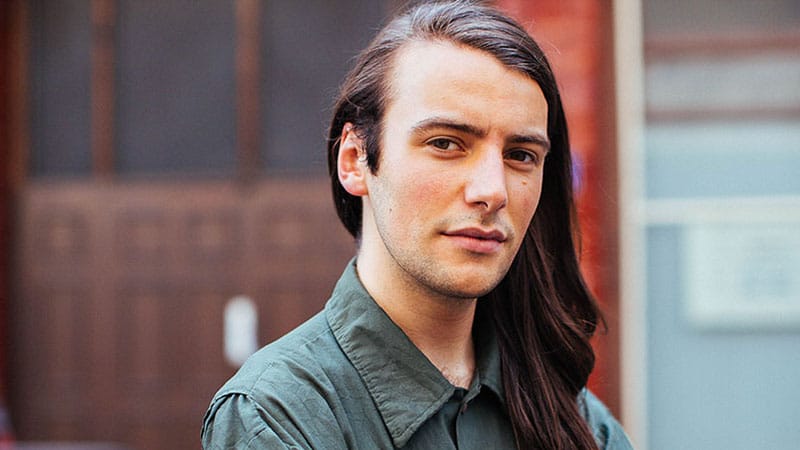 13. Curly Fringe
While it may take a little time to grow a widow's peak hairline to an appropriate length for a fringe, the results are often worth it. Fringes are a particularly great hairstyle to try, as their naturally uneven shape will blend and disguise the high points along your hairline.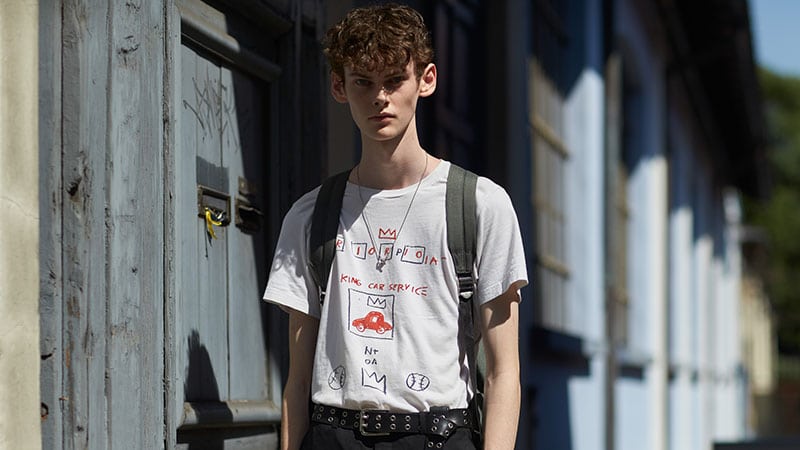 14. Bro Flow
Want a hairstyle that'll balance your widow's peak in a cool, casual way? Try a bro flow. The relaxed style, which features combed-back medium or long hair, uses longer strands at the back to compensate for a higher hairline.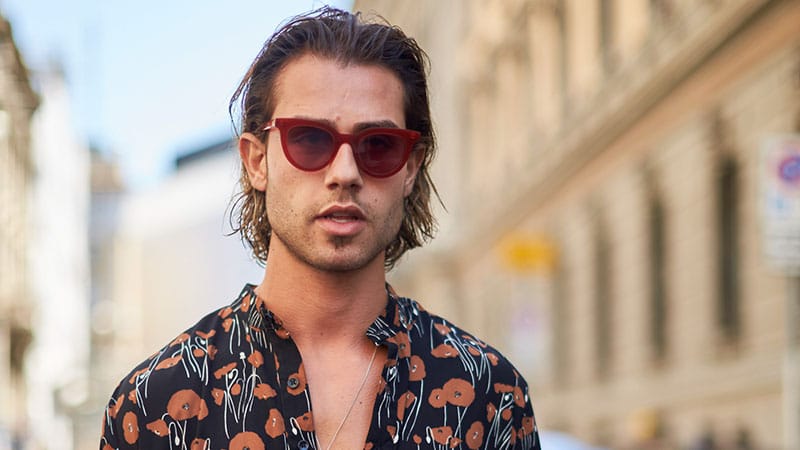 15. Slick Back + Beard
While there's no reason to feel self-conscious of a widow's peak, many gents would ultimately prefer theirs to be gone. If you're one such gent, don't try to shave your peak off. Instead, just draw attention away from your hairline. A simple and stylish way to do so is with a slick back and a cool beard.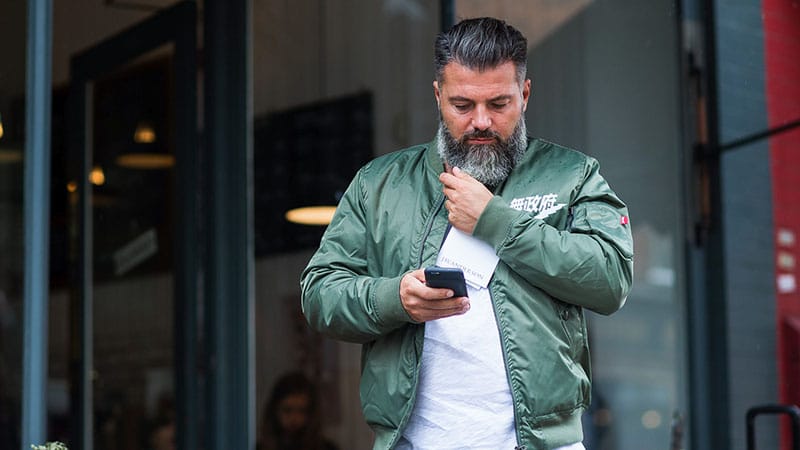 FAQs
What is a Widow's Peak?
A widow's peak is a type of hairline featuring a 'V'-shaped section of strands that sit around the center of the forehead. The name, widow's peak stems from the hoods that widows used to wear after the deaths of their husbands. Like other hairline shapes and even eye colors, a widow's peak is a genetic trait. Although the look is typically associated with men, many women can also naturally have a widow's peak.
How to Fix a Widow's Peak?
As a widow's peak is a genetic trait, there isn't a great deal that you can do to change it. That being said, there are tricks that you can try to minimize its appearance and disguise your V-shaped hairline if you so wish. Firstly, don't try to shave your widow's peak off. No matter how long that section of hair is, don't remove it. Doing so will cause an unnatural appearance, especially when the first pieces of stubbly regrowth start to pop up. Instead, it's best to work with your widow's peak to find a flattering hairstyle. If your widow's peak is caused by or has become more noticeable due to a receding hairline, you can try choosing a hairstyle accordingly or perhaps consider using hair growth products.
What hairstyle suits a widow's peak?
A widow's peak looks great with a range of hairstyles. The pompadour and slick back work well with the natural shape of the front hairline. Meanwhile, short styles such as crew cut, buzz cut, and short spikes also look excellent. If you want to disguise your widow's peak, choose cuts such as a bro flow, fringe, long hair, side part, medium curls, or an undercut.
Are widows peaks attractive?
A widow's peak can be very attractive, especially when teamed with a flattering hairstyle. Good looking celebrities who rock a widow's peak include Chris Hemsworth, Leonardo DiCaprio, and Ian Anthony Dale.
Is a widow's peak a sign of balding?
A widow's peak is generally a genetic trait, especially if you've always had one. However, if you're developing one with age, or your existing one is getting more pronounced, it can be a sign of a receding hairline.
Why do I have a widow's peak?
Just like other hairlines, genetics plays the biggest role in what shape your hairline will be. As such, if you have a widow's peak, it's likely someone else in your family will do too. Currently, the exact genes that determine hairline shape are yet to be identified.
SUBSCRIBE TO OUR NEWSLETTER
Subscribe to our mailing list and get interesting stuff and updates to your email inbox.