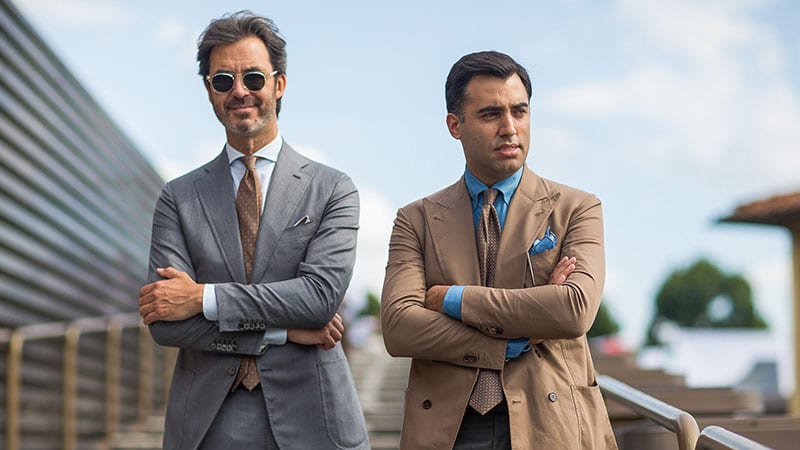 Whether you like your widow's peak or would rather it disappear, you're more or less stuck with it. So, why not make the most of the hairline you were given a find an awesome hairstyle to suit? From short and simple cuts to rugged long locks, and even on-trend pompadours, there are plenty of stylish options to turn your widow's peak into a winning look, and finding the right one couldn't be simpler. All you need to do is select your favourite from this list of the best widow's peak hairstyles. Trust us, once you do, you'll be looking like Chris Hemsworth before you know it or, at least, your hair will be.
RELATED: 27 Best Hairstyles & Haircuts for Balding Men
RELATED: The Best Hairstyles for Men With Receding Hairline
1. Buzz Cut
What is not to like about buzz cut? It is a low-maintenance hairstyle that is neat and masculine. It is ideal for men who want to keep their hair short, as the cut is clipped close to the head. This is a men's hairstyle that does not show off your hair texture and will also disguise your widow's peak; perfect for someone who wants to conceal it rather than showing it off. Before getting a buzz cut, consider the shape of your face and head. You also want to ensure you have no uneven sections or imperfections that you do not want to draw attention to, as these will be highlighted with a buzz cut. You can personalize the cut with features like hair design and a line up if you want it to reflect your style better.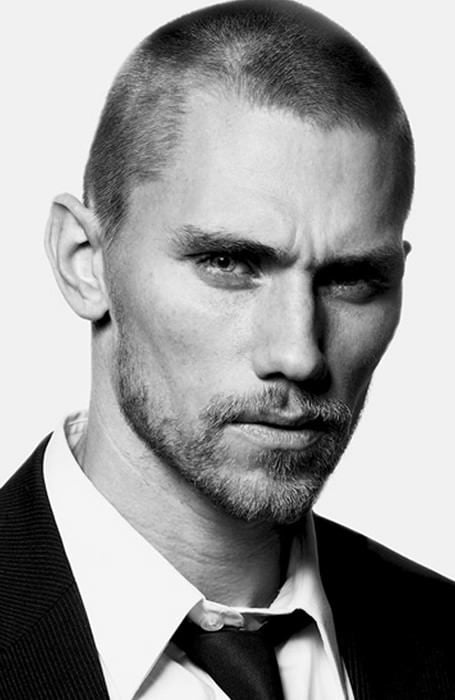 2. Crew Cut
The widow peak refers to a hairline with a V shape, creating a point in the middle of the forehead. Some men want to show it off; others prefer to conceal it, which can be achieved depending on your choice of hairstyle. The crew cut is the best of both worlds; it lets you show it off but in a more subtle way. This short haircut has some height at the crown, and hair is kept the longest at the hairline. This makes the focus the front of the head, but the way the crew cut is styled will make the widow's peak visible but less noticeable as it blends with the rest of the cut.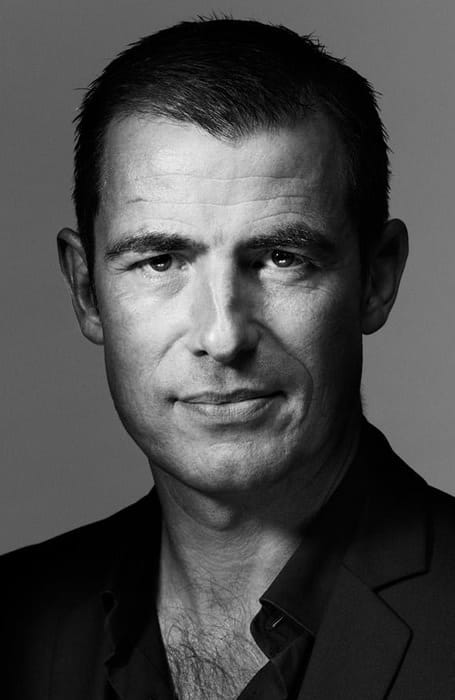 3. Comb Over
Like the comb back, the comb over is also a look that helps you achieve fullness and volume, but instead of being brushed backward, it is styled to the side. The style can be adapted to suit various hair textures and lengths and can be given a modern update with a fade or line up, which will provide you with contrast and add structure. At the same time, it will also make the hair on the top of the head appear even fuller. It will still show off your widow's peak but create a much more subtle appearance and soften the hairline.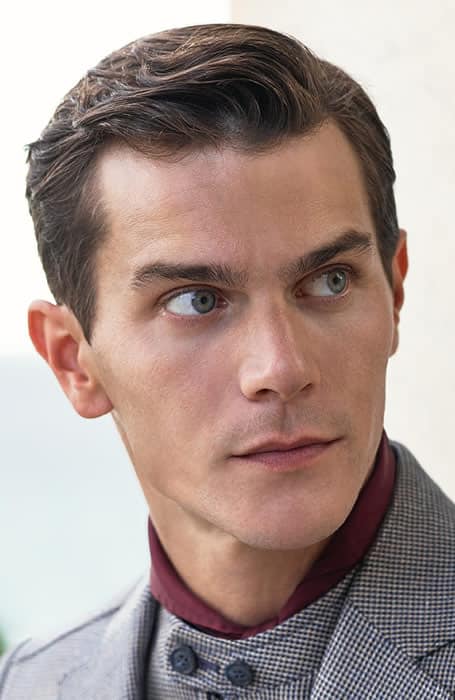 4. Faux Hawk
The faux hawk is as cool as the mohawk but more wearable and less dramatic. Instead of the sides being shaved and the middle being left long and spiky, the faux hawk is shorter, with the hair on the top and back of the head only slightly longer than the sides. The contrast is much more subtle. This is a fantastic men's hairstyle for concealing a widow's peak, especially if you opt to keep the hair at the front of the head longer. The faux hawk can be achieved with hair of various textures styled to blend the V-shape of your widow's peak into the rest of the hair.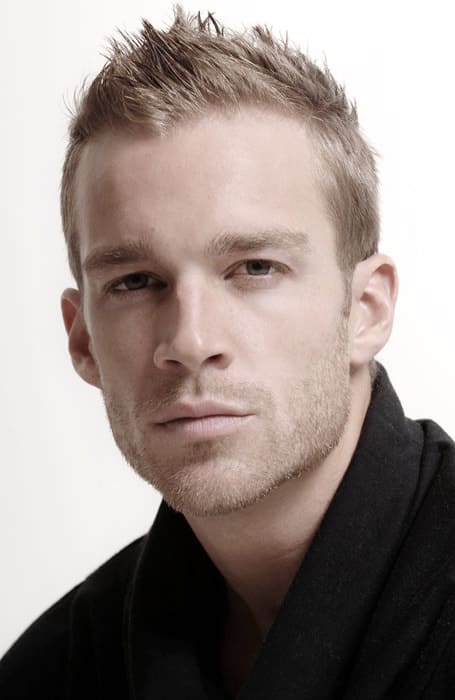 5. Slick Back
If you are searching for a look that is ideal for professional settings and will give you a clean and sophisticated appearance, look no further than the slick back. As the name suggests, hair is slicked back using a styling product like a gel or pomade to keep the hair in place. It often has a wet look. The style is fantastic for men of all ages and can complement your hairline. This is an excellent option for someone who wants to show off their widow's peak but in a dapper way. Lastly, take care when creating the slick back not to use too much styling gel, leaving your hair looking stiff and rigid.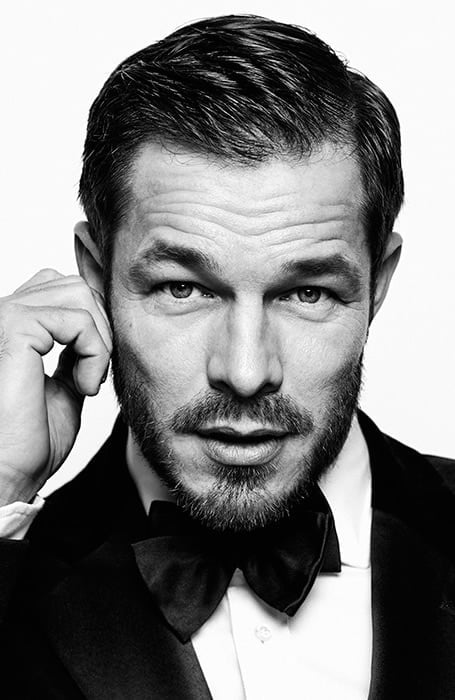 6. Ivy League
The Ivy League gets its name because it originated from Ivy League schools. It is a neat cut, helping to achieve a professional appearance which is perfect for every day. The cut is simple, with hair clipped close to the head on the back and sides but with slightly more length on top. There is volume at the top. It is a low-maintenance option that requires little styling time and is also appealing because of its versatility. The Ivy League can work with hair of all textures, and the style will also complement your widow's peak. While it will still be visible, it will also soften your hairline.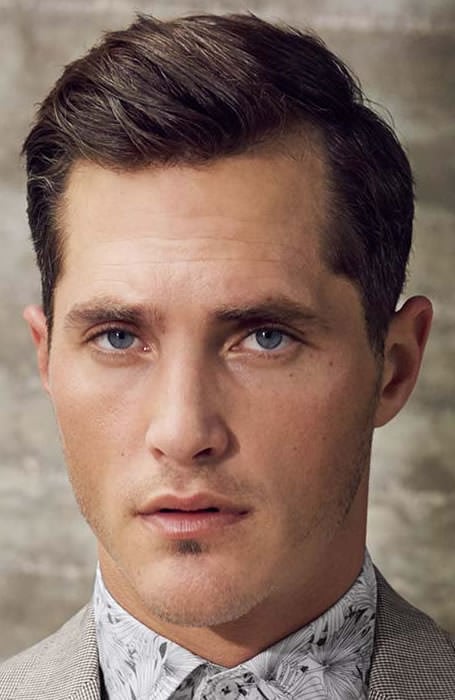 7. Brushed Back Hair
Brushed back hair is appealing because it creates a neat and polished appearance. The look is achieved by brushing the hair backward, toward the scalp, and can be particularly flattering for those with a widow's peak. This hairstyle will show it off rather than conceal it, making the forehead more visible. The fantastic thing about brushed back hair is that it can be done on all hair textures, and you can experiment with various lengths; however, keeping the hair shorter will make for a more professional appearance.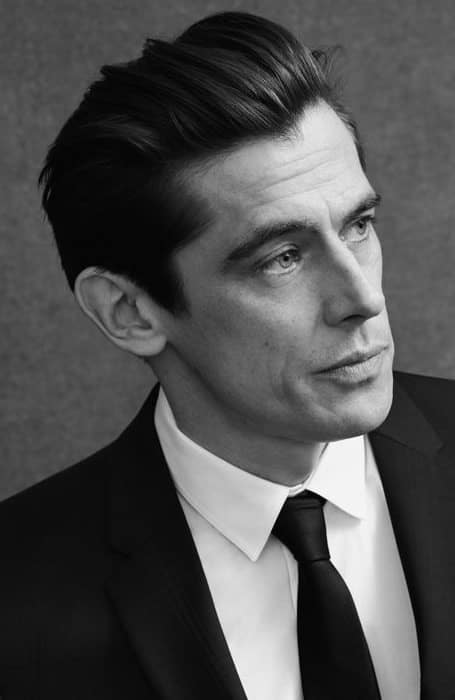 8. Messy Fringe
Messy hair creates a deliberately disheveled appearance and is excellent for giving your hair texture. It is an unstructured approach and is perfect for achieving a more relaxed aesthetic. It will complement a wide variety of haircuts and styles, including a fringe. A messy fringe will mask your widow's peak, give you volume at the front and make your hair appear fuller. It will also create an effortlessly cool appearance.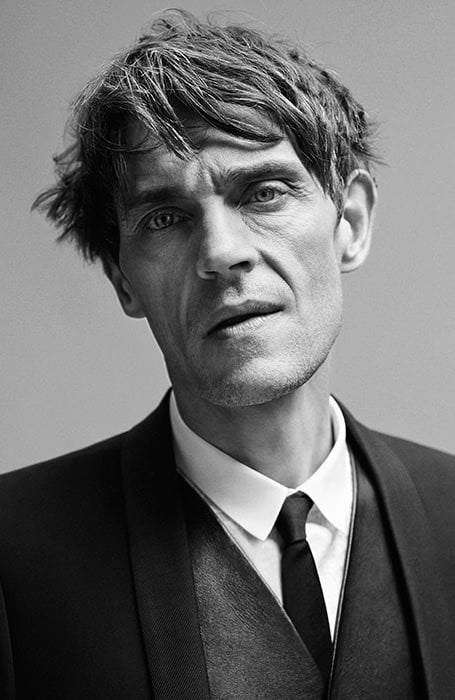 9. Short Disheveled Hair
The appeal of disheveled hair is that it creates a messy and relaxed appearance. This is fantastic for someone who wants their hair to have texture and also wants it to look sexy; think just gotten out of bed. Disheveled hair can be created on various textures and lengths but is more manageable when kept short. It is also much easier to do on hair with natural waves, although the right grooming products can help you achieve an unkempt appearance on all hair.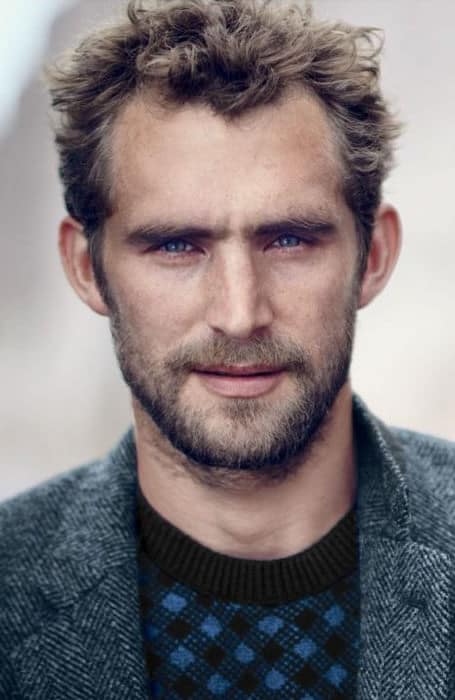 10. Hard Part
If you are looking for a men's haircut that looks neat and stylish, the hard part is it. The hard part is an excellent addition to any cut, giving it a more structured feel and producing a classically masculine appearance. It features a line created to one side using a razor or trimmer and can complement a wide range of hair textures and styles; this includes the pompadour or slick back, depending on your preference. The hard part will not conceal your widow's peak, but the hairstyle you choose to pair it with may. Or it could be a great way to embrace it and show it off.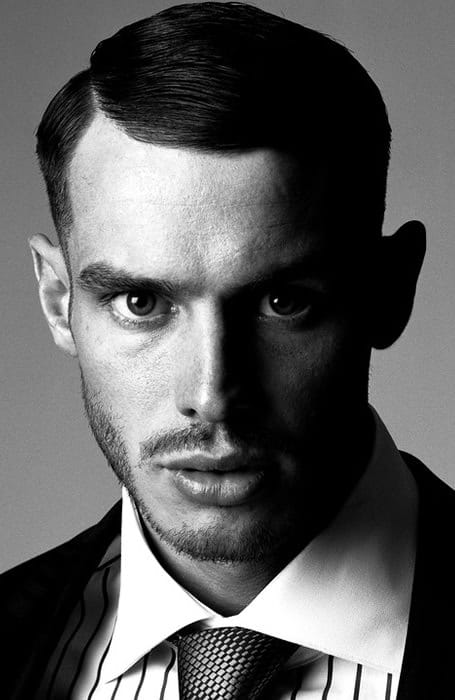 11. Mop Hairstyle
The mop hairstyle has a very youthful appearance and is typically messy and disheveled. It was first popularized in the 60s by The Beatles member Paul McCartney and remains popular, with some slight changes to give it a modern feel. The style has longer hair on the top of the head and slightly shorter back and sides, but there should be very little contrast between lengths. It should also cover your ears and forehead, which will hide your widow's peak while at the same time drawing attention to your face and highlighting your features. This hairstyle can be incredibly flattering and works best with naturally textured hair.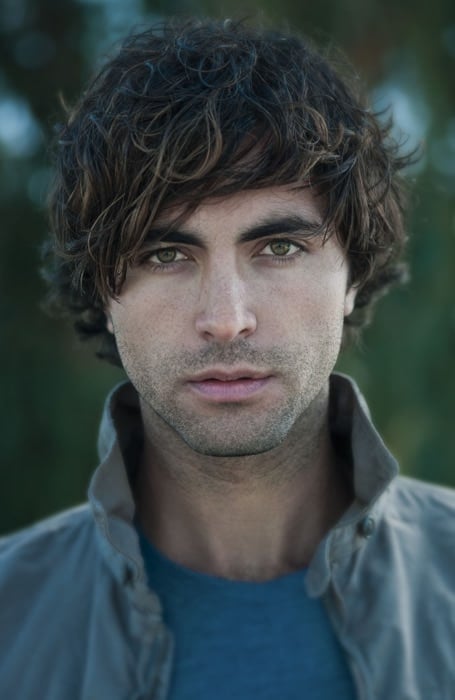 12. Comb Back
The comb back is defined by the hair being styled backward and brushed away from the hairline. It is an excellent look for achieving volume and can make your hair appear fuller and thicker. It is also a way to show off your widow's peak. The comb back creates a traditionally masculine appearance and is ideal for all occasions, including more formal ones. It can also be made with all hair textures, and you can experiment slightly with length. In addition, you can add structure and contrast by pairing it with a fade.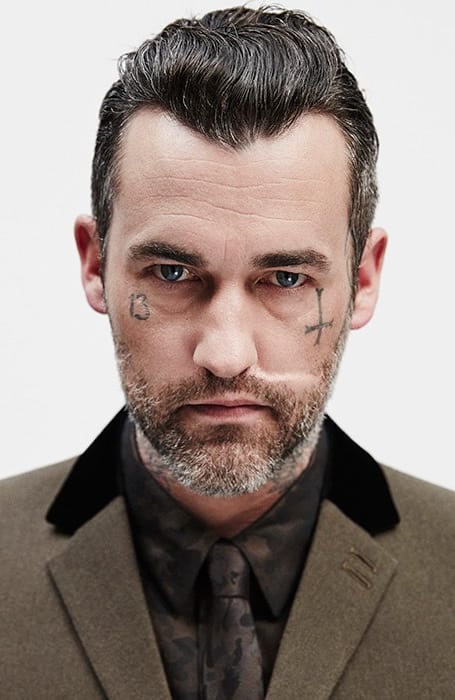 13. Undercut
Adding an undercut to your hairstyle can give it structure and leave you looking edgy and cool. The sides and the back are kept very short, while the hair on top is longer. The undercut is incredibly versatile, paired with most hairstyles, and works well with different hair textures. The undercut will also highlight the hair on the top of the head, giving it volume and appearing thicker and fuller. In addition, it will create a slight contrast. It is not going to disguise your hairline, but the choice of haircut you add to it could either embrace the widow's peak or show it off. Most men opt for the first option because this hairstyle works well by creating volume at the top, which could complement your widow's peak.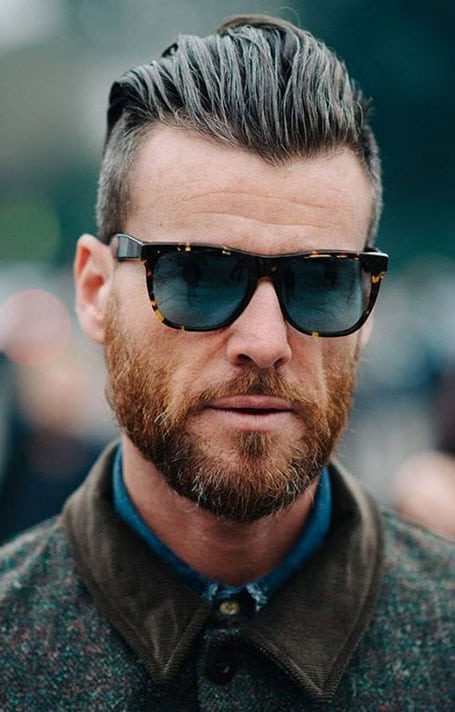 14. Short Natural Curls
Curls look great at any length, but it is often a practical choice when you decide to keep them shorter. Short hair is less likely to tangle, and it will not take as long to style. How you choose to style it is entirely up to you, this could be with a mop hairstyle that lets you embrace your natural texture, or you could cut the sides and back short, giving contrast and highlighting the top of your head. You may also wish to try a curly fringe if you want to conceal your widow's peak. In general, a widow's peak is less noticeable with curly hair because of the way it falls against your face. It can also give a more blended appearance, allowing the widow's peak to combine effortlessly into the curls.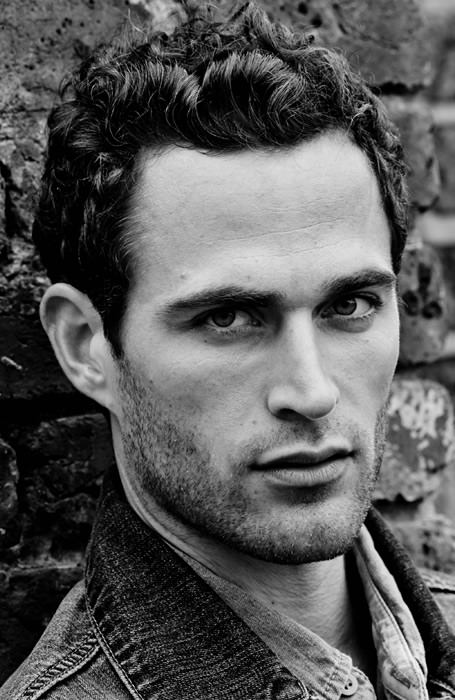 15. Butch Cut
The butch cut is a classic short hairstyle for men. It is simple and masculine, perfect for those who want a fuss-free appearance with little style time. The cut is short, around a quarter of an inch all around the head; the back and sides are the same lengths. You can adapt the cut to suit your preference and give it a modern edge, but it is also great for drawing attention away from a widow's peak. Although the style does not disguise the forehead, keeping your hair short does make the widow's peak less noticeable as it blends better into the cut.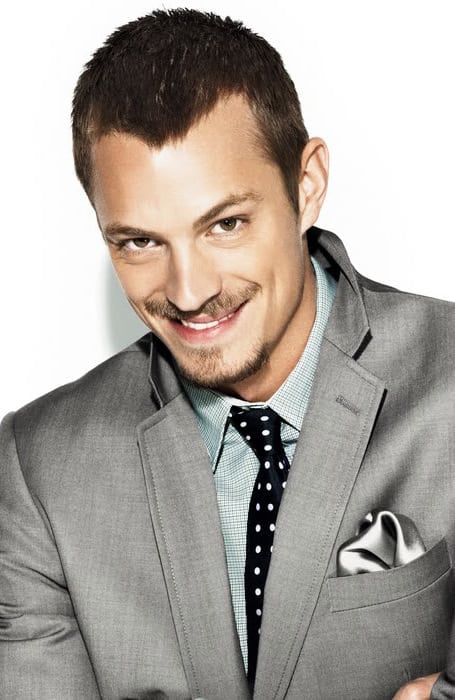 16. Curly Fringe
If you have naturally curly hair, a fun and modern way to wear it is with a fringe. This will highlight your texture, draw attention to the front of your hair, and complement your facial features. When a curly fringe is paired with a short haircut, it can make your hair more manageable and give structure to your look; the curls are naturally uneven, creating a nice balance and a slight contrast. If you are looking for a sexy hairstyle that will conceal your widow's peak, this is it!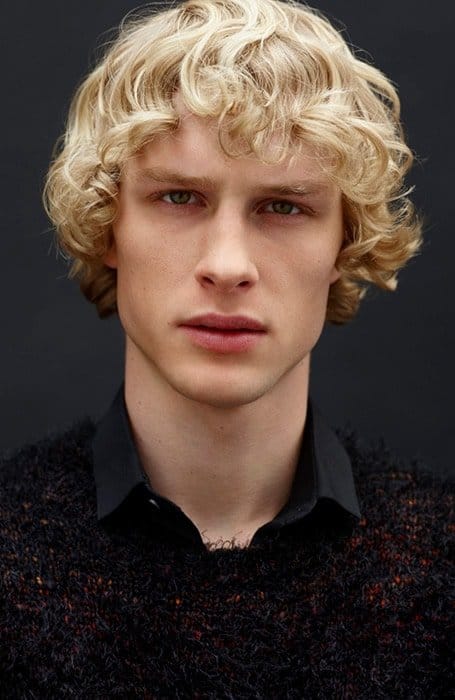 17. French Crop
The French crop is another classic short hairstyle defined by its short fringe. The length between the top, back, and sides are typically kept the same length, and the fringe is usually blunt-cut. That said, you can experiment with varying lengths and additions to the cut, including a fade. It can also work well with hair of all textures. This is a hairstyle that can be used to hide your widow's peak instead of showing it off because the fringe conceals it.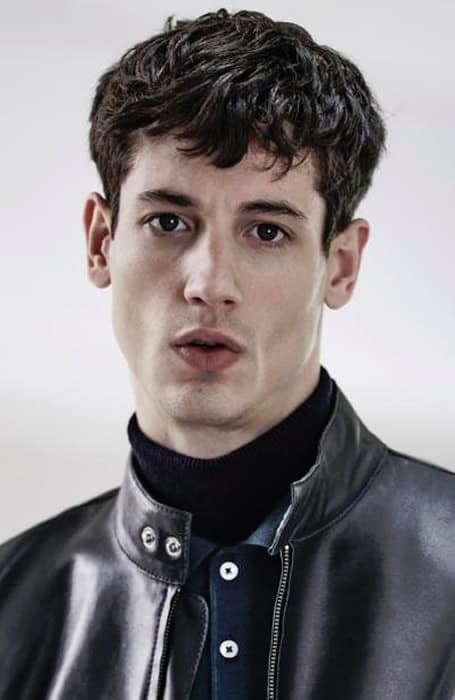 18. Long Parted Hair
Long hair is fantastic for concealing the hairline and ideal for men who prefer to hide their widow's peak. Parting your hair can be incredibly flattering, giving your face symmetry or hiding uneven areas. Long hair is versatile and gives you many options for styling, both up and down. It is also a great way to challenge outdated notions of what makes you masculine and is an excellent opportunity to show off your hair texture. Style it messy for a sexy, laidback aesthetic, or keep it sleek and straight for a more professional feel.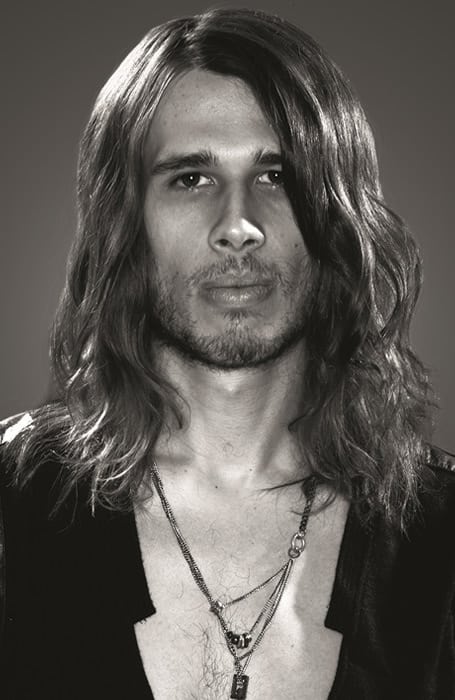 19. Quiff
The quiff is a fantastic hairstyle for those who want to embrace their widow's peak and give their hair volume. The volume is focused on the forelock, making your widow's peak front and center, and for the rest of the hair, you can adapt it to suit your preference. This could be by keeping the sides and back short and adding a fade for structure or by experimenting with different lengths. The quiff has an old-school, gentlemanly appearance and will make you look and feel great.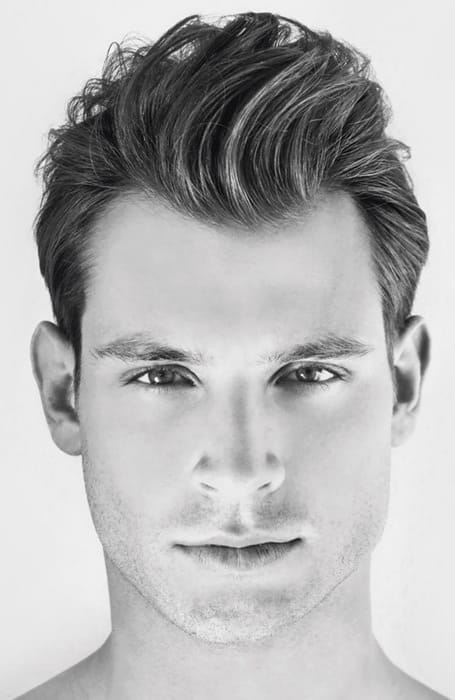 20. Shag
The shag haircut is a 70s classic that gives hair volume and texture. It is cut with multiple choppy layers, making hair appear fuller and taking weight from thicker hair. It also features a fringe and will therefore conceal your widow's peak. The appeal of the shag is that it is versatile and can be worn on hair of multiple textures. It is also messy and expressive, letting you have fun with your styling without worrying about precision. Consider adding highlights throughout if you want to give your hair even more depth and dimension.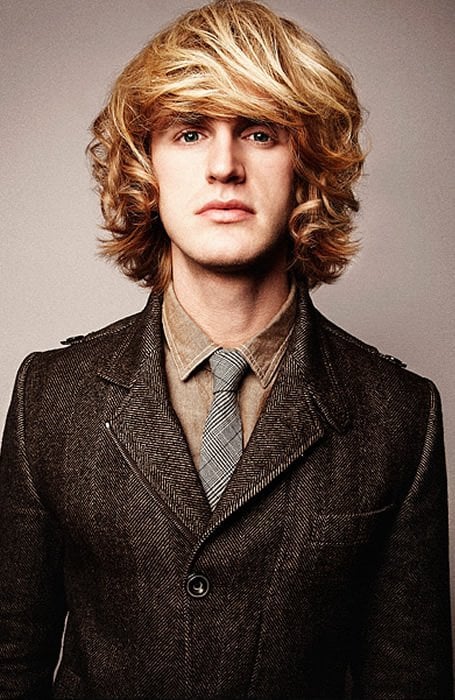 21. Side Part
One of the most flattering ways to wear your hair is with a side part. This parting tends to look good on most face shapes and can be done on hair of all textures and lengths. The side part is appealing if you want to soften your appearance while framing the face and drawing attention to your bone structure. It is achieved by wearing the hair to the side; this can be the side of your choosing. It is hard to force a widow's peak into a parting, but this option will let it happen more naturally. It will not conceal your hairline, but it will balance it.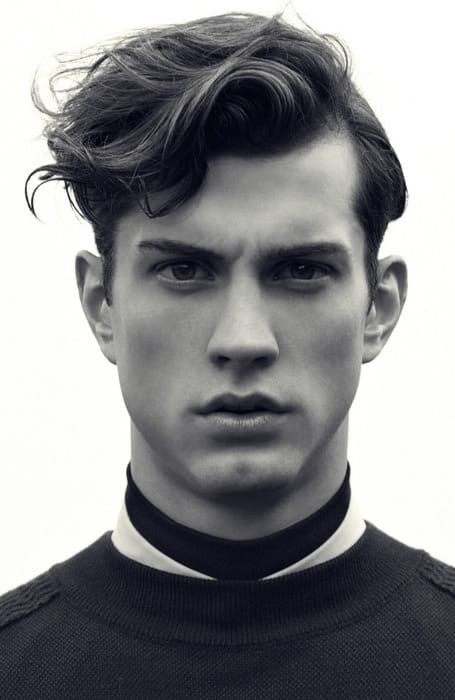 22. Caesar Cut
The Caesar cut is a classic men's hairstyle for those who prefer short hair. Traditionally, the cut is short and styled forward, with horizontal cut bangs. The appeal of this hairstyle is that it can be adapted to suit various hair textures, and you can also experiment with the length of your fringe; you may want a longer fringe or one that is cut less precisely. You can also pair it with a fade to create more contrast between the sides and the top of the head or an undercut to give it structure. The Caesar will conceal your widow's peak, as all bangs are fantastic for softening the hairline.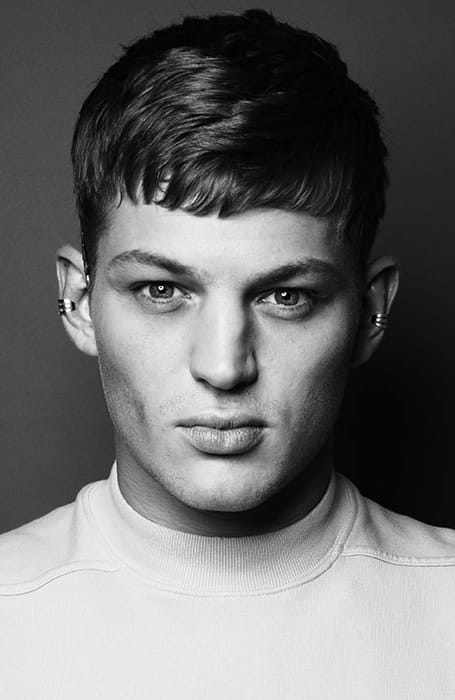 23. Textured Fringe
A textured fringe is a fantastic way to disguise your hairline. Fringes are also excellent for drawing attention to the eyes, and can make you appear younger by covering forehead wrinkles and fine lines. A textured appearance can give your hair a slightly messy feel and create volume. It will make your hair seem fuller and thicker, which can be incredibly flattering.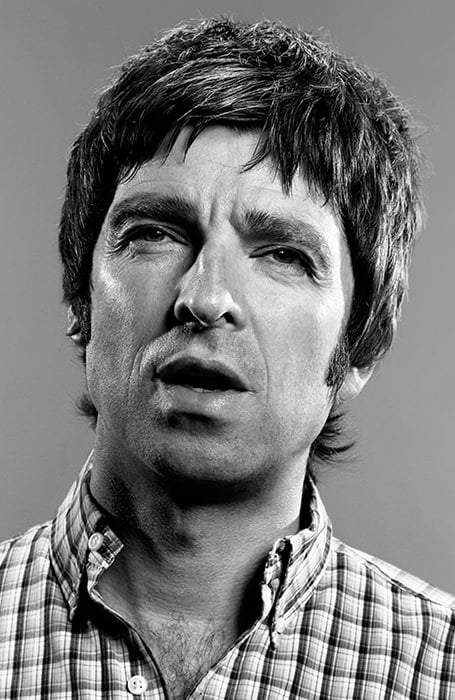 24. Buzz Cut with Hair Design
The hair design is one of the most expressive looks you can choose. It lets you add a slight edge and personality to your hairstyle, making it personalized to suit your preference. It can be anything, including sharp lines and simple patterns, to detailed images. Wearing a hair design with a buzz cut is also less noticeable than when paired with longer hair because it involves less contrast. The appeal of the buzz cut is that it can conceal a widow's peak by keeping the hair short and shifting the focus onto your face; it is incredibly flattering on those with strong features and will highlight the jawline and cheekbones. This is an ideal hairstyle for men who want minimal styling.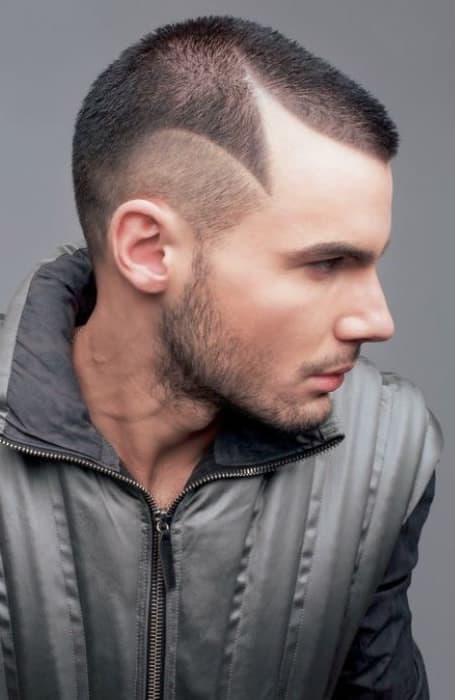 25. Swooping Fringe
The swooping fringe is for those who want a bit of drama. It is often long and exaggerated, letting you have fun with different proportions and highlighting your hair texture. The fringe is typically styled to the side but may cover part of your eyes and is higher maintenance than shorter fringes. This look is great for achieving volume and will complement most face shapes, including angular faces. The fringe works best on straight or lightly textured hair and will give you a youthful glow. This is a hairstyle that will conceal your widow's peak while also making a statement.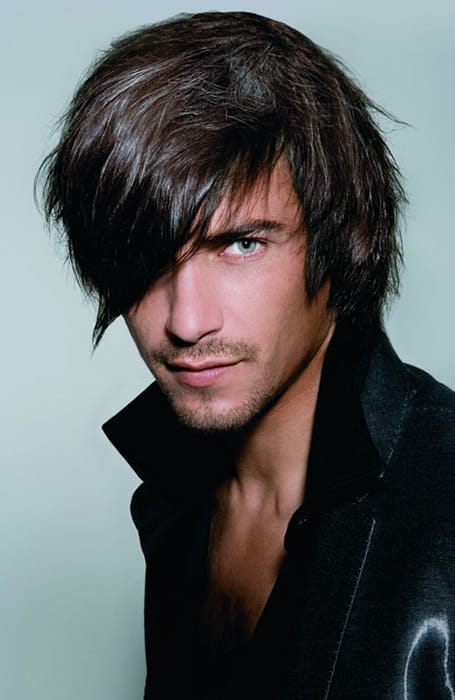 FAQs
What is a Widow's Peak?
A widow's peak is a type of hairline featuring a 'V'-shaped section of strands that sit around the center of the forehead. The name, widow's peak stems from the hoods that widows used to wear after the deaths of their husbands. Like other hairline shapes and even eye colors, a widow's peak is a genetic trait. Although the look is typically associated with men, many women can also naturally have a widow's peak.
How to Fix a Widow's Peak?
As a widow's peak is a genetic trait, there isn't a great deal that you can do to change it. That being said, there are tricks that you can try to minimize its appearance and disguise your V-shaped hairline if you so wish. Firstly, don't try to shave your widow's peak off. No matter how long that section of hair is, don't remove it. Doing so will cause an unnatural appearance, especially when the first pieces of stubbly regrowth start to pop up. Instead, it's best to work with your widow's peak to find a flattering hairstyle. If your widow's peak is caused by or has become more noticeable due to a receding hairline, you can try choosing a hairstyle accordingly or perhaps consider using hair growth products.
What hairstyle suits a widow's peak?
A widow's peak looks great with a range of hairstyles. The pompadour and slick back work well with the natural shape of the front hairline. Meanwhile, short styles such as crew cut, buzz cut, and short spikes also look excellent. If you want to disguise your widow's peak, choose cuts such as a bro flow, fringe, long hair, side part, medium curls, or an undercut.
Are widows peaks attractive?
A widow's peak can be very attractive, especially when teamed with a flattering hairstyle. Good looking celebrities who rock a widow's peak include Chris Hemsworth, Leonardo DiCaprio, and Ian Anthony Dale.
Is a widow's peak a sign of balding?
A widow's peak is generally a genetic trait, especially if you've always had one. However, if you're developing one with age, or your existing one is getting more pronounced, it can be a sign of a receding hairline.
Why do I have a widow's peak?
Just like other hairlines, genetics plays the biggest role in what shape your hairline will be. As such, if you have a widow's peak, it's likely someone else in your family will do too. Currently, the exact genes that determine hairline shape are yet to be identified.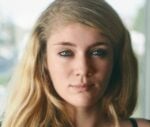 Cailyn Cox holds a degree in journalism and has been working with The Trend Spotter as a writer for over ten years. She has worked with some of the most prestigious women's and men's lifestyle publications. For her, writing is not just a job; it's a passion, which is why each article she writes is approached with such enthusiasm and dedication. She has extensive knowledge of hairstyles, tattoos, and beauty and has made a career out of creating informative articles that appeal to women and men of all ages.
SUBSCRIBE TO OUR NEWSLETTER
Subscribe to our mailing list and get interesting stuff and updates to your email inbox.