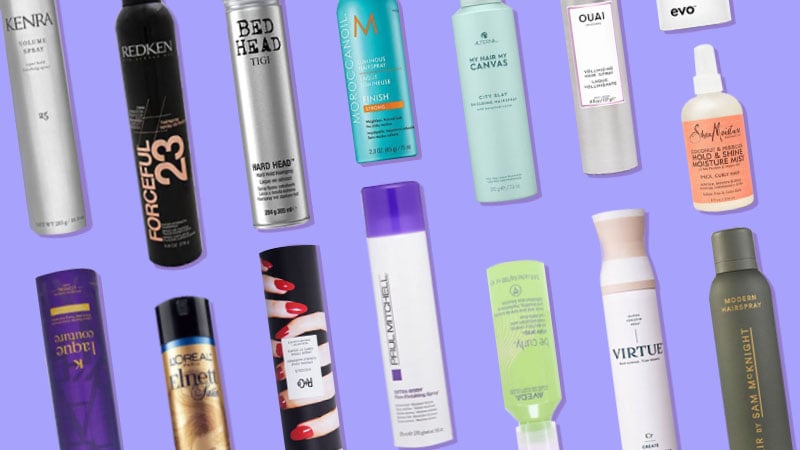 When it comes to getting ready for a night out, sitting at work, or a fun day with friends, having the right hairstyle is an essential step. Whether you are creating a pompadour, shaggy waves, or a short and spiky style, it's imperative to keep it secure for the duration of the event. There are plenty of choices for different hair types, lengths, and preferred cuts, so if you're unsure about the product to choose from, we've got you covered. Here are the best hairsprays to keep your hairstyle locked in place all day and night, no matter where you're going.
1.

TIGI Bed Hard Head Extra Strong Hold Hair Spray
For the days and nights where you need extra strong hold, this Bed Head hairspray is your answer. With extreme staying power and a beautiful shine, your hairstyle will look perfect all day long. It holds any style so that you can mix it up with a ponytail, straight locks, or a shaggy short style. You can dance, sing, and have the time of your life, knowing that your hair is looking as good as the start of the event.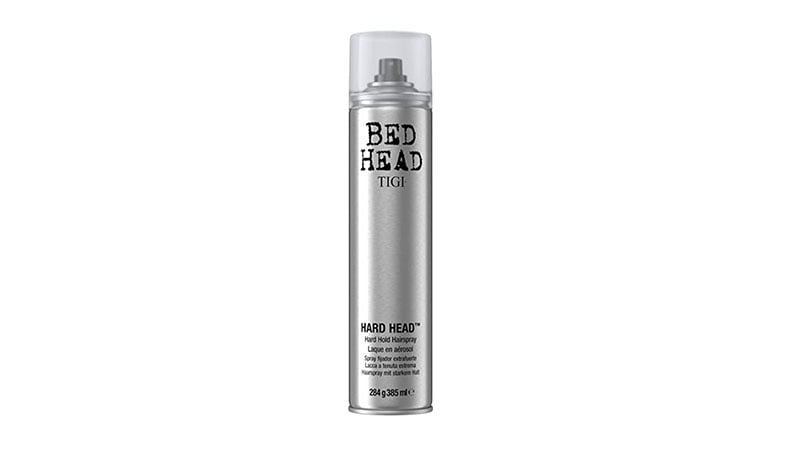 2.

Moroccanoil Luminous Hairspray Strong
Get the hairdo of your dreams without the stress of sticky or dry locks. This is an ideal product for those wishing to create an updo, and its workable formula means you can tame flyaways and brush it out without leaving residue. The stay is long-lasting and buildable so that you can go from day to night with a natural shine and incredible head of hair.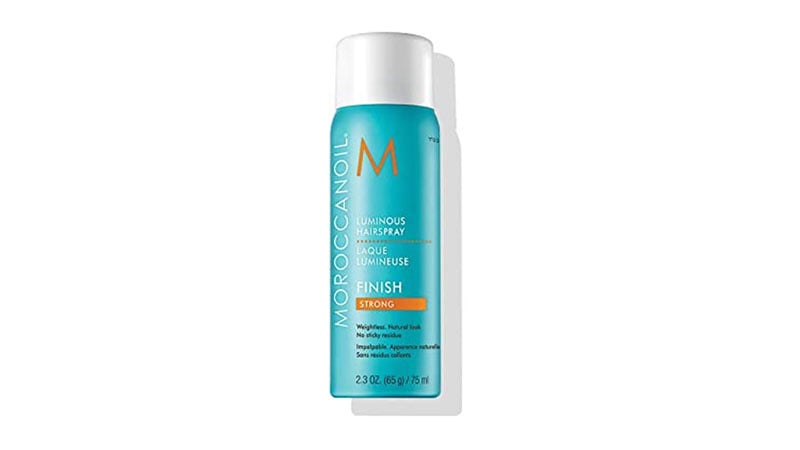 3.

Kerastase Laque Couture Medium Hold Hair Spray
Secure your hair for the day without the sticky feeling with the Kerastase Laque Couture Micro Mist. This fixing spray is recommended for casual wear, giving your 'do a bit of bounce and security for hours, without weighing it down. This formula allows your locks to look natural and anti-frizz, minimizing flyaways and keeping them in place for your holiday style.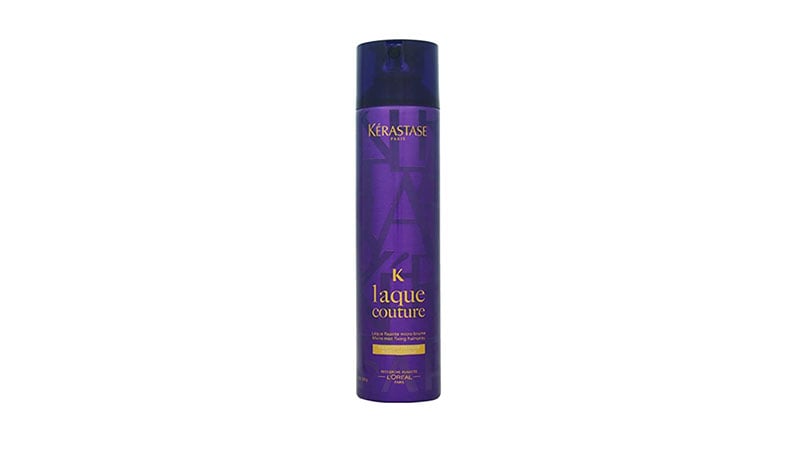 4.

Kenra Volume Spray Hair Spray 25
From a night out with friends or the work function, this hairspray from Kenra is sure to keep your hair locked in place. With an extra strong hold and a natural finish, you can have voluminous hair without it feeling weighed down or flakey. It's wind-resistant, holds your 'do for up to 120 hours, and will have you looking amazing at any event of the year.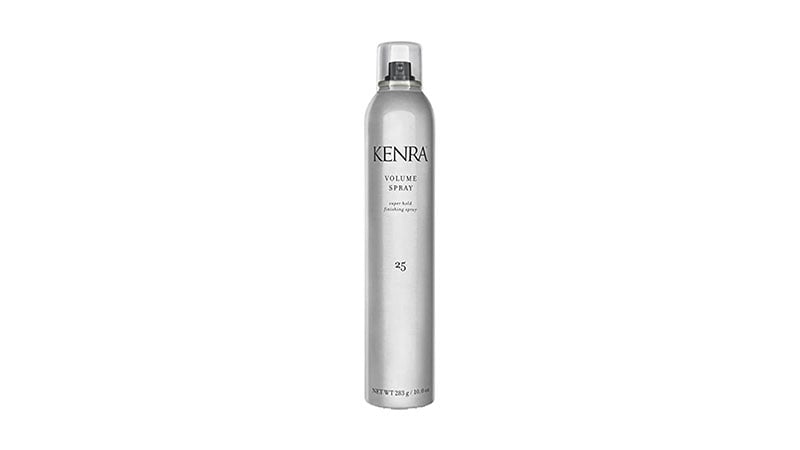 5.

L'Oreal Paris Elnett Satin Extra Strong Hold Hairspray
One of the most popular and trusted hairsprays on the market is the L'Oreal Elnett. With an extra strong hold, it helps control flyaways, frizz, and supports curls for hours on end. While giving it a soft and natural sheen, the formula prevents a sticky or stiff feeling leaving beautiful looking hair.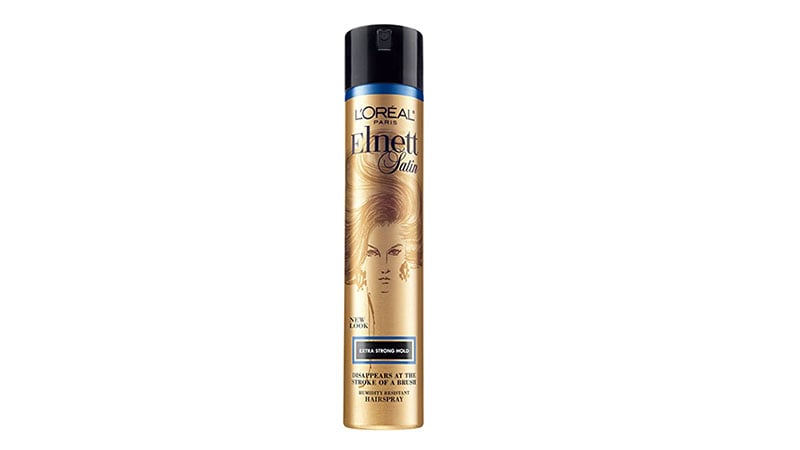 6.

Redken Forceful 23 Super Strength Hairspray
Keep your hair feeling strong, healthy, and locked in place all day with the Redken Forceful hairspray. Its strong hold provides anti-frizz, long-lasting security, and a touchable feel, complete with a high shine. You can add volume, texture, and strength to any hairstyle you're planning – it's the perfect finishing touch for the perfect 'do.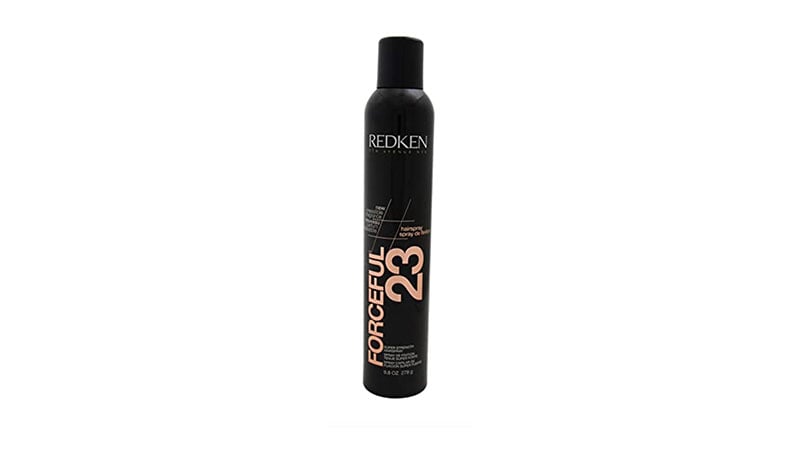 7.

Aveda Be Curly Style-Prep
Enjoy the night out with your curls in place, thanks to the Aveda Be Curly. Apply a small amount in the palm of your hand and work it through your damp locks. You can then style it into natural waves, ringlets, or any way you prefer. This formula offers a secure hold without weighing the hair down or leaving residue. It's perfect for any length of hair and will secure the tendrils all day or night. With this product, you'll be photo-ready instantly.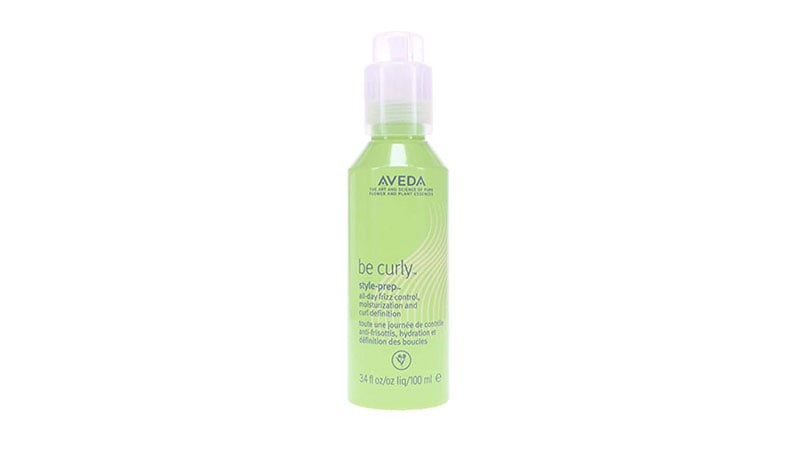 8.

Paul Mitchell Extra Body Firm Finishing Spray
Keep your 'do feeling secure and sleek with the Paul Mitchell – it provides an all-day hold for casual events. Your hair will feel voluminous and shiny without having a sticky feeling. You can rock a party style, slicked ponytail or soft curls, without having to worry about touch-ups. The thickening formula grips each strand of hair, giving an extra boost to the roots, adding buildable texture.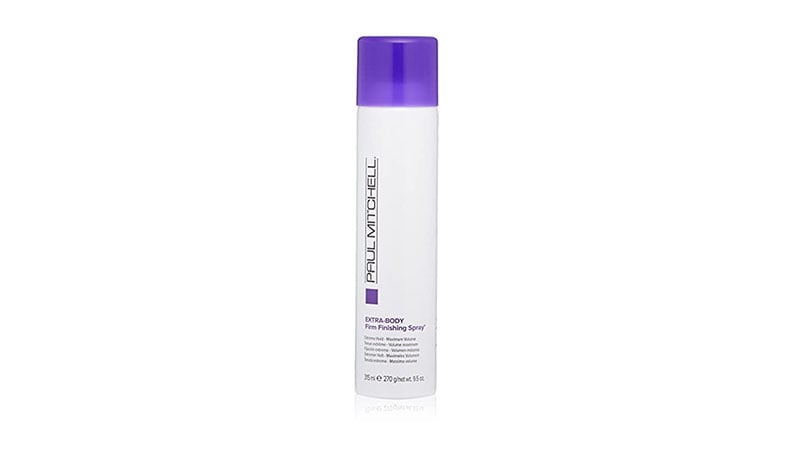 9. EVO Root Canal Volumising Spray
Add body, texture, and volume to your hair without the heavy feeling, thanks to the Evo Root Canal hairspray. This formula gets to the roots of your hair, lifting it upwards and providing excellent hold for your hairdo. You can build this product up to suit your preferences – the misting spray offers definition and a sleek finish. It's the perfect final touch before you head out.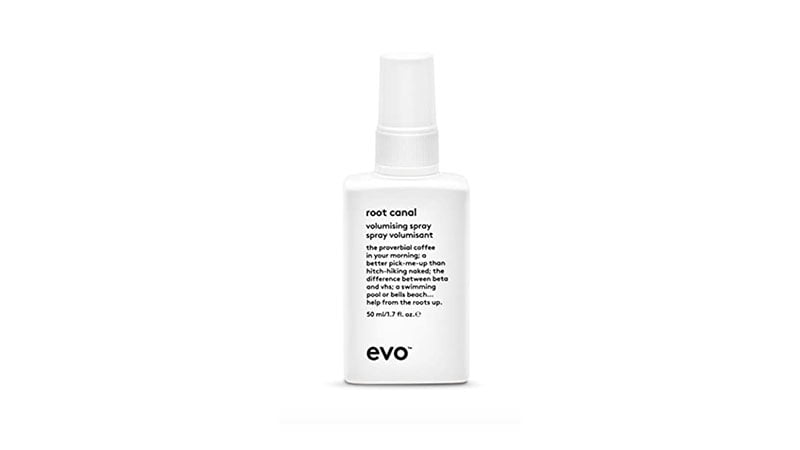 10. My Hair. My Canvas. City Slay Shielding Hairspray
Take care of your hair and help it looking healthy with the Alterna hairspray. This product features vegan botanical caviar, prickly pear oil, and white charcoal, which protects your locks, adding moisture and smoothing cuticles. It offers a texture-building formula that soothes any damage and provides environmental, heat, and humidity protection.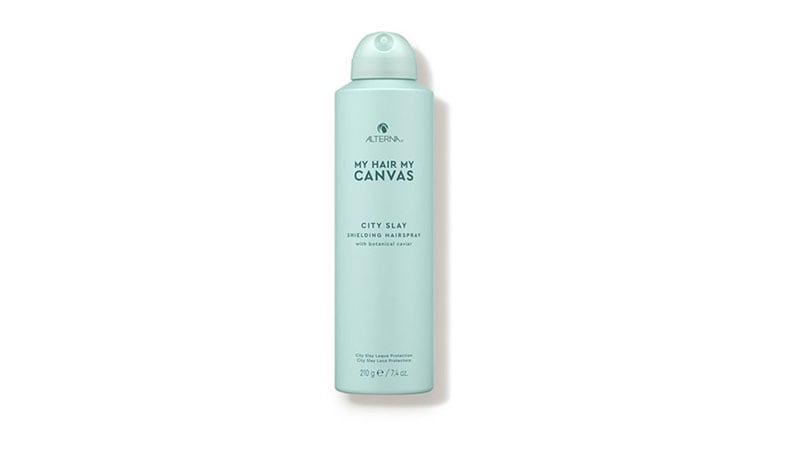 11. Virtue Texturizing Spray
Make your hair looks the best with the Virtue texturizing spray. This sheer styling spray offers a boost to your roots and adds a subtle finish to your party or event. Featuring Alpha Keratin 60ku®, Hydrolyzed Wheat Protein, and Aloe extract, it nourishes the ends of your locks, repairs any damage, and increase volume. It offers UV protection and a buildable, flexible hold.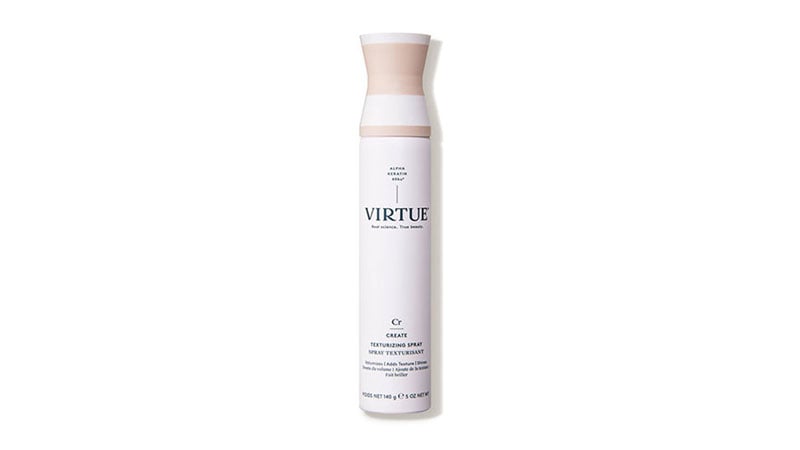 12.

SheaMoisture Hold and Shine Moisture Mist
Keep your hair frizz-free and locked into place with the Shea Moisture hairspray. With a coconut and hibiscus scent, this moisture mist adds shine to your waves, leaving a healthy texture and shine. It's ideal for those with thick curls and uses Shea Butter to soften each strand. Reducing the chance of flyaways and buildable hold,t's the best option for a night out on the town.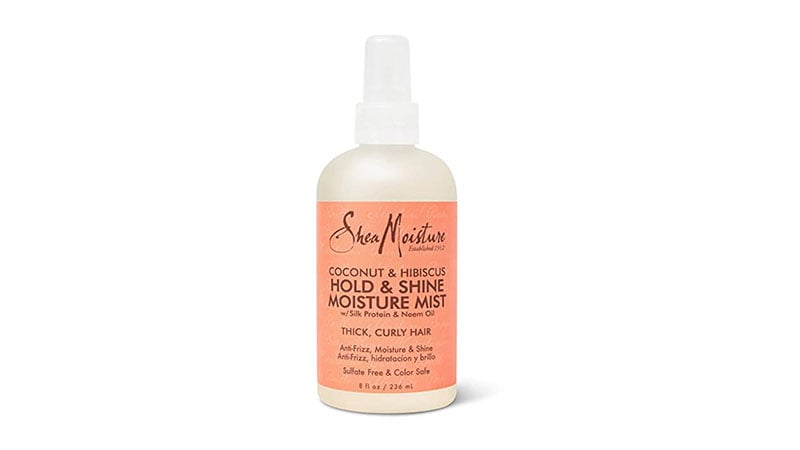 13. R+Co VICIOUS Strong Hold Flexible Hairspray
Sometimes you need a hairspray that will keep your locks secured all day and night. Whether you're at an event or a party, this is the ideal product for you. With an extra strong hold, the flexible hairspray offers thermal protection, conditioning agents, and volume. The anti-static agent offers a frizz-free, high shine finish while remaining touchable and an enduring grip.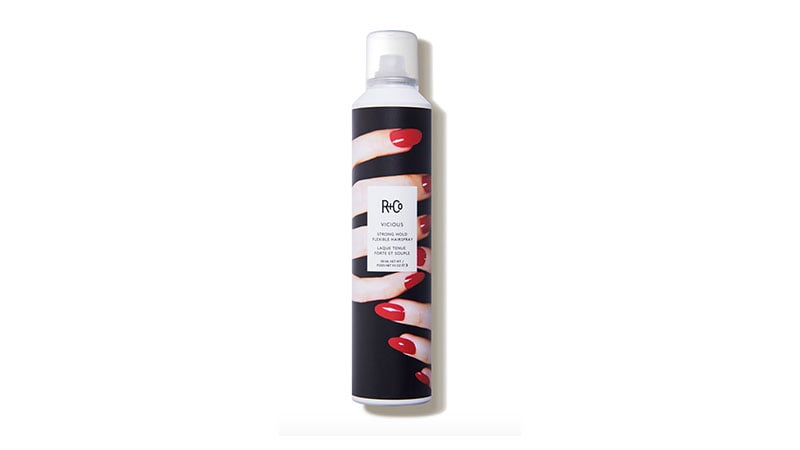 14. Hair by Sam Mcknight
Avoid fixing your hair all night thanks to this life-saving hairspray from Hair by Sam McKnight. This multi-use hairspray is a versatile product that can be worked into the roots to increase volume and add a secure hold. Without any flakiness or crispness, your hair will feel touchable and gorgeous all day or night.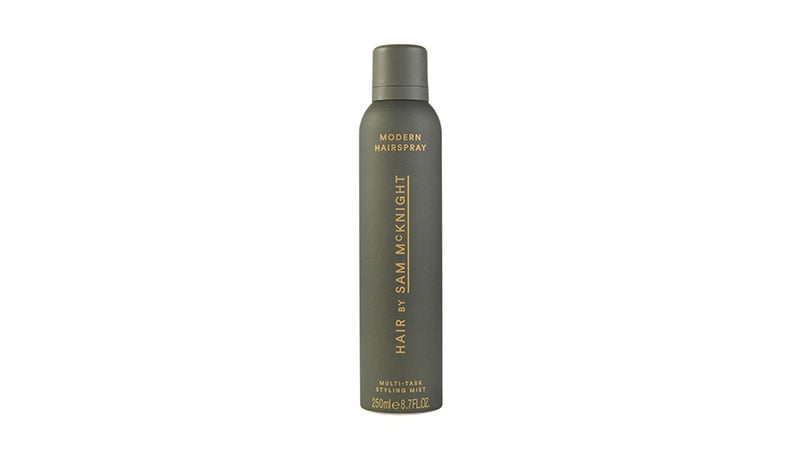 15. OUAI Volumizing Hairspray
Have touchable, bouncy hair without experiencing flyaways or frizz with this hairspray by Ouai. The mist offers a light texture to your locks, using Volumising Polymers for a root boost. The lightweight formula doesn't weigh your 'do down, meaning you can secure your look all night and feel your best.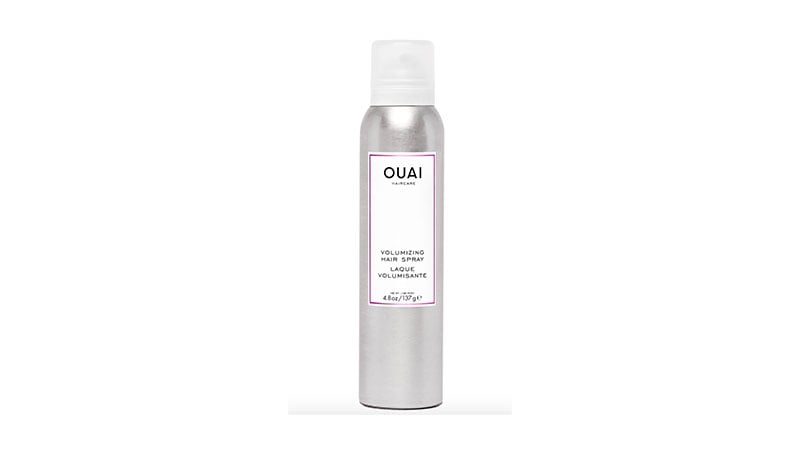 FAQs
What are the best hairsprays?
There is no best hairspray, as it depends on the style you wish to create. However, if you're aiming for a slicked-back ponytail or updo, opt for a mist that offers a strong hold and a moderate shine. For a natural finish or a beachy style, opt for something with a low sheen and buildable formula. Some of the best brands include L'Oreal Elnett Satin, Kenra VolumeSpray, and Moroccanoil hairspray.
What is the healthiest hairspray to use?
When preparing your hair for a curler or a straightener, it's ideal that you find a hairspray that offers thermal protection - this defends your locks from styling tools like a curling wand. Many mists offer smoothing oils and butter that prevent split ends and give the root a little boost. When searching for a product, opt for something with nourishing ingredients and safeguards against pollution.
What is the best non-sticky hairspray?
It's better to find something that offers a strong hold without the weighted feeling when it comes to hairspray. Many products provide a secure hold for your hairstyle without a sticky residue, including the L'Oreal Elnett or Alterna Caviar hairspray. Other brands such as Aveda and Moroccanoil will also give the perfect finish and help you create your dream hair.
Is there a hairspray that doesn't make your hair hard?
Many hairsprays keep your hair feeling secure without going hard. Brands that offer non-aerosol sprays are a great alternative to the traditional formula, leaving behind the touchable and buildable texture. When using the product, opt for spraying small bursts from three to five inches away from the hair- this will provide a broad exposure, leaving the entire space covered, not centralized in a specific spot.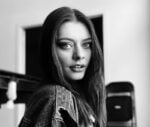 Alexandra Feiam is an experienced fashion writer who holds a degree in journalism. She has an impressive portfolio and expertise working as the Editor at Power Retail and Commercial Content Editor at Newscorp. Ally has been writing for The TrendSpotter since 2018, and her work has been featured in notable publications such as The Herald Sun, Arirang TV South Korea, Kidspot, The House of Wellness, and The Daily Telegraph.
SUBSCRIBE TO OUR NEWSLETTER
Subscribe to our mailing list and get interesting stuff and updates to your email inbox.