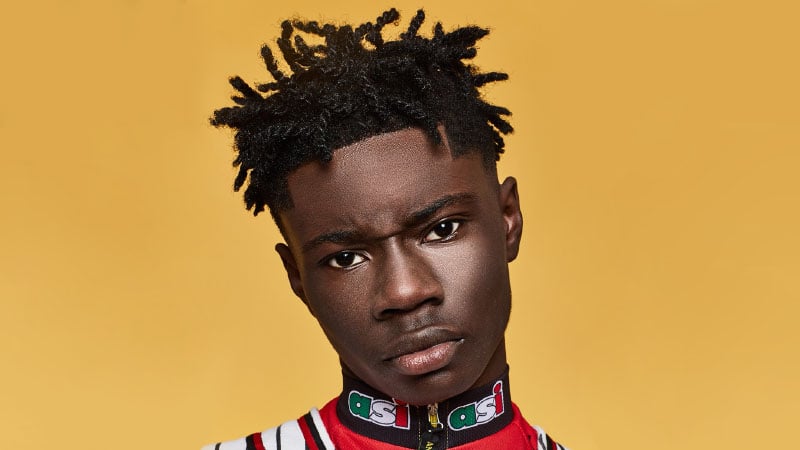 Twists are one of the best – and most popular – hairstyles for men with Afro-textured hair. That's because they not only look great but are also quick and straightforward to create, they take less time than box braids or cornrows. Twists are a low maintenance style and keep your hair healthy. Not to mention their versatility; twists look great on short, medium, or long hair, and can be paired with different fades or even braids. Whatever your style, there's a hair twist to suit you.
RELATED: 10 Awesome Dreadlock Hairstyles for Men
RELATED: 35 Awesome Afro Hairstyles for Men
1. Twist Out
The twist out is so popular because it gives you an effortlessly cool appearance. It's a casual and laidback style with less structure than other types of twists. Even better, the twist out emphasizes the natural volume of curls. The result is that it looks like you have more hair. To get a twist out, start with two-strand twists, and leave the style to set overnight. The next day, unravel the twists.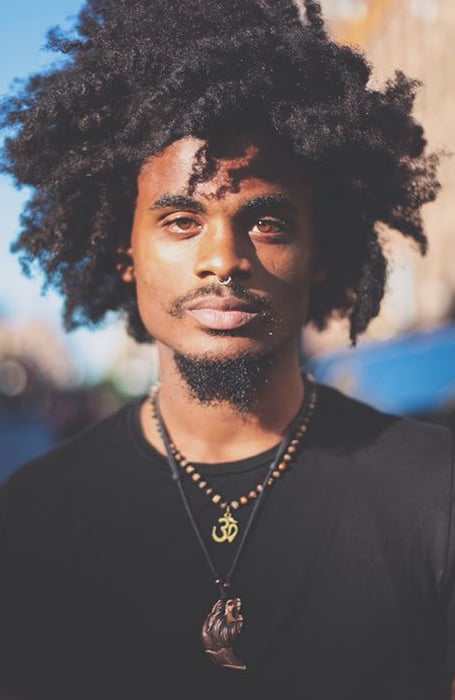 2. Short Hair Twists
Twists are usually seen on medium and long hair, but they work just as well on short hair too – particularly when paired with a mid fade. However, the final appearance of the hairstyle depends on your curl pattern. For example, short twists on densely coiled hair, like 4C curls, are less defined.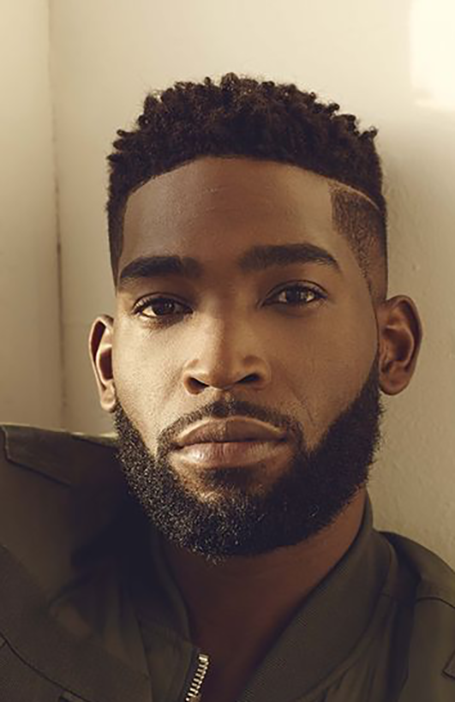 3. Medium Length Hair Twists
Medium length hair is ideal for the twist hairstyle because it's long enough to show the definition of each twisted section. It is also heavier than short hair, meaning your twists will naturally fall similar to braids. You can put a fresh touch on medium hair twists by dividing the sections differently, creating patterns with the skin that's exposed. Boxes, skull pattern, and triangle are all popular choices.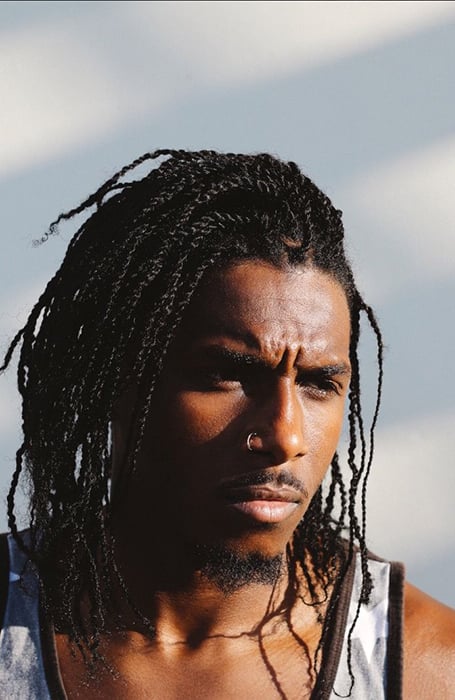 4. Two Strand Twists
Two-strand twists are the most classic and well-known of all the twist hairstyles. To make them, take two pieces of hair from a small section and twist them together, allowing them to form ropes and fall naturally. Repeat the same technique all over your head until all your hair is twisted. While you can leave the ends of the twists plain, some men choose to give them a unique touch by adding beads or rings.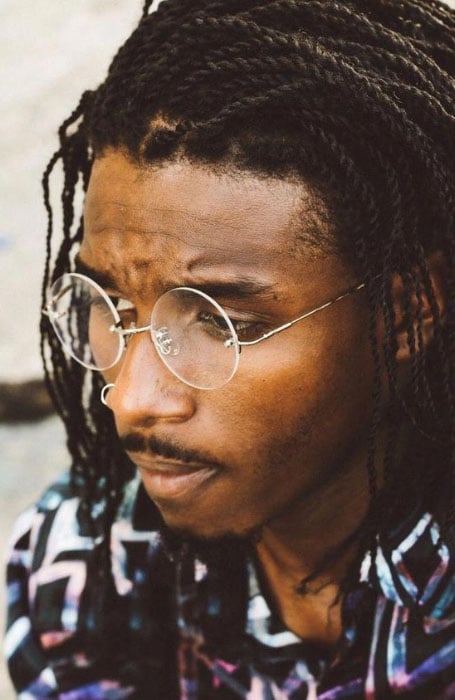 5. Long Hair Twists
Long hair twists are a great way to get the dreadlocks effect without the time commitment. Instead of waiting months or years to develop true dreadlocks, your hair can be twisted for a similar final effect. However, they don't last as long as real locs; ideally, you should only leave twists in for a few weeks before detangling. To give the twists a smooth look, wrap them with yarn at the base. Bear in mind that twists of this length do take longer to put in and will be heavier than other twists.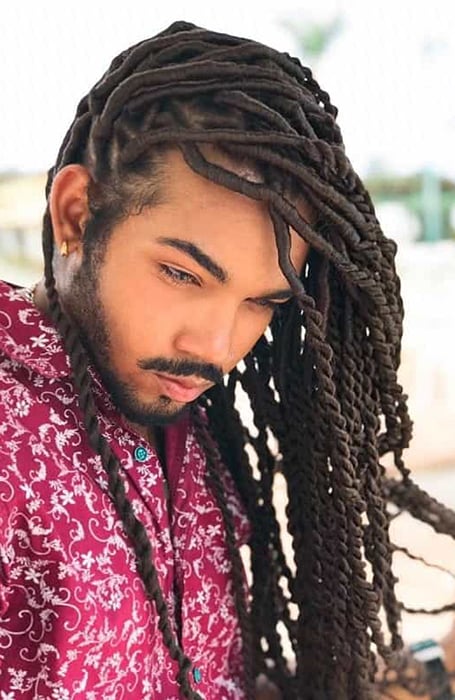 6. Twists + Temp Fade
Twists look great when paired with all kinds of fades, but the temp fade is one of the most popular. A taper fade that begins at your temples, the temp fade adds a sharp and sophisticated touch to any hairstyle. It also draws the eye to the top of your head, making it seem longer. Whether you have short or medium length hair twists, a temp fade will keep all eyes on them – and you.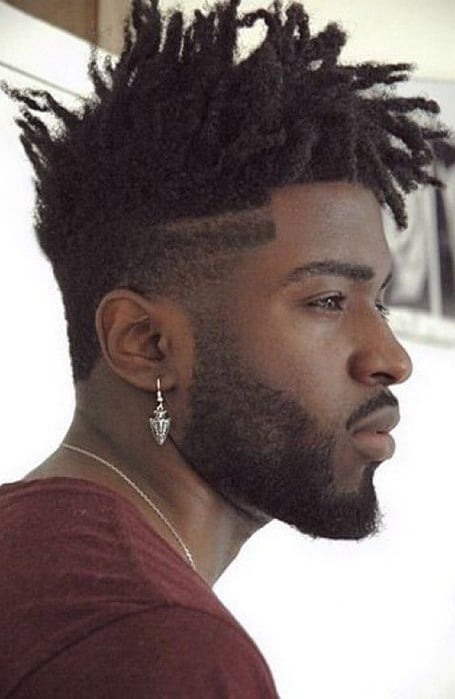 7. Twists + High Top
The high top – also known as a hi-top or high top fade – involves shaving the hair very short on the sides while leaving the top long. In the classic '80s version of the style, the top section is shaped to be flat. However, today men are getting more creative with their high top. One option is to add twists to the top section. The style works best if you have very thick hair and a lot of it.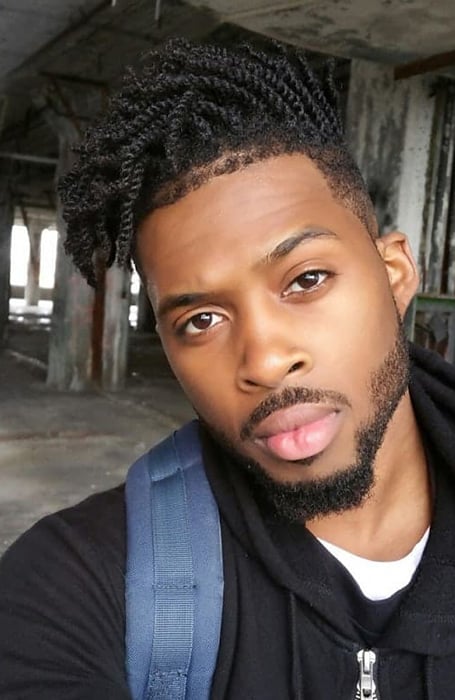 8. Faux Hawk Twists
Like all mohawk styles, faux hawk twists involve keeping the sides of your hair cropped very short, taper faded, or even shaved off entirely. The long central section is then styled up in a spiky shape, extending from the front of your head to the back. For black men, adding twists to that section gives the faux hawk a cool and unique look.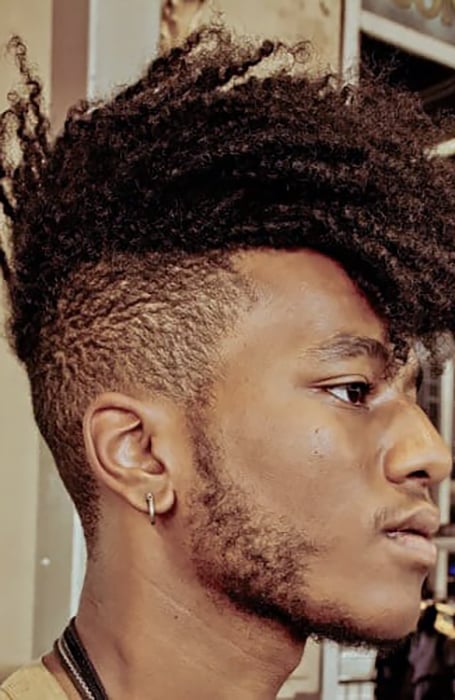 9. Flat Twists
Flat twists look similar to cornrows, and the technique is alike. Your stylist will section your hair the same way – in straight lines that extend from the front of your head to the back. However, instead of using the underhand technique to create raised braids, your hair will be twisted using the two-strand twist.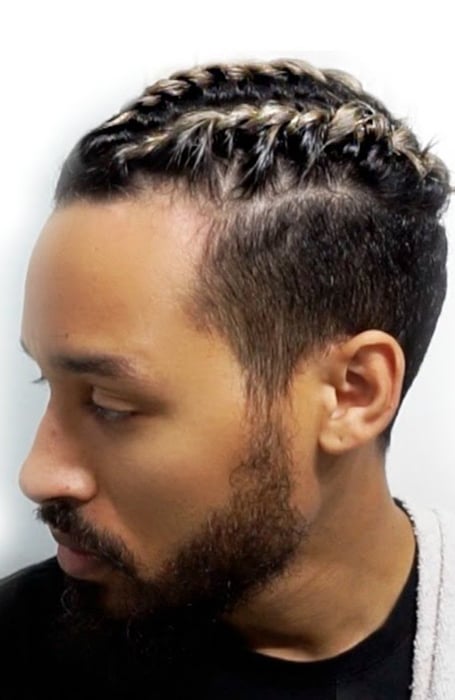 8. Triangle Twists
One way to give two-strand twists a unique look is to section the hair differently. Instead of using a traditional box pattern – the pattern that's used to create the iconic look of box braids – your stylist can instead divide your hair into triangle-shaped sections. From there, they will twist your hair using the same two-strand technique.&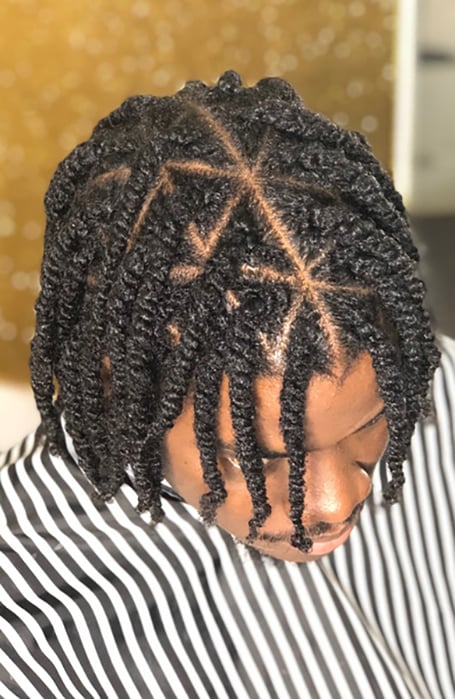 9. Taper Fade + Sponge Twists
Men with very dense 4C curls can struggle to get defined twists using the two-strand method. That's where sponge twists come in. These twists are created using a unique styling tool called a twist sponge or loc sponge, which is filled with holes. Your hair is 'sucked' into the holes, then your stylist rotates the sponge to form the twists. Sponge twists look great paired with a taper fade for a sophisticated and masculine result.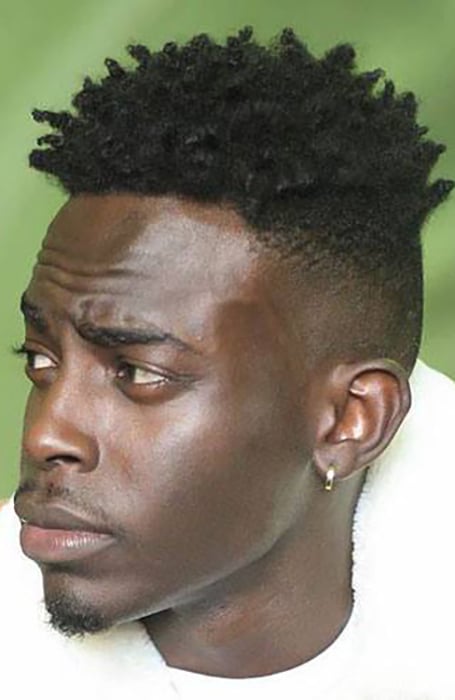 10. Thick Twists
Also known as chunky twists, thick twists are for men who want to stand out from the crowd. While you will need to have thick hair to create the style, it doesn't have to be very long – thick twists also look good on short and medium length hair. Guys who want a more traditional African look can try adding gold-toned rings or other decorative elements to the twists.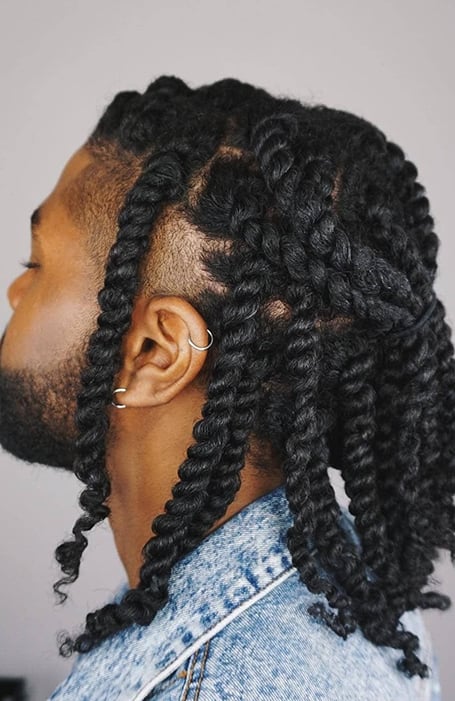 11. Bleached Twists
Bleached and partially bleached hair has been making a comeback for black men, inspired by stars like footballer Odell Beckham Jr. Adding bleach to the tips of your twists is one way to shake up your usual style and to ensure all eyes will be on you. It also makes it easier to try other colors, like red, in the future as your hair won't have its natural dark pigment.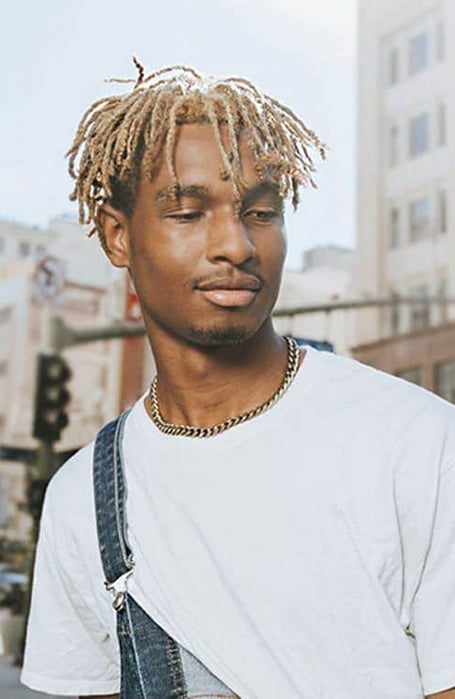 12. Twist Out + Undercut
The undercut has been popular with men for a while now and shows no sign of losing its appeal. Ultra short on the sides and long on top, an undercut has a distinctive look that requires a bold attitude to pull off. The twist out variant of the undercut has the '90s vibe that's on-trend right now and will suit guys who are also into fashion from that decade.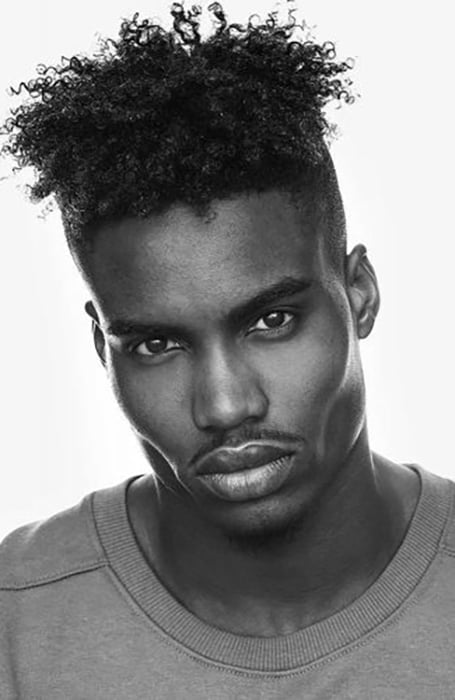 FAQs
How do men twist their hair?
The process for twisting hair starts with washing and conditioning your hair, then letting it air dry. Next, you'll want to section it into quarters to make tackling it a bit easier. Pick a quarter to start, and apply a curl stretch butter, raking it through with your fingers. After that, you'll section each quarter into smaller areas for the twists. Apply a small amount of castor oil butter or twisting gel, and split the first section into half. Twist each of the two sections together, stretching as you pull downwards, so it lengthens and sits where you want. Twist all the way to the very ends, so they hold. Once you've completed all four quarters, you can finish off with high-shine finish spray.
How long do hair twists last?
Twists can last anywhere from two to eight weeks. This will vary based on how well you look after them and the thickness of each twist. The thinner the twists, the longer they'll last.
Is it good to twist your hair?
Twists are considered a protective hairstyle that helps to prevent knots and tangles in naturally curly hair. It also helps to hold in moisture and is low maintenance, with little interference that can cause breakages. Just keep in mind, similar to other protective hairstyles like cornrows, it's essential to give your hair a break every so often and let your scalp and hair relax.
How do guys maintain twists?
To maintain your twists, you need to keep them hydrated and clean. Ideally, you want to wash them at least once a week. Use a mixture of clarifying shampoo diluted with water and massaged into your scalp. Then rinse it out in the shower, letting the shampoo flow through to the ends. Use the same method with your conditioner. Additionally, before bed each night, apply some hair oil or butter to the scalp to help keep the nutrients in and keep everything hydrated. Lastly, switch out your regular pillowcase for a silk one, which will help prevent moisture stripping and catch your hair less.
Is it better to twist hair wet or dry?
Twisting your hair wet or dry really comes down to personal preference. Some people find one way easier than the other, and it will also depend on the products you use. The most significant difference you'll see in the twists is that dry hair lets you stretch it out more. If you choose to do a twist-out, you'll also notice a difference then as well. Wet twisted hair will give you a more defined shape, will last longer, and have more volume, whereas dry will produce a softer curl, but won't be as enduring.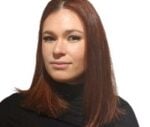 Arabella Roden is a skilled writer and sub-editor with over ten years of experience across print, digital, and B2B. She holds a Bachelor's Degree in Journalism and specializes in beauty, hairstyles, fashion, tattoos, and lifestyle topics. Arabella is currently the Chief Sub Editor at Mecca Brands and has been writing for The Trend Spotter since 2019.
SUBSCRIBE TO OUR NEWSLETTER
Subscribe to our mailing list and get interesting stuff and updates to your email inbox.