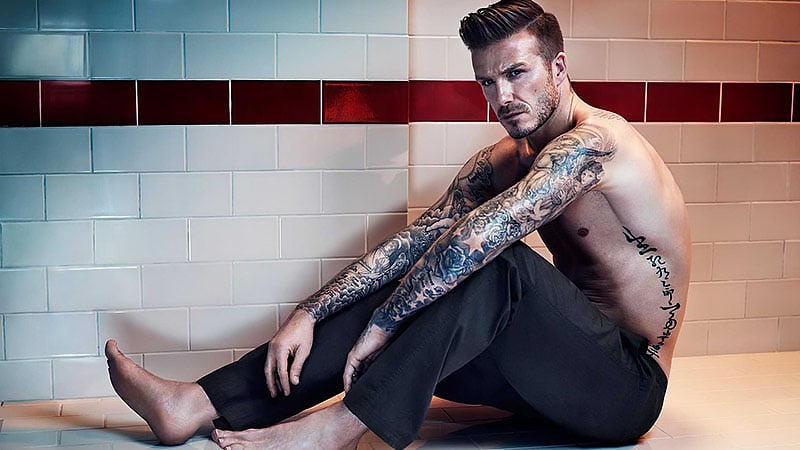 Today, getting a tattoo is a no-brainer for many men. After all, some ink can be a seriously cool way to showcase your personality. But, while the choice to go under the needle may be easy, the decision of what exactly to get tattooed on your body and where can be challenging. To ensure you don't end up regretting your tat in ten years' time, it's important to approach the process thoughtfully. To help you do so, we've created this ultimate guide filled with advice on how to choose the best tattoos for men.
Tattoo Ideas for Men
Small Tattoo
When it comes to tattoos, bigger doesn't always mean better. After all, small tattoo designs can be hidden when needed and won't overshadow your personality or style.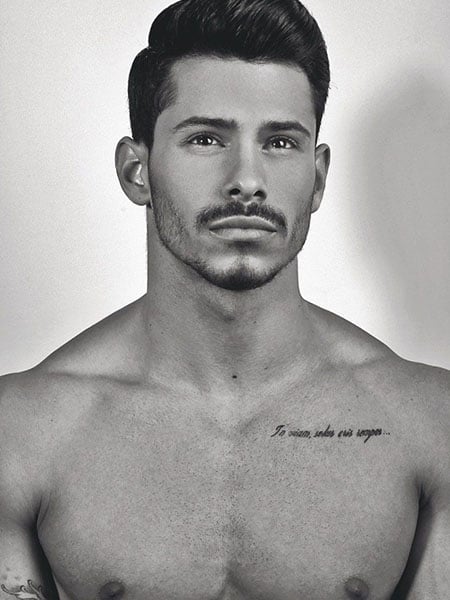 Tribal Tattoo
Thanks to their ancient roots, tribal tattoos have long been a symbol of strength and power. Featuring bold, interlocking patterns, they are also awesomely eye-catching and timelessly cool.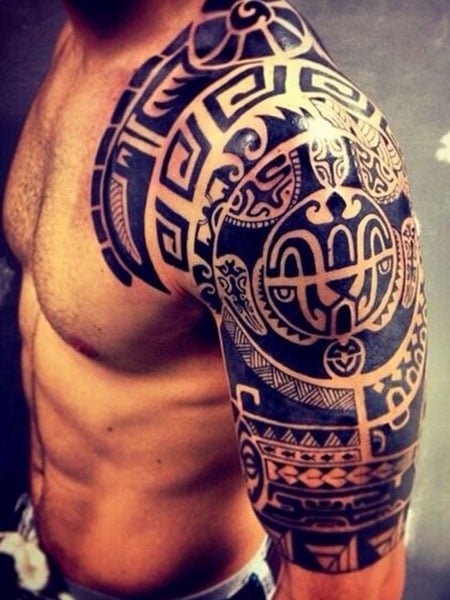 Simple Tattoo
Tattoos don't have to be overly elaborate to be cool. Today, simple, minimal designs are amongst the most stylish and fashionable ink options for gents.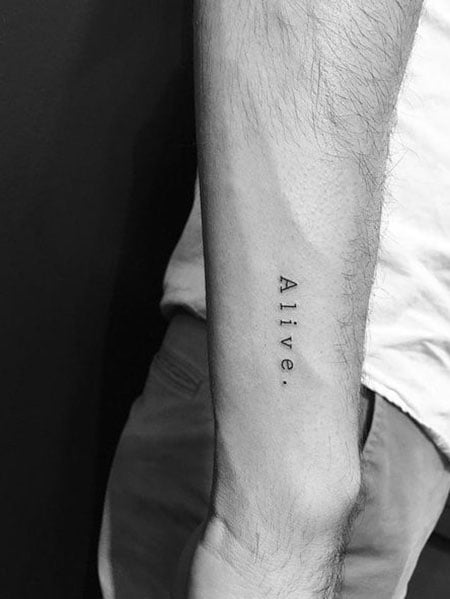 Animal Tattoo
Animal tattoos are ideal for conveying a range of meanings, such as power, freedom, strength, loyalty and more. All you need to do is choose the species that best suits you. Some popular options are birds, tigers, wolves, elephants, lions and mythical creatures like dragons and phoenixes.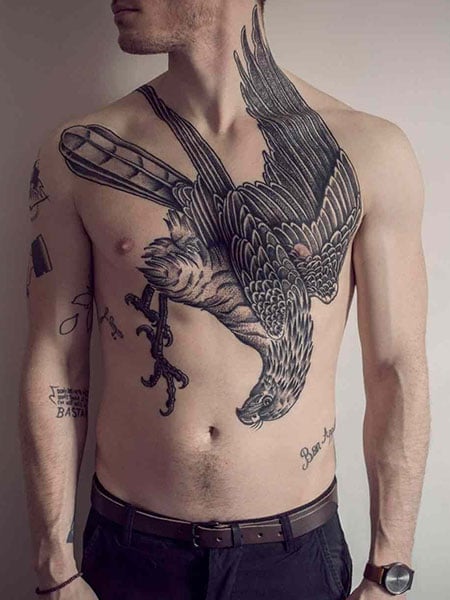 Portrait Tattoo
A portrait tattoo is perfect for celebrating or memorialising a significant figure in your life. Of course, as this genre of tattooing is extremely difficult to master, it's essential that you visit an experienced artist if you want a realistic result.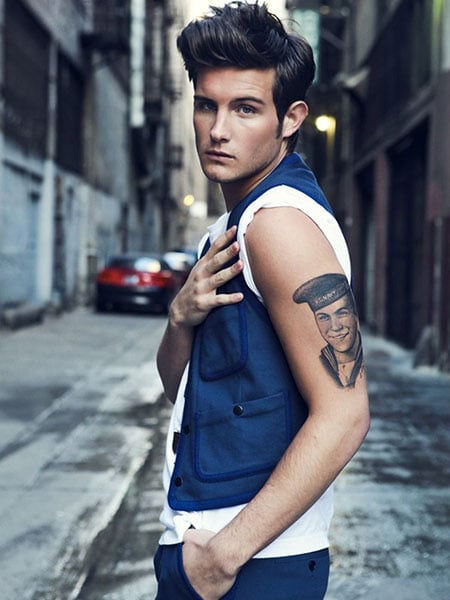 Lettering Tattoo
For lettering tattoos, the meaning comes not only from the words but also from the style of script. As such, deciding on a design that emphasises what your tattoo says is essential.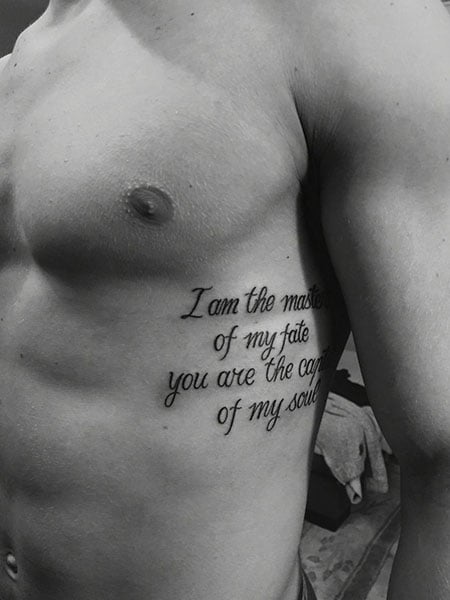 Skull Tattoo
Skulls are one of the most popular tattoo designs for men around today. They can also be incredibly versatile, meaning yours can be as simple or complex as you like.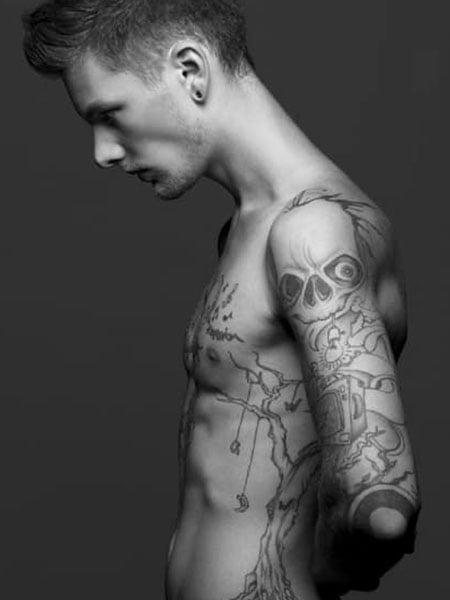 Cross Tattoo
Thanks to their striking and symbolic design, cross tattoos are one of the top styles for gents. There are also endless ways to interpret the cross, making it a versatile choice.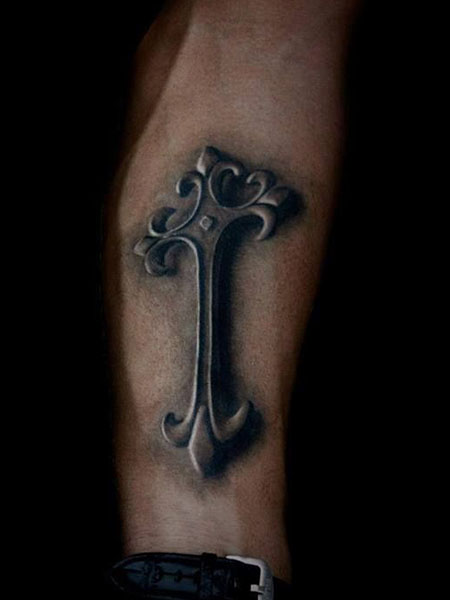 Star Tattoo
In recent years, star tattoos have become significantly more popular for men. As such, there's now plenty of fantastic inspiration around for stylish, masculine and timeless star tats.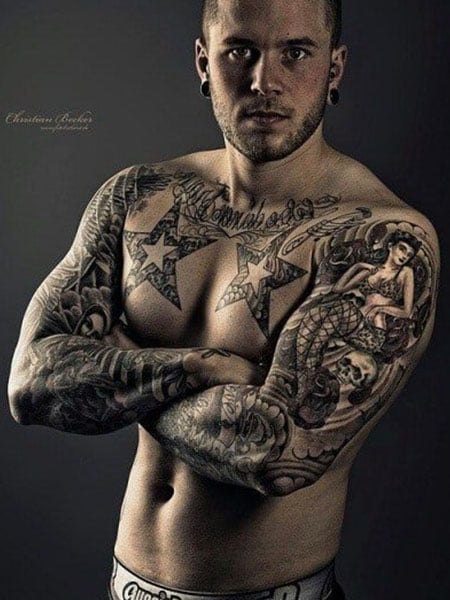 Money Tattoo
Whether you want a daily reminder to keep striving for success and wealth or you want to look like a baller, a money tattoo can make a stylish and creative option.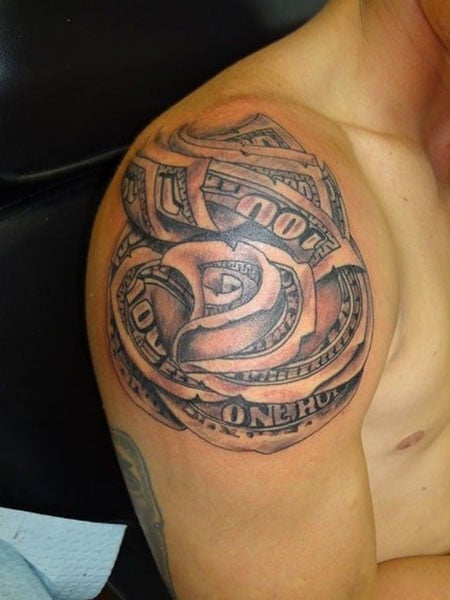 Angel Tattoo
You may believe angels are real or you may just appreciate their symbolism. Either way, inking one of these religious figures on your body can be an excellent idea.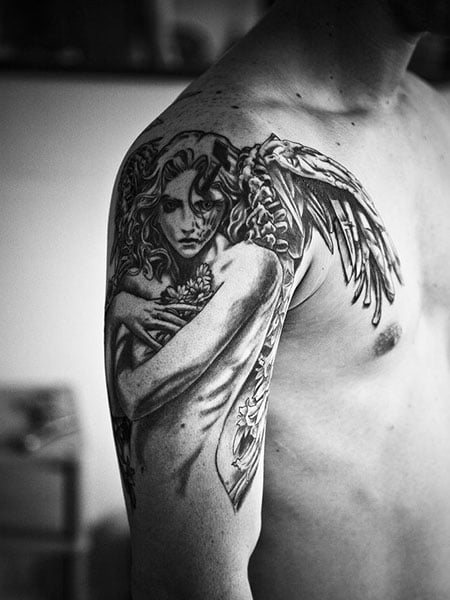 Music Tattoo
For gents with a real passion for music, expressing their love of the art with a tattoo makes perfect sense. Music notes, lyrics, and instruments are just a few design ideas for doing so.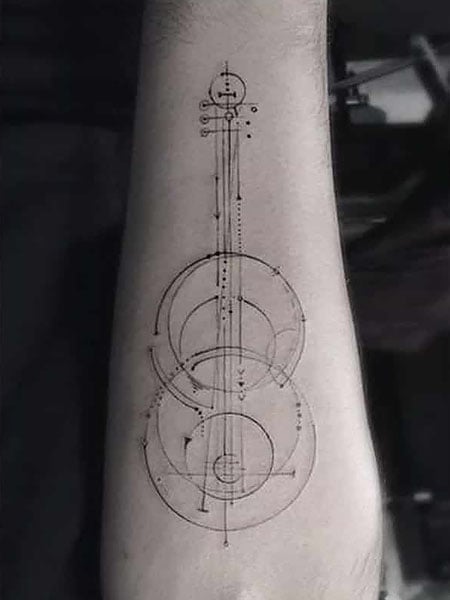 Arrow Tattoo
Arrow tattoos are simplistic, stylish and look great anywhere on the body. As such, they make a fantastic option for first-timers and those already inked.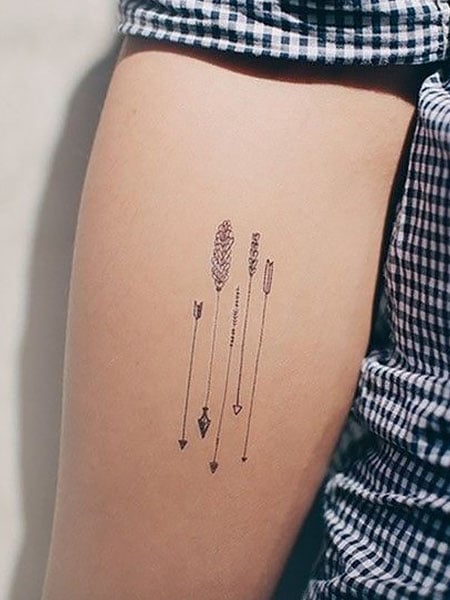 Feather Tattoo
Feather tattoos are amongst the most sought after for men, and it's easy to see why. As well as looking fantastic, feather tats are also versatile and rich with cultural symbolism.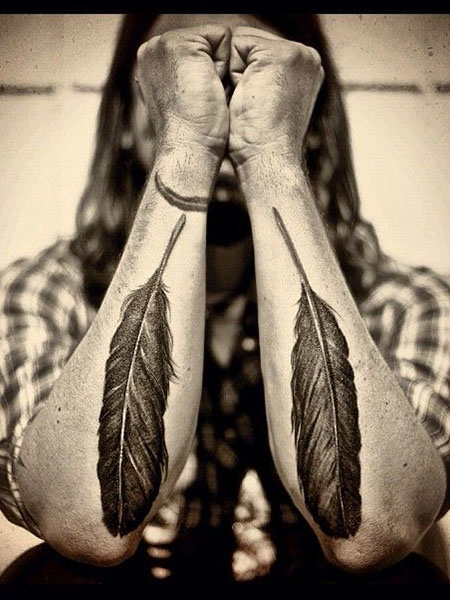 Crown Tattoo
A crown tattoo can make a man feel like a king. So, it comes as no surprise that they've long been an incredibly popular ink option for both famous and everyday gents alike.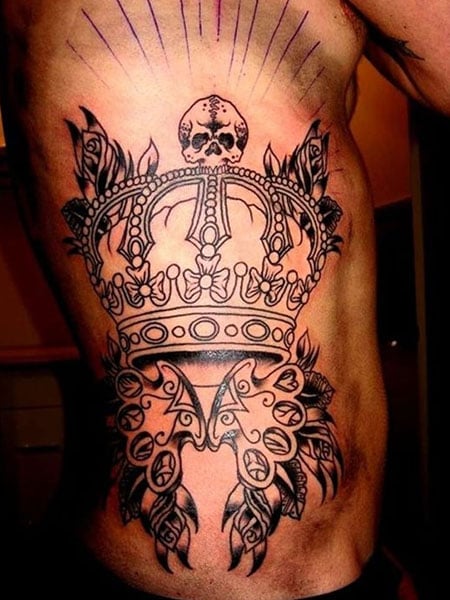 Car Tattoo
Men have been obsessed with motor vehicles since their invention and, coincidentally, many car lovers also appreciate great ink. As such, there are plenty of excellent and timeless car tattoos around to inspire your own.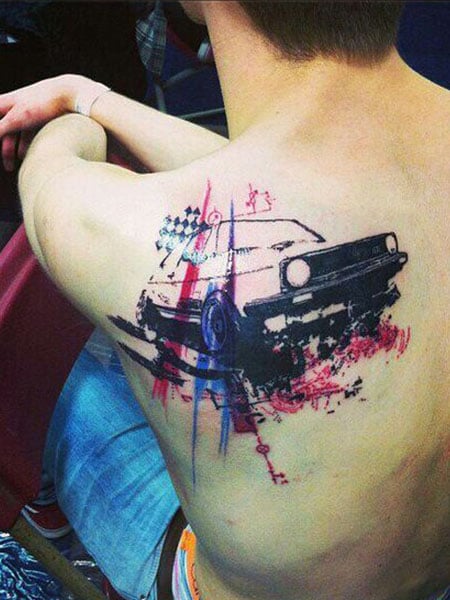 Family Tattoo
Due to their special significance, family tattoos are always going to be a favourite choice. An expression of love and belonging, these tattoos come in many forms, including names, family-centric quotes, portraits, family trees, and more.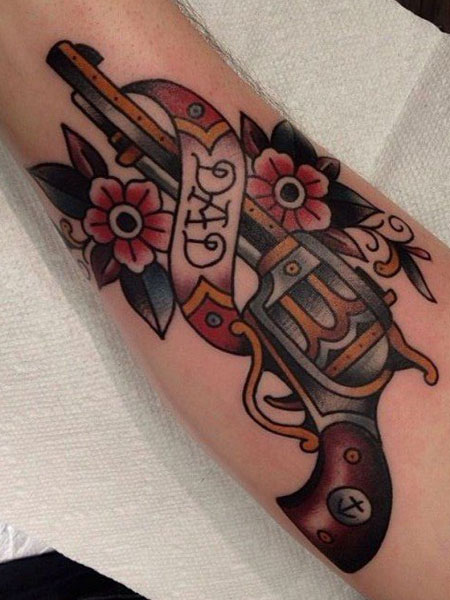 Scorpion Tattoo
The scorpion is an animal beloved by many tattoo enthusiasts. While each wearer has their own reason for choosing it, its foreboding nature, fighting spirit and link to the Scorpio zodiac sign are a few of its appeals.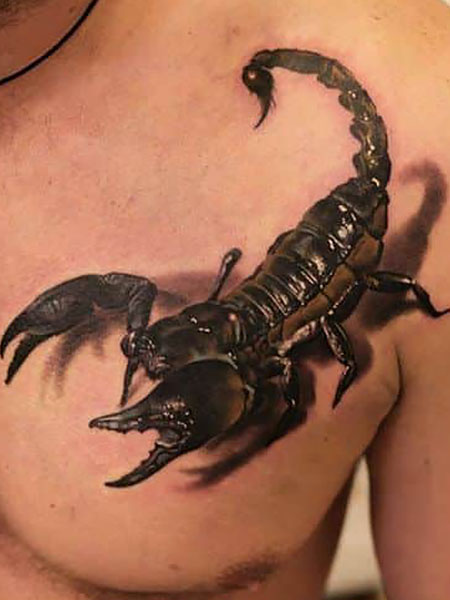 Meaningful Tattoo
Whether a quote, name, portrait, symbol or something else, a tattoo with meaning is one you'll love and cherish for years to come.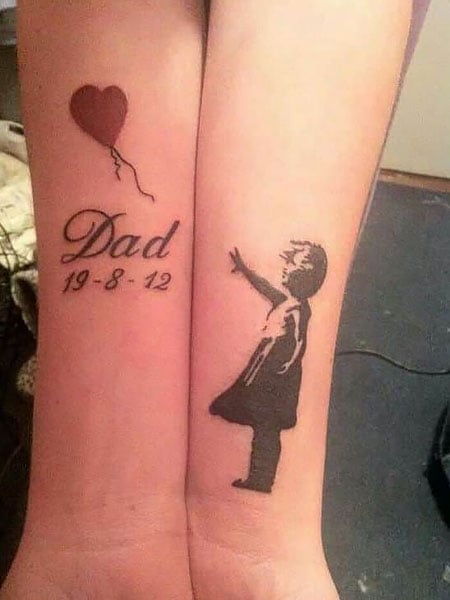 Name Tattoo
Name tattoos can be an excellent option for those wanting to showcase their love for a spouse, sibling, child, friend, etc. They needn't be simple either. Many name tattoos feature exquisite cursive font and decorations.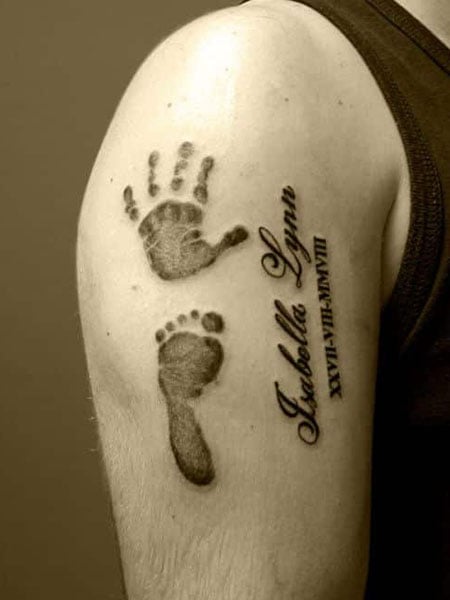 Where to Get a Tattoo
Choosing where on your body to get a tattoo can be just as difficult as selecting what design to get. A few factors to consider are the size and type of tattoo you want as well as how visible you want it to be.
Sleeve Tattoo
Covering the arm, sleeve tattoos for men can be seriously expressive. So, whether you like coloured tats, tribal designs, Japanese styles or something else, be sure to select an option that represents you.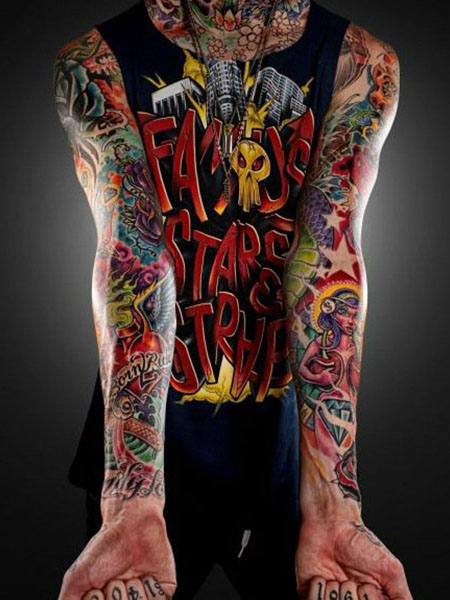 Knuckles Tattoo
Although difficult to hide, knuckle tattoos can make a fantastic choice for bold gents. In particular, they are ideal for showcasing ink that features two four-letter words, one eight-letter word or eight symbols.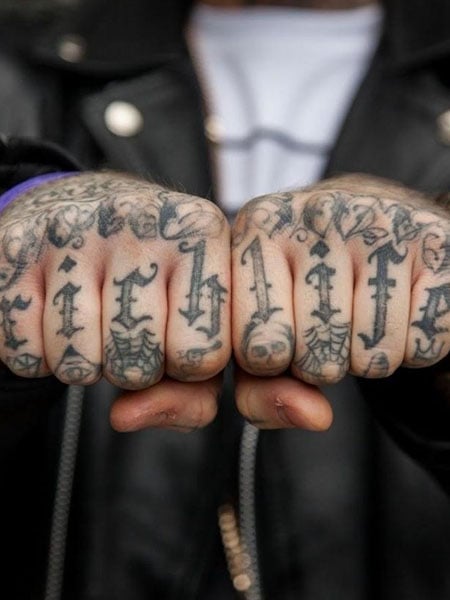 Shoulder Tattoo
Shoulder tattoos can be highly attractive and cool. Also, the unique rounded shape of the shoulder allows for some seriously artistic and unique designs.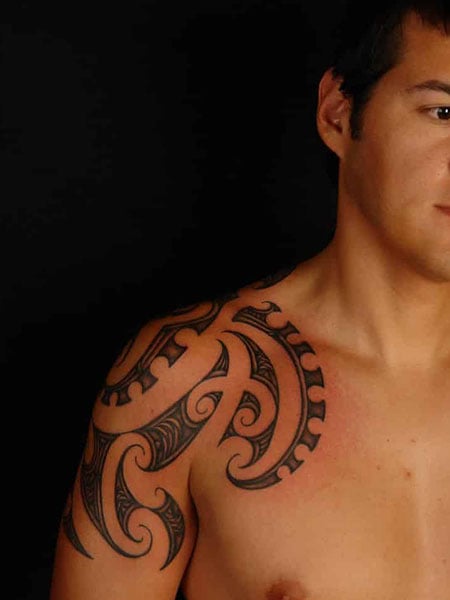 Chest Tattoo
Men's chest tattoos can look fantastic, which is undoubtedly why the area is one of the most popular to get inked. Of course, they can also appear really bad if you don't choose your artist wisely. So, be careful.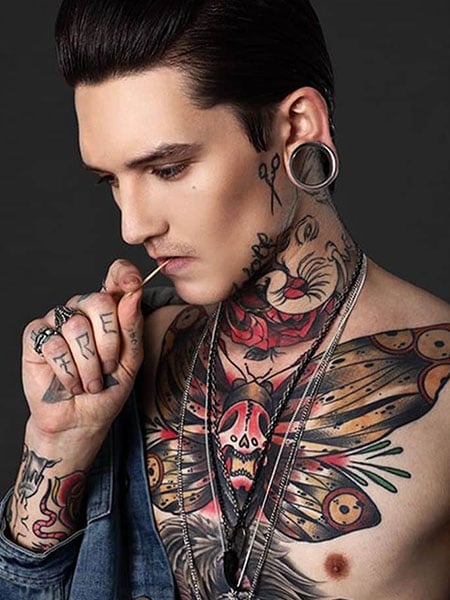 Forearm Tattoo
When it comes to forearm tattoos, your options are vast. But, remember that whatever you get will be on display whenever you want to wear a T-shirt or short-sleeved shirt.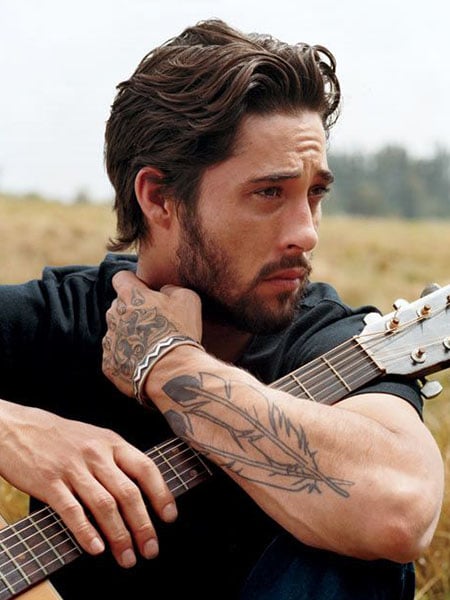 Back Tattoo
Your back is like a blank canvas just waiting for some ink. So, it's the perfect spot for a fresh tattoo. All you need to do is decide on a great back tattoo design you'll be proud to display come summertime.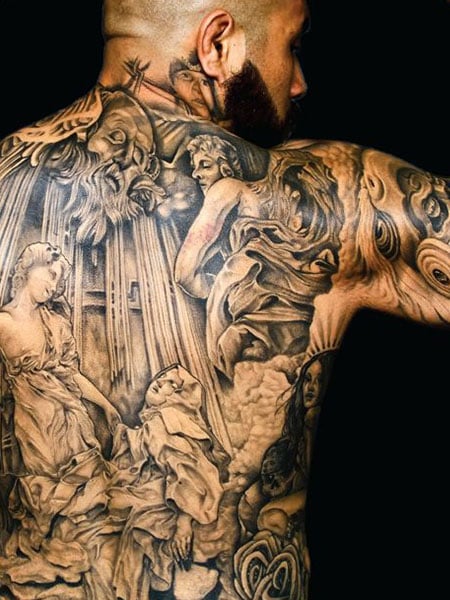 Leg Tattoo
If you want a tattoo you can show off whenever you want, a leg tattoo design makes an excellent option. All you need to do is wear shorts, and your awesome artwork will be on display.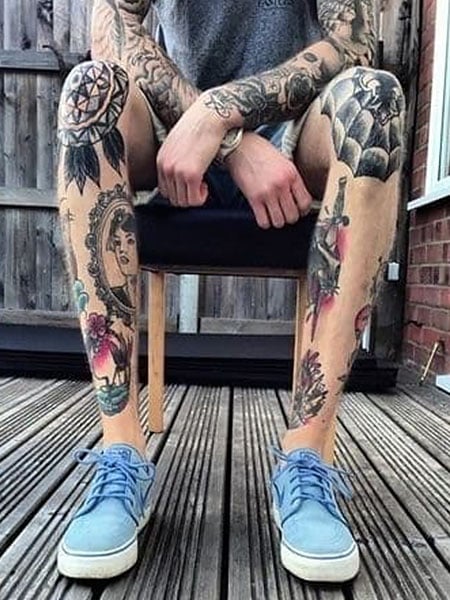 Inner Wrist Tattoo
Inner wrist tattoos can be stylishly subtle. Additionally, the small space lends itself perfectly to a variety of cool designs, such as eyes, initials, symbols and more.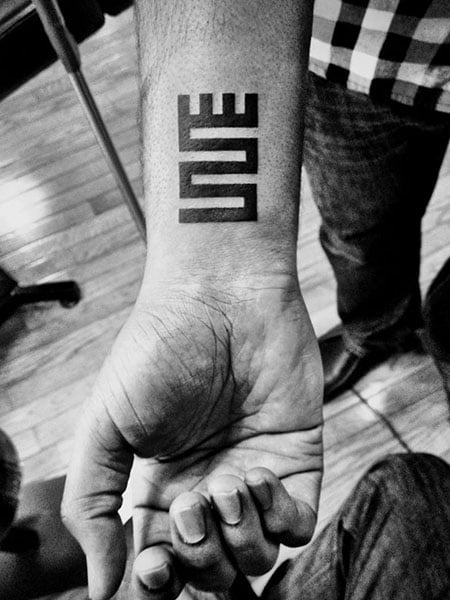 Stomach Tattoo
For a sexy look that's easy to hide, you may want to consider a stomach tattoo. But, be mindful that they tend to look best on toned bodies and can stretch out if you put on weight.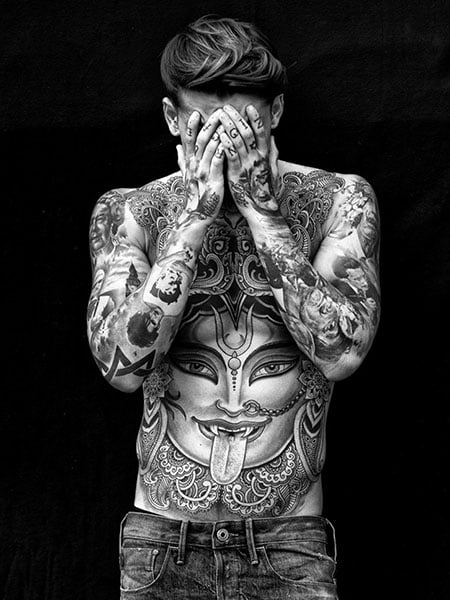 Ankle Tattoo
The rise of cropped pants and wearing shoes without socks makes the ankle one of the best places to get inked right now.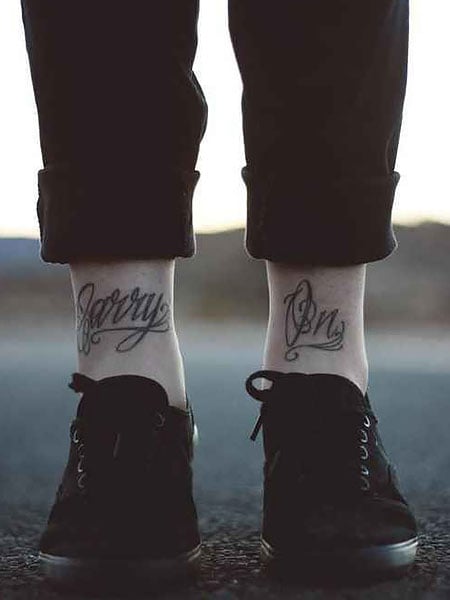 Rib Tattoo
Although it may be one of the most painful areas to receive a tattoo, the rib cage makes an excellent canvas for large, complex, colourful and intricately detailed designs.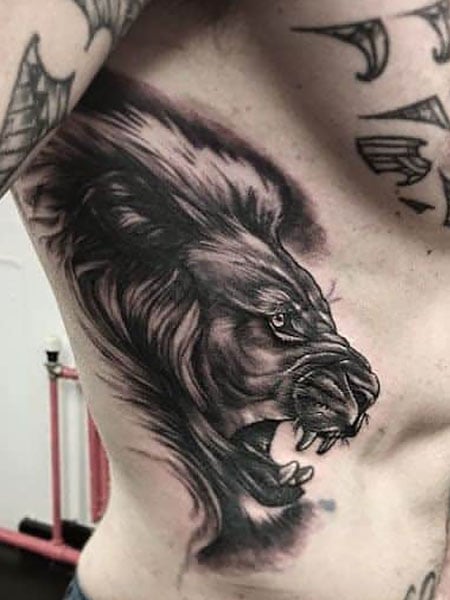 Neck Tattoo
As neck tattoos are visible even with clothes on, they can be a risky choice. But, if you're lucky enough to work in an industry where they're accepted, you can get some remarkable designs.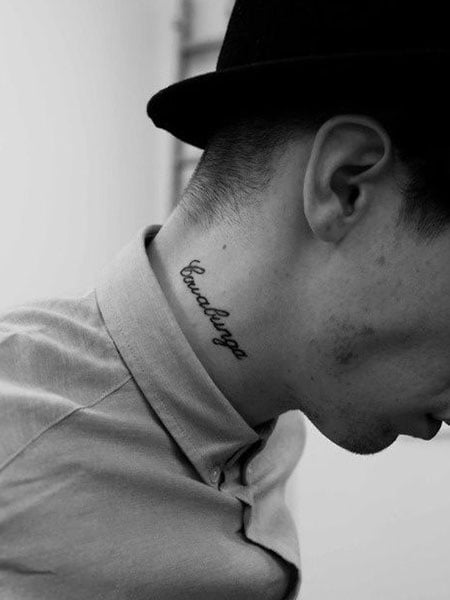 Face Tattoo
While face tattoos may be gaining more acceptance, they are still a somewhat extreme style. As such, it's critical to consider the pros and cons before deciding to get one.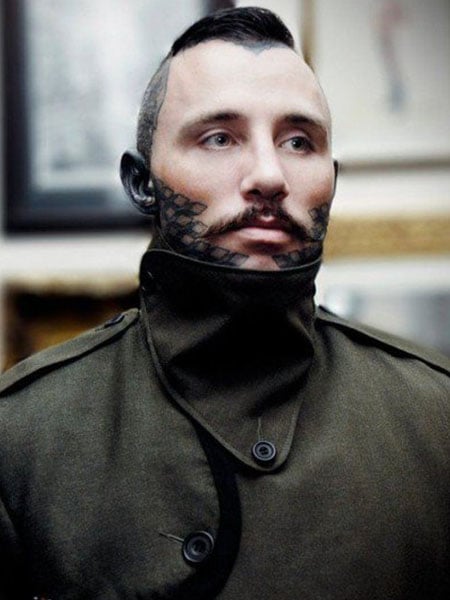 How to Get a Tattoo
No matter what kind of tattoo you want to get, it's essential to follow these steps to ensure you don't end up regretting your ink.
Choose the Right Tattoo Artist
Inking your skin with awesome artwork requires the help of a professional. For the best results, be sure to choose a competent tattooist that specialises in the style of tattoo you want to get.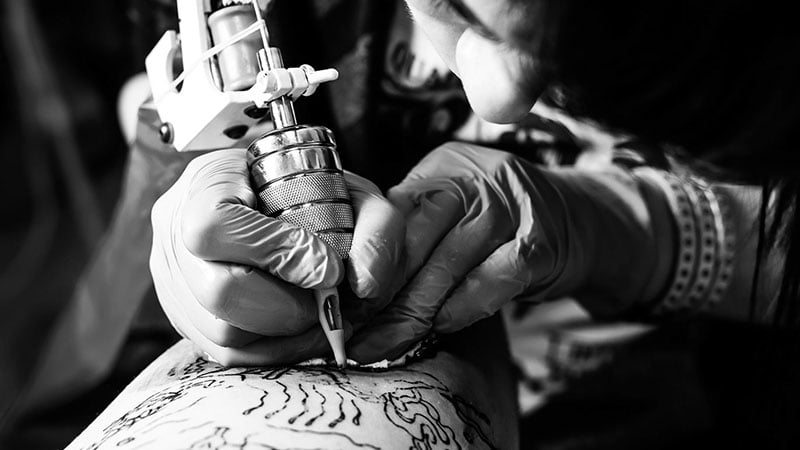 Listen to the Professionals
Be sure to listen to the advice of your tattoo artist. As a professional, they'll be able to provide expert insights into what'll work and look best both now and as your skin ages.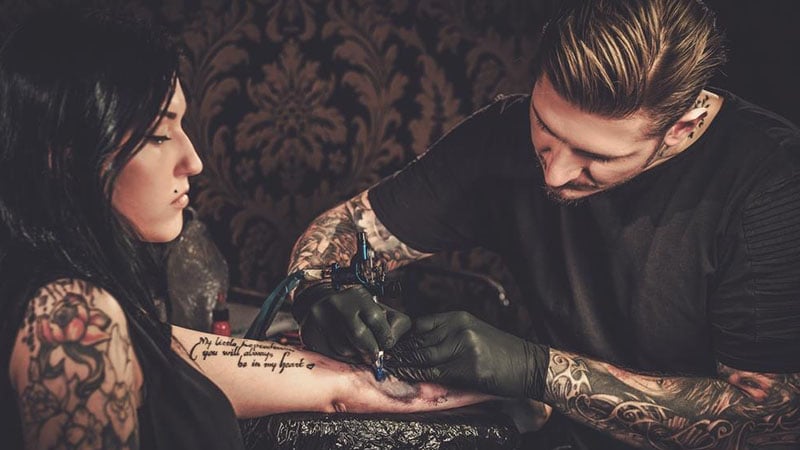 Select Something with Meaning
For a tattoo you'll love for years to come, it's best to select a design that's meaningful. But, be sure to balance meaning with aesthetic to ensure your ink is as stylish as it is sentimental. Oh, and if you're thinking about getting your girlfriend's name, keep in mind that relationships can end.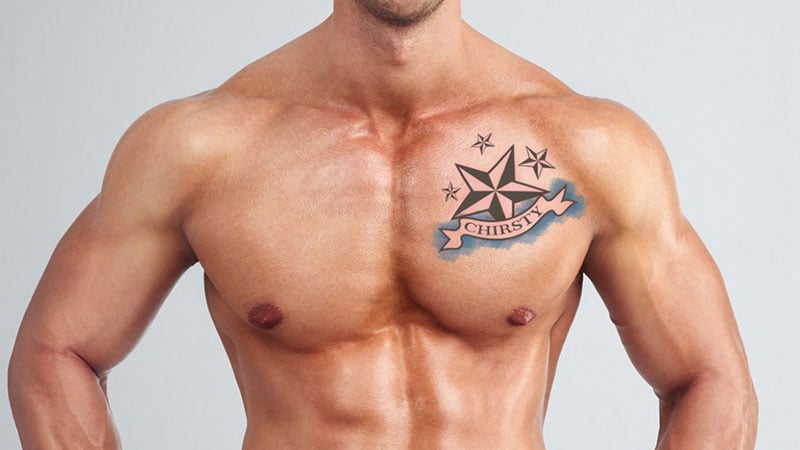 Play it Safe
While many workplaces have come around on tattoos, some, such as corporate offices and the army still frown upon ink that can't be covered up. So, before you get that killer neck tat, be sure to consider how it'll affect your current employment and future job prospects.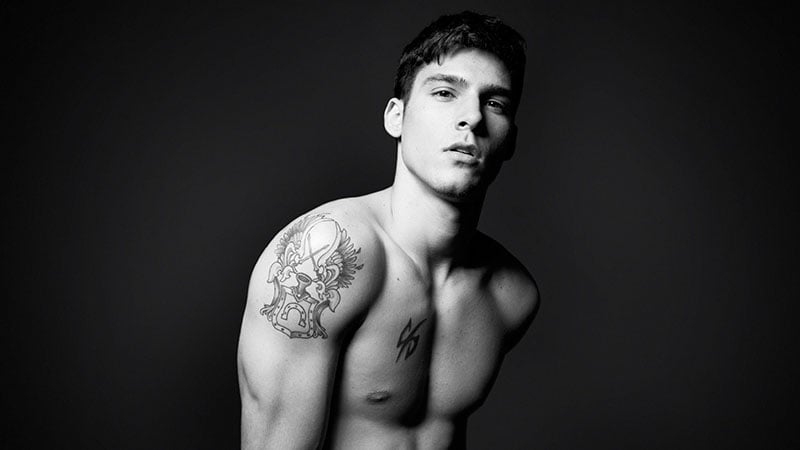 Don't Worry About the Pain
While getting a tattoo can hurt, it's probably not as bad as you imagine it to be. In general, most people find the experience highly uncomfortable rather than painful. Of course, some areas of the body, such as those on the torso, are more sensitive than others.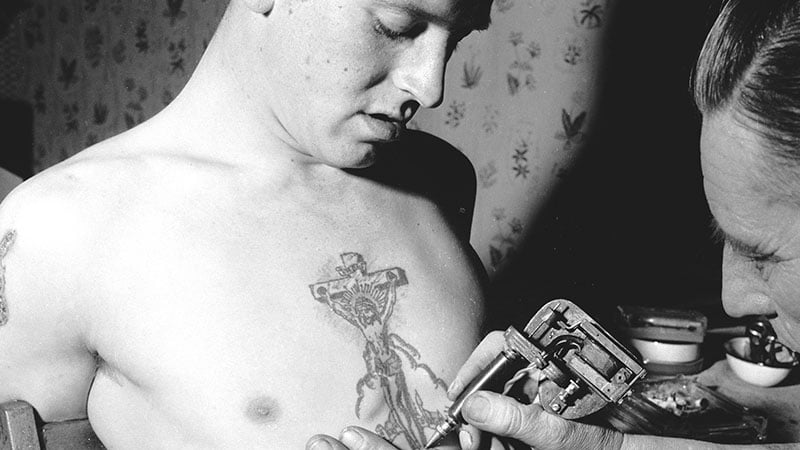 Take Care of Your Tattoo
Taking care of your tattoo is an essential part of ensuring it looks its best. As improper aftercare can lead to fading and even infection, it's vital that you follow your tattoo artist's instructions after receiving your ink.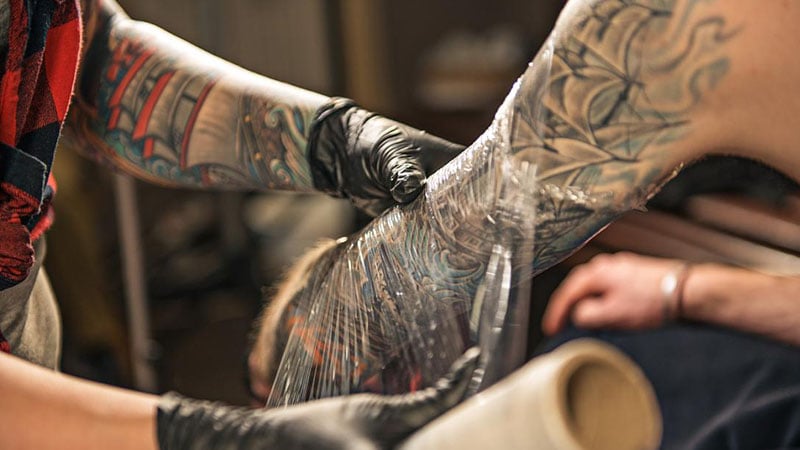 Does a Tattoo Make You More Attractive?
If you're wondering whether a tattoo will make you more attractive or not, you should know that you're not alone. The question is one that has been asked and debated for years. It's even been the subject of studies, such as the one discussed in this video on the topic.
SUBSCRIBE TO OUR NEWSLETTER
Subscribe to our mailing list and get interesting stuff and updates to your email inbox.