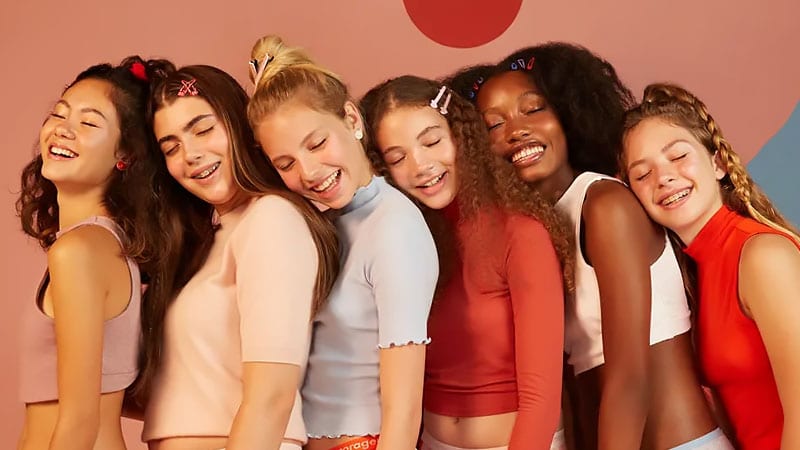 For those edgy teenage girls who want to make a rebellious statement, brightly colored hair or looks with interesting angles and shaved sides are just what you need. Girls who love natural-looking hair that can be worn to various occasions, including school and formal events, will be drawn to dreamy waves and braids. When it comes to color, you can either go bold with statement highlights or colorful shades; or try out balayage techniques to lighten your hair in a subtle but oh-so-pretty way. These are the best haircuts for teenage girls, and you may want to book a salon appointment as soon as possible.
1. Asymmetrical Hairstyle
The asymmetrical hairstyle is defined by its unusual angles and is shorter on one side than the other. It has a very edgy and even rebellious appearance and lends itself well to various hair lengths but arguably works best with shorter and thicker hair. The layers draw attention to the jawline and eyes and can be incredibly flattering and even youthful. While this is not a look that just anyone can pull off, those daring enough can have fun with the hairstyle. It can be adapted to suit your preference, whether with a few bright streaks or subtle highlights.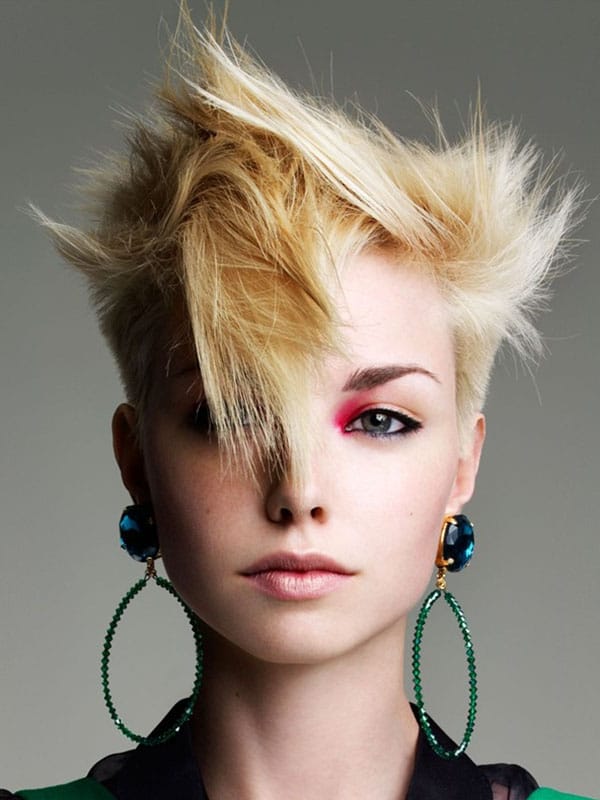 2. 3A Curls
If you are blessed with luscious curls and wondering how to style them, the good news is that curly hair is incredibly versatile. 3A curls refer to springy curls with an S-shape pattern and a lot of volume and movement. They make for a gorgeous look when left loose but can also be styled in a half up half down hairstyle if you want a more polished finish. The only drawback of this hair type is that it is prone to frizz, and you must ensure it is moisturized to avoid this. You can do this with regular protein treatments.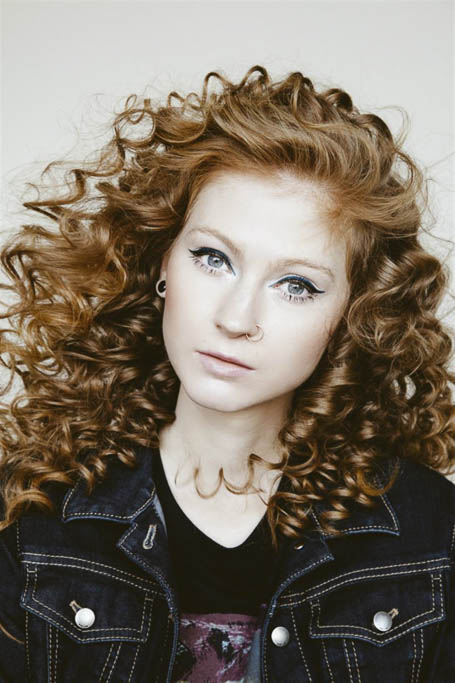 3. Blonde Beach Waves
Beach waves look gorgeous tousled and look like you've spent the day at the seaside. There is something very appealing about blonde beach waves, and they create a carefree and relaxed aesthetic while still being pretty and feminine. The softness of the waves can frame your face and highlight your features. To complement your hair, it is best to keep your makeup natural. Blonde hair can enhance the texture as it is brighter and more visible, and to add volume, you can use a sea salt spray.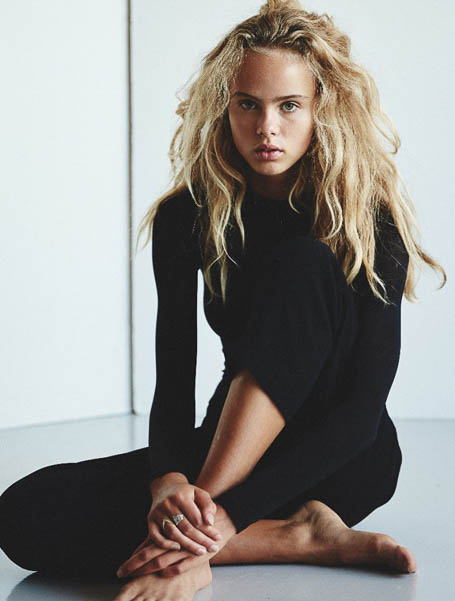 4. Curly Bangs
Curly hair is a fantastic texture that makes even the most simple cut interesting. That said, few options are as appealing as curly bangs because they look great and can be adapted to suit various hair lengths and face shapes. Bangs can transform your face, flatter your features and draw attention to your eyes. You will need regular trims, but these bangs are generally not hard to style and are pretty low maintenance. Just remember to account for shrinkage.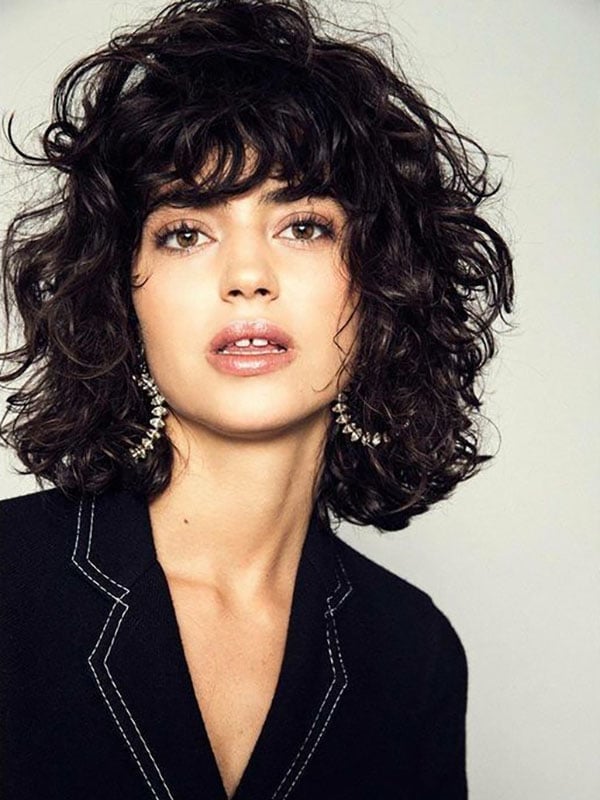 5. Shag Haircut
The shag haircut is a timeless classic that has remained popular since the 70s. It is loved by style icons and musicians and is an incredibly versatile cut that can be adapted to suit various hair textures and lengths; it looks just as stylish when long as it does short and can stand out on straight or curly locks. The shag is defined by its heavily layered, choppy appearance, which can flatter your face and add volume and movement. It can also be altered slightly to suit your face shape. The cut helps achieve an edgy look and should be worn confidently.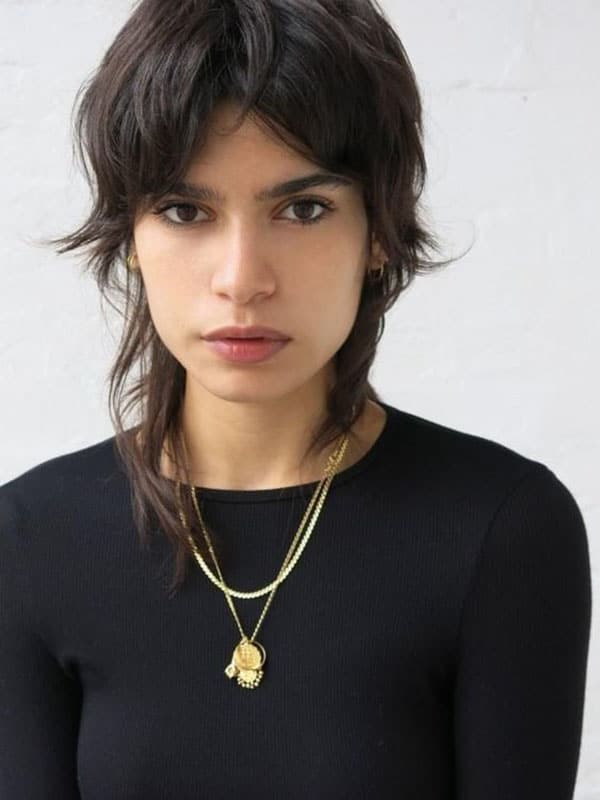 6. Bantu Knots with Short Hair
Bantu knots are attributed to the Zulu people and have cultural and historical importance. Choosing to wear Bantu knots is an excellent choice because it is a protective style and lets you take a break from heat styling. They are created by sectioning off hair, twisting, and wrapping it to make little knots. It can be done on all hair lengths, but for a more subtle and traditional approach, you can keep them short and small. These smaller knots can be done on natural hair and must be twisted tighter, resulting in more curl definition. The result is impressive and can be worn with pride.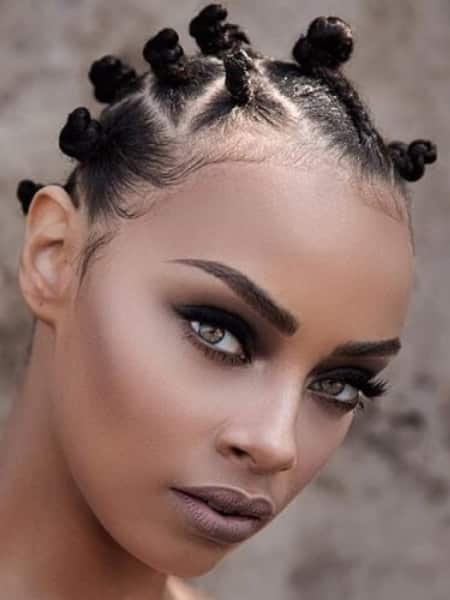 7. Hair Down with Twists
If you are searching for a dreamy style, then the hair down with twists look is the one for you. This simple hairstyle is easy to create and has a feminine, carefree, Boho appearance. Leaving your hair long and loose and gathering it at the sides with twists helps keep the hair out of your face and has a beautiful and artistic feel to it. This look can be achieved on various types of hair and lengths but is best on naturally textured hair, which can help you to achieve a softer look. Keep your makeup natural to complement the simplicity of the style.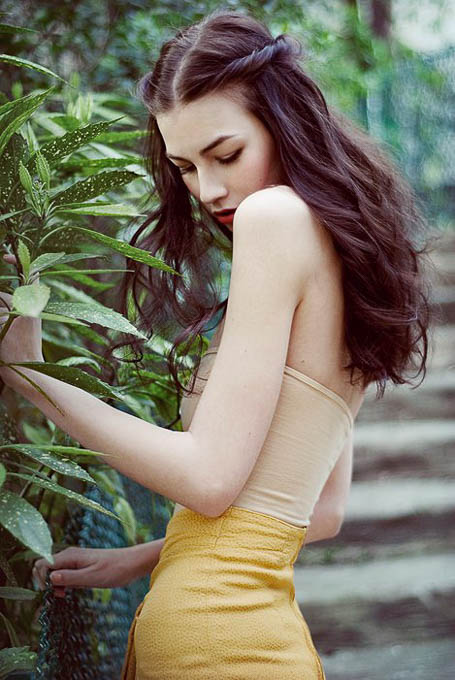 8. Braided Side
Braids are a fantastic addition to any hairstyle because they are so versatile. Some braids can help achieve a dreamy and feminine appearance, while others are edgy and cool. The braided side look falls into the latter category. They start at the hairline and are most commonly created on only one side; this helps achieve an interesting contrast with the rest of your hair. The look can be adapted to your hair texture, face shape, preference, and skill level, and the result is unusual and striking.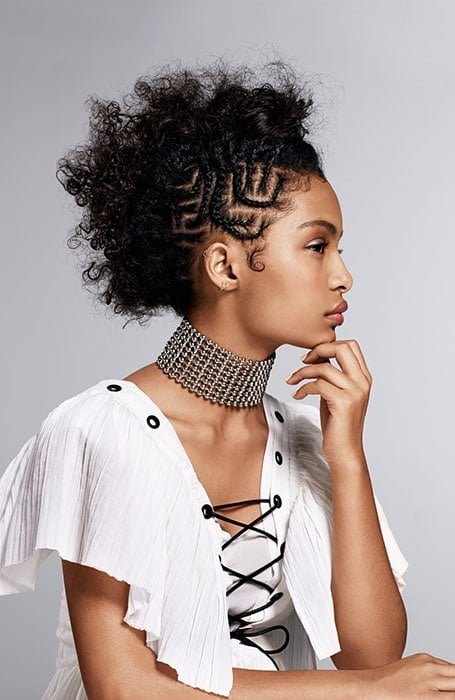 9. Blonde 2C Waves
Blonde hair is gorgeous and can make you appear more youthful. It can also draw attention to your face and highlight your hair texture because it is bright and light. If you have 2C hair, this is considered wavy, thick, coarse, and with an S-bend. It is the perfect hair type to leave long and loose and help you achieve a glamorous appearance. Your hair may frizz easily and be hard to style, but with the right products, you can keep it looking great; curl-defining creams and styling gel will be among your must-haves. If you style your hair with an off-center part so that it falls gently around your face, this can help soften your features and can be incredibly flattering.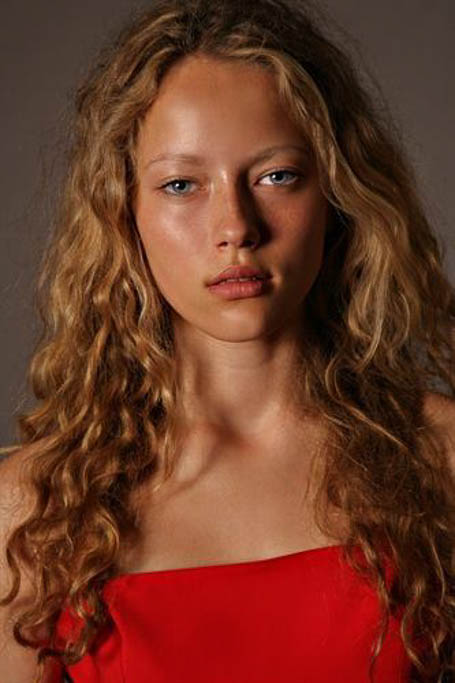 10. Black Hair with Crown Braid
A crown braid is one of the most romantic braided styles to choose from and is perfect for special occasions. Or if you just want to feel good about your hair. The braid can be dressed up or down and suits various hair colors and textures. You may be drawn to this pretty updo if you attend a prom. This can be achieved by plaiting your hair into a French braid, lifting them to the sides, and wrapping them around your head to create a crown appearance. You can use pins to keep it in place. The style is easier to do on hair that has not been freshly washed, and although it may look complicated, you will find it is one of the most effortless braided looks.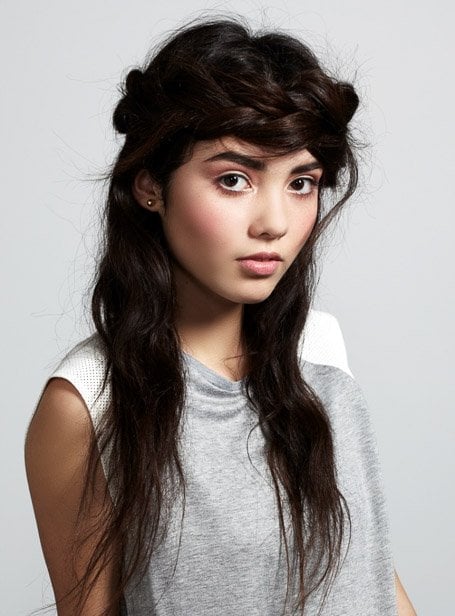 11. Layered Long Afro Cut
If you want a look that makes a statement, can be worn with pride, and enhances the texture of your natural hair, then a long afro cut is a perfect choice. There are various styles, including layered for a modern approach rather than a distinctly 80s vibe. Afro-textured hair works well with layers, and this can help give the hair structure and shape. It can also remove some of the weight from the hair, so it looks full and bouncy. Let your hair do the talking and show that you are a confident and powerful young woman.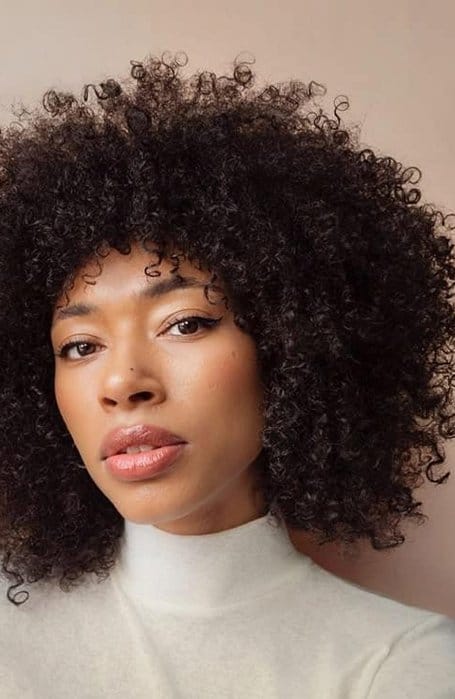 12. Brown Middle Part Waves
Wavy hair is gorgeous and can be styled in various ways, from layering to interesting partings. One of the most flattering ways to wear your hair is with a middle part, which can look especially good on those with oblong and oval faces and complement your facial features. Not everyone can pull off a middle part because it can draw attention to uneven areas on the face, but those that can will not be sorry they tried it out. It looks best on longer hair, can keep the hair out of your eyes, and highlight your face, drawing attention to the eyes and jawline.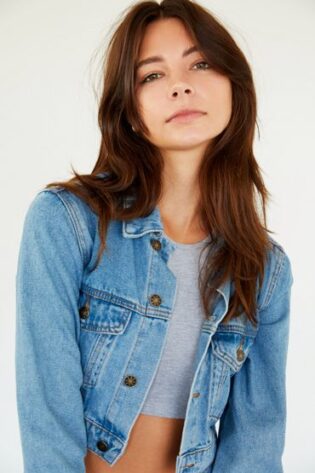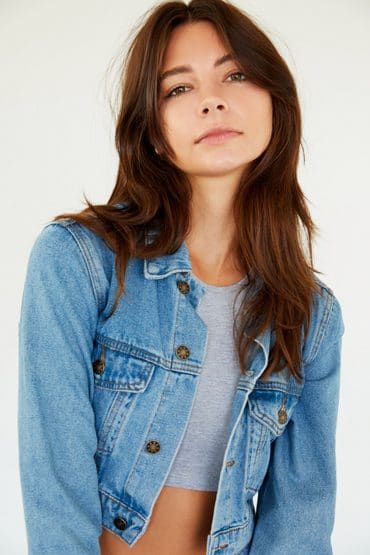 13. Loose Waves
Loose waves are simple to style and incredibly gorgeous. You can create a relaxed and carefree Boho aesthetic or opt for a more sophisticated and glamorous look; regardless of your chosen approach, it will be pretty and feminine. The tousled look focuses on your hair texture and can be adapted to suit various lengths and hairstyles. Wavy hair doesn't have to be washed daily; some grit can enhance the natural wave pattern. Wearing it loose has other benefits, including giving your scalp a break; styles that are tight or pull on your scalp can cause damage and even traction alopecia.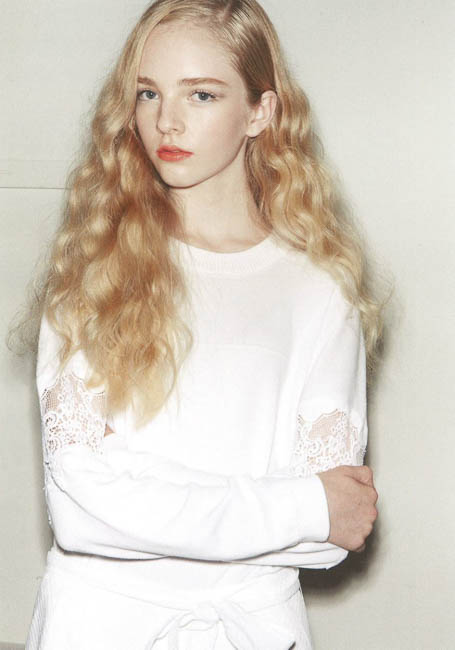 14. Bubble Ponytail
The bubble ponytail is one of the best trends to come out of the 80s. The hairstyle is similar to a standard ponytail but with extra hair elastics tied down the length of it, creating several small 'bubbles.' This look is much more fun than the regular ponytail but just as functional, keeping the hair out of your face and helping create texture. It can enhance your naturally thick hair or make thin and fine hair appear fuller. It is one of the most effortless updos to create and will leave you with a stylish and youthful appearance.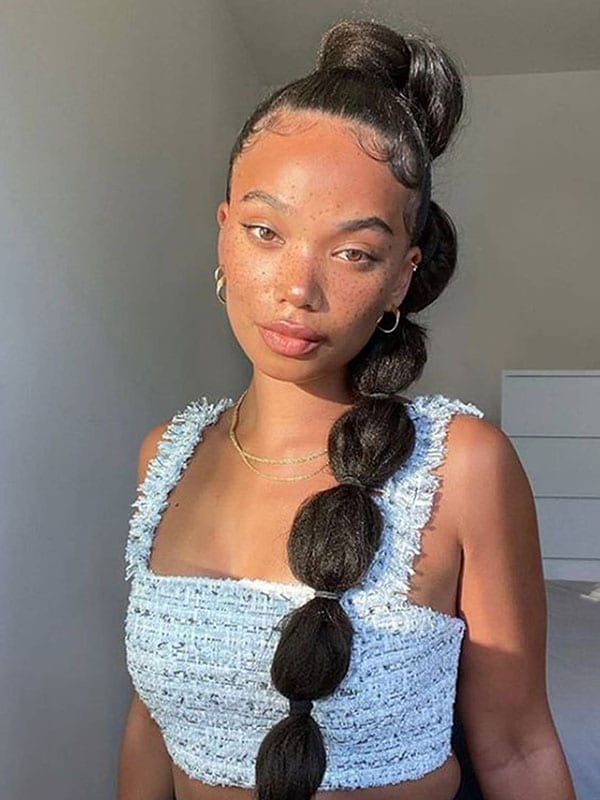 15. Burgundy Color Lob
The lob is one of the most versatile haircuts there is. It is longer than a bob, giving you more freedom with styling and letting you wear it up or down. It can be adapted to suit various hair types and flatter most face shapes. That said, if you want a look that stands out, then try burgundy. This rich red color can make a statement, but it is surprisingly easy to pull off and suit most skin tones. The great thing about burgundy is that it can make your hair look full of life and leave it looking healthy and luscious. There are many ways to incorporate this color, including an ombre or Balayage technique for a more subtle approach.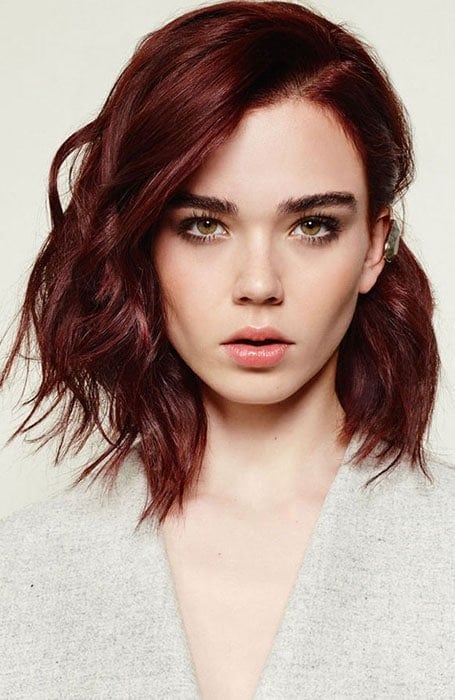 16. Glamorous Curls on Brown Hair
Glamorous curls can make you feel sophisticated and look feminine and polished. The softness of the curls and the way they fall can create a balance and complement your features. This look is best achieved with medium to long hair length but can be worn with various hair colors. Brown hair not only looks good, but it can also make your locks appear healthier and more voluminous as it is excellent at disguising any damage; lighter hair colors will highlight dryness and frizz. Glamorous curls are the perfect hairstyle for more formal occasions, including school dances or attending a wedding.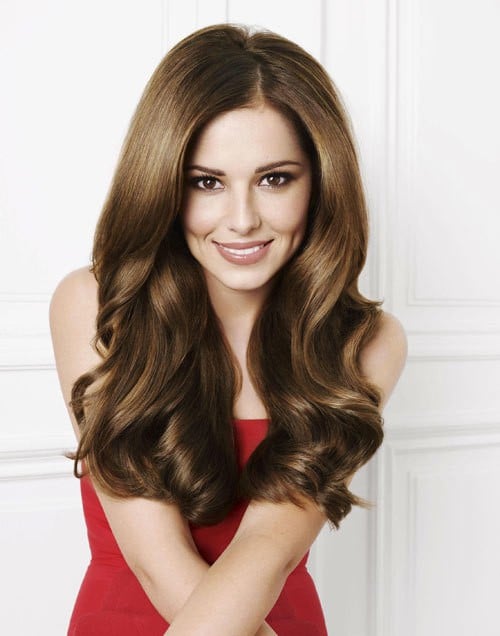 17. Green Blue Bob
A green-blue hair color bob haircut is perfect for the girl who likes to stand out of the crowd. Brightly colored hair allows you to have some fun with your appearance and express yourself. The two hues pair well together and are complementary, so while some contrast is achieved, the colors do not clash. It is a vibrant, fantastic option for someone fun-loving and not afraid to take risks. The bob is an exceptional style because it is simple and versatile, giving your hair a lift and helping to ensure it is kept in its best possible condition. It can also make fine hair appear thicker. That said, this look is not for everyday wear and will often not be considered appropriate for more formal functions or school.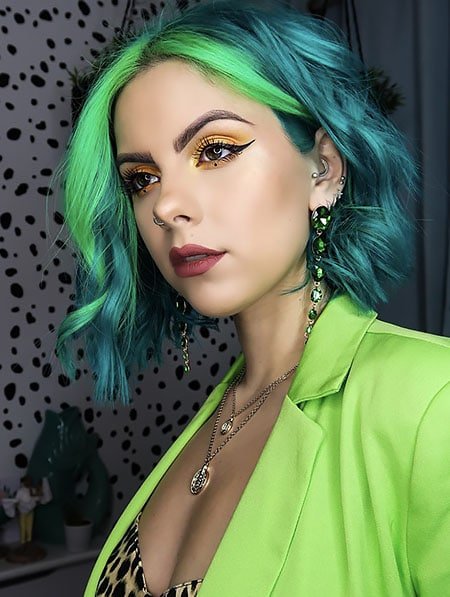 18. Passion Twists Hairstyle
Passion twists are a protective style that is fun and stylish. Created in 2018 by Miami hairstylist Kailyn Rogers, it is a modern way to wear two-strand twists and is best achieved using Freetress Water Wave hair. Passion twists can be worn on the hair of various lengths and textures, and you can get creative with your styling; leave them loose in an updo hairstyle, or opt for the ever-chic half up half down look. They are comfortable, practical, and incredibly cool, and the twists can be worn in various settings. Another pro is that it is water-friendly, making it the perfect option for the summer months.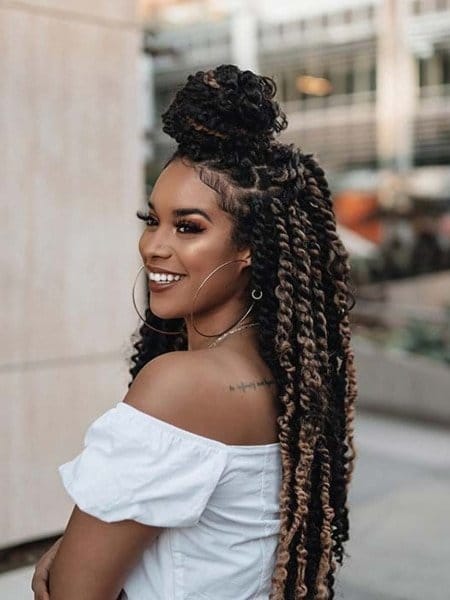 19. Straight Middle Part Hair
The middle part is one of the most sought-after ways to wear your hair because it can keep it out of your face but also frames it, drawing attention to your features. The parting can be achieved on different hair types and lengths but works exceptionally well with straight hair. At the same time, a side part looks fantastic on wavy or curly hair. It is low maintenance and can help achieve a sleek and fashion-forward appearance. That said, this parting doesn't work on all face shapes and is best for those with symmetrical features. It can also make your face look thinner. You could benefit from heat styling and a frizz serum to keep your hair looking smooth.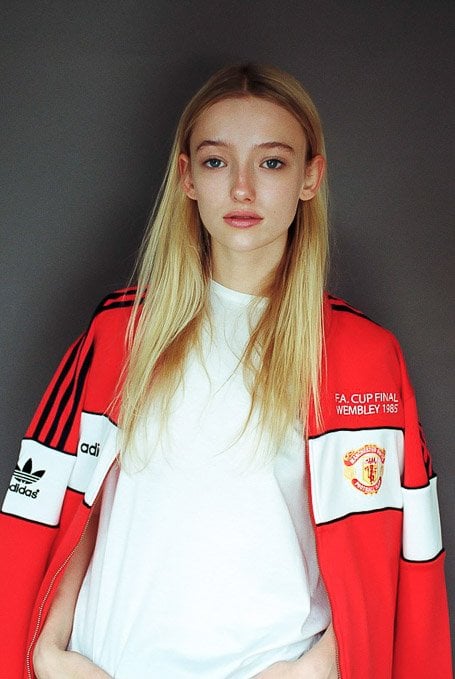 20. Hair Down with Side Braid
Leaving your hair down with a side braid can be an edgy and cool style. Or it can create a soft, Boho-inspired appearance. The key is how you style it and which braid you use, and there are many options to choose from, allowing you to tailor your look to suit your hair texture, length, and style. For those wanting a powerful and tough look, a Viking-inspired braid is a great choice. You can pair your side braid with an undercut for a more punk feel and achieve a bold contrast. Alternatively, you can keep it simple, let your hair fall loose and natural, and add a plait on one side for a pretty and feminine approach. This look will work well with naturally textured hair.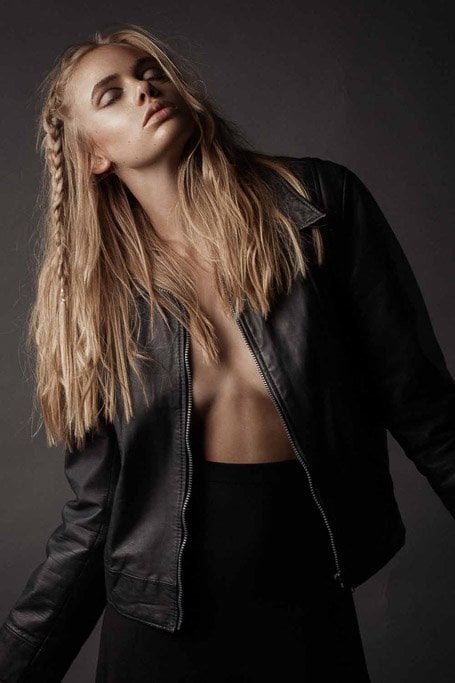 21. Messy Space Buns with Tendrils
Space buns are super cute, fun to do, and help achieve a sweet and youthful appearance. The look features two tiny buns on either side of the head and can be done with various textures; the messy approach can make your look more casual and is pretty to wear. It is a fantastic way to tame curly or wavy hair. Letting tendrils fall on either side of your face also creates a softness while at the same time framing your face and drawing attention to your features. Keep them thin and wispy or thicker if you wish to achieve a more dramatic appearance. There is no reason not to try out this style, and it may become your new favorite.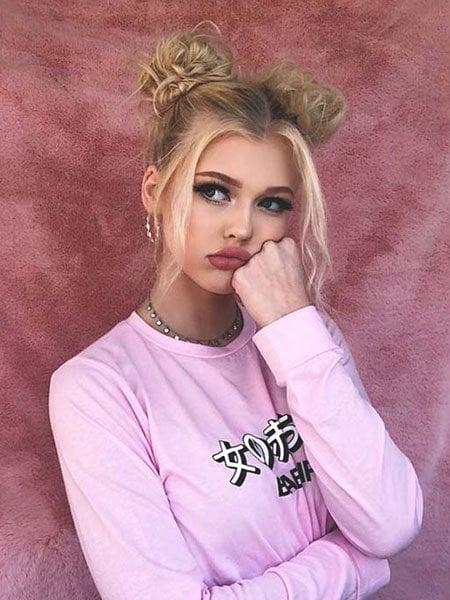 22. Half Blue Half Black Hair
For daring people who want to have some fun with their hair, then a half-blue and half-black look is perfect. The split dye trend has been popular with emo and grunge scenes for years and is a great, expressive style. It can be done using any color combinations you want, but a more subtle approach would be to do it with dark blue and black hair. These two shades are similar and will help achieve a more blended appearance. The biggest thing with this option is that you need the confidence to pull it off because you will turn heads. For a matching appearance, you can wear black clothes and nail polish.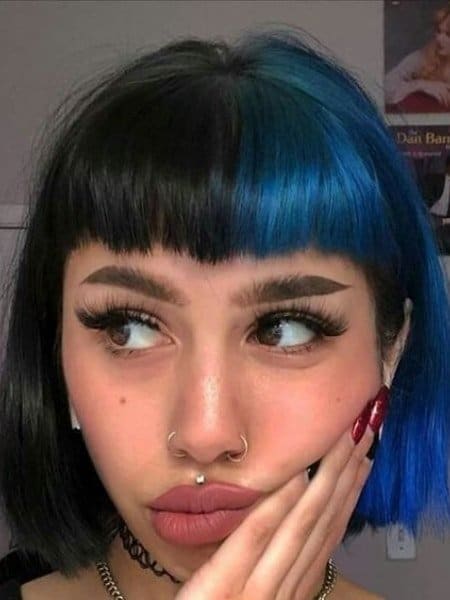 23. Light Brown Long Wavy Hair with Bangs
Light brown long wavy hair with bangs is the perfect combination. It is dreamy and feminine, and letting your hair fall loosely will draw attention to your natural hair texture while also making for a soft look. This is an excellent option for those who want hair with volume and movement, and bangs are versatile and can be worn with your hair up or down. They also help transform your look, frame your face, and highlight your features. In addition, it can hide skin problems and makes your haircut more interesting.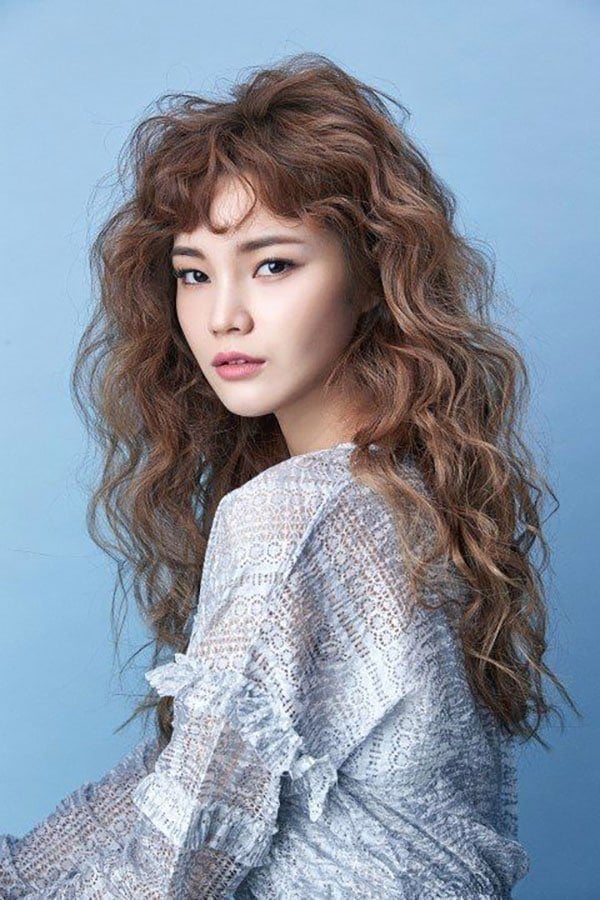 24. Red Long Layered Hair
Red hair is one of the rarest natural hair colors, so those who choose to embrace the rich shade have a uniqueness. The color looks fantastic with fair and light skin tones and can draw attention to your hair and highlight your natural texture. Choosing a layered look is wonderful as it can remove weight from the hair, make thin hair appear thicker, and help add movement and volume. Layering can be done on hair of various textures and lengths. You can work with your stylist to find the best look for you, giving your hair shape and definition.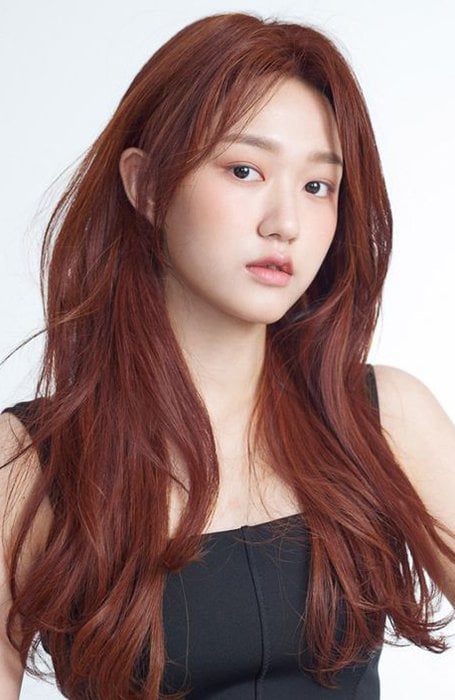 25. Long Layered Hairstyle
What is not to love about a long layered hairstyle? The appealing thing about layering is that it can be done on various lengths and textures and helps achieve hair that looks full and healthy. For thicker hair and hair that is particularly long, it can remove weight. It can give the illusion of volume and texture for thin and fine hair. Layering can also help achieve definition, movement, and volume. Plus, it can be styled in various ways.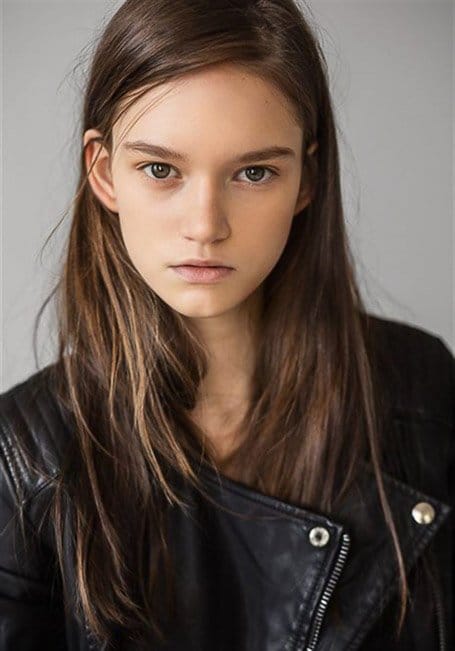 26. Long Wavy Lob
The lob haircut is one of the most stylish and versatile cuts there is. It is a timeless classic, longer than the bob haircut and just as chic, but easier to style because you can wear it up or down, as the length typically falls around the top of the shoulder to the clavicle. It can be worn on women of all ages and suits most face shapes. Plus, it can be adapted to suit various hair textures, including wavy. The tousled effect is pretty but, in addition to the cut, can help frame your face. It looks simple and natural and will work best with muted hair colors.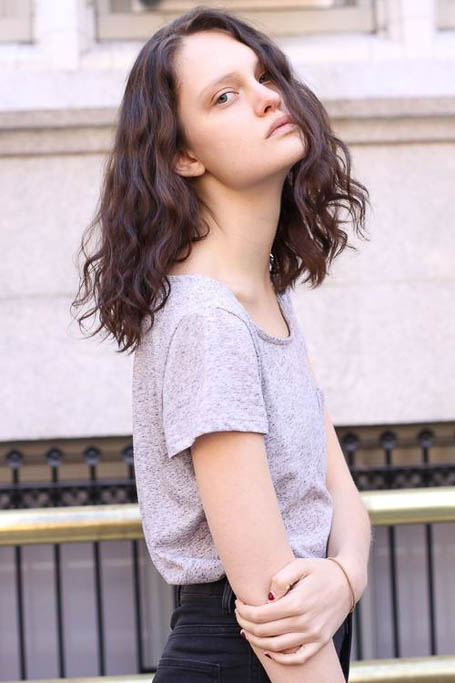 27. Long Wedding Hairstyle
If you have long hair and are looking for the perfect wedding hairstyle, the good news is there are many options. Long hair is versatile because the length allows you to experiment with various updos, or you could leave it down with glamorous curls or sleek, straight hair. Your choice can depend on your natural hair texture and type and can be altered to suit this. That said, you can also achieve the desired texture with heat styling. A popular choice for a teenage wedding guest would be the half up half down look because it is pretty and youthful. Plus, it gives you the best of both worlds; hair that is kept away from your eyes and chic and practical. To complete the look, opt for soft, dreamy waves or large curls.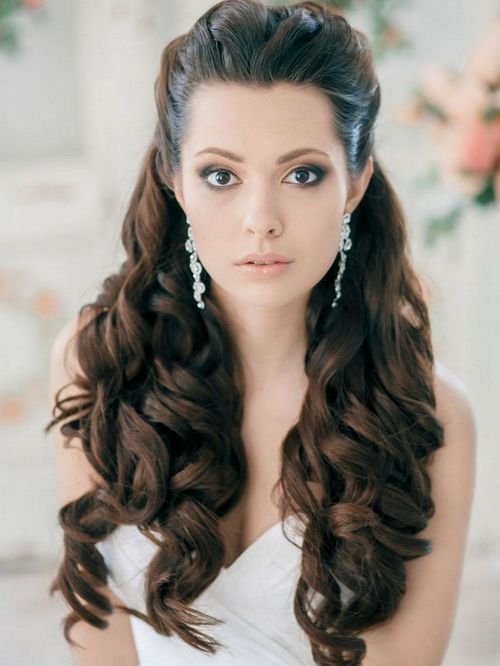 28. Loose Undone Braid
A loose, undone braid is a great choice for a stylish yet unstructured appearance. It is a look that is often popular at music festivals and has a decidedly Boho feel to it, but it can also be styled to look glamorous and sophisticated. It has a curled look and appears to be falling apart, but this is the beauty of it. Plus, it has a softness to it while still being textured and voluminous. The undone braid works well with various hair types, but you need longer hair to achieve the look. That said, if your heart is set on it and you have short hair, it can be created with hair extensions.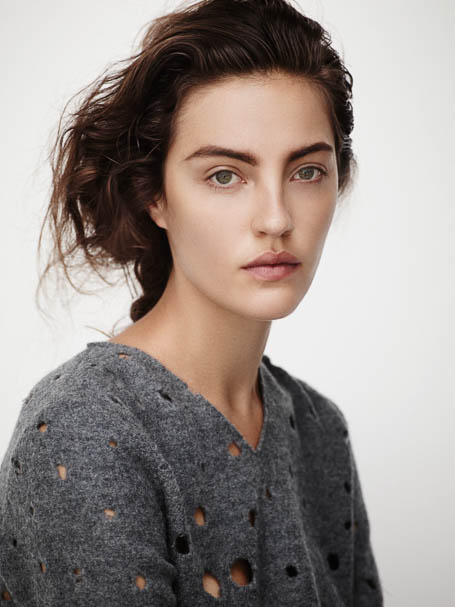 29. Medium Auburn Hair with Side Swept Bangs
Auburn hair is a gorgeous rich shade of reddish-brown that, surprisingly, complements most skin tones. It will also suit a variety of hair textures, styles, and lengths, and one way to wear it is with equally pretty side swept bangs. Bangs can add volume, frame your face, and highlight your features, whereas a side part can be incredibly flattering on most face shapes. It is an excellent alternative for those who want bangs but don't want to commit to a full fringe and require something easier to style. They will also grow out without much difficulty.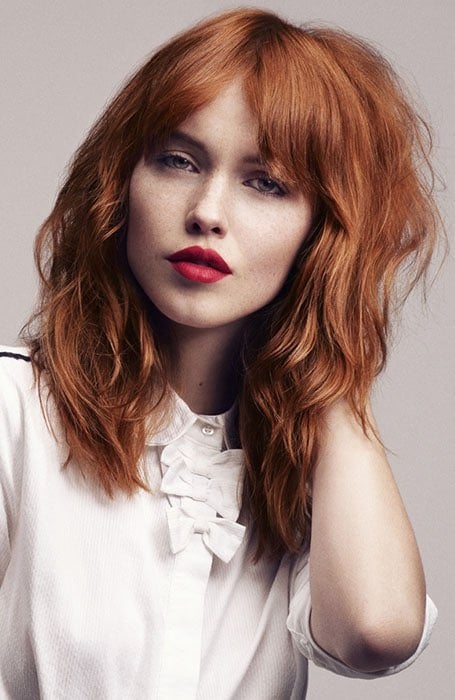 30. Messy Beach Waves
One of the most stunning looks for casual settings is messy beach waves. The style looks windswept, like you've spent the day at the seaside, and can create a very relaxed and carefree aesthetic. The appeal of messy hair is that it is effortless to style, especially if you have naturally textured hair. It can also be dressed up or down. For a daytime look, keep your makeup simple and natural, and at night, wear a darker shade of lipstick or opt for smokey eyes. Embrace the volume and wear your wavy hair with confidence.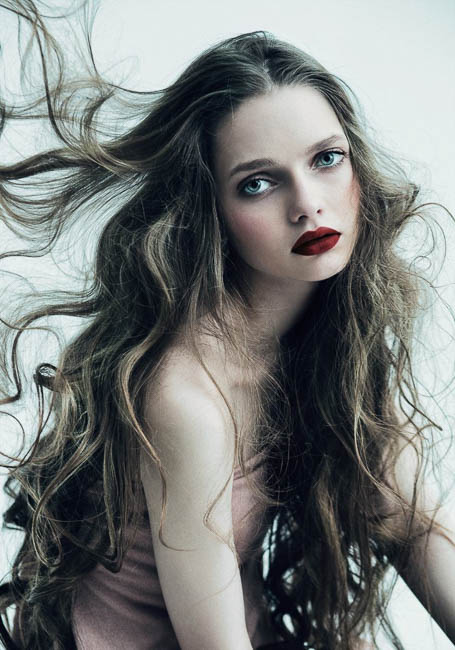 31. Mullet Hairstyle
The 80s brought us a lot of exciting hairstyles, and the mullet haircut is among them. It is somewhat controversial and not loved by everyone, but the mullet has remained popular because it is versatile. It is defined by hair kept short in the front, on top of the head, and longer in the back. That said, there are many variations these days, and the cut can be adapted to suit your hair type and length. It takes confidence to pull off but is flattering on most face shapes, especially round and square, and can help you achieve an edgy or retro appearance.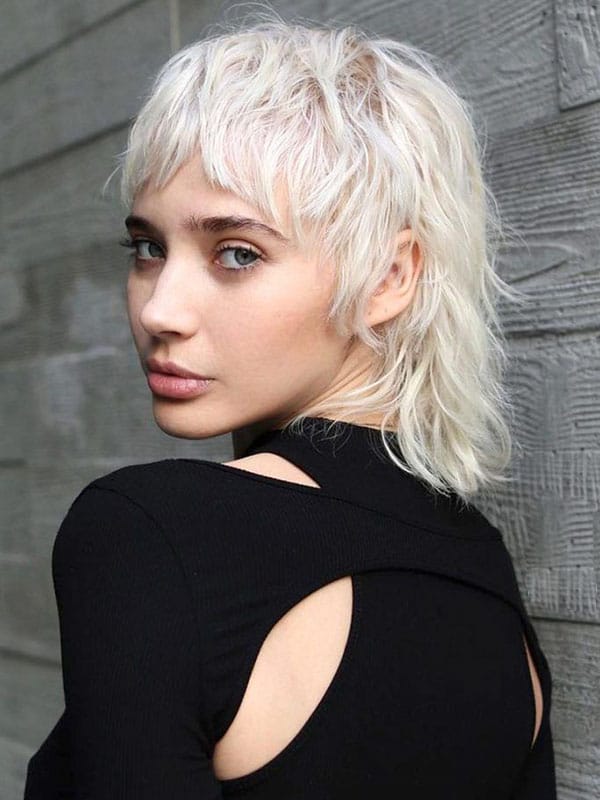 32. Black to Blonde Balayage
Balayage is a popular coloring technique that involves painting highlights onto the hair. It can be created on various hair colors and helps to achieve a more natural and graduated look. Often blonde highlights on black hair can look too harsh, but this approach helps create a softer, more blended appearance. It is an attractive way to update your dark hair, and give it a lift and more dimension. You may need more than one session to achieve the shade of blonde you want, depending on how much you want it to pop against your dark roots.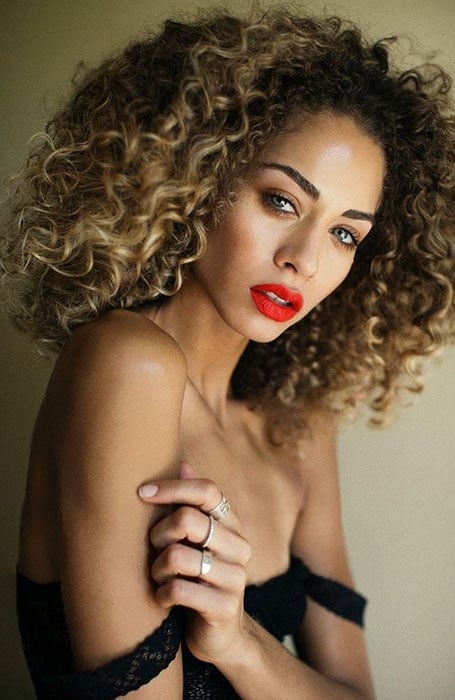 33. Middle Part Curly Medium Length Hair
Medium-length hair is the best of both worlds; it is not so long that you have to worry about tangles and dryness for your curls, but it is long enough that you have the variety for styling, and it can be worn up or down. When finding the perfect way to wear it, consider a middle parting. A middle parting can look harsh on some faces, but the curly texture makes it less dramatic and softer. The part can highlight your features but works best with faces that are already mostly symmetrical. It can also draw attention to your eyes and cheekbones and keep the hair away from your face; this makes styling a breeze and a practical option.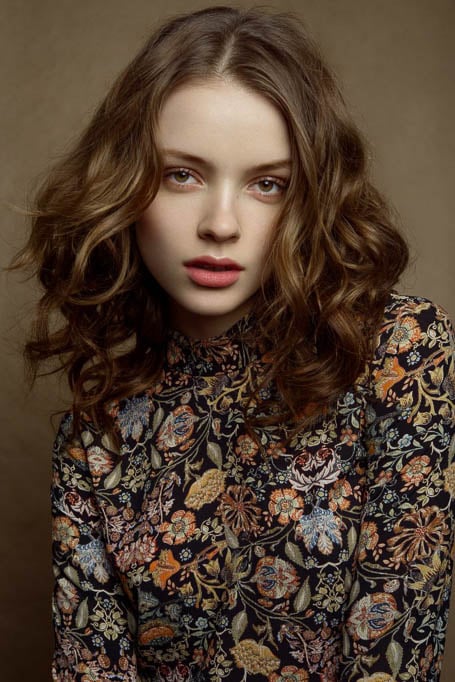 34. Voluminous Brown Hair with Extensions
Voluminous hair looks healthy and full and is going to get you noticed. If you dream of long hair, you can achieve this with extensions that can help make thin hair appear thicker and add volume and movement. Finding good-quality hair extensions that match your hair color is important to make them look as natural as possible. Extensions can also protect your hair, saving the ends from damage and disguising already split ends.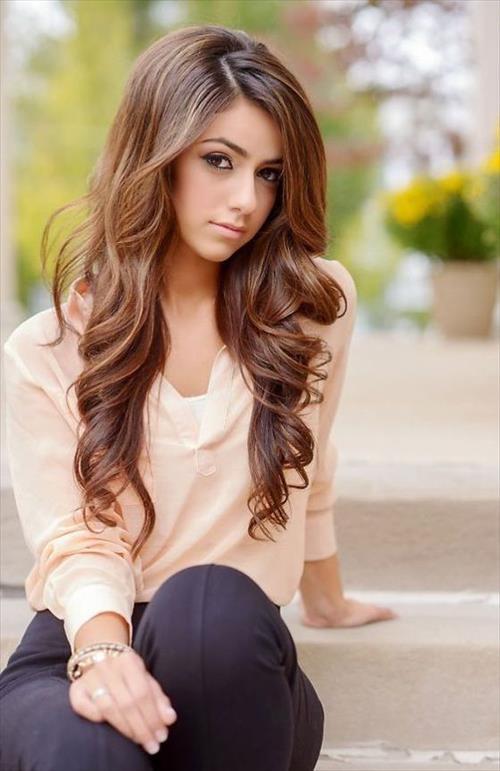 35. Natural Long Hair
Deciding to embrace your curls is an empowering decision; you won't damage your hair with chemicals and products. Natural hair is pretty and textured and looks excellent short or long. That said, longer hair has a feminine quality and gives you options to experiment with how to wear it. Your curls are interesting and voluminous and will look gorgeous when left down. Or you can opt for a braided look to reduce style time. Braided hair is protective and can help your natural hair growth.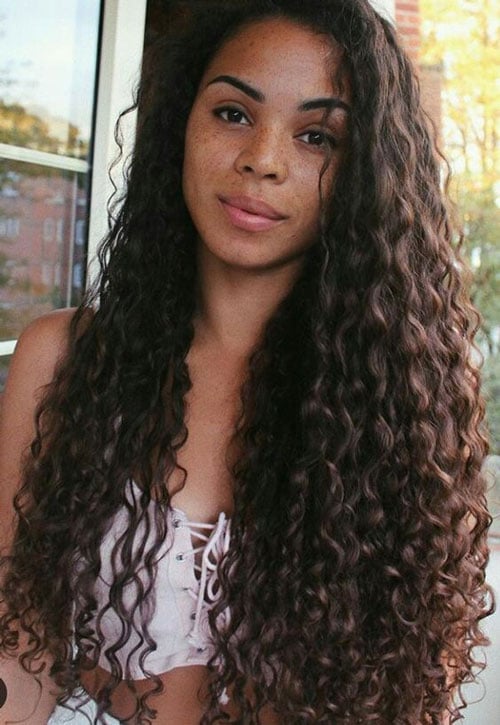 36. Pastel Lavender Lob
Pastel lavender hair color is a soft, dreamy color that is perfect for a girl who wants to express herself. Changing your hair to this bright shade will get it noticed, but it is also a way to have fun, and the color can be adapted to suit various hair types. Unlike other purples, the lightness of this hue makes it easier to wear, is less harsh, and will suit all skin tones. Unfortunately, the color will fade fast, and if you don't have light hair, you must bleach it before dying. The lob haircut is versatile and pretty, allowing you to style it up or down. It is also a classic cut, adding a modern twist to an old favorite when combined with exciting hair color.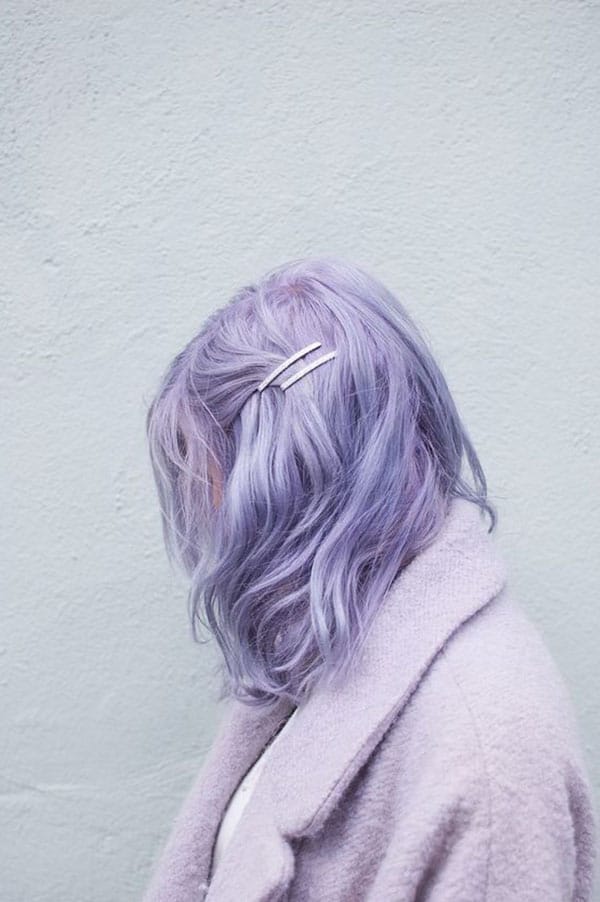 37. Permed Red Hair
Permed hair is big and bold. It is an 80s hairstyle look that is all about volume and sets waves or curls into the hair. It is surprisingly flattering and can make your hair appear full and voluminous. Red hair is already noticeable, so this will only enhance that. The downside is that the chemical process involved with perming will cause some damage, and it is important to do what you can to minimize these effects. This includes using the right shampoos and conditioners afterward and regularly using treatments and frizz serum. The pro, though, is that you can ditch the heat styling and drastically cut back on your grooming time, and will still have the curls you desire.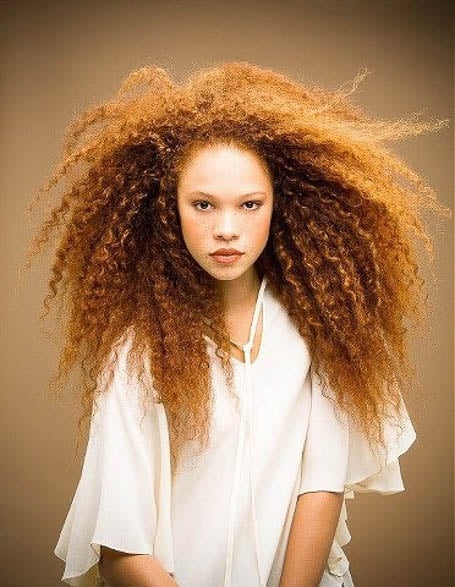 38. Pixie Bangs
The pixie cut is a favorite for women of all ages because it is versatile and highly adaptable. The classic pixie is defined by short hair on the back and sides, with more length on top and bangs. You can play around with various lengths and create the cut on all hair textures, but it is a good idea to try out slightly longer bangs for a soft and feminine approach. There are several options to choose from, including blunt cuts or side swept bangs which can add length and dimension. Work with your hairstylist to find the look that will work best with your face shape.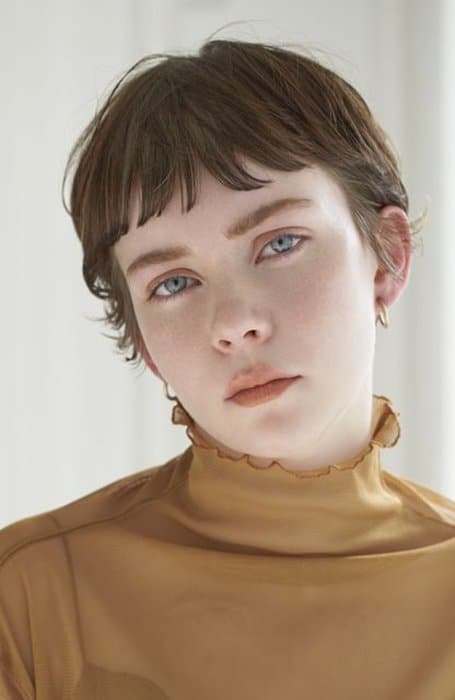 39. Pop Smoke Zigzag Part Braids
Pop smoke braids are a protective style for natural hair inspired by the late rapper Pop Smoke. Men and women can wear them, and there are various ways to try them out, depending on your hair length, texture, and personal preference. For a girl who wants an edgy and cool look, pop smoke zig-zag part braids are it. They draw attention to the scalp and have a distinct middle parting. The combination can make the hairstyle look more interesting. It is also a way to have some fun with your braids and add a creative touch.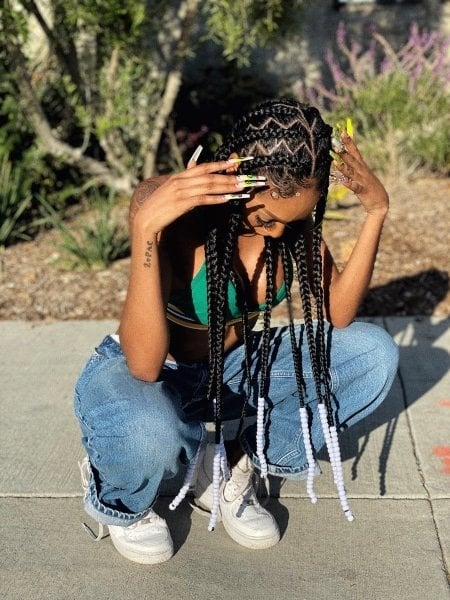 40. Red Hair With Crown Braid
Red hair with a crown braid is a gorgeous way to style this rich and glamorous hue. Crown braids are a type of French braid that wraps around the head, creating an appearance that resembles a crown, hence the name. It is a stunning addition to your hair and can make even the most basic look interesting. Leave the rest of your hair to fall loosely, and if you have wavy or naturally curly hair, you may want to add a curl-defining product throughout. The braid also helps achieve a Boho aesthetic and is feminine and cute. You can wear it to more formal occasions or rock the braid as part of your daily look; the choice is yours.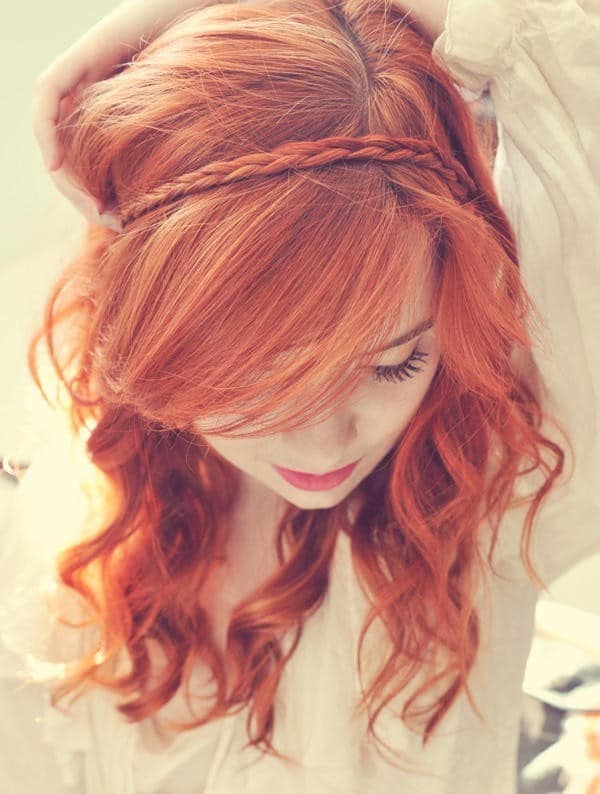 41. Shaved Sides
For the girl who wants to convey to the world that she is tough and not to be messed with, do it with your hairstyle. Shaved sides create an edgy appearance and are a fantastic addition to any haircut because they can help create contrast. Keeping length on the top and at the back while opting to shave one or both sides is a look that will demand attention, but it also helps you find a unique style and is a way to express yourself. You can play around with bright hair colors and angled cuts to make it even more daring.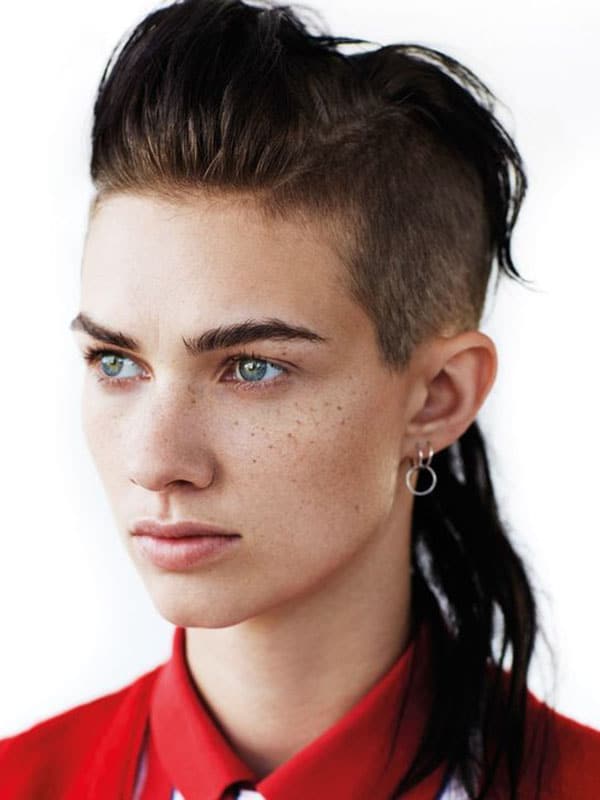 42. Textured Choppy Long Layers With Bangs
Textured choppy long layers with bangs are the perfect pairing. Layers help create movement, dimension, and volume. They are a way to remove weight from very thick hair and make thin and fine hair appear thicker and fuller. Textured bangs can make even the most basic look interesting and are easier to style than blunt bangs. The deliberately messy appearance of your hair makes it cool. It also can be incredibly flattering and help to draw attention to your face.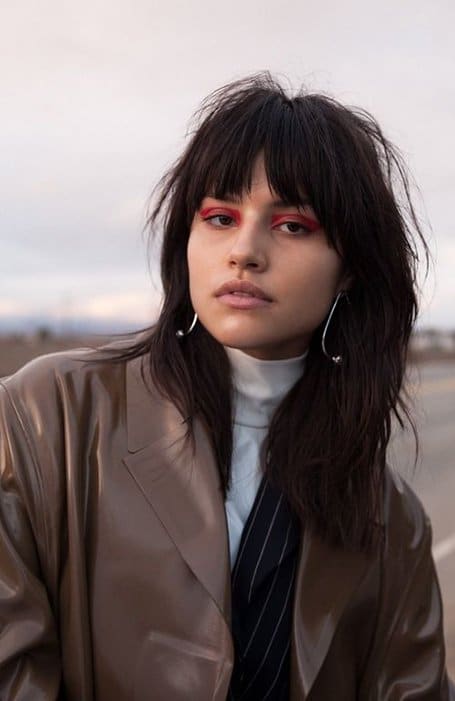 43. Short Twists
You will love twists if you are looking for a protective style for short hair. The approach helps your hair retain moisture, can be created on the hair of various lengths, and is a low-maintenance haircut that will reduce your style time every morning. The great thing about twists is you can make them on short hair; twist them into points. This adds definition and will minimize knots and tangles, and reduce the risk of breakage, allowing your hair to have a break from heat styling. If your hair is super short, this is an interesting way to style your natural locks and look effortlessly cool.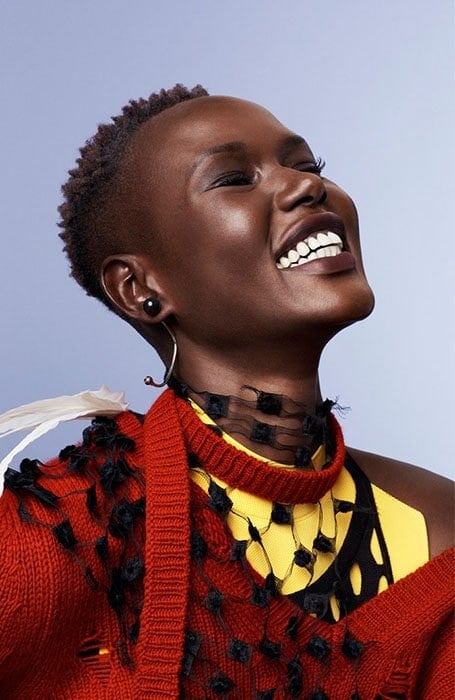 44. Side Fishtail Braids
The fishtail braid weaves strands of hair together to create a pretty, versatile look that lends well to various occasions. It is named this because the pattern resembles the fish tail bones, and the overall appearance is intricate. They are not as hard to create as you may think, and you can master this look with practice and the right tutorial. You can also get creative with your placement, and instead of doing it on the back of the head, you can pick a side. Side braids are more visible and can make an elegant statement. It may be harder to braid and look messier and undone if you have naturally curly or textured hair, but that is just as appealing.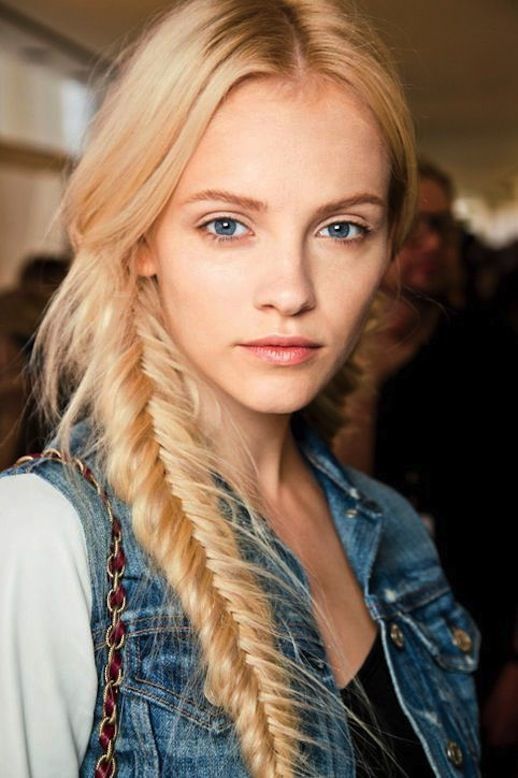 45. Side Part Black Straight Hair
Side parts can lift your hairstyle and be adapted to suit various hair textures and lengths. The side parting can be particularly flattering and can help achieve volume. It can also draw attention to the eyes, highlight your features, and even soften cheekbones and jawlines. This parting is easy to wear, effortless to style, and just an all-around winner.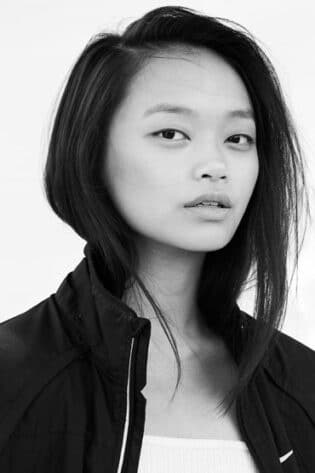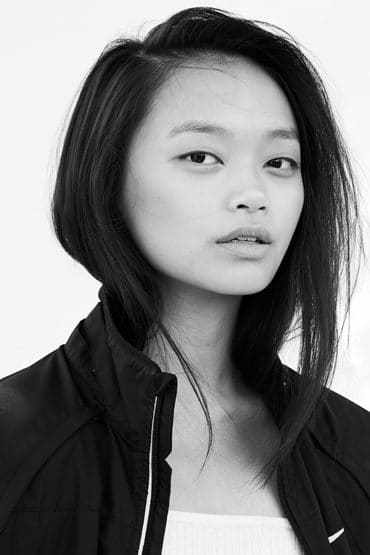 46. Side Part Blonde Hair with Balayage
Side parts can be an excellent addition to any haircut and make it look sophisticated or help achieve a relaxed aesthetic, depending on how you style it. It can also flatter the face and help soften features such as the jawline and cheekbone. You can do this with balayage if you hope to achieve a simple and natural appearance. The technique features sweeping highlights throughout the hair, which are hand-painted onto it. It is a fantastic way to give your hair a lift and lighten it, but it is a much more subtle approach than the standard highlighting technique. Balayage produces a softer, more blended appearance.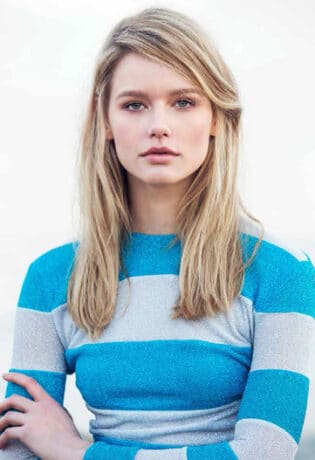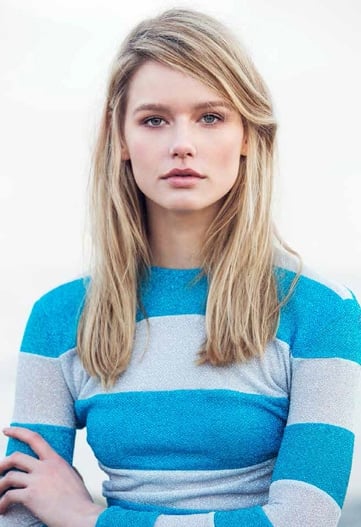 47. Statement Highlights
There are subtle highlights and blended techniques to give you natural-looking hair, and then there is the statement option. The 80s were big on all things bold regarding hair, and this is the decade we have to thank for giving us statement highlights. They are not about blending in but about standing out, and the best way to do this is to opt for a color that is several shades lighter than your natural hair. You can make them chunky and position them to frame your face, highlighting your features. Try out streaks of bright shades for daring people who want a pop of color.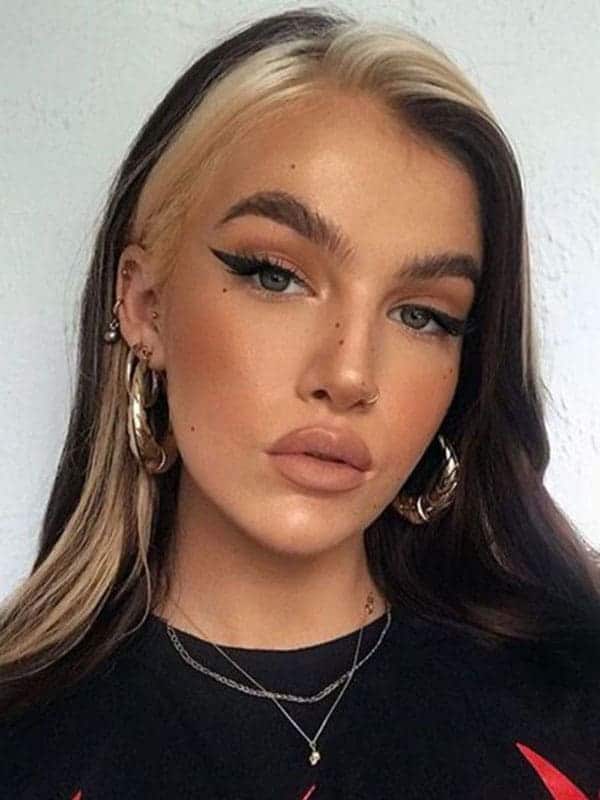 48. Straight Hair Lob
Straight hair is versatile, can be worn at various lengths and styles, and is easier to maintain than curly or wavy hair because it is less prone to frizz. The lob is a low-maintenance haircut that looks great on women of all ages and suits all face shapes. It can frame the face, is longer than the standard bob, and is easier to style; it can be worn up or down. The great thing about the lob haircut is that it can also be adapted to suit your preference, whether with a middle part, side parting, or attractive bangs. Straight hair can look sleek and sophisticated, and when paired with this cut, it creates a very fashion-forward appearance.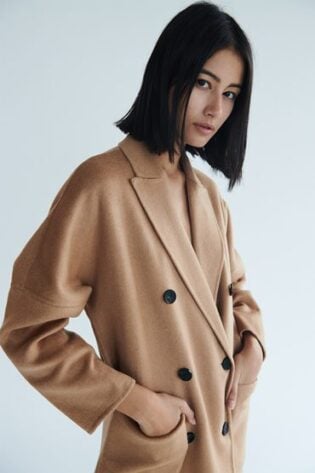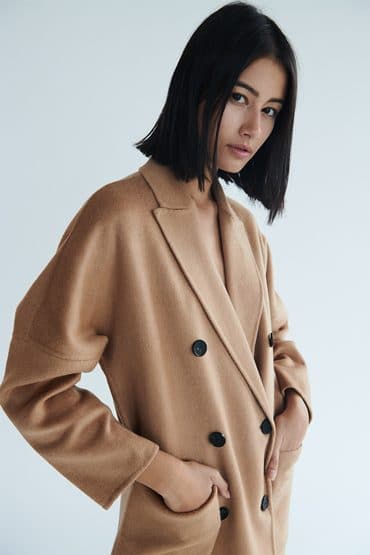 49. Triangle Box Braids
Triangular box braids are sectioned into triangle shapes and are a style that some of your favorite fashion icons have worn. The look will give your hair an edgy appearance and is a wonderful way to have some fun and show off your creativity. This look is more than just expressive, though; it is also practical, and flattering, and is a protective style that can lock in moisture and help prevent breakage. They can be created on various hair textures and lengths but are best with medium to large braids. The style will last four to six weeks, drastically reducing your grooming time.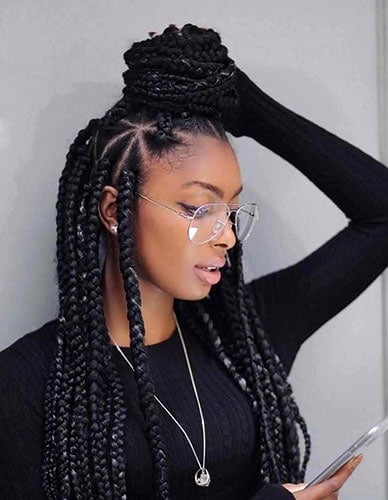 50. Voluminous Pixie Cut
What is not to love about the pixie cut? It is one of the most popular short hairstyles for women of all ages because it is incredibly versatile. You can adapt it to suit your personality and hair texture, whether with an edgy rocker vibe or a voluminous look. There is a lot of appeal to voluminous hair as it can make your hair look healthy, thick, and full. This style will work best with naturally textured hair and allows women to embrace their curly or wavy hair without worrying about detangling or maintaining it. That said, you can achieve texture and volume with the right styling tools and products, including blow-drying the hair, brushing back the roots, and using rollers.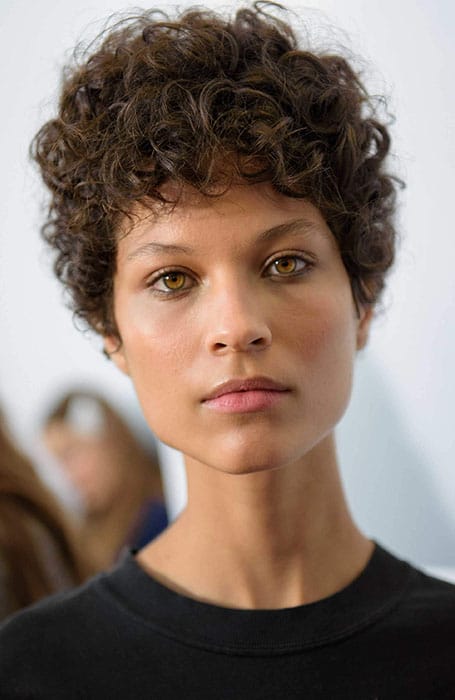 Hairstyles for Teenage Girls FAQs
Which is the best haircut for a 13-year-old girl?
There are many trendy and practical haircuts for teenage girls. These involve various levels of maintenance and styling time. A few attractive options include a simple braided hairdo, a bubble ponytail, loose waves, long wavy hair with bangs, or a lob. For protective styles, short Bantu knots or passion twists are a great option. It is important to remember to keep the hair within guidelines that are appropriate for school and other activities while still allowing yourself to express yourself.
What is the most popular haircut for girls?
Among girls' best and most popular haircuts are the long pixie, sleek layered hair, cuts with bangs, and a modern bob or lob. There are many variations of these looks, and they can be adapted to suit your hair texture and type, as well as length and face shape. Pick something youthful and fun.
What haircut is best for school girls?
Schoolgirls need to consider the requirements of their school's grooming code before deciding on their hairstyle. This could mean not having brightly colored hair or styles with unusual angles, like the asymmetrical cut. In general, natural-looking hair colors and simple cuts that are versatile will work best. You can style them up or down with a ponytail, french braid, a protective braided style, or a half up half down look. If this seems restrictive and does not include your style preference, then use the summer holidays as a time to express yourself.
SUBSCRIBE TO OUR NEWSLETTER
Subscribe to our mailing list and get interesting stuff and updates to your email inbox.