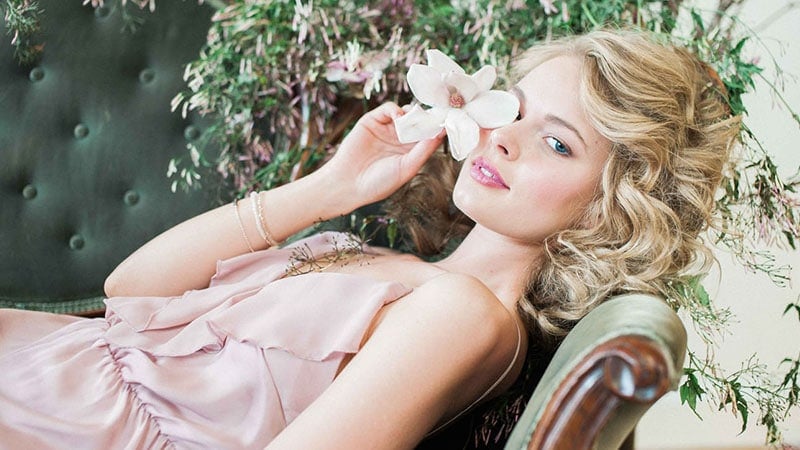 So, you've found the perfect dress. Now it's time to turn your attention to the second most important decision, your hair. Regarding prom, it's natural to want every detail perfect. As such, choosing the right prom hairstyle is a major deal. To make matters a little more complicated, if you have long hair, there are countless options from which to choose. Luckily, we can help you find the perfect ponytail, bun, braid, or lose look for you. Below are the most stunning prom hairstyles that will steal the show!
RELATED: 18 Most Gorgeous Prom Makeup Looks
Prom Hair Ideas
1. Side Ponytail
A side ponytail may be simple, but it can also be seriously romantic and chic, particularly on long locks. To achieve the look, start by creating a deep side part on one side of your head. Then, sweep your hair into a low ponytail on the other side and secure it with an elastic. Finally, conceal the elastic by wrapping it in a strip of hair.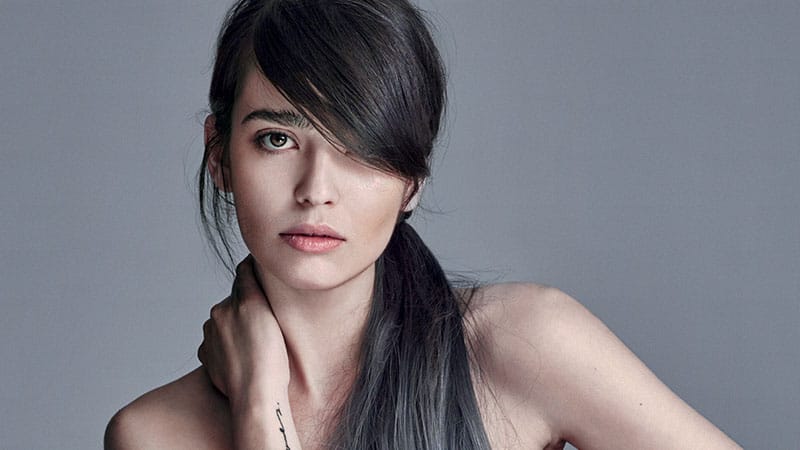 2. High Bun with Braid
Creating a high bun with a wrap-around braid may take some practice, but you'll love its look once you nail it. Alternatively, have a hairdresser recreate the style for you, but remember to ask for it to be kept loose and a little messy.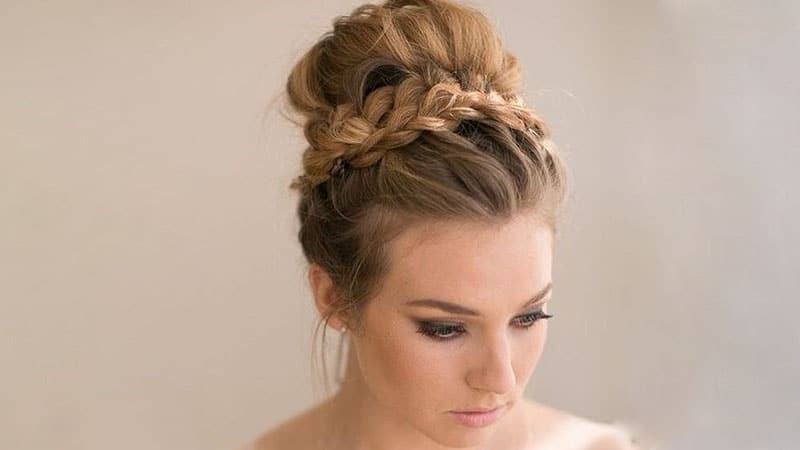 3. Messy Bun
If you plan on wearing a statement makeup look to your prom, consider a simple prom hairstyle to balance your look. A messy bun is one style that can appear seriously glamorous when paired with a smoky eye or bold lip.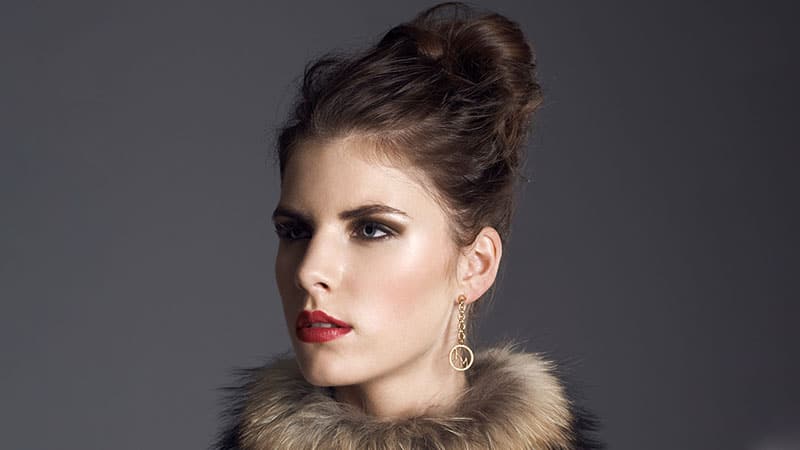 4. Twists and Braid
A messy ponytail braid is great for prom, but adding a unique twist will make the look perfect. So, if you're after a statement hairstyle for the special night, consider the combination of twists and a loose plait. Not only does it look stylish, but it's also easy to create.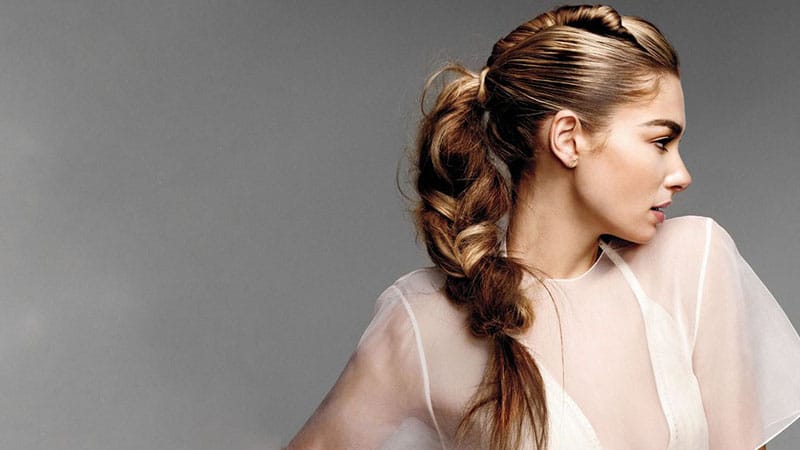 5. Low Ponytail
A low ponytail can make a surprisingly good prom hairstyle for anyone with long locks. Opt for sleek, straight strands on top and a full and waved pony to make the look a little more exciting.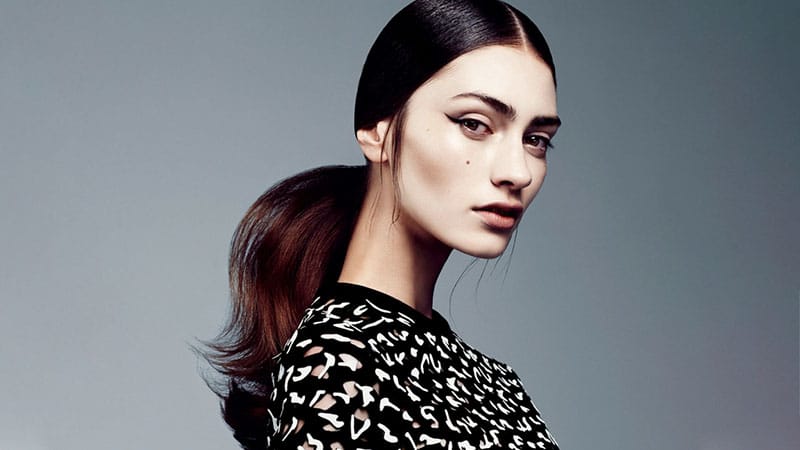 6. Topknot with Mini Braid
Make your usual topknot a prom hairstyle with the addition of a cute and chic mini braid. The fashion-forward look is perfect for achieving a special style and standing out from the crowd. Additionally, it'll keep your long hair out of your face while you hit up the dance floor.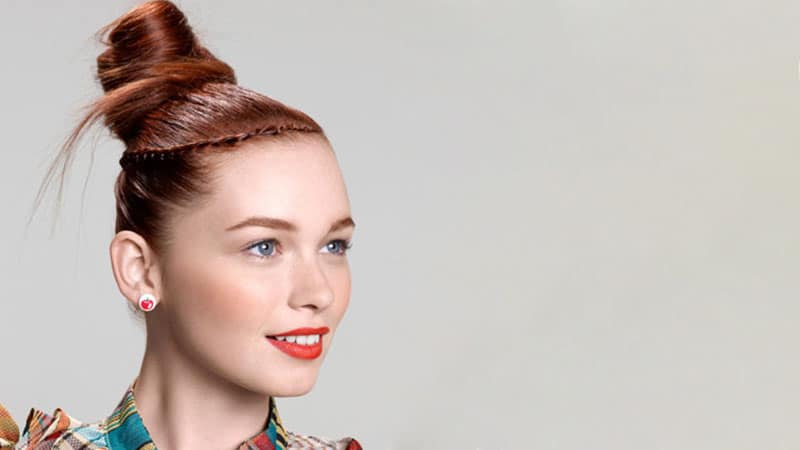 7. Pinned Curls
If you have natural curls, prom is the perfect time to pin them up and show them off. Split your hair horizontally into three sections at the back of your head to achieve a gorgeous pinned style. Pull back the sides and secure each section with an elastic, pushing the top forward to create volume. Then, finish by pinning up your curls to hide the elastics.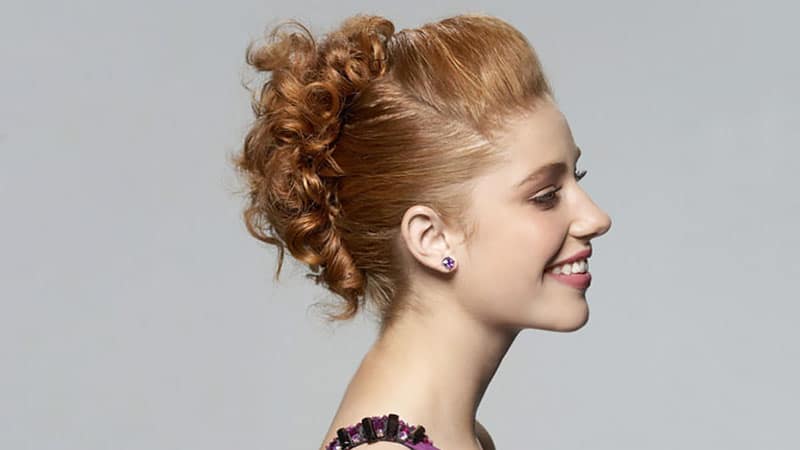 8. Cornrow Braids with Ponytail
If you have naturally thick and curly hair, cornrow braids with a ponytail can be an excellent prom option. To achieve the style, create a deep side part and French braid your hair across the top, pulling pieces from underneath throughout the process. Once the braids reach behind your ear, stop and secure the rest of your hair into a ponytail.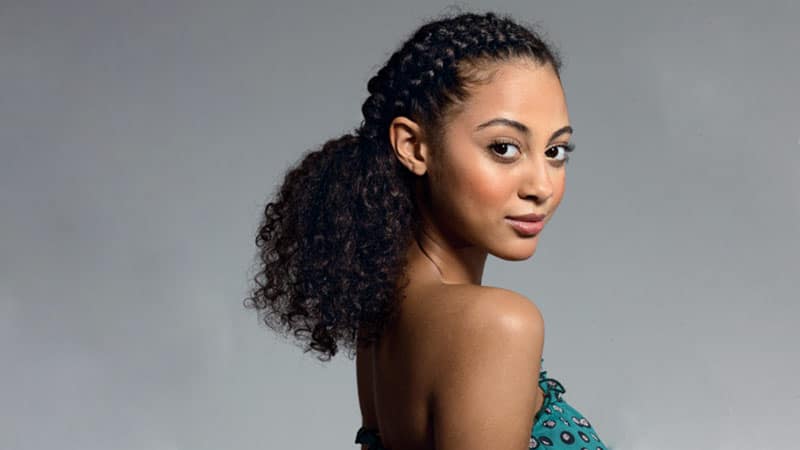 9. Prom Waterfall Braids
Waterfall braids project seriously killer prom hairstyle vibes. The style, which works best on loosely curled or waved locks, can be created by allowing top pieces to fall loose as you gather them into your braid.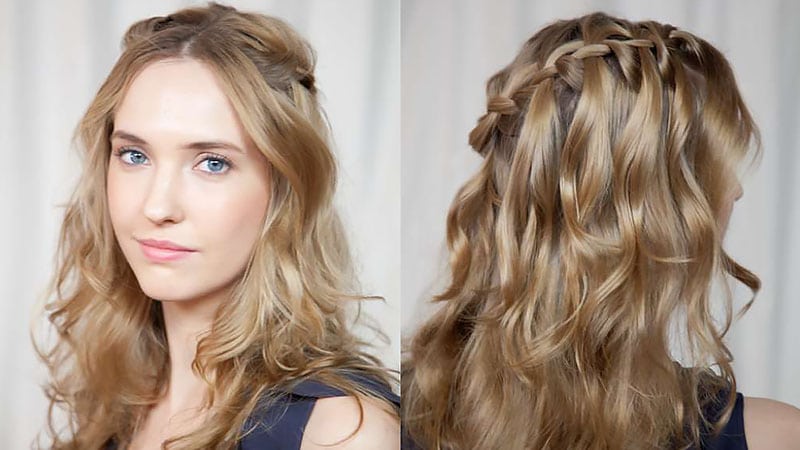 10. Retro Curls
Are you wearing a vintage dress to prom? Why not partner it with gorgeous retro curls? The trick to pulling off this stunning style is to pin back the sides and pin up a few loose curls on top of your head.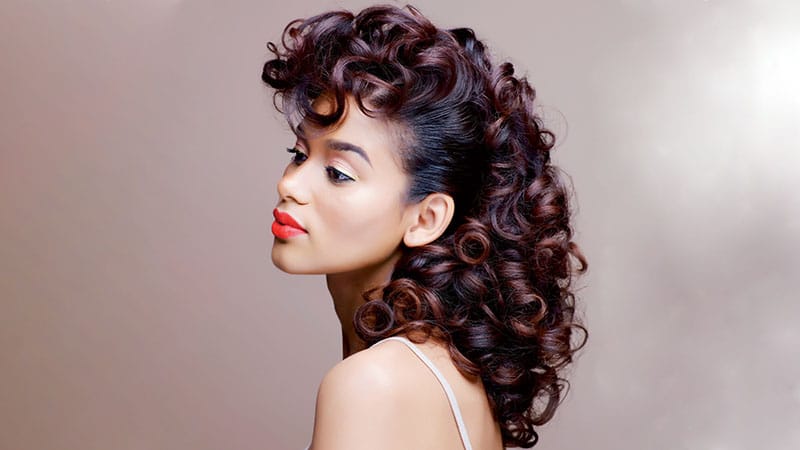 11. Teased Updo
Teasing your hair by backcombing it at the roots before gently pinning it into an updo will add exceptional volume. It'll also inject a beautiful ethereal appearance into your prom hairstyle.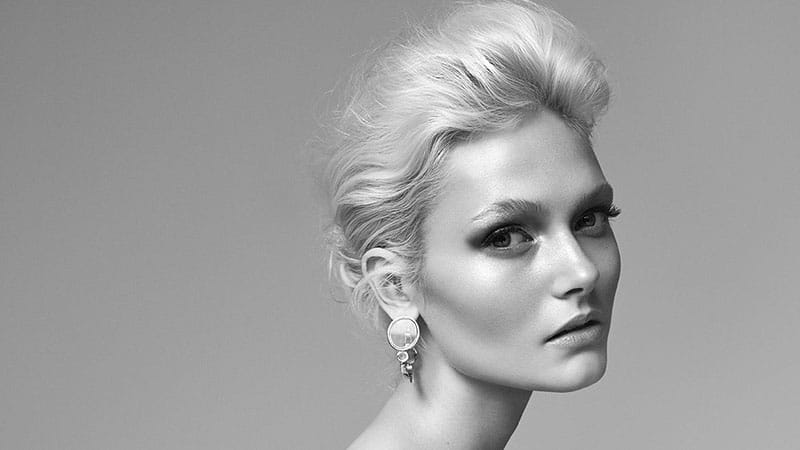 12. Simple Half Bun
Not all prom hairstyles have to be intricate to be stunning. A simple half bun can appear amazingly stylish when worn with long hair. just remember to keep the look relaxed for a romantic appearance.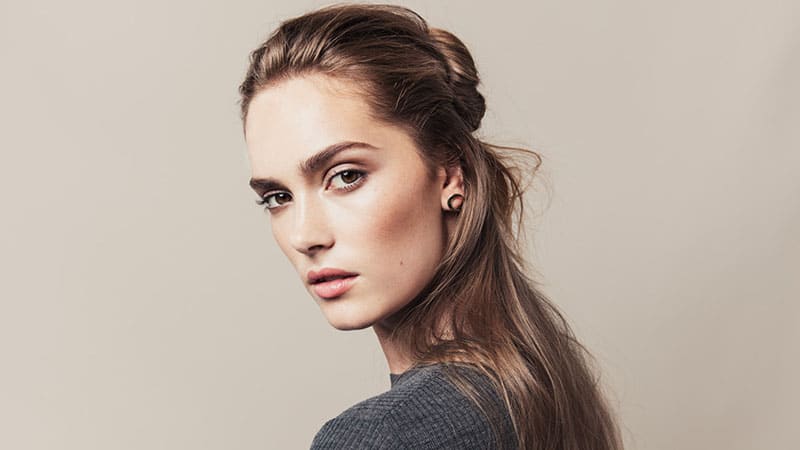 13. Messy Braid
A messy, thick, and twisted French braid is a lovely hairstyle for special occasions. Not only does it have an entirely charming appearance, but it will also show off your dress, makeup, and jewelry perfectly.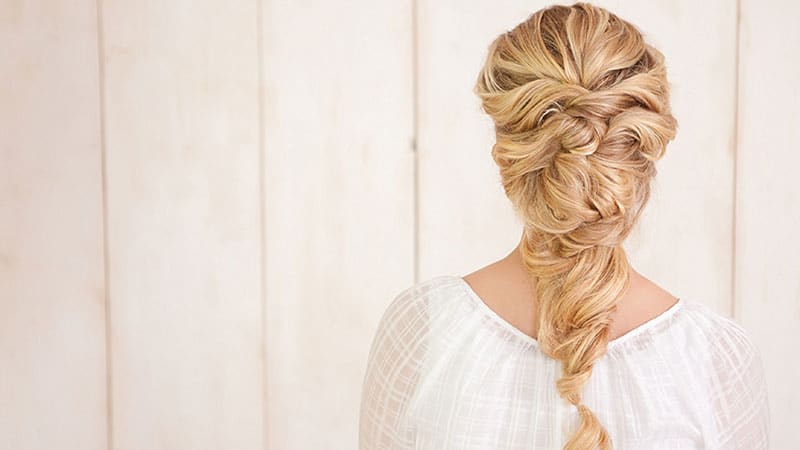 14. Curled Half Up Half Down
Whether your curls are natural or created with the help of a wand, wearing them in a half up, half down hairstyle style can be an excellent choice for prom. Not only will the style display your lusciously long locks, but it'll also show off your face.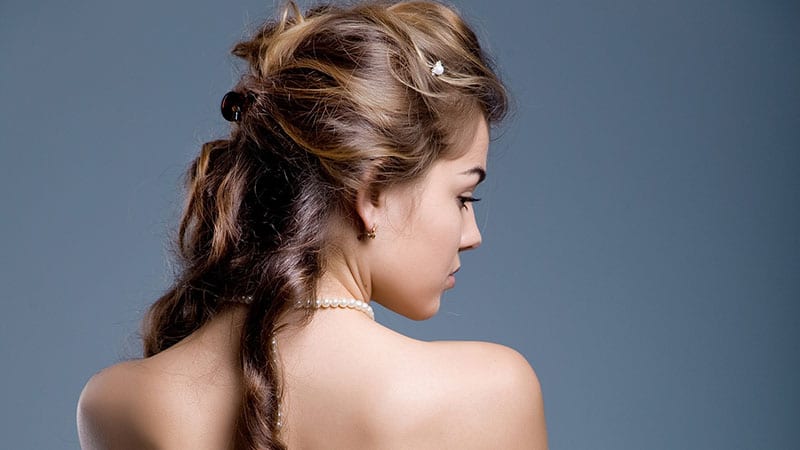 15. Pinned Back Side
Beachy waves and a pinned backside create a seriously killer prom hairstyle. To increase the look's glam factor, choose a decorative pin or clip to hold back your hair. Whether it's feathered or jeweled, a statement pin will seriously amp up this chic style.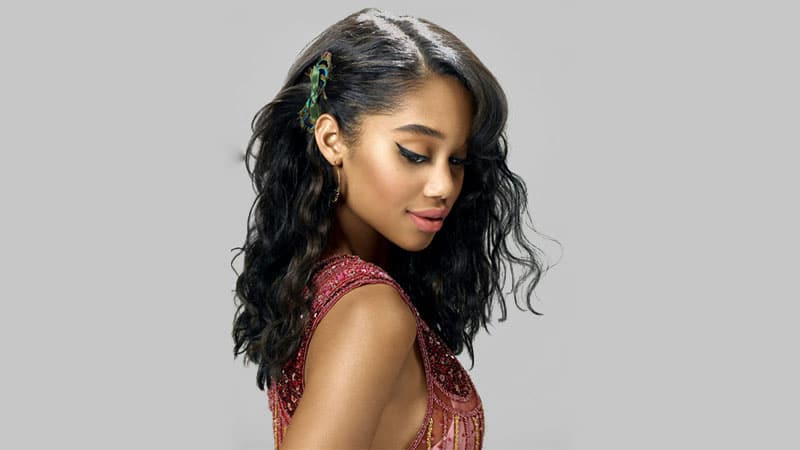 16. Stacked Mini Buns
Stacked mini buns are a playful way to create a half up half down hairstyle. Start by dividing your hair horizontally into two halves to achieve the look. Then, split the top half horizontally into three ponytails. Finish by twisting each pony and coiling them into buns before securing them with pins or elastics.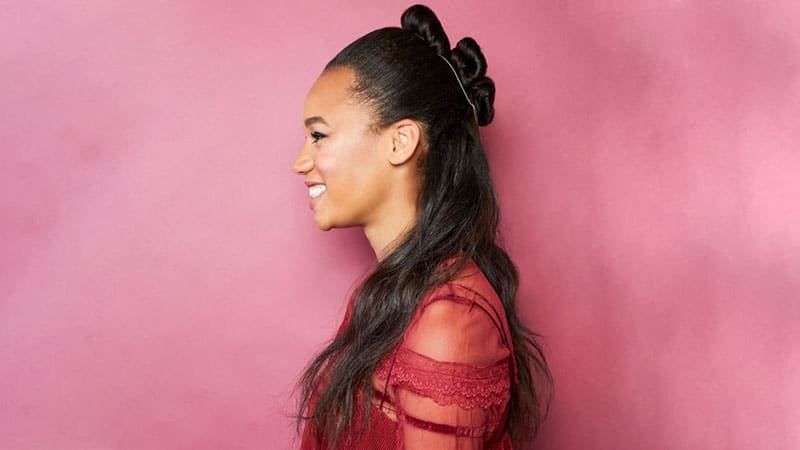 17. Dutch Braid Bun
Prom is an excellent time to try out new and exciting hairstyles. Rock up to the dance with a Dutch braid and bun, for example, and you're sure to make others jealous with your unique prom hairstyle.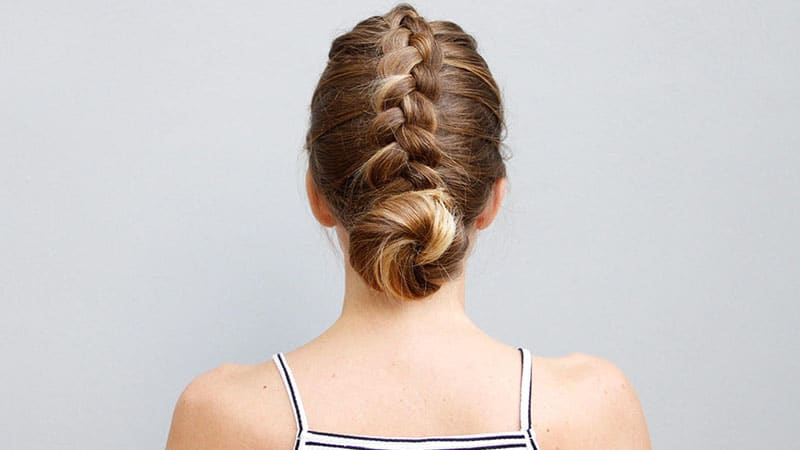 18. Wrapped Ponytail
Adding an easy twist to a regular ponytail will help take it from standard to stunning. For a look that you're bound to love, try leaving the side sections of your hair loose and wrapping them lightly around the base of your pony once it's secured.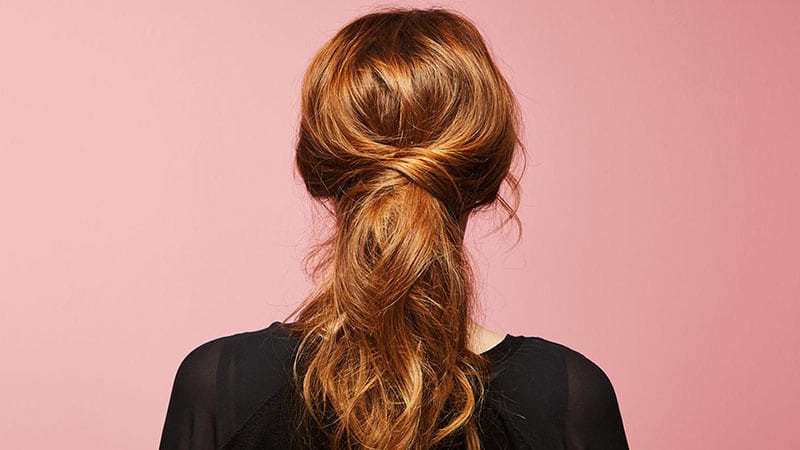 19. Ethereal Updo with Headband
A relaxed updo can instantly change from messy to mesmerizing when partnered with a gorgeous headband. A metal design that appears like a piece of jewelry will do the job perfectly for prom.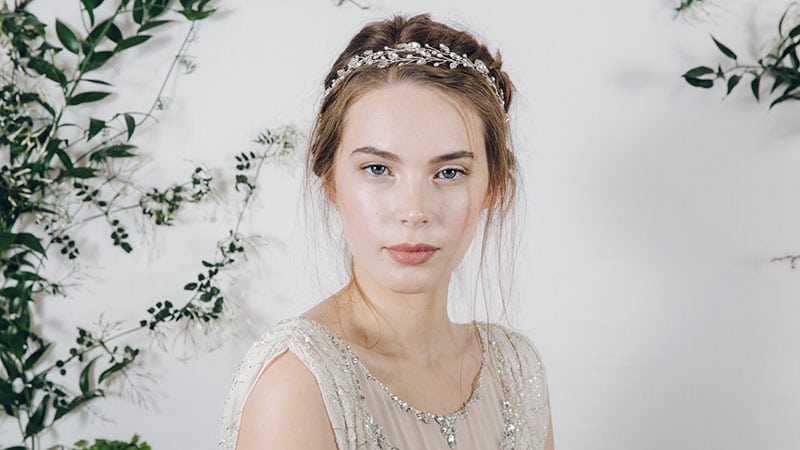 20. Simple Side-Part
Not into fussy updo hairstyles? Consider opting for a loose look instead. A simple side part can quickly inject all the elegance you need into long, straight locks for the night.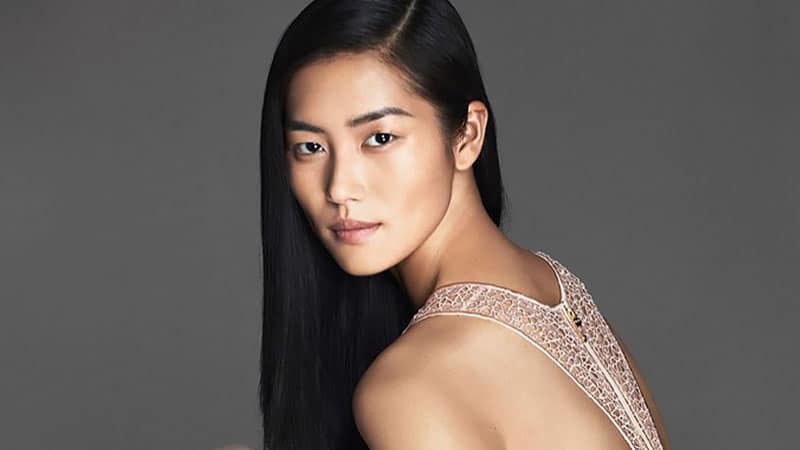 21. Messy Bun with Double Headband
Adding a double headband to a messy bun can create a gorgeous and chic look. Remember to pull the hair between the two sections to achieve extra volume and style.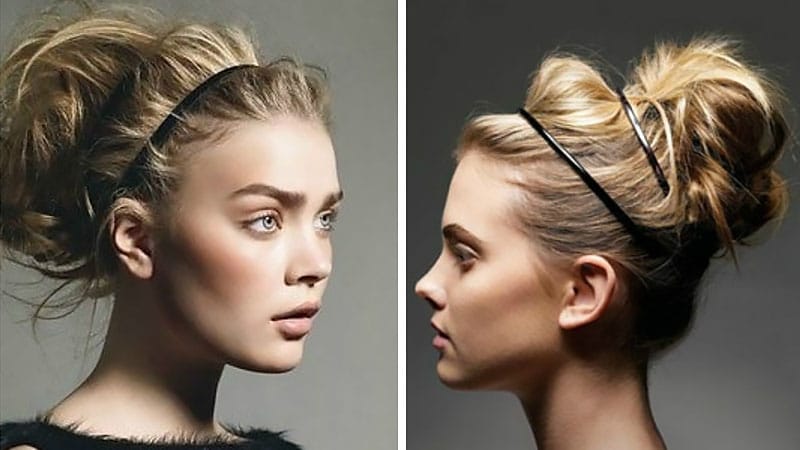 22. Braided Half Up Half Down
The braided half up, half down hairstyle is fun, flirty, and fashionable. Rock the look for your special night if you're after a style that offers a modern take on glamour.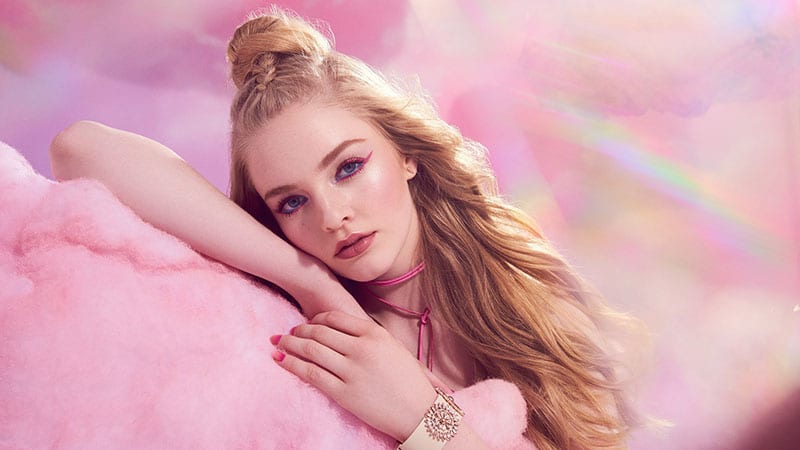 23. Curled Updo
You can create an excellent curled updo by curling your hair with a wand and setting it in rollers. Then, gently pin up pieces along the sides of your head and at the nape of your neck. Finally, secure with hairspray to ensure your style has staying power.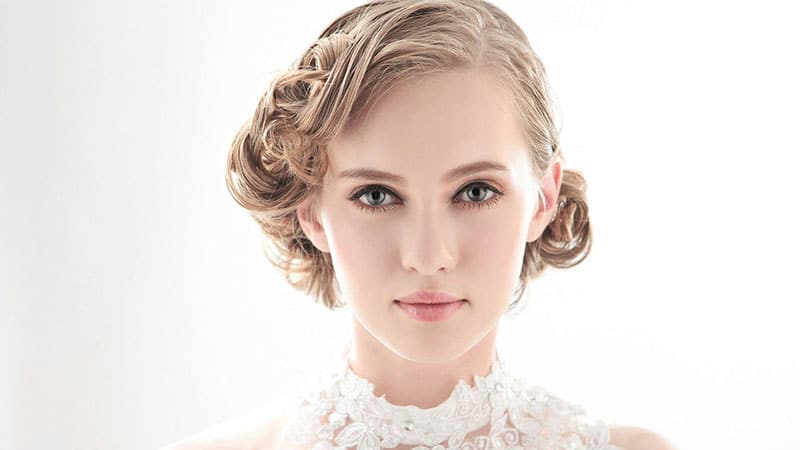 24. Crown Braid
You don't need to be named queen to rock a crown to your prom. All you need is a little practice with braids, and you'll soon have a prom hairstyle fit for a royal.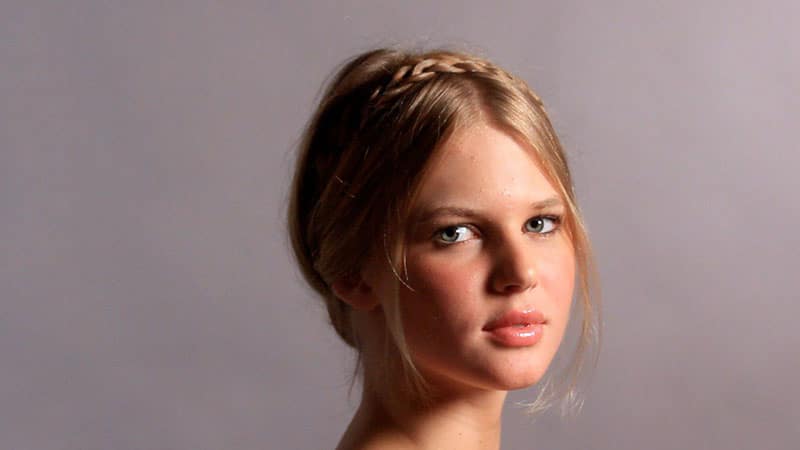 25. Glamour Waves
Your prom may not have a red carpet, but that doesn't mean your hair shouldn't look worthy of one. As such, glamour waves are an excellent choice and will inject a chic Hollywood style into your look.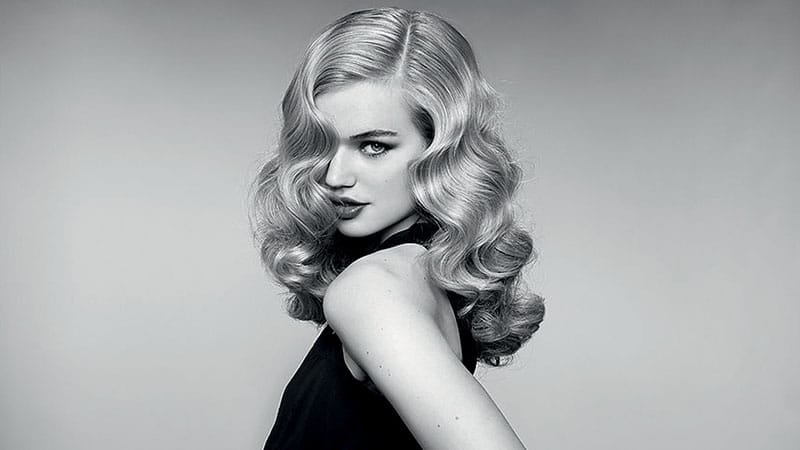 26. Naturally Textured Updo
If you have naturally curly hair, make the most of it for your prom. An excellent way to do so is by showing off your natural texture with a stylishly relaxed, high updo.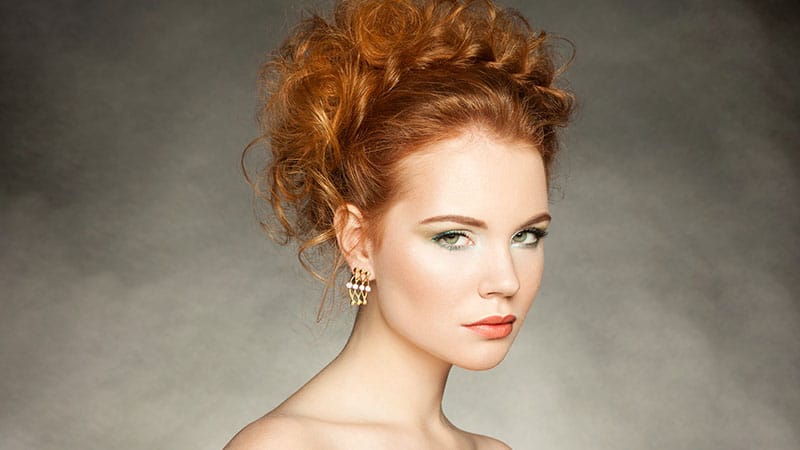 27. Straight and Sleek
Wearing sleek and straight long hair is sure to turn heads, especially if it's full of volume and shine. You can also add a sharp middle part to make the style more eye-catching and bold.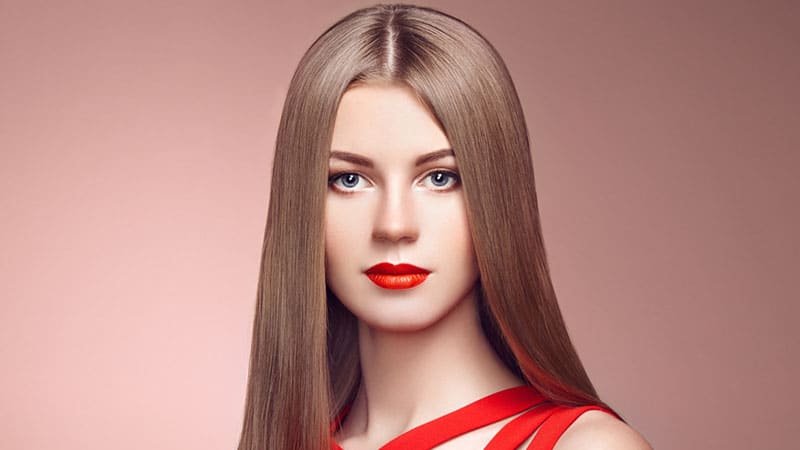 28. High Rope Braid
If you need a fierce hairstyle to match your killer dress, you need not look further than a high ponytail with a rope braid. The fabulous look will earn you serious style points and is almost effortless to achieve.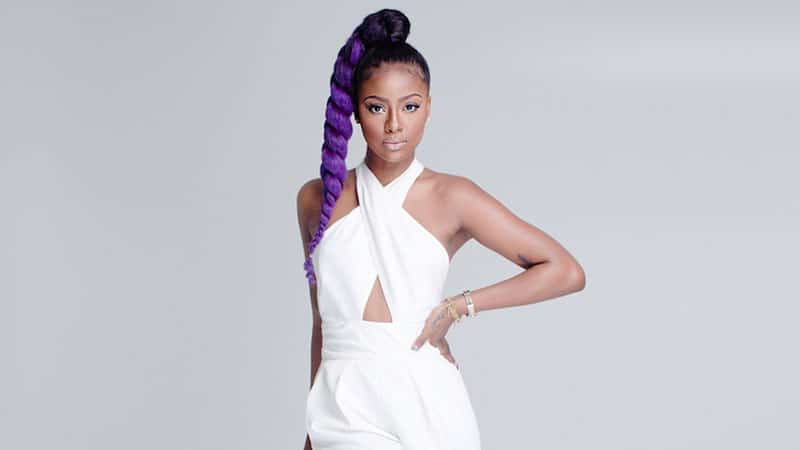 29. Mini Buns
Not all prom hairstyles have to be whimsical and enchanting. If you prefer a look that's a little more modern and exciting, why not try mini buns instead of a standard updo?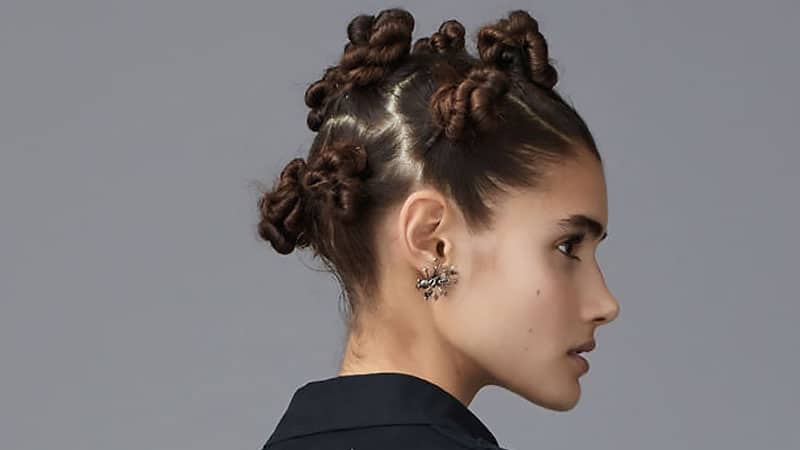 30. Decorative Topknot
Accessorizing your prom hairstyles with headbands, clips, and pins is a great way to create a statement look. As these elements add all the decoration you need, you can save time and effort by opting for a simple style, such as a topknot.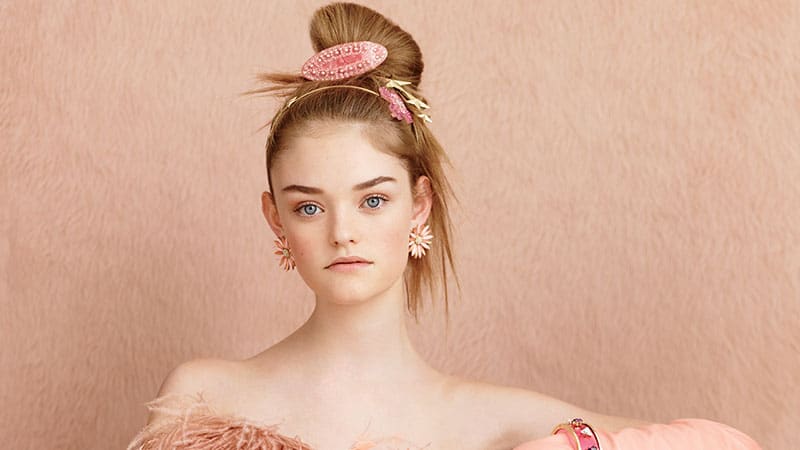 31. Sleek High Ponytail
Take a cue from Ariana Grande. The sleek high ponytail is back, and it's sexier than ever. Sleek ponytails are cute and stylish, making them the ideal hairstyle for your last high school hurrah. This playful pony is perfect for laid-back ladies who are after DIY prom hairstyles.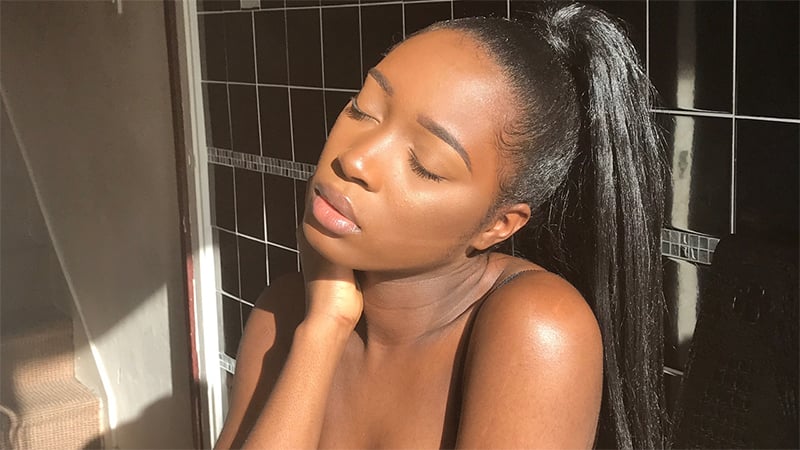 32. Boho Braids
Boho styles are ideal for prom hairstyles as they are young, pretty, and soft. Braid two small sections from the front of your face backward to meet at the back. Either turn the two strands into one braid or tie them into a bun for this adorable gypsy style. Add some movement or a few soft waves to the rest of your hair, but keep it simple.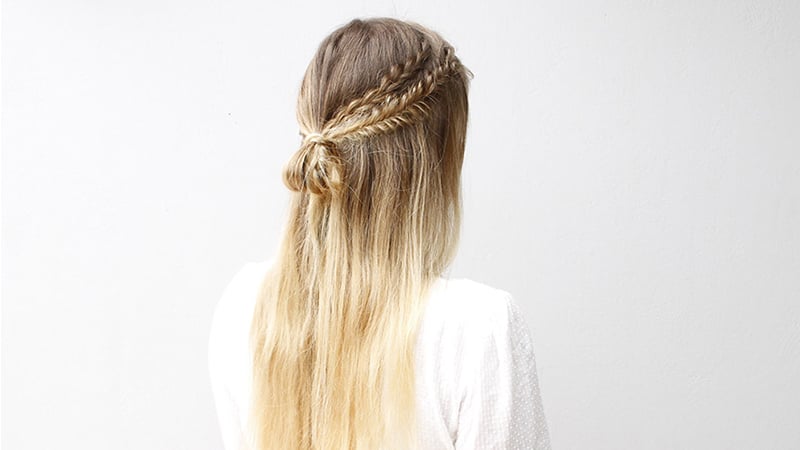 33. Lose Braided Bun
Sleek ballerina buns are great, but sometimes, it's best to keep things soft and simple for prom. This braided bun is elegant, youthful, and chic. It has enough detail to keep from being boring but is not overdone simultaneously. For a very good reason, it is a classic and one of the most popular prom hairstyles.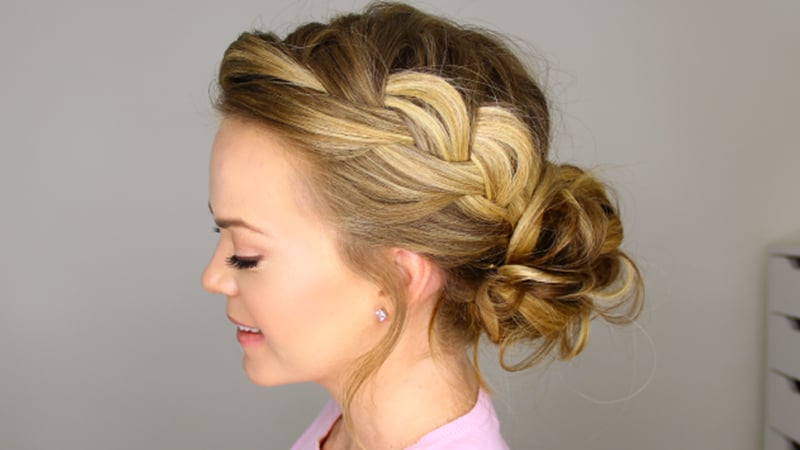 34. Elegant Twists
Don't even worry about a trip to the salon. Twists are one of the easiest styles to achieve. Just take an inch-wide section of hair from the front of your head and twist backward, picking up more strands and twisting them. Secure the strands at the back with a bobby pin. Either repeat this on the other side and join your two twists or tuck a single twist behind a small section of hair at the back of your head. Leaving one side of your hair twisted and one side to fall freely.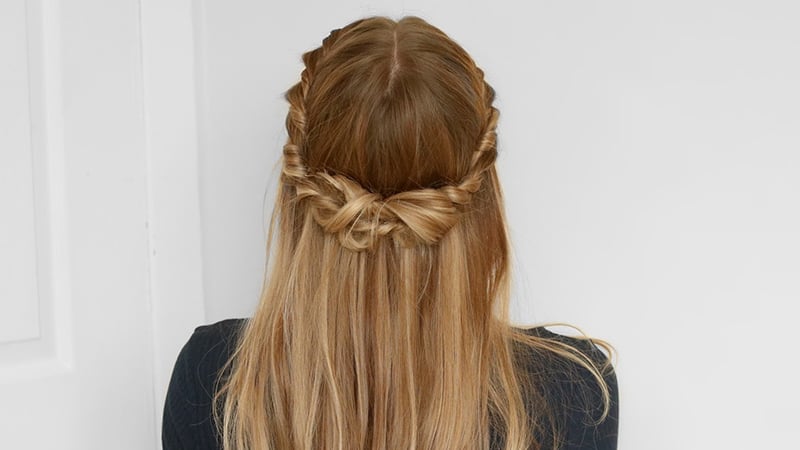 35. Head Pieces for Prom
Headpieces can be a cool and stunning way to add a unique detail to your prom hair, from headbands to decorative clips, scarves, and fascinators. You can never go wrong with a classic and timeless beaded headband or a subtly beaded clip with a bun.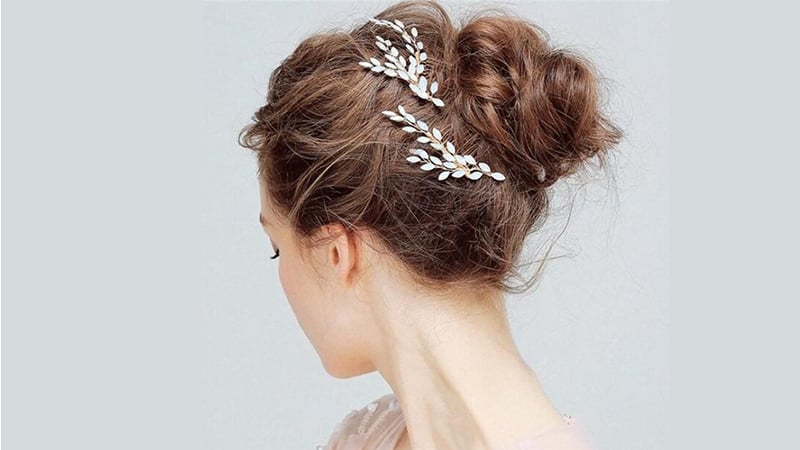 36. Dutch Crown Braid
If a real crown or headpiece is a little too much for you, it doesn't mean you must miss out on being a princess for the night. Try rocking this stunning Dutch crown braid. It will truly have you feeling like royalty.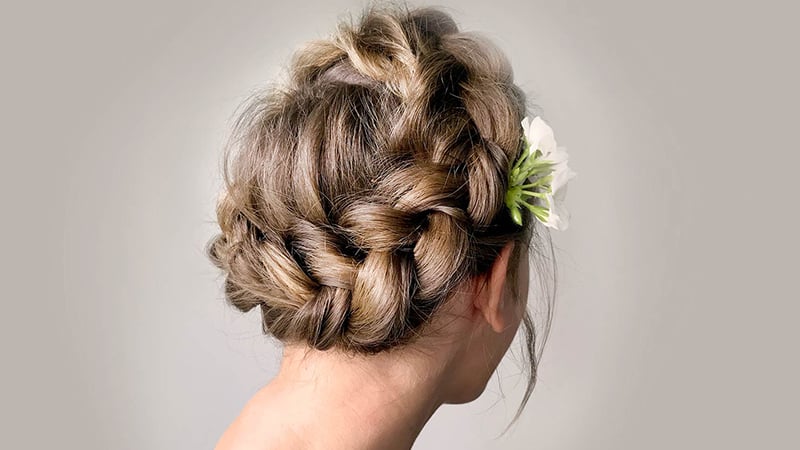 37. Double Braided Ponytail
Give the popular ponytail a pretty edge by adding cute double braids to the side of your head. Braid two sections of hair on either side of your head. Leave out one of the braids and pull the remaining length back into a ponytail. Wrap the braid you left out earlier around the base of your pony and secure it with a bobby pin.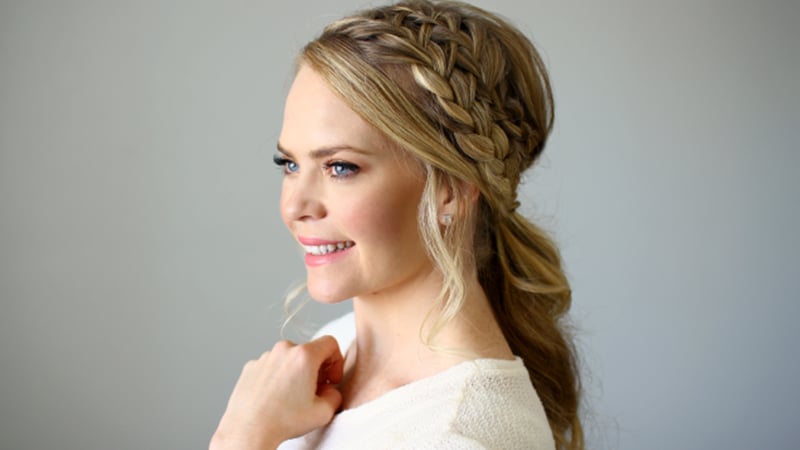 38. Side Swept Curls
One of the most classic prom hairstyles to date, side-swept curls are simple and universally flattering. This stunning style is perfect for the no-fuss girl wanting an effortless yet glamorous look.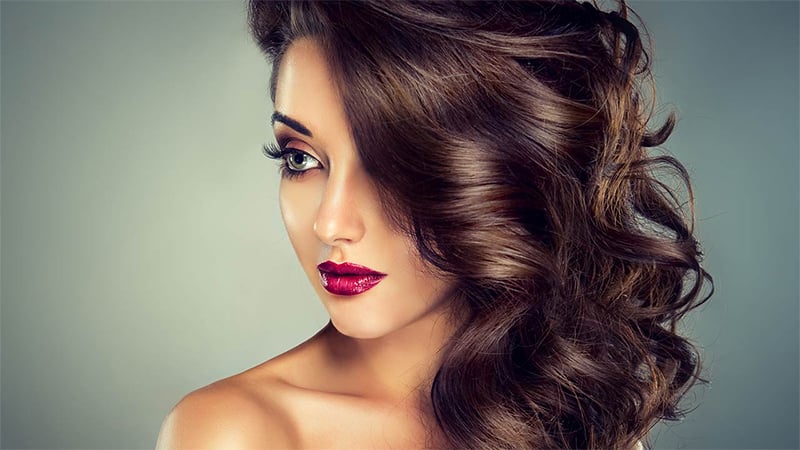 39. Fishtail Braid
A little different from a standard French or Dutch braid, the fishtail braid is pretty yet slightly edgy. Wear it loose to channel your inner mermaid, or adorn your hair with decorative clips for a more feminine take.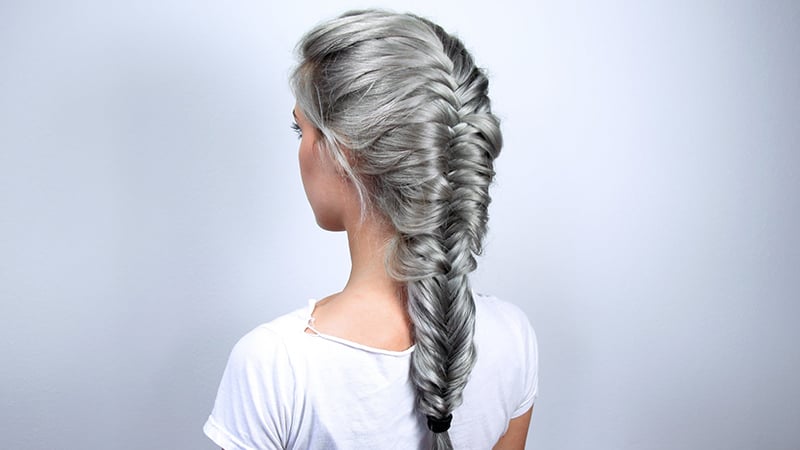 40. Faux Bob
If you want to partake in the bob haircut trend, but don't want to part with your long locks, fake it until you make it, girl. Everyone will think you've made the cut, with this stunning faux bob.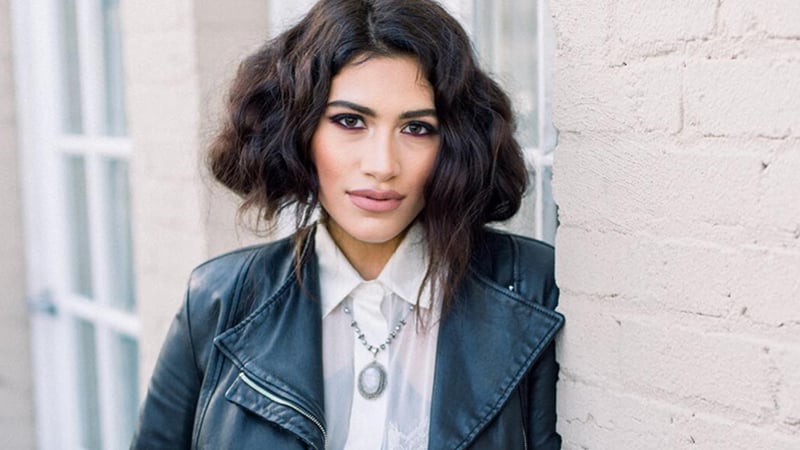 41. Prom Hairstyle with Flowers
If your prom is during the warmer months, why not add some fresh flowers to your style? From flower crowns to clips, or scattered blooms in braids, you can add petals to your prom hairstyle in many ways. Get creative with your hair, and pair this look with a simple, boho dress.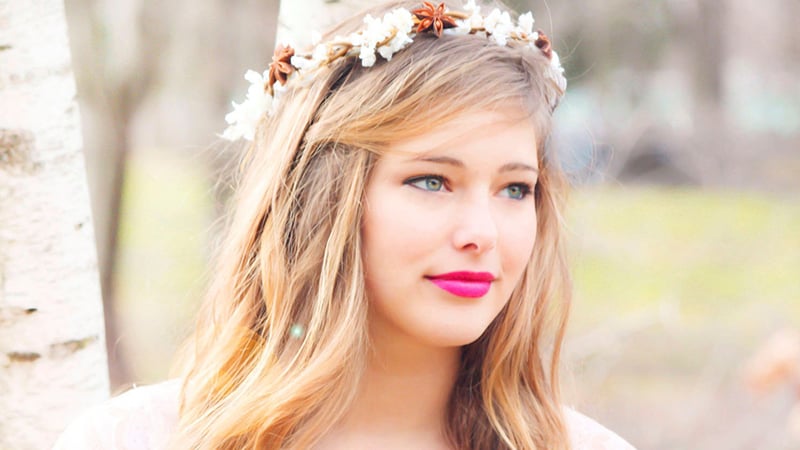 42. DIY Up do
You can still get a salon-quality updo at home without splashing the cash. A classy low bun is the easiest style to do yourself. Roll your hair up into the nape of your neck and secure it with pins. Leave some pieces out around your face for a soft, elegant look.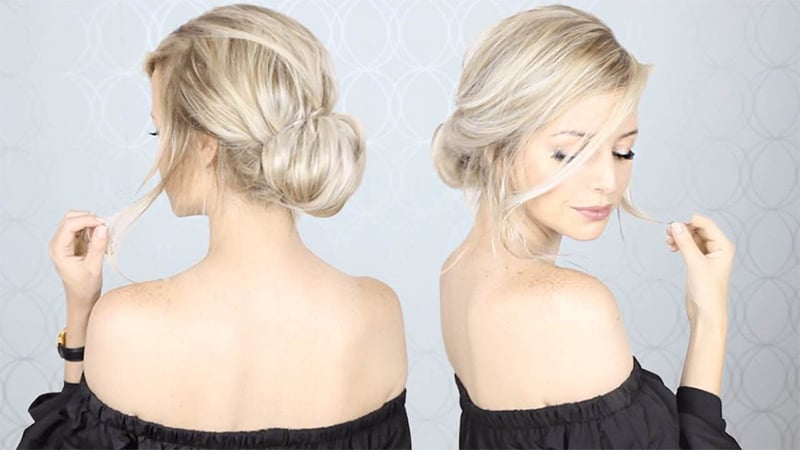 43. Half Up Half Down Prom Hirstyle
From twists to top knots, beautiful braids, or half ponytails, when it comes to doing it yourself, half up half down hairstyles are incredibly easy. We love this easy stunning twisted style.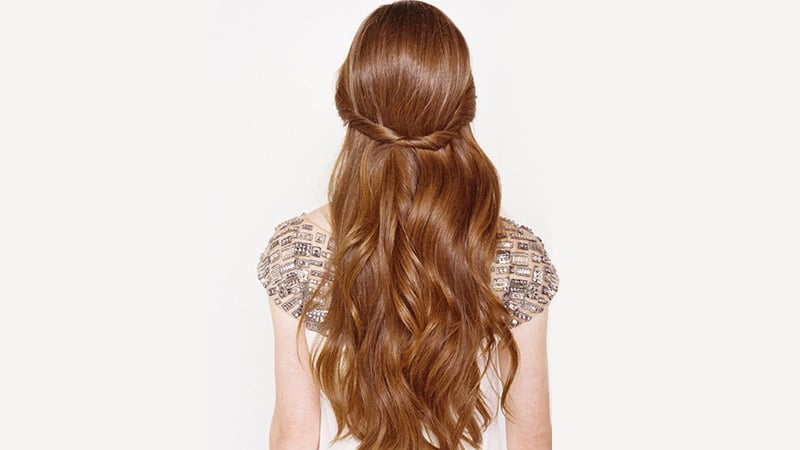 44. DIY Hair Down
Save yourself a buck, especially if you want to wear your hair down. There is nothing wrong with curling, waving, or straightening your own hair for prom. For this stunning pin-up look, wrap large strands of hair around your curling iron. Ensure you keep the sections flat at all times. Brush the curls out for beautiful bouncy waves and lightly run some anti-frizz through the ends.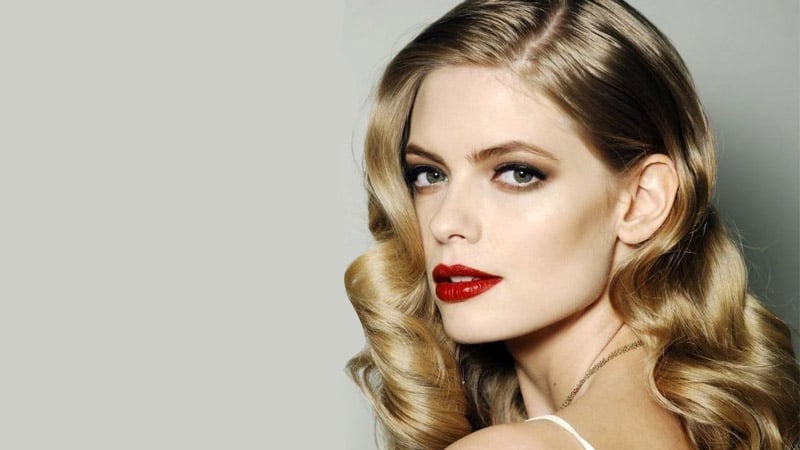 45. Braided Side Bun
Give the classic braided bun a modern touch by pulling it to one side. Allow the braids from one side to extend all the way across the back of your head and into the bun on the other side. Pull out a few strands to create a softer prom hairstyle.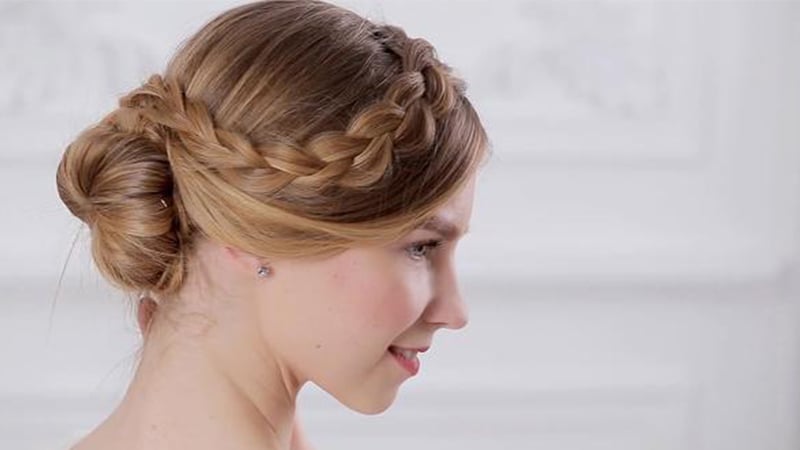 46. Tousled Waves
Beach, punk, and boho babes alike all love a tousled wave, and it's easy to see why. This stunning style is low maintenance, effortless, and will suit any dress. It is perfect for laid-back girls who want that 'woke up like this' or 'beach babe' look.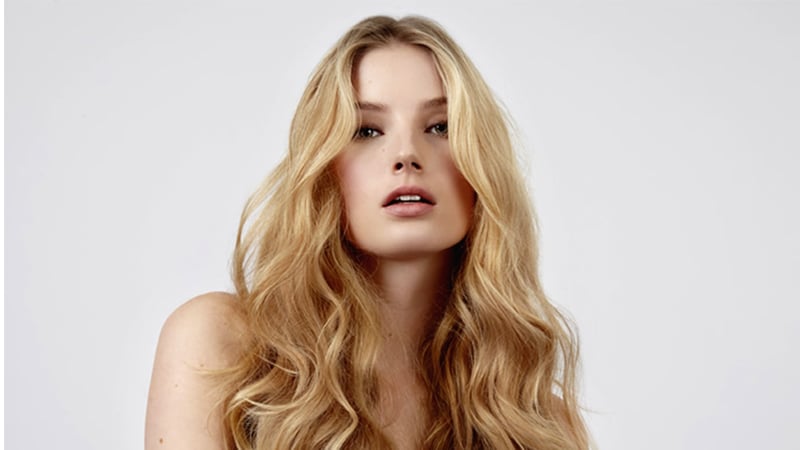 47. Upside Down Braid into Bun
Glam meets boho with this super cool upside-down braided bun. This style is perfect for incorporating a little edge into a slick updo, and it will absolutely have you standing out in the crowd.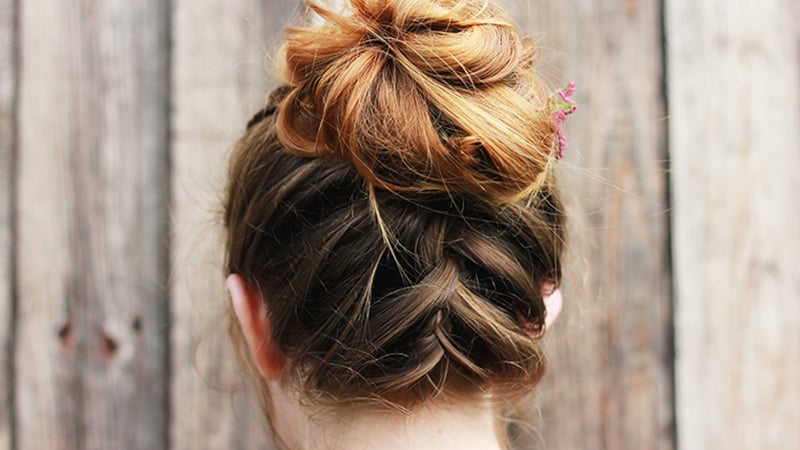 48. Reverse Headband
The reverse headband is on-trend yet timeless. This is another stunning style to channel your inner boho vibes. Go for a simple metal headband with either beaded or leaf-like detailing. This style can be worn with straight hair, curls, or a low ponytail or bun.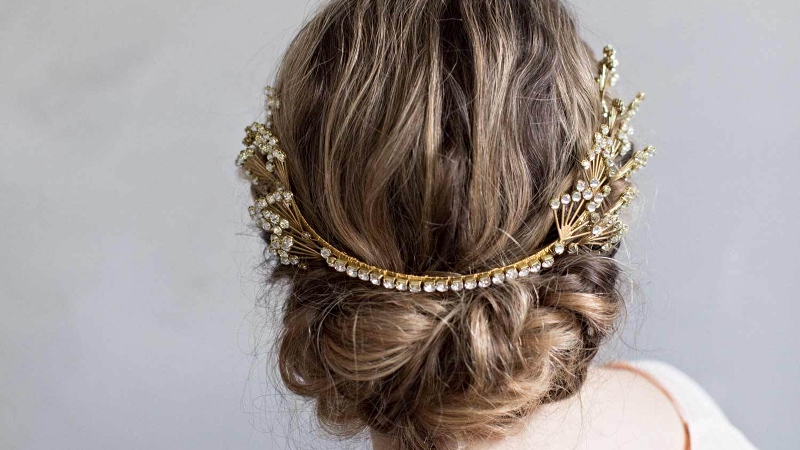 49. Double Braided Bun
If you want your braided bun to stand out from the rest, try this stunning double-braided style. Double braids are also great for long hair, which might be a little too heavy for a single braid.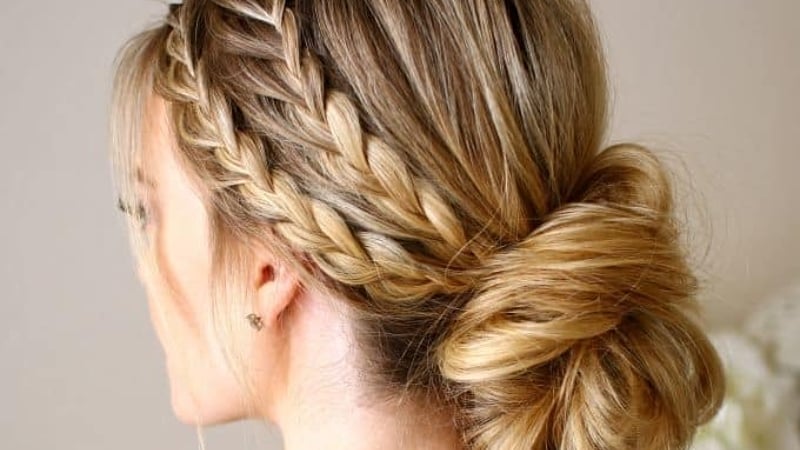 50. Bows For Prom
Take some old-school-style cues from Bridget Bardot and bring back the cutesy oversized bow. Bows are fun, feminine, and flirty, making them the perfect addition to any prom hairstyle.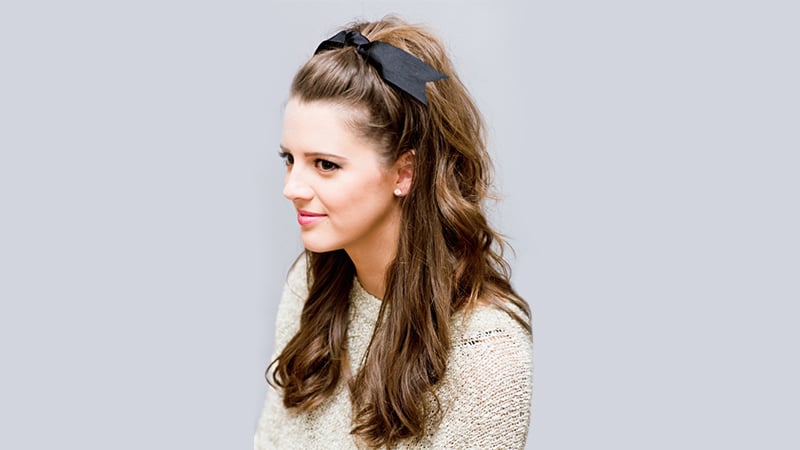 Prom Hairstyles FAQs
How should I do my hair for prom?
There are endless options for hairstyles for long hair when it comes to prom. You can choose a classic updo featuring curls and braids or opt for something long and loose from beach waves to sleek and straight. Try a half up half down, cornrow braids, retro curls, pinned-back sides, messy bun, hair accessories, or a high rope braid. Whatever you choose, it should tie in with the style of your dress or outfit for the perfect look.
How can I do my hair for prom at home?
The best way to perfect your DIY prom hairstyle is to practice. There are lots of channels on YouTube that have excellent follow-along tutorials, but you'll want to make sure you rehearse your chose style a few times before the big night, to get the techniques down pat, and make sure you have all the right products. Plus, it's an excellent excuse for a fancy hairstyle on any regular day. Low buns, sleek ponytails, loose curls, straight hair, and half-up half-down styles are great for doing yourself.
Should I wear my hair up or down for prom?
You can wear your hair up or down for prom — there are no strict rules about hairstyles. Things to consider when deciding include hairstyles you like, what you're comfortable with, what outfit you've chosen, and even how hot the evening will be.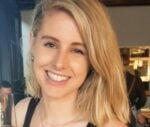 Taylah Brewer holds a bachelor's degree in fashion and business and is a skilled writer with several years of experience in the world of online content creation and copywriting. She is passionate about fashion, beauty, and all things lifestyle-related and has been writing for The Trend Spotter since 2016. She currently works as the Head of Digital & Ecommerce at White & Co.
SUBSCRIBE TO OUR NEWSLETTER
Subscribe to our mailing list and get interesting stuff and updates to your email inbox.