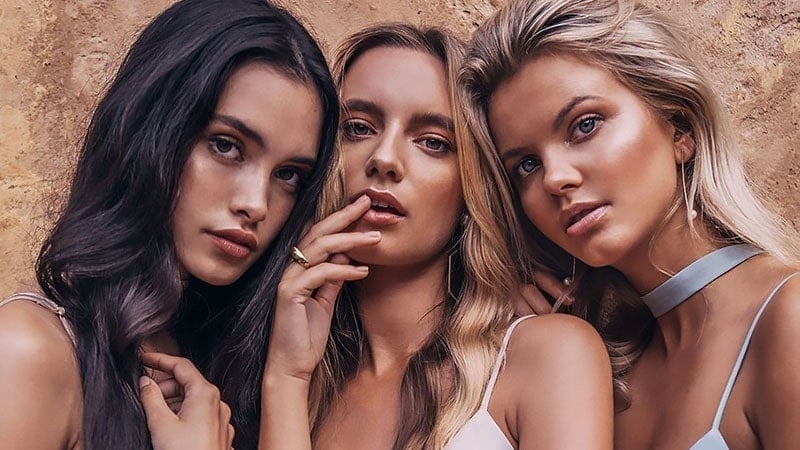 Have you been wanting to switch up your look with balayage hair color but not sure where to start? If you're looking for tips on getting the perfect highlights or just trying to understand what this trend is all about, we've got you covered! In this article, we will explain everything there is to know about balayage hair color and provide helpful guidance on which styles are best suited for your individual hue.
What is Balayage Hair Color?
Balayage is one of the best ways to lighten your hair. The coloring technique is popular because it creates a gorgeous, natural appearance that is perfect for women of all ages. The appeal of balayage is that it is done by hand-painting color onto the hair, creating a more subtle finish than traditional highlights and resulting in a softer look. Balayage can be incredibly versatile; you can opt for a full head or only a few strands. You can try it on dark hair, embrace your roots, or brighten blonde locks and add depth and dimension. Another pro is that it is less damaging and time-consuming than dying your entire head of hair while still letting you experiment with color.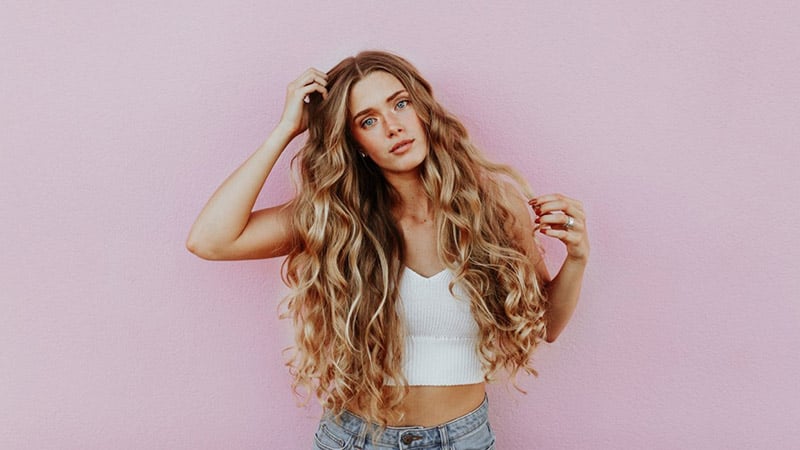 What is the Difference Between Highlights and Balayage?
The difference between highlights and balayage is that highlights typically use foils, whereas balayage is hand-painted onto the hair. This creates a sweeping effect and results in a more natural color. Balayage is also less maintenance and lasts much longer than highlights. There are many pros to balayage, and it can be incredibly versatile; you can opt for a full head or only a few strands, depending on how dramatic you want the finish to be. Balayage is also expensive and will often cost more than highlights. However, considering that it lasts longer, this should not be a deterrent. For more information on the differences, watch this YouTube video by professional hair colorist and stylist @Ellebangs.
Balayage Hair Color Ideas
1. Balayage Blonde Hair
Balayage works well for women with naturally blonde hair, as it adds depth and brightness. Compared to traditional hair highlights, balayage offers a more subtle and blended finish, creating a softer appearance. This attractive coloring technique can enhance your youthfulness while drawing attention to your hair and accentuating your haircut. Consult with your colorist to select the perfect shade of blonde that complements your skin tone and natural hair color.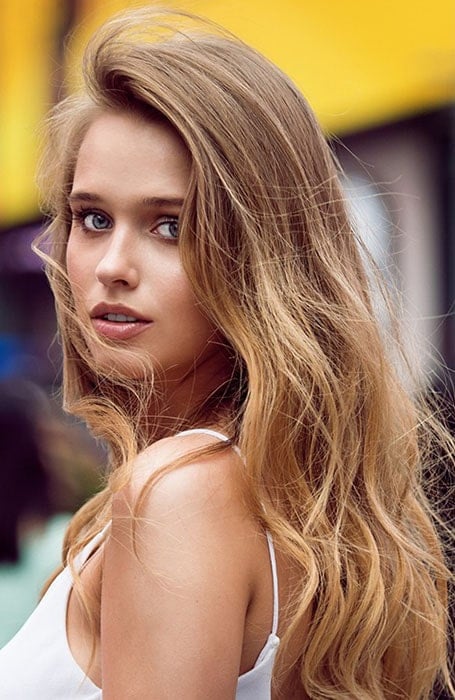 2. Balayage Brown Hair
Balayage can be created on light and dark hair and will look gorgeous. If you want to give your hair a modern update, consider brown hair balayage. The technique is incredibly flattering and can help lighten your dark hair while adding dimension and giving it a lift. It also has a very natural finish and is less maintenance than traditional highlights.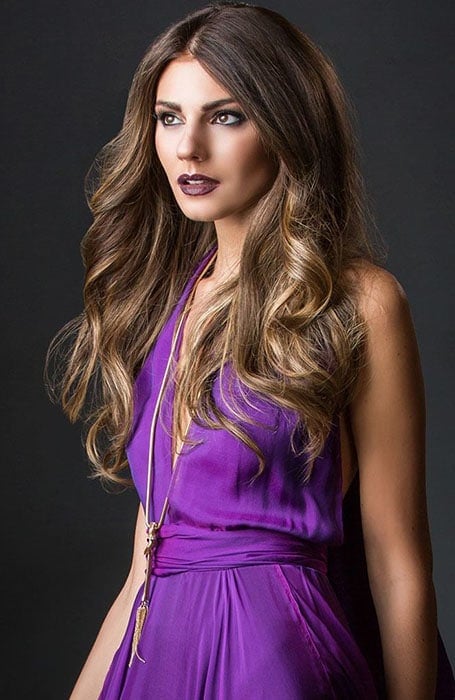 3. Balayage Brunette Hair
If you have brunette hair and want to give it a lift, try adding brown balayage to it. The coloring is achieved by hand-painting highlights onto the hair and creating a more subtle finish. The placement is also important, and choosing to lighten hair around the face can create a flattering, face-framing effect.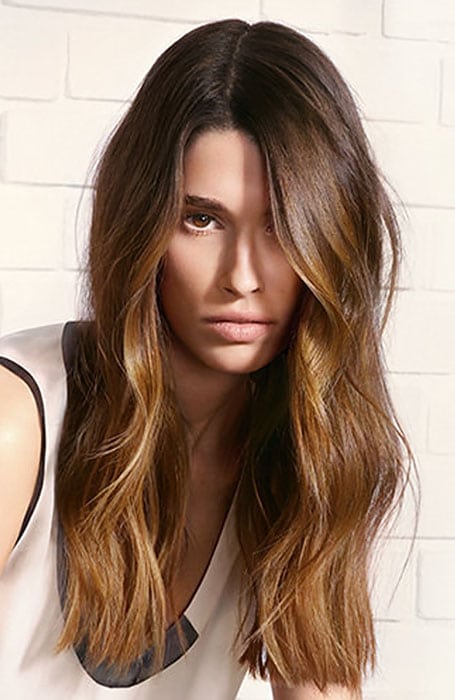 4. Balayage Highlights
Balayage is used to lighten the hair, creating a subtle and natural finish to traditional highlights that use foils. It is achieved by hand-painting the color onto the hair in a sweeping effect. The technique often becomes denser toward the bottom of the hair and can create an interesting contrast. Balayage can also add dimension to your hair and highlight your chosen cut, for example, a lob hairstyle. It can be done on multiple hair colors and helps achieve a soft, blended, and graduated appearance.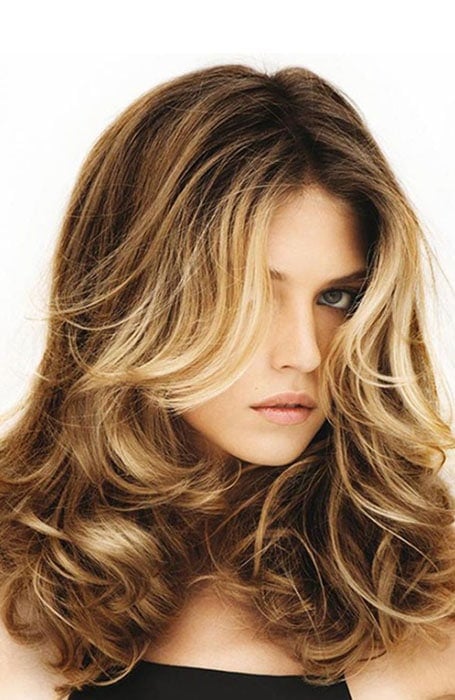 5. Balayage Brunette Hair with Highlights
For women seeking a subtle way to brighten their dark hair, balayage is a perfect choice. Focus the color around the face to accentuate your features and create a face-framing effect. Balayage is also known for its low-maintenance nature and long-lasting results, often lasting several months. Furthermore, it can be applied to different shades of brown hair color and various hair textures and lengths. Notably, balayage minimizes hair damage, leaving your locks looking healthier.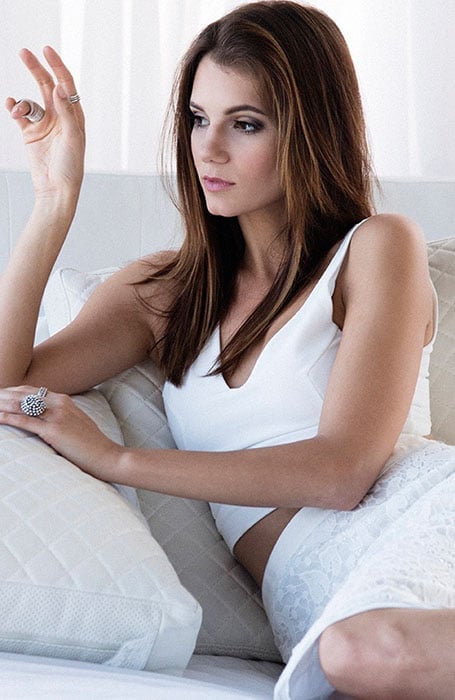 6. Balayage Long Hair
Having long hair provides both femininity and beauty while also offering a wide range of styling and coloring options. If you're looking for an appealing hair update that adds dimension, consider trying balayage. This popular coloring technique is particularly noticeable on long hairstyles for women, giving it a natural, sun-kissed finish with a graduated and balanced appearance.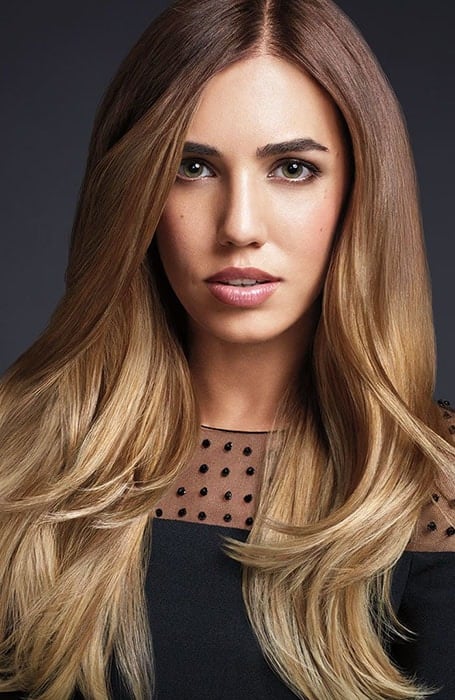 7. Balayage on Black Hair
If you want to change your appearance and subtly add some color, consider balayage on black hair. It would usually be a lengthy and damaging process to lighten dark hair without excessive bleaching, which is why balayage is popular. It is a very low-maintenance coloring technique, and you do not have to worry about full coverage of the roots; this allows you to go several weeks and even months before color touch-ups.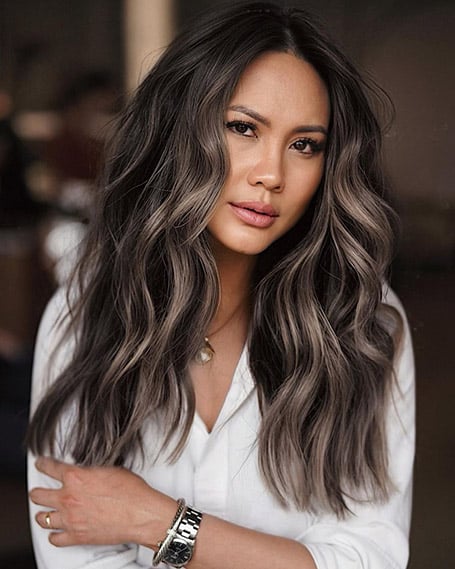 8. Balayage on Dark Brown Hair
Balayage on dark brown hair has several advantages over other highlighting techniques. It is easier to achieve, less damaging and requires less maintenance. By adding light brown or blond balayage, you can give your dark hair a sun-kissed look, which is especially popular during the summer months. The subtle transition in color from the roots to the tips creates a beautiful and natural appearance.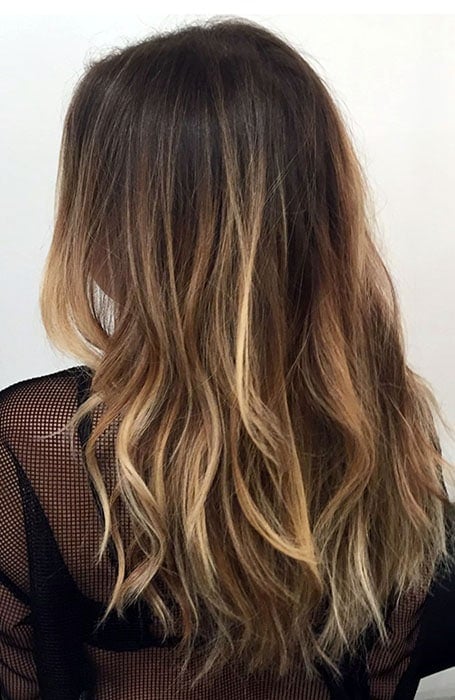 9. Ash Purple Balayage
If you're looking for a fun hair color that lets you showcase your personality, consider ash purple balayage. This purple hair color has a silvery hue and requires careful maintenance as it tends to fade quickly. You have options to experiment with this shade – opt for a blended approach by applying it to lighter hair or add just a few streaks. Alternatively, you can make a bold statement with dense balayage or pair it with darker locks. The outcome is a rebellious and stylish look.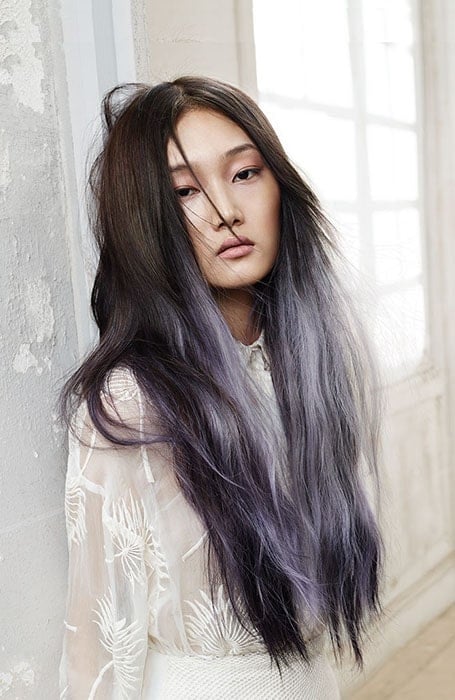 10. Balayage Light Brown Hair
Light brown hair is a versatile color that suits different skin tones. To enhance light brown hair naturally, you can explore balayage hair color. This technique involves carefully applying highlights to create a seamless and blended appearance. It offers the chance to experiment with different shades of brown or blonde to achieve the desired effect. By incorporating lighter colors like blonde, you can create a subtle contrast and accentuate darker roots.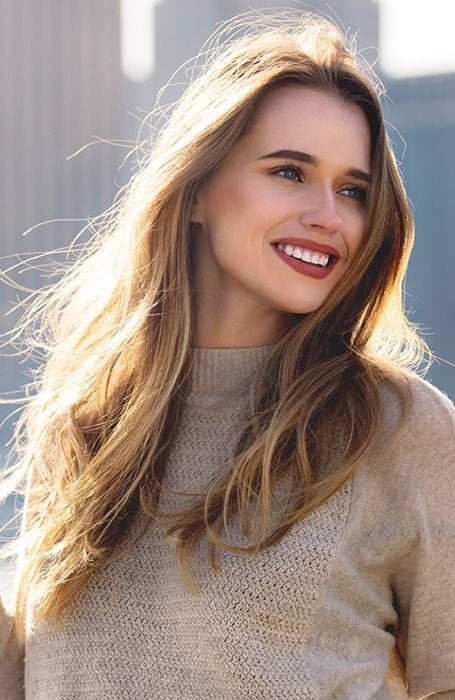 11. Balayage Red and Brown Hair
Balayage with red and brown tones creates a luxurious, warm color that exudes style and individuality. Red hair, being the rarest shade, instantly makes a statement. While it beautifully complements fair and light skin tones, adding brown hues makes it more versatile and enhances a range of complexions. If you desire a captivating and distinctive look, this is the perfect choice to make heads turn.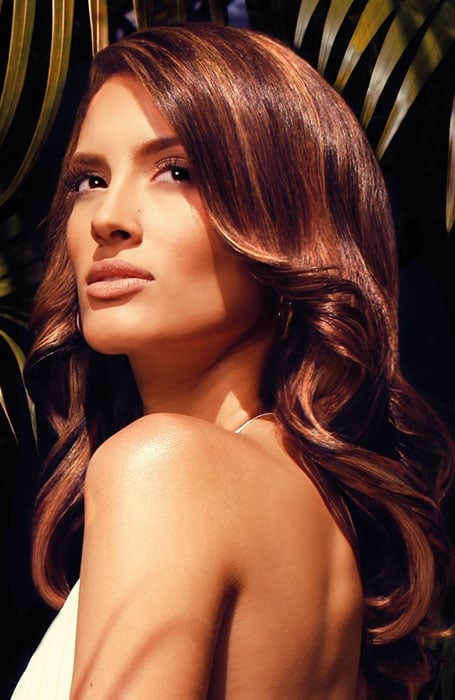 12. Balayage Ombre Hair
Ombre hair color and balayage are two different coloring techniques. Balayage is defined by the sweeping effect it creates, with color being hand-painted onto the hair resulting in a soft, blended appearance. It can use several colors and is randomly dispersed on the hair. On the other hand, ombre is a graduated approach using a combination of two colors, one light and the other dark. The result is a natural-looking color that will leave your hair with dimension and movement.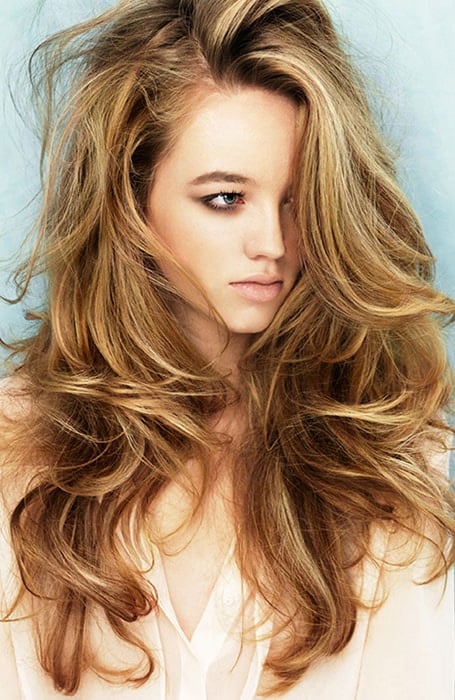 13. Babylights Balayage
If you want to add some color to your hair in a natural, balanced way, try out babylights with balayage. These thin, delicate streaks of color are soft and subtle and an excellent way to brighten your hair, making it look sun-kissed and healthy. They can also add dimension and lift, and the positioning you choose could help frame your face and highlight your features. Babylights are achieved with foils, while balayage is done by hand-painting the hair with color in a sweeping effect. Combining these two effects will be gorgeous, especially when done on light hair.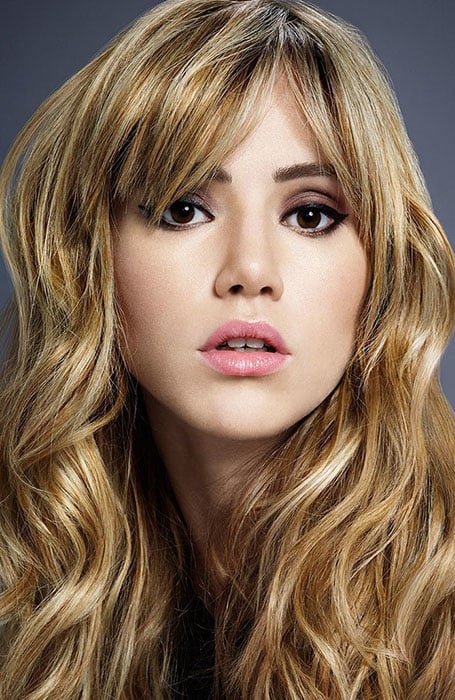 14. Black to Blonde Balayage Hair
Blonde highlights on black hair can be incredibly damaging, time-consuming, and high maintenance. They seldom look natural, and you will regularly need to touch up the roots. In contrast, balayage helps create a much more subtle, blended appearance which is great for those who want to brighten their hair, give it lift, and create an effortlessly chic appearance. This is an attractive way to try out light colors despite having naturally dark hair. Depending on how dramatic you want the contrast with your dark roots, you can experiment with different hues. If you want very light strands in your hair, you may need to work with your hair colorist over multiple sessions to achieve this.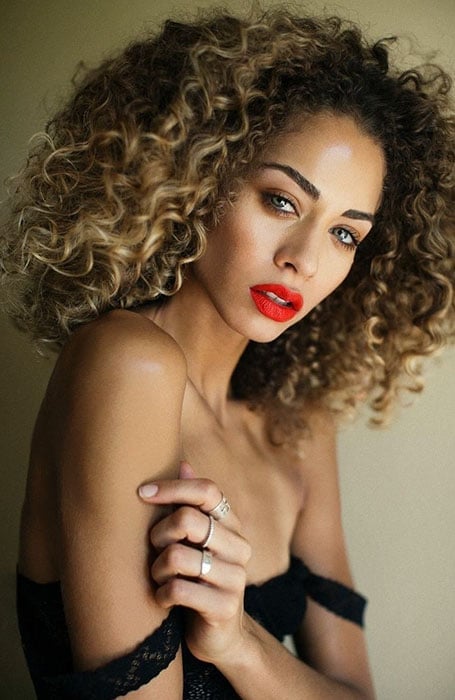 15. Balayage Blonde Ombre Hair
What is not to love about the combination of ombré and balayage? Both of these techniques are perfect for brightening your hair and letting you experiment with different colors. It is a fantastic way to highlight your natural hair texture, create depth and dimension, and leave you with natural-looking, gorgeous hair that you can be proud of. Ombré features two colors blended into each other, whereas balayage involves hand-painting color onto the hair in a sweeping motion. Combining these techniques works well with darker roots and will make the change between the two colors appear softer and more natural. One of the advantages of both of these techniques is how long they will last.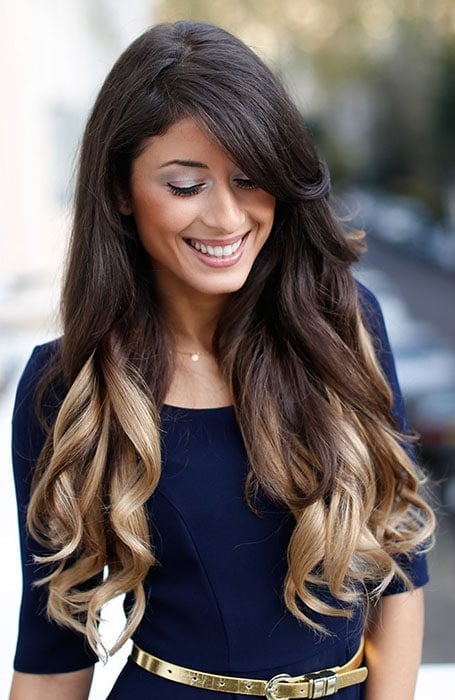 16. Brunette to Blonde Balayage Hair
The fantastic thing about balayage coloring is that it can be achieved on naturally light or dark hair. To give lift and brighten your brunette hair, add blonde color to it, giving you a sun-kissed appearance. It is the perfect alternative to dying your hair. The result is a stylish look that is soft, subtle, and easy to maintain. It is also trendy when women want a change and wish to lighten their hair in the summer months. That said, there should be nothing stopping you from embracing this gorgeous color all year round.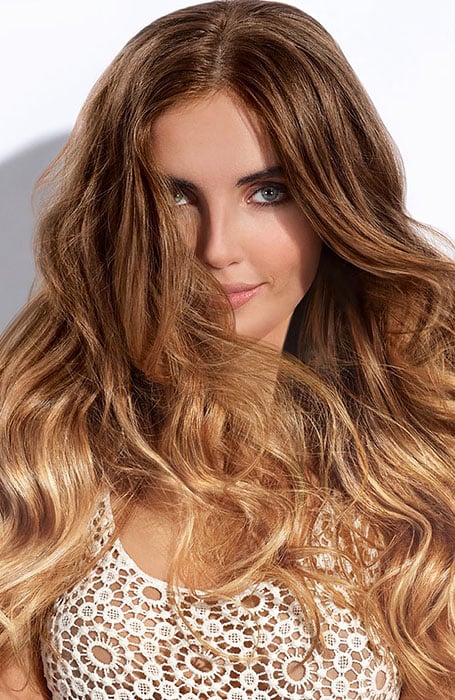 17. Caramel Balayage
Caramel hair balayage is incredibly flattering and can be adapted to suit most skin tones. It will leave you with a warm color, perfect for those who want gorgeous hair with golden highlights and a brown base. The balayage technique helps create a soft, natural look and is a great way to experiment with color. You will love how the color will give your hair depth and dimension, but it is also fantastic for those who want chic hair that is effortless to style and maintain.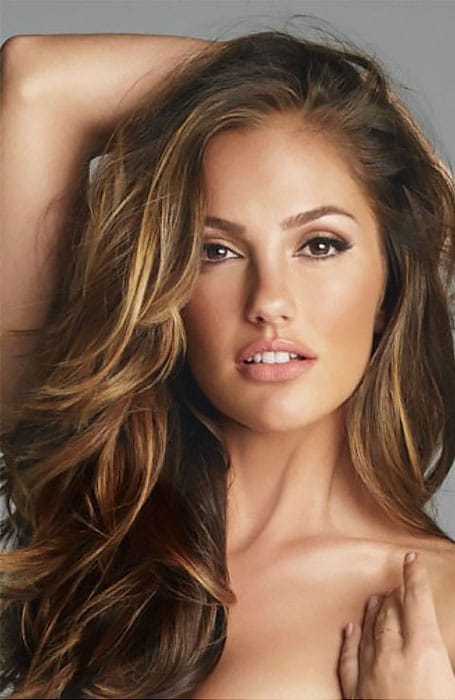 18. Caramel Balayage on Black Hair
If you want to add some lightness to your black hair but find blonde to be too contrasting, consider trying caramel balayage. Caramel hair color is a warm and rich shade that creates a captivating contrast between your natural color and the highlighted strands. It is a fantastic way to enhance the volume and depth of your hair. Collaborating with your hairstylist will help you determine the optimal placement, whether it's emphasizing the ends or framing your face.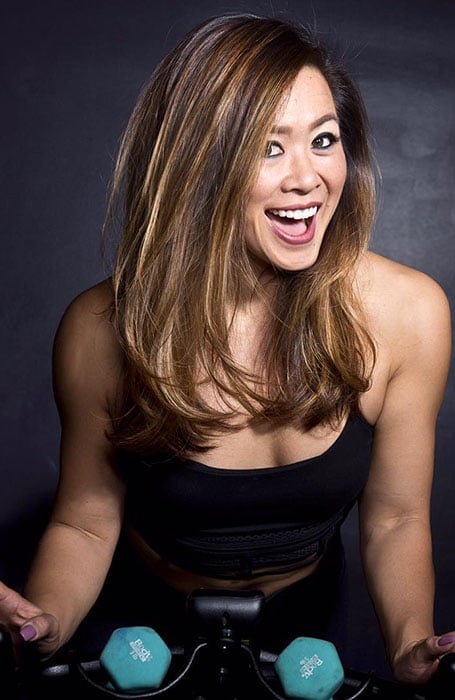 19. Chocolate Brown Balayage Hair
Chocolate brown hair color is a rich and warm color, and wearing it with balayage will help you to achieve a head of hair that appears healthy and full. The color is given its name because of its resemblance to confectionery and is surprisingly flattering for most skin tones. The color is easy to wear; it won't make you appear washed out. The balayage effect lets you lighten your hair, giving you a brighter appearance. It is an easy way to try out colors and is less commitment than completely dying your hair a new shade. In addition, the sweeping effect can give you depth and dimension.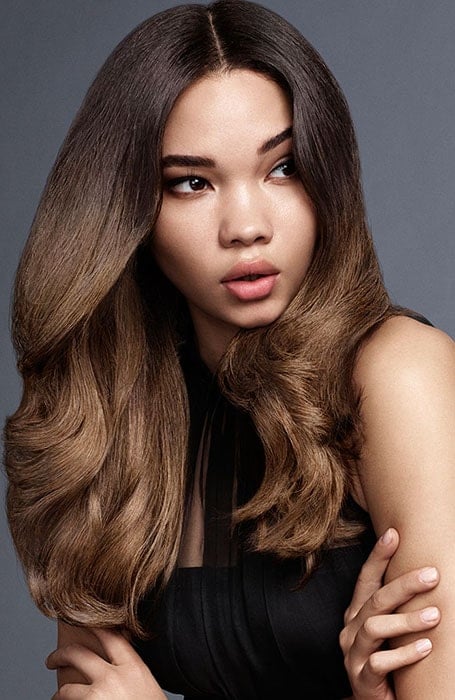 20. Cool Blonde Balayage Hair
For an icy style that will make you look like a Scandinavian princess, consider cool blonde balayage. The idea with balayage is to create multi-tonal hair that appears more natural than other coloring techniques. Cool blond is a great color to add to naturally light hair and give your locks a brighter appearance. On blonde hair, it can create a soft and subtle look, or if you want to make a statement with your hair, you may want to try out this color on a darker base, such as light brown. This will produce a more dramatic contrast, which, while stunning, will also be harder to maintain.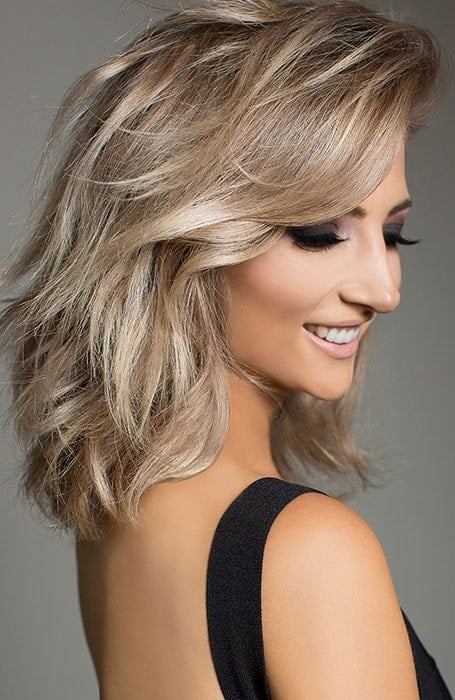 21. Balayage Copper Hair
Copper is a gorgeous choice if you prefer rich and warm colors. Its reddish-brown hue can be incredibly flattering, especially when combined with balayage, to add depth and dimension to your hair while lightening it. The level of contrast between your roots and the ends will also affect the amount of maintenance required for your hair. For an appealing face-framing effect, consider focusing the highlights around your face. And if your lips are one of your standout features, enhance them further by wearing a vibrant shade of red lipstick that complements your hair color.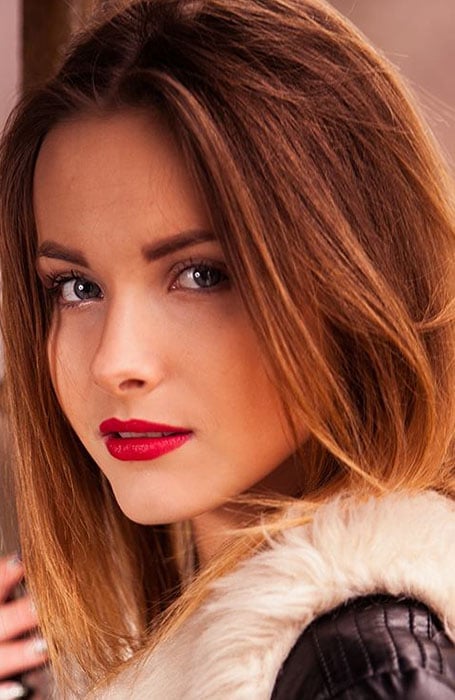 22. Balayage Dark Hair
Dark hair looks gorgeous with balayage and is a fantastic way to lighten and brighten your locks. You can experiment with various colors on your dark hair, working with your colorist to determine the look that will best suit your hair color and complexion. When deciding on the placement, remember a few streaks of color around the face can draw attention to your features and be incredibly flattering. The appeal of balayage is that it doesn't have to be a full head to make a statement, and sometimes less is more.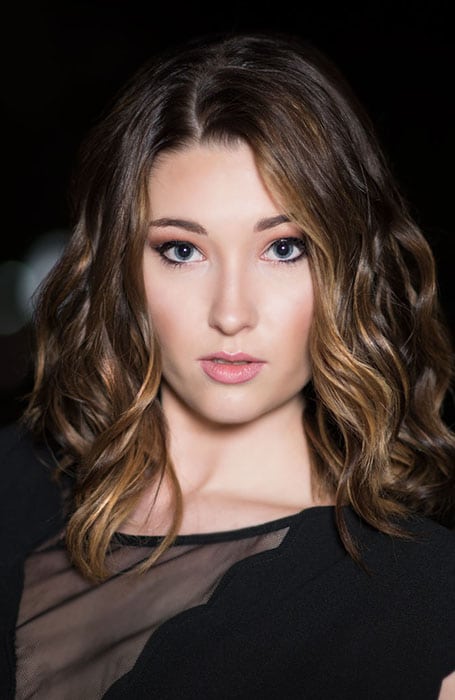 23. Dark Blonde Balayage Hair
Choosing a dark blond shade instead of super light blondes or cool, ashy colors can be a great option. Balayage, a technique that involves hand-painted highlights throughout the hair, offers a simple and natural look with a soft and blended appearance. It complements both light and dark colors, allowing you to find the perfect combination that flatters your complexion.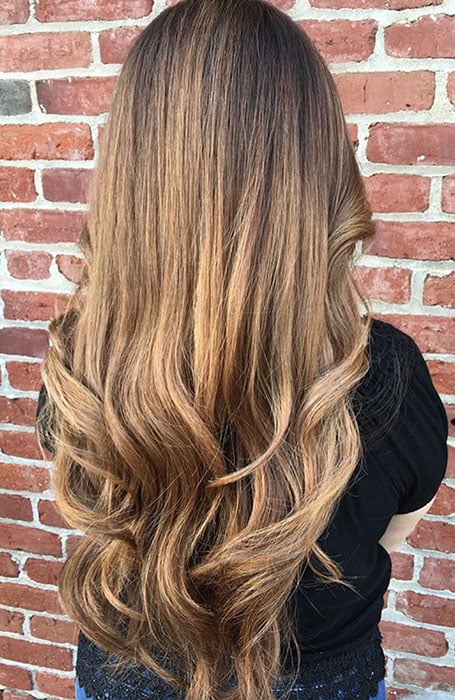 24. Golden Balayage
Golden balayage is stunning and can be added to dark or light hair, depending on the contrast you wish to achieve. It is a wonderful way to lighten your appearance and help you achieve hair that you are proud of and want to show off. You can also experiment with the placement of your highlights, including focusing them around your face. This face-framing effect has a decidedly 80s feel but has had a resurgence in popularity. The modern approach to statement highlights is much more subtle and wearable and will draw attention to your face.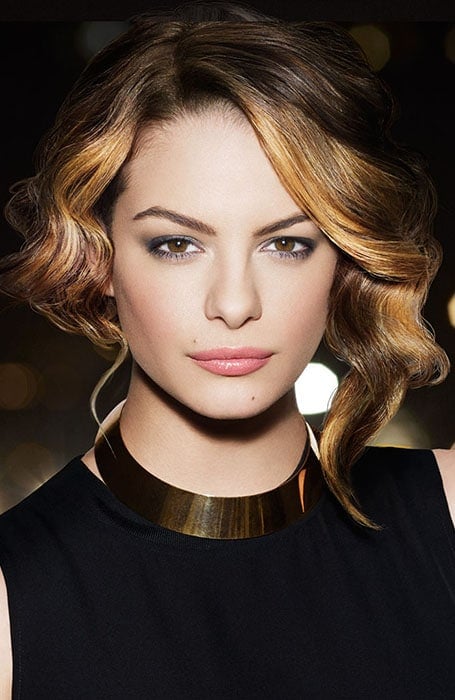 25. Balayage Grey Hair
In recent years, grey hair has become one of the most popular hair colors for women who want bold and rebellious hair. If you do not have light hair to start, you will need to bleach the hair first; this can be damaging and drying. It can also fade quickly. To find a way to try out one of the hottest hair trends but in a more subtle and manageable way, you can add it using balayage. This will give your hair an interesting and edgy appearance and is an excellent way to try out the color without fully committing to dying the whole head of hair.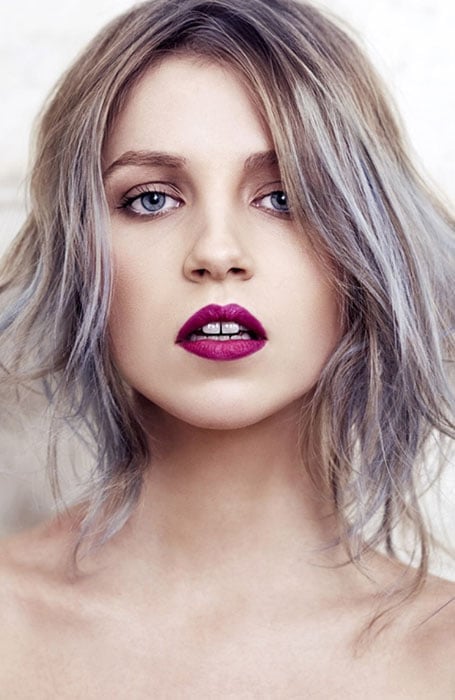 26. Light Blonde Balayage
Light blonde balayage has the potential to appear subtle and natural, with just a few shades lighter than your natural color. Furthermore, it can bring out a youthful appearance and draw attention to the texture and cut of your hair. However, it is worth noting that light blonde hair tends to showcase damage and dryness more readily compared to darker hair tones, which can help conceal such issues. Therefore, it is crucial to maintain your hair in optimal condition and schedule regular trims.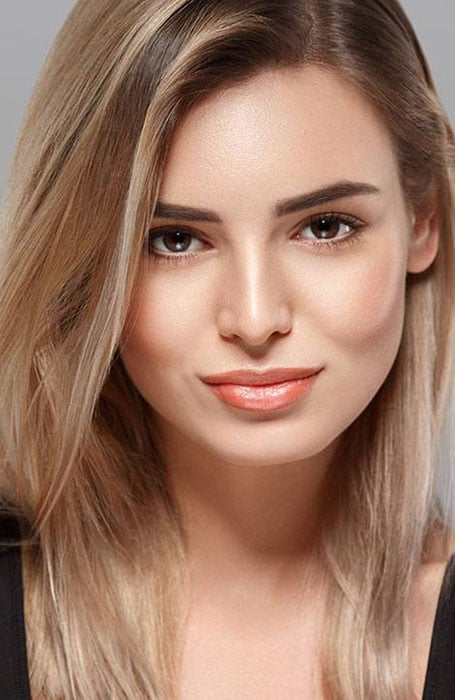 27. Pink Hair Balayage
There are women who prefer a subtle and natural appearance, while others aim to stand out. Pink balayage falls into the latter category, appealing to those who desire a bold and rebellious look. Pink hair color demands attention and can be added to dark blonde hair for a more understated choice or paired with platinum blonde for a striking contrast. Incorporating pink balayage is a delightful opportunity to express oneself and enjoy the process.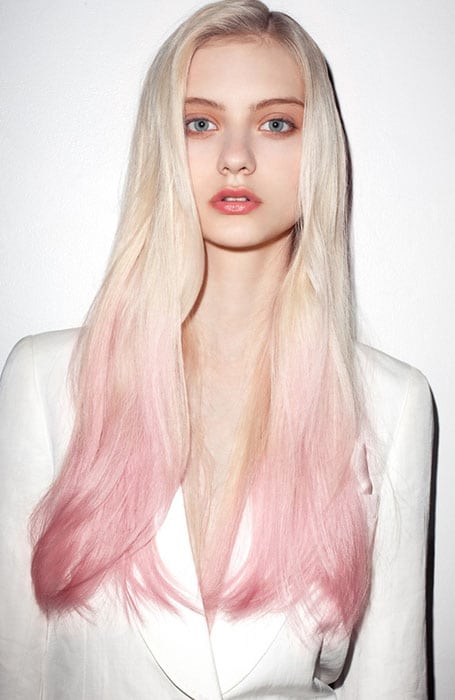 28. Purple Balayage Hair
The great thing about purple balayage is that it lets you have some fun with your appearance without fully committing to dying your entire head. Depending on how dramatic you want the contrast to be, you can opt for light hues, such as pastel lavenders, or rich, dark purples. If you have dark hair, you may wish to pair it with a rich purple hair color for a more blended and subtle appearance. You can also bleach the strands first if you want a more vibrant effect.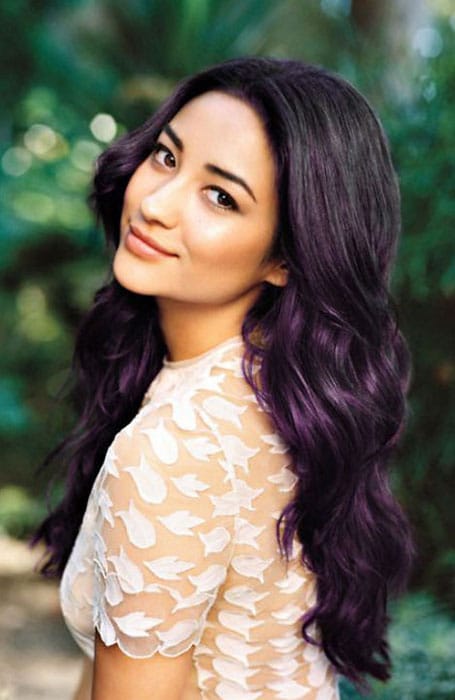 29. Red Balayage
Red hair is a rare natural color, and for this reason, it often demands attention. There is richness and uniqueness to red locks, but there are many shades to choose from. You can also add dimension and depth to your hair by adding red balayage. This can be done over naturally red or auburn hair color tones but can also be paired with blondes and browns, depending on how much contrast you wish to create. For a soft look, try out blond balayage over your red locks – the result is gorgeous.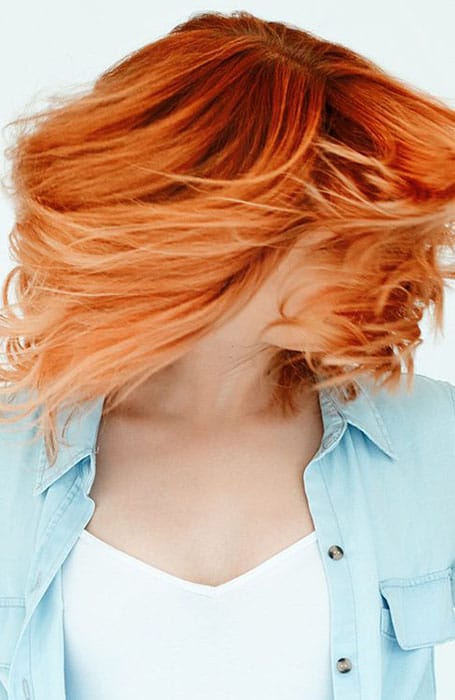 30. Subtle Balayage Hair
You can opt for a full head of balayage, focus it around the sides of the face to frame it or keep it simple and subtle. The great thing about balayage is that there are many different approaches; you can experiment with color, how many strands you choose to lighten, and various hair textures and lengths. If you want a pretty and natural look, dye only a few strands of your hair for a sun-kissed appearance that adds dimension to your hair. It is also best to only opt for a few shades lighter than your normal hair for the most natural results.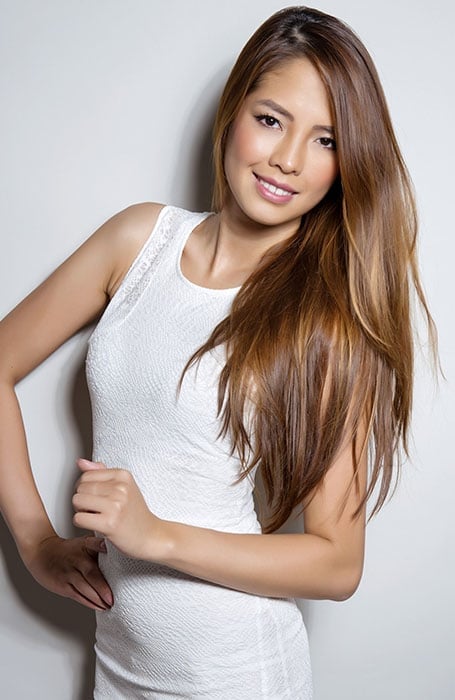 31. Balayage White Hair
White hair is incredibly stylish and has been favored by celebrities and style icons. It can be hard to achieve, especially if you have naturally dark hair, and it can be a long and damaging process to dye your entire head of hair white. You could add white balayage to your hair for a more subtle approach. This looks especially great with hair that is already light, as it creates less of a contrast. That said, for those who want to stand out, you can add white to darker hair; just remember it will be more maintenance and not look as natural. The darker your hair, the more regular touch-ups you will require.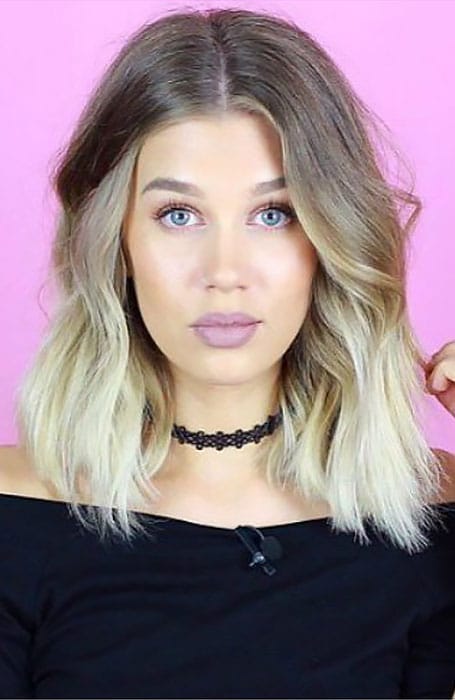 32. Ash Blonde Balayage Hair
Ash blonde balayage hair color is a cool blonde shade that has a hint of gray. It is a great choice for someone seeking a unique look, although it can be difficult to upkeep and tends to fade quickly. Ash blonde hair complements fair skin tones with cool undertones and can be paired with light or dark hair. It is particularly striking when applied over a dark brown or black base color.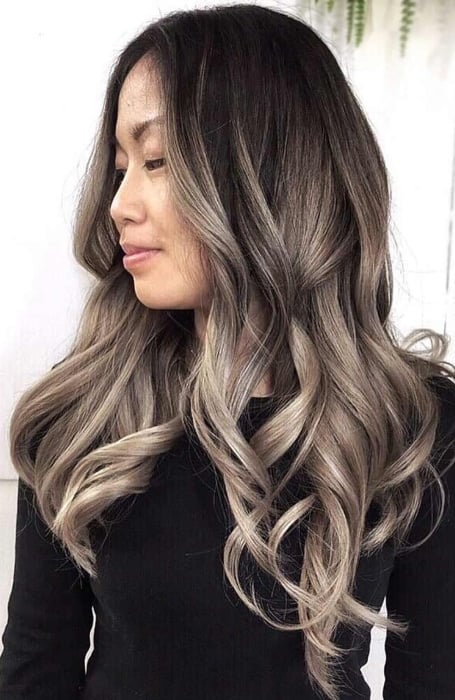 33. Balayage Short Hair
Balayage is a flexible coloring technique that can be applied to different hair textures and lengths. While long hair allows for more dimension and depth in balayage, short hair can also achieve a stylish look. There is a wide range of popular women's hairstyles that complement balayage, so you have plenty of options to choose from.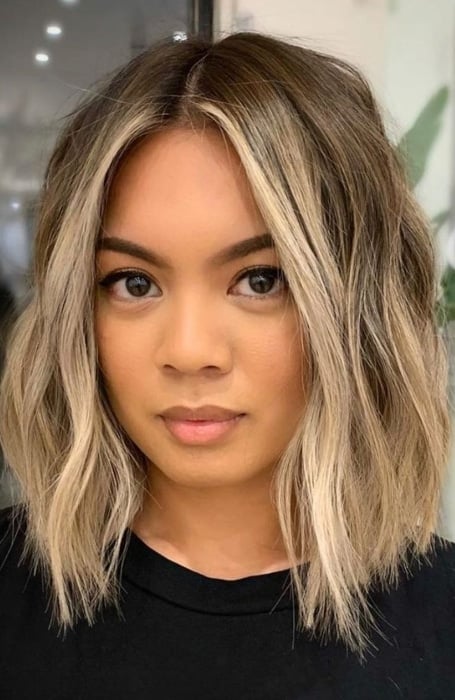 34. Blonde Balayage On Brown Hair
For women looking to add depth or lighten their brown hair, blonde balayage is a great option. Collaborating with a colorist allows you to identify the most complementary shade for your skin tone, and the way the highlights flow through the hair creates a soft and effortless appearance. Moreover, balayage accentuates the natural texture of your hair.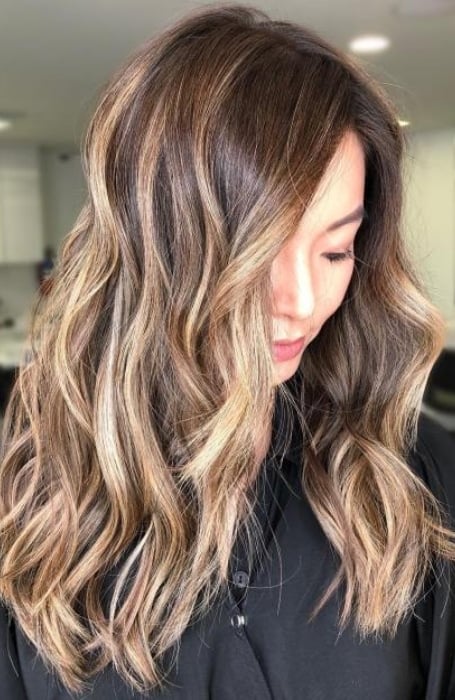 35. Balayage Straight Hair
Hairstyles for straight hair exude beauty and resilience. They are effortlessly manageable and less susceptible to split ends. However, they may occasionally lack volume and depth, which is why adding color is highly recommended. Balayage is an excellent choice for brightening your overall look and accentuating your facial features, particularly when applied in streaks around the face, creating a framing effect. This technique offers a natural and gradual approach to coloring, making it adaptable, low-maintenance, and effortlessly wearable.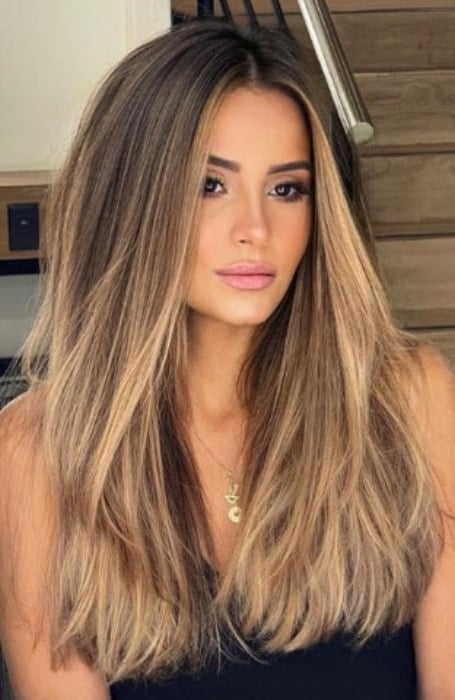 36. Balayage Curly Hair
Curly hairstyles for women are the most sought-after hair types because they make even the most simple cut or color interesting. The downside to most curly hair is that it can be prone to dryness and damage, which is why many women are hesitant to color their locks. Balayage provides you with a welcome alternative as it does not involve dying the entire head of hair. This is less damaging, not as time-consuming, and low-maintenance. Add blonde or honey tones to your dark hair for a pretty contrast, which will lighten your hair. Or try out icy blond hues over naturally light hair to brighten your appearance.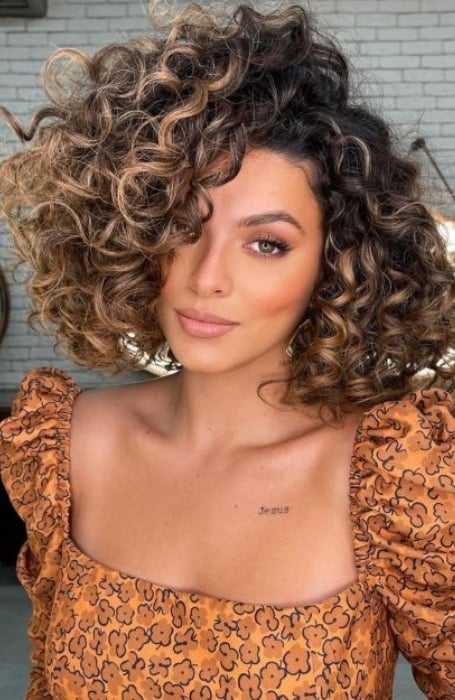 37. Partial Balayage
Partial balayage is as the name suggests. It involves coloring only part of the hair, highlighting the top or front layer. This approach focuses on a specific area, unlike a full balayage, which also colors the underneath layers. This can work as a face-framing effect and be incredibly flattering, drawing attention to your features. You can lighten both blonde or darker hair colors, choosing the shade that best suits your complexion and complements your natural hair color.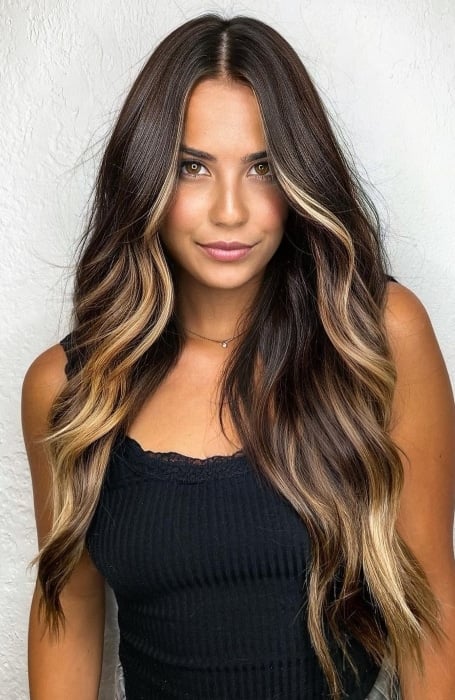 38. Reverse Balayage
Reverse balayage will still give you a natural glow, but it is often darker and focused on adding depth to the root. There will be less contrast between the root color, and typically will only be a shade or two lighter than your natural hair. It will last around eight weeks and, like the traditional approach to balayage, is a wonderful way to change up your appearance and experiment with different coloring techniques.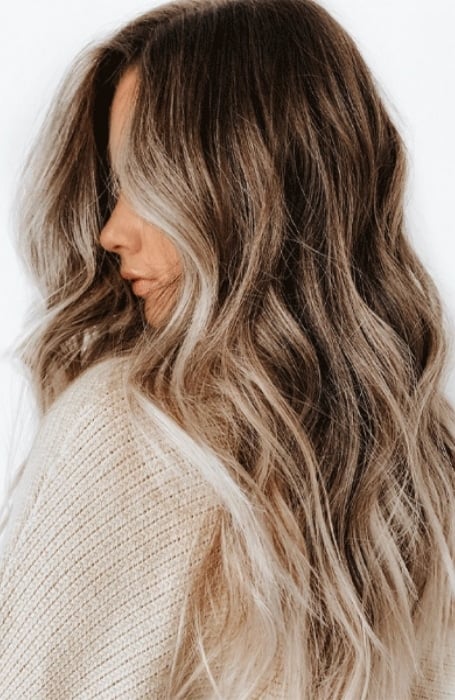 39. Platinum Blonde Balayage
Platinum blonde is a captivating color that grabs attention. It represents the lightest shade of blonde and leaves a lasting impression. This color instantly elevates your hair, but it requires significant commitment and upkeep. Opting for a balayage technique can be a favorable choice. It lightens your hair while adding dimension and depth. Although platinum blonde balayage appears more natural on light blonde hair, it can also be applied to darker hair for a striking contrast.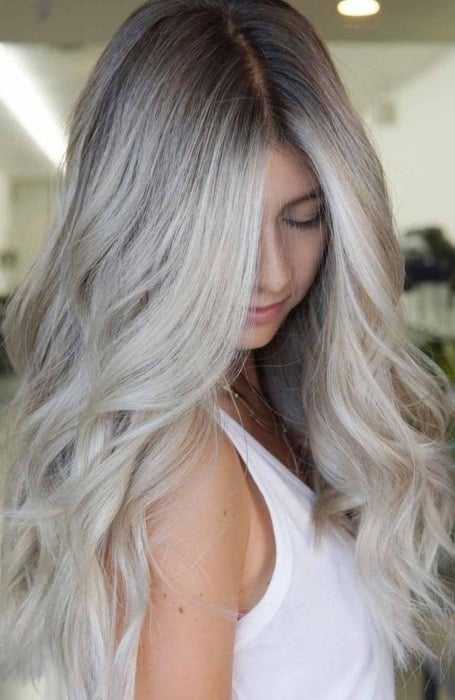 40. Balayage Ash Brown Hair
Ash brown is a cool color that features grey tones. It is an ideal choice for individuals seeking hair that is distinctive, attention-grabbing, and provides a striking contrast with their natural hair color. Those with naturally dark hair can brighten it beautifully with ash brown balayage, resulting in lifted locks and added depth. Additionally, you can achieve a multi-tonal effect by making the ends of your hair even lighter.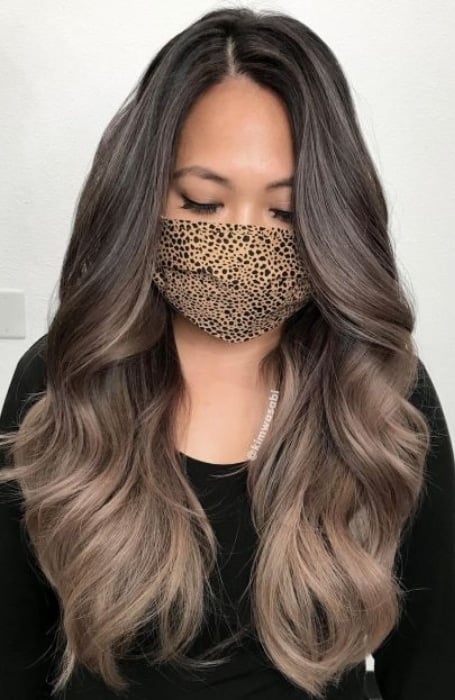 41. Caramel Honey Balayage Hair
Caramel honey balayage is a gorgeous warm hue. It is incredibly flattering and works best on women with warm skin tones. It is excellent to add to darker hair if you want to brighten it and give it a lift. The golden undertone can also mimic the sun-kissed glow that your hair can get in the summer and has a very natural and flattering appearance. This hair color can be added to lighter hair to produce more dimension and depth. Or it is fantastic for someone who wants to make a change from their blonde hair without being too dramatic.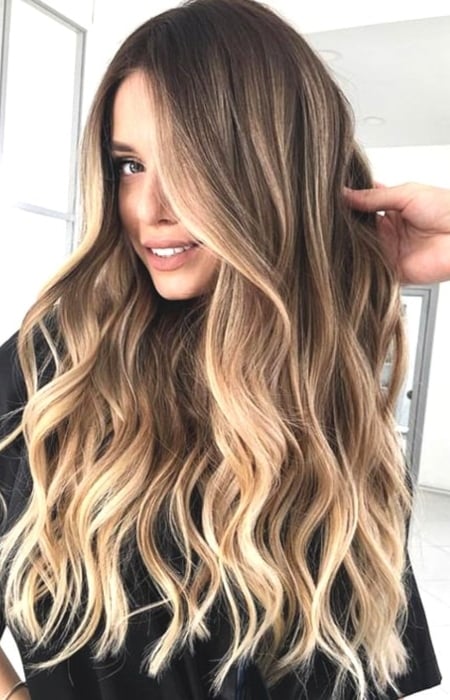 42. Strawberry Blonde Balayage Hair
Strawberry blonde hair is a mixture of red and blonde tones and looks fantastic on women with fair complexions and light eyes. For a subtle look, adding strawberry blonde balayage to a light base color, such as blonde, will give it dimension and balance out the color. Or you could add the strawberry blonde to richer hues like copper to lighten it and make it look more natural.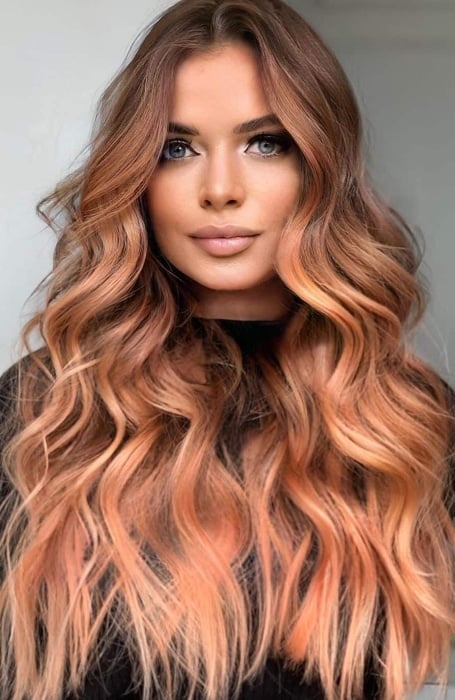 43. Honey Balayage Hair
Honey is a color with a golden undertone and is incredibly flattering. Trying honey balayage hair color is excellent for women who want to give their hair dimension and depth, and this shade looks stunning on warm skin tones. You can also wear it on light or dark hair, giving it a lift on darker hair. It is a welcome alternative to lighter blonde colors and will create a subtle change. In contrast, on lighter hair, honey balayage can create a multi-tonal effect that can make your hair look healthy and luscious.
44. Balayage Asian Hair
Asian women typically have thick, dark, and strong hair that is straighter compared to other hair types. By incorporating Balayage hair color, one can add lift and dimension to their hair. Opting for warm colors such as honey or light brown can effectively enhance the hair's appearance without the need for expensive and time-consuming hair highlights.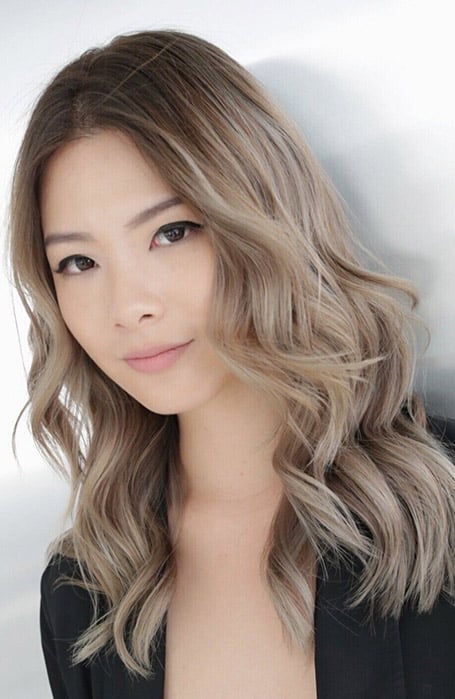 45. Balayage Rose Gold Hair
If you are looking for a modern and fresh color, consider rose gold balayage. Rose gold hair is flattering on most skin tones, and adding this color to either a dark or light base color will make for an interesting appearance with hair full of dimension and depth. The look has a youthful touch and creates a contrast between your natural roots and the chosen color. You can experiment with different hairstyles to show your color, including glamorous curls or beachy waves, perfect for a soft, feminine touch.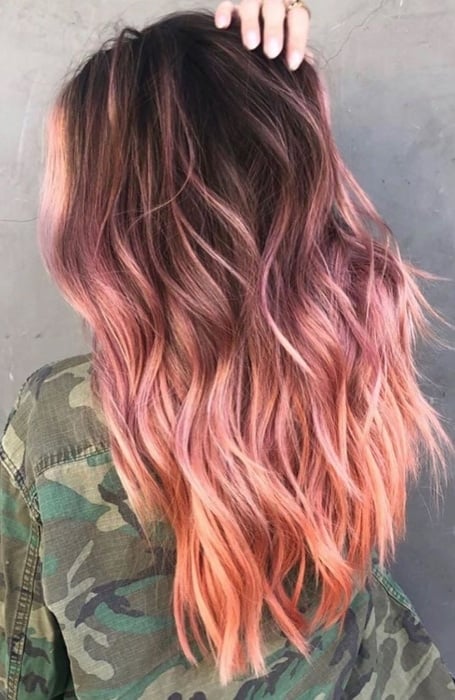 46. Full Balayage
There are many ways to try out balayage, including opting for full or partial balayage. The difference is that while partial balayage only focuses on the top layer of hair, full also includes the bottom layers. The two finishes are quite different, but full balayage provides you with more contrast, dimension, and movement. This is the best option for someone who wants their hair to be lightened and brightened throughout. In addition, there is less maintenance involved than traditional highlighting techniques, as you do not have to worry about root growth.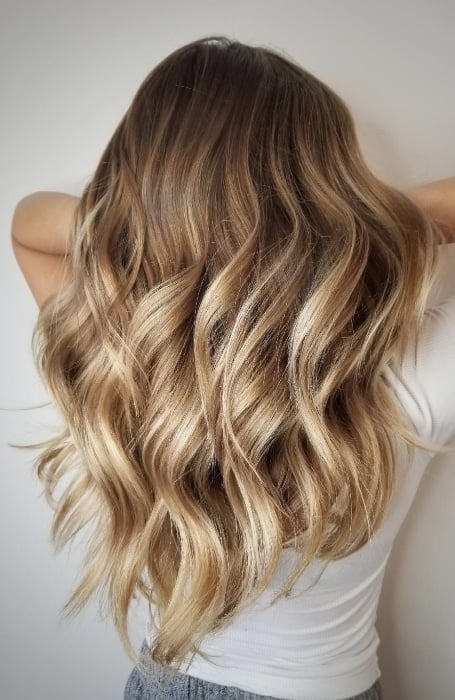 Balayage Hair Color FAQs
What is Balayage brown hair?
Balayage is a hair coloring technique that hand-paints different shades vertically and randomly, so there's less definition between colors, giving a more natural effect. Brown balayage hair has a brunette base color with complementary shades used in the balayage. This could include different shades of blonde, honey, caramel, chestnut, black, or even bright colors.
Is Balayage good for dark hair?
Balayage is a great way to lift dark hair and provide movement and texture. While dark hair has the benefit of being super shiny, sometimes it can feel a little flat. Balayage is an excellent remedy for that and a beautiful alternative to highlights, lowlights, or ombre. Keep in mind, it might take more than one session to get your lighter colors precisely as you want when starting from a dark shade.
Why is a Balayage so expensive?
Balayage is expensive because it requires more time and experience from your stylist. It's a customized look that deviates from standard color placement methods, so it needs more thought and creativity from your colorist. It can also take longer and require more effort while your hairdresser decides on individual placement. However, it's worth the price for a look that is unique to you.
How long does a Balayage last?
The blended, natural finish on balayage means you can get away with longer gaps between appointments, especially if your base color is similar to your natural color. As such, you can get up to four months between touch-ups. However, keep in mind that if you've gone a brighter color such as red or copper, these do tend to fade faster.
How long does a Balayage take?
Depending on the length of your hair, how thick it is, and how much coloring you're getting done, balayage can take anywhere from one to three hours.
Should I get highlights or Balayage?
Highlights and balayage are both wonderful for lightening a look and creating depth and movement. Highlights take the dye from the roots to the ends in a single thickness, using foil, and are interspersed between the base color. It's the more subtle option. Balayage is hand-painted and tends to get thicker towards the bottom, and doesn't always extend from the roots. It's generally bolder and more adventurous. If you're unsure, book a consultation with your hairdresser to discuss what will work best for you. Take in pictures of styles you like, as that can help communication.
How much does it cost to get a Balayage Hair?
Balayage on average costs between $180-$200. It is suitable for all hair colors and lengths, allowing you to enjoy it for a period of four to six months.
SUBSCRIBE TO OUR NEWSLETTER
Subscribe to our mailing list and get interesting stuff and updates to your email inbox.