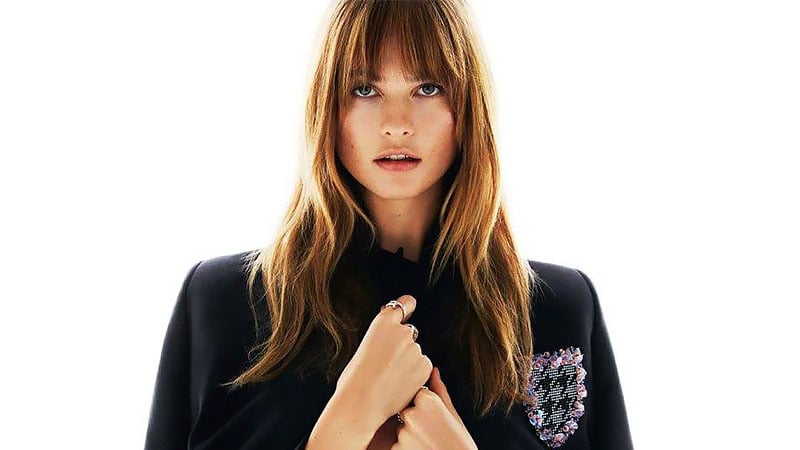 Are you looking for a change in your hairstyle but not wanting to commit to the chop? Look no further than layered hair which is super-chic, trendy, and works on all hair types and lengths. Not sure where to start? Here are gorgeous layered hairstyles and haircut ideas that will inspire you.
1. Long Layered Hair
Essentially, long layers are achieved by leaving your locks long and cutting into the hair only a couple of inches from the ends. In achieving layers, the aim is to avoid choppy, severe lines, and long layers do just the job. Ask your hairdresser for long, soft layers, and the result will be extra texture and volume. Depending on your face shape, long layers can be accentuated by some feathering around the face. Just make sure not to go above the jawline for an understated vibe.
RELATED: 25 Stunning Long Layered Hairstyles for Women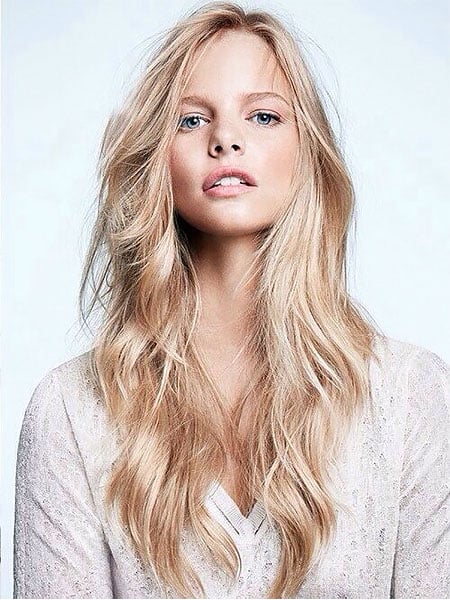 2. Medium Lenght Layered Hair
Medium layers are perfect for thicker haired ladies or women with naturally wavy hair. The layers begin around the face, sometimes as high as the cheekbone, ensuring that the waves are accentuated and subtle. The secret with layers is because they add movement to your hair naturally, minimal styling is required, meaning you can press snooze on that morning alarm.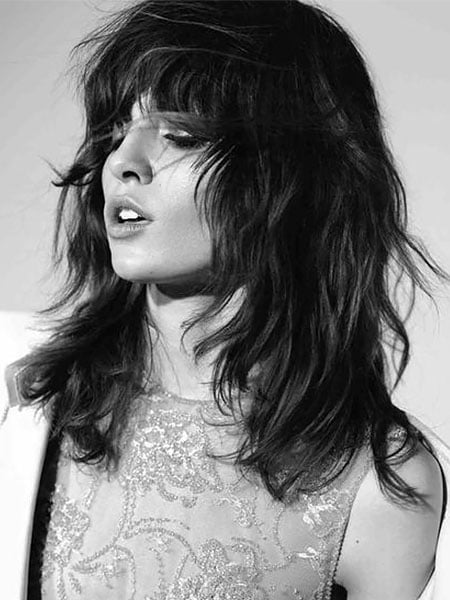 3. Shoulder Length Layered Hair
Shoulder length hair can somewhat be tricky when trying to find different ways to style it. However, adding some layers to your tresses can have a huge impact. Opt for subtle layers beginning at the jawline for some shape and structure, and to mix up your look, try experimenting with different parts to suit your face shape.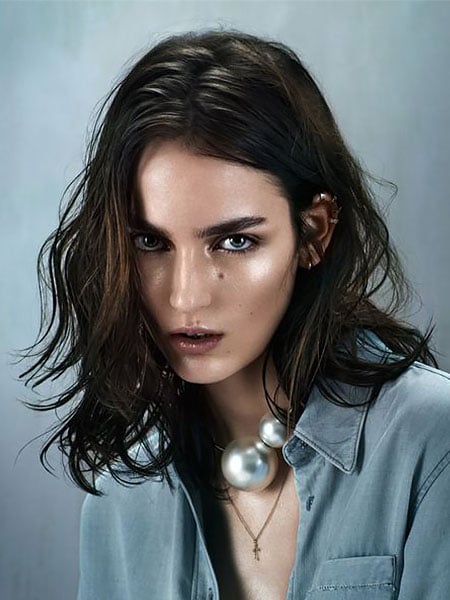 4. Short Layered Hair
There are ways you can have stylish short hair without looking like you have a mullet (although these are coming back into fashion). For a fashion statement, have fine layers cut throughout the length of your hair, starting from the fringe line. The short layers will accentuate your face and add movement and shape to your hair.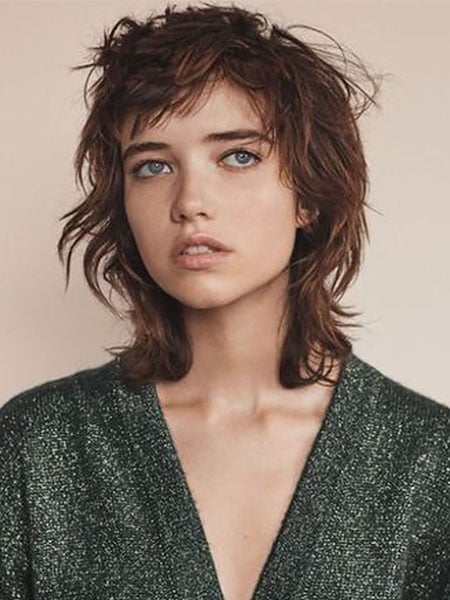 5. Layered Haircut for Thick Hair
Layers are ideal for keeping thick hair maintained. Ask your hairdresser for long layers, with some shaping around the face. The layers will create a full-bodied look and add volume to your hair. To style, use a large round brush and sweep hair to the side for extra dimension.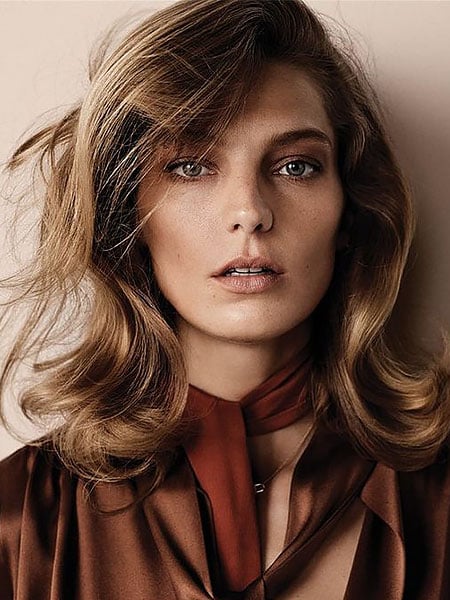 6. Long Straight Hair + Layers
Nothing says sleek like long straight hair, and layers can take that to the next level. Long hair tends to mask your face, especially if it is straight. Adding layers to your look can fix this – have the hair around your face feathered, beginning at the jawline. This way, your face will be opened up, and not covered by your long strands.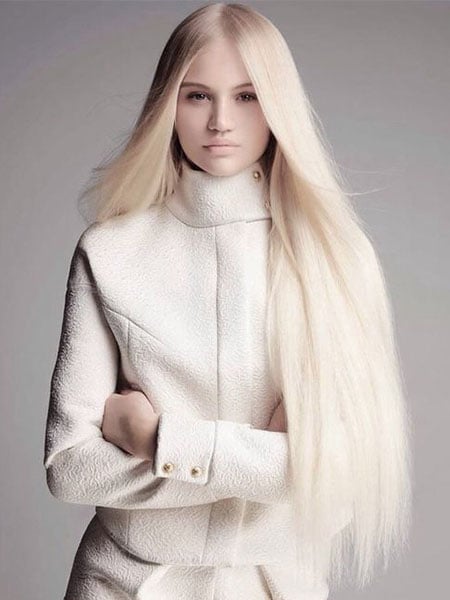 7. Long Layers in Medium Hair
Medium length hair is ideal for layering, as it can give the textured look everyone is dying to get. Have your hairdresser start layering above the collarbone for a tousled vibe. When styling at home, take a sea salt spray into towel-dried hair and blow-dry upside down. This will add wave and dimension, with the upside-down motion creating volume.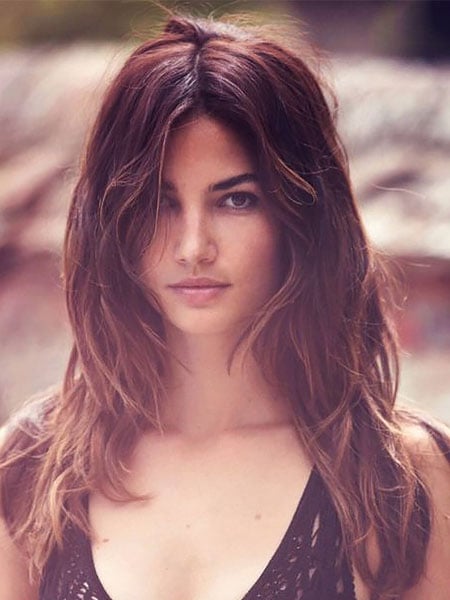 8. Layered Hair + Side Bangs
Side bangs don't have to be like those of the early 2000s. Modernize your look with subtle layers, instead of a block side fringe. To achieve this, have your hairdresser cut your bangs to the side, but also soften the edges by layering around the face. This will give movement to your hair while keeping the layers subtle.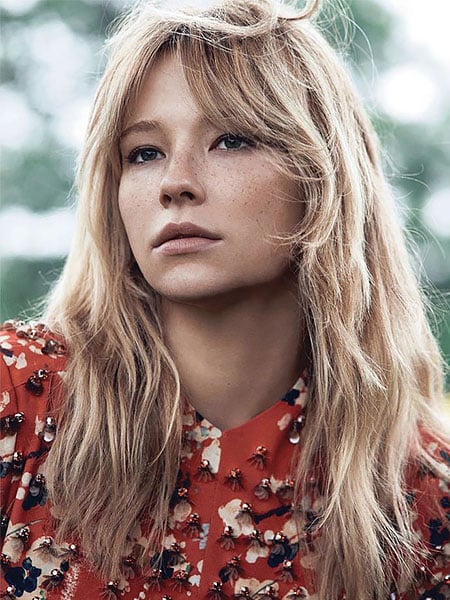 9. Layered Curly Hair
Curly hair is ideal for layers, as they keep curls intact and under control. No matter what length your hair is, have layers feathered through to accentuate your curls. We suggest having medium length layers to ensure a polished, chic look. To style, work some mousse into damp hair and blow-dry with a diffuser – this will control frizz.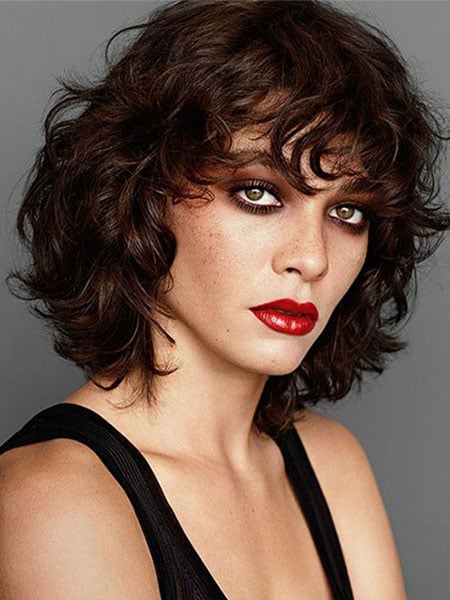 10. Long Layered Curly Hair
Long layers in curly hair create extra oomph and volume while keeping frizz at bay. Have layers finely cut into the lengths of your tresses, starting just a few inches above the ends. The result will be subtle, but structured enough to add some shape to your look.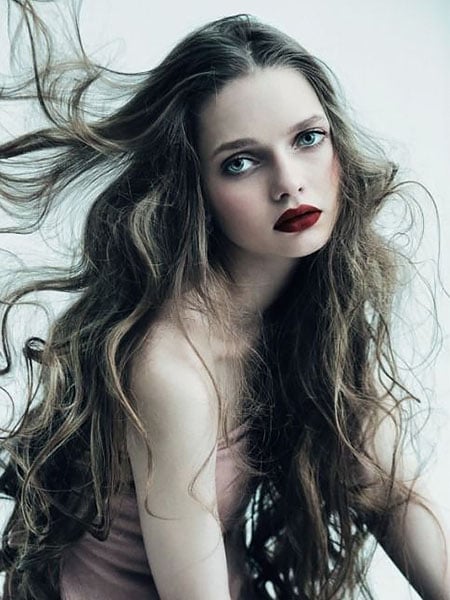 11. Straight Layered Hair
For ladies with straight hair, styling can be a little tricky. Fear not, adding layers to your haircut can add some depth and movement to an otherwise simplistic look. We suggest opting for medium length layers, making sure not to thin the hair out. Be careful with straight hair as it can somewhat look thin as it is, so make sure the layers are subtle.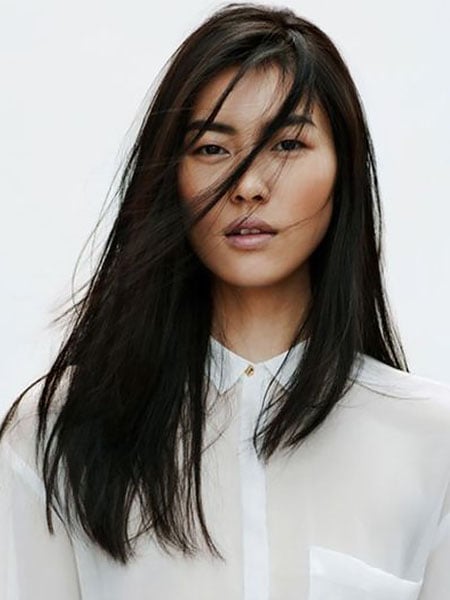 12. Layered Wavy Hair
Layers can transform your wavy hair from Lord Farquaad to fab. Make sure you ask your hairdresser for some shaping around the face, as well as some throughout the length. This will accentuate waves and even encourage them, giving you a new, structured look. Opt for sea salt spray on damp hair for this look – the result will be an ultimate beach babe vibe.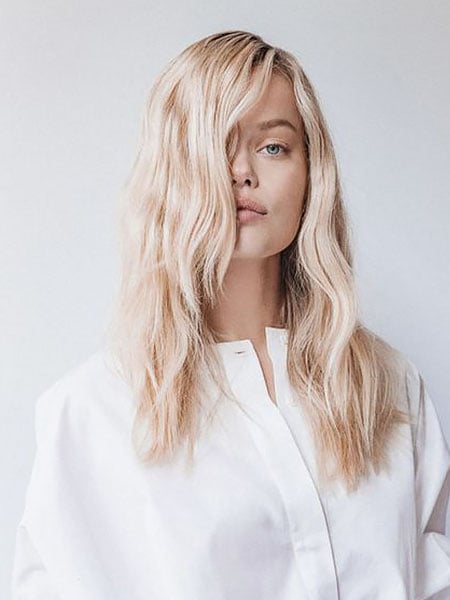 13. Long Hair + Short Layers
Short layers on long hairstyles can transform any look. Giving volume and texture, the layers starting from around the ears and trickling down will accentuate all hair types. Make sure when cutting your hair you don't thin it out unless you have thicker hair. For some extra shape, switch your everyday shampoo to a volumizing one – it will lift and give more structure.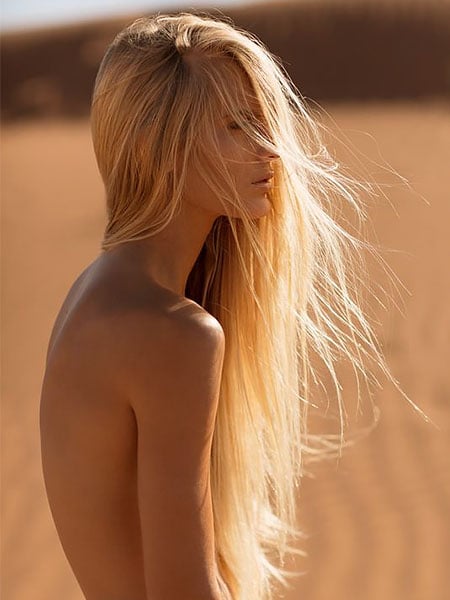 14. Long Layers on Long Hair
Layers starting just above the ends means a subtle finish. For longer haired ladies who can't bear to say goodbye to their locks, this style is perfect for you. You get some shape, but keep the length – it's a win-win.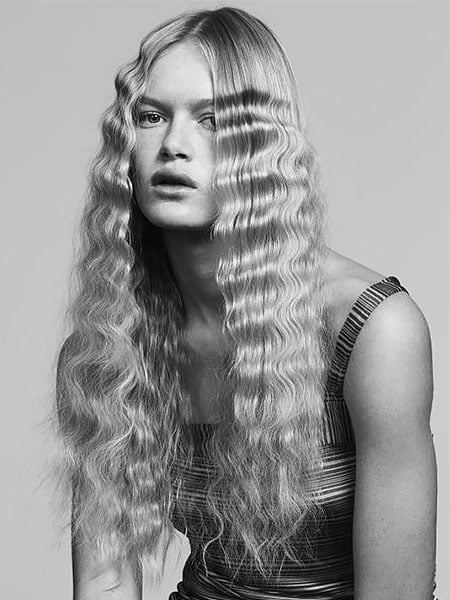 15. Long Layered Hair + Bangs
Bangs are seriously on-trend at the moment and can transform your look. To stand out from the crowd, opt for long layers on your hair to accentuate your style. The result will be a striking structure around the face while keeping some movement through the ends.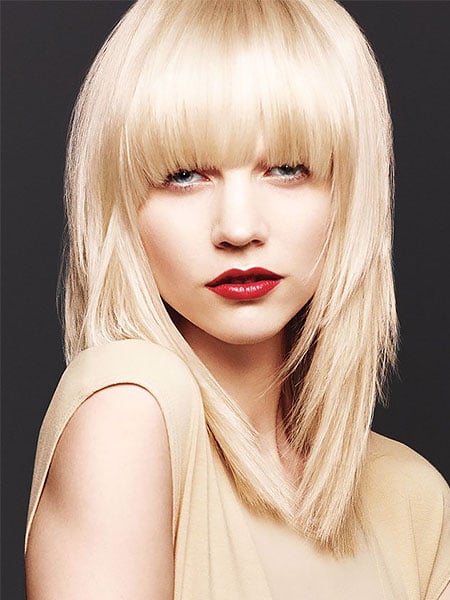 16. Layered Haircut for Thin Hair
Thin hair can be tricky to style and can end up looking flat and dull. Cue layers! An ideal solution, have fine layers feathered throughout your tresses for a serious transformation. Goodbye limp hair, hello lustrous waves. For extra oomph, work a volume mousse into damp hair and style to your preference.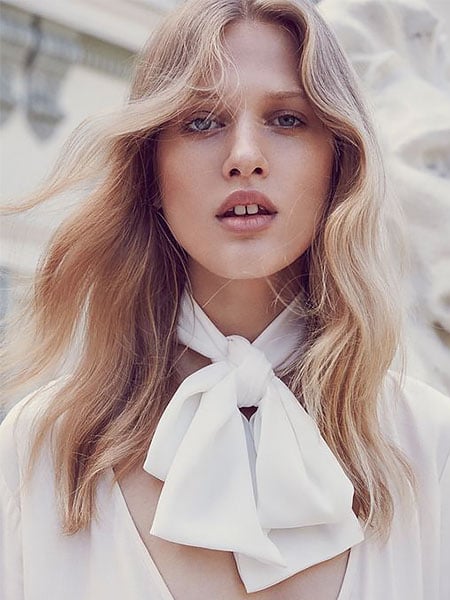 17. Short Layered Haircut for Fine Hair
If your hair is lacking weight and volume, layers are here to help. A short haircut for fine hair can give a modern and edgy look, and layers can accentuate this. Have your hairdresser feather some layers starting from the browbone, working down into the ends. The result will be structured and cool.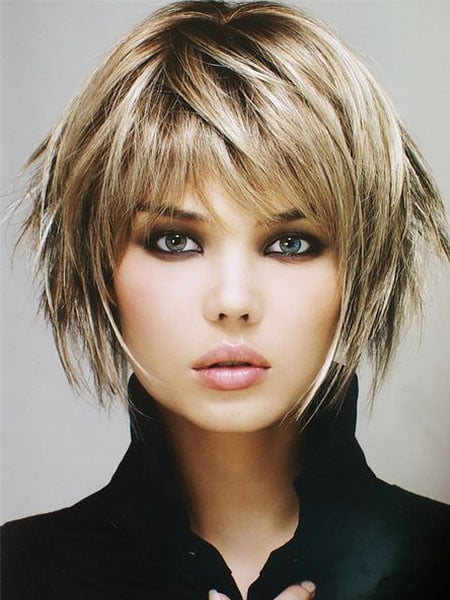 18. Layered Bob Haircut
Bob haircuts don't have to be business and boring. Take a modern take on this classic style by having long layers cut through, which will add volume and body to your hair. To make this look your own, work your fingers through and sweep hair into a deep side part for added drama.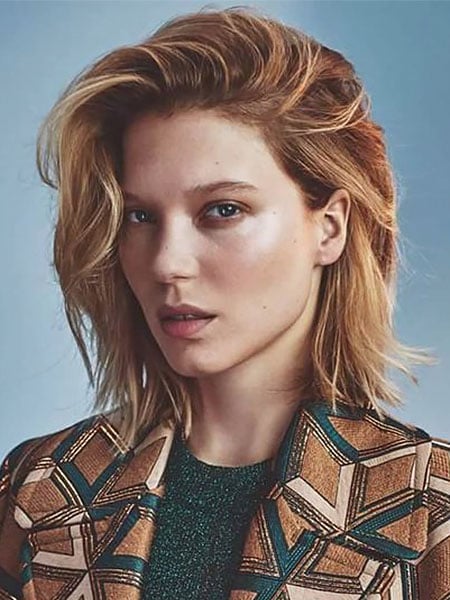 19. Short Choppy Layered Hair
Short hair is on-trend and super stylish. Without making hair too short, have your ends chopped into a blunt cut, but then with feathered layers on the ends. This will make the cut less severe, yet still textured, ensuring you can still rock the short haircut. Work some volumizing mousse into the ends when styling for an added choppy, messy look.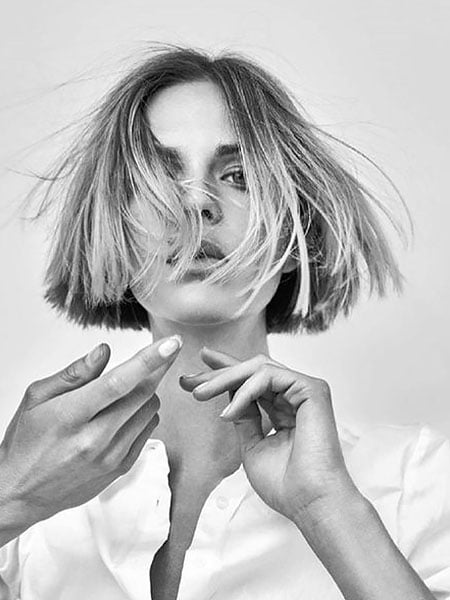 20. V Cut Hair + Layers
V cuts are a unique and different finish to a hairstyle, with the ends forming a 'v' as the name suggests. To transform this look, have long layers finely cut through the ends of your tresses for some subtle movement. When styling, use a hair straightener to create soft curls to accentuate the shape – the result will be sophisticated and modern.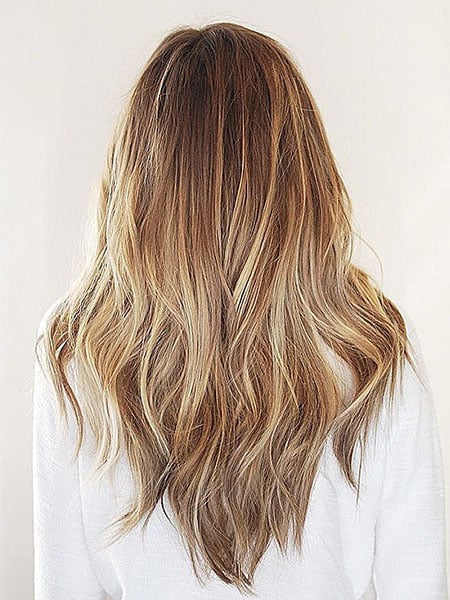 FAQs
What is Layered Hair?
Layers create the illusion of longer, more voluminous hair. By cutting long or short layers into the hair, extra texture and oomph are formed, taking your look to the next level. When determining what types of layers you're after, take into account the thickness and style of your natural hair to completely nail the look. Some use layers to thin out thick, unruly hair, whereas others use it to simply add dimension and depth to their 'do.
Should I get my hair layered?
Layers are a great way to add volume, interest, and movement to a haircut. It's also a great way to get rid of bulk in thick, heavy hair, which can feel a lot lighter and more versatile. However, styling can take a little longer with layers, so if you're routine is wash and go, it may not be the best choice. While layers can add volume, if you have fine or thinning hair, it can take too much out and end up looking stringy.
Do layers add volume to hair?
Yes, layers do add volume by removing excess weight that drags the hair down. Having said that, if you have thinning or really fine hair, layers can end up taking too much bulk out and having the opposite effect. Have a chat with your hairdresser before you commit to make sure you'll get the desired results.
How do I layer my hair?
There are a lot of techniques to cutting layers in, so it's best to head into your favorite hair salon and let a professional work their magic. Plus, they have better, more efficient tools than kitchen scissors. However, you can cut layers on your own at home, but you need to be careful with your technique and try to blend them. Otherwise, it might look like a five-year-old got to your hair while you slept. It's relatively easy to layer the hair around your face for framing. Section out the front, and working through smaller areas, cut on a downward angle from the front towards the back, using the previous segment as a guide. Then, feather out the edges to make it look more natural.
What are the different types of layered haircuts?
Different types of layered haircuts include long, medium, shoulder-length, and short layered cuts. Within that, you can have long, short, or mid-length layers and combine them with a fringe. Plus, you can do them on straight, wavy, curly, thin, thick, and short hair.
What is a choppy layered haircut?
A choppy layered haircut tends to be bolder, with blunter ends on the layers, so they don't blend as much. This is a great way to create movement, definition, and volume in the hair. It's not for everyone, so have a chat with your hairdresser about what you're looking for and what you want. It's good to have some reference images on the hand of styles you like, so your stylist can see exactly what you're imagining.
How do I ask for a layered haircut?
The best way to ask for a layered haircut is to ask for layers and explain what effect you'd like the layers to have. For example, you might want layers to take bulky weight out of your cut, frame your face, create a more boho look, or add volume and movement. You'll also want to let them know if you want blunt ends or wispy. There are dozens of techniques for creating layers, and your hairdresser will know which to use depending on the problem you're trying to fix.
What's the difference between layered and feathered hair?
Layers create different lengths in your hair, while feathering creates texture. Feathering focuses more on the ends of the hair, as the way your stylist cuts the strands affects the finished shape and texture. Meanwhile, layers are more about cutting varying lengths and taking weight out to create movement. Keep in mind, feathered hairstyles can have layers within them.
Should wavy hair be layered?
Wavy hair can be layered, and it's a great way to frame the face and take out some of the bulk. Layers can also mean less time styling, better movement, and an accentuated shape. Your hairdresser will often cut layers into wavy hair when it's dry, as it sits a lot different when wet.
SUBSCRIBE TO OUR NEWSLETTER
Subscribe to our mailing list and get interesting stuff and updates to your email inbox.