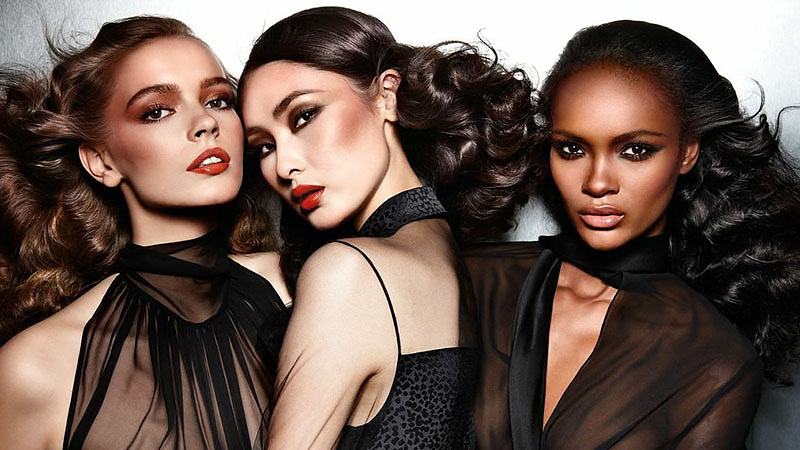 A smokey eye is a timelessly sexy and classic makeup look. The smoldering style is unbeatable for nighttime and can even be reworked for the daytime. Despite its enormous popularity, some women still avoid the makeup technique for fear that it's too hard to create. Well, we're here to banish that fear and show you just how easy a smokey eye can be with the right tips and tricks. From the classic black smokey eye to boldly colored looks suited to your eyes, here's everything you need to know to nail the smokey eye.
How to Get Smokey Eyes
Classic Black Smokey Eye
A classic black smokey eye is famous for a reason. The iconic makeup style looks good on everyone and is universally flattering. When looking for a sexy nighttime look, this is a simple go-to style that always works so it's important to have it in your arsenal. Follow these quick tips and you'll be nailing the black smokey eye in no time.
Start by moisturizing your eye area.
Apply primer and add concealer to any dark under-eye circles.
Use a medium round brush to apply grey eyeshadow in an arch above the crease of your eye and blend downwards over your eyelids.
Apply black kohl pencil to your upper lash line and smudge upwards over your eyelids.
Use a small, angled brush to apply powder in a black or gunmetal shade to your lower lashline.
Apply a silver eyeshadow to the inner corners of your eyes.
Add multiple coats of mascara to curled lashes.
Finish by cleaning up any excess shadow with a cotton swab dipped in concealer.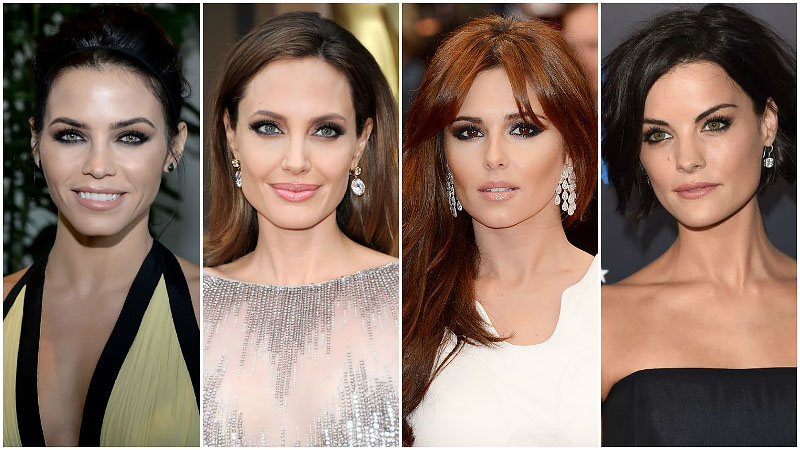 Top Products
Smokey Eye for Brown Eyes
Gorgeous brown eyes look good with nearly every shade of smokey eye. They look particularly fantastic, however, when paired with vibrant jeweled hues. Instead of a traditional black smokey eye, consider trying a more modern purple style instead. The unique color will really make your eyes pop for a sensational look.
Start by applying a light orchid or violet shadow all over your lids.
Next, blend a rich plum hue into the creases of your eyes, making sure to mix with the violet.
Apply black eyeliner to your lower lash line and lightly smudge.
Add color to your lower lashes by using a wet brush to apply a layer of lilac eyeshadow over your liner.
Add black eyeliner to your upper lashes before finishing with two coats of mascara.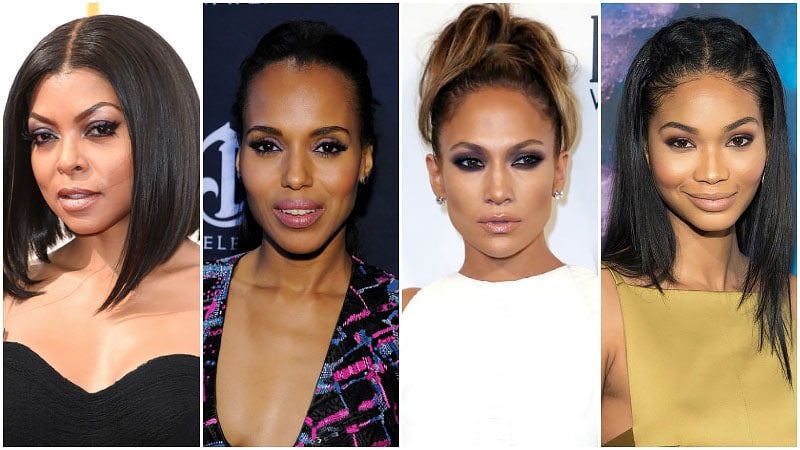 Top Products
Smokey Eye for Blue Eyes
While a black smokey eye makes blue eyes appear a deeper shade, a smokey eye in bronze makes them appear brighter. Perfect for day or night, this warm shade always looks great on icy blue eyes. As orange is opposite blue on the color wheel, they are complementary colors, meaning that orange-based bronze and blue look perfect when paired next to each other. Just remember to complete this glowing update by keeping the look lighter on the inner corners of the eyes and darker on the outer corners and crease lines.
Start by using a cream-based eyeshadow in light bronze or gold.
Use a small round brush to apply the shadow to lids from lashes to the crease.
Use your ring finger to gently blend the edges of the shadow and to press into the inner corners of your eyes.
Use a rich bronze eyeshadow and apply above the crease of your lid, to the outer corner of your eye and along your lower lash line.
Blend a highlighter along your brow bone and in the inner corners of your eyes.
Apply brown eyeliner to upper lids before finishing with a coat of black mascara.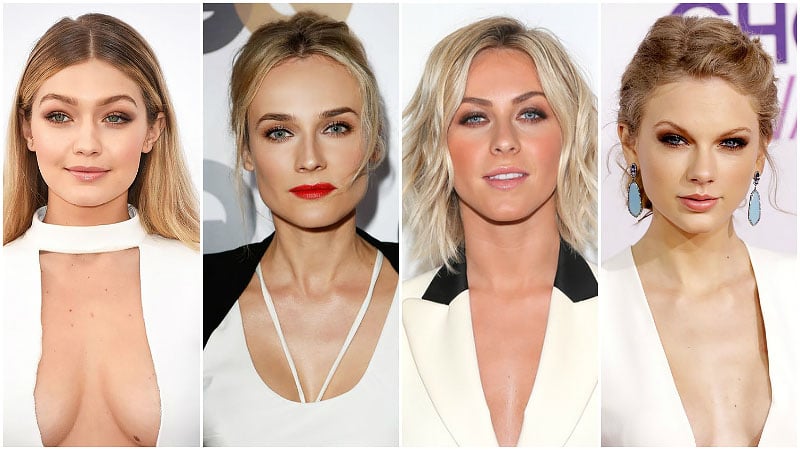 Top Products
Smokey Eye for Grey Eyes
One of the biggest makeup trends to emerge in recent years is burgundy eyeshadow. While beauty insiders used to steer away from eyeshadows with red undertones for fear that it would make eyes look bloodshot, they now embrace the color wholeheartedly. With its rich brown hue, a burgundy smokey eye best suits the steely cool look of grey eyes. Perfect for an alternative to black on a night out, burgundy makes grey eyes smolder. If you're still worried about this bold color is too much, gradually build and layer your shadow until you reach your desired tone.
After applying primer, use a medium flat brush to press burgundy eyeshadow onto your lids from lashes to the crease.
Use a small angled brush and apply the same shadow to your lower lash line.
Use a medium-soft brush to apply a matte warm brown or peach shadow on and above the crease of your eye, blending with the burgundy in a sweeping motion.
Rim eyes with a warm brown eyeliner and smudge.
Apply two or three coats of black mascara and pair with a nude lip.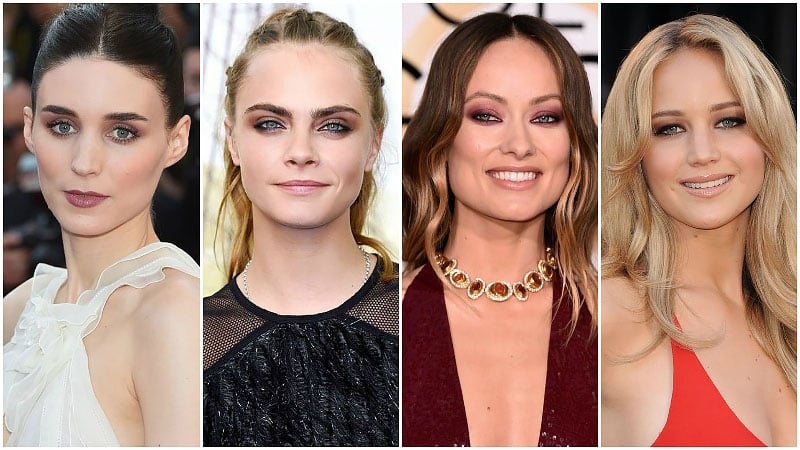 Top Products
Smokey Eye for Hazel Eyes
Just like how blue eyes look good with a complimentary warm shadow, warm hazel eyes look stunning when paired with cool navy tones. The contrasting hue is rich and robust, adding a strong dose of color to where it's needed. Although navy has a seductive effect similar to that of the classic black smokey eye, the blue hue still feels more updated and modern than black, making it a fun alternative.
Apply a warm, matte brown eyeshadow on and above the crease of your eye with a soft brush.
Line both lash lines with chocolate brown liner and smudge with a pencil brush.
Press navy eyeshadow onto the outer third of your lids and blend across.
Line the inner rim of your lower lid with a black, waterproof liner.
Add a shimmery highlighter to the inner corner of your eyes before finishing with mascara.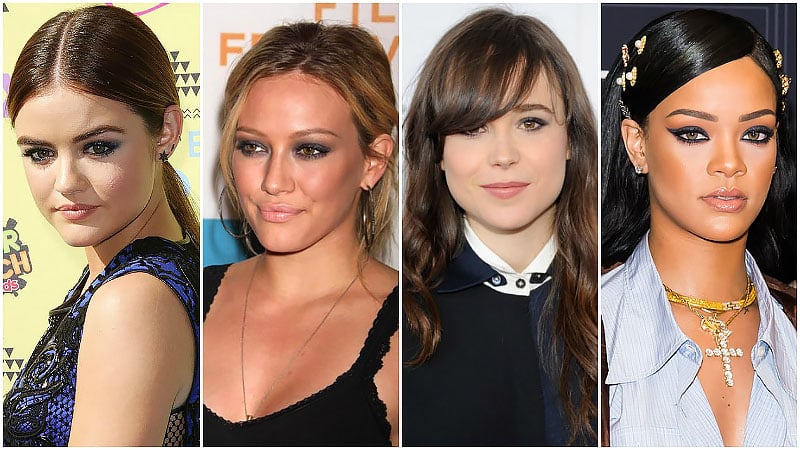 Top Products
Smokey Eye for Green Eyes
While contrasting colors often work well when it comes to eye makeup, sometimes the most dramatic look is a matching hue. Adding emerald green eyeshadow to your green eyes will create a stunning result, like a sea of green. Exciting, sensual, and romantic, this gorgeous color is perfect for special occasions and playing up your unique eye color. Just make sure to pick a sparkly, jewel-toned green shadow to avoid looking dull, or worse, ill!
Start by applying cream or nude-colored shadow to your eyelids and creases, as well as to the inner corners of your eyes.
Use a small rounded brush to apply your emerald shadow to the inner corner of your eyes before sweep across your lids.
Apply a dark brown matte shadow to the outer corner of your eye and blend with the emerald.
Use an angled brush to create a wing on the outer corner of your eyes with a matte black shadow. Blend back across the crease.
Apply the emerald shadow to your lower lash line, adding the brown shadow to the outer half, and finish with black eyeliner and mascara.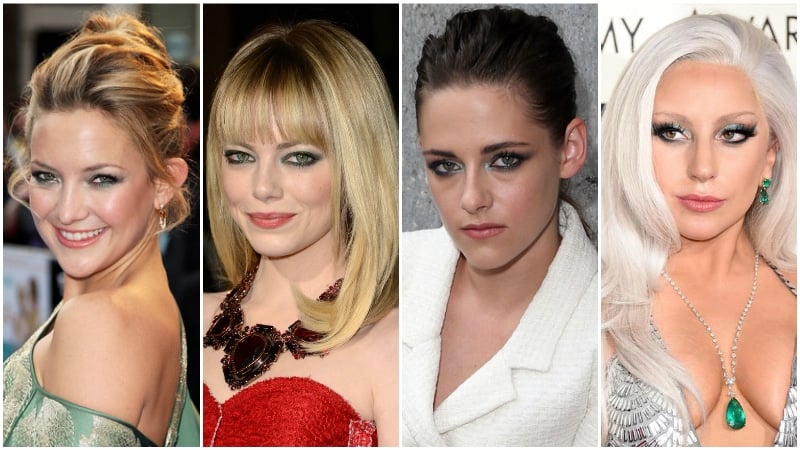 TOP PICKS
Coloured Smokey Eyes
While a black smokey eye will always be a classic look, colored smokey eyes offer unexpectedly beautiful results. More modern and vibrant than plain black, colored smokey eyes are bold and can be highly flattering. One of the major benefits of this style is that it is lighter than black, meaning that if you go a bit overboard, you won't end up looking like you've been in a fight! Colored looks are also easier to pull off in the daytime than vampish blacks and are less vulnerable to visible smudging. All you need to do to make this look work is pick the right modern shade for your eye color.
FAQs
What is a smoky eye?
Smokey eye is the name given to a makeup technique that creates a sultry and sexy appearance. The way the dark eyeshadow is blended gives it a smokey appearance, hence the name.
What makeup do you need for smokey eyes?
To achieve a smokey eye look, you need several different shades of eyeshadow, both light and dark, as well as mascara and brown or black eyeliner. It is also advisable to have a primer and concealer, which can be applied to your eyelid before starting your look.
How do you do an easy smokey eye?
To create a smokey eye, start by applying a light-colored eyeshadow to your eye. You then want to use a darker shade and apply it in a V shape, with the darkest part being on your lash line. Complete the look with eyeliner on your rims and with mascara. You can also add a little metallic shimmer in the inner corner of your eye. There are many great YouTube tutorials on the subject that you can watch to give you a step-by-step guide to achieving the look.
Are smoky eyes still in?
Smokey eyes are a look that has remained popular for years, and unlike many other beauty trends, it will likely continue to do so for a long time in the future. It regularly appears on fashion runways and beauty forecasts and is favored by top models and celebrities. It is a beautiful and feminine choice for women's makeup and can be incredibly versatile.
Why are smoky eyes attractive?
Smokey eyes really draw attention to your eye, making it the focal point of your face. The rest of your makeup is often kept simple with the look, thus really letting the eyes pop. The overall appearance is sexy and sultry, which is why this technique remains so popular.
Does a smokey eye look good on everyone?
Smokey eyes in black or brown are a universally flattering look that suits just about anyone. It is a very feminine way to enhance your eyes and is perfect for a nighttime look or a special occasion.
SUBSCRIBE TO OUR NEWSLETTER
Subscribe to our mailing list and get interesting stuff and updates to your email inbox.