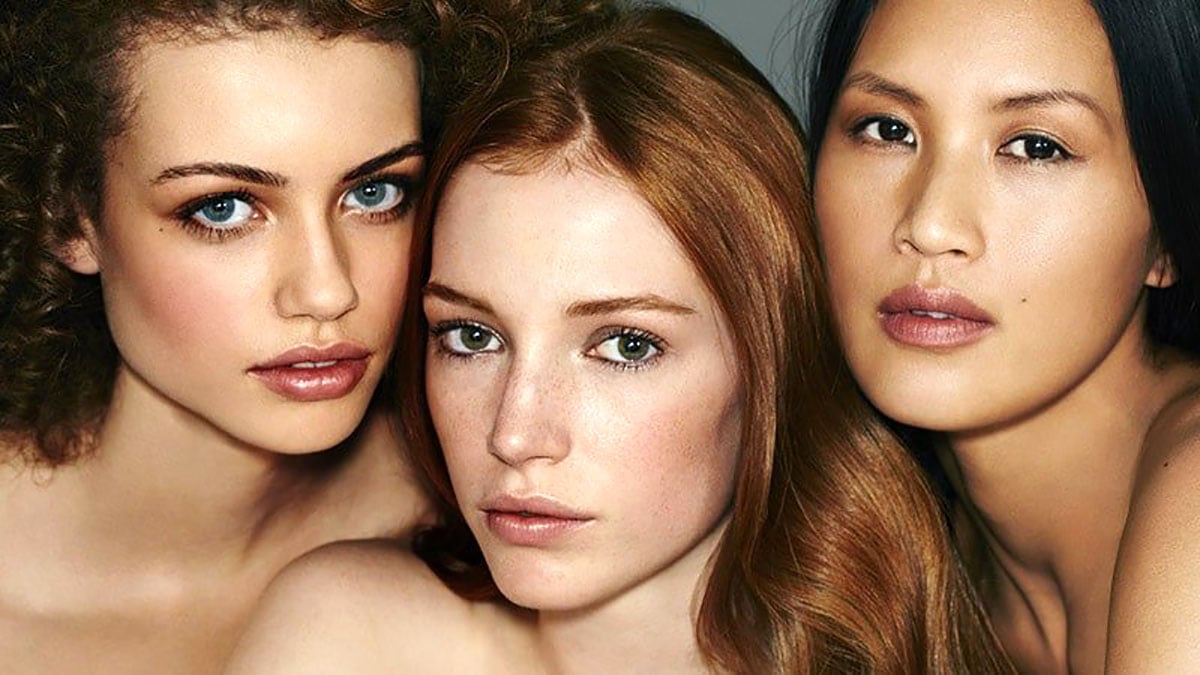 When it comes to picking a fresh haircut, your face shape is one of the most important factors to consider. After all, you can choose the prettiest new cut, but if it doesn't work with your face, it isn't going to be all you dreamed of. So, instead of opting for the latest trend, try selecting a style that suits your face shape instead. Whether your face is a rectangle, oval, square, circle, triangle, heart, or diamond, the right cut will expertly frame and balance it while showcasing your best features for a flattering and complementary appearance. Interested? Here's our guide to finding the best haircuts for your face shape.
RELATED: The Best Men's Hairstyles For Your Face Shape
What is My Face Shape?
Before you can find your most flattering hairstyle, you need to identify what your face shape is. To do so, try photographing yourself facing the camera with your hair tied back. Then, trace around the outside of your face and see which shape it most closely resembles. Alternatively, you can measure your face, focusing on the widths of your brow, cheekbones, and jawline and the length of your face from forehead to chin to find its proportions. By doing so, you should be able to see which shape your best match is. For example, if your face is the same length and width, it is likely either square or round. Or, if your face becomes wider from the forehead to the jawline, it's probably a triangle shape.
Haircuts for Face Shapes
Haircuts for Rectangle Faces
Those with a rectangular face should work to soften the appearance of their sharp jaw and forehead without further elongating the face. A soft layered cut, for example, can enhance cheekbones while disguising the corners of the face. However, you should be careful to avoid overly long styles, which can further elongate your appearance. If you do opt for a long length, try styling your hair with a blowout, waves, or curls, which will add horizontal volume and soften the sharp angles of your face. As for updos, choose soft and romantic chignons over high buns, adding length and sleek styles emphasizing your strong jaw. Regarding bangs, preference soft, rounded fringes and curtain bangs over square styles and blunt-cut options.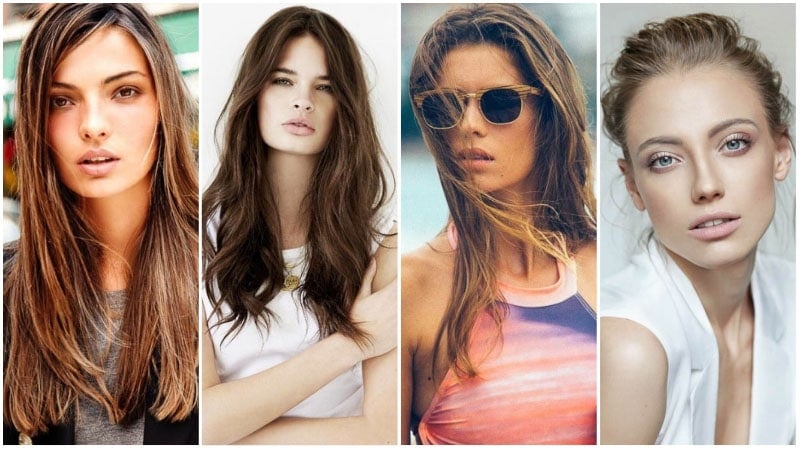 Haircuts for Oval Faces
If you have an oval face shape, you should consider yourself lucky. Thanks to their well-balanced appearance, oval faces can suit various hairstyles. However, if you're looking for a style with impact, you should consider opting for either long locks or a cute, short crop. For oval-faced ladies who like short hair, a blunt bob haircut or lob haircut with subtle layers will look particularly chic. If you prefer long hair, on the other hand, opt for minimal layers or style your hair with waves or curls to keep it from dragging down your face. You can also use your natural hair part to help guide you in your hairstyle choice.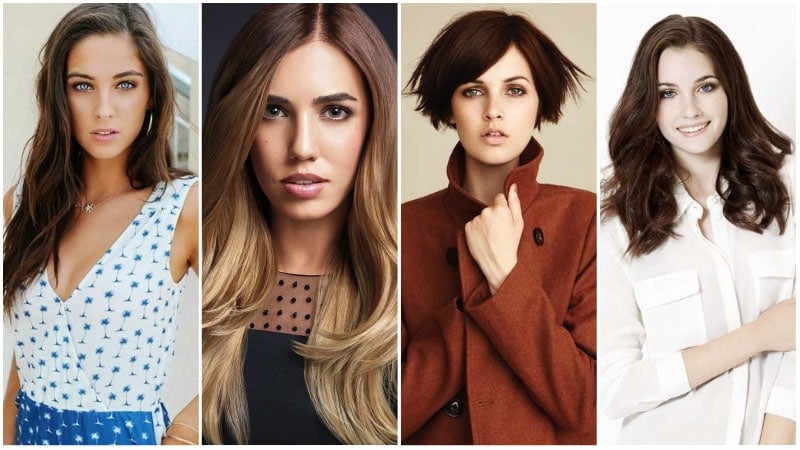 Haircuts for Square Faces
A square-shaped face features a broad forehead, wide cheekbones, and a strong jawline. So, if you have a square face, selecting a cut that softens these features is essential for a flattering appearance. For a look that complements your bone structure, consider a side-parted style, which will offset the squareness. Long and airy layers can also be flattering and will help disguise your face's sharp angles. If you like a cropped length, consider a short, layered bob. But remember to add side-swept bangs, drawing attention to your cheekbones instead of your jawline.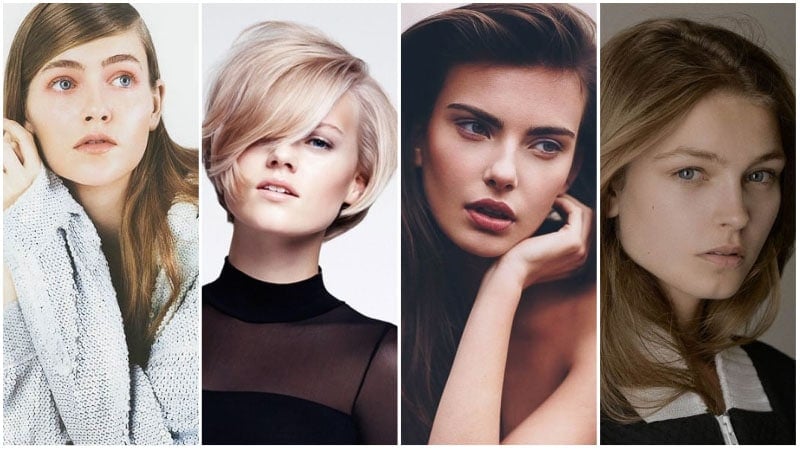 Haircuts for Heart Faces
If you have a heart-shaped face, your bone structure will feature a broad forehead and cheekbones with a narrow jawline and chin. As such, you should aim to balance your face shape with a cut that decreases your brow width and increases the width of the lower half of your face. For example, a long side-swept cut will disguise part of your forehead while drawing eyes down to the bottom of your face. You can pair this cut with waves or curls below the ear to even out your angled jaw. Alternatively, a side-parted pixie cut with textured ends can also appear gorgeous on a heart face shape, as can a bob haircut or lob haircut, which will ensure fullness around your jaw.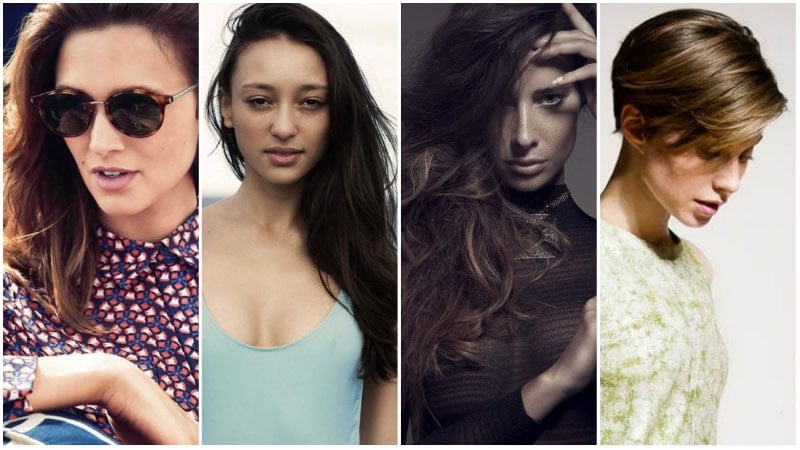 Haircuts for Diamond Faces
Diamond is an angular face shape that features a narrow forehead and jawline with cheekbones at the widest point of the face. Ladies with diamond face shapes should aim to soften their sharp angles and balance their cheekbones for a most flattering appearance. Consider a medium or long layered cut worn with tousled waves and a deep side part for a soft look. On the other hand, a chin-length bob will work best if you wish to widen the appearance of your jaw. Also, don't forget to try a pulled-back ponytail for a look that will show off your cheekbones while also widening the appearance of your forehead.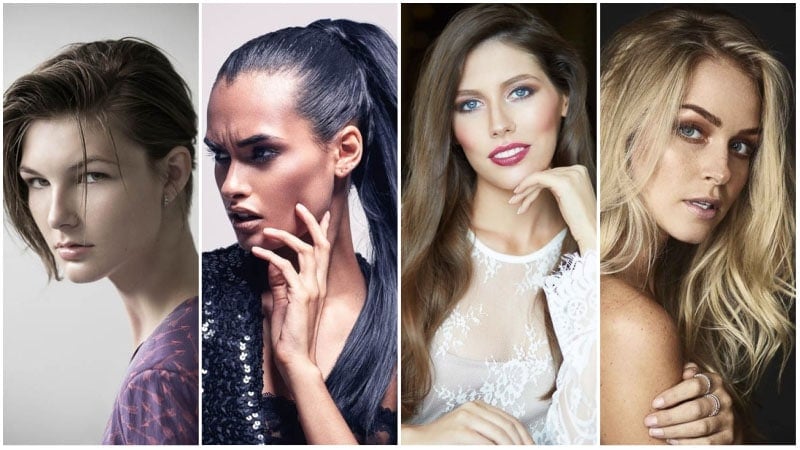 Haircuts for Round Faces
Round face shapes typically feature a similar length and width and prominent, rounded cheeks. Therefore, the most flattering hairstyles for ladies with round faces are those that add definition and shape. In particular, long layered and choppy pixie cuts look best. If opting for a layered cut, choose long, staggered layers that start around the jawline. You may also want to add a short side fringe that finishes at the eye to help lengthen your face. If you're wondering what to avoid, steer clear of bobs and single-length cuts along with short layers, which can balloon around your face, and full curls, enhancing the appearance of roundness.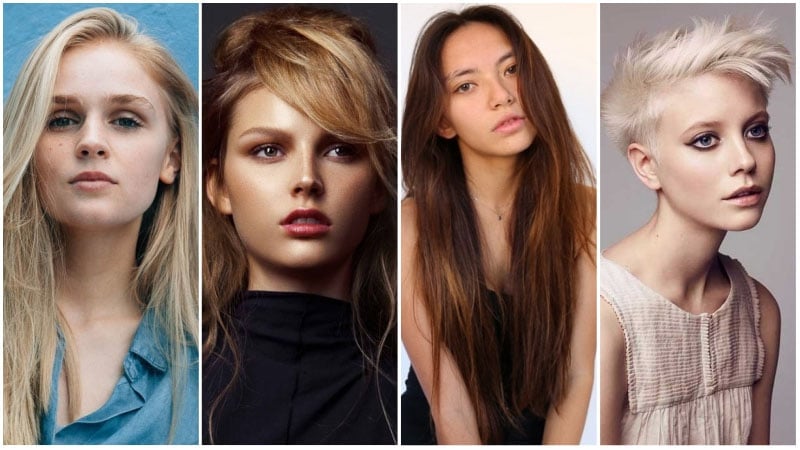 Haircuts for Triangle Face Shape
Triangle face shapes feature a strong jawline that is wider than the forehead and a chin that is square or flat in shape. As such, for ladies with a triangle face, it's essential to pick a hairstyle that will balance out the jaw and minimize the bottom-heavy appearance of the face. To do so, try opting for a cut with layers, which will soften your features. However, be sure to ask that they finish around the eyes and cheekbones or collarbone, as those that end at the chin will draw attention to your jaw. Likewise, avoid straight bob cuts that also emphasize your jaw. If you do prefer a short haircut, opt for a choppy pixie cut instead. When it comes to bangs, short side-swept or light and wispy styles tend to look best, while full bangs and long side bangs should be avoided.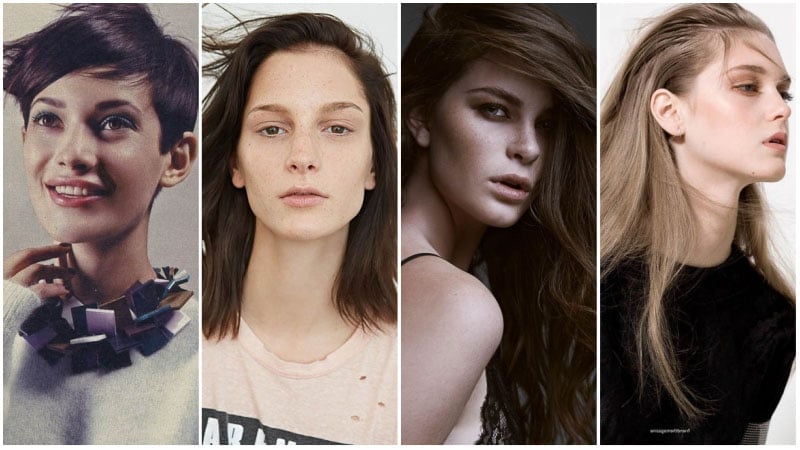 Best Haircuts for Face Shape
Rectangle: Layered cuts, waves or curls, soft and romantic chignons, rounded fringes or curtain bangs
Oval: Blunt bobs and lobs with subtle layers, long waves, or curls
Square: Side-parted styles, long and airy layers, short layered bobs, side-swept bangs
Heart: Long side-swept cuts, waves or curls starting below the ear, side-parted pixies, bobs, and lobs
Diamond: Mid or long layered cuts worn with tousled waves, deep side parts, chin-length bobs, ponytails
Round: Long layered cuts, choppy pixie cuts, short side bangs
Triangle: Layers that finish at the eyes/cheekbones or collarbone, choppy pixie cuts, short side bangs
Hairstyle for Face Shape FAQs
What is the best haircut for my face shape?
The best haircut is one that will suit your face shape. Soft layers and curtain bangs work well for rectangles, softening the jaw and forehead without elongating the face. Oval faces are lucky in that the balanced shape suits most styles but looks excellent with blunt bobs or long wavy curls. Meanwhile, side parts and layers soften the strong features of square-faced ladies, while a long side-swept style will balance out heart-shaped faces. Deep side parts on medium or long hair and sleek ponytails are best suited to diamond shapes with their sharp cheekbones. Meanwhile, additional texture and shape with long layers or choppy pixie cuts work well for round faces. Finally, if you have a triangle face, opt for short layers, bangs, or a pixie cut to offset your strong jaw. 
What hairstyle suits all face shapes?
Unfortunately, there isn't a single style that suits every face shape. However, most styles, such as layers, short haircuts, and bangs, can be adapted to suit different faces. It generally comes down to length, cutting technique, and styling variations to make it work. If you're coveting a particular cut, it's best to talk with your hairdresser about how to alter it so you can rock the look.
How do I find the right hairstyle for my face?
The first step is to work out what shape face you have. The seven primary types are rectangle, oval, square, heart, diamond, round, and triangle. From there, you can make a more informed decision or tweak your favorite celebrity's style to suit you.
Which face shape is attractive?
It's nearly impossible to generalize the most attractive face shape. Beauty is subjective and very much in the eye of the beholder, so it's really down to personal preference. However, cultural differences also make stating one face shape difficult. In the West, general bias tends to be towards oval and square faces, while in Asia, heart-shaped faces with pointier chins are considered beautiful. Regardless of your face shape, every person is attractive in their own unique way.
What's the prettiest face shape?
The question of which face shape is the prettiest is subjective and influenced by culture and fashion trends. Plus, it also comes down to your other features as well. A general preference tends to be for large eyes, full lips, and symmetry in the face.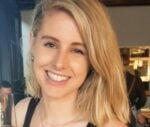 Taylah Brewer holds a bachelor's degree in fashion and business and is a skilled writer with several years of experience in the world of online content creation and copywriting. She is passionate about fashion, beauty, and all things lifestyle-related and has been writing for The Trend Spotter since 2016. She currently works as the Head of Digital & Ecommerce at White & Co.
SUBSCRIBE TO OUR NEWSLETTER
Subscribe to our mailing list and get interesting stuff and updates to your email inbox.