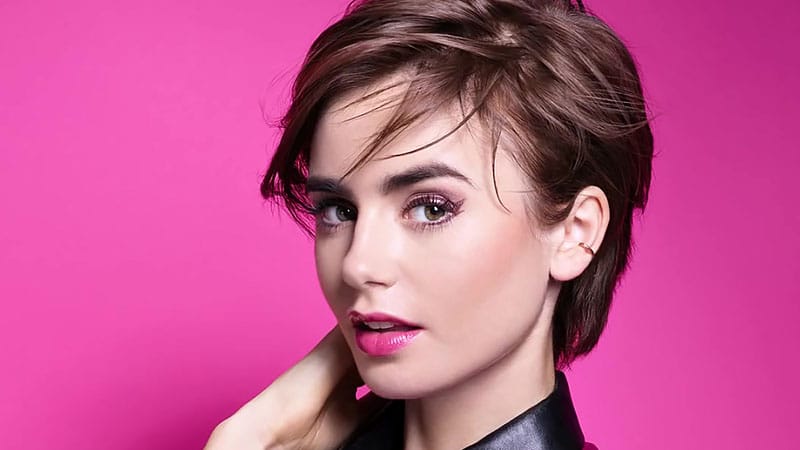 When you're stuck in a style rut, a dramatic haircut can be just what you need to revamp your look. The simple act of chopping off your long locks for a short crop can make you look and feel like a whole new woman. The idea may seem like a scary thought, but with lobs and bobs so popular at the moment, a pixie cut is the natural next step. Plus, with the number of compliments, you'll receive after this chop, you'll wonder why you didn't do it sooner.
1. Long Pixie Cut
A long, pixie haircut is a great stop-off point between a bob and a short pixie. The style is short enough to create dramatic impact but long enough to maintain its feminine appeal. The extra length of a long pixie cut, which is often concentrated at the front, helps to frame the face and soften the style.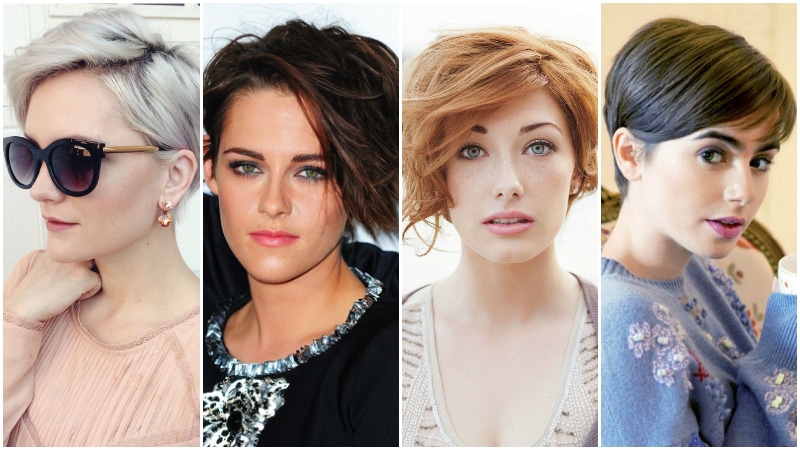 2. Short Pixie Cut
Cutting your hair into a short pixie style can be a serious decision, especially if you're used to having long locks. The style will dramatically change your look and take considerable time to grow out. If you do decide to cut your hair, it may be the most beautiful style you've ever had. Like hitting a giant refresh button, this style will lift and brighten your face and mood.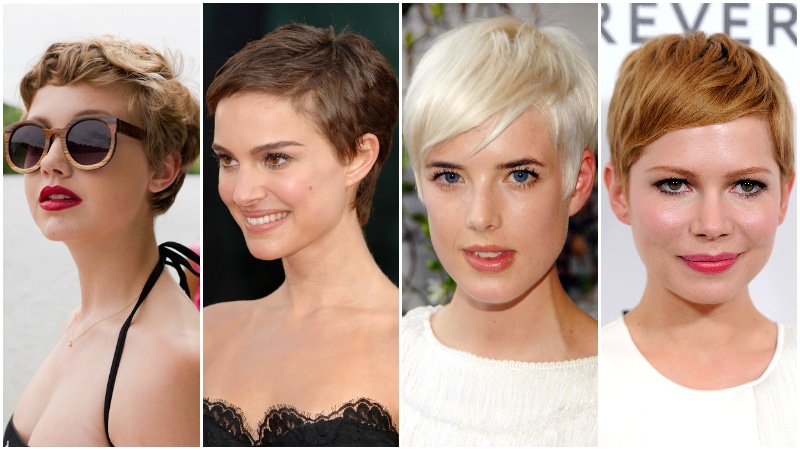 2. Pixie Cut With Bangs
Bangs can help give a plain pixie cut an extra boost of style. Choose side bangs that swoop across the forehead to give short hair a feminine touch. Keep the look light with choppy layers as a blunt fringe can appear too severe in a pixie cut.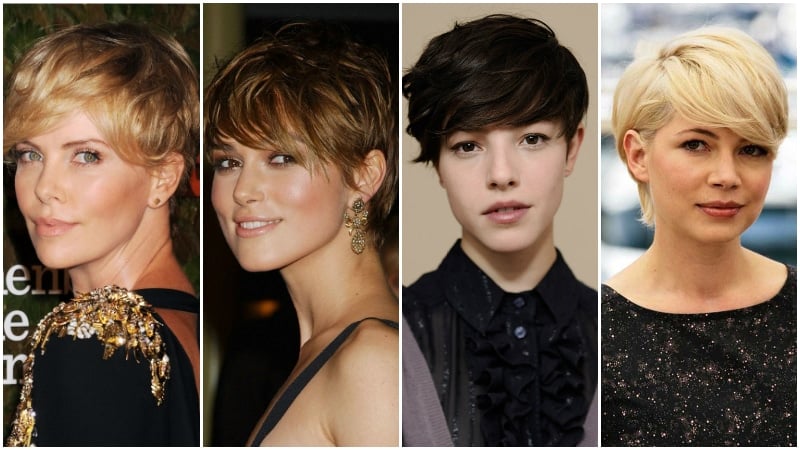 3. Asymmetrical Pixie Cut
Like a pixie cut with bangs, an asymmetrical pixie adds a healthy dose of feminine length while keeping the overall style short and cropped. Long on one side and short on the other, the asymmetrical pixie cut looks best when combined with a deep side part to ensure that volume is maintained on top.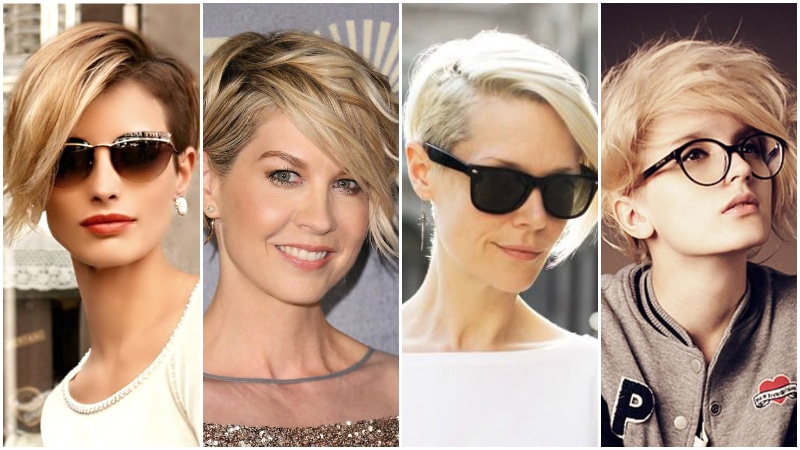 4. Shaved Pixie Cut
Shaved pixie cuts are one of the most recent trends to emerge from this hairstyle. Once reserved for the boys, shaved haircuts are now popular and cool for women as well. Choose between a shaved side (asymmetric cut), undercut (bottom half shaved), or whole head shave to rock this style.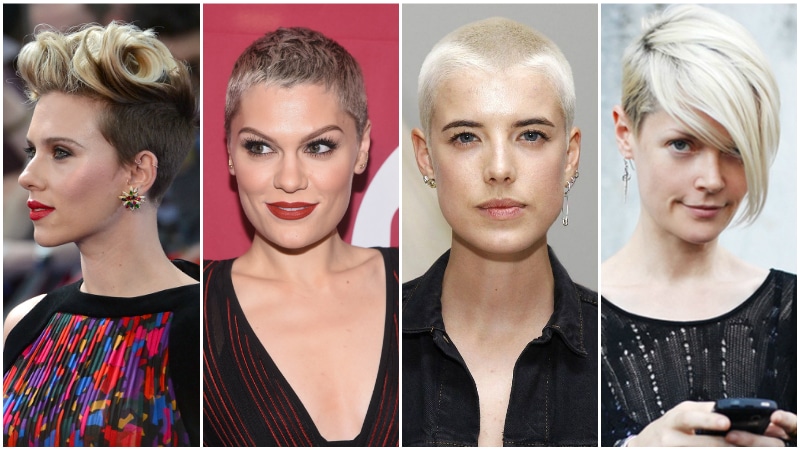 5. Rihanna Pixie Cut
Rihanna boldly chopped off her long locks years ago and never looked back. The singer is a champion of short hair with pixie cuts being her go-to look. Whether she's rocking brown, black, blonde, red or purple hair, Rihanna slays a pixie cut. If you're feeling fierce and fearless, try one of her many short styles for yourself.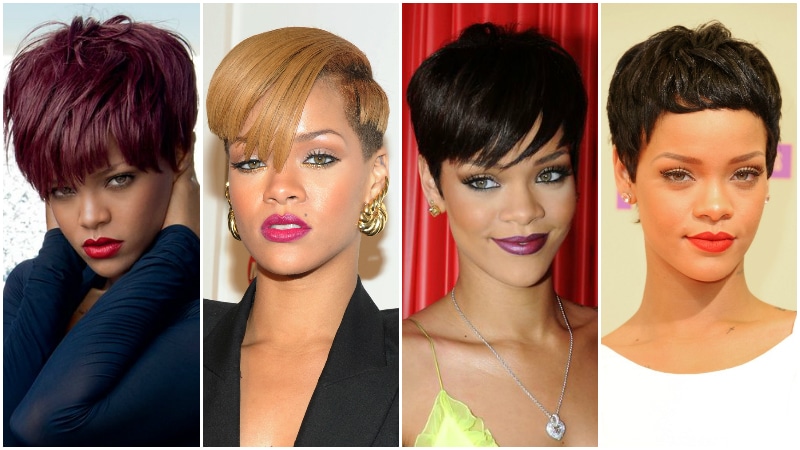 6. Emma Watson Pixie Cut
Emma Watson's ethereal looks are perfectly suited to a pixie cut. While her delicate facial features are swamped and lost with long hair, a short crop highlights her beauty and brings it to life. Whether she chooses a long pixie cut with bangs for a sultry look or a short, choppy cut for a cute style, Emma always matches her hair to her makeup for an unforgettable look.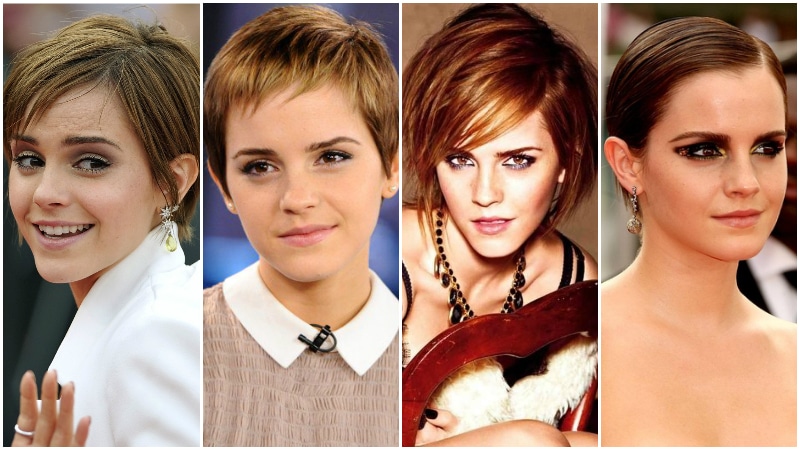 7. Anne Hathaway Pixie Cut
Since Anne Hathaway dramatically cut off her long hair in 2012 for her role in Les Misérables, her career and style credit have been booming. The actress not only won an Oscar for her role in the film but also created a hairstyle revolution. Her photo was clutched by many women heading to their salons for a chop and still is today.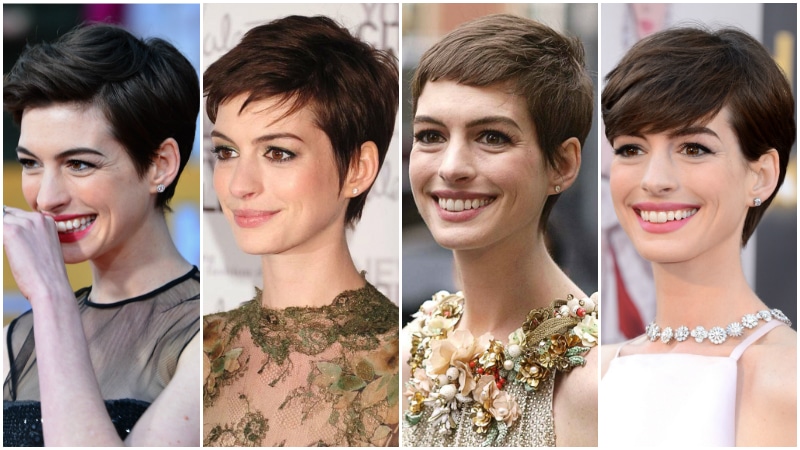 8. Julianne Hough Pixie Cut
When it comes to hair inspiration, Julianne Hough is one celebrity that we look to. Her signature blonde locks transform from long to short and back again while always remaining impeccably stylish. Like any other hairstyle, Julianne nails the pixie cut to perfection.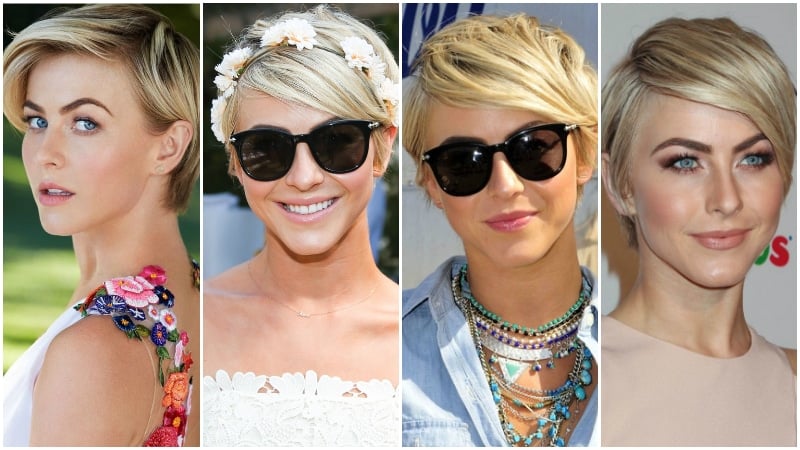 SUBSCRIBE TO OUR NEWSLETTER
Subscribe to our mailing list and get interesting stuff and updates to your email inbox.