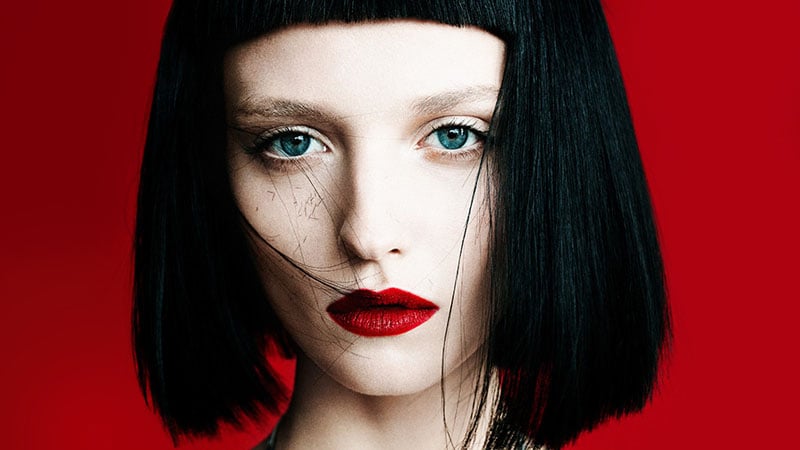 After a hairstyle that's chic and flattering? A blunt cut is the ultimate statement look for the modern woman. As opposed to shaggy nuanced layers, blunt hair is cut the same length all around. Unapologetically edgy, this bold style boasts fresh, healthy-looking strands. Best of all, its suited to all face shapes and hair textures. From a cute, curly bob to a dramatic, long style there's an option for everyone. So if you're ready to try something bold and new, read on to find out our favourite ways to wear a blunt cut.
1. Blunt Cut Long Hair
You don't have to sacrifice length to get a blunt haircut. Blunt long hair is surprisingly sleek and glamorous. Undeniably fresh, this statement look will give you thick, healthy-looking strands. The only downside to this striking style is its high level of maintenance. When your hair is all one length, you need to remember to do regular trims to keep it growing out evenly. But when it comes to such a bold and stunning look, we think it's well worth it!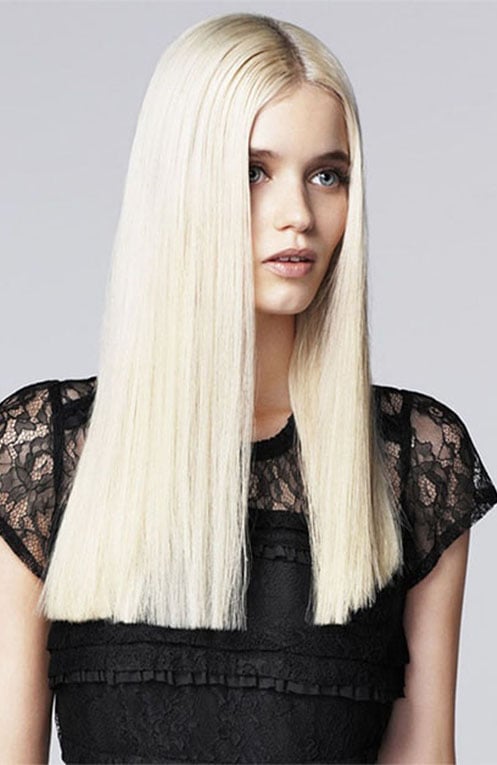 2. Blunt Shoulder Length Hair
It's no surprise that a blunt shoulder-length cut remains one of the most popular hairstyles for women. This style strikes the perfect balance between the simplicity of a short cut and the versatility of a long style. Flattering on all face shapes and hair types, this look works to accentuate your best features. What's best about it is it's easy to grow out and can be dressed up or down. For a softer, less dramatic look, style your ends inwards to help frame your face.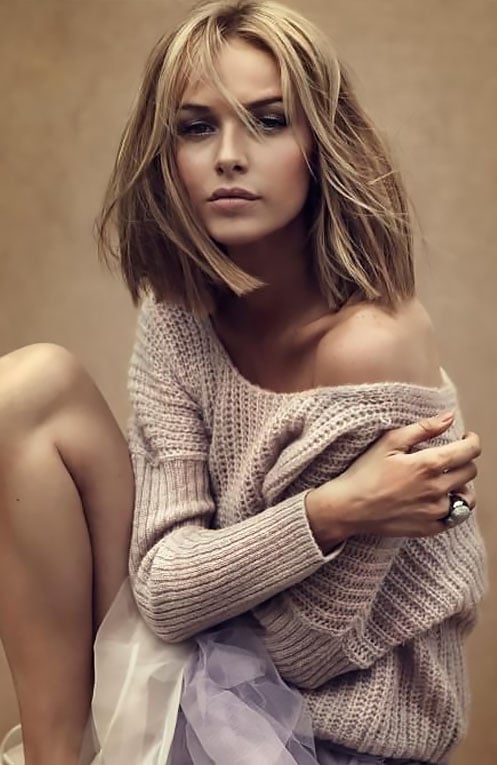 3. Blunt Short Hair
Ideal for those that are after an edgy yet trendy style, a blunt short cut screams attitude. This eye-catching look is low maintenance, lightweight and easy-to-wear. Short hair is not only practical but fierce too. After a softer style? Pair the look up with a feminine ensemble and girly makeup to match. This abbreviated style looks equally as stunning wavy or straight. We love the short hairstyle with bangs to help frame the face.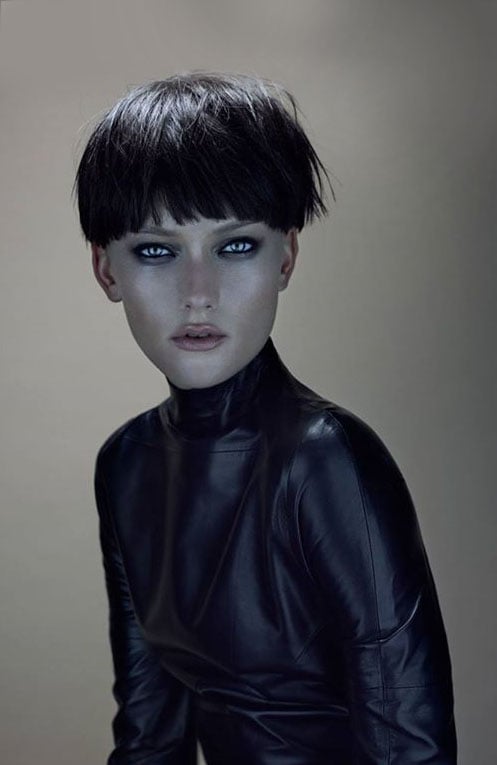 4. Blunt Cut Bob
Keen for shorter hair but not quite ready to commit to a pixie cut? Go for a blunt bob! Fashionable and chic, this style really emphasises your cheekbones and frames your face. After something a little more dramatic? Transform your look with a sleek deep side part. A side-swept style creates instant volume and texture. For extra sleekness and smoothness, be sure to use a serum on the mids and ends of your hair.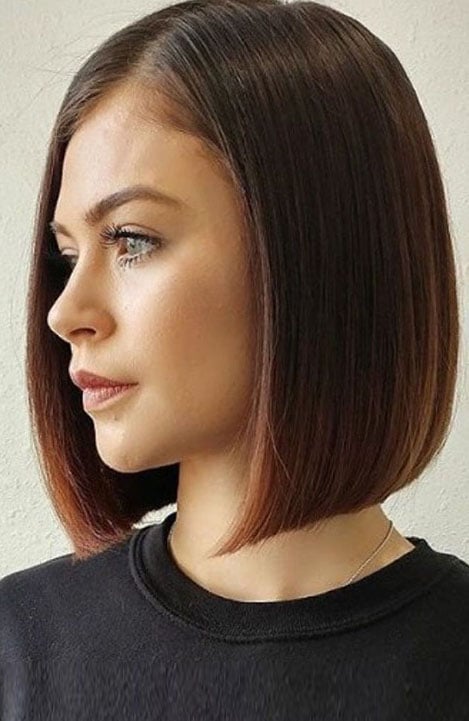 5. Blunt Haircut for Fine Hair
A blunt cut is a great way to give fine hair some sharpness and definition. And when it comes to this particular hair type, the shorter, the better. Sleek and straight hair or beachy waves work really well with this hair type and cut. Easy and classic, this laid-back style is perfect for the summertime.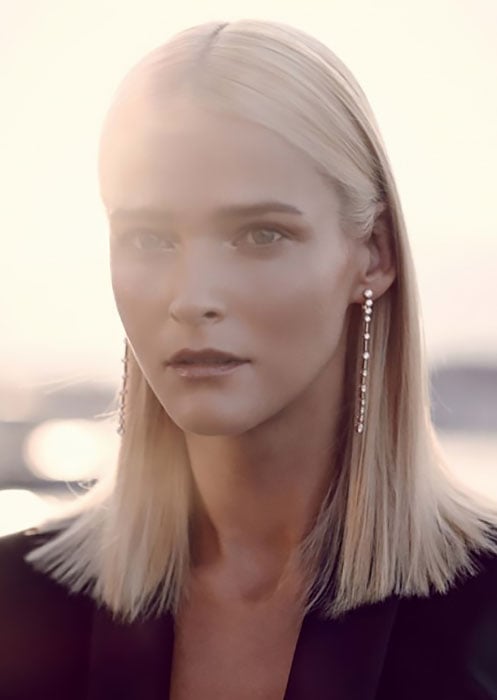 6. Blunt Haircut for Thick Hair
Got thick hair? A blunt cut will add some definition to your 'do. This style is especially perfect for reviving dry, damaged hair thanks to the clean, sharp slice that takes off unkept ends. And without layers to hide behind, the focus is put on to the stunning fullness of your locks. What's best about this style is that it works for any hair type and texture. Feeling especially bold? Ask your stylist for some razor-sharp bangs. A dramatic front fringe will add dimension to your hair.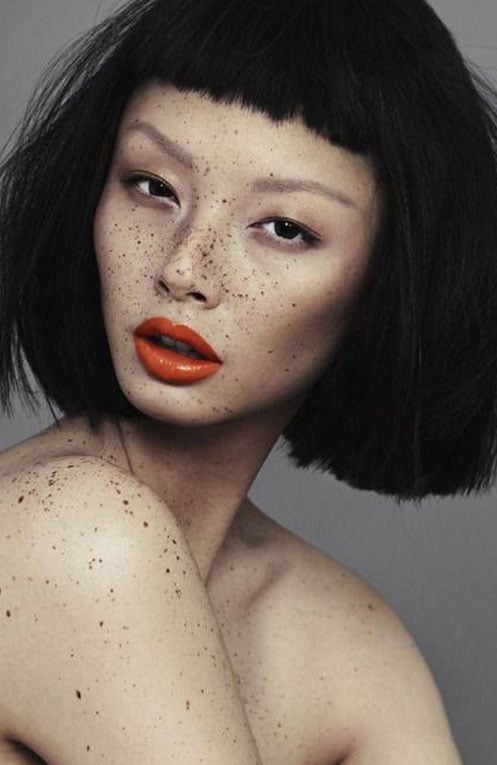 7. Blunt Haircut for Wavy Hair
Soft and girly, wavy blunt cut hair carries a natural look. The opposite of a dramatic and defined straight style, a blunt cut on wavy locks is more laid-back and forgiving. With natural body and texture, this cut is easy-to-style and maintain. To master this look, begin with a texturising spray to add lasting density and volume. Then, use a curling iron on the mid to ends of your hair to create loose, flowing waves. Finish by separating the curls gently with your fingers.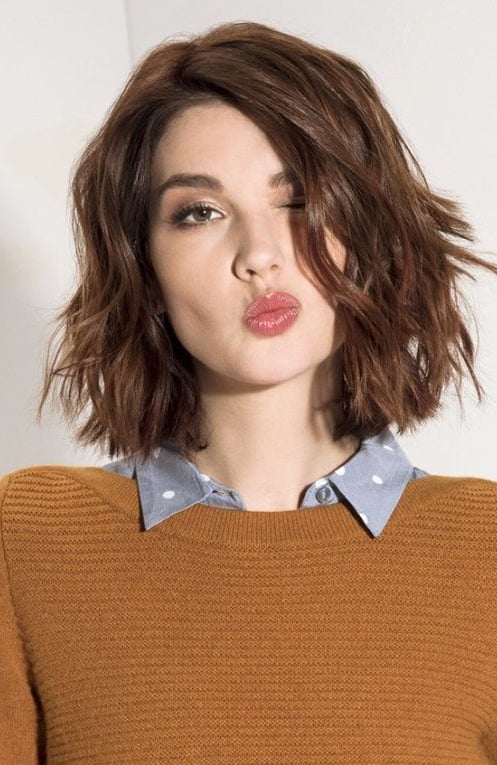 8. Blunt Cut Curly Hair
This unique style is an instant stand out with stunning volume and body. Being such a playful and sexy look, its perfect for any occasion. Visit your stylist regularly for a deep conditioning and quick trim to help maintain the bounce, texture and density of your 'do. In the meantime, a curl-recall cream will help revive your curls in between washes.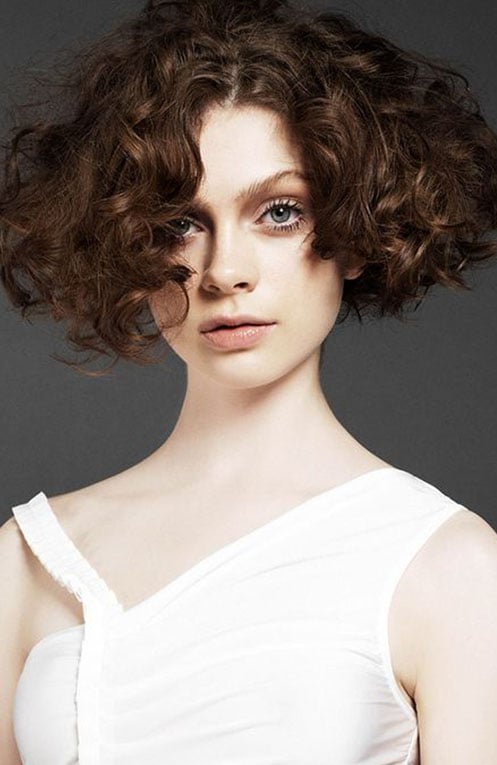 9. Blunt Straight Hair
After a dramatic look? We have the perfect style for you! Blunt cut straight hair is the ultimate in modern beauty. Boasting sharp, thick looking ends, this sleek style is the perfect companion for daring women. For this look, a hairdryer and straightener are your best friends, but don't forget the heat protective spray! When it comes to styling straight hair, small changes can make a big difference. Shifting your part over to one side will add further definition to this cut.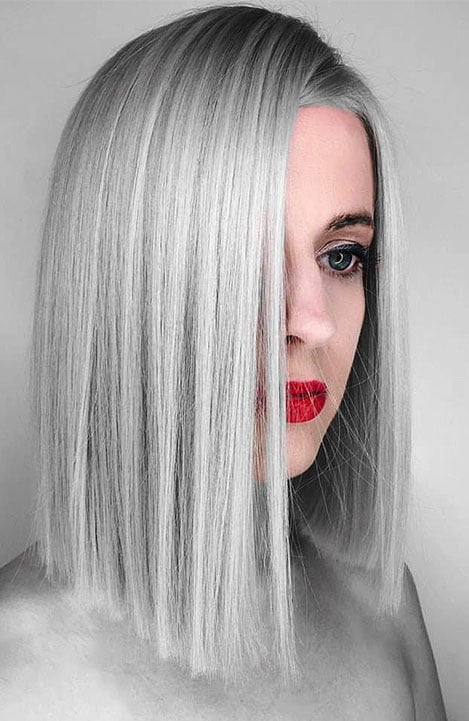 10. Blunt Hair with Bangs
What makes a blunt haircut even more innovative? Some blunt bangs, of course! This style is the ultimate companion for the dramatic woman. A fringe is an instant style statement, and this eye-grazing look is one that can't be worn in any other ways. Blunt bangs are really edgy and cool, but they require serious upkeep, so be sure to visit your stylist regularly for trims!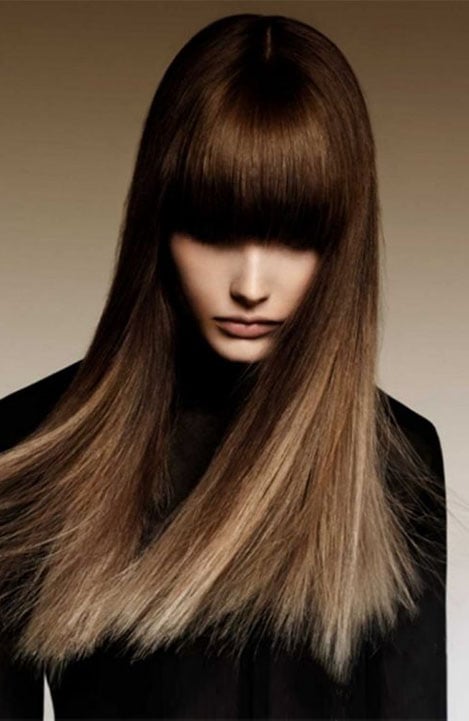 SUBSCRIBE TO OUR NEWSLETTER
Subscribe to our mailing list and get interesting stuff and updates to your email inbox.