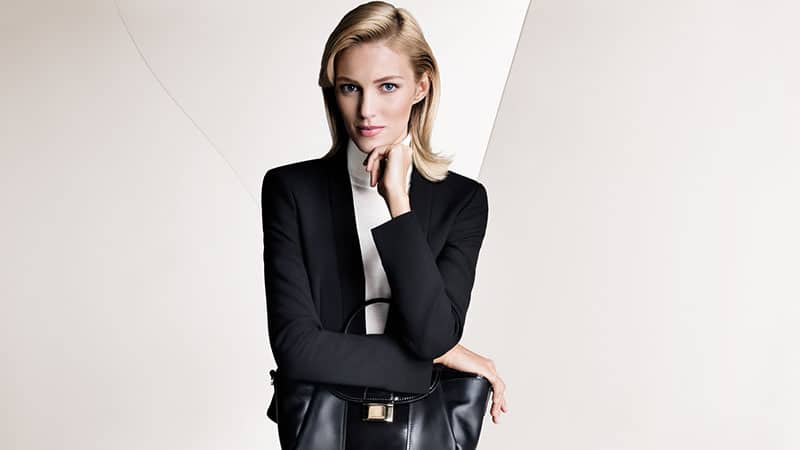 When it comes to interviews, the old rule of dressing for the job you want is paramount. After all, if you don't look the part, you may just be passed over for someone who does. While your clothes naturally play a crucial role in how you're perceived, your hair can be just as important. Whether your locks are tied up neatly in a bun or loose and wild can be the difference between tipping the odds in your favor or making your interviewer question whether you really want the job or not. Below are the best professional hairstyles for women of all ages.
Smooth Bob
If you're unconvinced by the power and sophistication of a smooth bob haircut, look no further than Anna Wintour. The Vogue editor-in-chief has been rocking the hairstyle for years, and she continues to dominate the industry.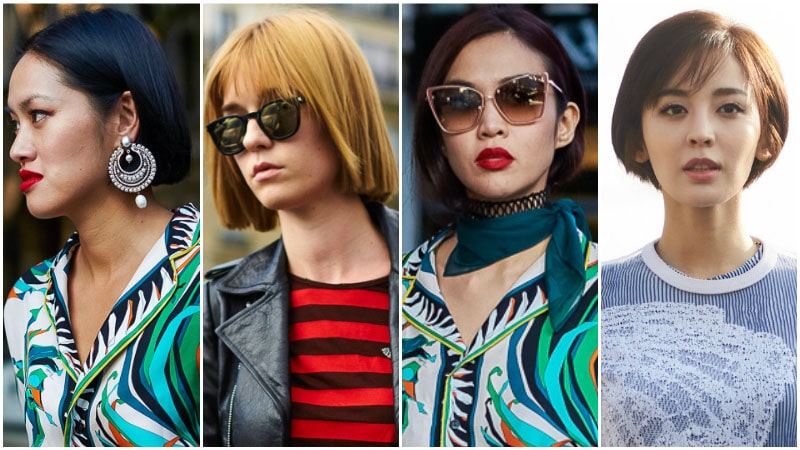 Textured Crop
Add some texture to ensure your short hair doesn't appear flat and dull in your next interview. A textured crop can create a stylish and contemporary look without appearing messy or undone. All you need to do is add some texturizing spray to damp strands and allow them to dry.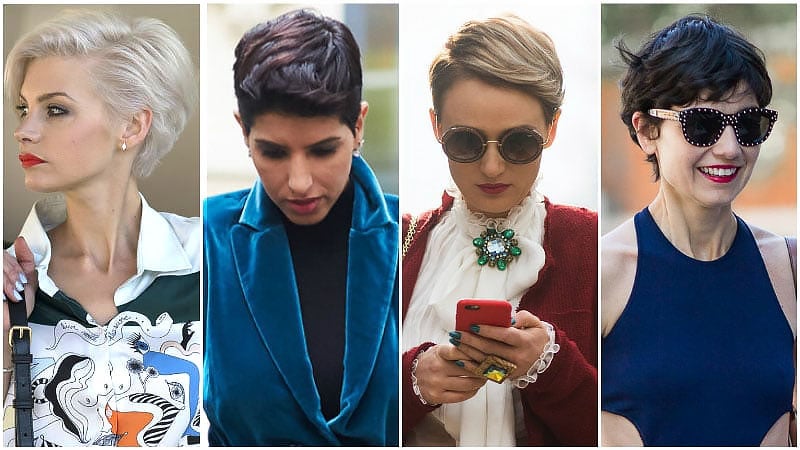 Sleek Pixie
The ultra-short length of a pixie cut makes it a great cut for professional women. By wearing your pixie sleek, you'll create a sharp and chic appearance. To ensure the look doesn't become too bold or striking, opt for a side part to soften the overall appearance.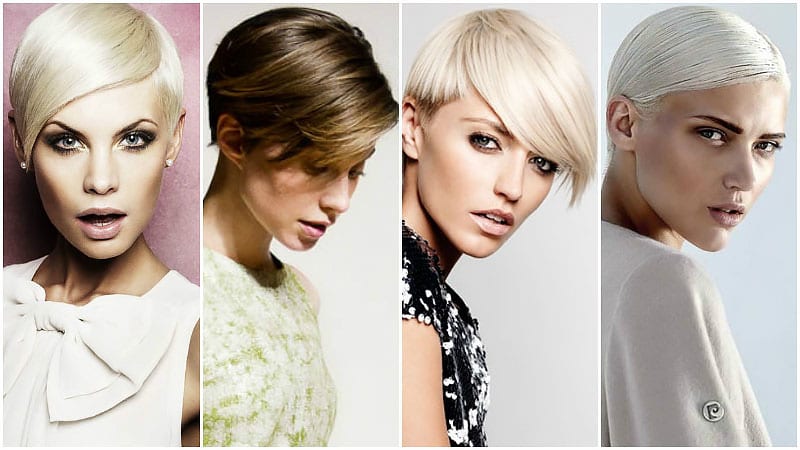 Short and Wavy
Short hair can also look stylish and modern when worn with a soft wave. Choose between a middle and a side part to find the style that best suits you and the position you're applying for. A central part will be considered serious, while a side part appears more approachable.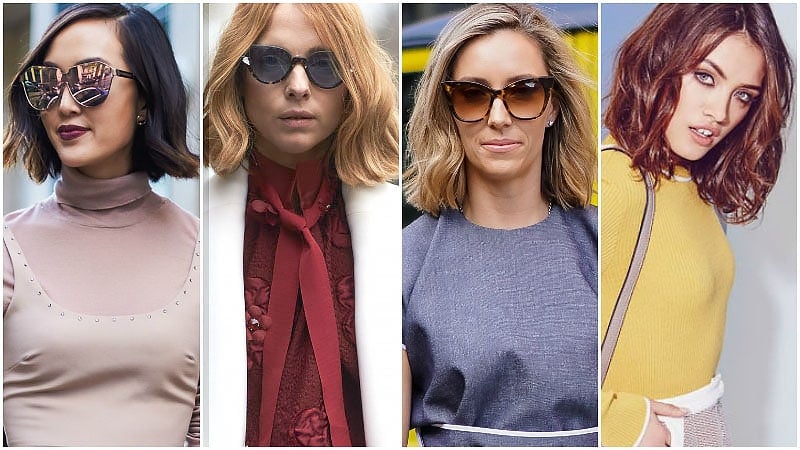 Straight Lob
Lobs are one of the most popular hairstyles of the moment and can easily work for professional interviews and jobs. Wearing your lob straight will give it a clean, chic look that's perfect for the office. Hitting just on the shoulders, this length looks best with a little texture and extra volume.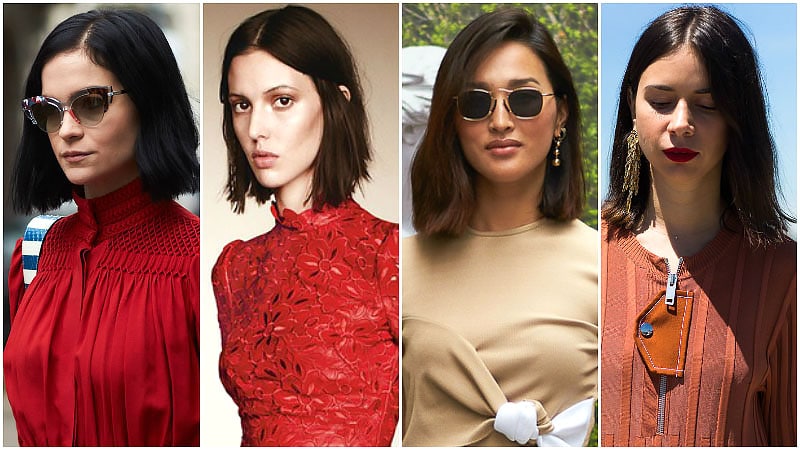 Half-Up, Half-Down
If you feel most comfortable and confident wearing natural and loose hair, you should embrace it. After all, there's no sense in rocking an updo if it makes you feel awkward and unsure. Instead, just tweak your usual style by tying half up, half down hairstyle. That way, you get the confidence of wearing your hair down with the professionalism of wearing it up.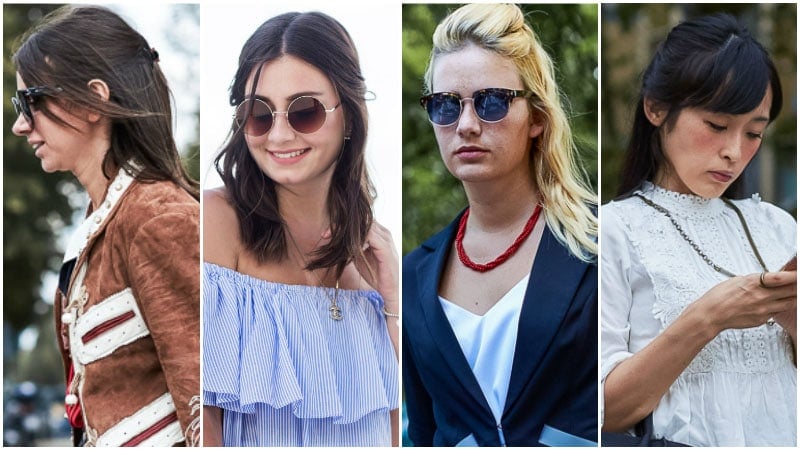 Loose and Straight
Medium length hair can be made to look more professional when loose if worn straight. Just ensure your strands are healthy and split ends are nowhere in sight. You can also add a small amount of serum before your interview to boost shine and help keep flyaways at bay.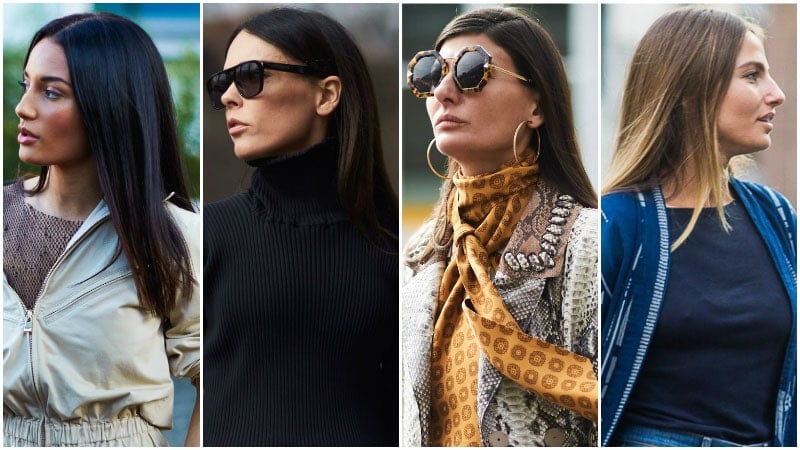 Low Bun
Medium length hair is often too short for a high bun, but a bun that sits lower can work wonderfully. A quintessential interview style, a bun ticks all the boxes. It keeps your hair off your face, looks tidy, and appears low-maintenance and stylish all at once.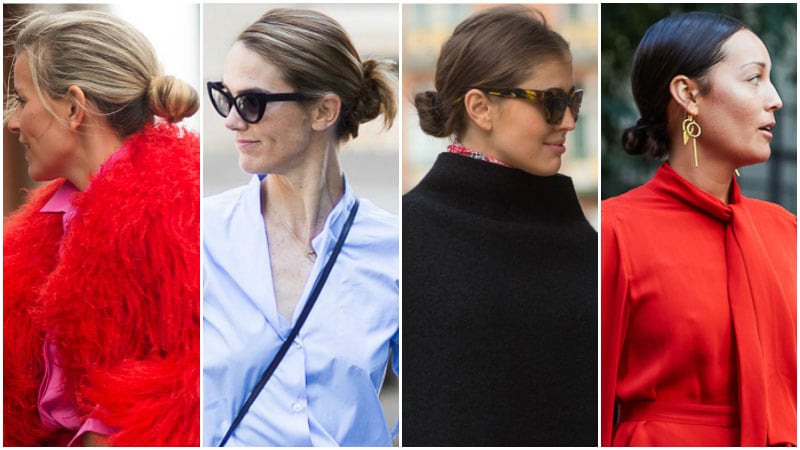 Middle Part and Pony
While you want your interview hair to be simple, you don't want it to be boring. An everyday ponytail on medium hair can be just that, so it's best to spice it up. Adding a middle part will instantly make your pony bolder and more interesting without straying from understated.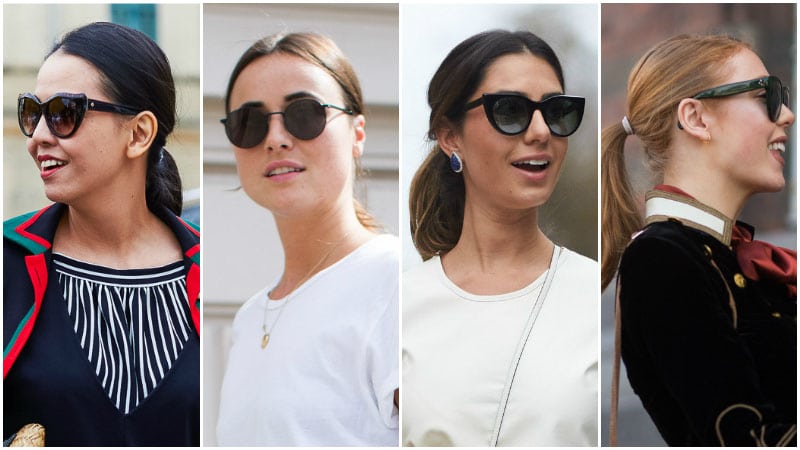 Undone Curls
Although undone curls aren't a traditional professional hairstyle, they can be perfect for modern, less-restrictive offices. While straight hair is often considered serious, curly-haired ladies are risk-takers prepared to go out on a limb for a company.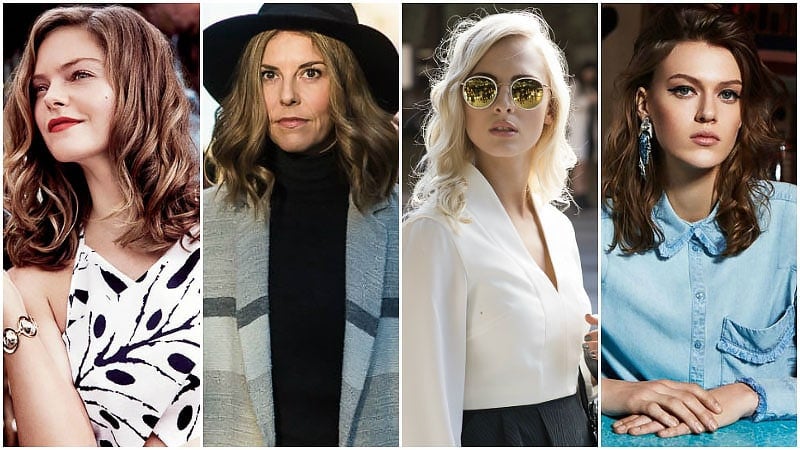 Straight with Ear Tuck
Wearing straight, long hair is a good way to create a serious and professional image. While curls often appear fun and glamorous, straight locks look stylish and sophisticated. Just make sure you tuck your tresses behind your ears to show off your face and stop yourself from constantly readjusting strands.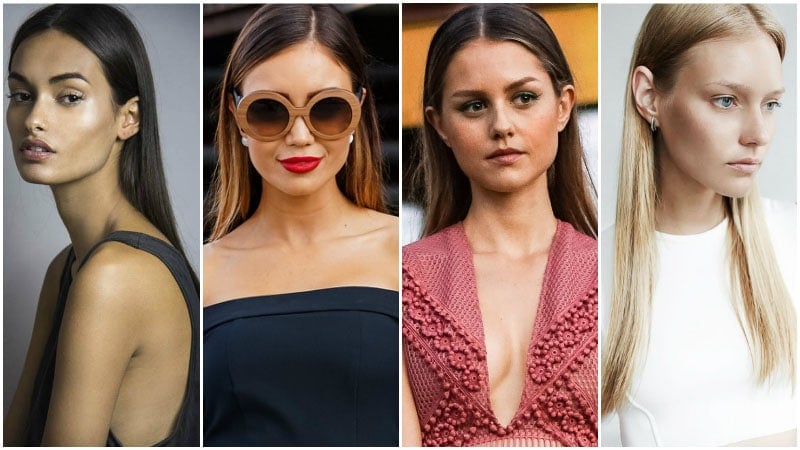 High Bun
Wearing your hair up is often viewed as more professional than leaving it loose. For ladies with long hair, your extra length means that a high bun is a great option for you. As well as looking sophisticated, a high bun will also show off your bone structure in a lovely way. Make sure you find a style between a severe, slicked-back bun and a messy topknot to be viewed as both professional and approachable.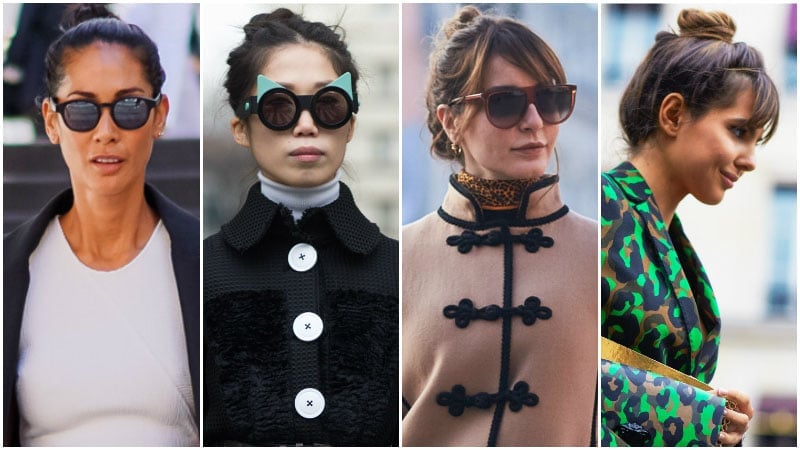 Loose Waves
Curls can often appear either natural and messy or perfect and high-maintenance on long strands. Loose waves, however, can create a polished yet relaxed feel that is ideal for modern offices.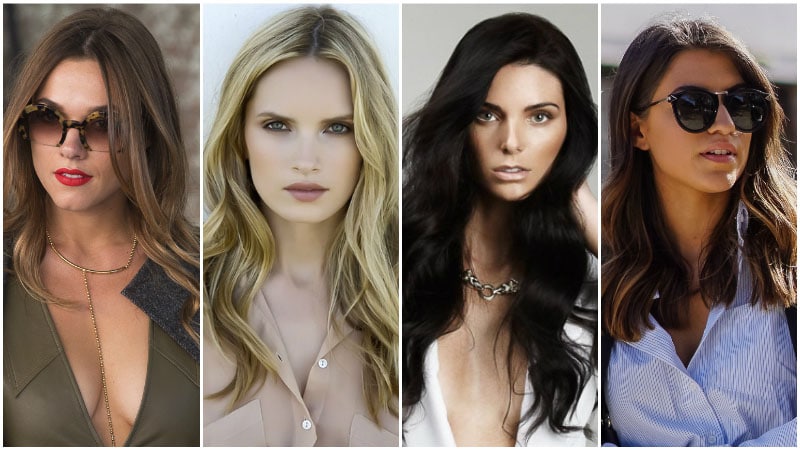 Low Ponytail
A low ponytail straight down your back is a quick way to show that your long locks are fuss-free. The style also ensures that all your interviewer's attention will be on you and your responses, not your hair.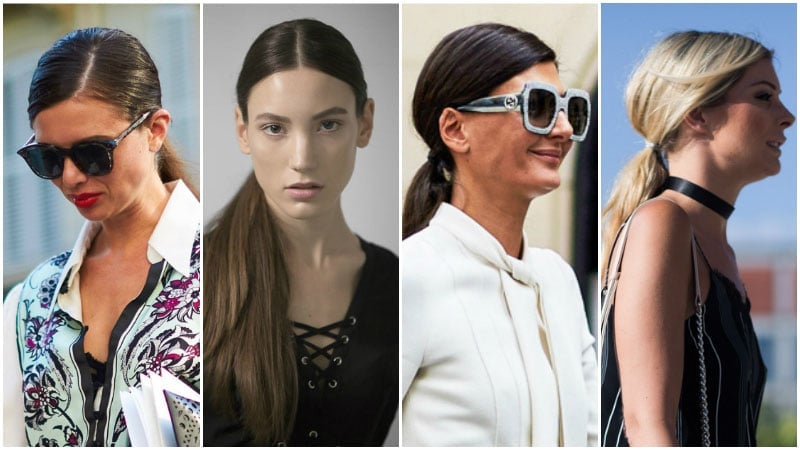 Sleek High Pony
If you want to look like you mean serious business, a sleek high pony is a great hairstyle to choose. Sharp, straight, and sophisticated, this style will help you dominate those interview questions.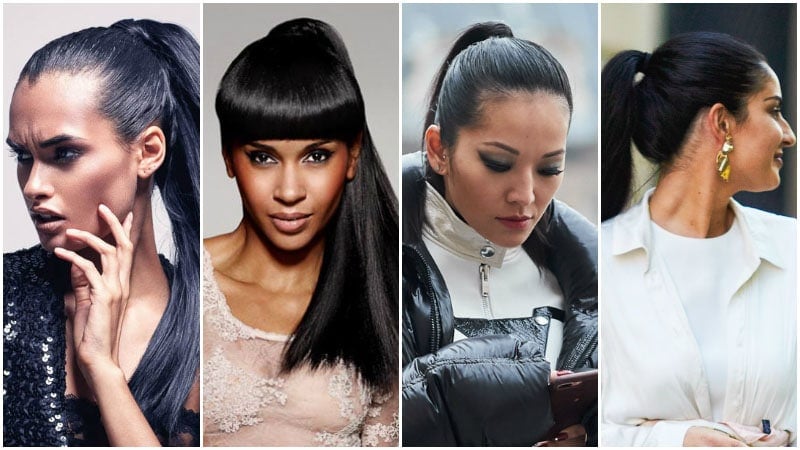 Professional Women's Hairstyles Tips
Choose a hairstyle that will suit the job for which you're applying.
Select a side part for a soft and approachable appearance or a middle part for a bold and confident look.
If you often touch and play with your hair, opt for a ponytail or updo to remove the temptation.
Choose smooth and straight strands for a sleek and sharp style or select waves/curls for a creative and contemporary appearance.
If you want to wear your hair loose, you should ensure that it is neatly styled and does not cover your face.
Stick to simple and neat hairstyles to keep your interviewer's attention on your answers instead of your appearance.
Professional Hairstyles FAQs
What hairstyle is the most professional?
Hairstyles that keep your hair out of your face and err on the conservative side are often considered the most professional. Try a sleek ponytail, a bun, or short hair tucked behind your ear. However, just remember to match your style to the industry and your personal aesthetic as well.
How should I do my hair professionally?
If you have short hair, try a smooth bob, textured crop, sleek pixie, short and wavy, or straight lob style. For mid-length hair, opt for half-up half-down, loose and straight, a low bun, a middle-parted pony, or undone curls. Lastly, choose loose and straight hair tucked behind your ears, a high bun, loose waves, a low ponytail, or a sleek high pony if you have long hair.
What hairstyle is best for an interview?
It's essential to make an excellent first impression for an interview. As such, when it comes to hairstyles, you'll want to keep them simple, look professional, and be appropriate for the role and industry. If it's super corporate, try something sleek and sharp; however, if it's more creative, go for a more contemporary and fun look. A side part will make you appear soft and approachable, while a straight middle part exudes confidence. If you play with your hair when nervous, tie it up so you're not distracted.
SUBSCRIBE TO OUR NEWSLETTER
Subscribe to our mailing list and get interesting stuff and updates to your email inbox.