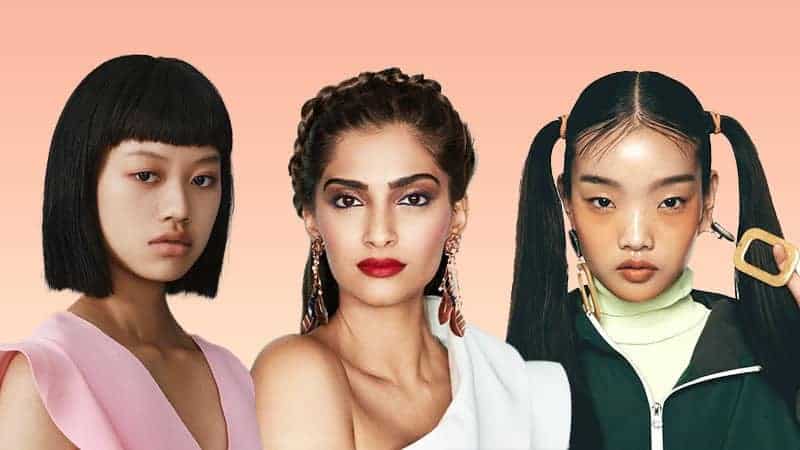 Most individuals of Asian descent have hair that is classified as thick, smooth, and straight. The strands are believed to have more cuticle layers and wider cuticle cells, and it is celebrated for having the fastest growth rate. Many hairstyles will complement this texture and thickness, whether you want cute short cuts that are easy to style and require little maintenance, to gorgeous long styles that feel feminine and sophisticated. You can also experiment with accessories and colors to really show off your personality! There is an Asian hairstyle for women to suit every preference, and these are some of the best looks to inspire your next haircut.
1. Beach Waves
Is there anything more dreamy than beach waves? These relaxed curls give your hair a brilliant texture and add a softness to your appearance. This makes it the top choice for those with hard features or women looking to embrace a more laid-back finish. Get excited for summer and whip out your texturizing spray to achieve this ultimate cool-girl look.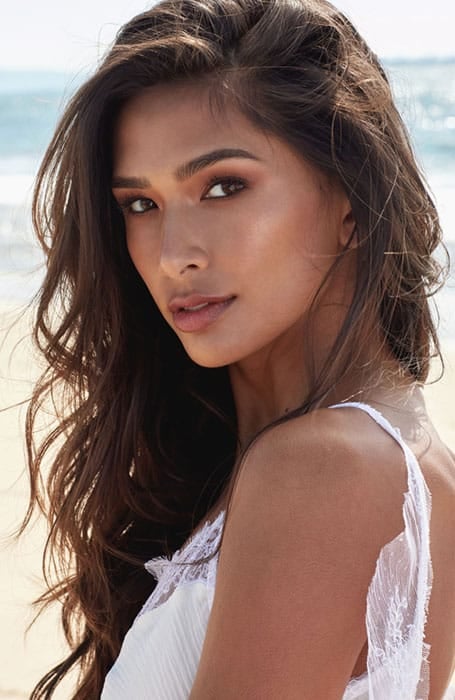 2. Blonde Wavy Bob
If you have been searching for the perfect way to update your appearance, look no further! The bob haircut is a classic choice and will complement all textures. This is an attractive option for wavy hair that will soften the cut and create a more unstructured finish. The result is a fresh and modern approach to a timeless hairstyle that will take years off your appearance!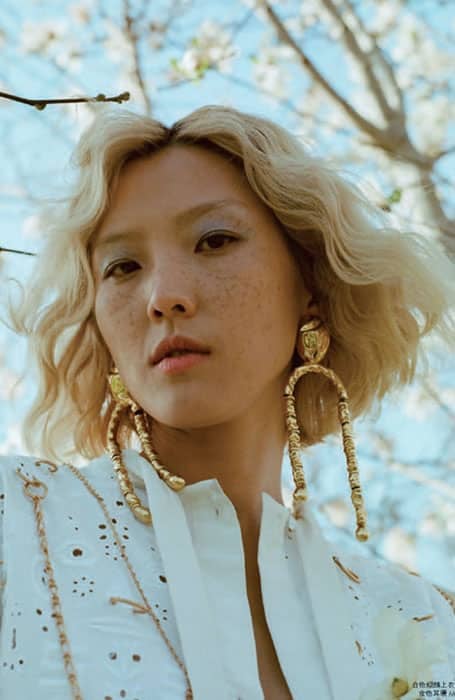 3. Blunt Cut Lob with Bangs
The lob haircut is the perfect combination of classic and modern, as it is a longer version of the bob. This gives you all the benefits of the original look but even more options for styling (longer hair is so much easier to experiment with new styles). Choosing a blunt cut means you will ditch the layers, but the precision can add to the overall chicness.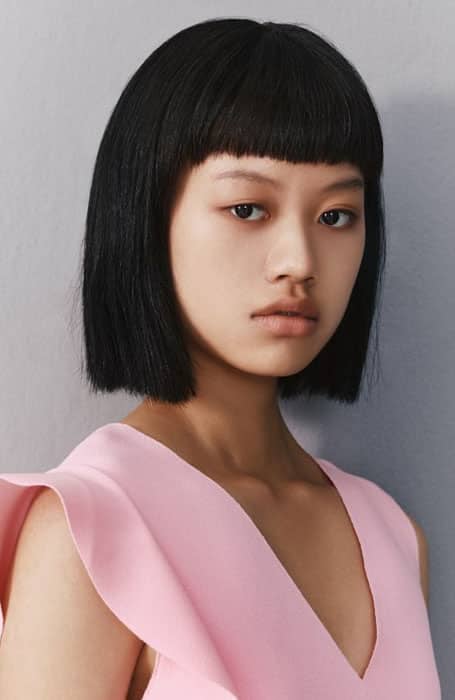 4. Brown Wavy Hair
A wavy texture is a perfect way to add movement, and it will look gorgeous with all colors, including brown hair. Whether you are a natural brunette or wish to experiment with different hues, this super versatile shade looks good on everyone. Opt for subtle highlights to add depth and dimension and make your strands look even more beautiful.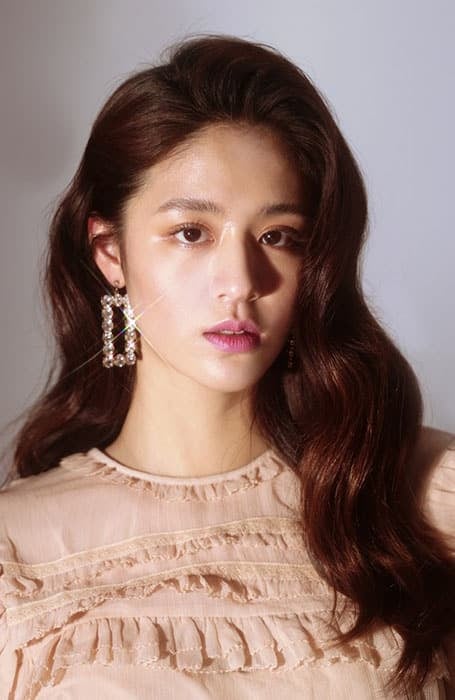 5. Classic High Bun Updo
The classic high bun updo is perfect for a gorgeous, sophisticated finish. The way the hair is pulled away from the face and secured neatly creates a polished finish, making this hairstyle ideal for formal occasions or the workplace. You don't need extra long strands to create this style either because it is simple and effortlessly chic.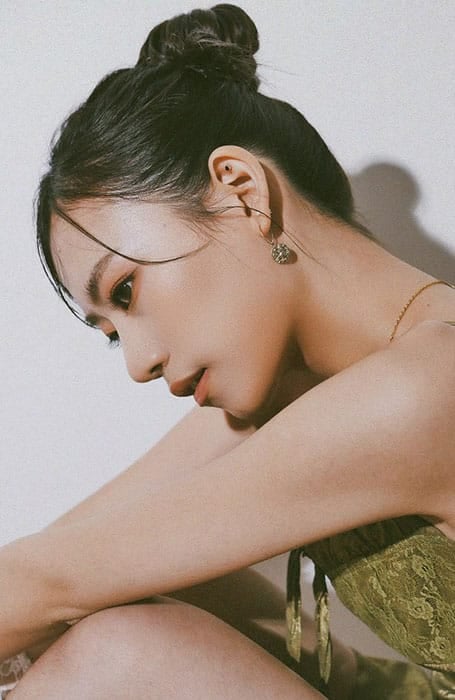 6. Crimped Hair Pigtails
Fun and youthful, there is much to like about the combination of crimped hair and pigtails. The hairstyle is super cute and is an excellent choice for younger women, or it could be worn if you want to take years off your appearance. Crimping will give your strands texture and makes for an eye-catching finish.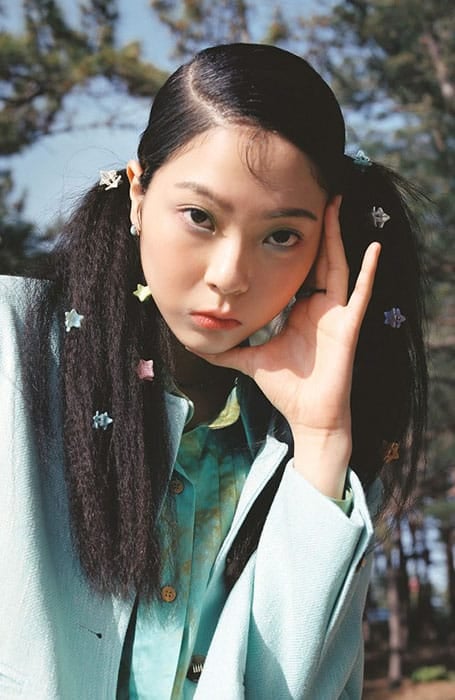 7. Crown Braid with Hair Down
Unleash your inner royalty by embracing a crown braid with hair down — this version of the French braid wraps around the head, hence the name. The result is a hairstyle that looks sophisticated but is actually surprisingly easy to achieve. It is also an excellent way to increase the top's volume and draw the eye upward.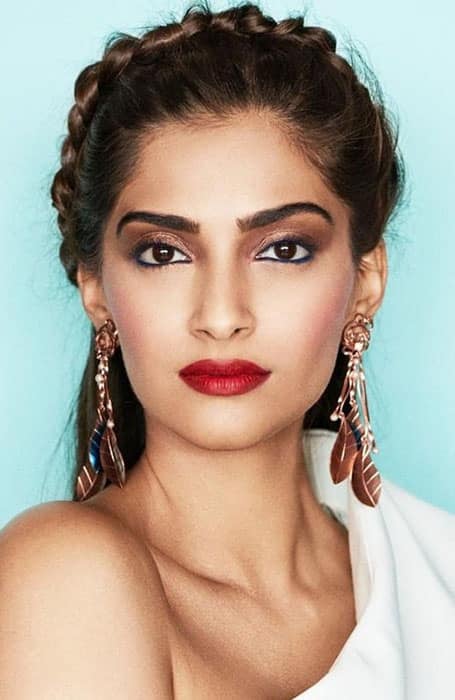 8. Curtain Bangs with Straight Hair
Ah, curtain bangs. If you love the idea of a fringe, there is no better or more versatile choice than this. How the hair is cut creates a face-framing effect, complementing and making your features pop. The style is produced by cutting your strands shorter on the inside, gradually becoming longer. It will work well with all textures, including straight hair.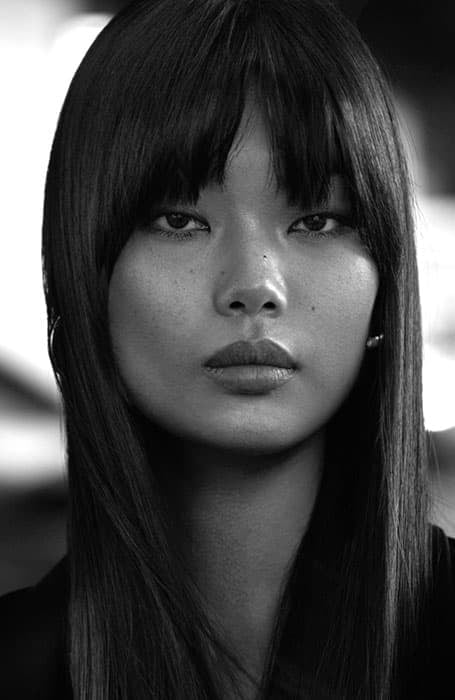 9. Hair Down with Mini Claw Clips
It is incredible how something as simple as cute accessories can transform your appearance. Wearing your hair down with mini claw clips will give a subtle nod to the 90s and add a playful touch to your hairstyle. It also has a functional purpose and can pull the strands away from your face, opening it up. You can choose your favorite color, letting it pop against your hair's natural hue.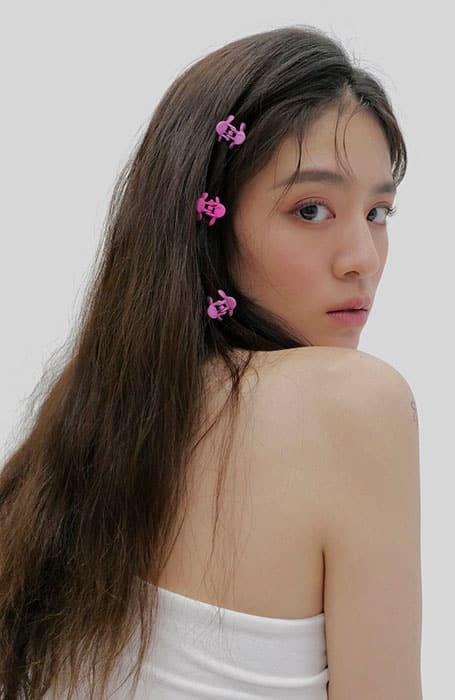 10. Hair Twists
Instead of choosing your favorite braided hairstyle, why not embrace something different? Let us introduce you to hair twists, created with two strands combined to give you a brilliant, textured finish. Wear them to the side to balance your appearance and soften your features, but also because this is a fun and stylish alternative to styling them straight back.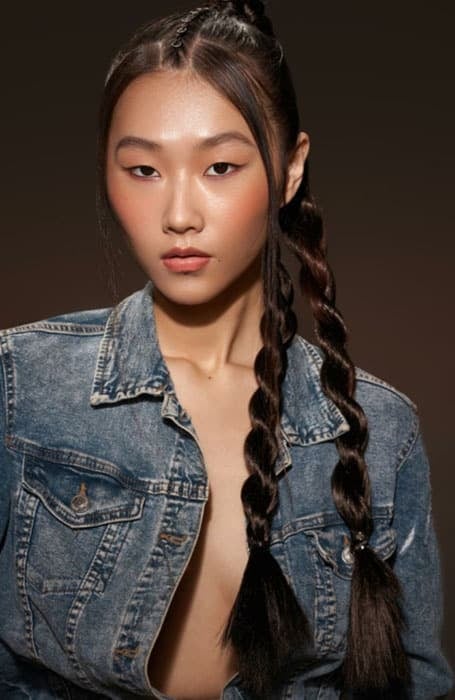 11. Long Brown Hair With Wispy Bangs
Long brown hair will look great, and you will have plenty of options for styling. How you choose this is up to you, but we recommend wearing it with wispy bangs. This is a much more subtle option than a full fringe and is excellent for highlighting your beautiful face. The piece-y strands will add softness and femininity to your overall look.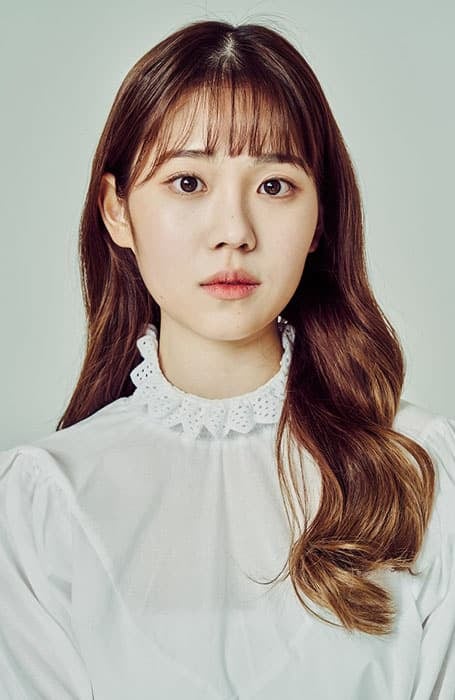 12. Long Straight Hair with Bangs
You do not need us to tell you why long hair is an attractive option, but one of the many pros is how much versatility you get with styling. You can experiment with various updos or intricate braids or leave them loose. Wear it with bangs if you want to draw attention to your face and create a youthful finish.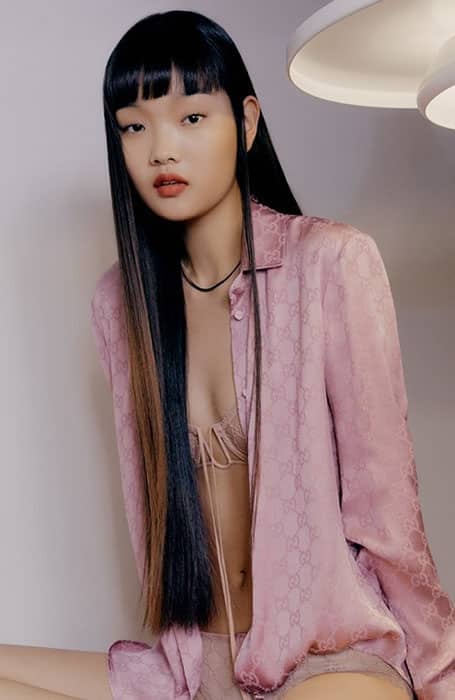 13. Long Straight Middle Part Hair
There is a lot to love about long, straight hair; the length will let you show off your texture even more. When it comes to styling it, you have almost unlimited options, but a simple, clean aesthetic is often favored. An example of this would be to pair your strands with a middle part, which will work to complement the symmetry of your face shape.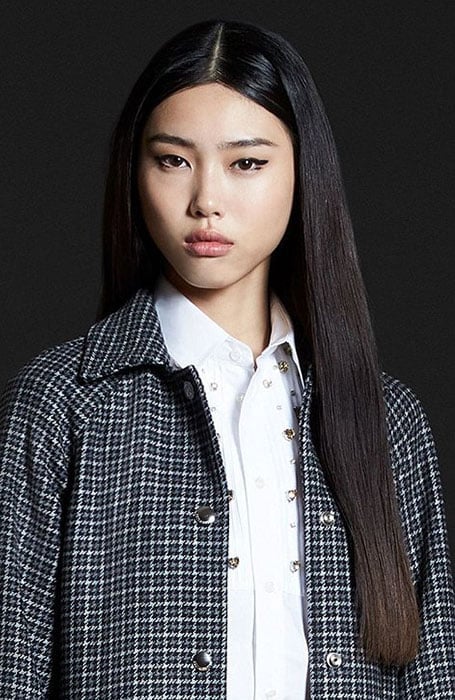 14. Low Ponytail with Bangs
Bangs are the perfect addition to just about any cut. We love how they can transform the simplest style, making it appear more exciting and fresh. Why not try them with a low ponytail for a chic and easy-to-wear hairstyle that will look gorgeous everywhere and anywhere? You also do not need much length for this look because it is worn lower on the head.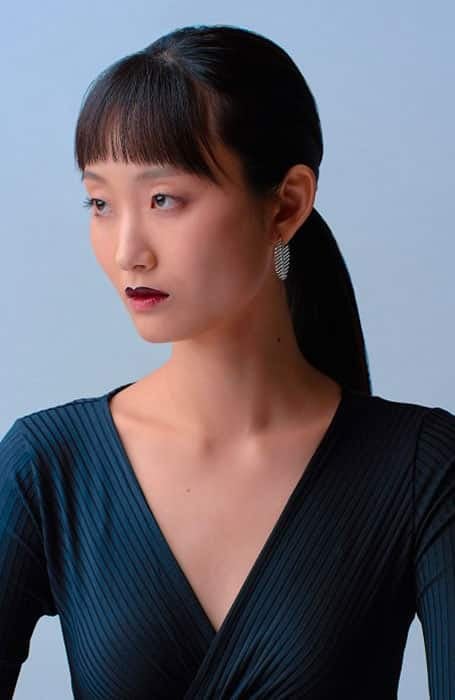 15. Messy Braided Bun
There is a time for classic and polished finishes, and then there is a look for those who prefer a more relaxed and lower maintenance approach to styling. The messy braided bun is cute and youthful and is a great way to wear the hair for those with naturally textured strands. The unstructured approach also has a softer appearance which is incredibly flattering.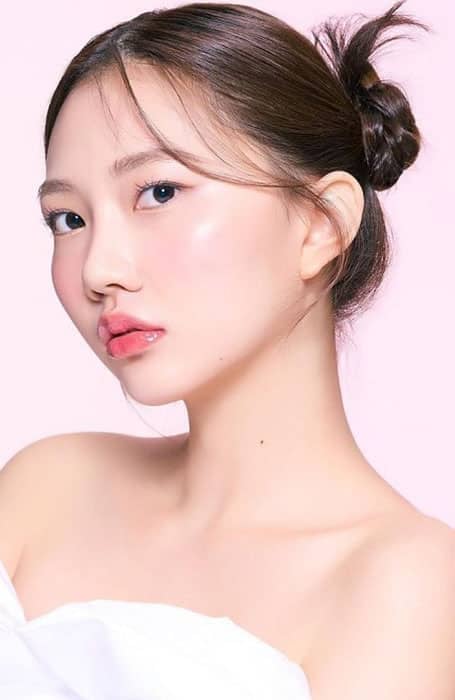 16. Messy Bun
What is not to love about a messy bun? This is a brilliant way to show off naturally wavy and curly textures without worrying about using styling products to keep them in place. The look is also effortlessly chic and simple to create. It lends itself well to informal occasions and is more fun and youthful than polished finishes.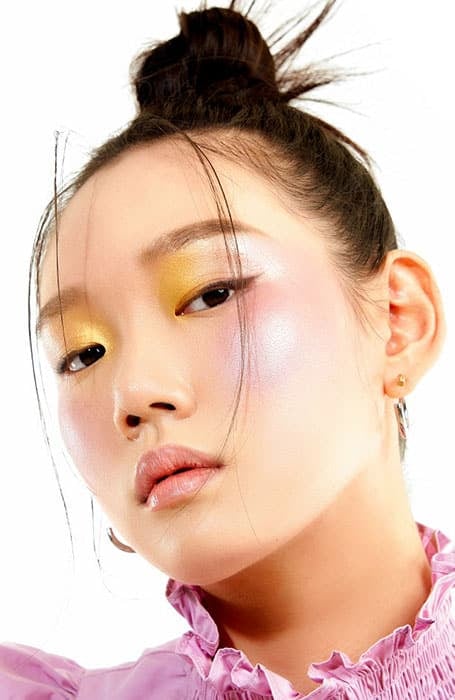 17. Messy Updo
This updo's unstructured feel appeals to women of all ages because it is a simple but undeniably cool look that complements all textures. The tousled approach adds movement and volume, making your strands look healthy and full of life. You can leave a few pieces to fall gently on the face if you wish to soften your features.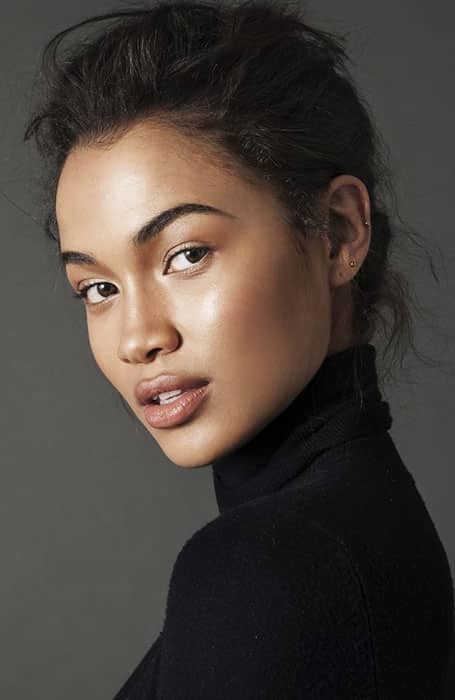 18. Middle Part Updo with Tendrils
The middle part is one of the more challenging ways to style the hair because it doesn't suit all face shapes. For those who can pull it off, though, there is much to like, especially how it frames the face and brings attention to your features. And what better way to achieve this than with small tendrils, the perfect finish for a youthful and expressive look?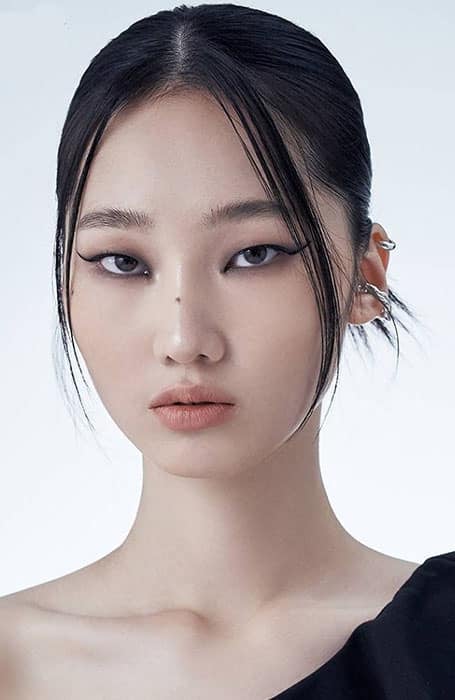 19. Middle Part Updo
For those who love the middle part and all the benefits that come with it, then why not try wearing it in different ways? One option is a sleek updo, giving you the most feminine and sophisticated finish. This is a style that it's stunning, no matter your age. The simplicity of this look also ensures it will look stunning, whatever the occasion.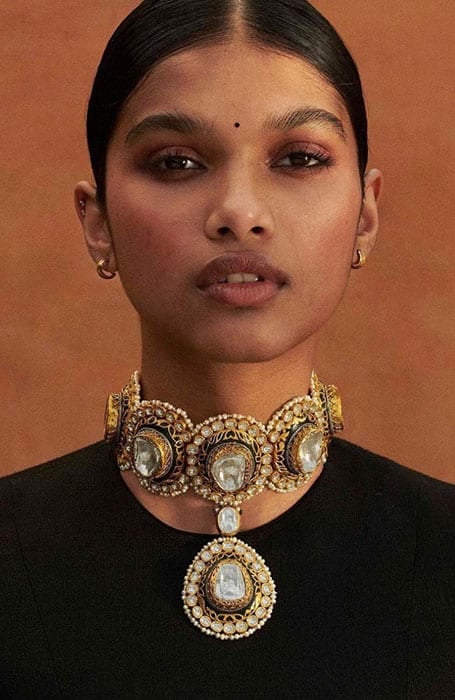 20. Middle Part With Hair Clips
Hair clips are a simple but fun way to transform your appearance and try different looks. They can be used to add a pop of color and show off your personality, or they could have a more practical use. With a middle part, the right placement of your accessories can make it even more visible, which can be super cute and flattering.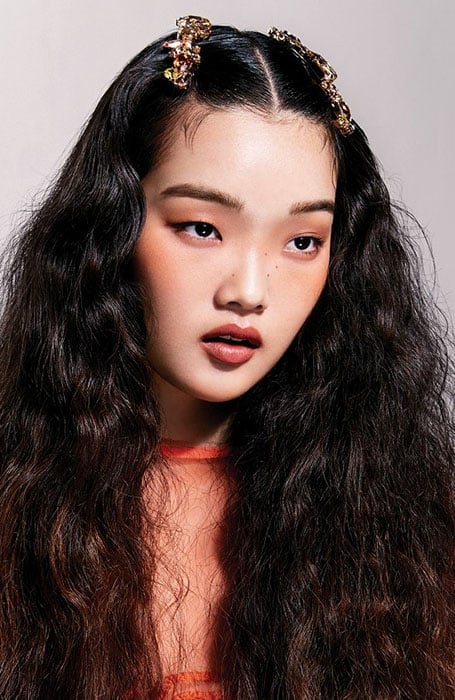 21. Middle Part with Hair Jewellery
Hair jewelery is more than a fashion statement. It is also symbolic. Different pieces are worn depending on the occasion, and it is an excellent option for celebrating your heritage. Of course, there is also an aesthetic appeal, and there is no better way to get you noticed or to add personality to your favorite hairstyle.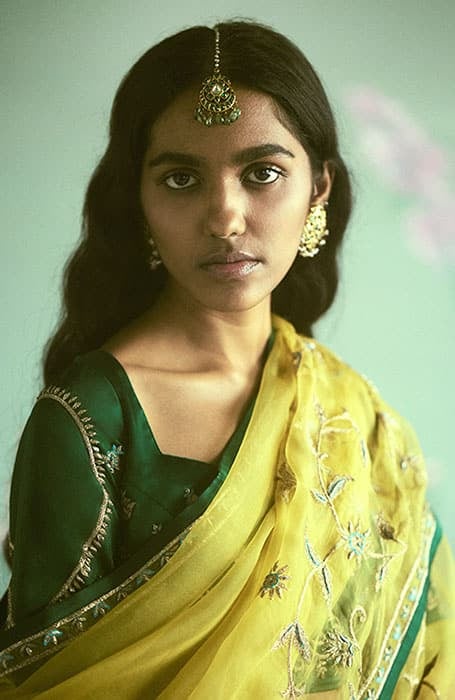 22. Pigtails with Straight Hair
Pigtails may be a hairstyle often worn by young girls, but there is much to love about this simple, undeniably cute look. For starters, it will give you a youthful glow, but it is also a super fun way to wear your hair and will work well with all textures and most lengths. Don't believe us? Let this photo be all the inspiration you need.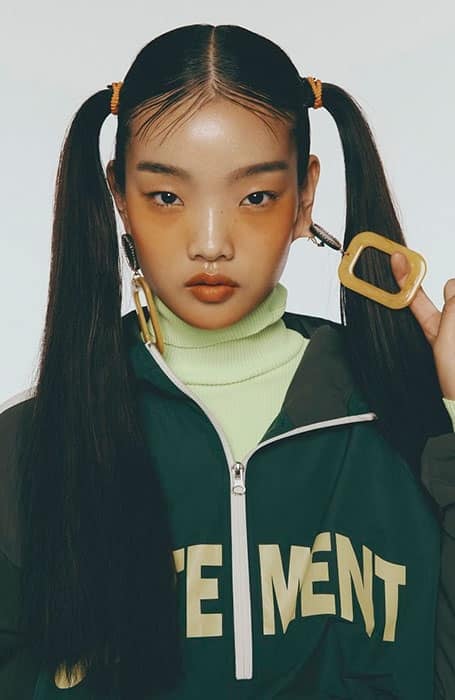 23. Pixie with Short Bangs
The pixie cut is a classic short hairstyle for women that remains popular because it is so flattering and fun. Style it with bangs for those wanting to embrace shorter strands while maintaining the illusion of length. This is also a brilliant way to draw attention to your face while giving you a youthful glow (the beauty of fringed styles is how they can make you look years younger)!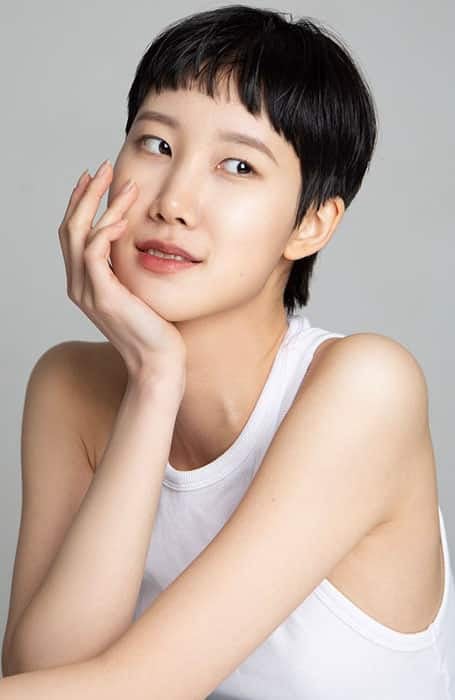 24. Platinum Blonde Layered Pixie
There are few colors as daring as a platinum blonde. The cool hue is the lightest shade of blonde, and because of this, it is exceptionally eye-catching. What better way to highlight your hairstyle, right? And a layered pixie will look fresh and modern when paired with a bright color like this. Despite being gorgeous, this dye requires serious upkeep, but the effort is worth it!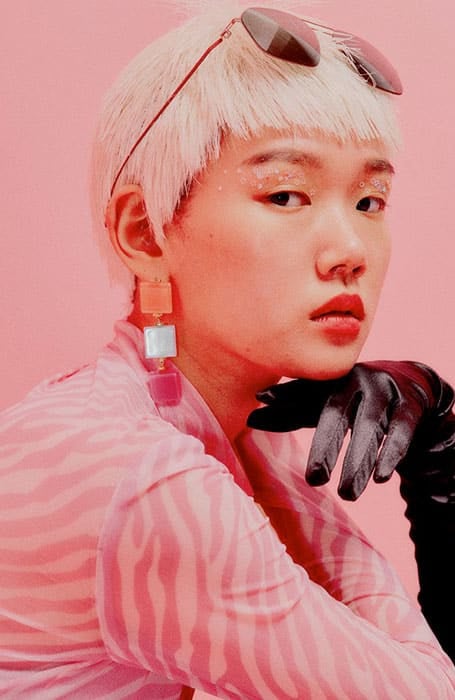 25. Side Braids
When it comes to braids, there are so many options to choose from. This makes it easy to find the right look that will complement your length and texture and let you express yourself. Wearing them to the side has a more laidback aesthetic and is perfect for the boho babes among us!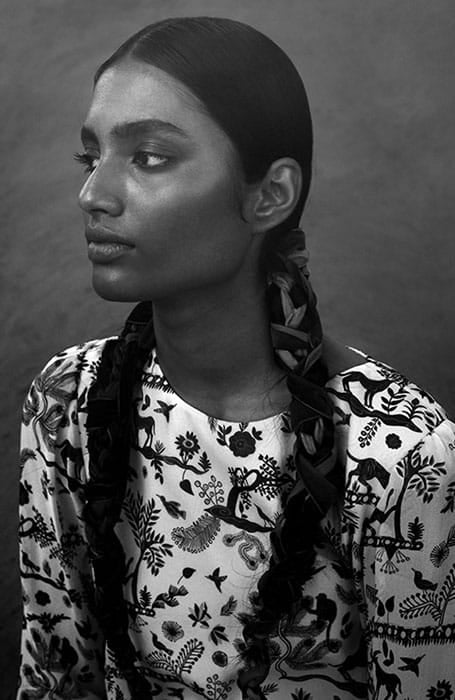 26. Side Part Bob with Flicked Ends
The flicked-end hairstyle was a big trend in the 70s, and it has returned, with women embracing the beauty of this simple but effective styling technique. Not only is the finish different, but it is also an excellent option for giving your strands all that volume and texture. The flicky bits can be added to most looks, but we have to say, we love it on the side part bob.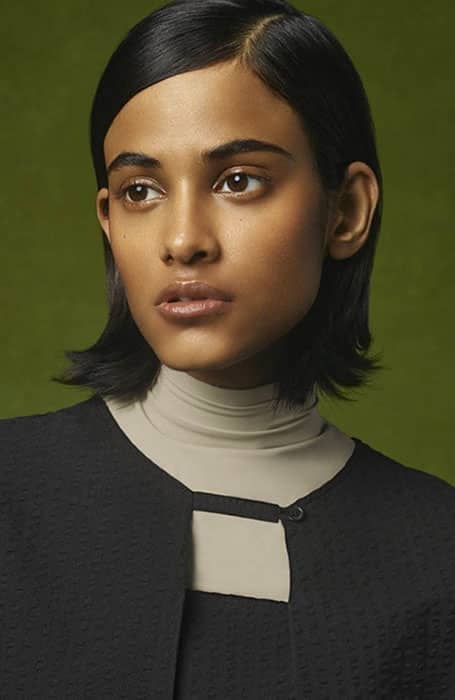 27. Side Part with Low Ponytail
What is not to love about the low ponytail? It is chic for every occasion, and all hair lengths can rock this style because it is worn lower. Plus, you do not get any of the pain and hassle that comes with wearing it higher on your head. So, say goodbye to tension headaches and pulling on the scalp!
28. Wet, Layered Slick Back Hair
Slick back hair is enjoying its moment in the spotlight because it is so effortlessly chic and easy to do. Brushing the hair away from the hairline can be incredibly flattering and a great way to open up your face. It will also look neat and polished. When it comes to styling, you have options. This includes a wet finish, which is achieved with gel.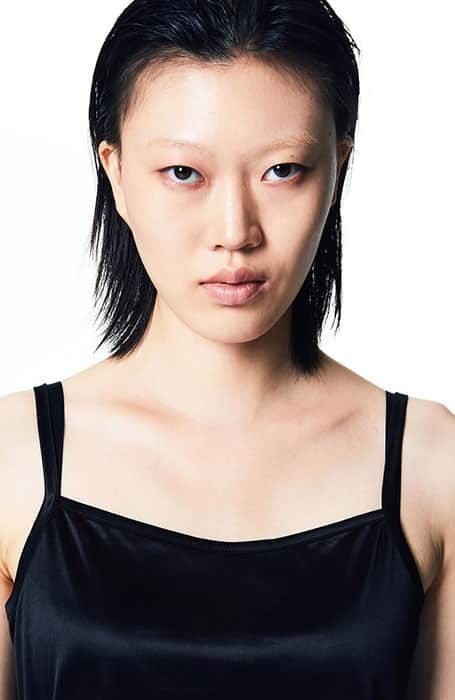 29. Sleek Side Part
Sleek hair feels fresh, modern, and undeniably sophisticated. There are different ways to style it, whether with a high ponytail or pulling it into a simple updo. To achieve this look, you want to brush your strands away from the face and secure it tightly, but styling it with a side part is an excellent alternative to add a softness to your finish.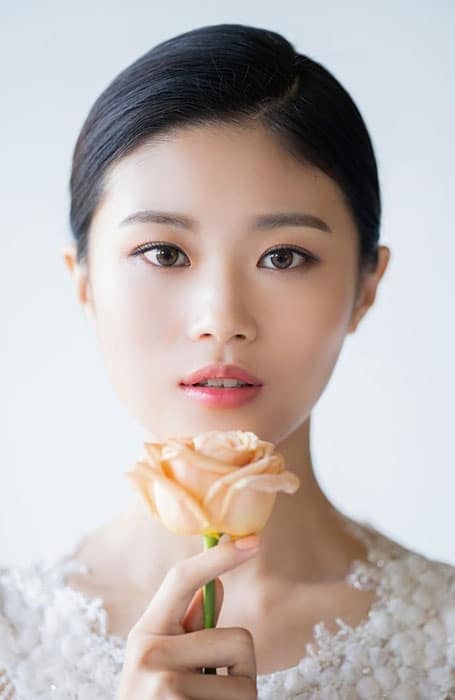 30. Straight Medium Hair With Side Part
Medium hair gives you all the benefits of longer locks for styling but no hassle. It is the ideal length for many women and is great no matter what your texture! Straighter strands are great when paired with a side part, one of the most flattering options, and have a more laid-back finish than a middle parting. Plus, you will get to flip your locks all day!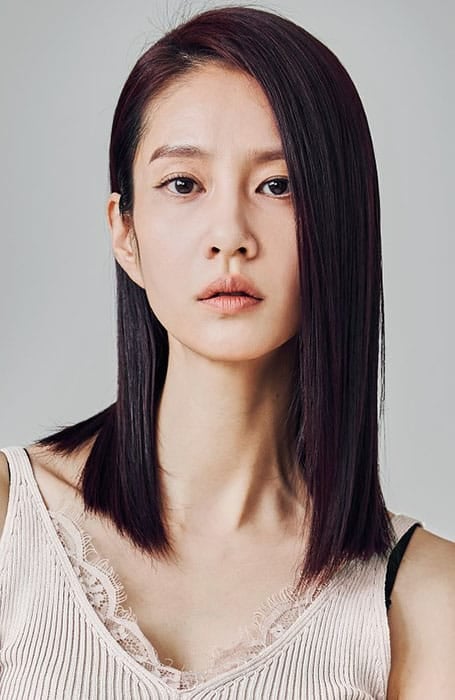 31. Top Bun With A Bow
The top bun may not seem like a remarkably new or modern look, but there is beauty in the classic approach. This hairstyle can be incredibly glamorous and styled to suit all occasions. If you do want to add a touch of your personality, you can do this with accessories, and there are no options cuter or more girly than a bow.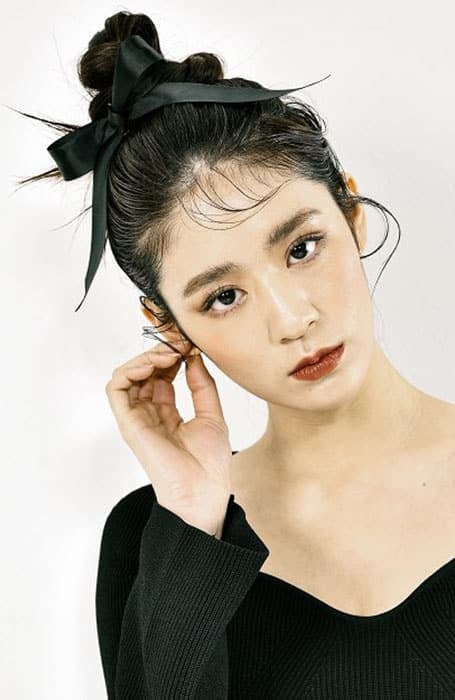 32. Top Ponytail
The top ponytail is worn high on the head and is an upstyle with all the glam and drama you want! This is the perfect look for women who want a hairstyle that is effortless to achieve but will get their hair noticed. Wearing it higher and pulling it away from your face is undeniably flattering and will feel neat and polished.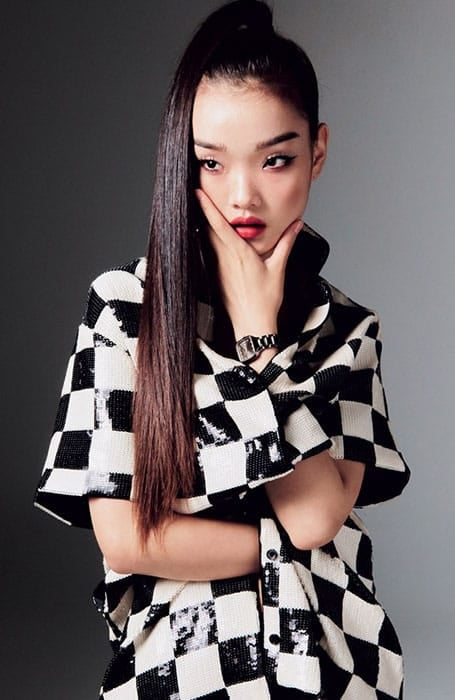 33. Wavy Hair With Bangs
Wavy hair is one of the most sought-after looks because the texture gives you a brilliant combination of volume and movement. Even the simplest styles look extra-stunning with soft waves, and it does not matter if you have long strands or short. For a stylish finish, why not pair it with choppy bangs?!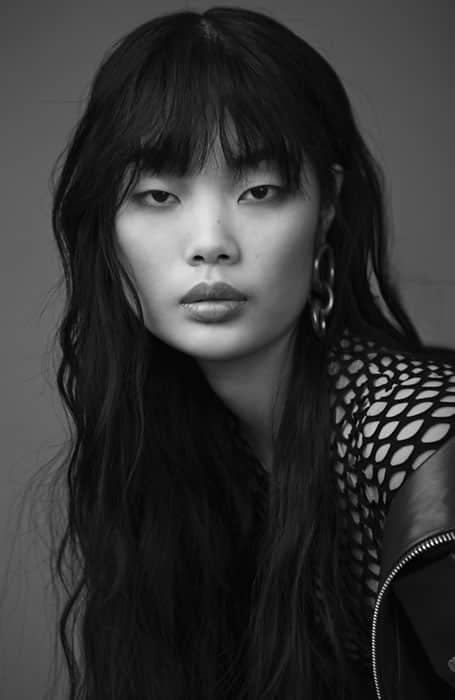 34. Wet Hair Look
If you love the wet look because it makes it look like you have just emerged from the shower or spent the day at the beach, then all you need to achieve it is the right styling gel. The hairstyle can be styled in different ways, including wearing it loose and brushing away from the hairline.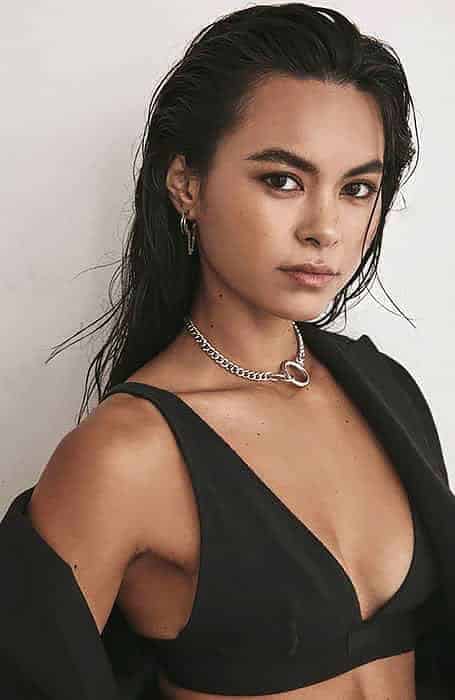 35. Side Swept Fringe
The side-swept fringe is one of the most flattering and versatile ways to wear your hair. It is styled to one side, which can create balance but also soften the features, and the best part is you do not need perfect facial symmetry to pull it off! It will look cute on long or short strands, so have fun!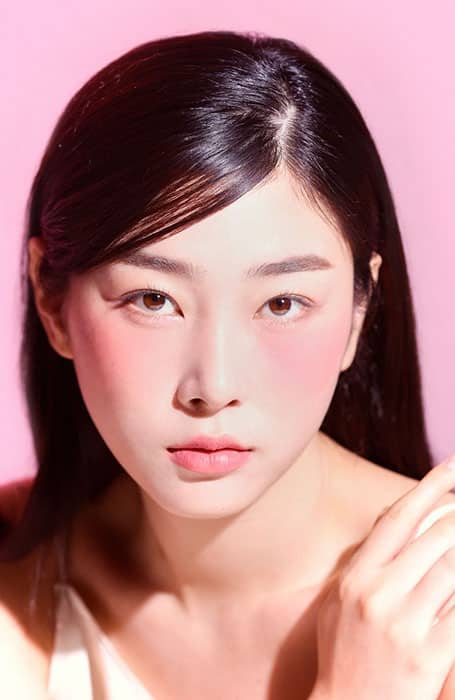 Asian Hairstyles FAQs
What haircut looks good on Asians?
When determining what haircut looks good on people of Asian descent, there is no one style to suit all. There are multiple haircuts to complement your natural texture, desired length, and thickness of your strands. For women, these can include the bob haircut, the lob hairstyle, the pixie, and various fringed styles, including wispy and curtain bangs.
How to style Asian hair?
There are multiple ways to style Asian hair, depending on your preference. There are looks that will complement your natural thickness and hair texture, or you can use a heat styling tool to create waves and curls. There are haircuts that are short and low-maintenance or long and undeniably feminine. A few stylish options include a lob haircut with bangs, a low ponytail, and wispy bangs on medium-length hair. You can work with your hairstylist to find an option that is best suited to you.
What hair types do Asians have?
Asian hair comes in various textures, lengths, and thicknesses, but in general, it is considered to be smooth, thick, and has a large diameter. Colors can vary from natural browns to blacks.
Do Asians have the thickest hair?
Reports have suggested that Asian individuals do have the thickest hair type of any ethnic hair type, and the cuticle layer is thought to have more compact cuticles. Compared to caucasian hair, there are more cuticle layers and wider cuticle cells.
SUBSCRIBE TO OUR NEWSLETTER
Subscribe to our mailing list and get interesting stuff and updates to your email inbox.