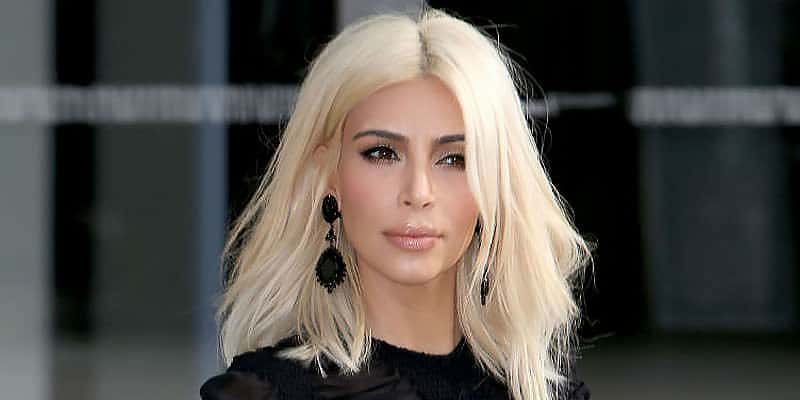 It's one of the hottest hair colours, but it's also one of the most difficult to achieve, so here is everything you need to know about going platinum blond without destroying your hair.
RELATED: 17 Cool Shades of Blonde Hair You Must Try
1. Is Going Platinum Blond Right For Me?
Before choosing to boldly go platinum blond, you need to be sure that the color is right for you. Firstly, do you have black or dark brown hair? If so, it is going to be a lot more complicated and it's unlikely that you will get the color you're after in just one hairdressing appointment. You should consult with your hairdresser or colorist about how many salon visits you might require to achieve your desired hair color. For those who are naturally blond, it's not such a dramatic change and you will do less damage to your hair.
There's also the cost factor. All the toners, treatments, and colors you need to get your locks in shape do not come cheap, not to mention you will have to retouch your roots every six weeks (depending on how fast your hair grows). Aside from that, it's one of the most striking and instantly glamorous colors around – and people remember a platinum blonde.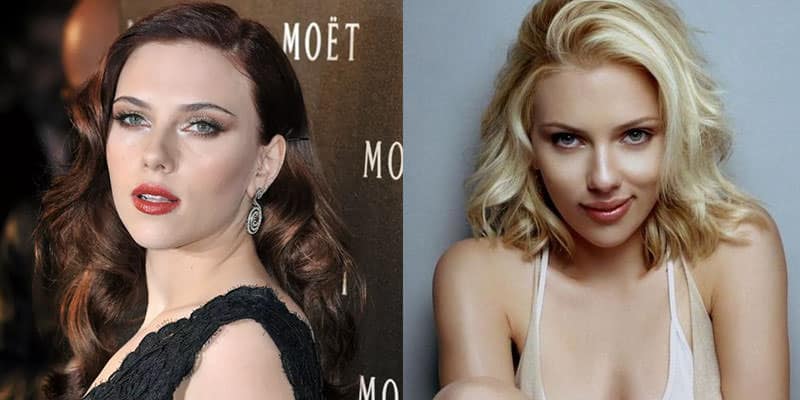 2. Will Platinum Blond Suit My Complexion?
The platinum blond color suits some complexions and eye colors more than others, and this is another factor you should consider before going platinum. You may be tempted to think that it would wash out a pale skin tone, but this is not necessarily true. It can work well with dark brows and warmish neutral skin color.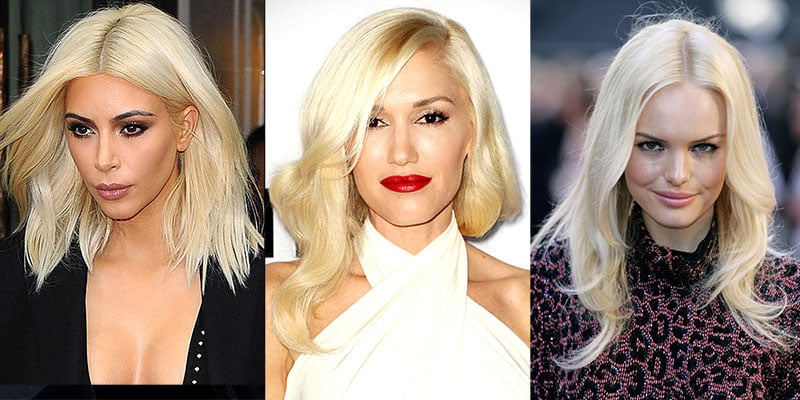 3. Your Makeup Will Change
Your makeup routine is also bound to change – be sure to go to a makeup counter and enquire about the right foundation for your skin. Generally, it would be one shade lighter so avoid oranges and warm bronzers but do purchase a highlighter to give your skin a healthy glow. Also, don't forget to embrace red lipstick and black eyeliner as these colors go well with platinum blond hair.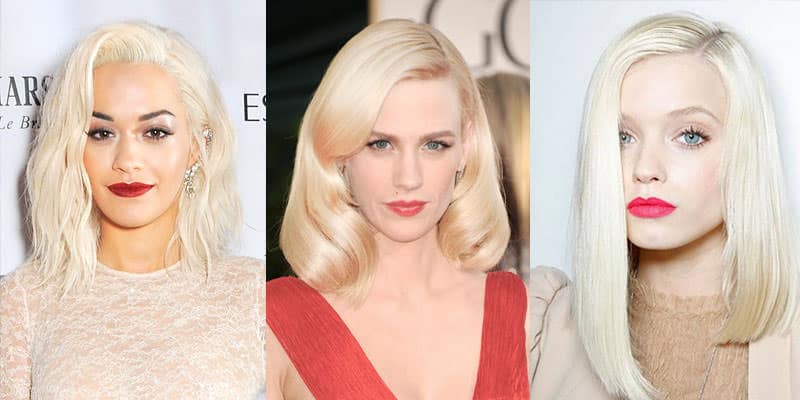 4. Finding the Right Hairdresser and Colourist
Hairdressers will warn not to attempt to go platinum blond at home, and they are often right because it's one of the easiest colors to mess up as it tends to change easily to orange. The great thing is that colors, toners, and bleaches are constantly evolving, but you need to go to a colorist who keeps up to date with the times and is willing to try out new techniques and products.
One such product that is making a name for itself is Olaplex – remember when Kim Kardashian went from dark brunette to blonde overnight? This revolutionary product is the one to thank. The great thing about this product is that it's a bonded multiplier and helps rebuild your bonds. Go to a salon that uses Olaplex as it helps reduce breakage with every color service – something we all want and need.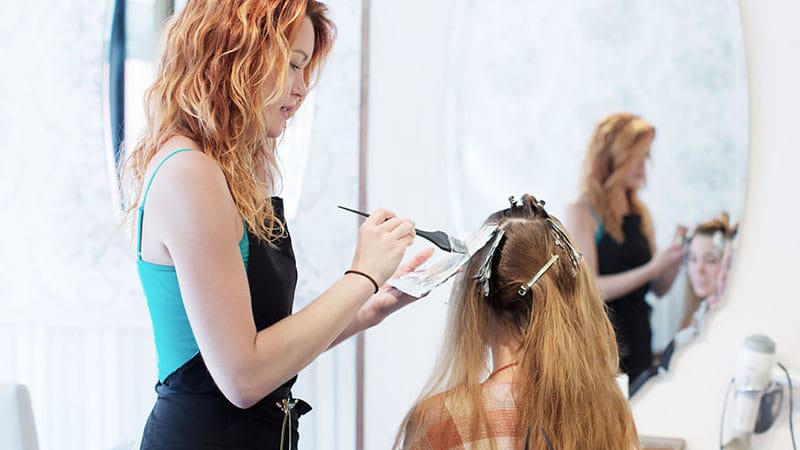 5. Preparing Your Hair Before The Hairdressing Appointment
Make sure the hair is freshly cut and preferably uncolored for three to six months as that will yield the best results. Also, don't shampoo your hair before heading to the hairdresser. The reason is that the color will not lift as well if your hair is clean, but that's not the only pro. The second factor is that your natural hair oils will coat the scalp and make the process less painful (sometimes your scalp can burn during processing).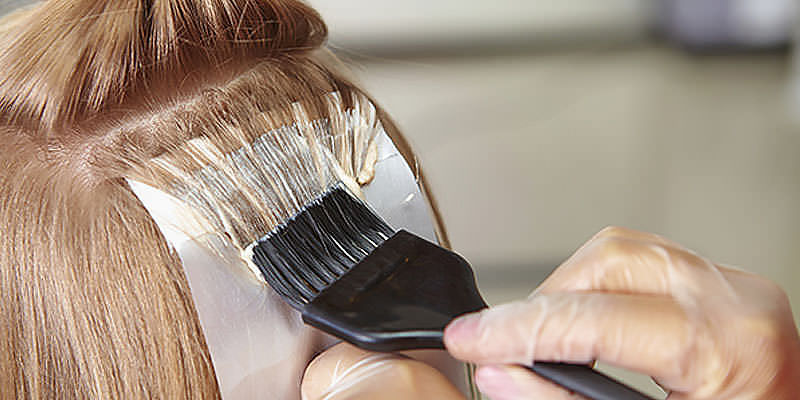 6. Taking Care of Platinum Blonde Hair
Bleaching your hair is damaging, no matter how skilled you or your hairdresser is, so in the weeks after your color change you need to take care and condition regularly. Also, consider replacing your normal conditioner with a hydrating treatment and use a sulfate-free, color-safe shampoo and apply dry oil to give it a little extra nourishment.
Some hairdressers will recommend using a good toning shampoo – the violet toner helps remove the brassy, yellow tones and leave you with a crisp white hue. When using this toner be sure never to leave it on your hair for more than three minutes as your hair will turn blue.
Lastly, bleach is bad for your hair, so this means you're going to have dry hair, and any split ends will likely show up, so keep your hair in tip-top condition and well-trimmed at all times. It's also important to use a heat protecting product before curling or straightening your hair to reduce damage to your hair further.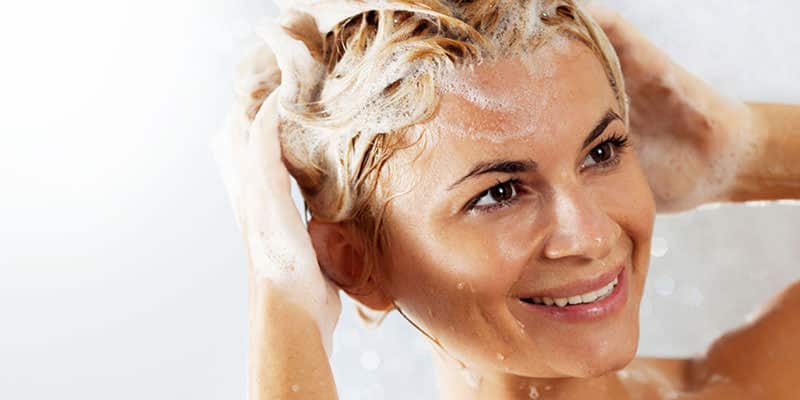 Celebrity Platinum Blond Hair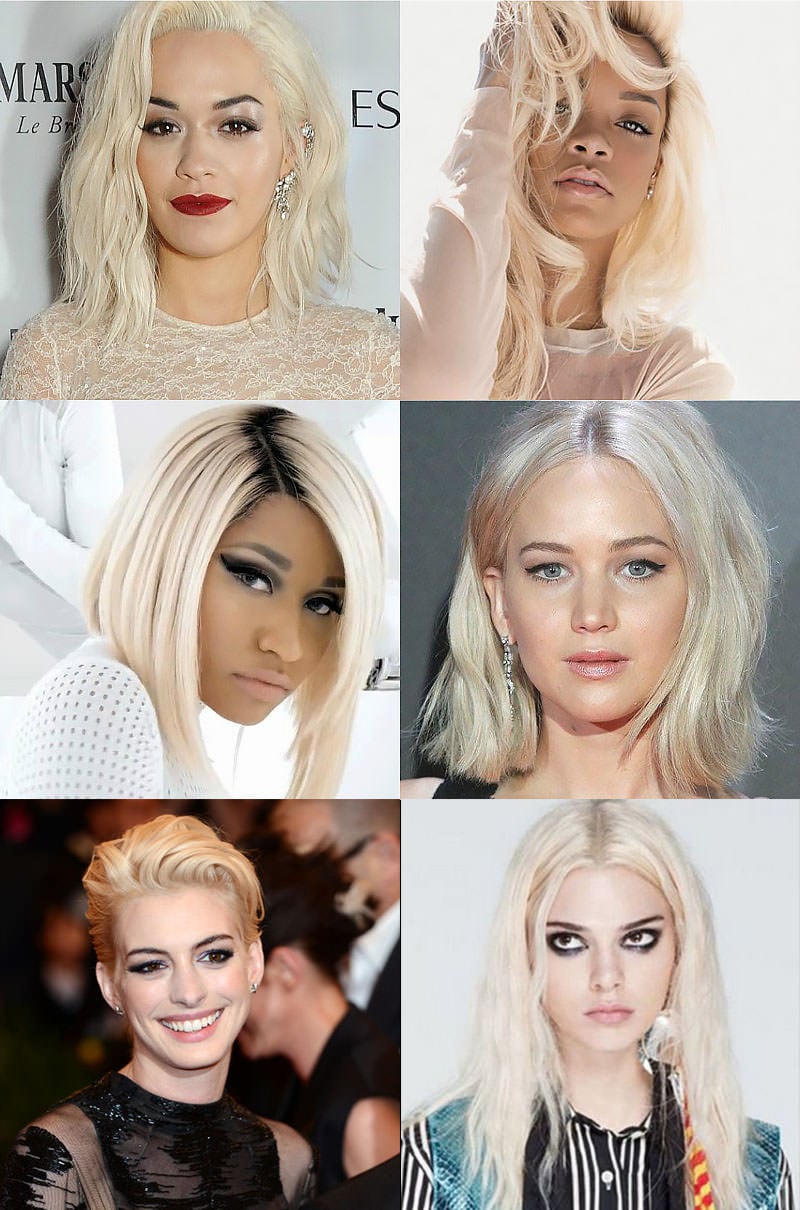 FAQs
What is a platinum blonde?
Platinum blond is a shade with very few colored pigments, making it a very pale blond. It can have warm or cool undertones, depending on your skin tone.
Can I go platinum blonde?
While platinum blond looks great with most skin tones and eye colors, it's not all you need to consider. Other factors include your existing hair color and condition. If you've got dark hair, it's going to be a longer, more damaging process. It's also not a good idea if your hair is already damaged or brittle. Platinum blond is also a high maintenance color that requires a professional touch, so it can get expensive. Finally, aftercare, including nourishing treatments and toning, is also essential. However, if you're up for the time and financial commitment, then you can definitely go platinum blond.
Is platinum blonde the same as white?
Platinum blond and white are very similar, but there are some subtle differences. White is harder to achieve because it has less natural tones through it, often reflecting cooler, more icy hues to get the white look. On the flip side, while platinum blond can have cooler shades, it can also have warm ones and has more natural tones throughout.
Can you go platinum blonde a day?
It is unlikely you'll be able to achieve platinum blond in a single sitting. The process will be much faster if you have naturally very light-colored hair, and you'll undoubtedly see great results in one session. However, to get the shade perfect, it's going to take a couple of visits to the hairdresser. If you have darker hair, it can take up to four or five sessions, so patience is vital.
What toner should I use for platinum blonde?
A violet toner is the best option for getting rid of brassiness, though make sure not to leave it on too long; otherwise, you'll end up with blue hair. Try Clairol Professional Shimmer Lights Shampoo Blonde & Silver, Fanola No Orange Shampoo, or Brilliant Silver White Hair Toner.
What color does platinum hair fade to?
The best thing about platinum hair is that it doesn't really fade. However, the toner will wear off over time, allowing more yellow tones to show through. This is what's called brassy hair. Luckily, it's easily fixed between hairdresser appointments by using a toner when you wash your hair.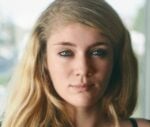 Cailyn Cox holds a degree in journalism and has been working with The Trend Spotter as a writer for over ten years. She has worked with some of the most prestigious women's and men's lifestyle publications. For her, writing is not just a job; it's a passion, which is why each article she writes is approached with such enthusiasm and dedication. She has extensive knowledge of hairstyles, tattoos, and beauty and has made a career out of creating informative articles that appeal to women and men of all ages.
SUBSCRIBE TO OUR NEWSLETTER
Subscribe to our mailing list and get interesting stuff and updates to your email inbox.