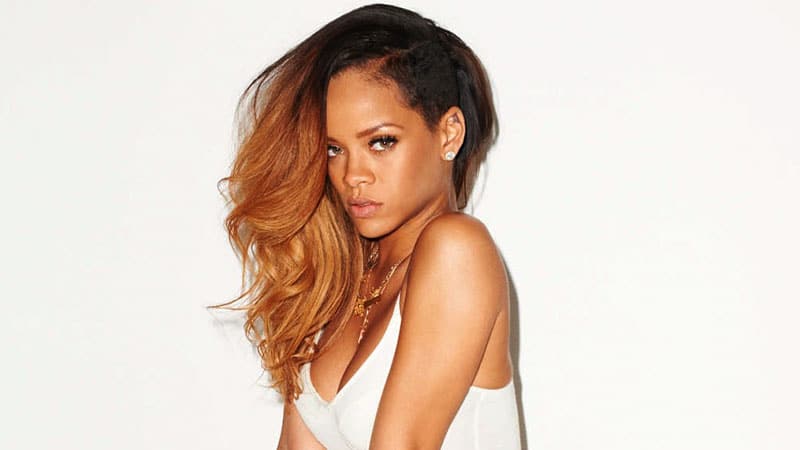 It's not just the gents who are enjoying the unique and exciting appearance of an undercut these days. Ladies also love this daring hairstyle trend, and it's easy to see why. Modern and eye-catching, the undercut is a stylish look that can dramatically update your appearance. It's no wonder why celebrities, including Scarlett Johansson, Miley Cyrus, and Rihanna, have chosen to rock this fresh crop. As well as being fashionable, the cut is also very versatile and has options to suit every style. From small and subtle to big and bold, these are the best undercut hairstyles for women to inspire your next trip to the salon.
1. Long Hair Undercut
If you're looking to add an edge to your long locks but don't want to lose your length, consider opting for a stylish undercut on just one side of your head. The result will be a bold look that's feminine and chic.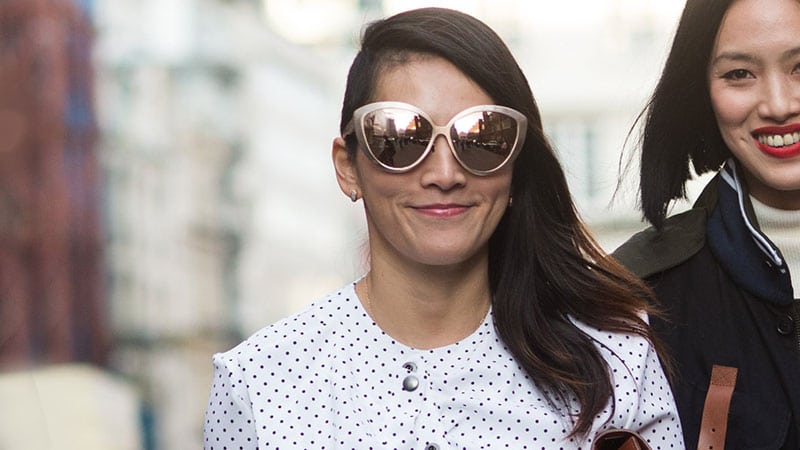 2. Undercut Short Hair
Undercut short hair can appear exciting and daring. Perfect for ladies who love a statement style, this fabulous look is sure to turn heads. The cut is also excellent for showing off facial features in a flattering way.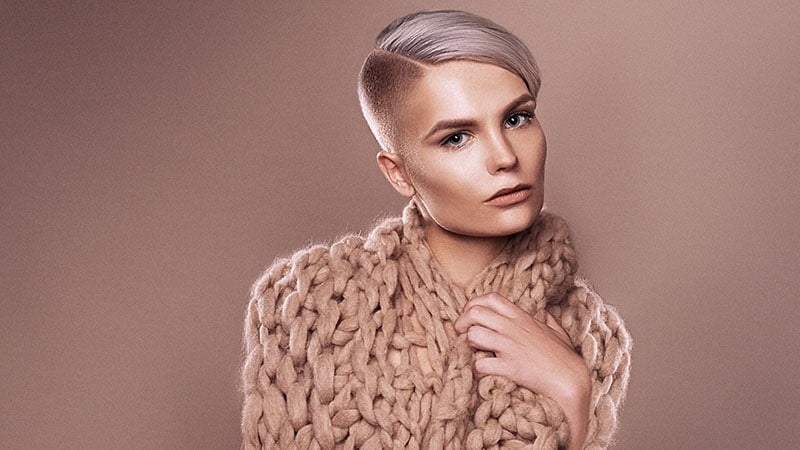 3. Nape Undercut
For a subtle take on the undercut hairstyle trend, consider opting for a nape undercut. The small shaved section, which sits at the top of the neck, can inject your look with a simple yet stylish aesthetic.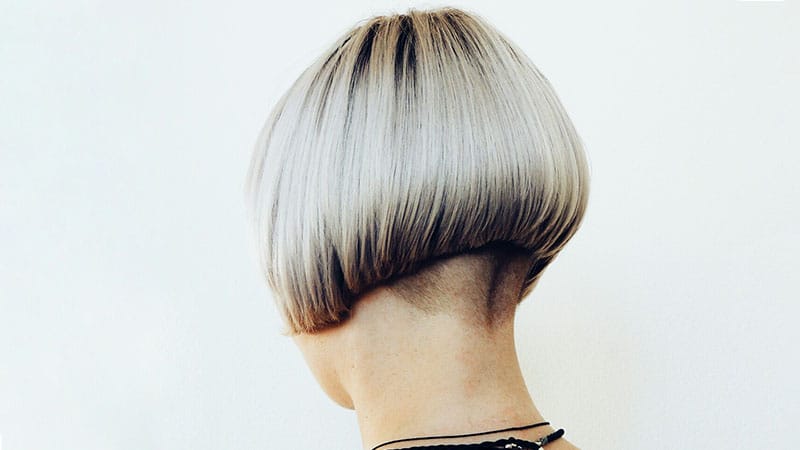 4. Bob with Undercut
Turn your sophisticated bob hairstyle into a dramatically modern cut with the addition of an undercut. You can do so with a standard, temple shave, or nape undercut. Then, just choose whether you want to wear your hair straight for a sleek appearance or wavy for a more relaxed style.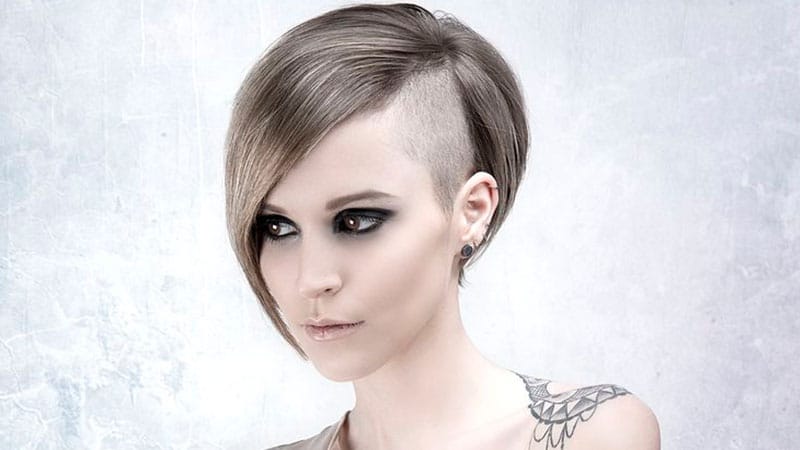 5. Colored Undercut
Coloring your undercut hairstyle can make it into even more of a statement style. All you need to do is decide whether you want to dye the top, the underside, or both and then pick your favorite shade.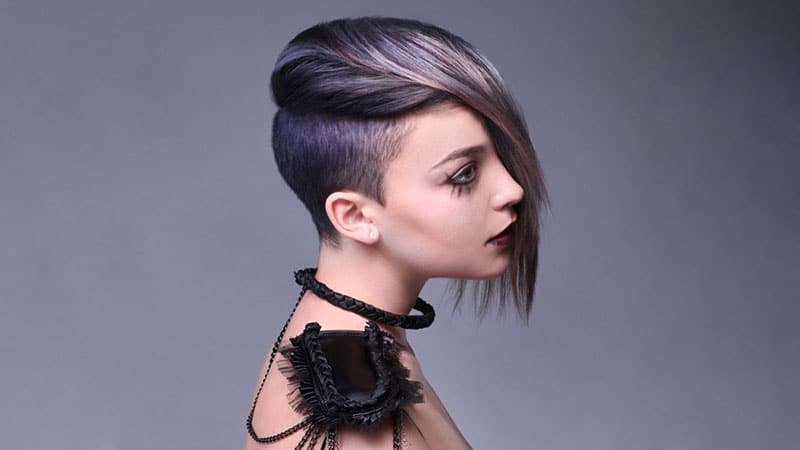 6. Undercut Ponytail
Undercuts can look great with a range of hairstyles, including the classic ponytail. Just throw the long hair on the top of your head up into a high pony for a stylish look that shows off your excellent shave.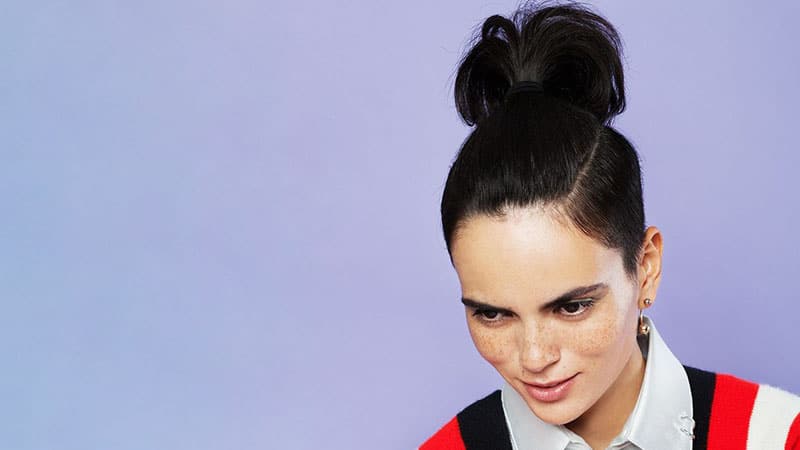 7. Wavy Undercut
Whether your hair is naturally curly or you use heat to add a few kinks and coils, a wavy undercut can make a top hairstyle option. The contrast between beautiful waves on top and short-cropped sides creates a stylish statement that can suit anyone.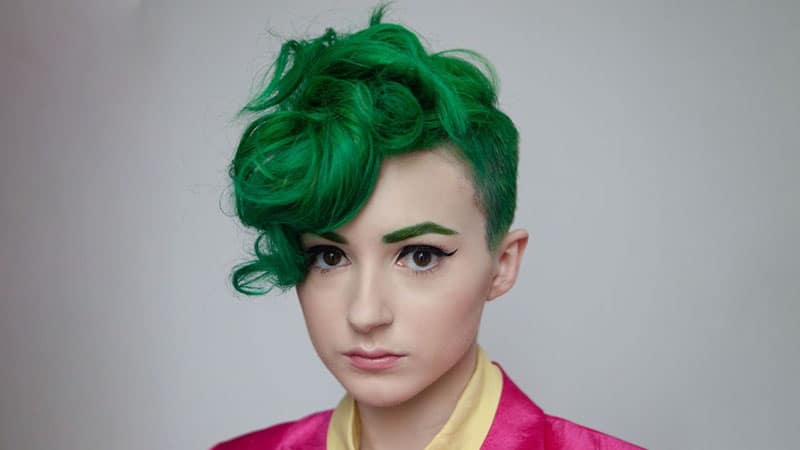 8. Bowl Undercut
Add a cool retro touch to your hair with a bowl undercut. Perfect for looking fashion-forward and fresh, this great cut is unique and awesome, and appears even better in a unique shade, such as lilac.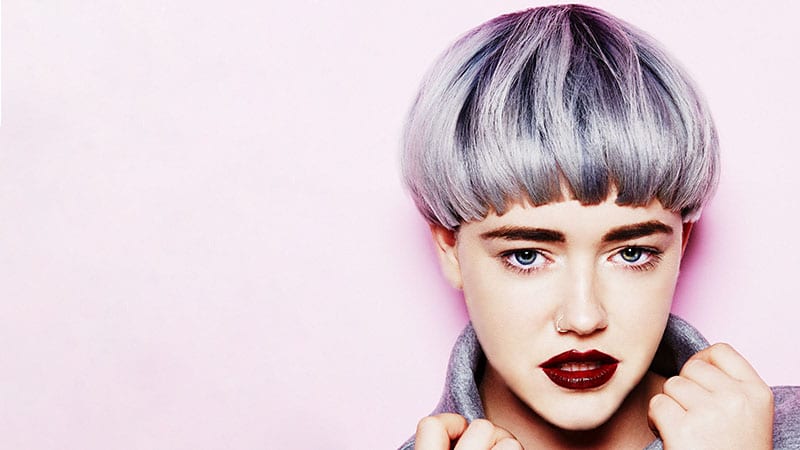 9. Slick Back Undercut
Want to look sleek and stylish? The slick back undercut may just be the hairstyle for you. The amazing look can work with all lengths of hair and is perfect for injecting short, straight strands with an edgy yet sophisticated aesthetic.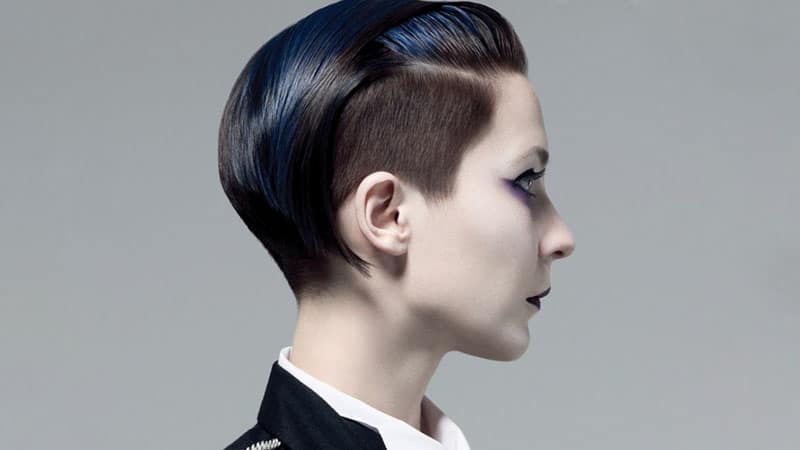 10. Temple Shave Undercut
There are many different undercut hairstyles to try. One excellent option is the subtle and stylish temple shave undercut. The cut, which features a small shaved section of hair around the temple, is perfect for trying this hairstyle trend without dramatically changing your look.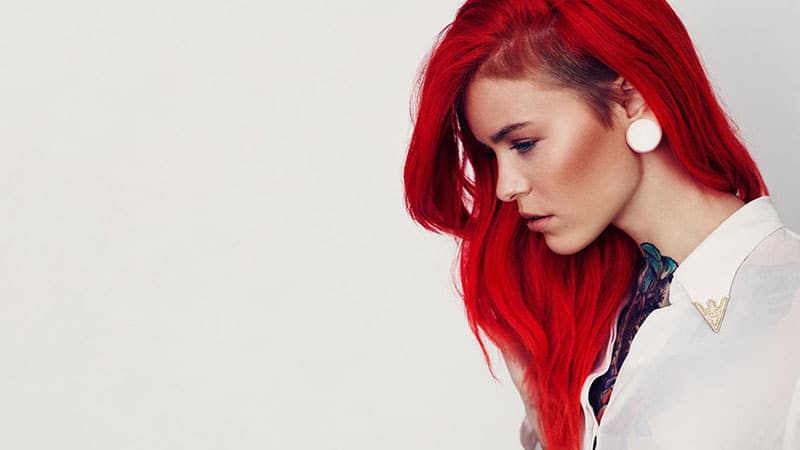 11. Topknot Undercut
Want to show off your on-trend nape undercut? Why not rock your long hair up in a topknot?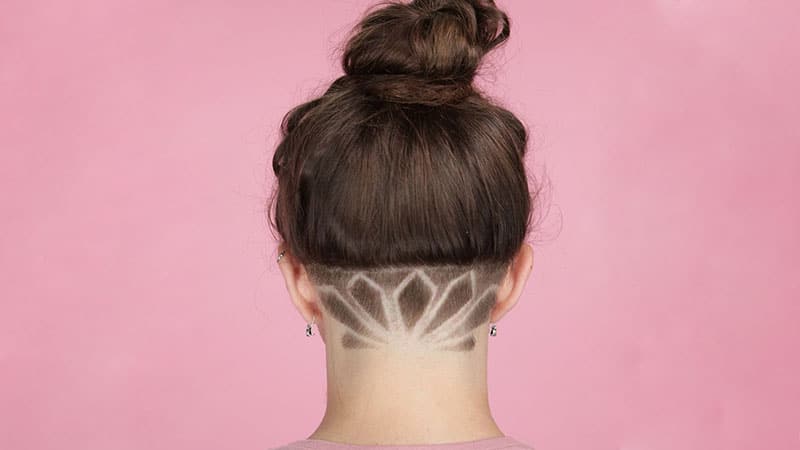 12. Side-Swept Undercut
A side-swept hairstyle is perfect for showing off a stylish undercut on one side. The asymmetrical look is seriously striking and stunningly gorgeous.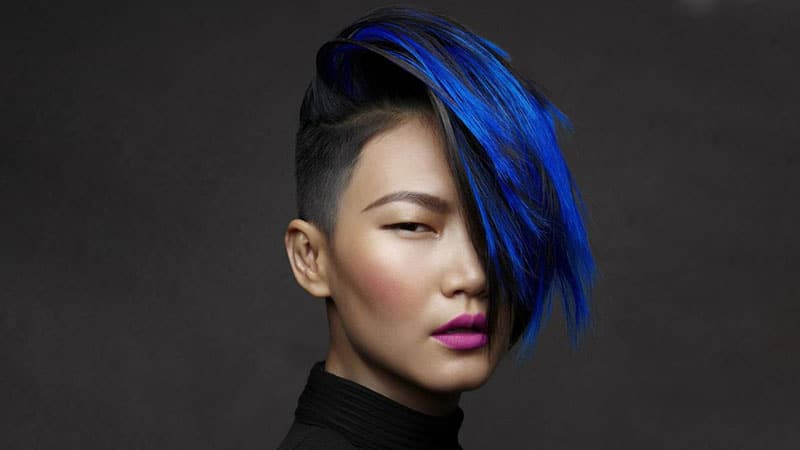 13. Spiked Undercut
For the lady who loves an edgy hairstyle, the spiked undercut makes a perfect choice.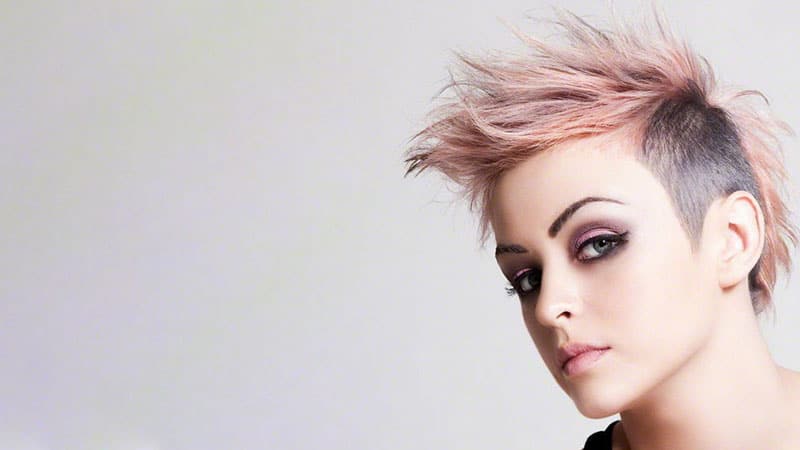 14. Undercut Pixie
A classic pixie cut partners perfectly with an undercut. The chic and short look can be rocked in a variety of ways including both messy and sleek styles.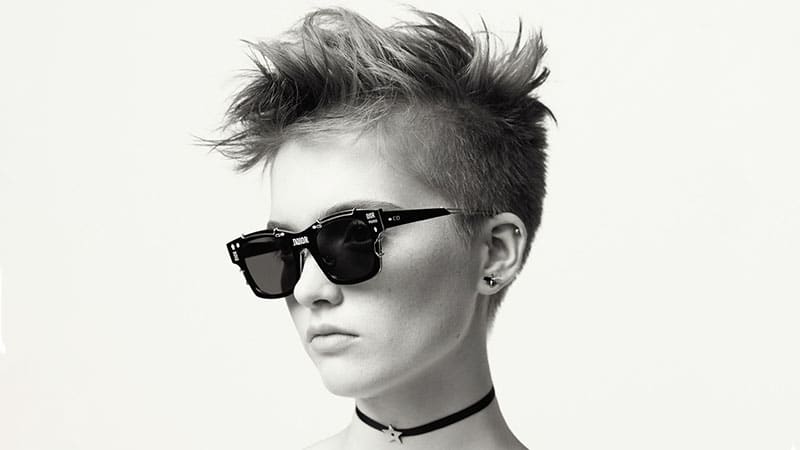 15. Pompadour Undercut
Why let the gents have all the fun with the pompadour undercut? This bold and stylish look is perfect for fashion-forward ladies and is a favorite of the singer, Pink.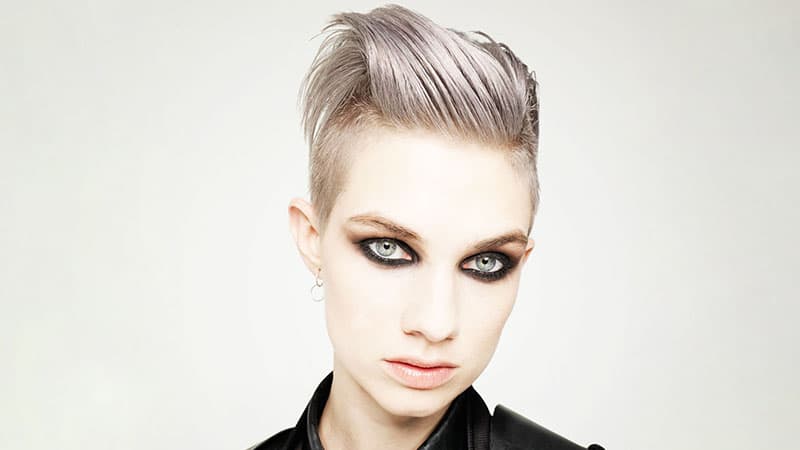 16. Dreadlocks with Undercut
Combining the long twists of dreadlocks with the short and sharp appearance of an undercut can create a standout hairstyle.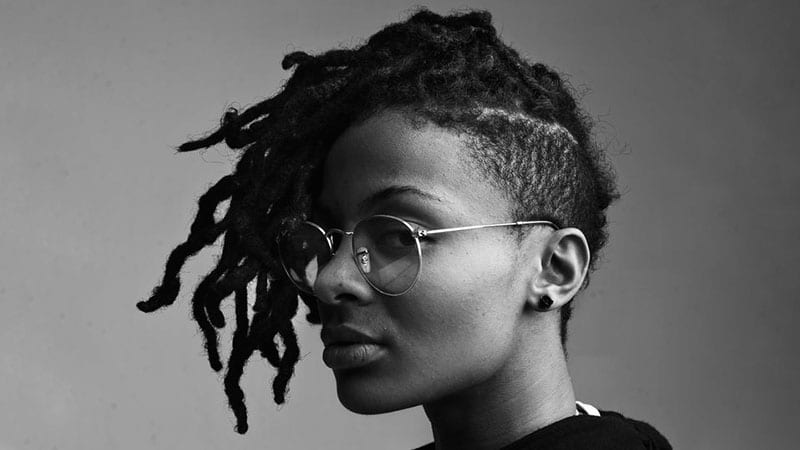 17. Undercut for Curly Hair
If you have wild, unruly curls, an undercut can make the perfect hairstyle option. Not only will the cut keep your curls from overwhelming your face, but it'll also utilize their natural texture on top for a gorgeous appearance.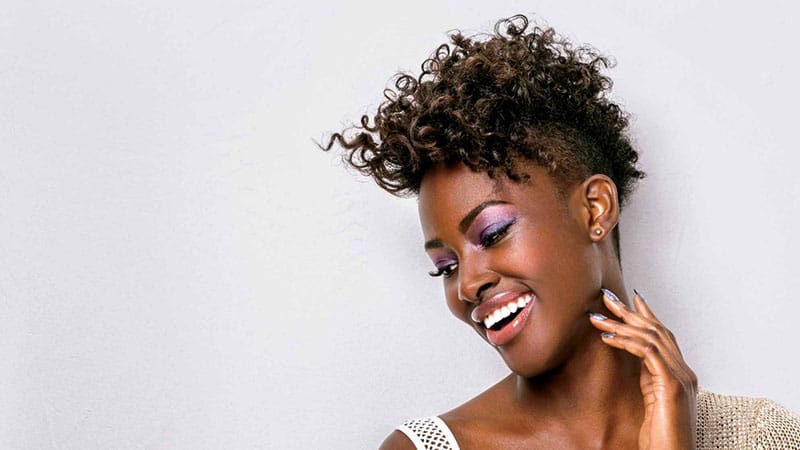 18. Layered Undercut
The undercut can be interpreted and personalized in many amazing ways. For a fresh and dynamic take on the trendy cut, try a layered version, which features a temple shave and nape shave.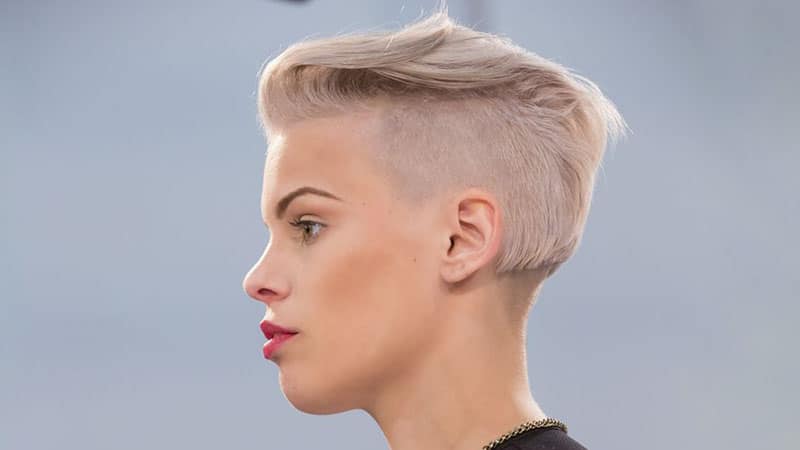 19. Undercut with Shaved Design
If you've already got an undercut and are looking to give it an update, why not have your hairstylist shave an eye-catching design into it?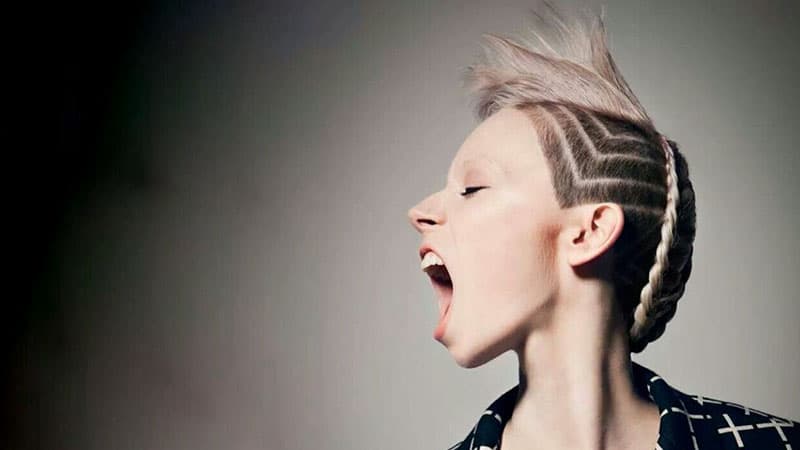 20. Cropped Undercut
Cropped cuts are cool but can appear a little dull if left one length all over. As such, an undercut is an excellent option for making short styles more exciting without growing them out.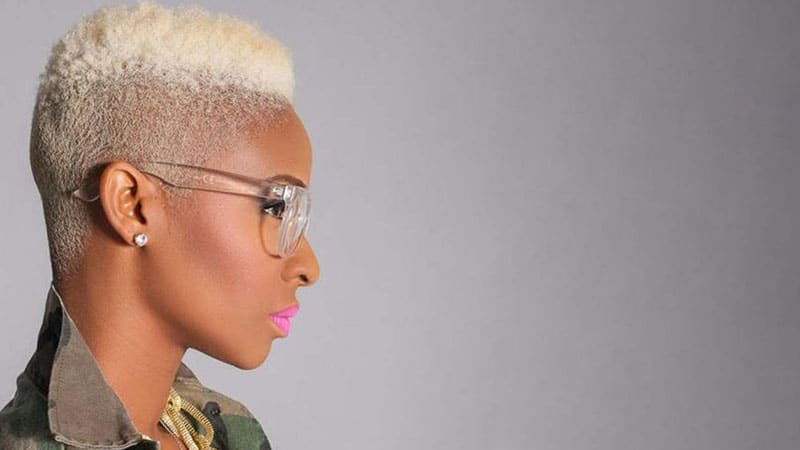 21. Red Pixie with Undercut
A fiery red pixie with an undercut is a perfect choice for fierce and fashionable ladies. You can even wear it with a matching red dress for an unmissable appearance.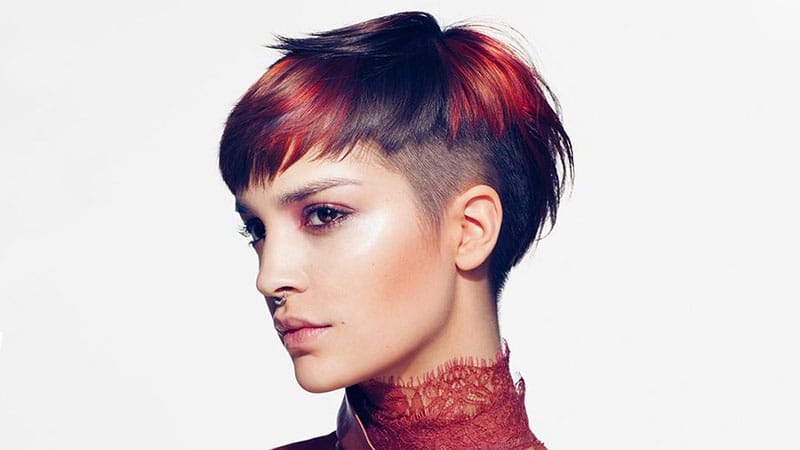 22. Blonde Undercut
A blonde undercut hairstyle can appear seriously striking and lovely. To rock this look, just ensure you select the right shade of blonde for your skin tone.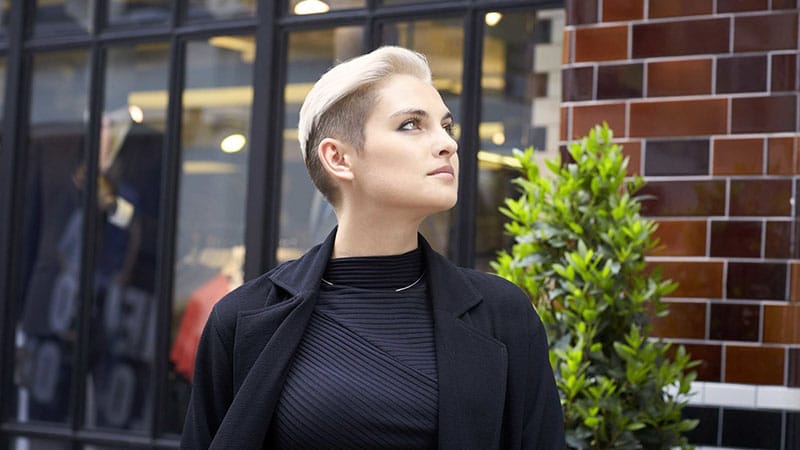 23. Mohawk Undercut
To achieve a bold, Mohawk undercut, ask your stylist to shave the hair on either side of your head, leaving a strip down the middle. Then, style your Mohawk up high for a daring 'do.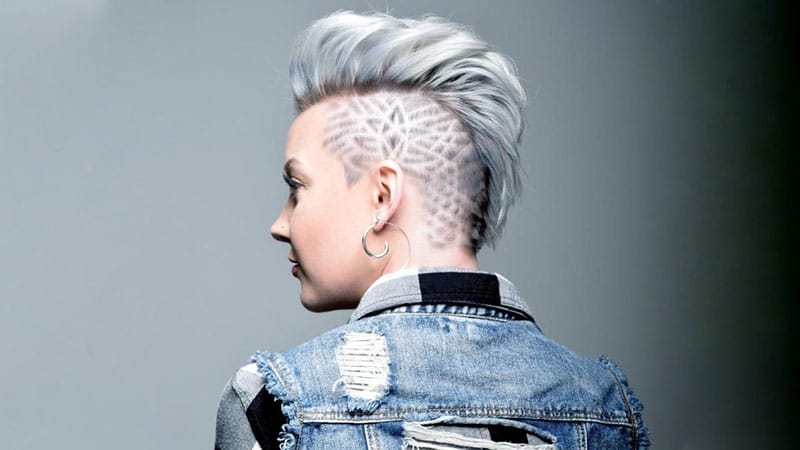 24. Faux Undercut
Do you love the look of an undercut but aren't quite ready to shave off your strands? A faux undercut created with a tight side braid can provide you with the same great look without any chopping.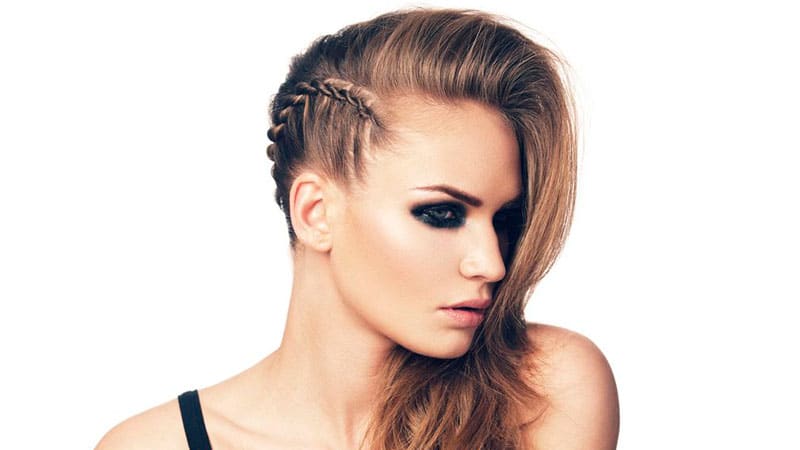 25. Punk Undercut
If you're drawn to the undercut because of its dramatic and edgy appearance, you may want to consider a punk version of the cut. Not for the faint of heart, this look, which features shaved sides, baby bangs, and a long length at the back, is bold and unique.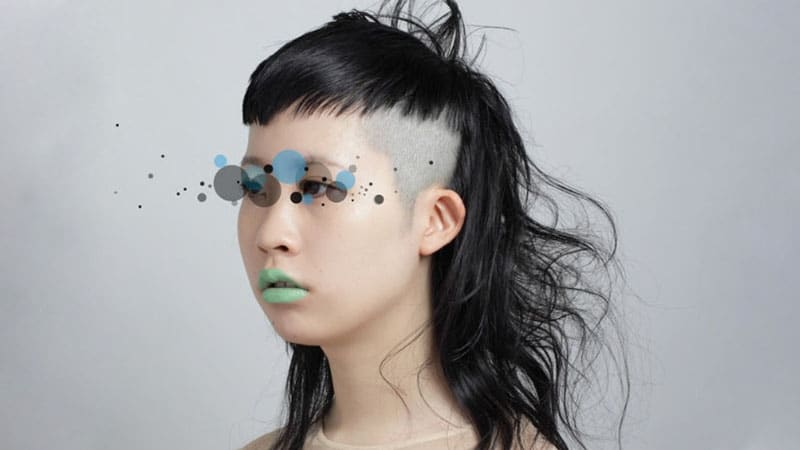 FAQs
Should I get an undercut?
Undercuts are a cool and edgy way to give your style an upgrade. However, there are a few things to consider before going to the chop. Undercuts do require a certain level of maintenance to keep them looking sharp and fresh, needing trims every two to three weeks. On the plus side, they cut down on your washing, drying, and styling time. You'll also need to think about your typical clothing style, as an edgy haircut looks best with an edgy wardrobe.
Are undercuts still cool?
Undercuts are definitely still cool. They're edgy, badass, and are a great way to get thick hair under control. Plus, they look great with both long and short hair and with a range of styling options.
How should a woman maintain an undercut?
The most important thing is to keep the undercut section short, so you'll need to touch it up every two to three weeks. You might be able to do this yourself at home, or you can head back into the salon. Other than that, keep the rest of your hair healthy with regular washing and conditioning.
Is an undercut good for thick hair?
An undercut can be a great way to get rid of some bulk if you have thick hair. Cutting an undercut at the nape of your neck can help short styles such as bobs sit better. Meanwhile, a side undercut can be a great feature and make your hair much lighter.
How long does it take to grow out an undercut?
Growing out an undercut can be the most significant deterrent for the style. It can take anywhere from three to 24 months for it to match up to the rest of your hair. If you're rocking a short style, such as a pixie or crop, it won't take as long or feel as awkward. However, if you've got long hair, it can feel like it's taking forever, and you just have to be patient. Try flipping your part to cover it as it grows, or experiment with color to make the journey more fun. Of course, hairpins and styling products will also be handy.
SUBSCRIBE TO OUR NEWSLETTER
Subscribe to our mailing list and get interesting stuff and updates to your email inbox.