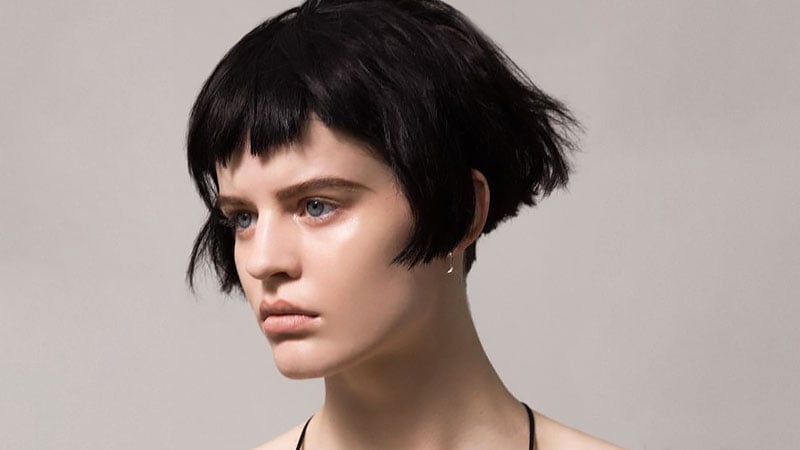 The pixie bob is effortlessly chic and undeniably cool. The hairstyle is a combination of two classic women's haircuts, the pixie and the bob. It is essentially a longer version of the pixie cut styled to look like a bob. It is typically cut around the ear to just above or below chin length and is shorter on the back with fullness on top. This is a hairstyle that is flattering on most people and can be easily adapted to suit your preference, including complementing your face shape and hair texture. This short hairstyle has been gaining popularity because of its versatility. It is also easy to wear and looks great with bangs, which can give you a youthful finish. Or it can have an edgy and modern feel by pairing it with an undercut or trying out a bright, bold color.
RELATED: 80 Edgy Pixie Cuts for Short, Long and Curly Hair
1. Low Maintenance Pixie Bob Haircut
The pixie bob haircut is an excellent choice for your next look because it is versatile, stylish, and low maintenance. The cut gets its name because it is a mixture of the classic bob haircut and the pixie style, with more length than the standard pixie but still retaining the layers which give it volume. This is a style that is easy to wear and flattering for women of all ages. It can also be adapted to suit your face shape and hair texture.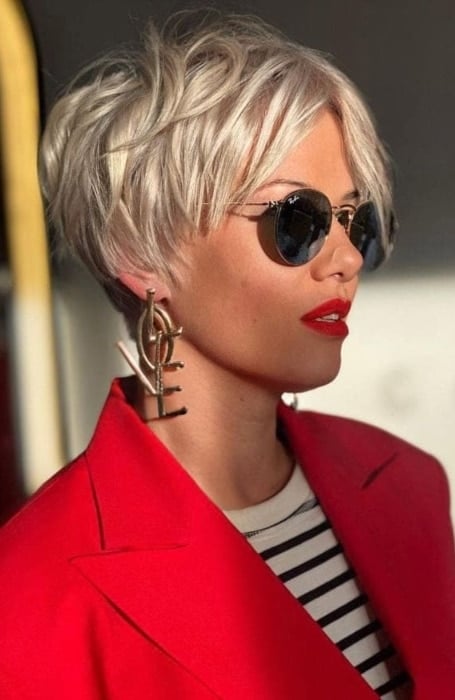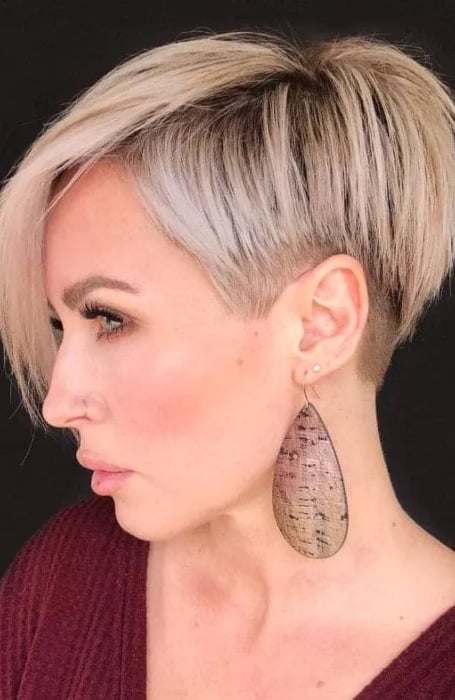 2. Undercut Pixie Bob Haircut
When creating your pixie bob haircut, you can opt for a classic finish, or you can add modern elements to the look to make it more unique. This includes pairing the pixie bob with an undercut. The contrast between the hair on top and the shortness of the hair on the back and sides makes this an edgy and effortlessly cool look. It is great for making the hair on top look thicker and fuller. It can also remove bulk and weight from thick hair.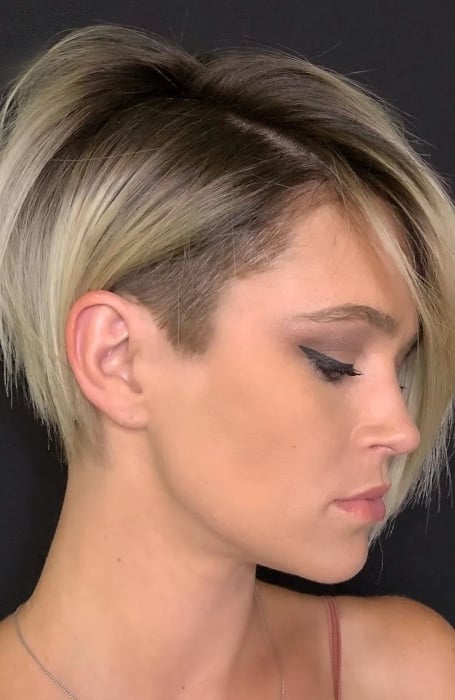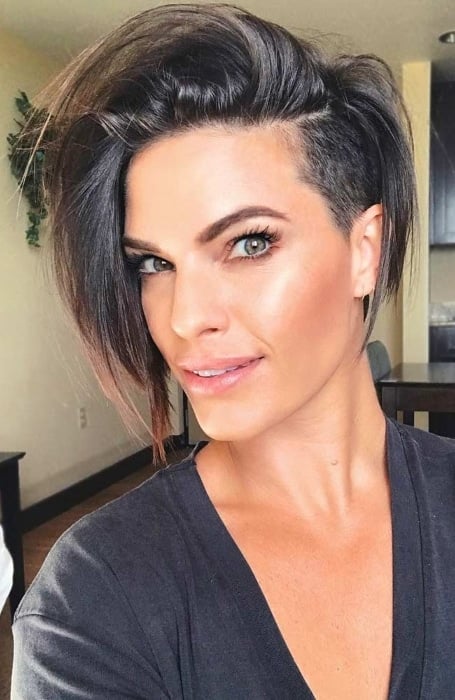 3. Fine Hair Pixie Bob Haircut
Fine hair often looks better when worn short, and the pixie bob haircut is a perfect choice because it is a simple but chic style. Adding layers to the hair, as you would with a pixie cut, and creating a slight difference between the fullness on the top and the hair on the bottom will make the hair appear more voluminous.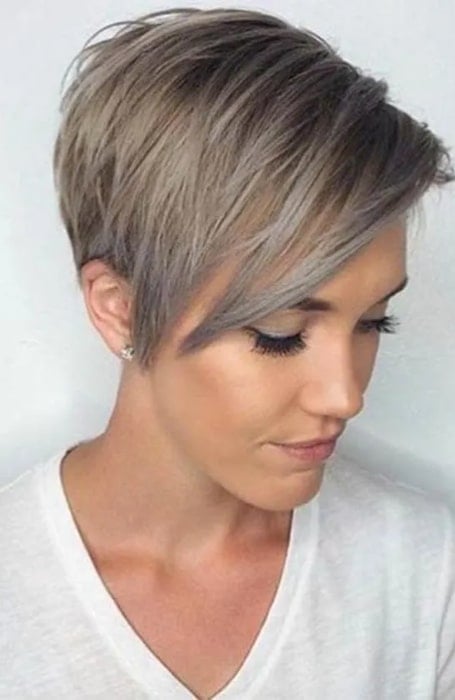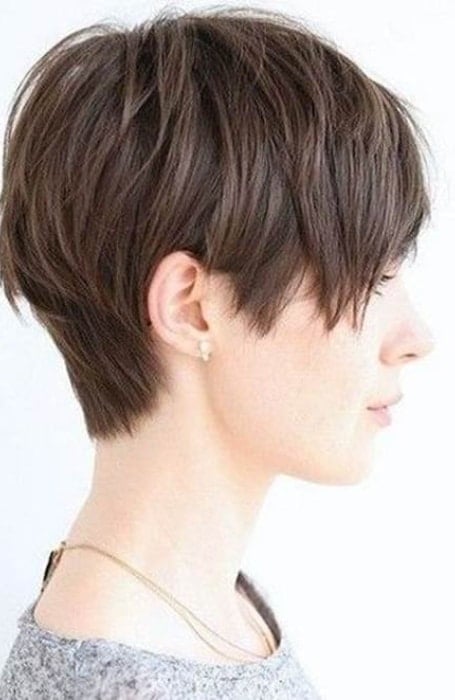 4. Asymmetrical Pixie Bob Haircut
An asymmetrical haircut is a style that is defined by one side being cut longer than the other. This creates an interesting shape but is also incredibly flattering as the face can appear slimmer, while also highlighting your jawline. There is also an edgy, cool vibe to the asymmetrical cut, and it makes even the most classic hairstyle feel modern and fresh.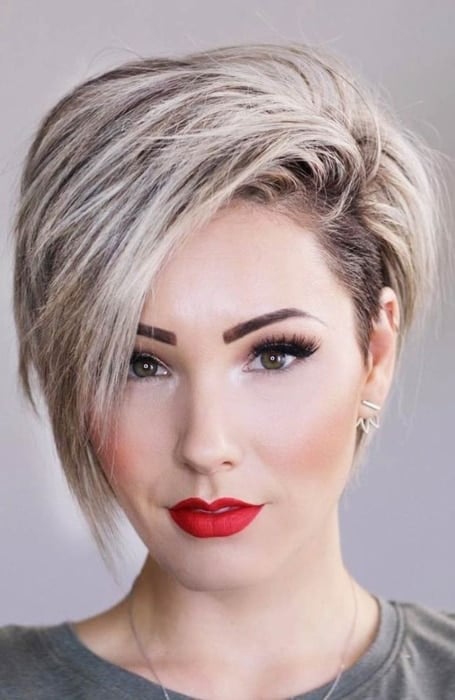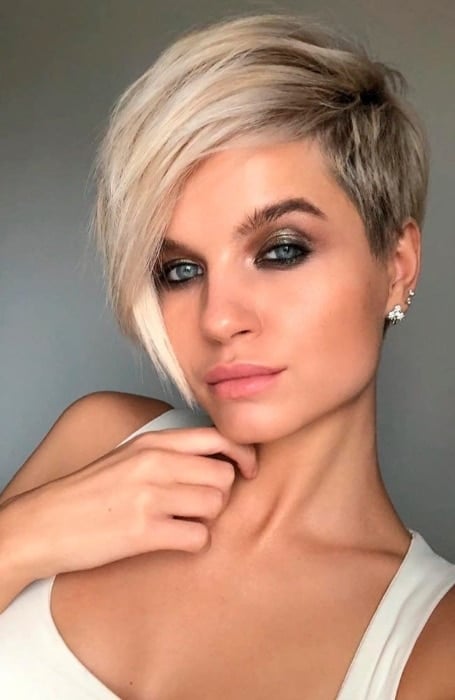 5. Long Pixie Bob Haircut
The pixie bob, sometimes referred to as the bixie, is a combination of the pixie and the bob. It can be cut at slightly different lengths but is usually a short hairstyle; however, opting to wear it a little longer can also be flattering and a way to transition into a bob hairstyle more gradually. You can also keep the hair longer at the front, including face-framing layers, and shorter at the back to give the illusion of length.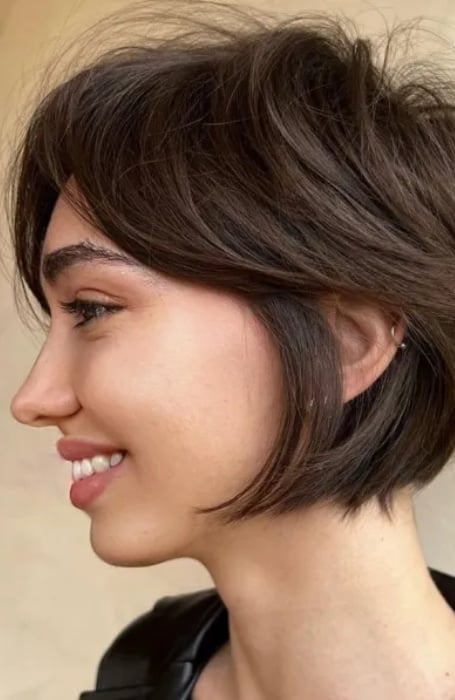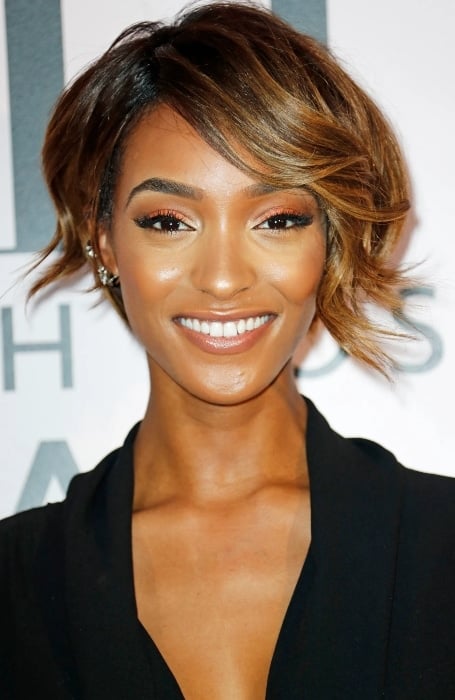 6. Round Face Pixie Bob Haircut
The pixie bob haircut is flattering on most face shapes, including round faces. The key is to adapt the hairstyle slightly to complement your features and balance your proportions. The right cut can make your face appear slimmer. Work with your hairstylist to find the look that best suits you, including opting for more length on top and gradually thinning the hair toward the ends or adding side bangs to make the face appear longer.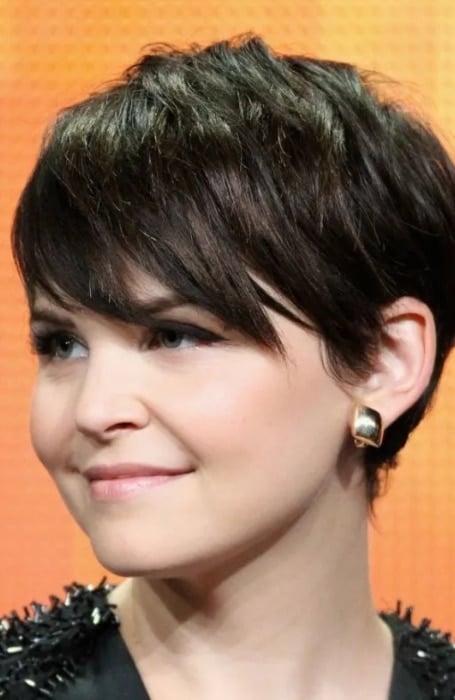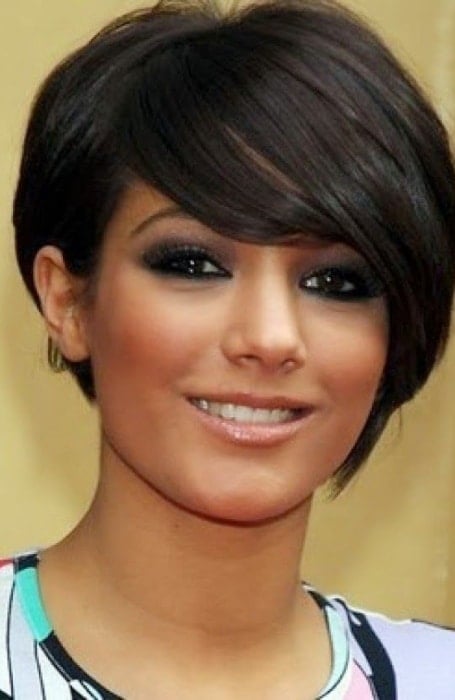 7. Pixie Bob Haircut with Bangs
Bangs are one of the most stylish additions to the pixie bob haircut and will let you create a look that is expressive and fun. Bangs can be incredibly flattering and give you a youthful appearance. They can also be used to balance your features, draw attention to specific parts of the face, or frame it. From blunt bangs to wispy bangs, there is an option to suit every preference and complement your face shape and hair texture.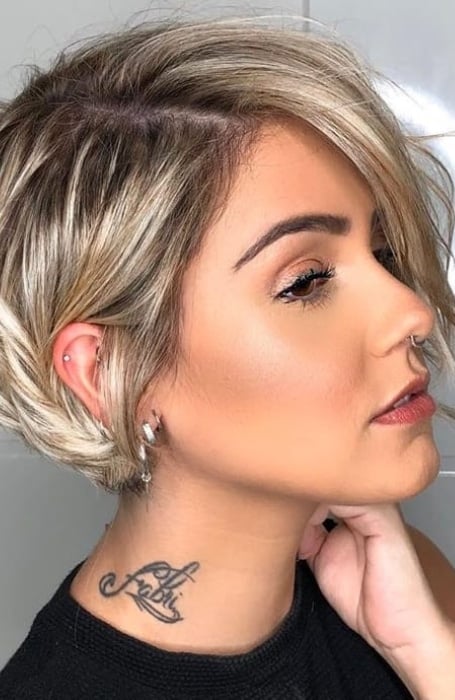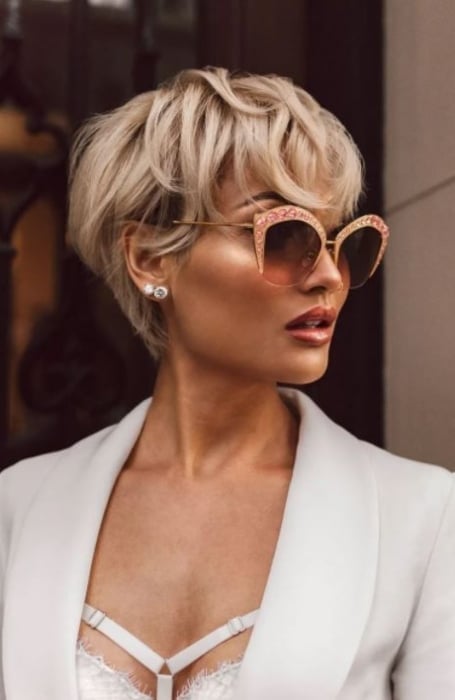 8. Thick Hair Pixie Bob Haircut
Thick hairstyles are appealing because it looks full and healthy, but it can be challenging to style and often prone to dryness and tangles. Cutting the hair shorter can improve its condition and remove some of the weight from it. A haircut like a pixie bob, especially with the addition of layers, will remove bulk and make the hair more manageable while also giving you an effortlessly chic hairstyle.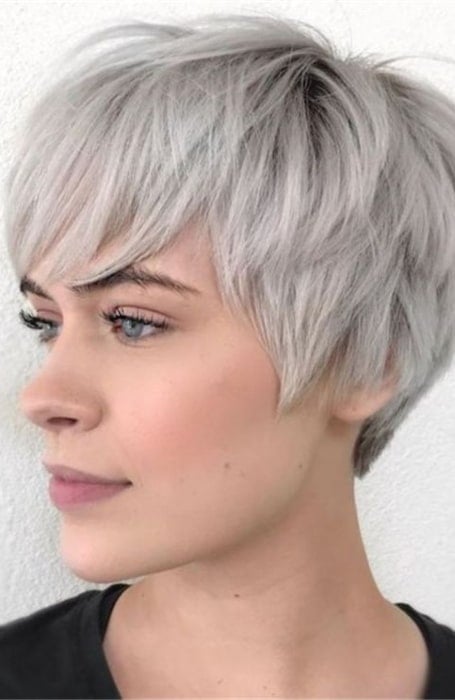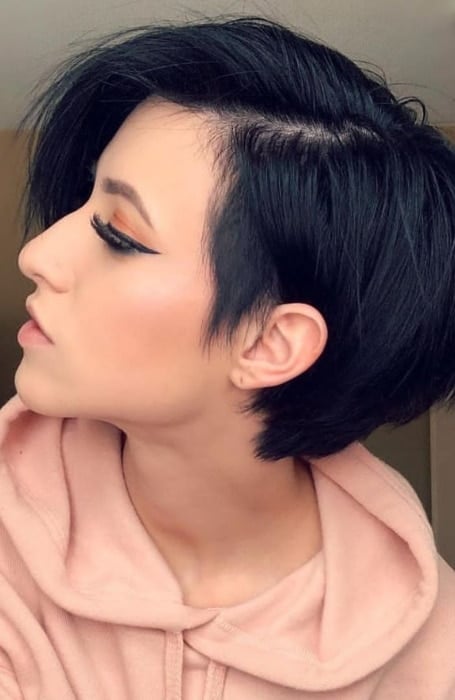 9. Pixie Bob Haircut for Thin Hair
Thin hairstyles can be challenging to style, but the right haircut can disguise any signs of thin and fine hair and complement your texture. The pixie bob haircut is appealing because of its versatility, and it is an effortlessly chic haircut that suits everyone. For thin hair, you will benefit from the addition of layers which will make it appear thicker and fuller. It will also give your hair movement and volume.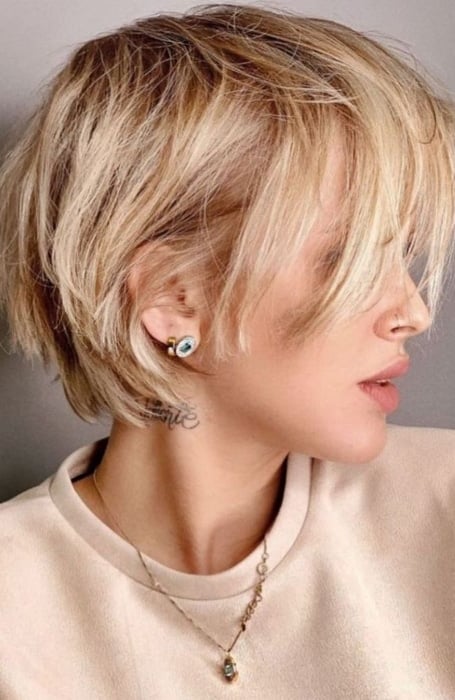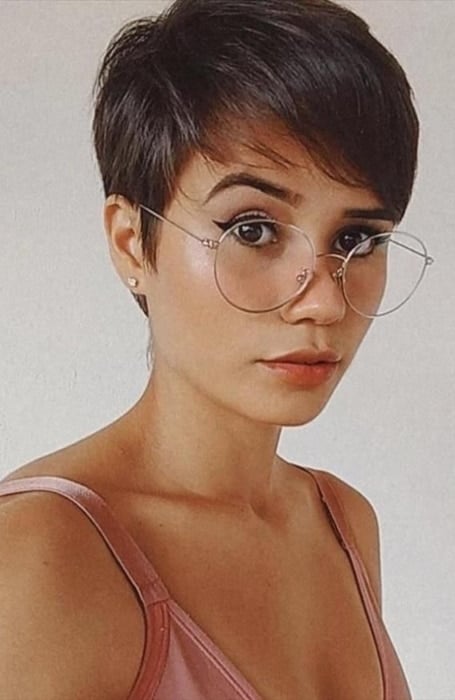 10. Layered Pixie Bob Haircut
One of the simplest ways to give your hair depth and dimension is with strategically placed layers. Layered hair can also be used to draw attention to the face and create movement and can be added to hair of various textures and most haircuts, including the pixie bob. This is an excellent choice for those who want a short hairstyle that is light and textured.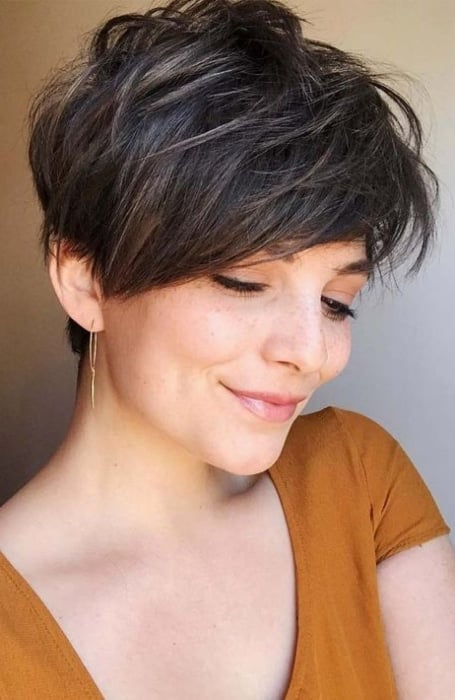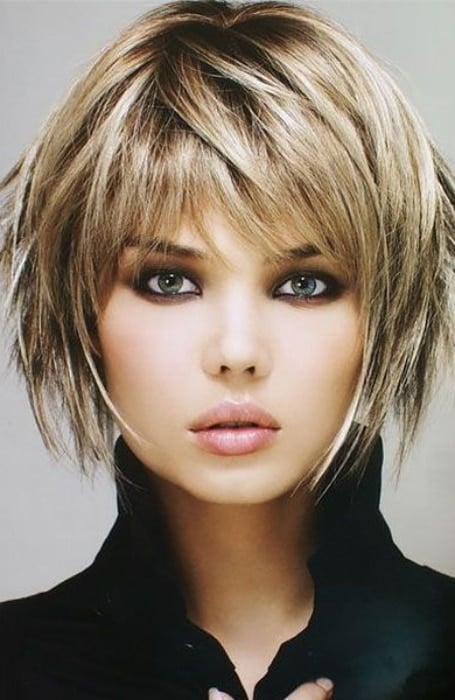 11. Short Pixie Bob
A short pixie bob is shorter than the traditional bob featuring a cropped style that is created for highlighting your features, particularly your jawline and your eye. You can style the hair to appear longer on the top and in the front of the face and shorter on the back and sides, giving the illusion of length. This is an excellent look for someone who wants a low-maintenance short haircut.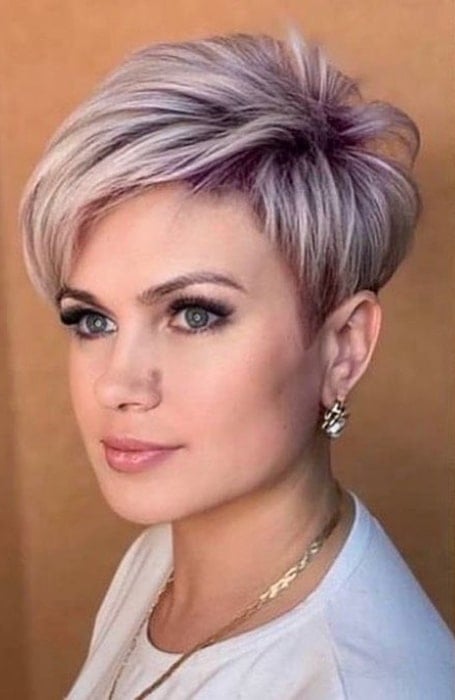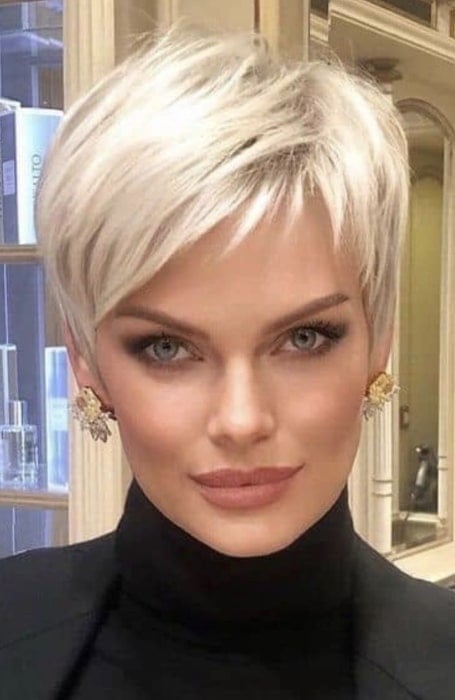 12. Grey Pixie Bob Haircut
As we age, our hair naturally thins, and the growth rate slows. For this reason, many women choose to cut their hair, and there are many great hairstyles for older women, including the pixie bob haircut. The appeal of this cut is that it is classic but modern, combining the best of both looks. It is also an excellent way to show off your grey hair.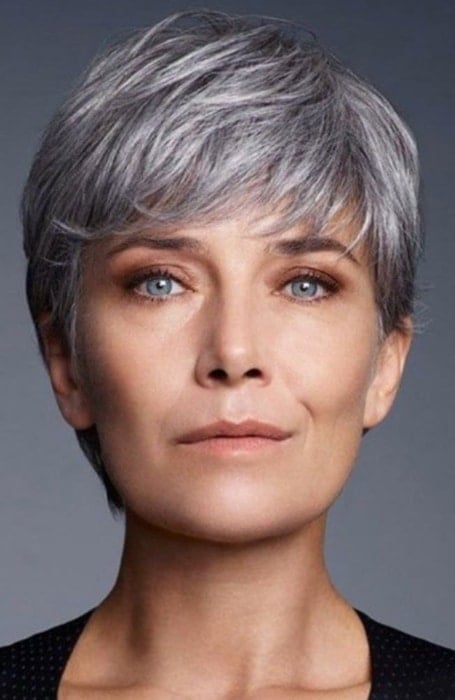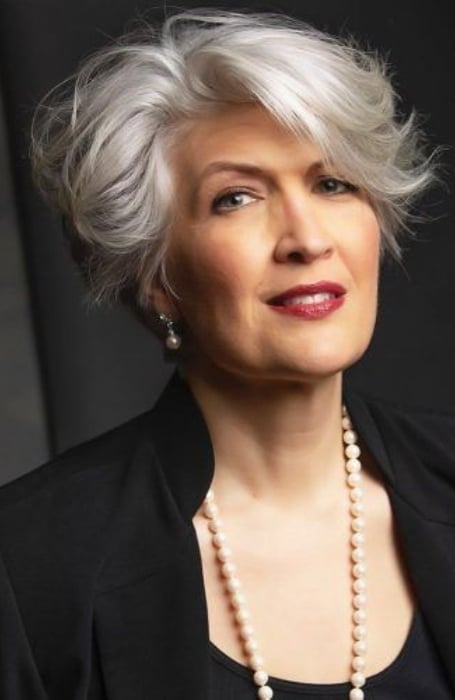 13. Pixie Bob Haircut with Fringe
Fringes can be added to almost all hairstyles and are incredibly flattering. With the pixie bob, you want to add a fringe that complements the cut. This could include blunt bangs for a sophisticated finish or side swept bangs that balance the face and soften the features. Fringes can also make you look younger and hide signs of aging like fine lines and forehead wrinkles.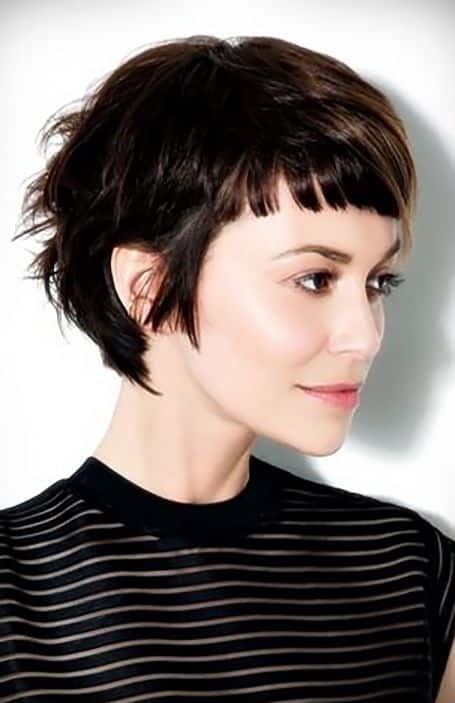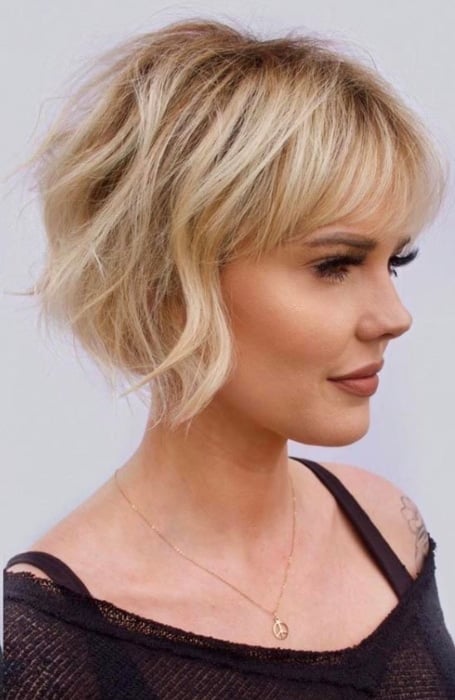 14. Edgy Pixie Bob Haircut
Choosing a classic cut does not mean you cannot personalize it to reflect your personality. Most hairstyles are easily adapted to complement your hair texture and face shape. You can also include edgy elements like an undercut or fade to give the look more attitude. A pixie bob haircut can also benefit from choppy layers, creating depth and dimension and giving you an effortlessly cool style.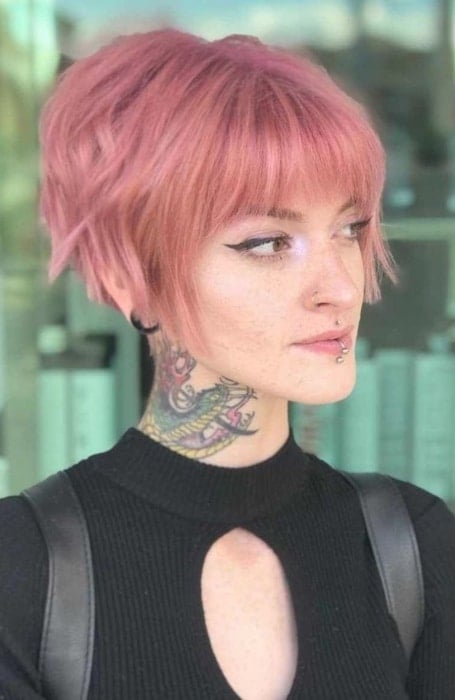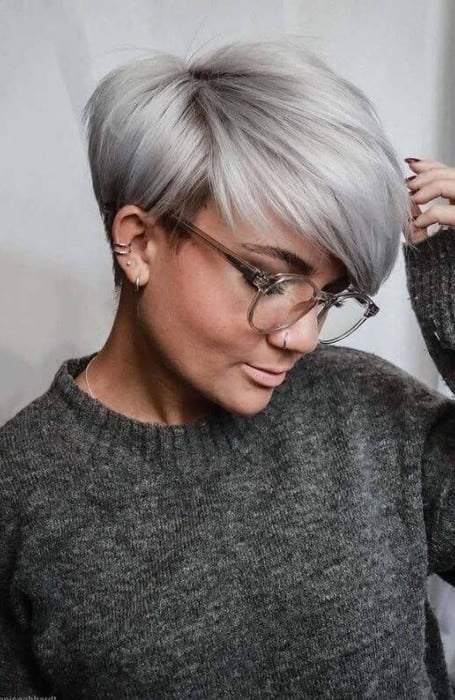 15. Curly Pixie Bob Haircut
The curly pixie cut looks great on short hair, as the curls fall against the face and can soften your look. It is also an excellent choice for those who want a versatile hairstyle that can make styling your curls easier. The flattering shape can enhance your curl pattern and complement the natural bounce and movement. Try adding wispy bangs to the haircut for a cute and youthful finish.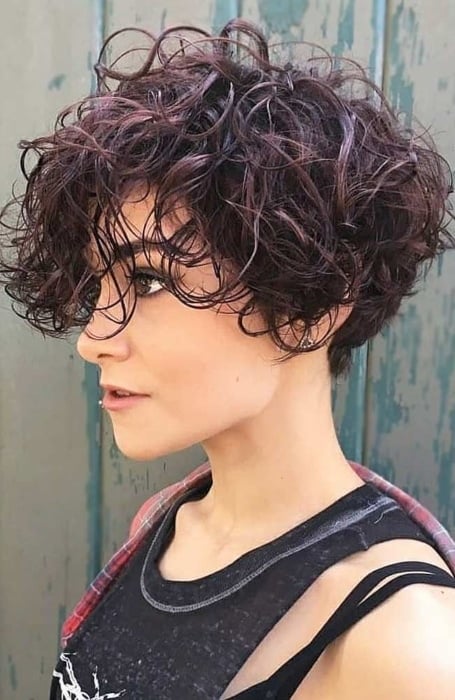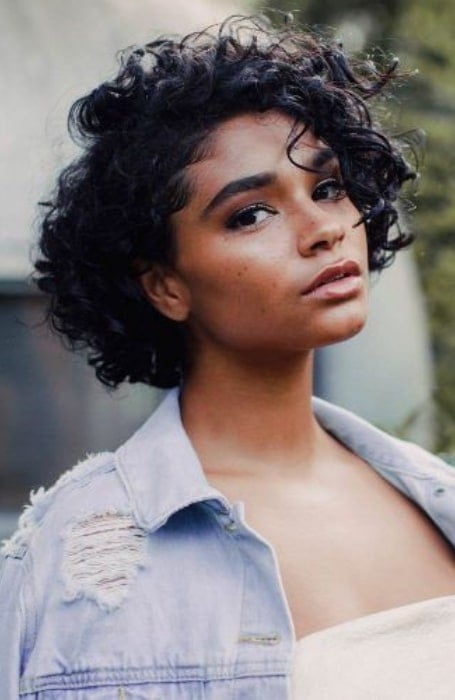 16. Shaggy Pixie Bob Haircut
The shaggy pixie bob is a low-maintenance short haircut and can easily adapt to complement your face shape and hair texture. This stylish and practical cut is ideal for women who want short hair and can be cut with heavy laters to create a shaggy effect. This look suits those who want a deliberately unstructured hairstyle with movement.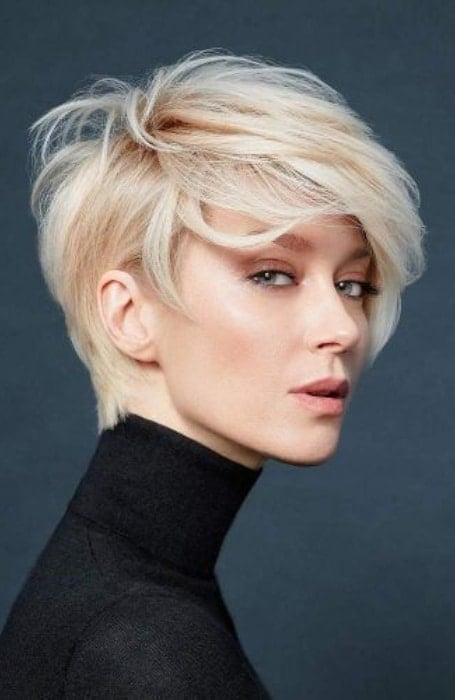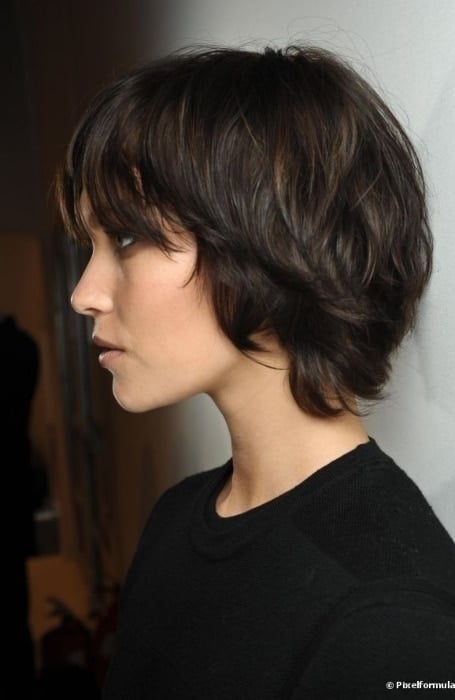 17. Chubby Face Pixie Bob Haircut
The pixie bob is edgier than the traditional bob and easy to style, making it the perfect combination of two cuts. There is a lot to love about this haircut, and it suits all face shapes. If you have a chubby face, you want a style that can elongate the face and make it look more narrow. This can be achieved with long, face-framing layers, diagonal bangs, or by keeping volume and fullness on the top of the head to draw the eye upward.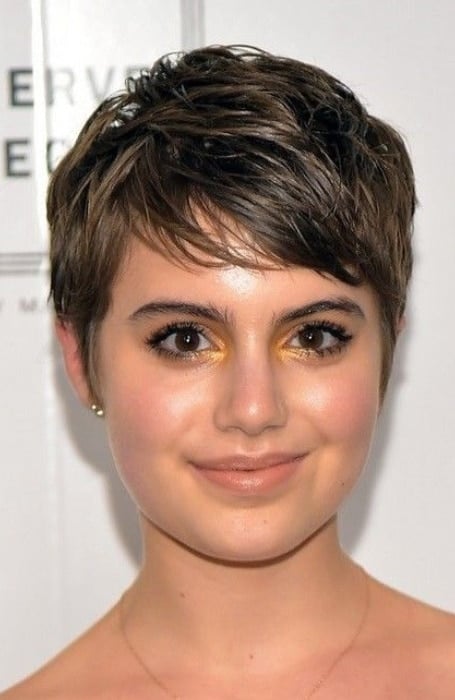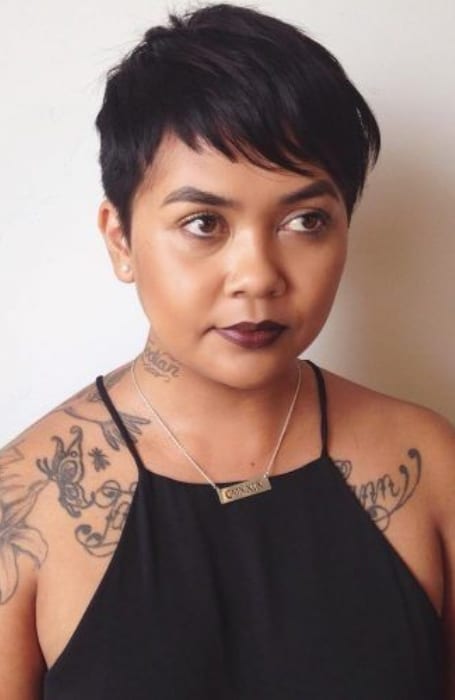 18. Messy Pixie Bob Haircut
There is something incredibly cool about messy hair. How the hair is styled will create texture and a laidback appearance, which is ideal for every day. You can do this with styling products alone or add choppy layers to the hair. Both the pixie cut and the bob haircut benefit from the messy look, and the combination of these two cuts will give you an ultra-chic hairstyle that won't take long to style.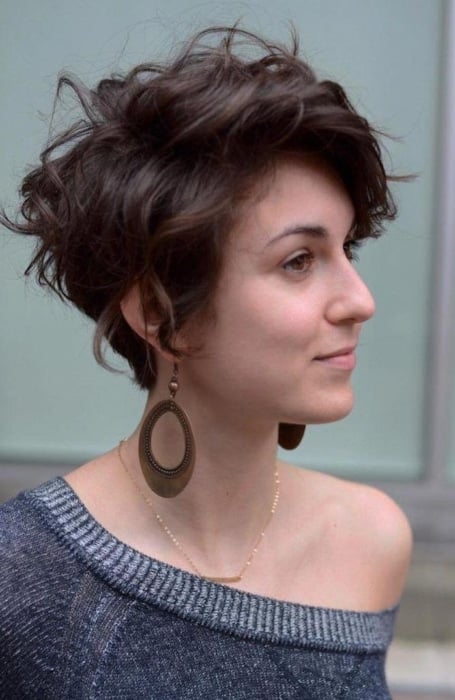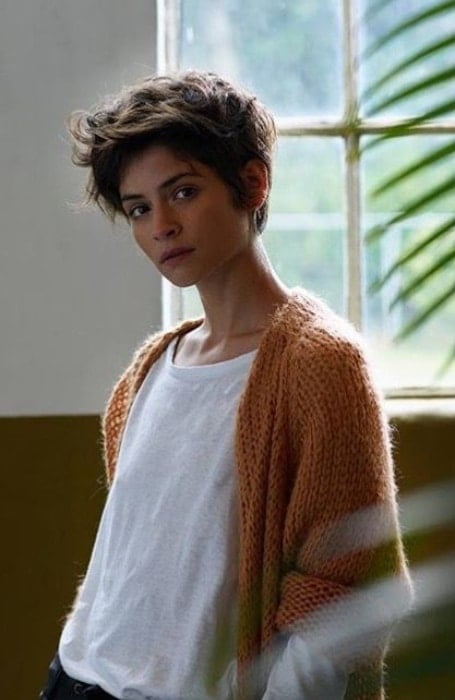 19. Wavy Pixie Bob Haircut
Wavy hair is one of the most beautiful textures because it is full of natural movement and volume. This makes even the simplest haircut look great, and choosing a classic style like the pixie bob can be incredibly flattering on wavy hair. One way to style your hair would be creating it appear unstructured and messy. Opt for wispy bangs or curtain bangs to highlight your features.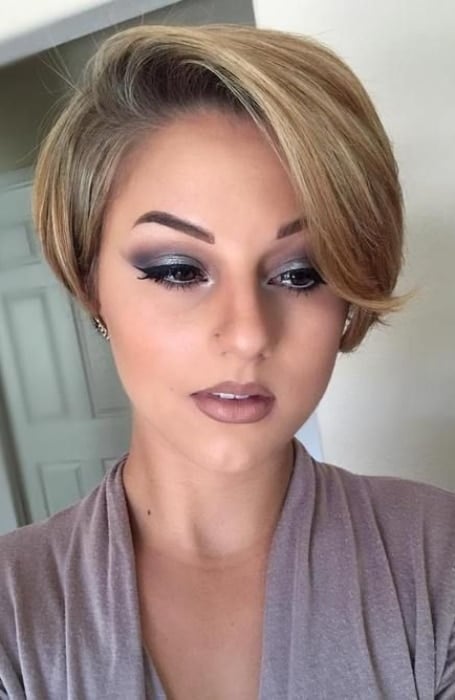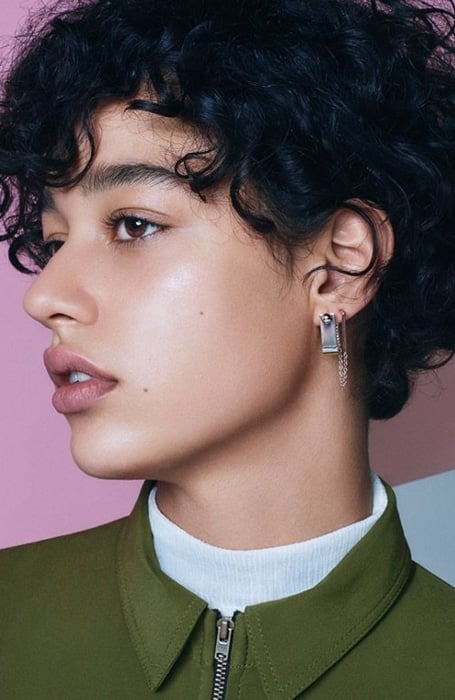 20. Angled Pixie Bob Haircut
If you want to balance your features and soften your face, you can do this with an angled cut. This means that the hair is longer on one side than the other. This includes the pixie bob because it is an incredibly versatile and effortlessly chic cut. The precision of the angled cut will look best on straight hair, while it will appear more blended with curly textures.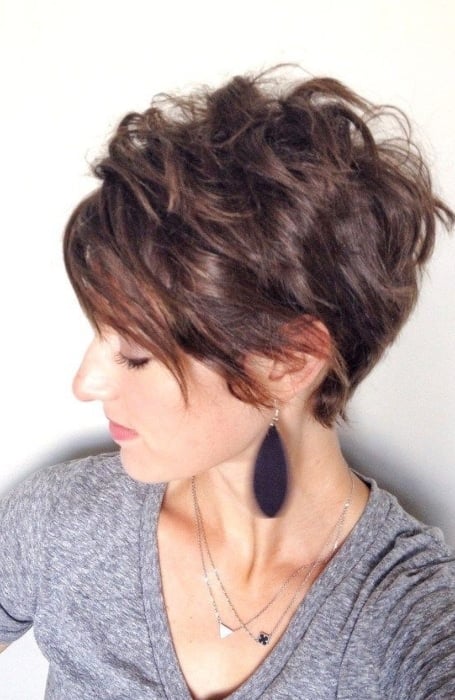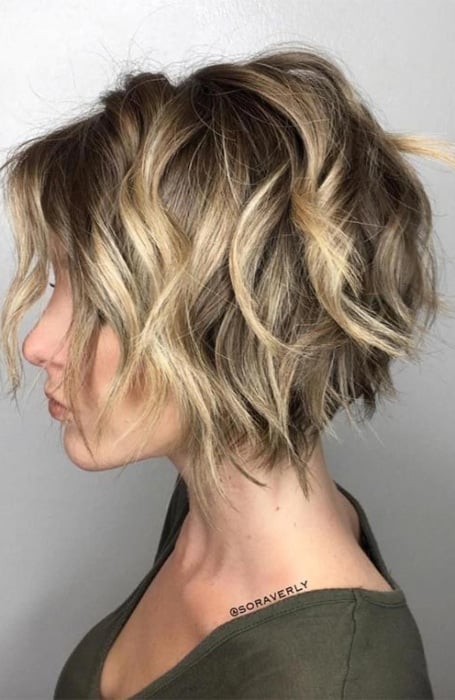 21. Pixie Bob Haircut for Long Face
A good hairstylist will be able to help you identify your face shape and work with you to create a cut that will complement it. The pixie bob hairstyle should be cut so that the hair is more even throughout instead of keeping the volume at the top of the head. You can also benefit from layers or adding bangs to your haircut to hide a large forehead.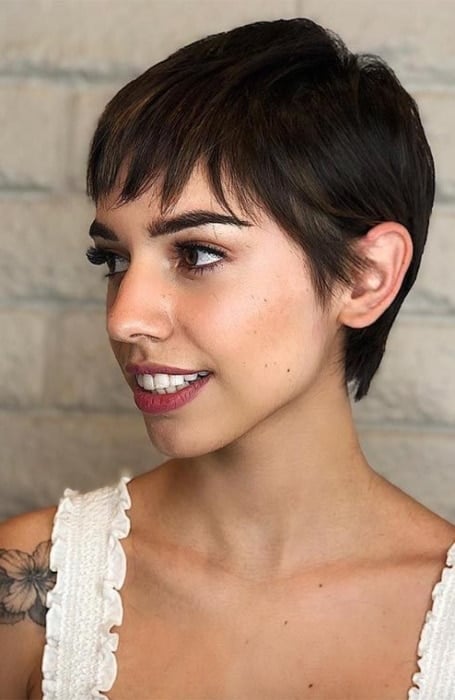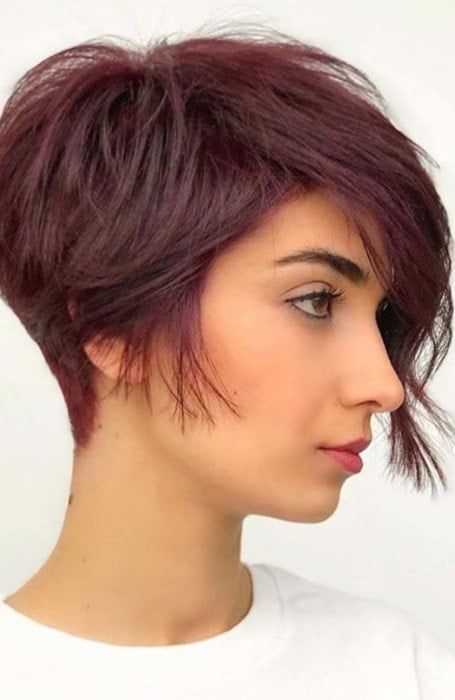 22. Pixie Bob Haircut for Oval Face
Oval face shapes are lucky because they can try out all hairstyles, from short to long, with bangs or without. The beauty is in the versatility. When it comes to choosing the perfect pixie bob haircut, you will have a lot of creative freedom, allowing you to adapt the classic cut to suit your preference. The right hairstyle will draw attention to your features and complement your hair texture.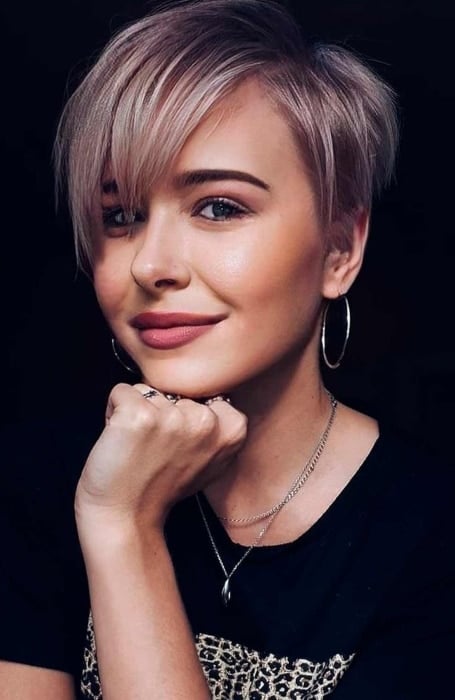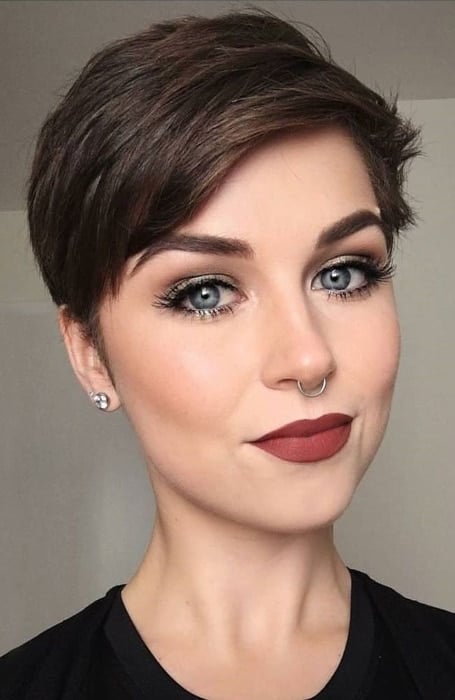 23. Pixie Bob Haircut for Straight Hair
The pixie bob haircut can be worn with all hair textures, including straight hair. If you have this hair type, it is an excellent opportunity to experiment with layers to give your hair more texture, or you can opt for cute blunt bangs to give yourself a sophisticated finish. The appeal of straight hair is that it is easier to care for and is less likely to tangle or frizz.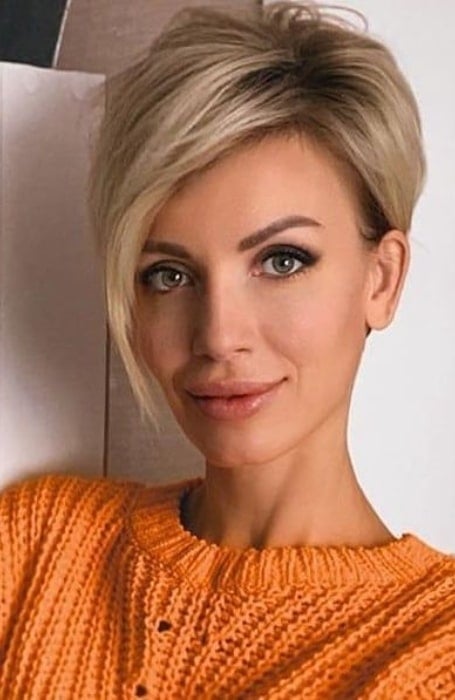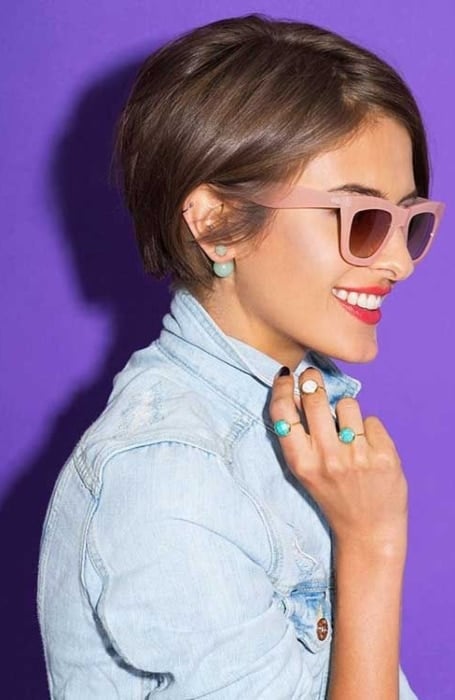 24. Colorful Pixie Bob Haircut
The pixie bob haircut is nothing if not versatile, and you can personalize your haircut to reflect your sense of style. This includes experimenting with bright and bold colors, including artificial hues like blue hair or purple hair. There are shades to complement all complexions and eye colors, and dyeing your hair is a wonderful way to make a statement and ensure you stand out from the crowd. The edginess of your hair color will also look great with the classic cut, making it modern and fun.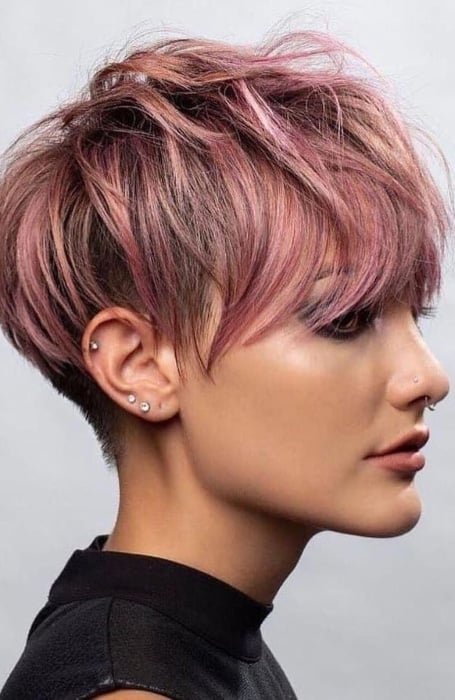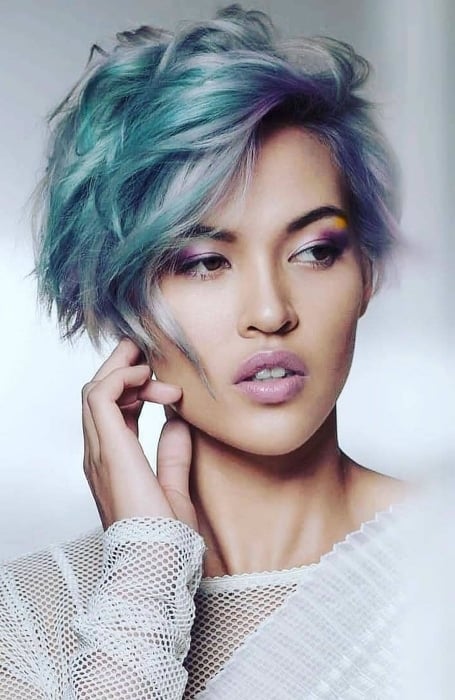 25. Stacked Pixie Bob Haircut
Stacked hair refers to the layers of the cut which create a stacked appearance. This is ideal for anyone who wants to make their hair look thicker and fuller, and it is a style that works well on pixie and bob hairstyles. For this look, the hair at the back of the hair will be shorter than at the front, creating a subtle contrast and giving the illusion of length. It can be added to all hair textures but is most noticeable on straight hair.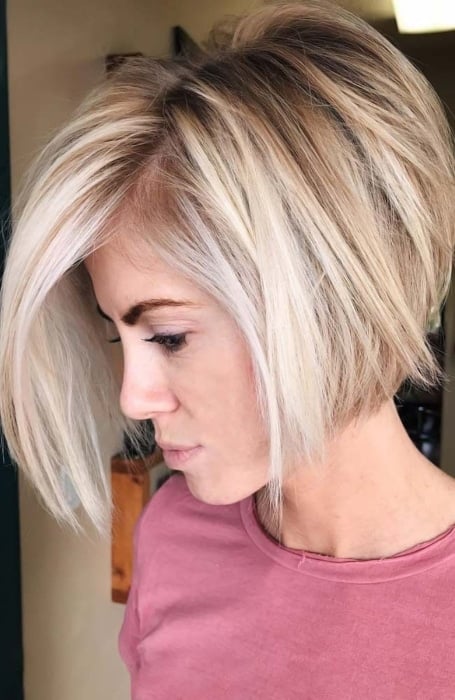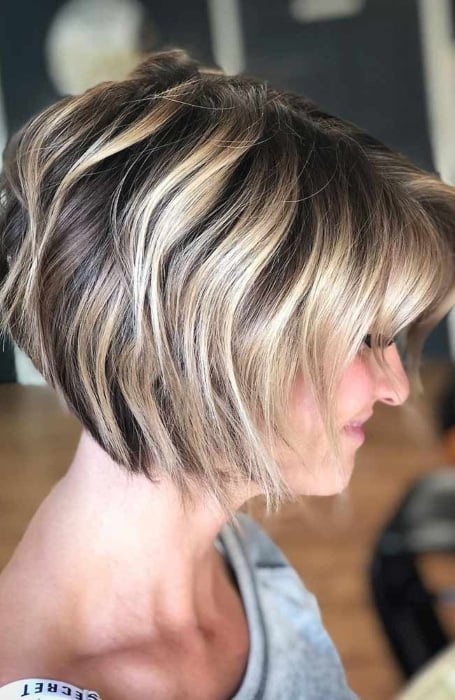 Pixie Bob FAQs
What is a pixie bob haircut?
The pixie bob is the perfect blend of two classic cuts. You can experiment with the length, cutting it somewhere between the ear and your neck, but often not longer than chin level. It is an incredibly versatile look and can be styled in various ways, including adding choppy layers, addition of bangs, or getting creative with edgy details like bold hair color or an undercut.
Are pixie bobs in style?
Pixie bobs have been around for a while but have recently enjoyed a resurgence of popularity, making them one of the hottest haircuts for women.
How do I turn my pixie into a bob?
A bob is typically longer and less cropped than the traditional pixie cut, so you will need to grow out your hair, particularly on the top. Once you have the desired length, you can work with your hairstylist to style your hair in a bob-like shape. The cut is often shorter on the back and sides and worn longer on the top, and often with a fringe.
What's the difference between a bob haircut and a pixie haircut?
The main difference between a bob and a pixie is the length. The bob is traditionally a longer style and is cut around chin level. It looks great with all hair textures and benefits from the addition of bangs. Your bangs can be one of many styles including blunt, wispy, and curtain. The pixie cut is a short hairstyle that is cropped, with the hair on the top of the head longer than the back and sides, and worn with short bangs.
SUBSCRIBE TO OUR NEWSLETTER
Subscribe to our mailing list and get interesting stuff and updates to your email inbox.