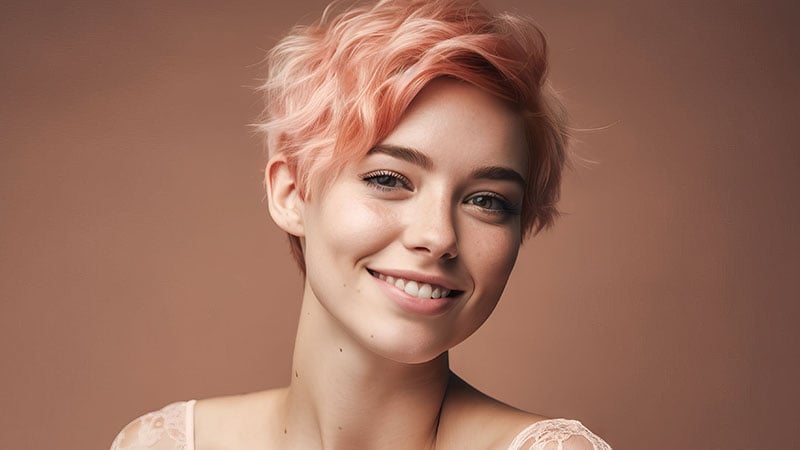 The curly pixie cut is a fresh take on the classic short women's haircut, with longer hair on top often styled with a fringe and shorter back and sides. The styling options are endless, allowing you to highlight your locks and create gorgeous looks to keep you feeling comfortable, cool, and oh-so-stylish. Whether you want to remove bulk and weight from your curls for a super cute, low-maintenance look, or you're all about having some fun with bright colors and interesting proportions, these are some of the trendiest curly pixie cut ideas for women – and we promise, you won't regret it!
Curly Pixie Cut Ideas
1. Long Curly Pixie Cut
The standard pixie is indeed a short hairstyle for women. However, that doesn't mean you can't have a blast with it and try different looks to find what suits you best. Don't just take our word for it—why not give the long curly pixie cut a shot? It effortlessly styles your locks while keeping some length, giving you more options to style and the illusion of longer hair, all while enjoying the benefits of a short haircut.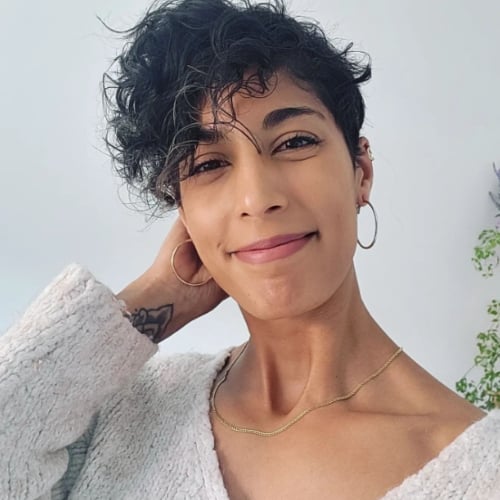 2. Short Pixie Cut for Curly Hair
If you're not into long hair, no worries! The short pixie cut for curly hair is here to show you just how versatile this hairstyle can be. Don't worry about it looking dull with shorter strands – you'll still have enough length to flaunt your beautiful curl pattern. Try a side part to accentuate your lovely face and leave a few strands to frame it perfectly.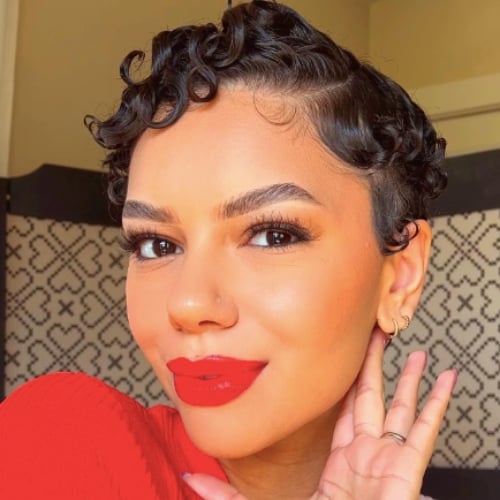 3. Tomboy Curly Pixie Cut
The curly pixie cut is one of those short haircuts that is not inherently feminine or masculine, making it perfect for the tomboys among us. The appeal is how you can rock this short hairstyle for women with minimal effort but maximum style points. Still, the key is to keep it simple (think balanced proportions instead of opting for a more adventurous finish like an undercut or asymmetrical style).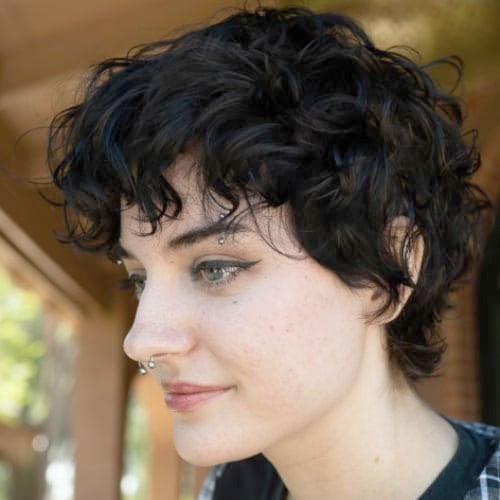 4. Undercut Curly Pixie Cut
For those edgy babes looking for something to really make their hair shine, it's time to consider the undercut curly pixie cut. This is a combination of the classic pixie haircut, which is typically longer on top with slightly shorter back and sides. Still, the back and sides are noticeably shorter for this approach, giving you that ultracool finish that exudes attitude.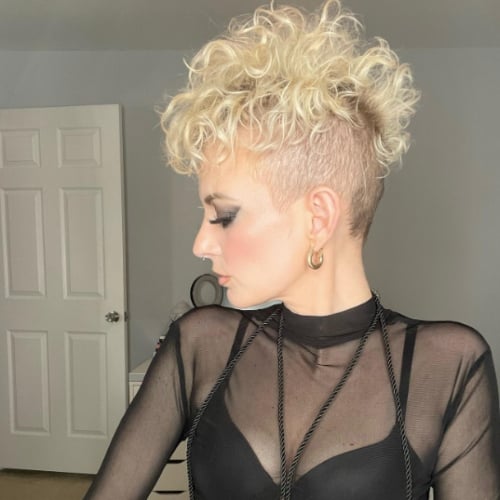 5. Naturally Curly Pixie Cut
If you're lucky enough to have naturally beautiful hair and want an adorable, low-maintenance hairstyle, the curly pixie cut is the answer. One of the best things about the pixie cut is how it flatters everyone, regardless of hair texture, but curls are particularly attractive as they add a balanced touch to the overall look.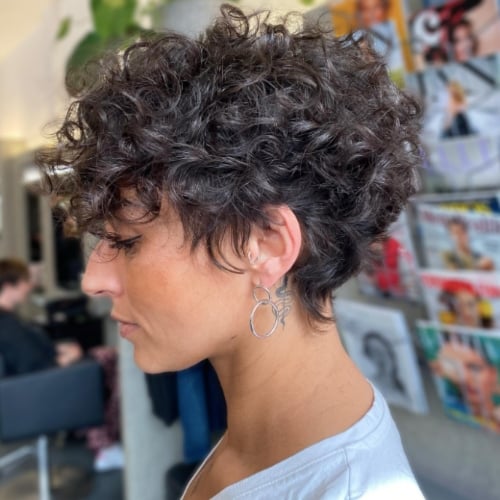 6. Asymmetrical Curly Pixie Cut
For those babes who want to try something different, then the asymmetrical curly pixie cut is just what you need. The key feature to achieving this look is for different lengths on each side (one is slightly longer than the other), which helps you achieve an unbalanced and ultra-modern finish. It can also make the hairline appear fuller – and who doesn't want that?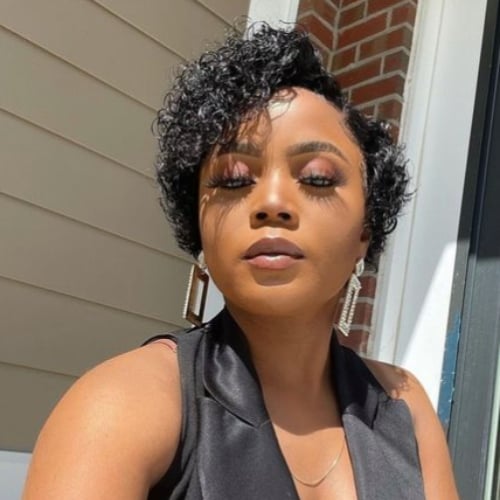 7. Curly Pixie Cut for Round Faces
Women with round faces often feel it is challenging to find a haircut that complements their features while offsetting the roundness. The good news is the curly pixie cut will do just that, creating the illusion of a longer face. At the same time, the curls give your look a softer finish and will help to achieve volume and fullness.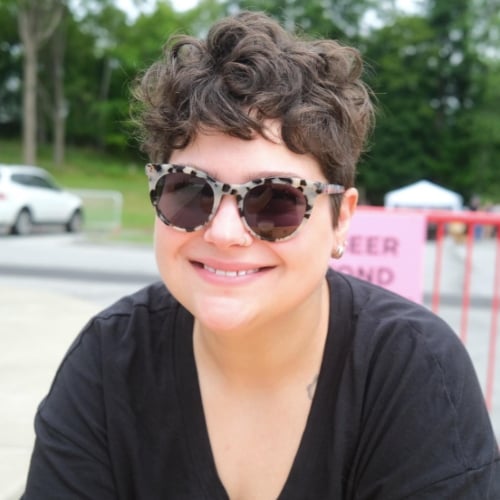 8. Curly Pixie Cut for Older Women
Our hair's growth rate will naturally slow as we age, and the strands become thinner. For this reason, many women opt to cut their locks shorter, which will offset the thinning. That's not the only reason the curly pixie haircut for older women is ideal: it is a fresh and fun haircut that is low-maintenance and a great way to show off your texture.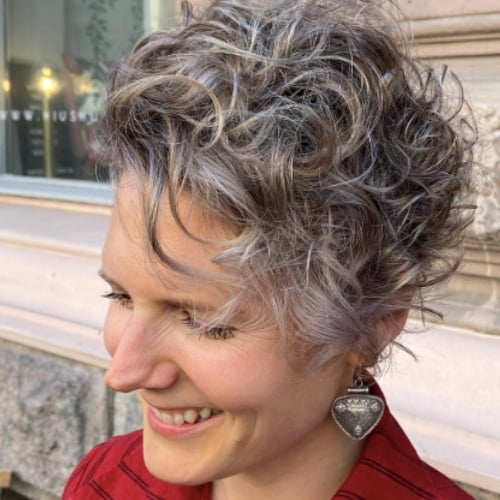 9. Curly Pixie Cut for Thick Hair
The curly pixie cut is a go-to hairstyle for women of all ages. It also looks gorgeous with strands of varying thicknesses, so if you are blessed with thick hair, embrace shorts haircut for women to remove the bulk and weight. The result is a look that will feel lighter, modern, and youthful, and you won't regret chopping your locks!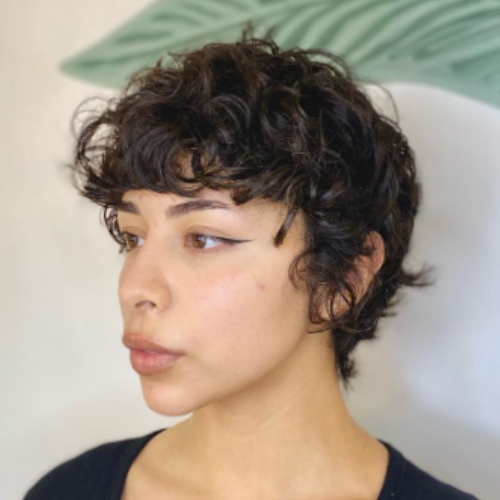 10. Low-Maintenance Curly Pixie Cut
The curly pixie cut can be styled in various ways, making it a popular choice (no two looks have to be the same). That said, if you want a low-maintenance short haircut finish, it is best to keep your hair all one length; this way, you'll avoid getting it cut so often, and it can be styled with little effort.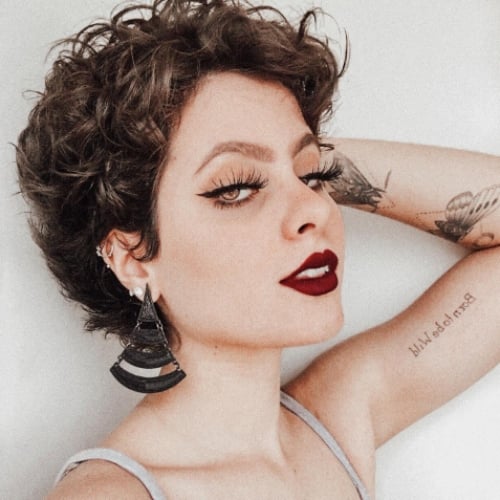 11. Blonde Curly Pixie Cut
What better way to really bring your vibrant shade of blonde hair to life than with a curly pixie cut? This combination is a match made in heaven and a great way to really highlight your curl pattern. Because blonde is such a light color, it will draw attention to your strands. At the same time, it will brighten your features.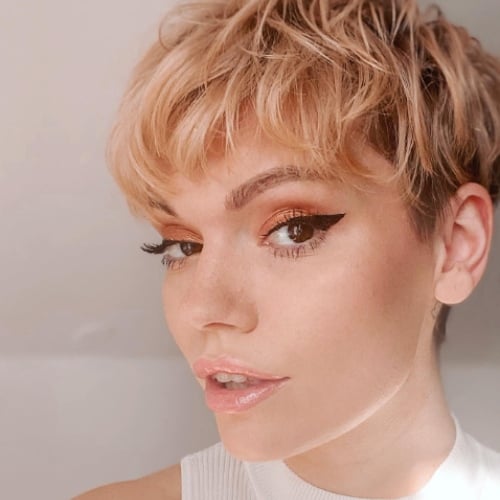 12. Curly Pixie Cut for Oval Face
Oval faces are one of the most flattering face shapes because they can pull off many hairstyles. Long or short hair, bangs or no bangs, the curly pixie cut is an excellent option and will be especially cool when worn with a slightly parted fringe (this will balance the features while also highlighting your eyes).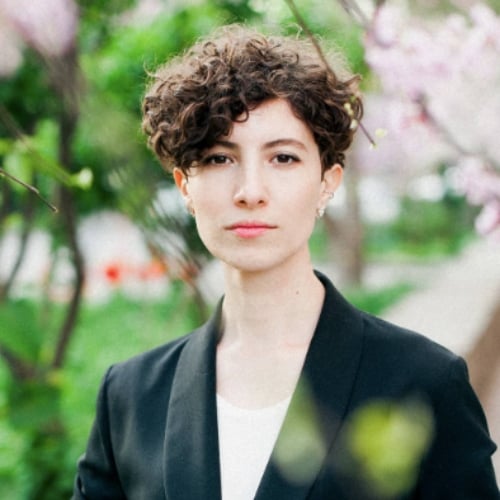 13. Curly Pixie Cut for Black Hair
The curly pixie cut can be colorful or light, or you can keep it simple and opt for a more refined finish by styling it with black hair. The darker hue is also incredibly flattering, often helping to disguise signs of damage like dryness and split ends (in contrast, blonde hair would highlight these things). We know how many curl types can lack moisture, so if this is you, go bold and go dark!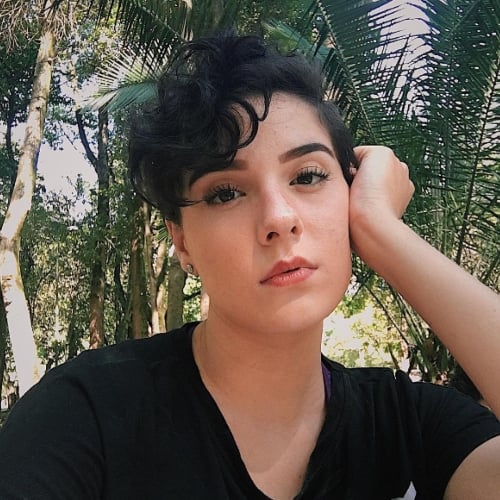 14. Silver Curly Pixie Cut
What better way to experiment with your hair color than with a silver hair curly pixie cut? We are not talking about the natural grey shades that occur with age but instead opting for an artificial hue that is flattering on all complexions. It's also an attractive way to give your hairstyle a cool and modern finish.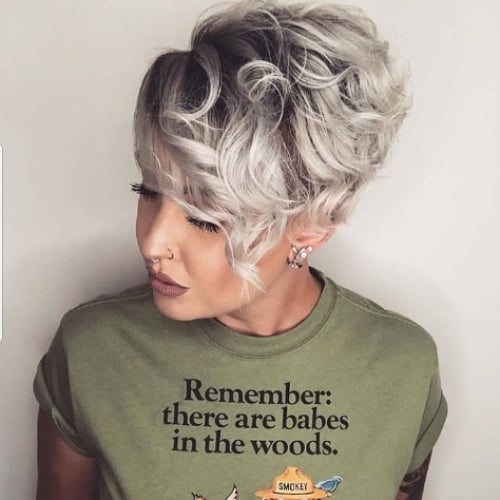 15. Messy Curly Pixie
Messy hair, I don't care! It's time to unleash your curls and let them be the focus of your appearance with the curly pixie cut. The shorter hairstyle for women is excellent for women wanting a simple yet stylish look that will still show off their locks without the hassle of spending hours detangling and styling. Speaking of styling, this is a breeze because there's no need to ensure every strand is perfectly in place.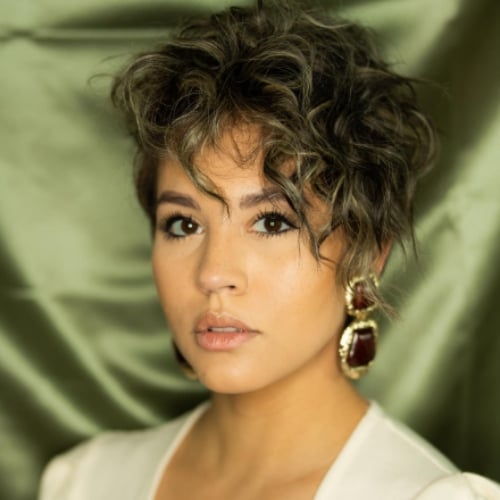 16. Curly Pixie Cut with Hair Color
We love the curly pixie cut with hair color because it is adventurous and modern. The great thing about coloring your locks in your favorite shade is it draws even more attention to them while at the same time letting you show off your playful side. Don't be afraid to take risks because, as this haircut shows, it can really pay off!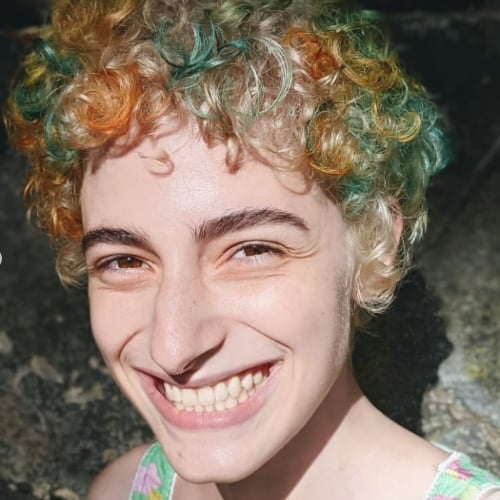 17. Short Curly Hair with Nape Undercut
If you love short haircuts and feel it lets you show off your short curly hair without hassle but are not convinced the curly pixie cut is edgy enough for you, wait. Let us introduce you to the nape undercut, a look that is, as the name suggests, defined by the focus on the hair at the nape of the neck.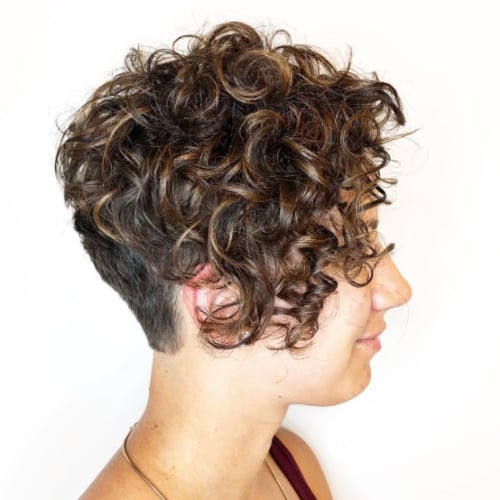 18. Neat Pixie Cut for Curly Hair
Your locks can be challenging to style and may feel unruly and untameable. A great solution is to wear them short with a hairstyle like the curly pixie cut. While some styles benefit from deliberately unstructured cuts and messy styling, opting for a neat finish is also great. To do this, ensure your curls are sleek with your favorite product.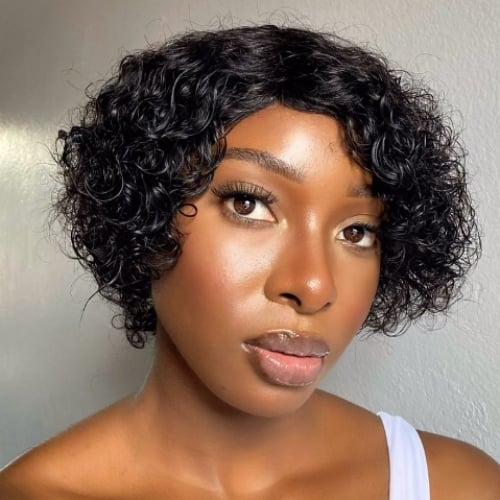 19. Red Curly Pixie
Red hair is the rarest natural color, and with such a small percentage of the world rocking this hue, it makes it all the more noticeable when someone does. What is not to love about the red curly pixie cut? The answer is nothing because the vibrant shade makes your locks even more visible and will highlight your cut. Be prepared to get noticed!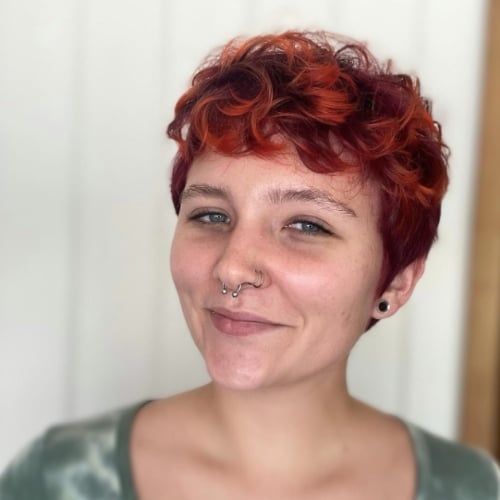 20. Pink Curly Pixie
Pink hair styled as a curly pixie is one of the cutest options for any woman who wants to show off their feminine side (the hue is often associated with femininity and love). There are also multiple shades to choose, letting you find the perfect color depending on your preference: say hello to hot pink if you want to stand out, or be more subtle with a pastel.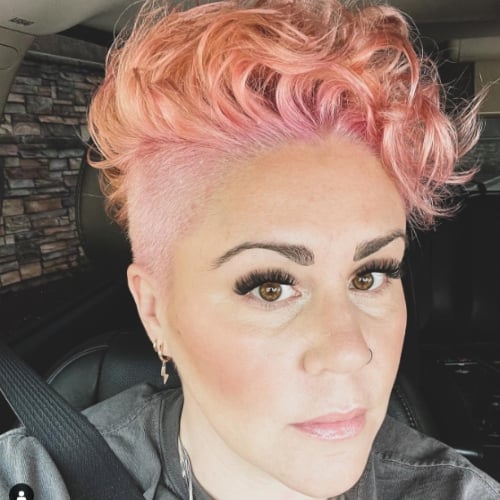 21. Curly Pixie with Fade
The curly pixie cut with a fade is a version of the hairstyle closer to the classic: the hair on the top is kept longer, giving the illusion of length and fullness, while the back and sides are gradually shorter. The appeal of this look is the structure, which looks neat and cool.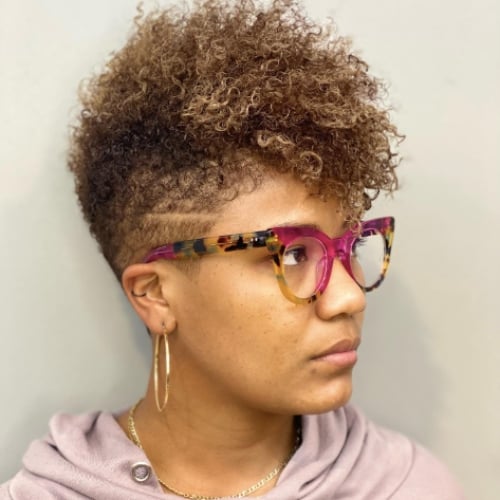 22. Curly Pixie with Bangs
What better way to complement your features and draw attention to your face than with bangs? Bangs are super youthful and flattering and can be styled in various ways. This includes wearing them with a curly pixie cut for a feminine and super cute look. Not only will your bangs show off your locks, but they will also highlight your eyes.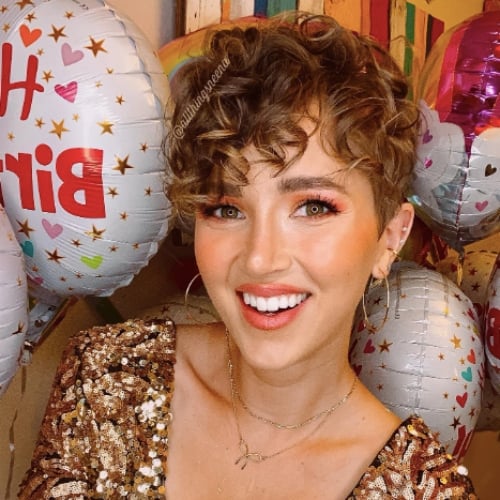 23. Balayage Curly Pixie
Coloring your hair is always a great way to change your look, but we all know how much maintenance it can be (and regular salon visits can also be costly). So, a welcome alternative is balayage. The sweeping application lightens the strands without focusing on covering the dark roots. This makes it less maintenance while also creating a gorgeous contrast.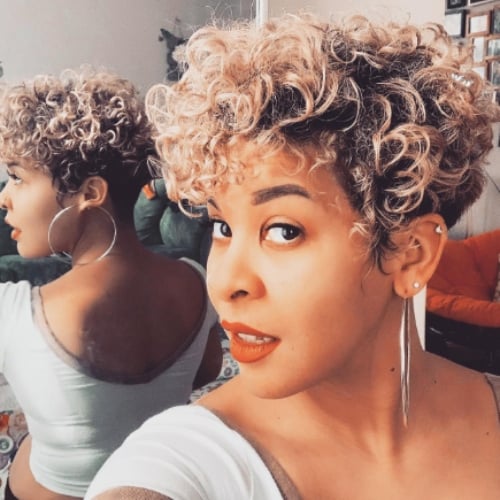 24. 3C Curly Pixie Cut
There are different hair types of curls, including 3C, which are defined by their corkscrew appearance. There is no denying that this is one of the most voluminous options and is great for achieving height, but they can also be prone to dryness and shrinkage (which is something to consider when cutting your strands into a curly pixie cut).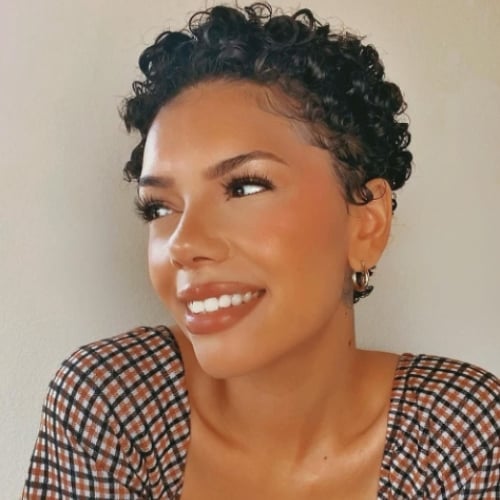 25. Curly Pixie Shaved Sides
For those who want something different and prefer to stand out from the crowd, than blend in, we have just the look for you. Say hello to the curly pixie cut with shaved sides. It is undeniably badass but also super stylish. At the same time, you benefit from removing the bulk and weight of your curls.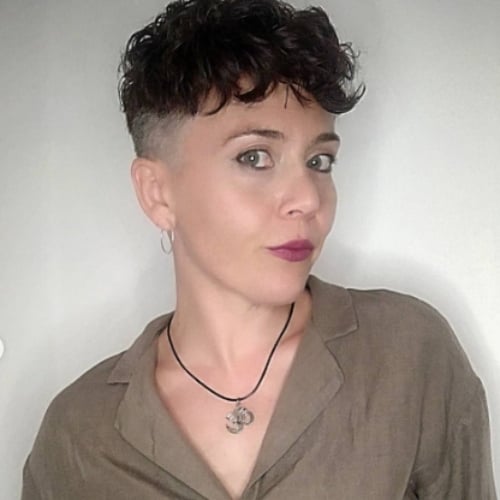 How do You Style a Curly Pixie Cut?
If you have committed to the curly pixie cut and are now looking for ways to style it, this YouTube video will give you all the tips you need. You may want to prep your hair by ensuring it's wet first, and you will benefit from various curl-approved products (this can enhance your curls or help provide more hold). If you use heat styling, always use a heat protection product. Find out more in the video below…
Curly Pixie Cut FAQs
Can you have a pixie with curly hair?
You can absolutely have a pixie cut with curly hair. This classic short hairstyle for women is great for multiple textures and can be styled in various ways to suit your preference. Traditionally, the hair is kept longer on top with shorter strands on the back and sides.
Is a pixie cut good for thick curly hair?
The pixie cut is the perfect look for a range of different thicknesses but for those wanting to remove some of the bulk from their curls, the pixie cut is a great option. It will make your hair feel lighter and easier to style.
Is a curly pixie cut low maintenance?
The curly pixie cut can definitely be low maintenance depending on how you style it. For example, if you keep it all one length then the hair can grow out naturally and you can take longer between cuts. If you opt for an undercut or a fade, this will require more maintenance and regular trips to the salon. The same can be said for colored hair.
SUBSCRIBE TO OUR NEWSLETTER
Subscribe to our mailing list and get interesting stuff and updates to your email inbox.