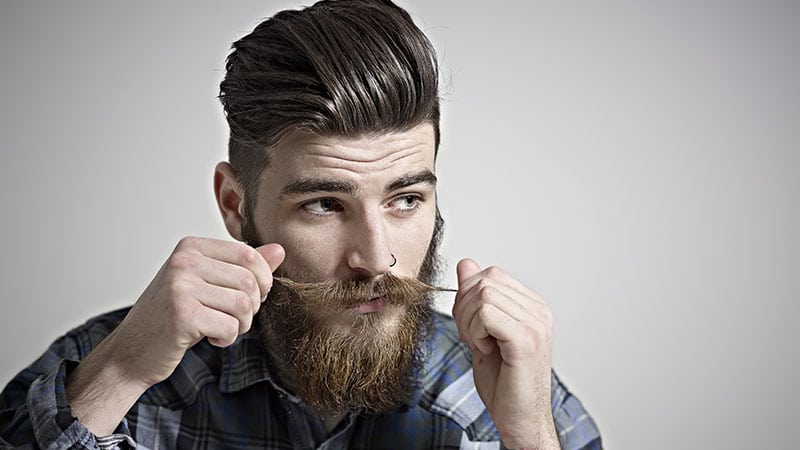 If you're after a new hairstyle, look no further than the nearest hipster. Hipster haircuts are cool and creative, and perfect for any man who needs a style update. Far from your stock-standard cut or 'do, hipster hairstyles are on-trend and eye-catching. From bold undercuts to epic man buns, these cuts can take a gent's style from dull to daring in an instant. Often inspired by sophisticated, vintage, and retro looks and mixed with a relaxed yet edgy, modern appeal, hipster haircuts tick all the right boxes.
1. Man Bun
Perhaps the most iconic hipster hairstyle for men, the man bun is as cool today as it ever was. Plus, it looks great with every facial hair type, from a mustache to a full beard, goatee, and stubble. Simple, practical, and easy to style, the classic man bun works best on shoulder-length or longer hair. Apply pomade and use a comb to style the bun to avoid untidy flyaway hairs and keep your man bun looking sharp.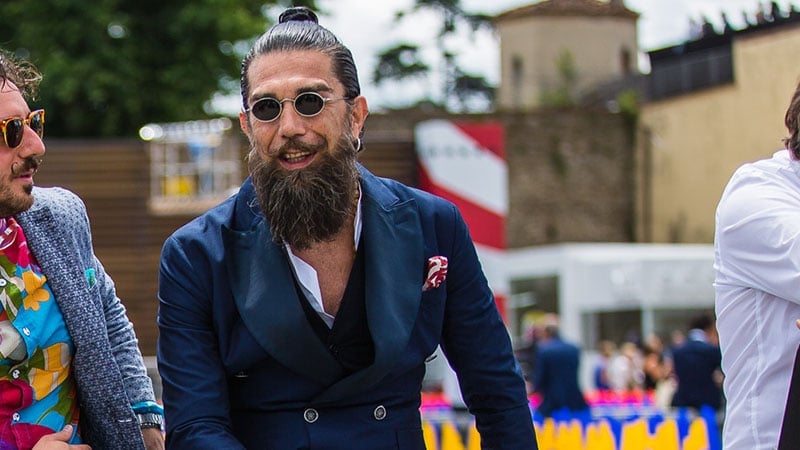 2. Half Up Half Down
There are many options when it comes to styling medium-length and long hair. While '90s curtains or a mullet are solid options and growing in popularity, guys looking for a low-key yet still polished look should consider a half-up, half-down style. It's a great professional hairstyle, as your hair is pulled back from your face yet still maintains a sense of individuality and freedom.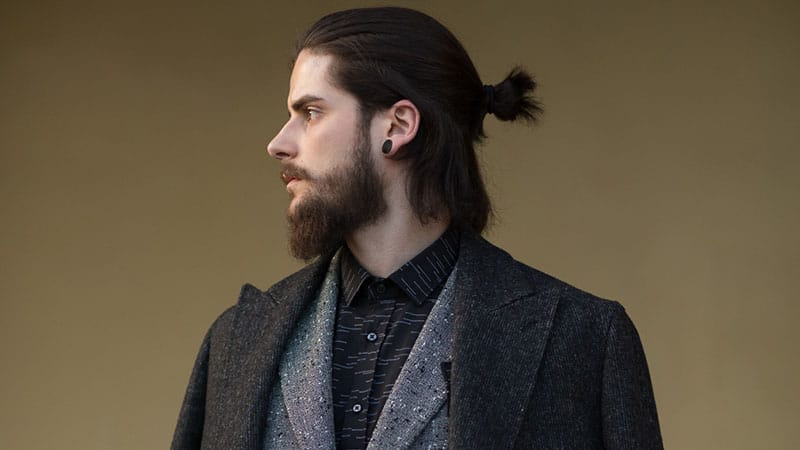 3. Classic Slick Back
Simple, suave, and sophisticated, the classic slick back has been a favorite men's hairstyle for decades – and it fits the hipster aesthetic perfectly. That's because it has an eye-catching vintage appeal combined with a timelessly cool quality. Plus, it's relatively easy to create – apply a wet gel or pomade and comb your hair back repetitively to hold it in place. While a slick back looks great with a clean shave, it also pairs perfectly with a beard.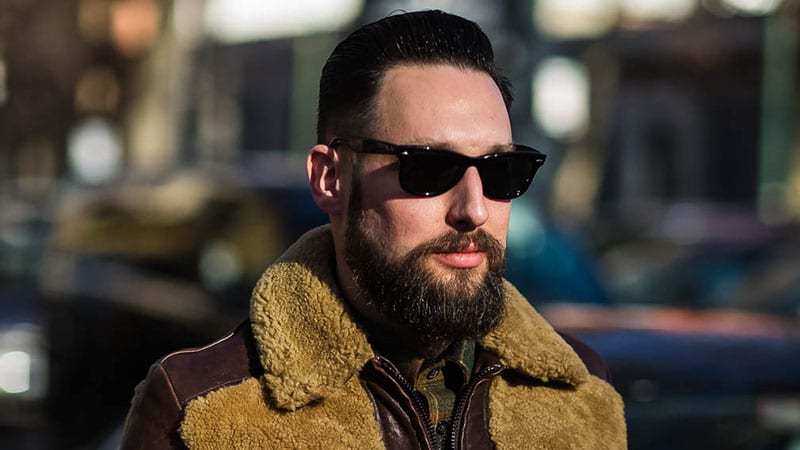 4. Pompadour
The pompadour has an undeniable cool factor that's stood the test of time. As stylish now as it was in the 1950s, it combines a clean and polished look with dramatic flair. The modern version of the pomp is a little more subtle, with slightly less volume. However, it still makes you stand out from the crowd and gives a retro touch to any outfit.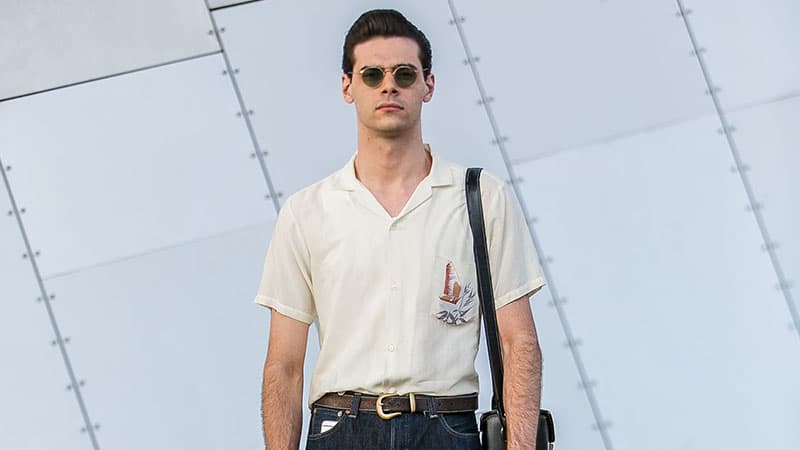 5. Long Bob + 60s Bubble Flip
For guys who prefer the retro-hipster look, inspired by the '60s and '70s, a longer hairstyle is a great option. For men, a long bob refers to a haircut that is just slightly shorter than shoulder-length, making it a solid choice if you are growing yours out for the first time. The combination of a long bob with a '60s bubble flip – that is, rounded, flicked-out ends – has a cool and stylish vibe. Plus, it looks amazing when styled with a wide-brim hat.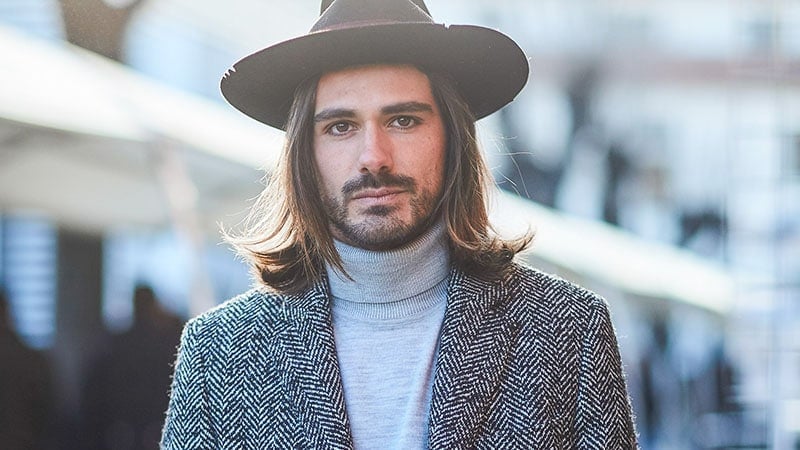 6. Undercut + Mini Pompadour
Take your haircut to new heights with a mini pompadour. Cool and unconventional, pompadours have a rock'n'roll pedigree, as the likes of Elvis Presley put them in the spotlight. For a sharp, modern take on the hairstyle, pair the mini pomp with an undercut. Whether you slick down your pomp or wear it more loose and textured, it's guaranteed to make an impression.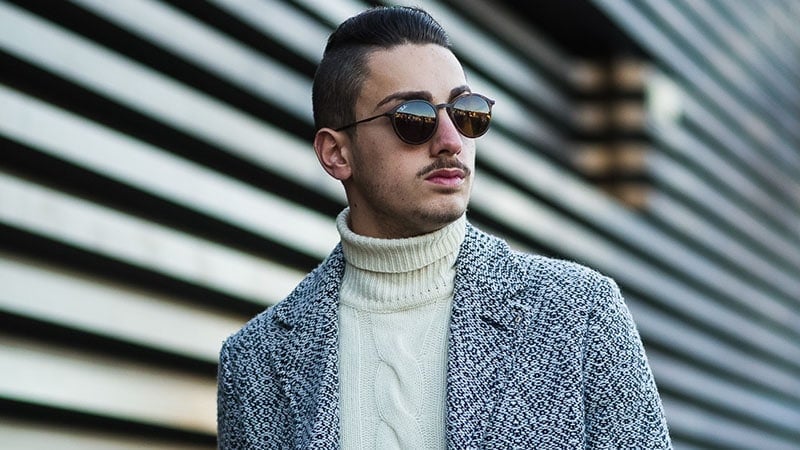 7. Disconnected Undercut + Slick Back
One of the coolest and most versatile hipster haircuts is the disconnected undercut. Defined by short sides and a long top without blending, fading, or tapering, disconnected cuts first started in the military. As a result, they still have a strong and undeniably masculine appeal. When combined with a slick back – with its gangster-meets-Wall Street vibe – the disconnected undercut goes to the next level.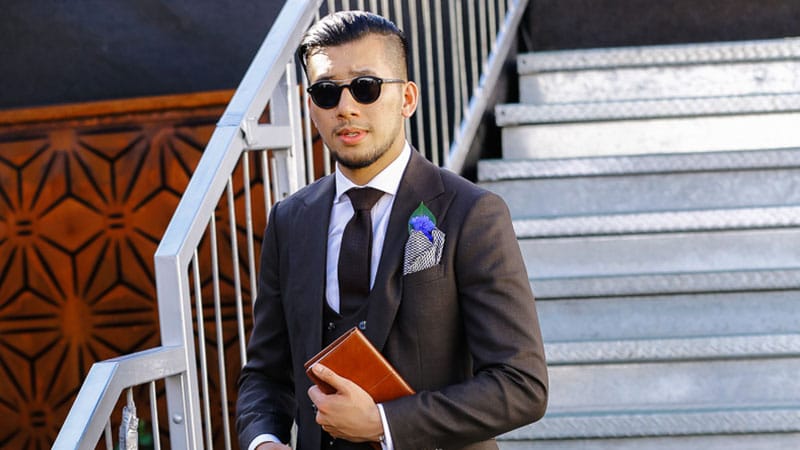 8. Quiff + Slick Back
The quiff is a classic and timeless men's hairstyle. It's flattering, stylish, suave, and works just as well for every day as it does for a night out at your favorite bar. While there are many versions of the hairstyle, the slick back quiff is one of the best. The look has a '60s vibe and works well if you already rock a vintage aesthetic. Plus, it's easy to style – all you need is a pomade, a hairdryer, and a comb.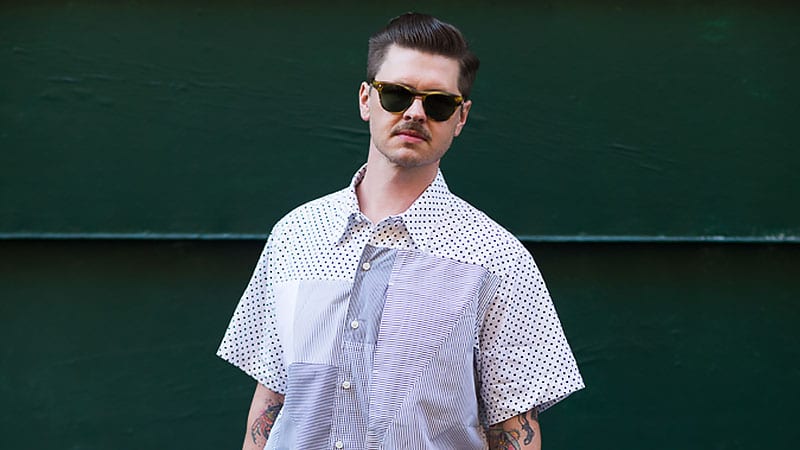 9. Man Bun + Skin Fade
The man bun is a classic hipster hairstyle. To give it a fresh and stylish update, combine it with a skin fade. Cool and contemporary, a skin fade takes a man bun from laid back to edgy and commands attention. Plus, a man bun-and-skin fade hairstyle looks great when contrasted with a full beard – a staple of hipster grooming.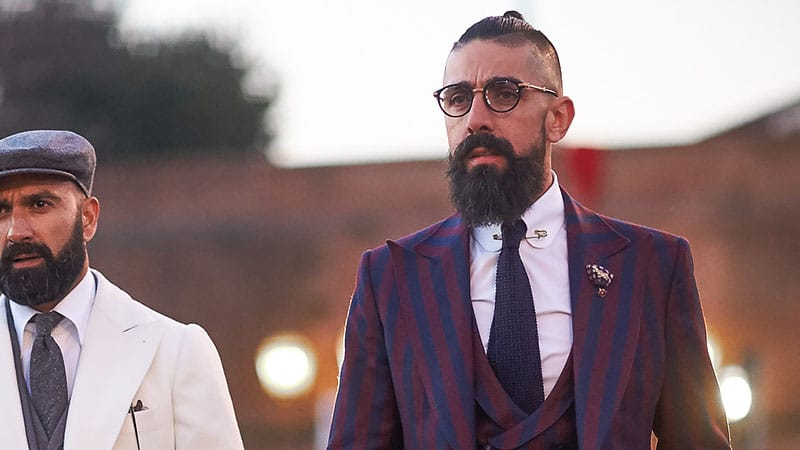 10. High Fade + Slick Back
A high fade is a must-try for every guy who wants to make an impression. Adding a high fade takes every hairstyle to the next level – including a slick back. The high fade creates a cool contrast with the sleek top section, bringing the classic, retro-style into a modern era. Stylish and masculine yet unconventional, the high fade with slick back combines maturity with cool.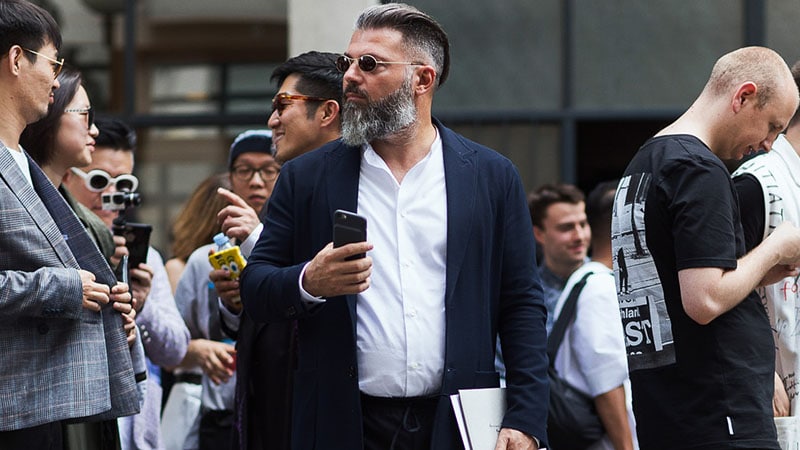 11. Long Wavy Hair
The ultimate laidback look, long wavy hair, is the way to go for guys who want that '70s rock vibe. Messy, undone curly hair – as you've just walked out of the surf – is what you're aiming for. Try a center or side part, depending on your face shape, and let your hair's natural texture do its thing. All you need to do is use a touch of hair oil or styling créme, making long wavy hair one of the most low-maintenance hairstyles. Plus, curls and waves are considered one of the sexiest hairstyles for men. You can thank Jon Snow in Game of Thrones for that!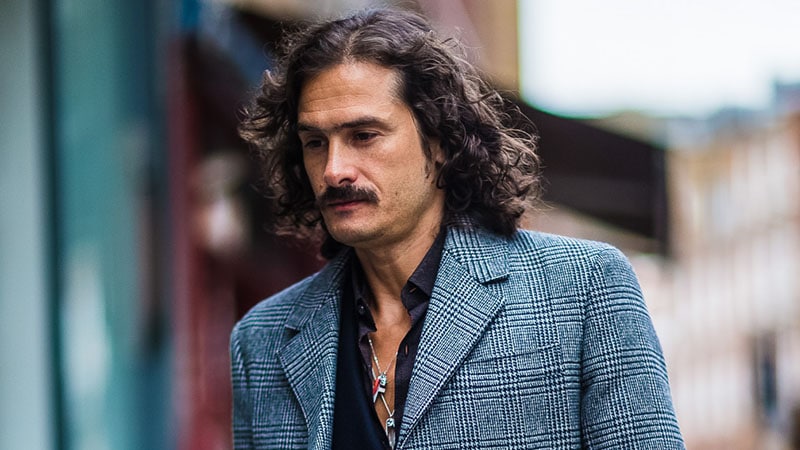 12. Drop Fade + Slick Back
The drop fade is a stylish variation on the classic fade. Visually, it creates a curved line of hair that arcs from your temples to the base of your neck, 'dropping' behind your ear. Because it's unexpected, a drop fade is more eye-catching than other fades and elevates the rest of your look. For a cool and unusual yet put-together look, pair it with a slick back and a full beard.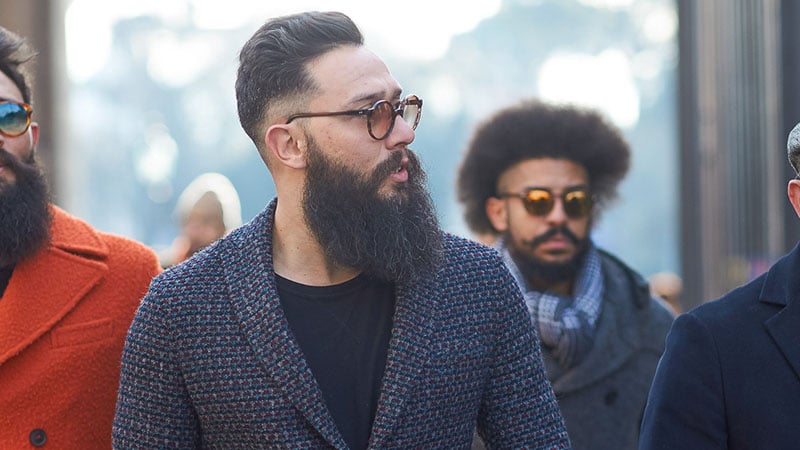 13. Quiff + Silver Hair
There are many ways to rock grey and silver hair, and a quiff is one of them. This agelessly cool style makes your hair look thicker and fuller while making the most of its eye-catching color. Use a gel or mousse and blowdry to get plenty of volume and texture into your quiff – you want to show off your hair, not hide it!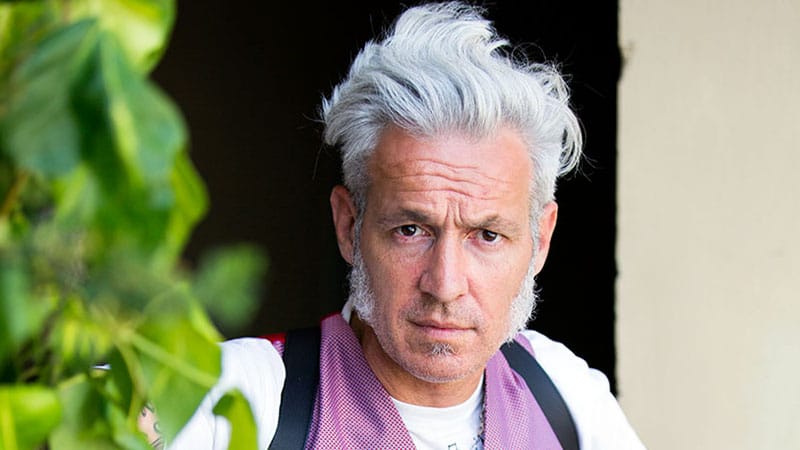 14. Bro Flow
Cool and carefree, the bro flow is the perfect hairstyle for men who want a low-maintenance look for medium-length hair. A bro flow requires a little texturizing spray or light hold pomade, which creates movement and texture. However, it's important to note that your bro flow will look different depending on whether your hair is curly, wavy, or straight. Generally, a straighter bro flow will appear more polished and sleek, while a wavy or curly bro flow tends to seem more rugged and masculine.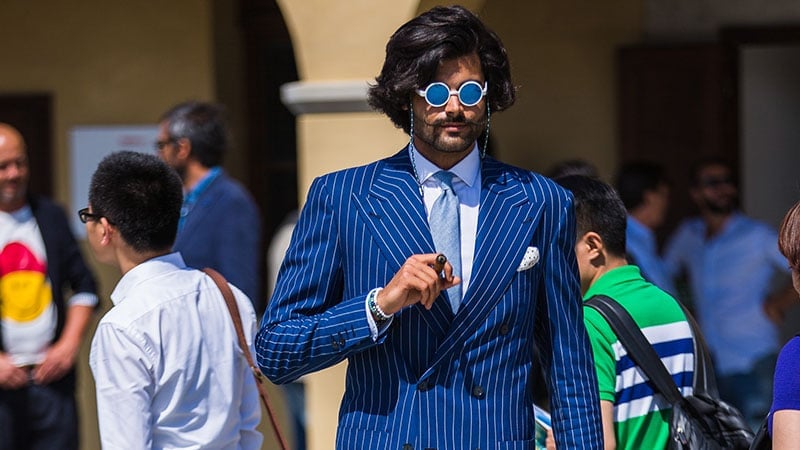 15. Quiff + Long Hair
While most guys are familiar with the classic quiff, which is for short hair, the style looks equally good on longer locks. Because longer hair tends to be heavier, you will need stronger styling products and a hairdryer to ensure the quiff itself doesn't collapse. Instead of the traditional short-back-and-sides, create the same effect by smoothing your hair back and tucking it behind your ears.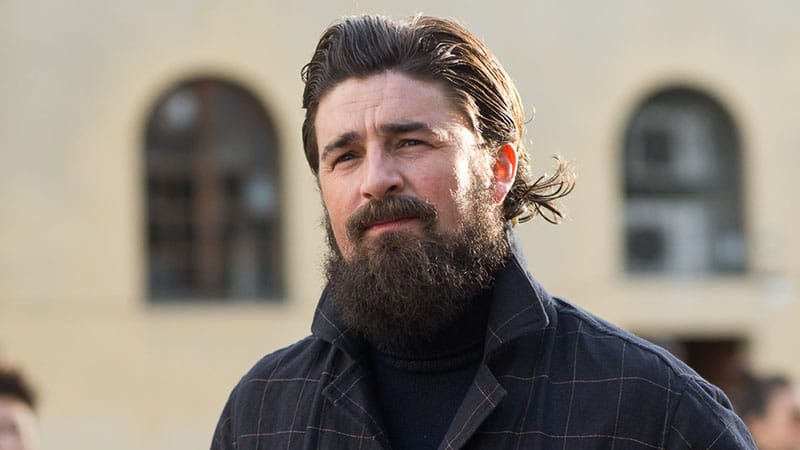 16. Comb Back + Long Hair
The comb back is a modern variation on the slick back. Instead of a super sleek, wet look, a comb back hairstyle has a matte, natural finish. It works better for long hair, as it doesn't weigh it down with styling products and won't make it look oily or greasy. When styling your comb back, make sure you maintain plenty of volume rather than letting your hair fall flat. This will make it look thicker, fuller, and healthier, as well as making your face look longer.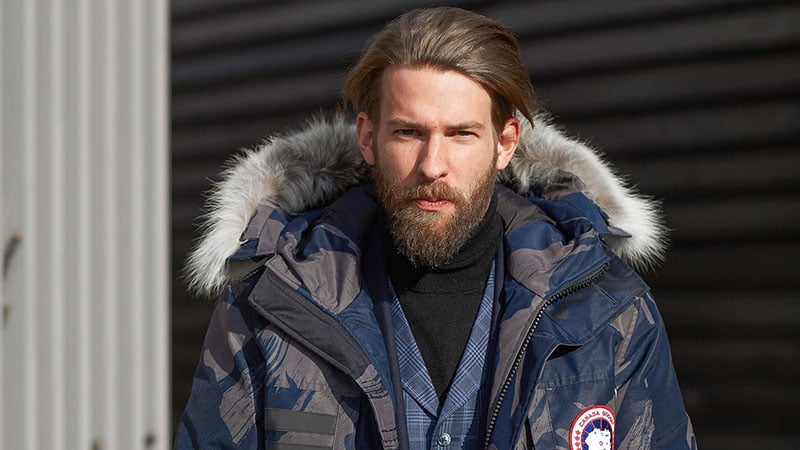 17. Short Back and Sides + Slick Back
An iconic men's haircut, the short-back-and-sides is one of the most versatile and deceptively simple looks. Ideal for guys who want a subtly flattering, go-anywhere hairstyle, the short-back-and-sides require little styling and suit every occasion. However, it's far from boring. Slicking back the top section is one way to update a classic short-back-and-sides cut, adding a touch of '80s cool.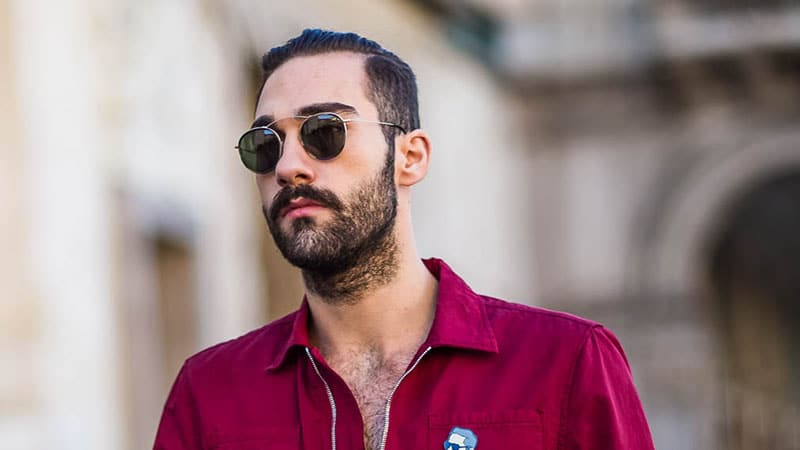 18. Comb Over + Short Waves
While the classic straight hair comb over – think Don Draper in Mad Men – has its own Old School charm, the style has a completely different feel on short wavy hair. While still neat and groomed, it's less rigid and more casual. Understated and cool, it's the perfect partner for a short beard, goatee, or jaw-defining chinstrap beard.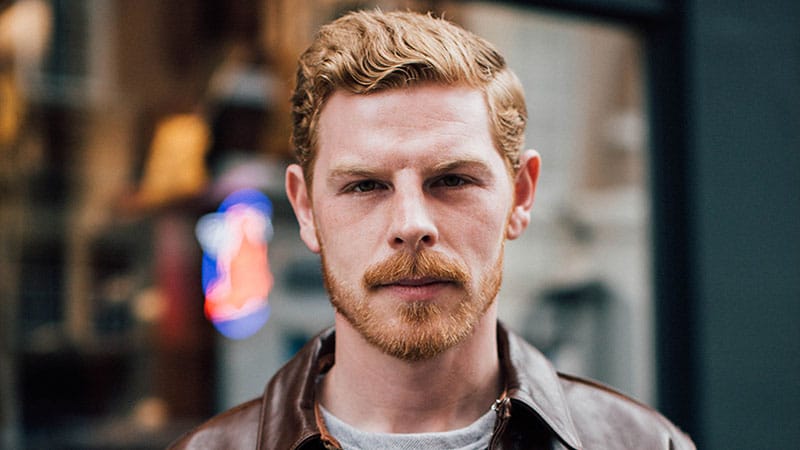 19. Long Hair + Comb Over
Another great way to style longer hair is with a comb over. As a deep side-parted, asymmetric style, the long hair comb over is very flattering on guys with a square, diamond, or heart-shaped face. The key to creating a stylish long hair comb over is volume – if your hair lies too flat, the overall look can appear unbalanced and messy. Use a matte finish product to create movement and texture.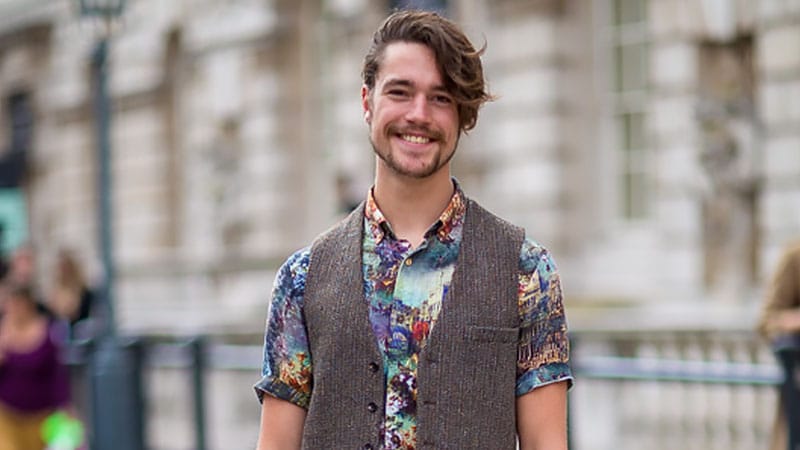 20. Wet Hairstyle
Wet hairstyles are a part of the '80s trend that is coming back into fashion. Sleek and cool, these styles use high-shine products like gel and finishing sprays to create a glossy finish. Suitable for all hair types, the most iconic variation is the slick back, closing, followed by the slick comb over. For a modern update, try a wet-look hard part or long and messy wet hairstyle.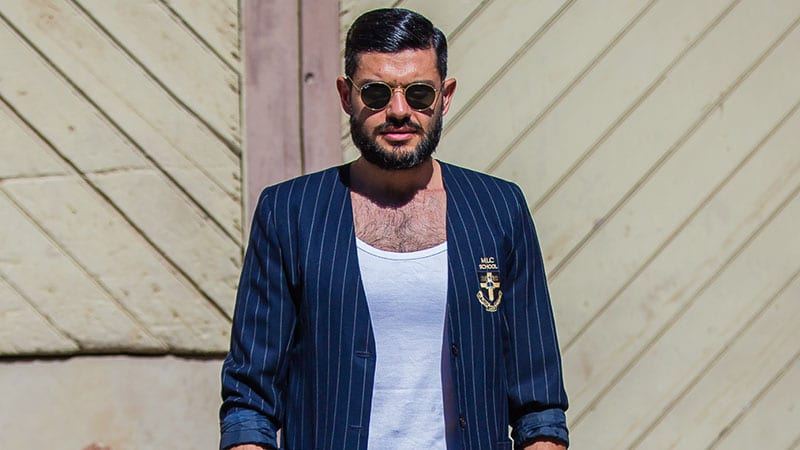 21. Undercut + Side Part + Waves
Vintage hairstyles with a modern twist are the basis for many hipster looks. One of the best examples is the undercut with side part and waves. It's inspired by the undercuts and side-parted styles of the early 20th Century – think Tommy Shelby from Peaky Blinders. However, this hairstyle adds a modern touch with the structured waves, which add a deliberate and polished overall feel. It's perfect for guys who want a hairstyle that combines precision with eccentricity with a dash of Old School cool.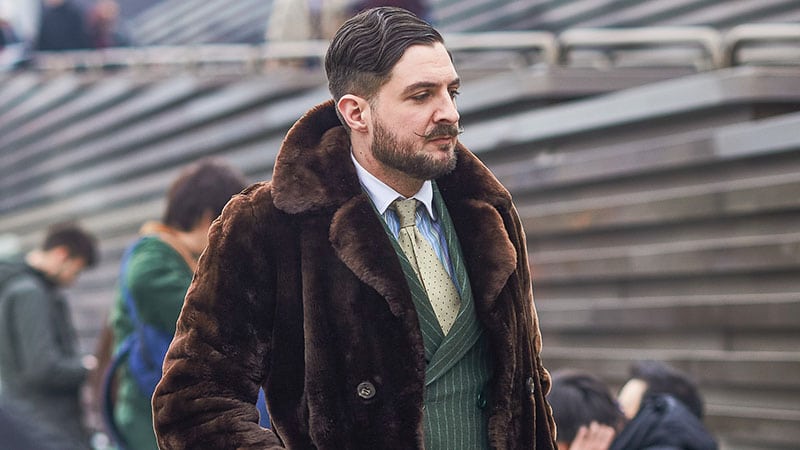 22. Mid Fade + Quiff
One of the most flattering hipster hairstyles is the mid fade with quiff – especially if you have a round face. A modern update on the classic quiff, the mid fade gives it a fresh, young twist and a touch of attitude. However, it's still a polished and professional enough hairstyle to wear to work. Because your hair is swept off your forehead into the quiff, you can show off a pair of statement sunglasses with ease.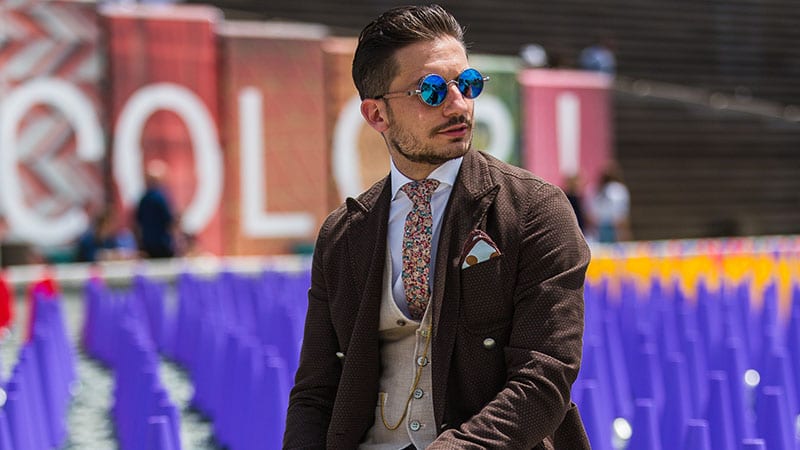 23. Pompadour + Undercut
Take your pompadour to the next level by pairing it with an undercut. Combining the dramatic flair of the classic pompadour with an edgy undercut creates a cool contrast that is sure to turn heads. For guys who want to make a statement with their hairstyle as much as their fashion sense, the undercut pomp is a great choice. The key is to build plenty of volume into the pompadour while keeping the undercut buzzed short and neat.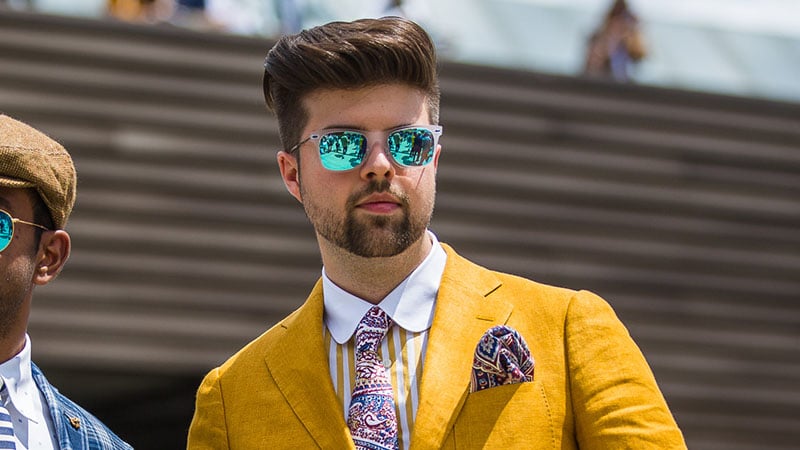 FAQs
What is the hipster haircut called?
The hipster haircut can refer to several different styles that feature on-trend, edgy elements, or vintage profiles. Common styles include man buns, pompadours, undercuts, side parts, long hair, fades, comb-overs, and slicked-back hair.
How do men cut their hipster haircut?
While there can be a lot of variety in hipster haircuts, for the most part, a common element is short back and sides, often featuring a fade, with a few inches of length on top. However, the best way to ask your barber for a specific style is to take along reference images because there is so much variety. That way, they know exactly what you have in mind. Pinterest is the perfect way to create a board of styles you like that you can quickly scroll through.
Do hipsters have long hair?
Long hair is definitely considered a hipster hairstyle, though it's not the only kind of hipster cut. If you do have long, luscious locks, you can wear them loose and free, in a man bun, a half bun, slicked back, or with lots of volume.
SUBSCRIBE TO OUR NEWSLETTER
Subscribe to our mailing list and get interesting stuff and updates to your email inbox.