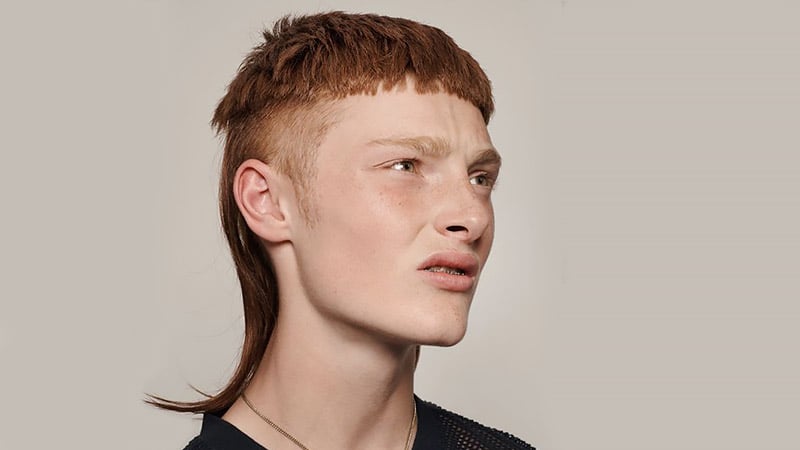 To anyone born before the mid-1990s, the concept of an "eshay" may be a complete mystery. It's a subculture and aesthetic that has been embraced by the youths for a few years now. However, it's recently gained even more popularity and visibility. This is thanks to the rise of social media platforms like TikTok and a boom in the drill and rap music scenes with bands like ONEFOUR. Once you know what you're looking for, you'll easily be able to spot an eshay in the wild. Their familiar hangout places include train stations, public parks, shopping malls, and street corners in urban centers. Despite potential harassment and an association with violent crime and drugs, most eshays are harmless and more talk than walk. However, a minority can be genuinely dangerous, so with this handy guide; you'll be able to keep a wide berth.
What is an Eshay?
The eshay is considered by some as the sickest crew around and by others a scourge on society. This generally male youth subculture is the Australian equivalent of the British chavs or roadmen. The culture and accompanying aesthetic came from the low-income housing estates of inner Sydney and Melbourne. Similarly, the culture is associated with the Australian rap and drill scene, originating from those areas. Artists like Kerser, ONEFOUR, Nter, and Spanian spearheaded the look and vibe, rapping about their struggles growing up in house commissions and turning to gangs, crime, drugs, and violence. As such, it's a popular look among young people who feel they've been dealt a tough hand. Of course, like any alternative group, there are also posers. That's why it's not uncommon to find many eshays with extremely privileged backgrounds.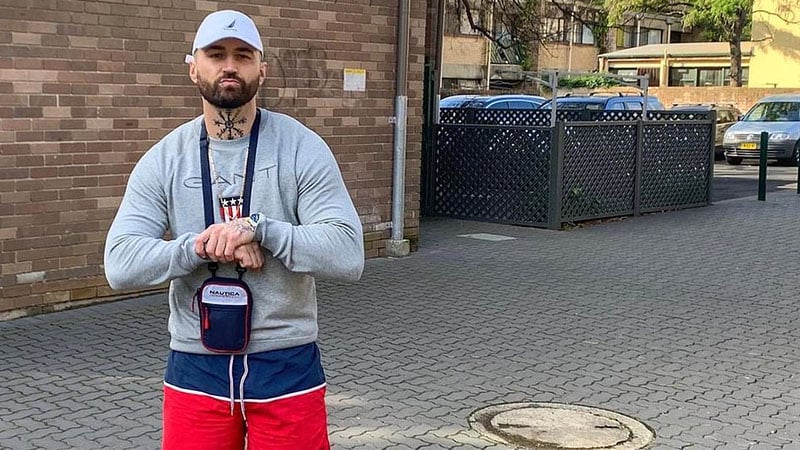 Eshay Language
Eshay lads use an eloquent combination of modified pig Latin and profanities. You can use your own imagination about swear words or watch this video, but it's generally crude enough to make a sailor blush. Common phrases in their urban slang include illchay, meaning chill or relax; eetswa, meaning sweet or good; and adlay, meaning lad. Other words include ashcay (cash), gronk (an annoying person), and staunching (stealing from someone). The word Eshay, while referring to the subculture and lads that belong to it, can also mean run. This is why you shouldn't be too alarmed if you hear someone shout "ESHAY!" and then a whole bunch of youths runs off. However, moving out of their way is advisable so you don't get shivved (stabbed). Beyond spoken language, gang membership has a significant role for some, so you might also spot these kids throwing around gang signs, especially when posing for photos.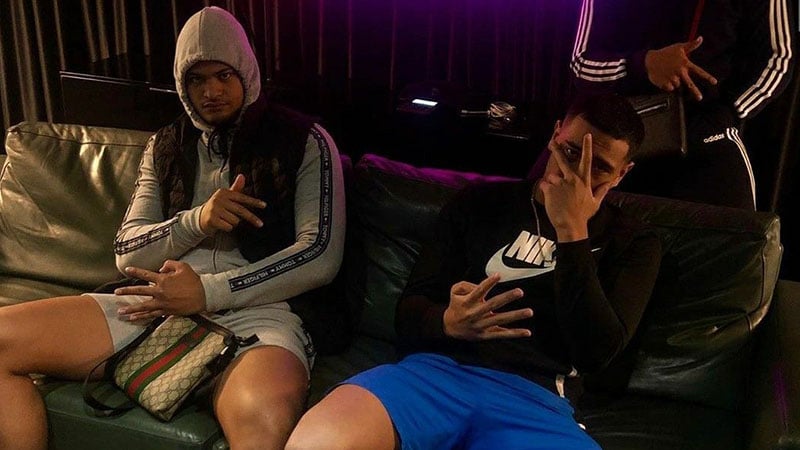 Eshay Hairstyles
In the same way that Eshays is the pinnacle of street style, so is their haircut choice. You'll often spot them sporting a modern mullet – all business up front and party out the back. The point at which it differs from the OG mullets of the '80s is that new interpretations feature shaved sides, plus length through the middle and down the back. The locks also tend to be less voluminous overall, and the length at the back extends more from the crown rather than just the nape of the neck. An alternative to the modern mullet is a mullet faux hawk, which again often features closely shaven panels at the sides.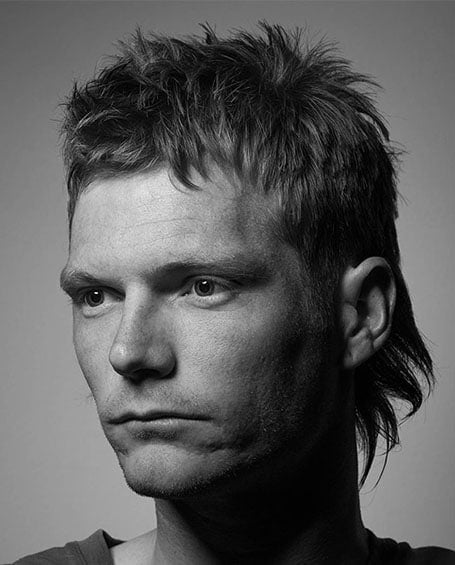 What Brands do Eshays Wear?
Branding is everything when it comes to fitting into subcultures. Just like other areas of life, having off-brand swag will make you stand out, and not in a good way. Popular choices in the eshay subculture include Nike, Adidas, Nautica, Lacoste, and Tommy Hilfiger. These designer brands are all a flex because having them means you have money. Often it shows that you're benefiting from crimes such as breaking and entering (also known as searching) or selling drugs like weed or pingas (MDMA).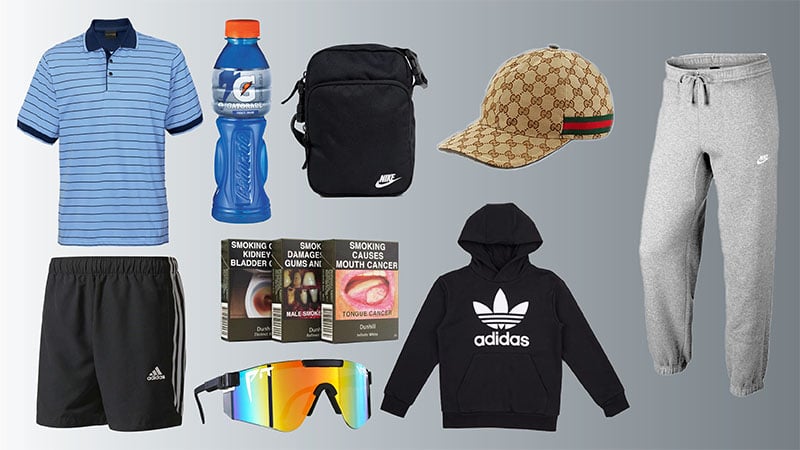 Eshay Outfits
Sling Bags
The sling bag is the all-important accessory for any smart eshay. It's the perfect place to keep all your essentials, including your durries (cigarettes), ashcay (cash), weed, bong, and gum. The ideal color is black, and it should be a branded bag in order to flash your cash situation. There are multiple options for wearing a shoulder bag. The two most common methods are as a crossbody bag, which helps prevent theft, or around your neck like a giant necklace. If you don't have a shoulder-style bag, you can substitute it for a bum bag (or fanny pack). However, if you select this option, it should be worn slung across your upper body, the same way you'd wear a crossbody bag.
GET THE LOOK
Nike TNs
Nike NTs are perhaps the most consistent feature of the eshay wardrobe. The assertive styling, with the iconic plastic cage and distinctive sole, make them instantly recognizable. Meanwhile, the hefty price tag indicates that you're doing well off the streets, profiting from rolling people at the station or breaking and entering homes. Of course, it could just mean that mummy and daddy also give you a generous allowance. The other benefits of the Nike TNs for the eshay life are that they're exceptionally comfortable and great for running from the police. They feature Nike's tech-driven Tuned Air cushioning, providing excellent shock absorption, support, and stability. Plus, you've got the benefit of grippy rubber soles, providing excellent traction even in the wet.
GET THE LOOK
Speed Dealer Sunglasses
Living in Australia, it's important to be sun-smart, and wearing sunglasses is an excellent way to protect your peepers from UV damage. The preferred style of eye protection for eshays is retro-vibed speed dealer sunglasses. Like the polo shirts, these sunnies were popular among dads in the 90s. However, fashion's circular nature has brought the 90s back in the form of oversized t-shirts, velvet, and, apparently, wraparound glasses. These eye-catching styles often boast reflective lenses with bright tints such as blue, orange, and pink.
GET THE LOOK
Sports Shorts
Baggy sports shorts are another cornerstone of the eshay look. Preferably you'll be wearing a brand such as Adidas, Nike, or Fila. These kinds of shorts fit well into the bogan-sport-luxe vibe teaming perfectly with the Nike TNs. Plus, being sporting attire, the technical fabrics are great for breathability, sweat-wicking, and general comfort. The overall preference is for an above-the-knee cut, with a seven-inch inseam as the favored leg length. During the colder months, and as influence from the UK Chav scene grows, these shorts can be substituted with track pants from the same brands.
GET THE LOOK
Polo Shirts
No longer the sole domain of dads on the golf course, polo shirts are another key factor in the eshay game. As a youth in this subculture, it is essential to wear it with the collar popped and buttons done all the way up. Of course, the Kmart brand isn't going to cut it; it needs to be legit. As such, Nautica, Lacoste, and Ralph Lauren are the brands of choice. The benefits of wearing these luxury labels are that they're generally made from premium fibers like cotton and have additional benefits such as moisture-wicking. Again, this is ideal for running from the police or doing the graceful hakken (or gabber) dance at your favorite hardstyle festivals. It's acceptable for the winter months to wear a puffer jacket or branded hoodie over your polo.
GET THE LOOK
What is an Eshay FAQs
What is an Eshay in Australia?
An eshay in Australia is a lad – similar to the chavs and roadmen in the UK. It's a youth subculture associated with a hard-knock life, rap and drill music, crimes, drugs, and gangs. It has a distinctive aesthetic, marked by wearing polo shirts, loose sports shorts or trackpants, Nike TN sneakers, a shoulder bag, and speed dealer sunglasses. Generally, regular people will want to avoid them, as they're often looking for trouble.
What does Eshay mean?
The word eshay can mean many things. It refers to the lads in the subculture, also know as eshay adlays. Alternatively, it can also mean "yes" or "cool," and when shouted, it means "run." It's believed to have originated from a bastardized pig Latin, used to speak in code around law enforcement officers. However, it's since become part of the mainstream vernacular.
How to spot an Eshay?
It's easy to spot an eshay once you know what you're looking for. They'll be wearing polo shirts, sports shorts, Nike TNs, and speed dealer sunglasses. Caps are an optional extra. They'll also have a shoulder bag or bum bag worn across the chest. In general, they will be loitering around looking like trouble. While many are harmless, violence and crime do play a significant role in the subculture. As such, for your own safety, it's best to cross the street or change train carriages if you happen to stumble upon a group of them.
How to be an Eshay?
The best way to be an eshay is to not. While it can be nice to feel like you belong to a community, especially one that's shared similar struggles, the eshay culture is tightly entwined with gangs and violence. It can lead you down a path of self-destruction and incarceration. Your energy would be better spent joining a sports team or finding an engaging hobby. Not to mention the fact that, like perms, shoulder pads, and acid wash denim, your eshay phase is 100% going to be something you cringe at later in life.
SUBSCRIBE TO OUR NEWSLETTER
Subscribe to our mailing list and get interesting stuff and updates to your email inbox.