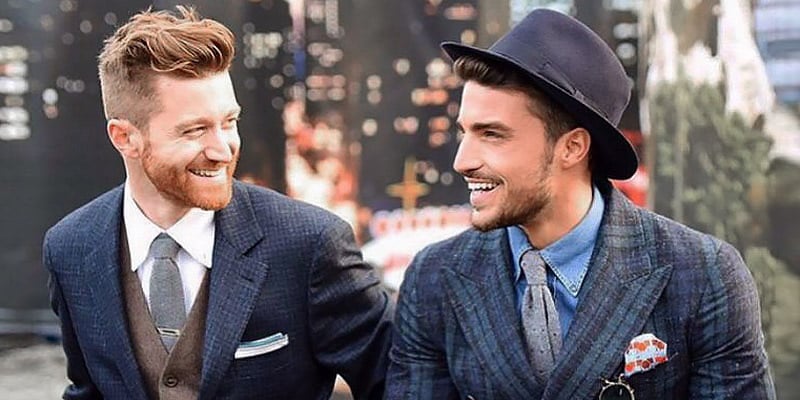 The fade haircut has proven to be a formidable opponent to more traditional hairstyles, lending a modern aesthetic to looks. The fade haircut can either be interpreted in a traditional sense or approached with more of an experimental styling. Either way, this hair trends recent popularisation is a testament to its sleek dimensions and visual contrast. We've rounded up 15 of the coolest ways to harness the fade haircut, no matter how you wish to interpret its sleek proportions.
1. The Traditionalist Fade Haircut
The traditionalist classic fade is not extreme; in fact, its progression from the trimmed sides to the longer tops is gradual, meaning the buzzed proportions are not too distinctive and relatively understated. The tapered dimensions at the back of the head should transition subtly, making it incredibly versatile with a wide range of hair types as well as hair lengths.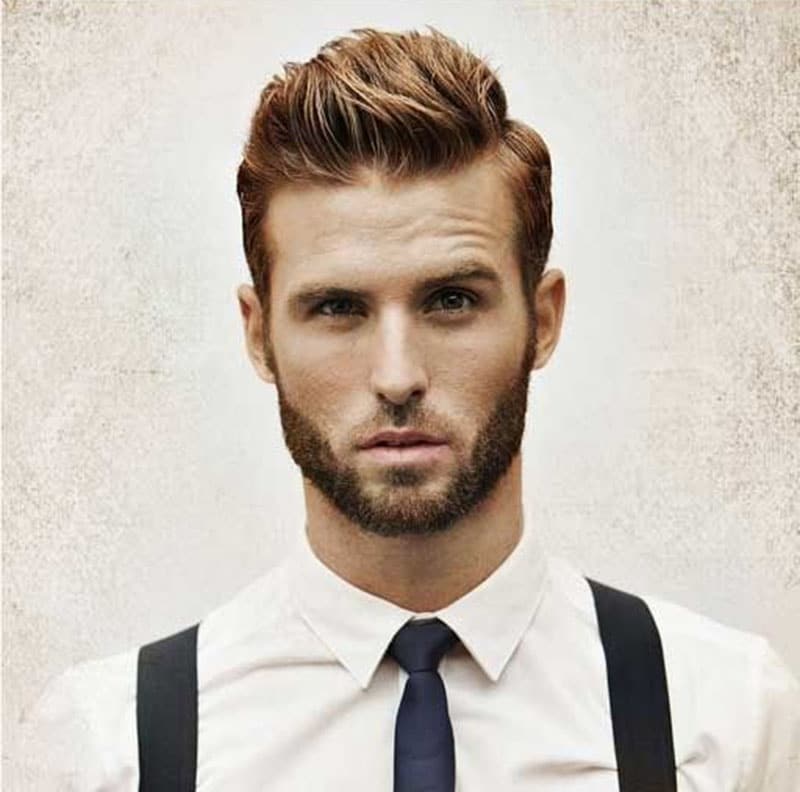 2. The Lower Fade Haircut
This fade boasts a noticeably low taper, graduating into longer proportions at an earlier point from the bottom of your haircut. Well suited to those with beards or facial hair, it is a clean take on this hair trend in a minimalist sense. Style your hair with matte products for texturised take on this version of the fade haircut.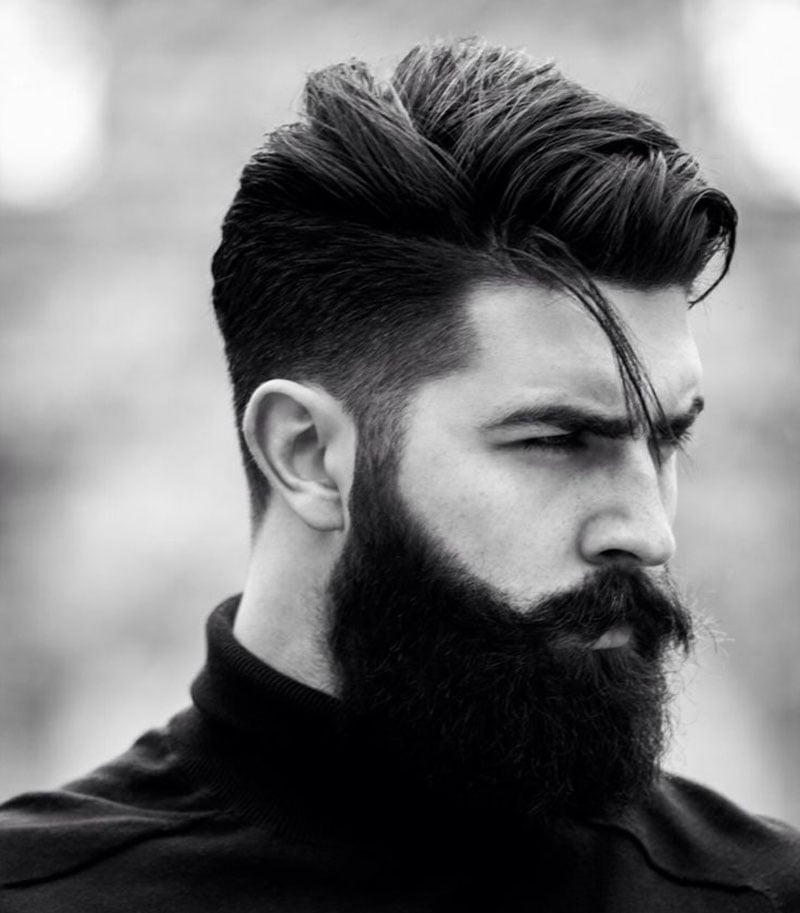 3. The Mid Fade Haircut
The mid fade starts at the point above the ears, making it distinctive, yet still adaptable to different styling approaches. Complementary to shorter, straighter hairstyles, it is a trendier interpretation of this cut with a twist. Ensure your styling of this cut is neat and under control with a firm holding mousse or gel.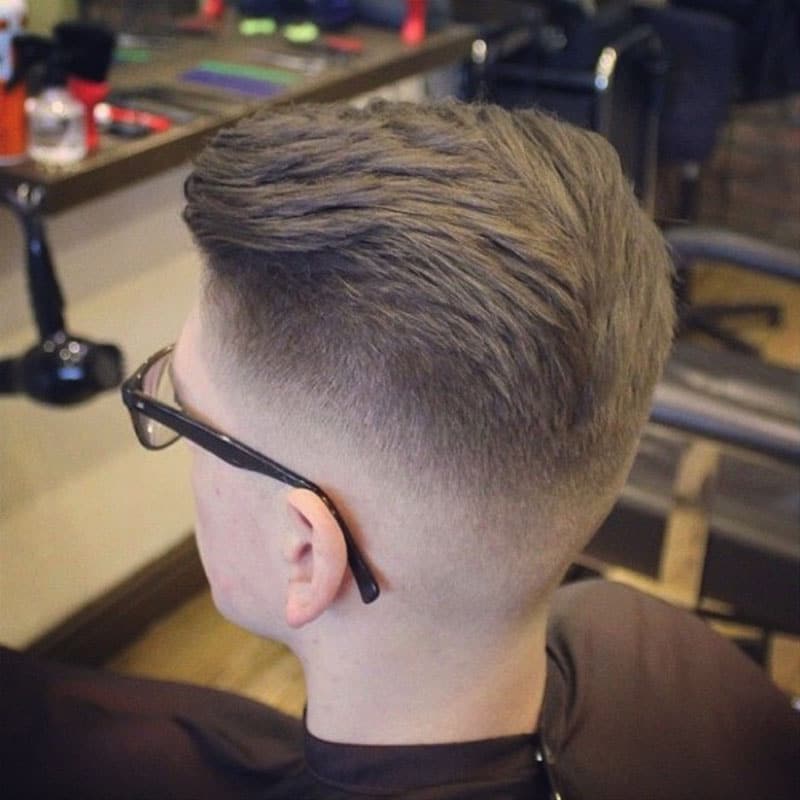 4. The Higher Fade Haircut
Typically more daring, the high fade relies on a striking contrast between the longer locks on the top of your head with shorter, distinctive buzzed sides. Registering a more adventurous attitude with its differing elements, this style is suited to those with shorter or longer hair who aren't afraid of a daring interpretation of the recent trend.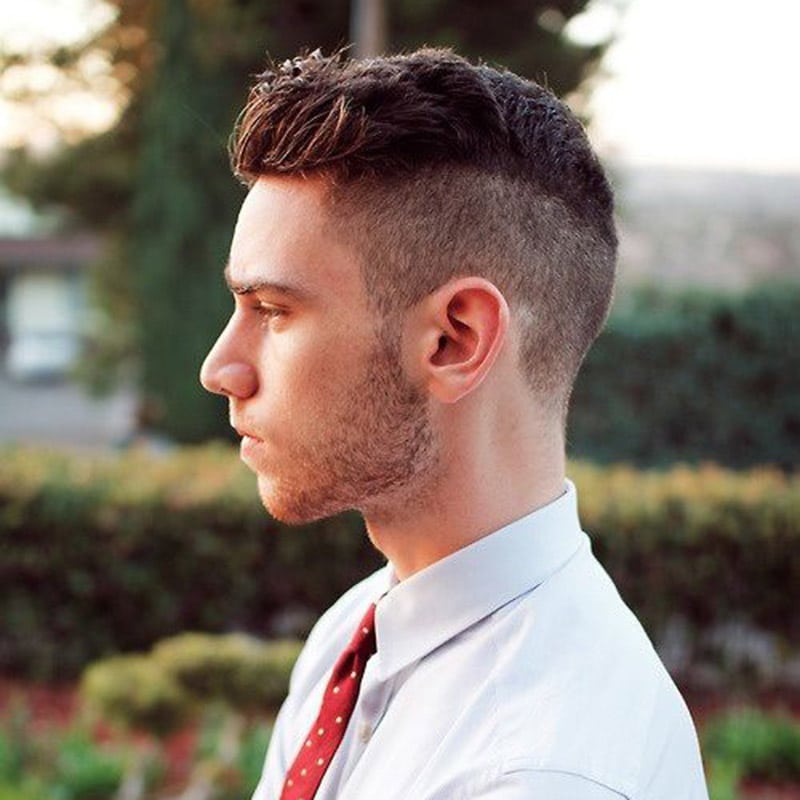 5. The Scissor Trim Fade Cut
A failsafe option, the scissor trim fade is an appealing idea for those who want to try this hair trend out most subtly. This cut requires your barber to gradually cut the sides of your hair with scissors, taking out the elements of the typical fade cut. Rely on a great wax or pomade to keep this hairstyle textured and refined.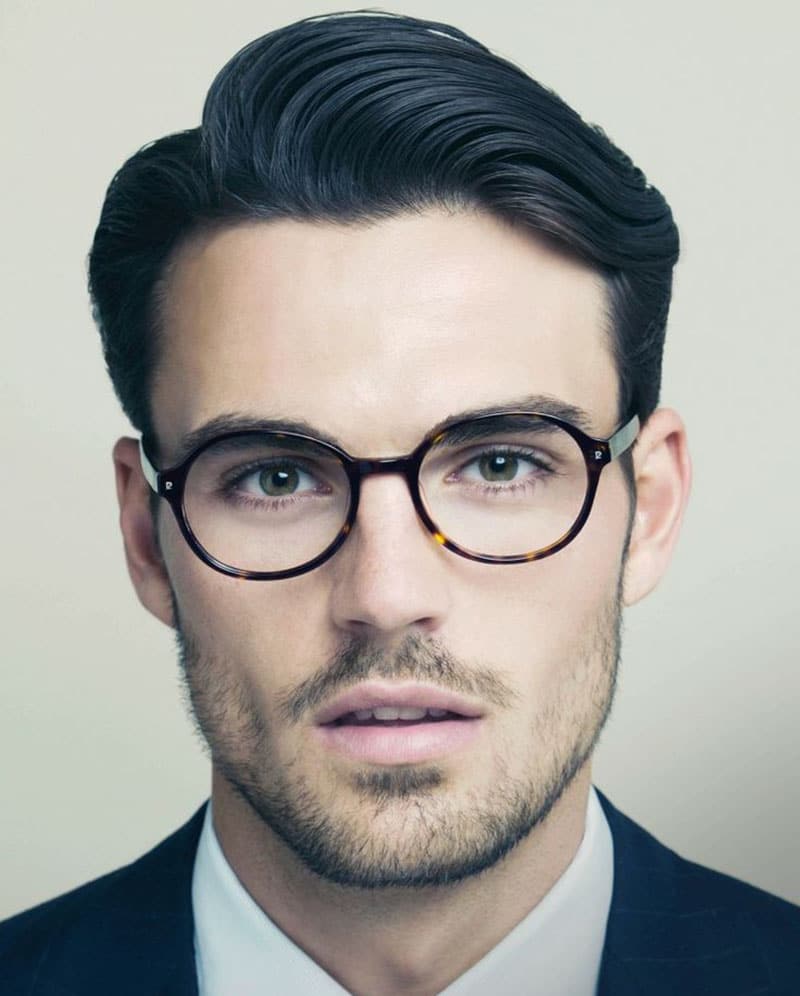 6. The Side Part Cut
Channel the recent hair trend of the side part with a haircut that boasts slightly longer dimensions up the top. Ask your barber for a cut that will offer you more versatility when your hair is parted in a particular way and style with a strong hold pomade for a sleek interpretation of this trend.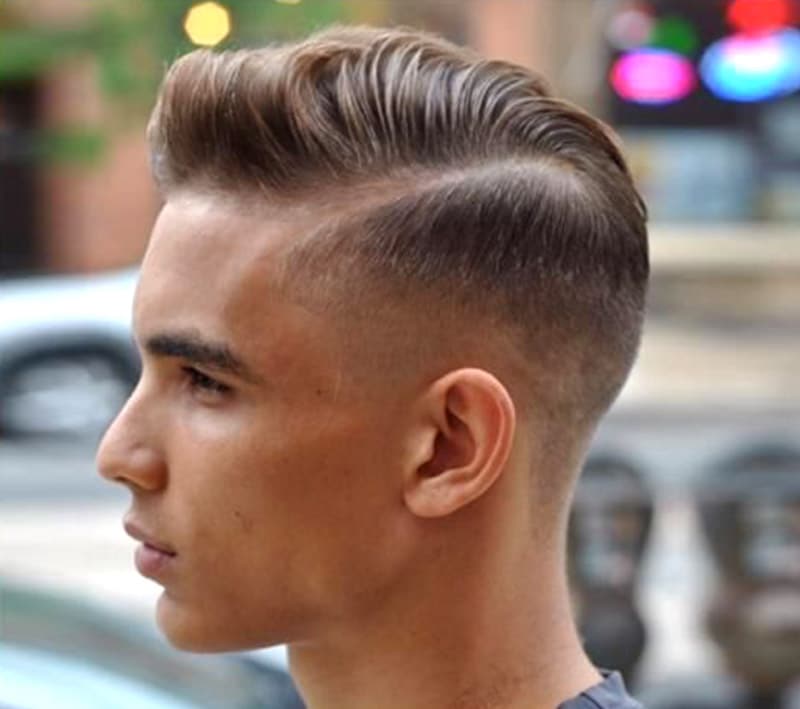 7. The Ivy League Cut
Synonymous with a youthful, more modern aesthetic, this version of the fade haircut is a cool take on the modern pompadour, boasting fuller, longer proportions at the top. Go for a sleek blow dry with strong holding pomade for a clean, modern version of this trend which will balance the longer and shorter proportions of your cut seamlessly.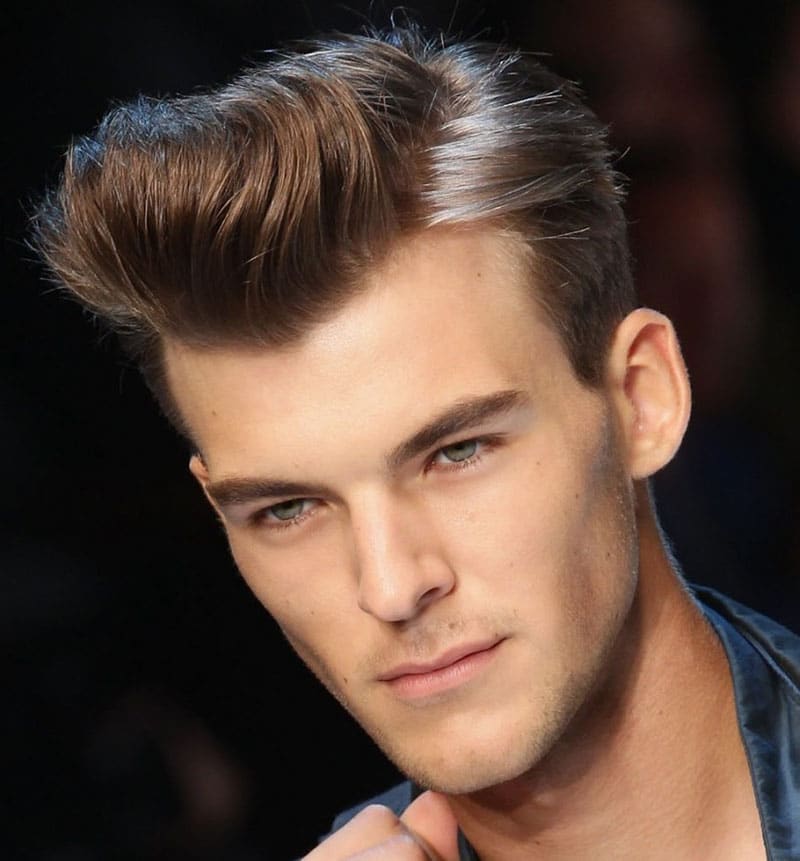 8. The 'Faux Hawk' Fade Haircut
Featuring a longer proportion down the middle of your haircut, the 'Faux Hawk' fade can be interpreted in a more modest and contemporarily way with noticeably distinctive proportions. Ensure your sides are buzzed and well graduated to the middle of your haircut and play around with texture for a more dimensional look.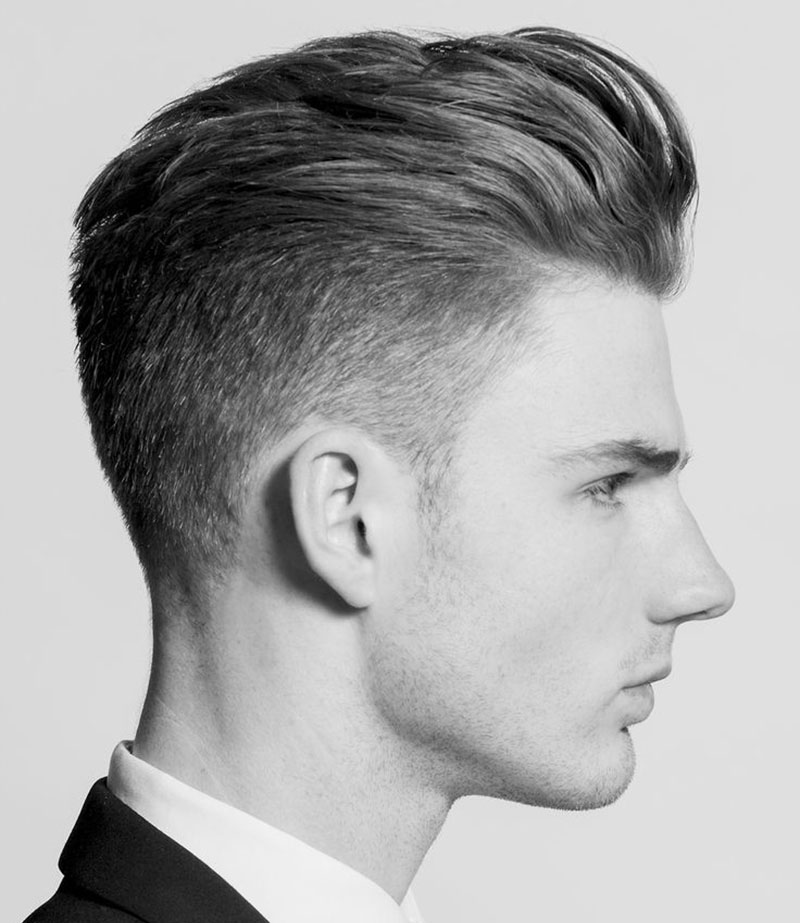 9. The Afro Fade Haircut
Afro haircuts can look particularly striking when paired with a stylish fade. Due to the natural volume and texture of afro hair, short and sharp faded sides create a complementary balance. If you have afro hair, try opting for a short length on top with an intense skin fade on the sides. The result will be a sophisticated and modern look that's perfect for all occasions.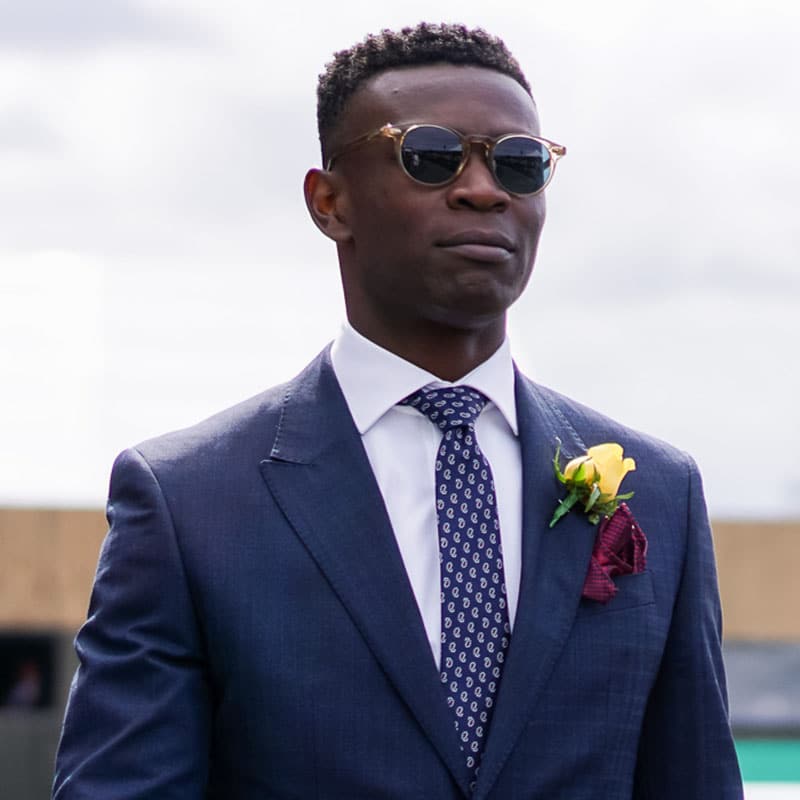 10. The Comb-Over Fade Haircut
Pairing a comb-over with faded sides is always a winning look for gents. The style, which creates a balance between classic and contemporary aesthetics, is elegant and completely stylish. It also makes an ideal option for a business haircut, so long as the fade is kept gentle and the top tidy. To style the look, start by creating a deep side part before using a comb and pomade to pull hair to one side.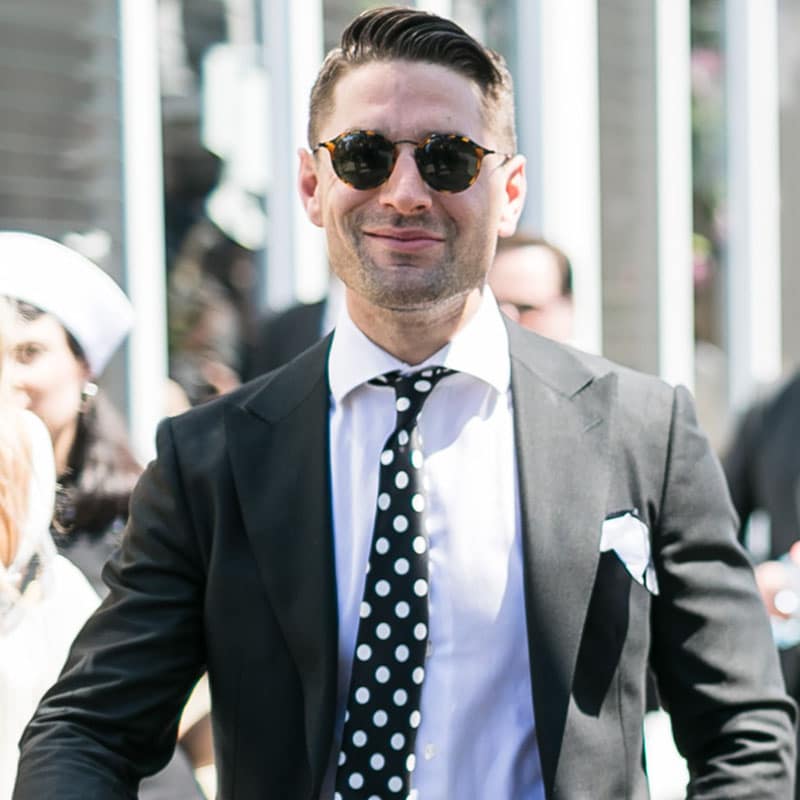 11. The Hard Part Fade Haircut
For gents who want a faded look with a little more edge, a hard part can make an excellent option. Differing to a regular part where the hair is simply styled to either side of the part, a hard part features a shaved line. This line then acts as a distinctive marker, separating the top longer section of hair from the faded side.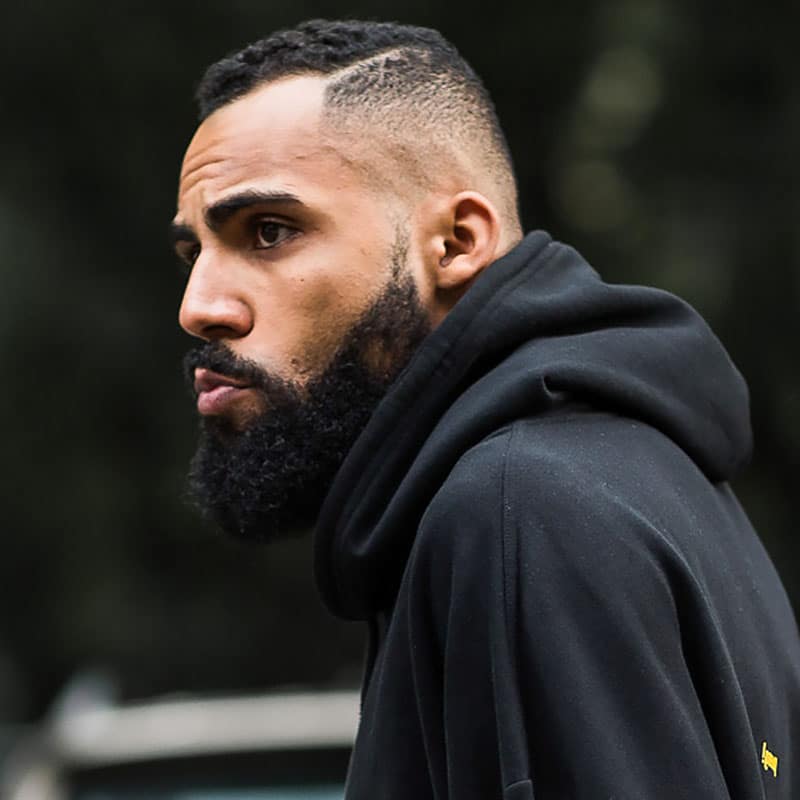 12. The Pompadour Fade Haircut
One of the most stylish hairstyles of the moment is the pompadour, and it happens to pair perfectly with a fade. While there are many variations of the look, this particular one features very subtly faded sides and a side-parted pomp. For a more intense version of this look, you can try a dramatic fade with a full pompadour on top.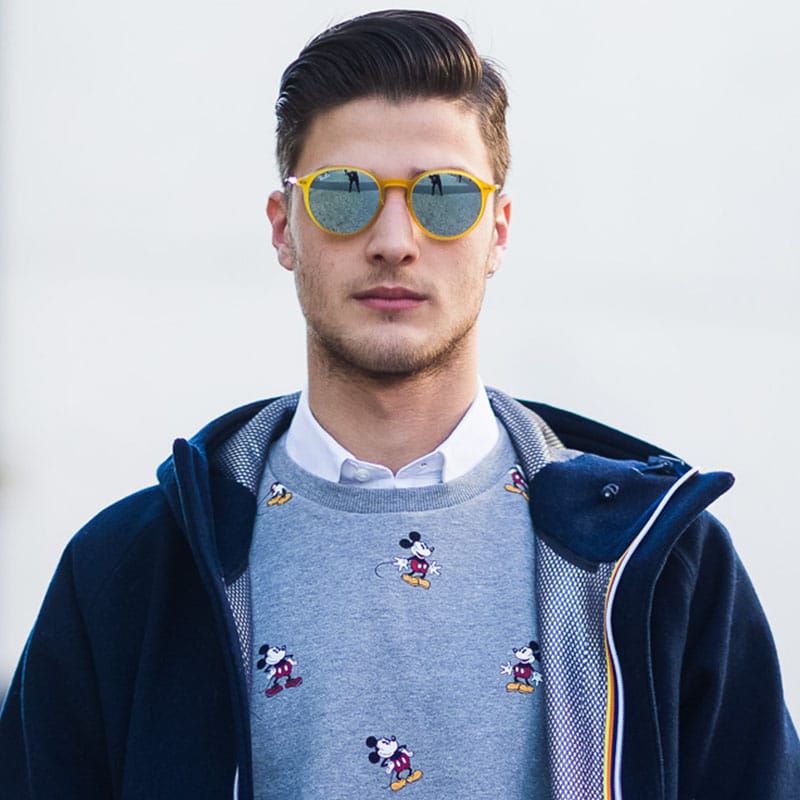 13. The Quiff Fade Haircut
Similar to a pompadour, a quiff is also a trendy hairstyle for gents. By adding a fade to the style, it becomes more balanced and has a more polished aesthetic. When rocking this look, adjust the height of your quiff and the length of your sides to suit your face shape. While rounder faces will look good with a high quiff and short sides, longer faces will better suit a small and longer fade.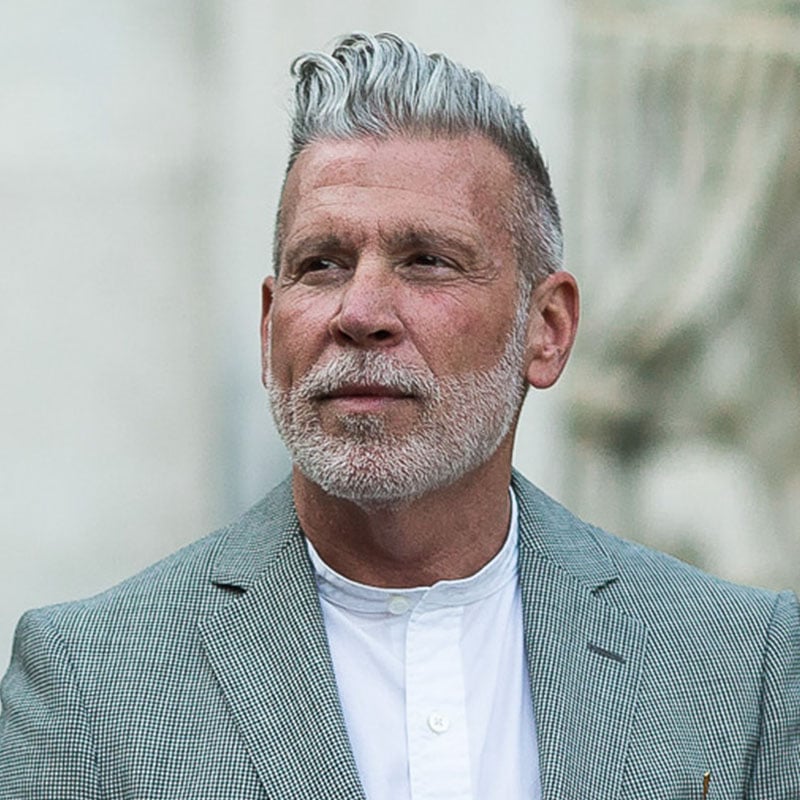 14. The Short Fade Haircut
A faded haircut can look good on any gent, no matter what his hair type or length. If you have short strands, simply opt for a more dramatic fade. Just ask your barber for a length that quickly tapers from the crown to reveal skin around the temples. The result will be a stylish and clean cut that's sharp enough for the office but exciting enough for after hours.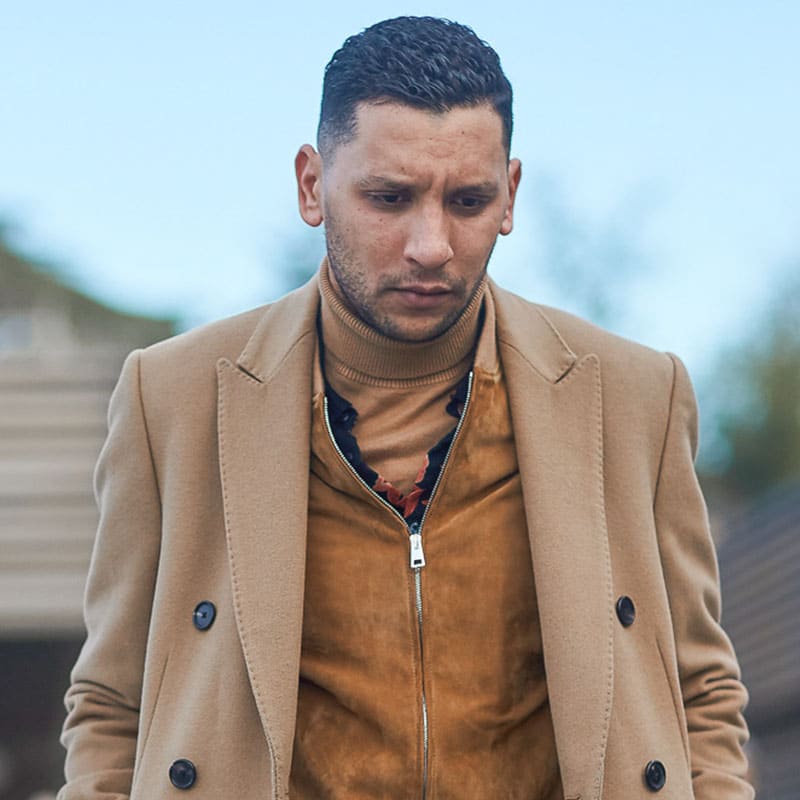 15. The Wavy Fade Haircut
Thanks to its texture, wavy hair looks modern and on-trend. This notion is particularly true when it's also paired with a fade. If you have wavy hair and have chosen a faded haircut, you should consider wearing the top of your hair all combed back. Doing so will utilise the natural wave of your hair for a contemporary look while the clean styling and short sides maintain a polished appearance.