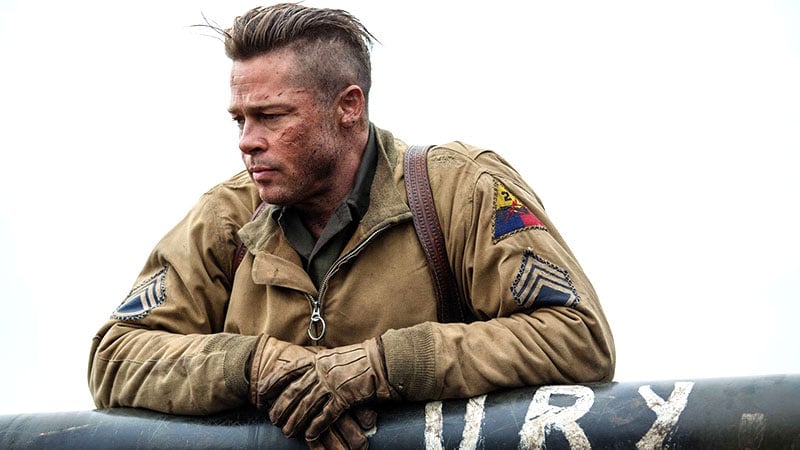 Clean, classic, corporal. If these are the words that come to mind when you think of your ideal hairstyle, then the next time you visit your barber, a military haircut is in order. The military has inspired many things in the quintessentially stylish gentleman's life. From the khaki tones and army vests in sartorial choices to the military allusions from Jeep convertibles, the army has been a source of inspiration for gents who like to project a themed aesthetic. We have compiled the best military haircuts that work for every man no matter what his occupation is.
1. Induction Cut / Buzz Cut
The traditional haircut for new army recruits, the induction cut, is one of the most drastic military-inspired trends. Interestingly, this haircut was utilized traditionally to prevent the spread of head lice amongst soldiers. Also known as the buzz cut, this haircut is perfect for those with square or oval shape faces, as your face shapes can handle little to no length. On top of that, maintenance is no work.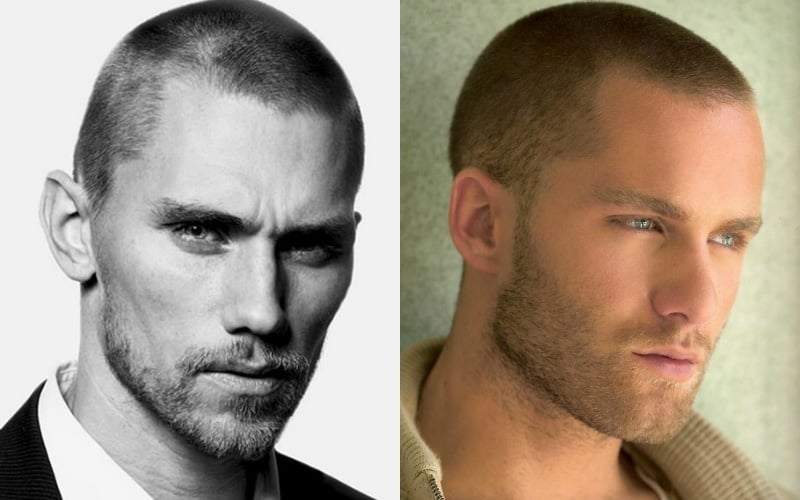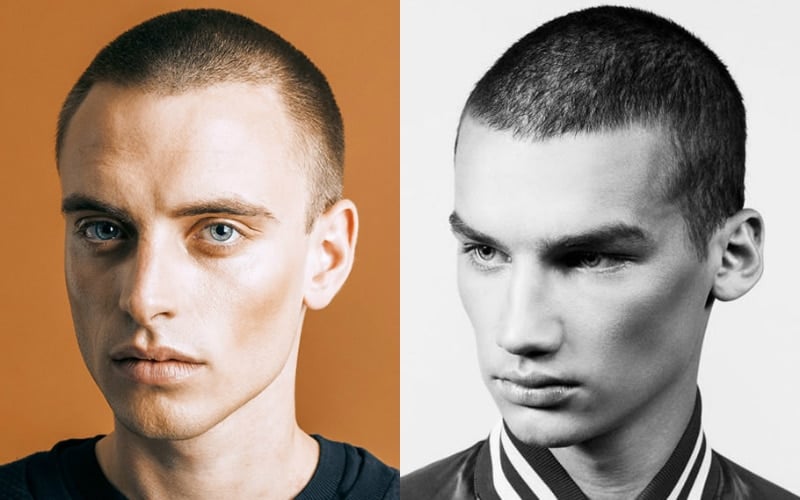 2. Fade
The military's answer to the classic undercut, the back and sides are short at the neck and graduate to slightly thicker locks up top in a fade pattern. While soldiers in the army are required to have very short hair up top, try adjusting this haircut for your personal hair length. Style your locks with different products and experiment with finishes to switch your look up.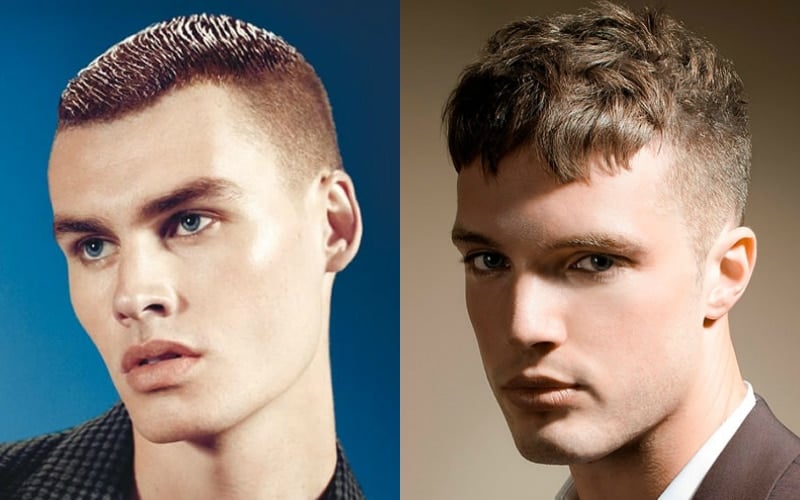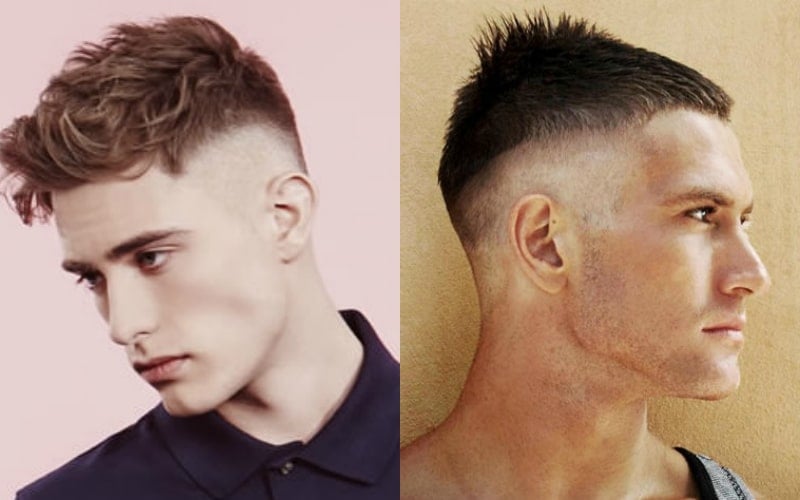 3. Ivy League
The Ivy League haircut isn't just associated with the military but also influenced by vintage collegiate style. A very easily adaptable hairstyle, hair is shorter on the sides and boasts a bit more volume up top. This is a great option for hairstyles that compliment a preppy aesthetic and men who want something more refined.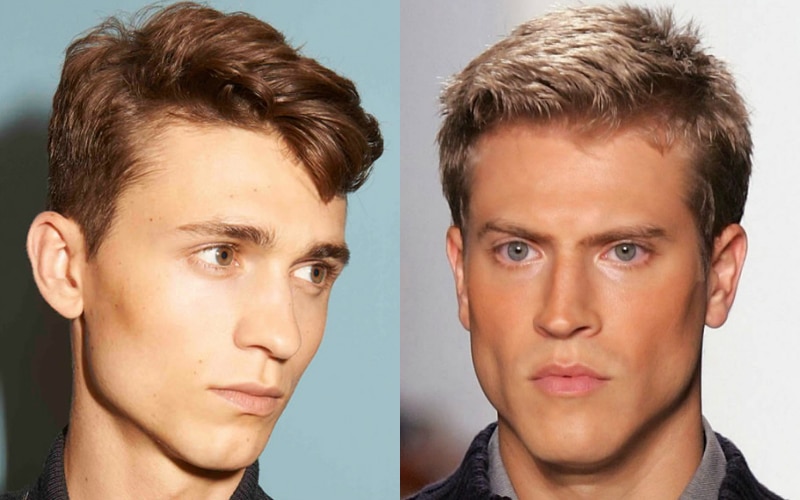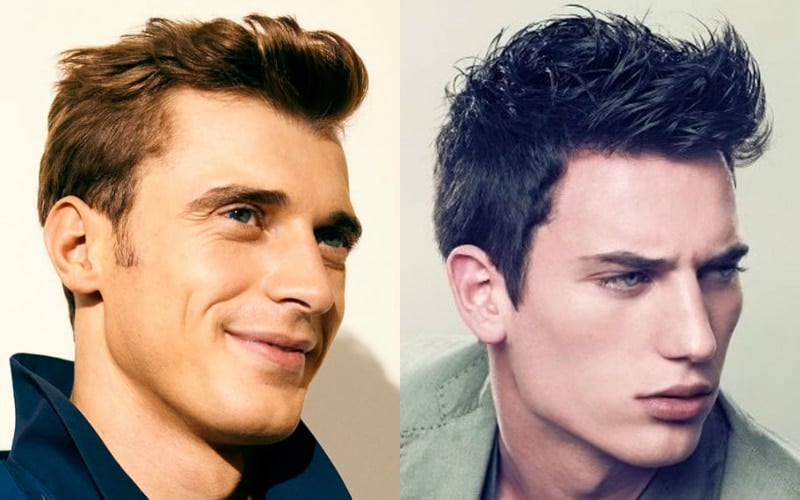 4. Crew Cut
One of the most iconic military haircuts famous for its identifiable shape and simple proportions, the crew cut, is a failsafe military-inspired hairstyle. This cut is also awesome for adding more definition to your face shape. While all the hair is tapered to the shape of one's head, the longest portion of hair will be at the front of the hairline. A true adaptation of this cut will capitalize on its shorter proportions.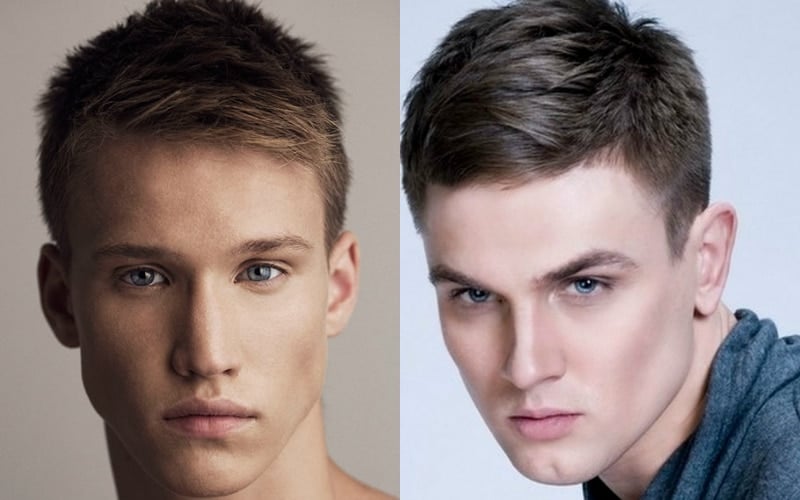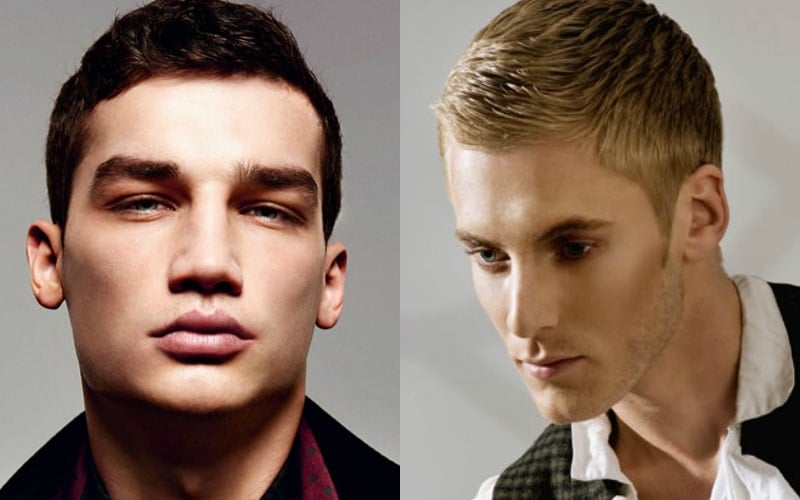 5. Regulation Cut
A regulation cut is one of the military-inspired hairstyles that boasts longish proportions. Traditionally known for its side parting, a regulation cut is an excellent idea for business people who need their hair well tamed but still don't want to shave all their hair off in the process. Use the corner of a comb to part the hair precisely for this 'do and don't forget to use a stronger hold product or hairspray to keep everything in place.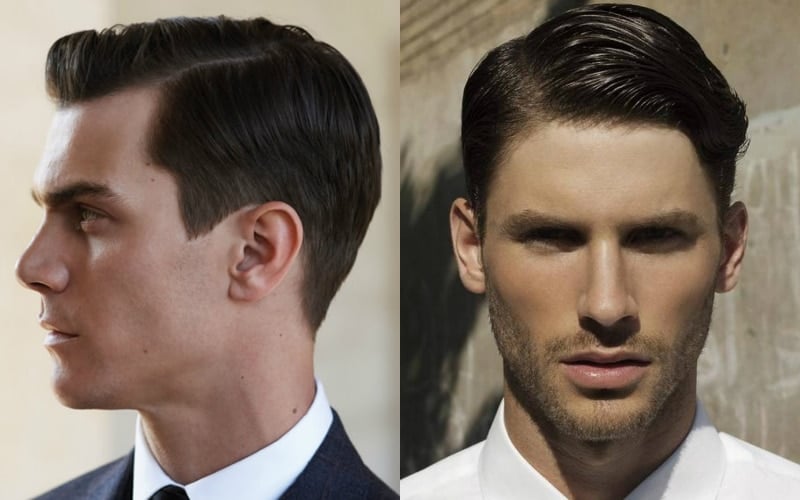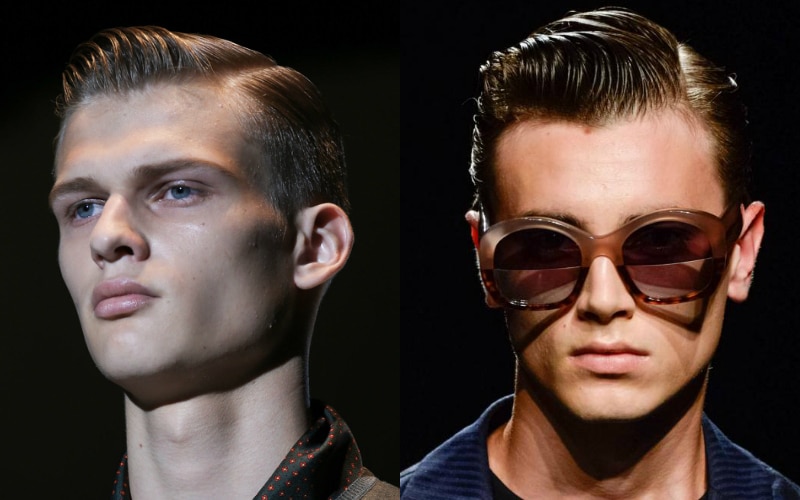 6. Military Cut
This one is for the gents who appreciate the military hairstyles of the past. The difference between adaptations of this cut and the other cuts mentioned in this article is the finish of your hair. A side part is a usual feature of this style, but a high gloss, gel hair product should be used for an accurate nod to the past. Experiment with longer hair up top, and style accordingly with a gel-based product to capture the retro essence of the military of times gone by.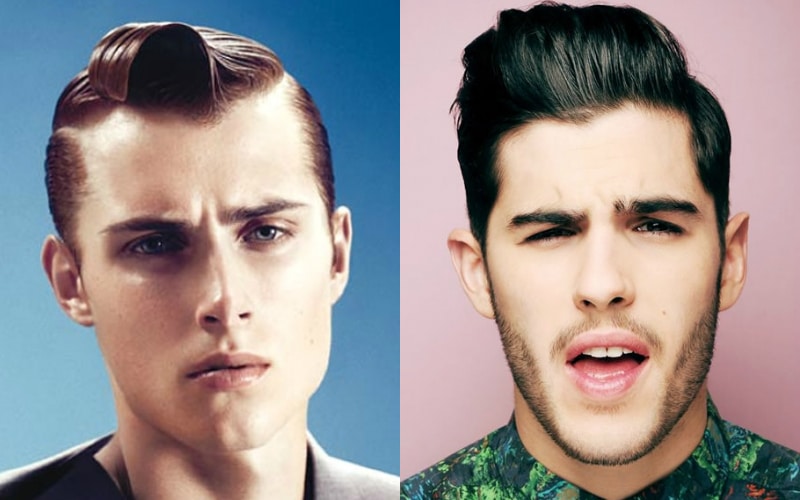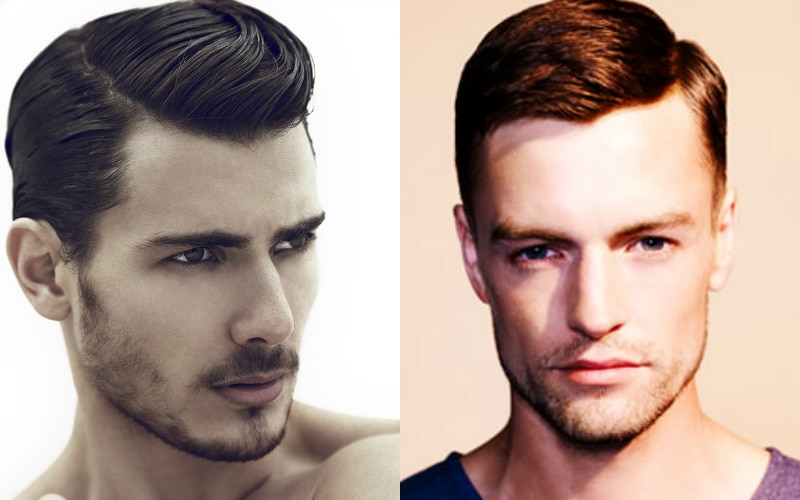 7. Flat Top
The flat top has the height up top, but the hair stands upright and is cut horizontally right across, lending to the 'flat' portion of its name. Now, the success of this hairstyle hinges on the type of hair that you have. For gents with fuller, more heavy locks, consider adding a bit of texture to your mane so the flat top doesn't read too severe. Also, keep in mind that you should adopt this cut in more modern ways. A great example would be to use different textured products for looks that will look stylish contemporarily.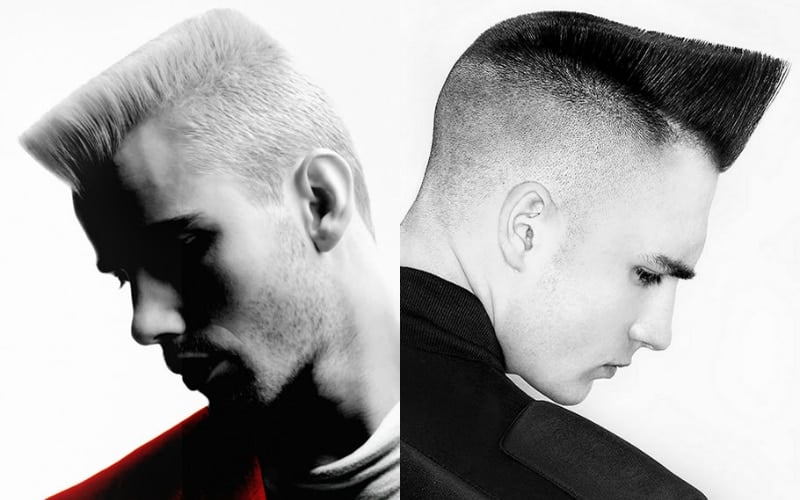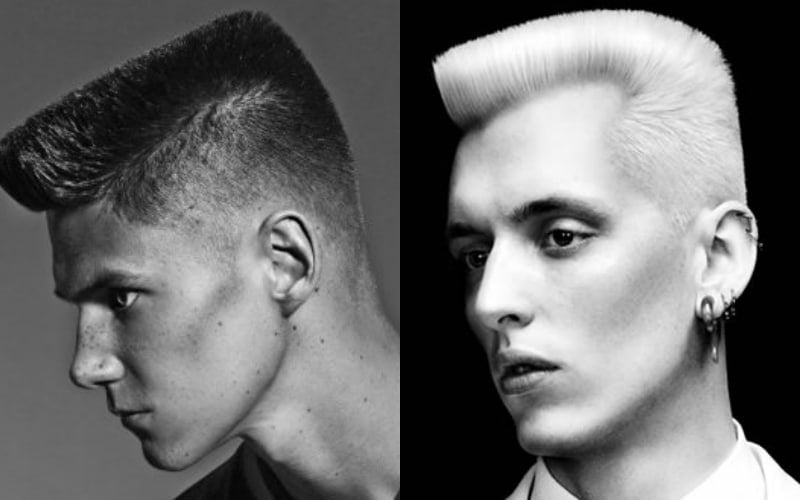 8. High and Tight
The high and tight is all in the cut so ensure you are going to a dependable barber who can blend hair well and understands the proportions of your face. The key is to experiment – find which features you want to enhance and cut accordingly!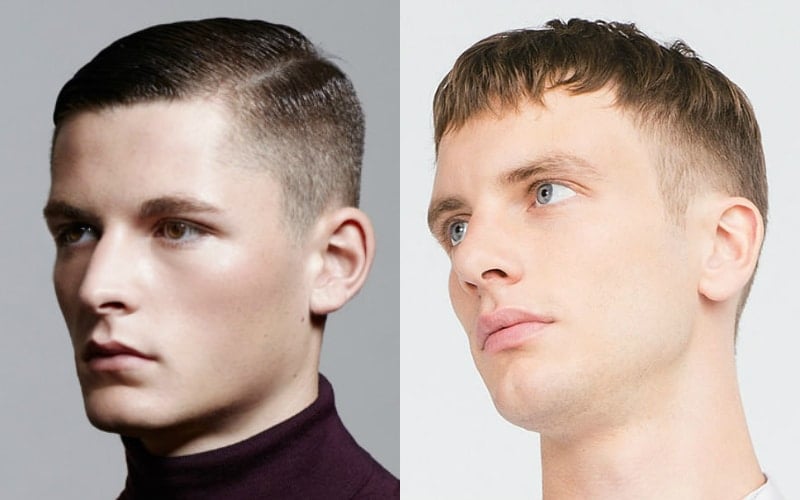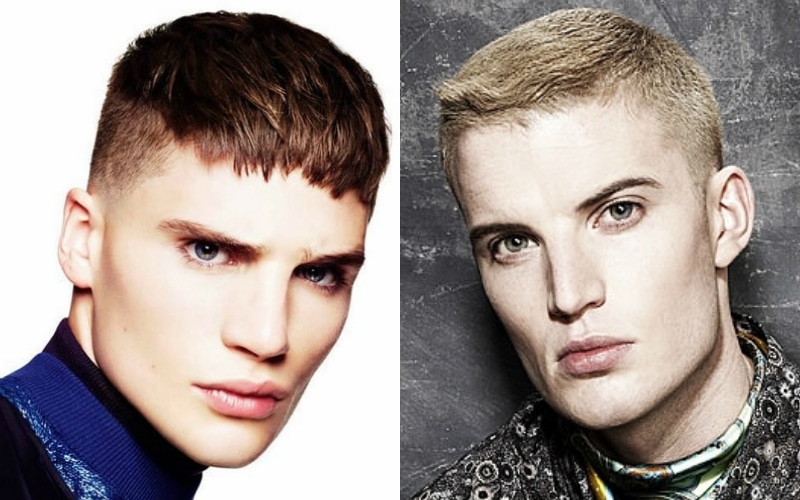 FAQs
What is a military haircut called?
There are a few different names for military-inspired haircuts. The buzz cut and high and tight are two of the most well-known styles, while others include the regulation cut, military fade, and crew cut.
Why does the military cut your hair?
One of the main reasons for short hair in the military is hygiene. Close living quarters are perfect for spreading lice, and being in the field often means no washing for days or weeks on end. As such, shorter hair helps alleviate some of these issues. Another reason is the presentation. Just like the uniform, short, neat haircuts present a united front and foster a sense of team and community. Lastly, it's also a practical requirement to be able to wear combat headgear. Long hair can also be used against you in close waters combat, with the opposition easily able to grab it and pull.
Do you get free haircuts in the military?
Generally, you do still have to pay for haircuts in the military. Some places will have an on-base barber, and the cost is deducted from your pay. In other areas, you may attend any barber you like, just like a civilian. However, some barbershops and hair salons will offer a service person discount or even sometimes free haircuts, especially around days of importance, such as Veterans' Day.
Do Marines have to cut their hair?
Yes, Marines do have to cut their hair. In recruit training, like many arms of the military, men are required to shave their heads completely. Once out of basic training, the style needs to be kept neat and tidy, with close-cut sides with minimal flare, like in a high and tight. The maximum length for the hair on top is three inches.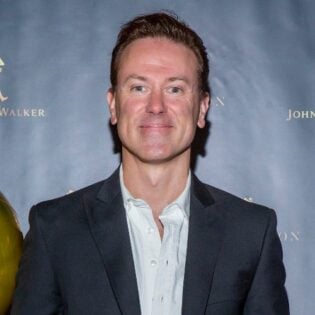 Roger Grinstead is a senior apparel designer for X2U with over 25 years of expertise in the fashion industry. He has expertise in menswear and womenswear trends and product development. When Roger is not designing the latest fashion garments, he enjoys writing about men's fashion, hairstyles, and grooming.
SUBSCRIBE TO OUR NEWSLETTER
Subscribe to our mailing list and get interesting stuff and updates to your email inbox.