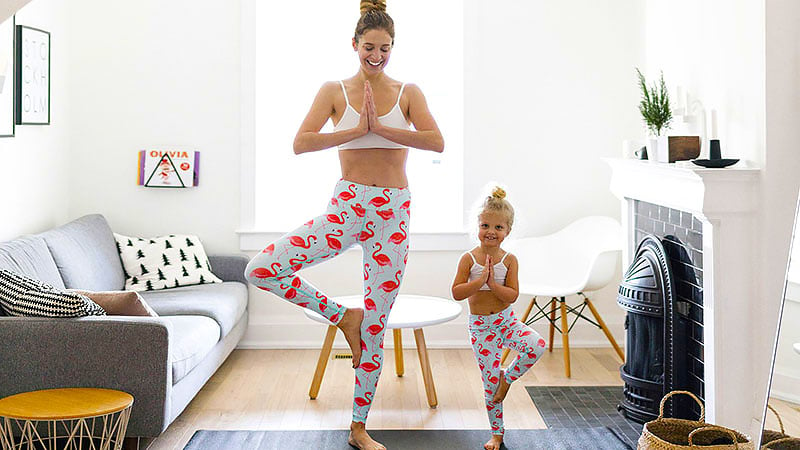 In the 60s, it was all the rage to dress mother and daughter in the same attire. This trend is coming back in a big way, and it's better than ever before. From the casual jeans and button-down to a sparkling formal gown, there are plenty of ways to style your ensembles to suit your household. If you're ready for a photoshoot worthy of Instagram or you're showcasing your love for your family, here are eight mommy and me outfits matching looks for the both of you.
Mommy and Me Matching Outfits
Casual Matching Outfits
From the supermarket to chilling at home, these gorgeous casual outfits are the perfect way to celebrate your family. A cute and simple T-shirt and leggings combo is an effortless and timeless option, and a striped dress works beautifully for any occasion. Add a pair of sneakers for a laidback and effortless feel. This is a comfy ensemble that works well with kids of any age – have some fun and throw in a patterned T-shirt for a fresh twist.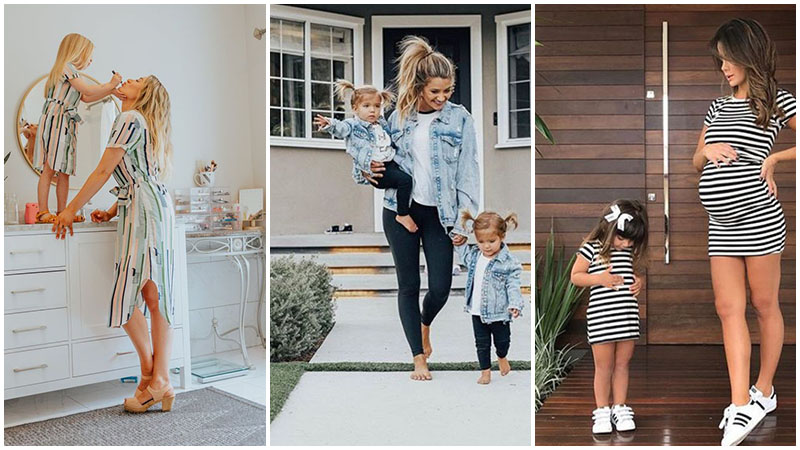 Get the Look
Get the Look
Smart Casual Matching Outfits
These smart casual outfits are effortlessly gorgeous. If you're hoping to match with your daughter, choose a dress that's covered in stunning flowers or delicate lace. Colors that work best include blush pink, rust and blue – why not try a cute jumpsuit? You don't have to let them match entirely, but find something similar enough that you can rock together.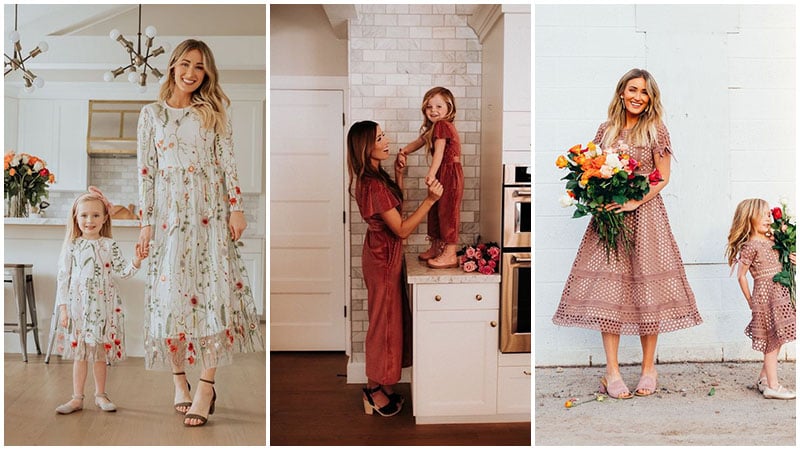 Get the Look
Get the Look
Formal Matching Outfits
Take some exquisite photos with your beautiful family and stun the whole world in these matching formal dresses. If your little girl loves tutus, inject a bit of charm by adding tulle to your gown. Colors such as red, yellow or blue are wonderful options if you a standing out. For a more traditional style, you can't go wrong with a mermaid silhouette or ball gown. Add a pair of matching flats or heels and some jewelry for a delicate finish.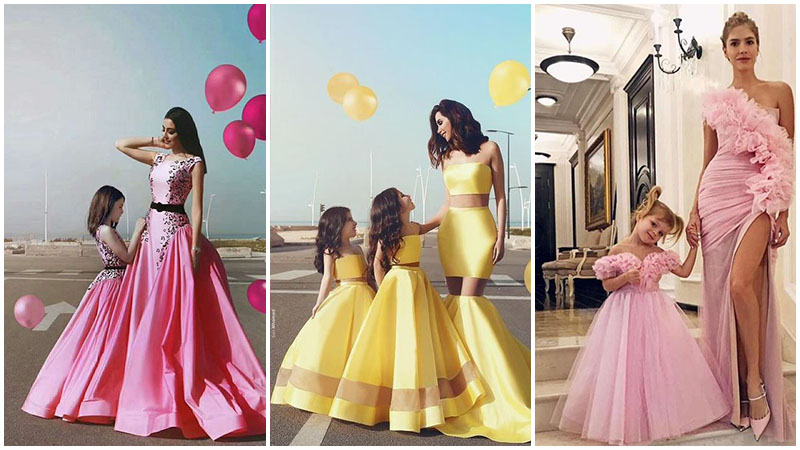 Get the Look
Get the Look
Matching Dresses
Showcase your love for your little family by wearing the same dresses. This is a cute way to show off your personal style and look just as gorgeous as your daughter. This was a huge trend in the '60s, and it's making a huge comeback now. Try a lace and floral tea-length gown, or opt for a shirt silhouette in a dark grey. Add similar accessories for a final touch – this will create the perfect opportunity for a snap on Insta!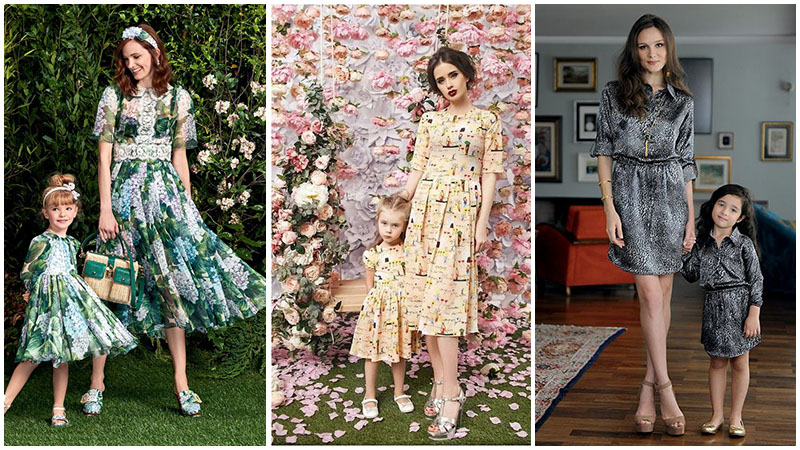 Get the Look
Get the Look
Matching Jumpsuits
Keep it comfy and cute with one of these matching jumpsuits. This is a perfect option for a cool summer day. No matter the age of your little baby, they're a stylish choice that is perfect for growing bodies. Opt for a sleek stripey number or something with a vibrant print – you can mix things up and have a little fun with it!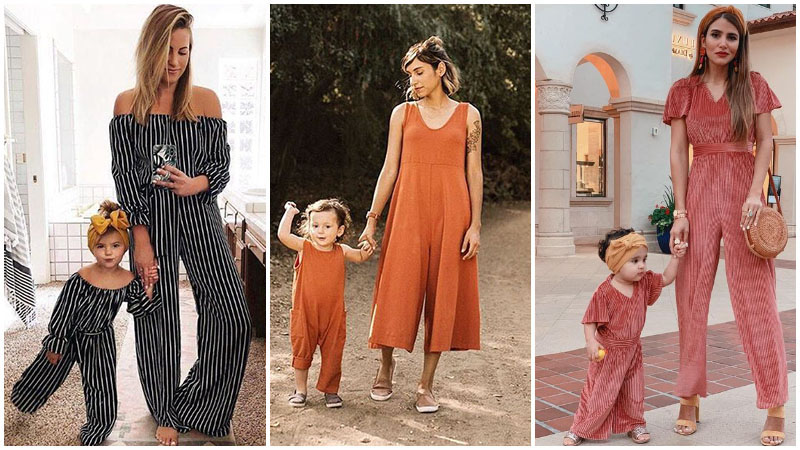 Get the Look
Get the Look
Matching Pajamas
Have sweet dreams and make beautiful memories with these matching pajamas. These gorgeous outfits don't have to be saved for Christmas eve, you can rock them all throughout the year. Satin, cotton or silk, there are plenty of different options for your family. If your little one is too small for traditional PJs, opt for a onesie that allows them to move. Everyone will sleep easy with these gorgeous sleepy time outfits.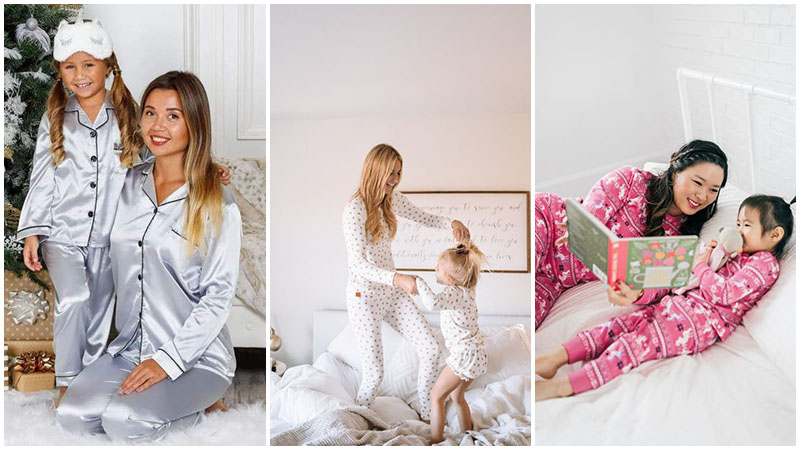 Get the Look
Get the Look
Matching Yoga Outfits
Get active and stay fit together while wearing mommy and me yoga clothes. With maximum flexibility and stunning styles, there are plenty of options to choose from that suit you and your taste. From a crop top and high waisted leggings to a leotard and shorts, you can easily start moving together!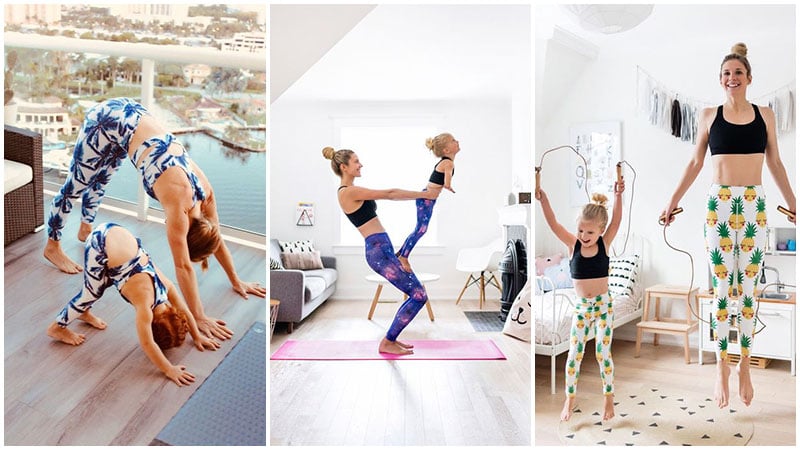 Get the Look
Get the Look
Matching Swimsuits
Enjoy the swim together and do it in style with these matching swimsuits. Not only are they super cute, but they're a great way to capture precious memories with your family. You can make a real splash with a bold statement across your chest or soak up the sun with a fun beachy print. From a candy-striped one piece to a patterned bikini, there are plenty of options to choose from!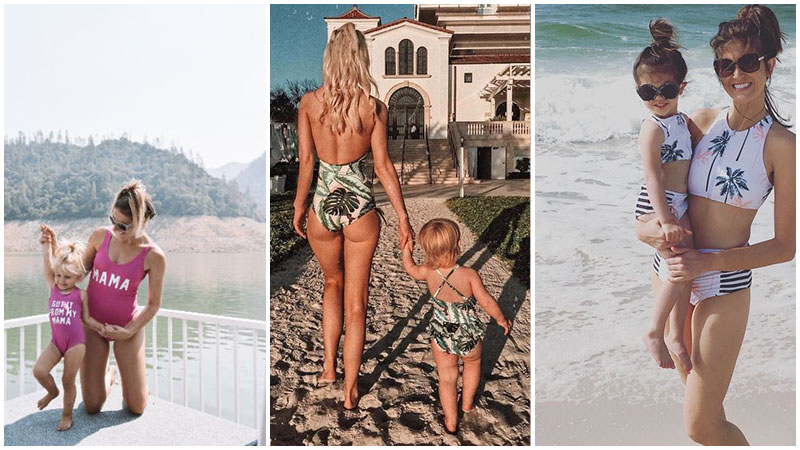 Get the Look
Get the Look