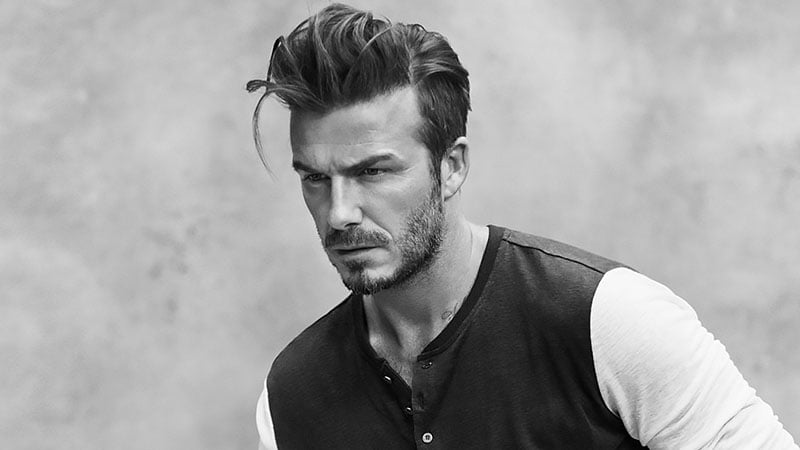 Okay, so you're going bald. Admitting it is the first step in overcoming it. Now we can move on to coping with loss and finding the best way to look good as you do it. As your hairline retreats on your scalp, you have a choice. Either you can clutch desperately at your youth and pretend you still have a full head of hair, or you can deal with it gracefully. We have you covered in our guide to the best men's hairstyles for a receding hairline that will keep you looking youthful forever.
RELATED: 15 Best Widow Peak Hairstyles for Men
RELATED: How to Stop a Receding Hairline
1. Clean Shave
The ultimate way to look a receding hairline in the eyes and say 'no' is the clean shave. It's a look that doesn't work for everybody, and unfortunately, you will probably only learn whether or not you can pull it off once you've already taken the leap. But as long as the shape of your head complements your face and you can wear the bald look with confidence, this is a look that you just might be able to own. The clean shave works best with a full beard to bring a sense of balance to your otherwise hairless head.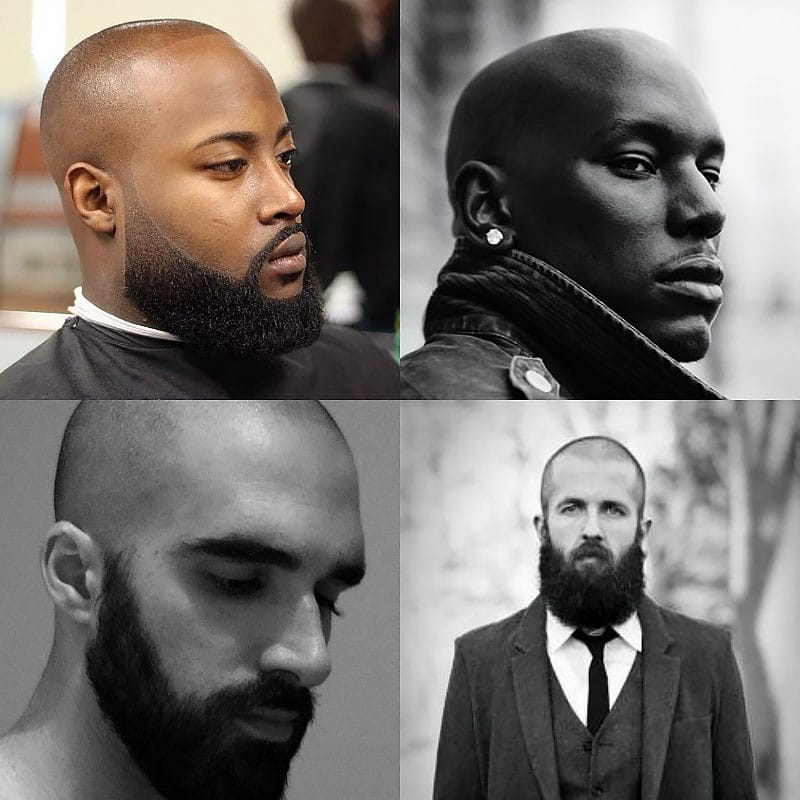 2. Buzz Cut Haircut
A slightly longer and less brutal option than the clean shave is the buzz cut. It's the quintessential military-inspired haircut that is both sympathetic to thinning hair and easily taken care of. The buzz cut also offers the bonus of making your facial features look more defined. By drawing others' eyes from the hairline down to your brow line, your face immediately appears more chiselled. Choose tapered sides for a more modern take on the traditional buzz cut.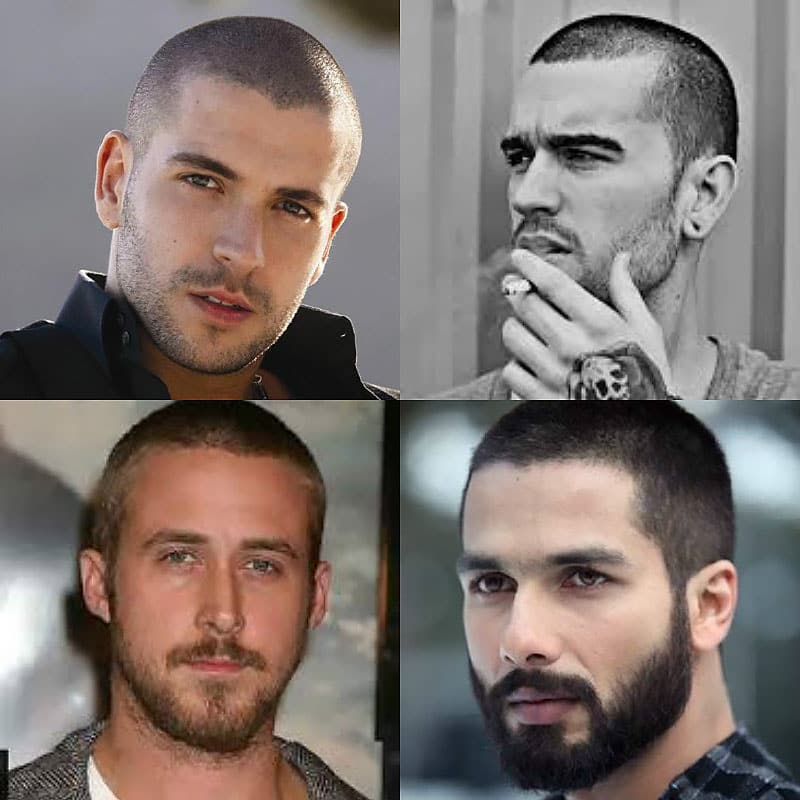 3. Faux Hawk Haircut
It is a style that ebbs and flows in popularity, but the faux hawk is a useful haircut for the receding gentleman. By drawing attention to the centre of the hairline (and away from the temples) the faux hawk uses a receding hairline to its advantage. Don't let the name put you off, the faux hawk can still be a short, subtle cut.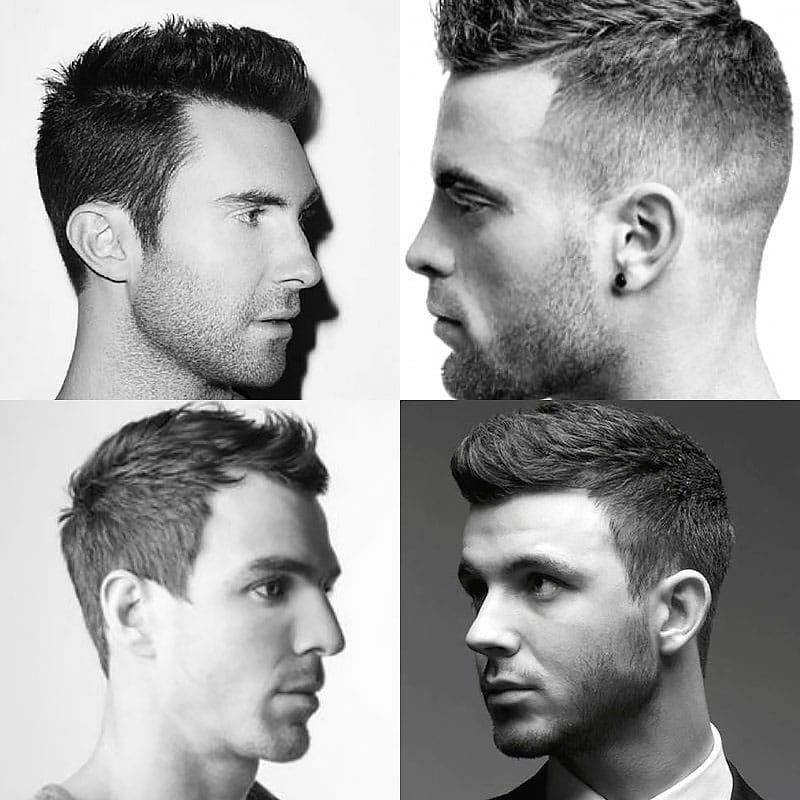 4. Comb Over Hairstyle
We're not talking about a Prince Charles or, God forbid, Donald Trump haircut here. The comb over hairstyle is an incredibly popular style for men whether they're balding or not. The comb over works well for balding brothers by using a receding hairline as the lowest point in your hair's natural part line. This gives an artificial sense of weight to your hair.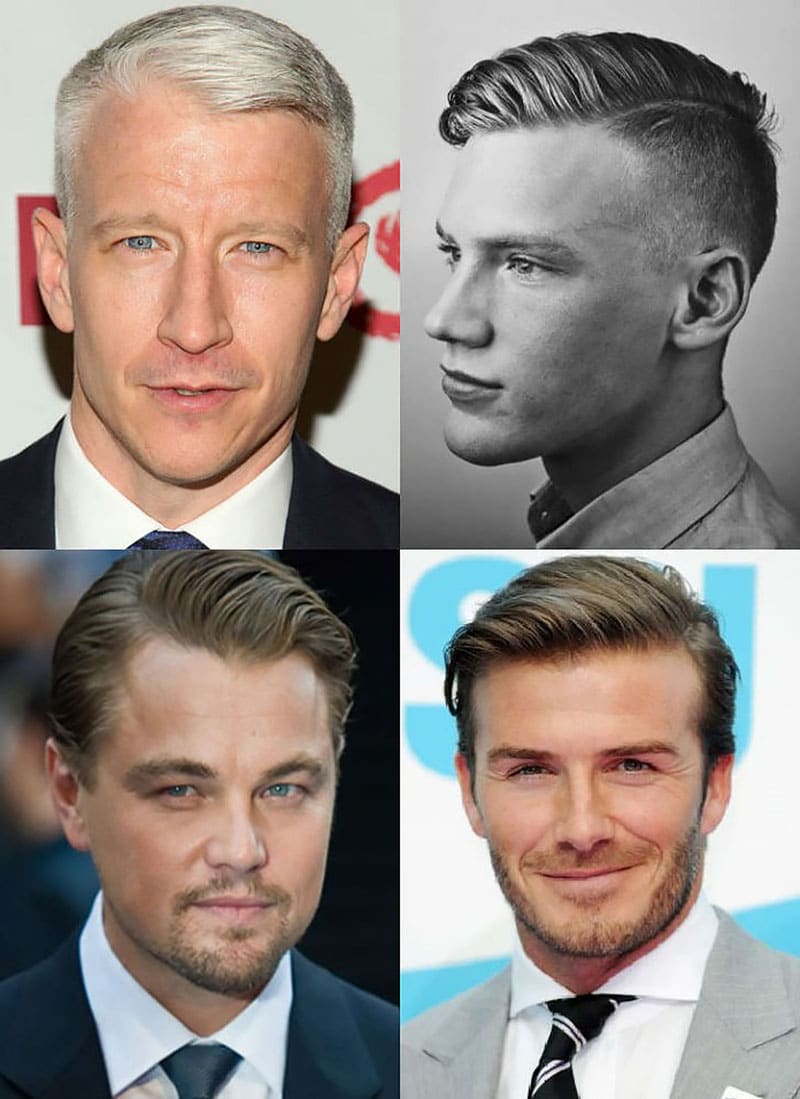 5. Short Slicked Back Hairstyle
In a similar vein to the comb over, the short slicked back hairstyle is a neat and versatile look for men with a receding hairline. By keeping the cut short, you avoid giving too much weight to the top of your hair's sides and drawing attention to the hairline.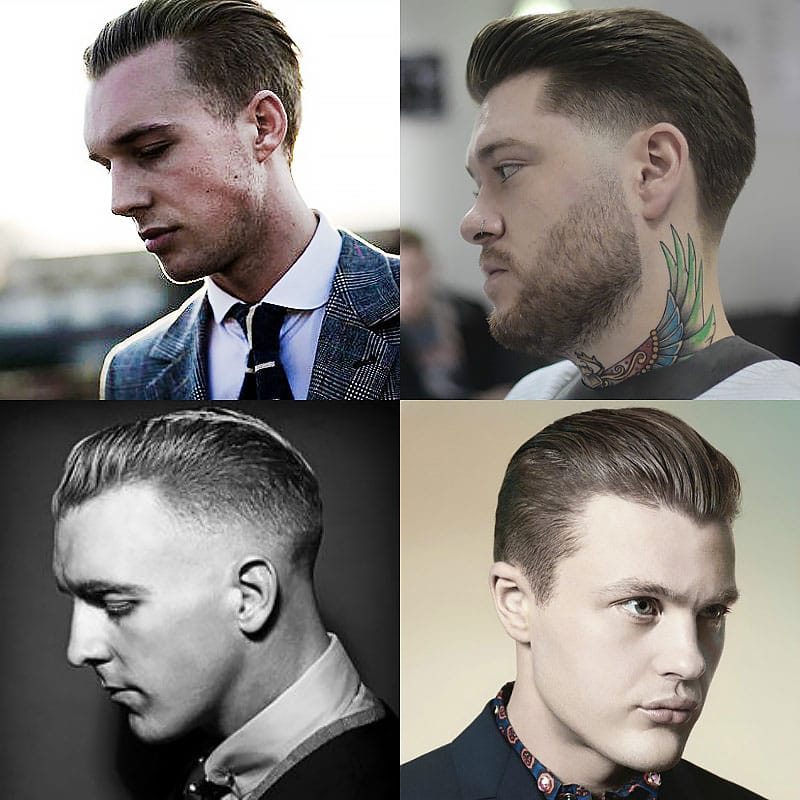 6. Regulation Cut Haircut
Another haircut that draws its inspiration from the military, this one boasting more length. The regulation cut is a precise imagining of a longer-haired military cut. Combed over with a defined part, the regulation employs longer, scissor-cut sides to achieve a classic style. Much like alternative versions of the comb over, this style uses the hairline as a feature of the hair's part.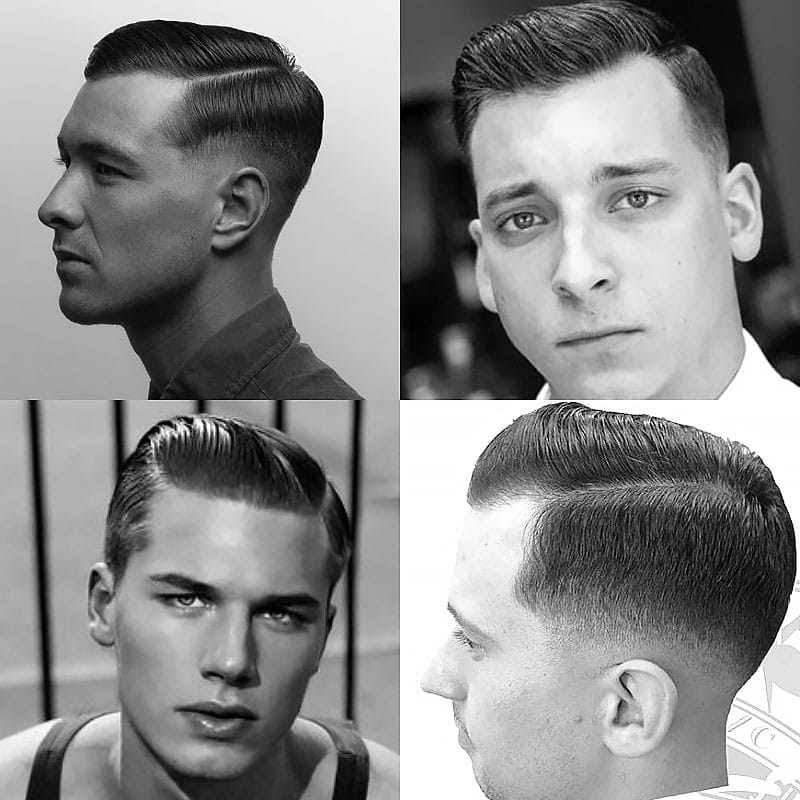 7. Longer Hairstyle
If your hair is still reasonably thick but merely receding, you may be able to try a longer style. A longer hairstyle has the advantage of hiding the area above your temples most likely to be showing early signs of a receding hairline. A more unruly option, not every man can (or should) try the longer cut. Although with the right sense of style, a longer cut can shave years from your look.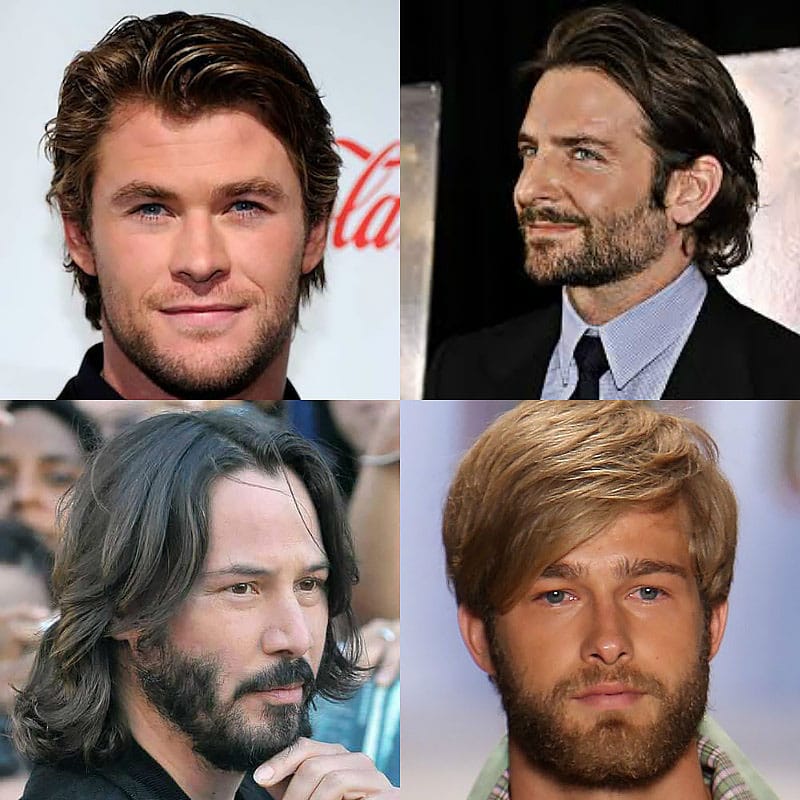 8. Short Messy Hairstyle
For many gents, the longer look is not a viable option. That being said, keeping your hair short and neat may not be appealing to the renegade in you either. A short, textured hairstyle gives you the versatile option of a controlled length that can appear messy. Have your barber leave slightly more length toward your hairline, blow-dry to exaggerate both volume and the textured style.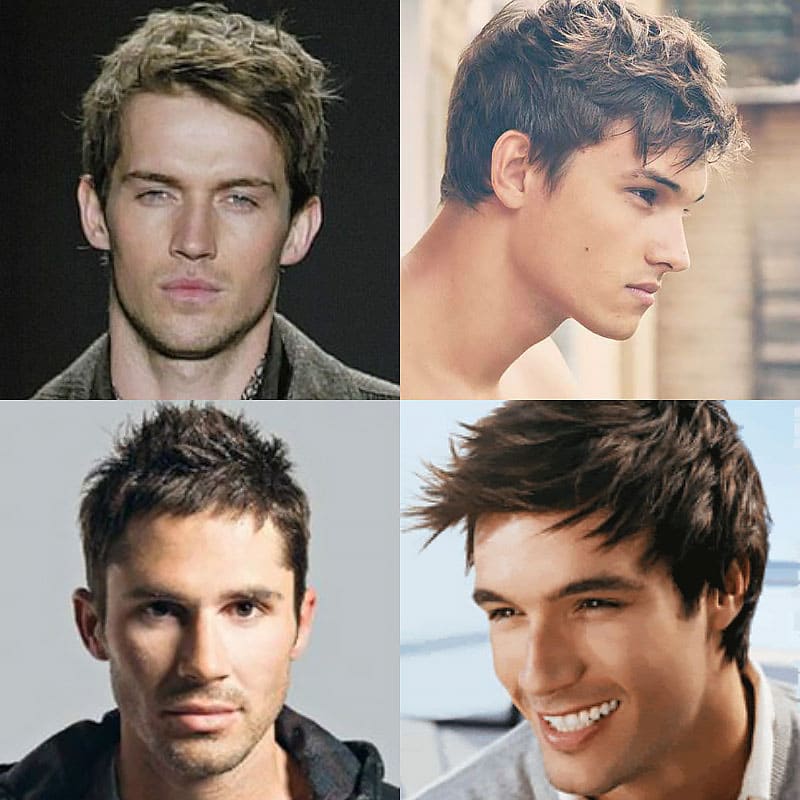 9. Short High Fade Haircut
A more striking style for a receding hairline is the short high fade haircut. By clipping the sides and tapering the length from the bottom up you can control the way in which your hairline is perceived. A higher fade will draw attention away from a receding hairline and toward your longer hair on top. The style is best suited to men with a hairline in its early stages of receding.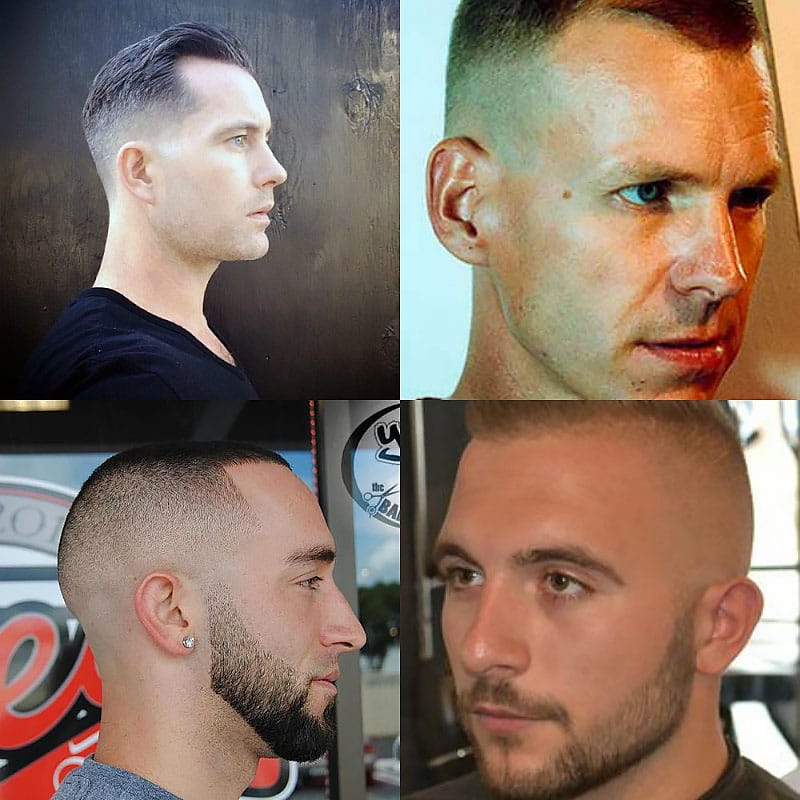 Hairstyles for a Receding Hairline
Try a beard to draw attention away from your head.
Short hairstyles like variations of the short back and sides and the undercut are great for hiding thinning hair.
Take vitamin supplements to ensure your body and your hair is gaining enough nutrients to grow.
If all else fails – shave it off!
SUBSCRIBE TO OUR NEWSLETTER
Subscribe to our mailing list and get interesting stuff and updates to your email inbox.