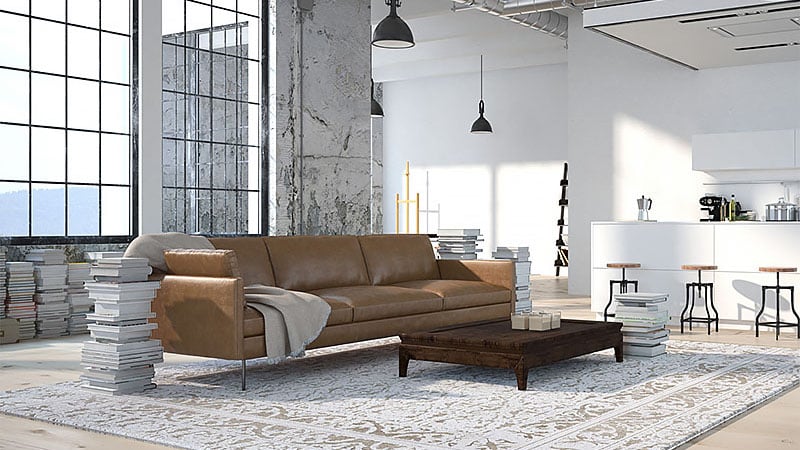 If you have an affinity for nice furniture, then you would know the frustration of finding nice pieces. Whether you need an impressionable rug, a half-decent couch, or you're simply after some small pieces to spice up your interior, this guide has got you covered. Sure, the market is saturated with common mass-produced pieces that you could find practically anywhere, but let's face it, who would want a home that looks like everyone else's? We can assure you that hope isn't lost as we take you through our list of best furniture stores in Sydney for pieces that are totally worth investing in.
RELATED: 35 Cool Desks for Your Home Office
Best Furniture Stores in Sydney
1. BoConcept
Renowned as one of the best furniture stores in Sydney, BoConcept provides the epitome of pure, Scandinavian luxury. Founded in Denmark in 1952, the brand has spent over three generations refining its expertise in furniture and interior design. The result is a constantly evolving, contemporary range that focuses on delivering luxury, functionality, and quality in every piece. From the living room to the bedroom, the dining room to the office, BoConcept provides stylish modern furniture for the entire home. A key feature of the store is the attention paid to providing clients with a personal, unique experience. With the help of a skilled team of interior designers, clients may have pieces custom-made to suit their individual tastes. In-store, or in the client's own home, professional designers use the brand's wide range of stunning colours and materials to provide personalised advice and designs. Although their field of expertise is furniture and design, their ultimate focus is on helping people achieve their dream homes.
Location 1: 575-597 Pacific Highway, Crows Nest, Sydney
Location 2: Shop GA 03, Moore Park SupaCenta, 2A Todman Ave, Kensington, Sydney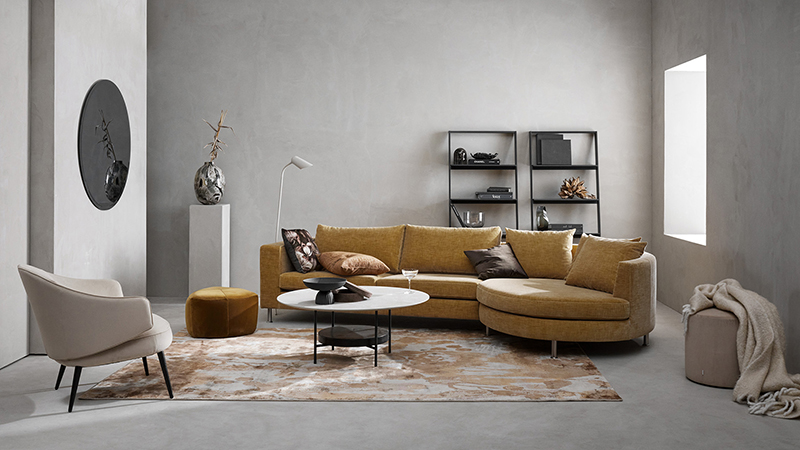 2. Living Edge
If you're searching for the best furniture stores in Sydney, look no further than Living Edge. Their collection of clean, modern pieces maintains a decidedly urban aesthetic, with a hint of nostalgia peppered throughout. The brand is unafraid of colour and showcases vibrant textiles and playful sofas, perfect for a home that embraces diversity. Among their standout pieces, we highly recommend the Burgaz chair, with its intergalactic blue velvet and sleek lines that are sure to leave a lasting impression. For a statement piece that's both sensual and provocative, consider the Bocca couch, modelled after a pair of luscious red lips. Living Edge offers a range of pieces that are truly one-of-a-kind and will inject character into any home.
Location: The Woolstores, Shed 74, 4D Huntley St Alexandria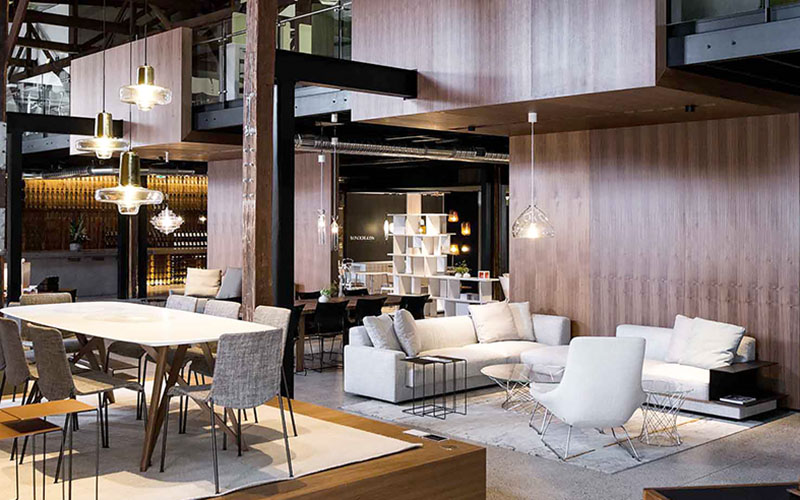 3. B2C Furniture
If you're on the hunt for eye-catching and sustainable furniture pieces, then B2C Furniture is the way to go. This renowned online retailer offers a wide range of trendy styles suitable for different living spaces, be it your bedroom, office, or living room. Not only are their designs fashion-forward, but they're also eco-friendly, made with sustainable hardwood timber, ensuring that you're not only helping the planet but also staying on-trend. If you're in Sydney and Melbourne, you can check out the impressive range of stunning pieces firsthand by visiting their showroom.
Location: 494 Gardeners Rd, Alexandria NSW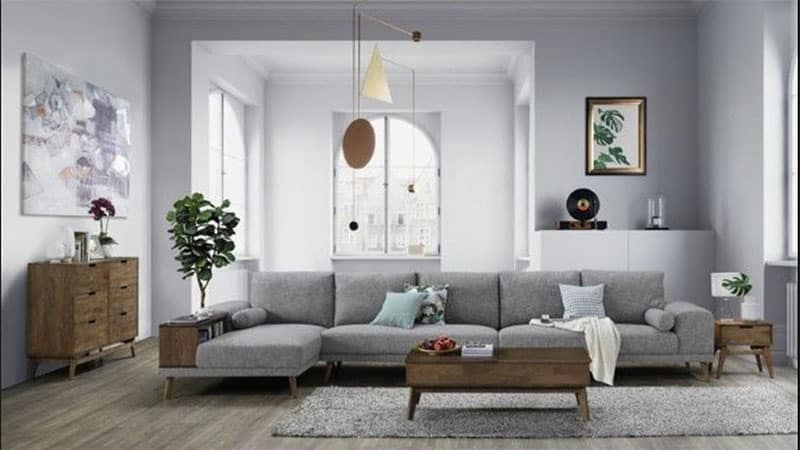 4. Ikea
When shopping for furniture, it's hard to go past the Swedish flat-pack kings, Ikea. From budget-friendly basics to full kitchen fit-outs, Ikea has a lot on offer. With the minimalist Scandi-style and inspiring pre-made rooms, a trip to Ikea is an adventure. Not to mention the labyrinthine layout of their stores, which means you can discover treasures you didn't know you needed. You can explore storage options like the iconic Billy Bookcase. Alternatively, you could relax on the classic Ektorp sofa or recline on the unique Poäng chair. Then either hone your Tetris skills getting it all in your car or just save time and stress by getting it delivered. Another alluring feature is that once the furniture and homewares shopping is done and dusted, you can stock up on Swedish treats. Try the meatballs, rosti, Daim chocolates, or lingonberry jam.
Location: Multiple locations, see website.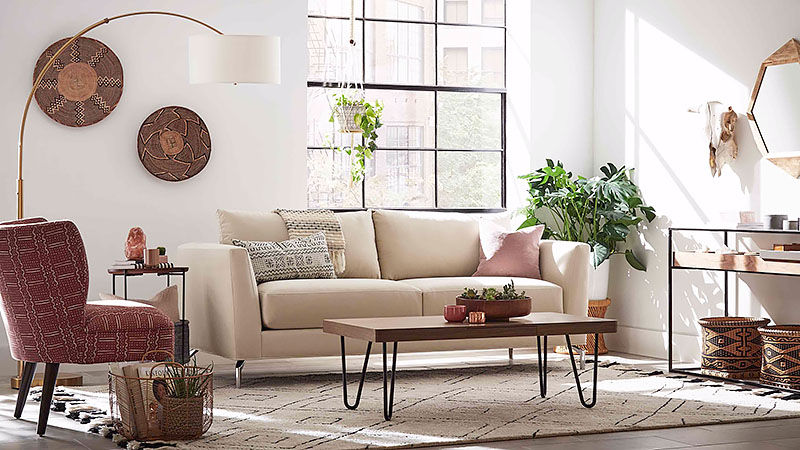 5. Freedom Furniture
A quintessential Australian furniture store, Freedom was founded in 1981 and has stores across the country. Create a home you love coming to with their extensive collection of hard and soft furnishings. No matter your style, you'll be able to pick up something that's uniquely you. Perhaps you're in the market for a velvet couch, a rustic wooden bed frame, or an extendable dining table. Freedom has all of this and more, including homewares, rugs, linen, and lighting. If decorating and styling is not your forte, and decking out your place is all a bit much, there is help available. You can make use of the Ideas & Advice page on their website or in-store decorators to provide guidance and advice.
Location: Multiple locations, see website.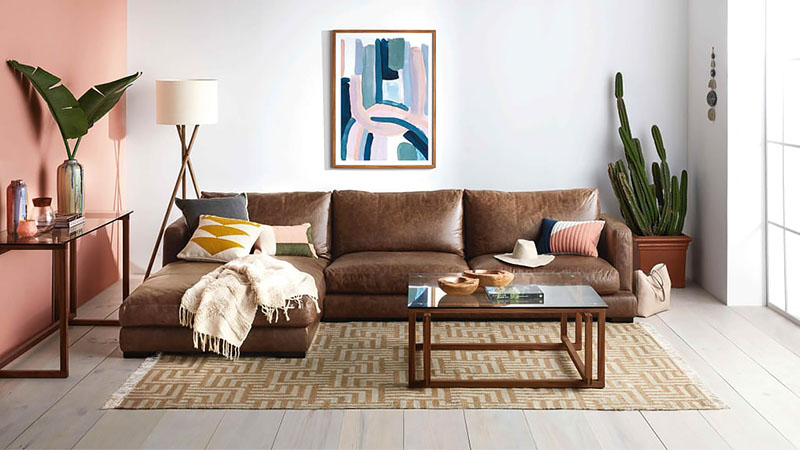 6. Adairs
If you're after easily accessible, affordable furniture and beautiful bed linens and homewares, then Adairs should be top of your list. Featuring brands such as Mercer + Reid, and Home Republic, there's an array of style choices for the most discerning buyer. Channel 1920s glamor with luxe luxury velvet armchairs or Bahamian-inspired beach vibes with rattan bed heads. Hard furnishings aside, Adairs has an extensive selection of soft furnishings and accessories. They also have seasonal collections that feature collaborations with Australian artists and designers. You can choose to shop at one of the many locations around the state or online. Fans of the store can also enjoy exclusive discounts and events with the Linen Lovers loyalty program.
Location: Multiple locations, see website.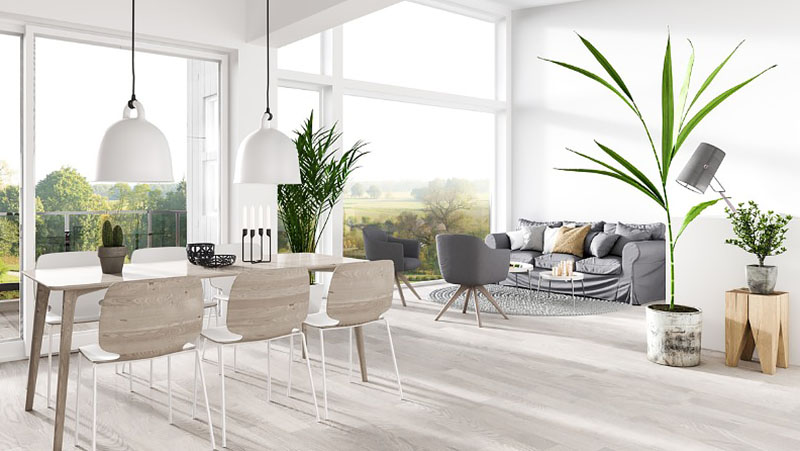 7. Great Dane
"Touch wood" is perhaps the literal inspiration behind the design aesthetic of Great Dane furniture. The brand has capitalised on the earthy material for their pieces, reworking wood for a truly idiosyncratic look of their products. The aesthetic is reminiscent of rustic, western times gone by, considering the brand's decided love of cowhides and such. We direct you to their reinvented take on marble coffee tables, which are combined with unexpected, though refined pieces of wood. Perfect for the minimalist home, Great Danes pieces are streamlined and durable. Our favoured pick is the ND 83 armchair in the lime green fabric, perfect for injecting humble white rooms with a great dose of colour.
Location: 613 Elizabeth St, Redfern NSW 2016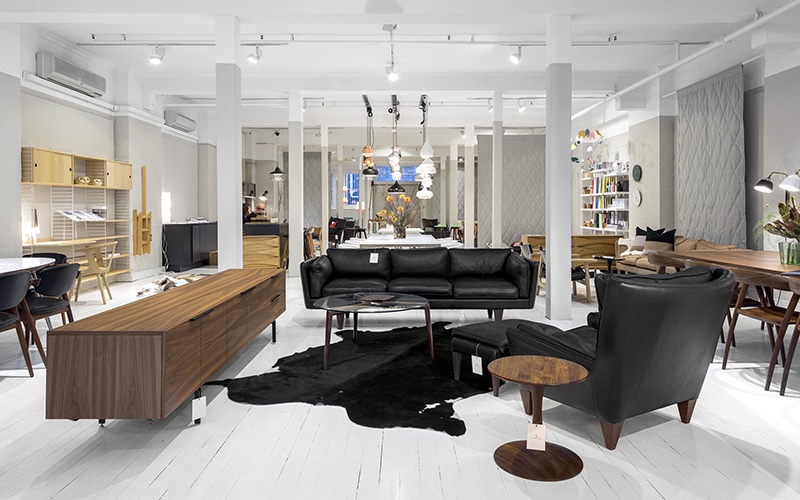 8. Koskela
If you're searching for conscious and humanitarian furniture, Koskela is one of the best furniture stores in Sydney. With a mantra that believes great design can be used to effect social change, you can be sure that your purchases won't weigh heavy on your conscience. Not only do they consider their impact on people, but also on the planet. Their products are made in a way that does not impact the health and well-being of the workers making them, and they are a carbon-neutral entity. Koskela also draws inspiration from Australian artists, making their brand all the more Australiana.
Location: 1/85 Dunning Ave, Rosebery NSW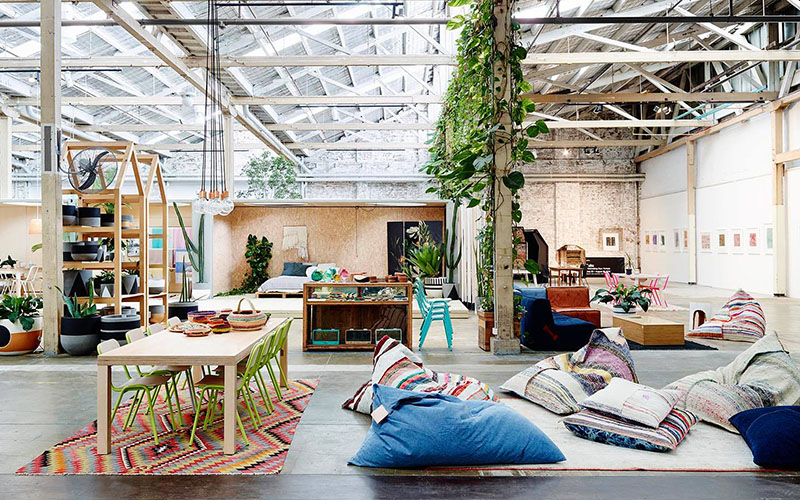 9. Jardan
Jardan's design vision is characterized by their commitment to creating modern objects that enhance the beauty and functionality of the contemporary world. They take pride in being an Australian family-owned business that has been operating since 1987, and is currently managed by Nick and Mike Garnham, a sibling duo. The furniture is meticulously handmade to order in Melbourne, reflecting their belief that no machine can truly replicate the craftsmanship of the human hand and eye. You can explore their captivating collection of 'Dinosaur' artifact-inspired homewares in a vibrant emerald green, which will undoubtedly elevate any space with their radiant charm.
Location: 31 Dunning Ave, Rosebery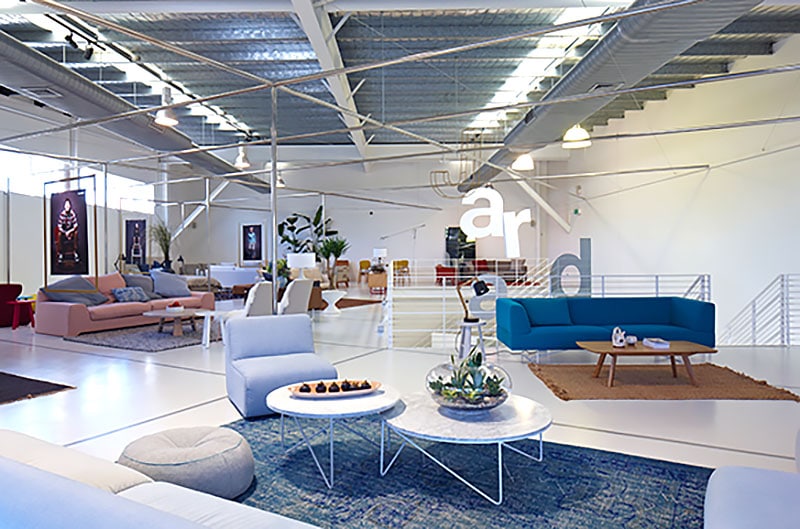 10. KE-ZU
Quirky, imaginative, zany. This is how we would describe the eccentric style of KE-ZU. Think of bold colours and interesting shapes. It's all about owning the space that you live in, and this brand doesn't do anything half-heartedly. While the brand's aesthetic is bold, we would say that it still maintains a modern dialogue with its pieces. The furniture is great, but keep an eye out for the awesome lighting fixtures, which will give any space an interesting, unexpected touch. The 'Cloud' light fixture is a dream as is the 'Fandango' pendant, which will send you back to childhood memories of planetariums and your favourite grandmother's home. Want something a little more eccentric? Check out the 'Candelabro' suspended lighting fixture, which is sure to impress with its ivory origami and gilded birds.
Location: 69 O'Riordan St, Alexandria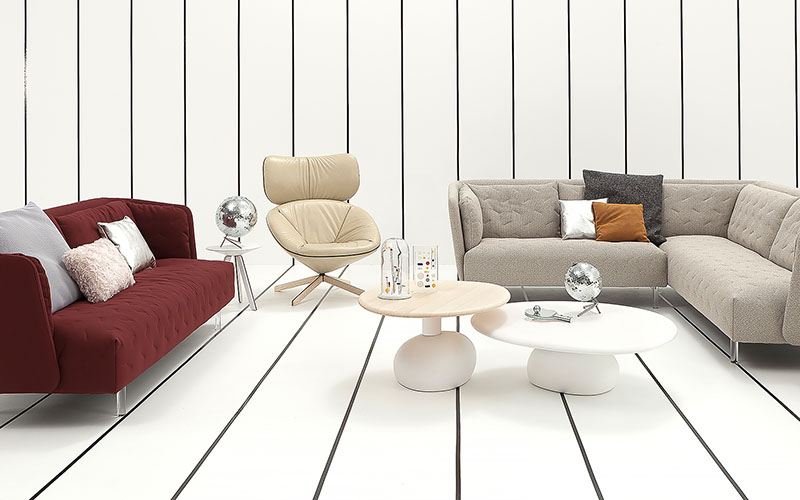 11. HFOC: Home Furniture on Consignment
Founded in 2002, the Home Furniture Consignment brand has developed its own hub for buying and selling pre-owned, high-quality design furniture. Yep, that's right, not only vintage furniture but durable pieces that would make eclectic home lovers exceptionally happy. This means that HFOC is dynamic, and always updates their featured items based on what is available. The prices are also discounted, which means that you won't be paying full price for some pieces that you may have missed out on when they were first released.
Location: 8/80 O'Riordan St, Alexandria NSW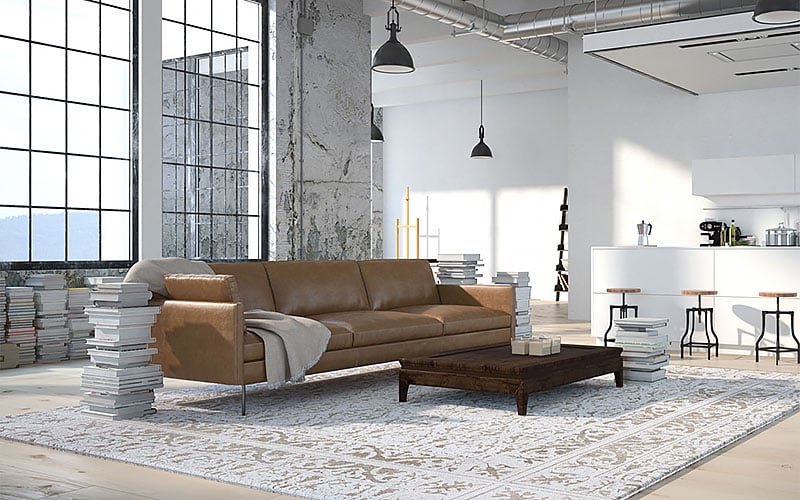 12. Fred International
If you are on the hunt for refined and stylish furniture pieces, look no further than Fred International. They offer a stunning collection of gilded, marbled, and sleek items that are guaranteed to elevate any home sanctuary. From the Scandinavian armchair Bollo Fogio to the Swedese Accent Sofa perfect for a Hamptons-inspired beach house, their furniture have an aesthetic that is playfully retro. Our personal favourite is the luxurious and lamb-like 'The Tired Man' armchair by Lassen. It's described as invoking domestic cosiness and socialising by candlelight, but we think it's also perfect for snuggling in. If you're in Sydney and searching for the best furniture store, Fred International has earned our vote.
Location: B4/85 Dunning Ave, Rosebery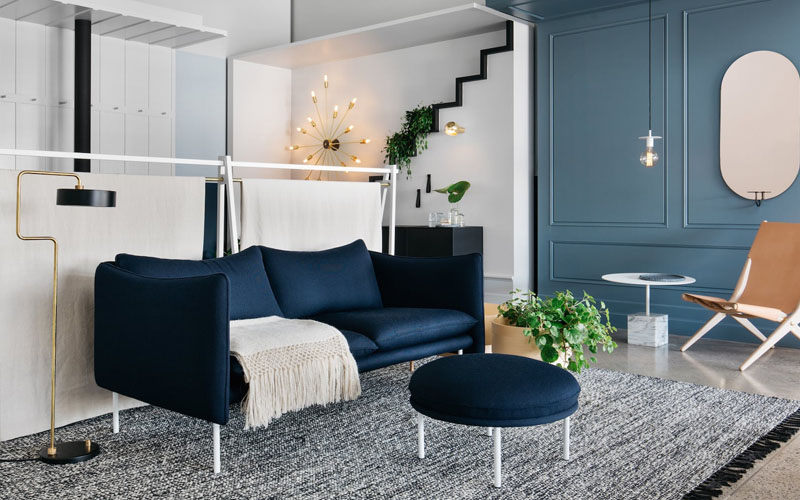 13. MCM House
If you're on the hunt for furniture that combines beachy vibes with versatile style, look no further than MCM House. Their pieces are designed with a cosy, relaxed feel, perfect for creating a warm and inviting home. What sets this brand apart is its impressive variety of colours, from muted greys and khakis to soft pinks and whites. This means that no matter what your personal taste may be, you're sure to find something that suits your style. And if you're looking for decorative items to accent your space, don't miss their 'French Pharmaceutical' jars and oriental-inspired blue and white porcelain pieces. With all these options and more, it's easy to see why MCM House is considered one of the best furniture stores in Sydney.
Location: 3/276 Devonshire St, Surry Hills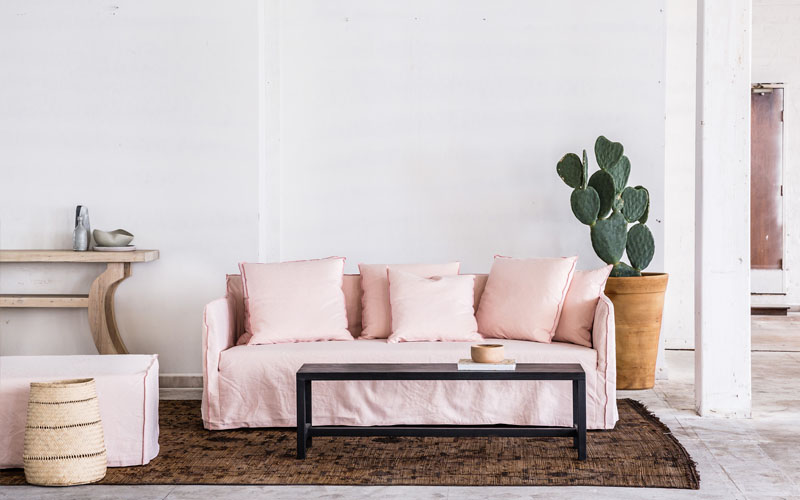 14. The Society Inc by Sibella Court
For those who are passionate about history, prepare to be captivated by the remarkable collection of furniture by the Society Inc. This renowned brand specializes in hospitality interiors, product development, branding, and global sourcing. Led by Sibella Court, a history enthusiast with a degree in History, their spaces are designed to blend reality and fantasy, resulting in unique interiors that enchant patrons and guests. The furniture itself is truly a delight, offering not just inspiration, but also the opportunity to combine it with contemporary pieces for a diverse aesthetic. Don't miss the vintage beach umbrellas, which provide a nostalgic touch on hot summer days.
SHOP: The Society Inc by Sibella Court
Location: 3.02 75 Mary Street St Peters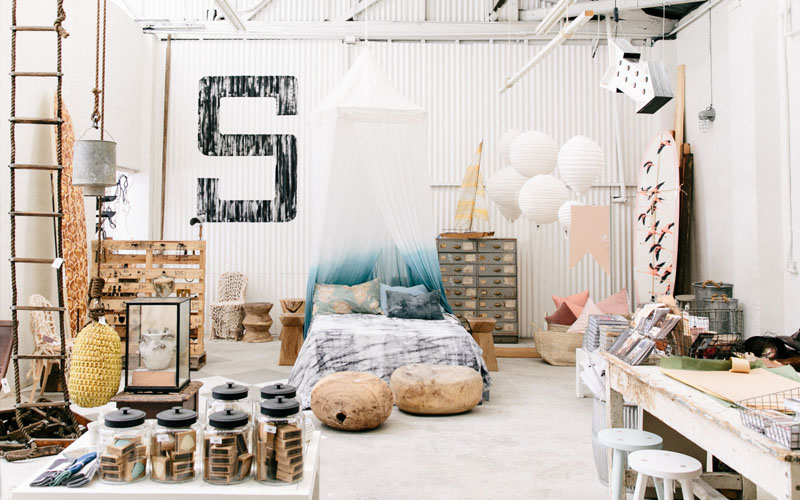 15. Coco Republic
Coco Republic has gained its reputation by blending luxury with coziness, showcased through its stunning showrooms and curated collection of designer brands. Throughout the years, Coco Republic has collaborated with renowned names like Ralph Lauren and Jonathan Adler, and has also introduced its own versatile furniture pieces that cater to various home styles. Additionally, the brand offers property styling services, making it a convenient choice for those seeking both an interior decorator and a source for stylish furniture. Whether you're searching for inspiration or simply want to take a stroll through their meticulously styled showrooms, Coco Republic is one of the best furniture stores in Sydney worth visiting,
Location: The Woolstores, Shed 74, 4D Huntley St Alexandria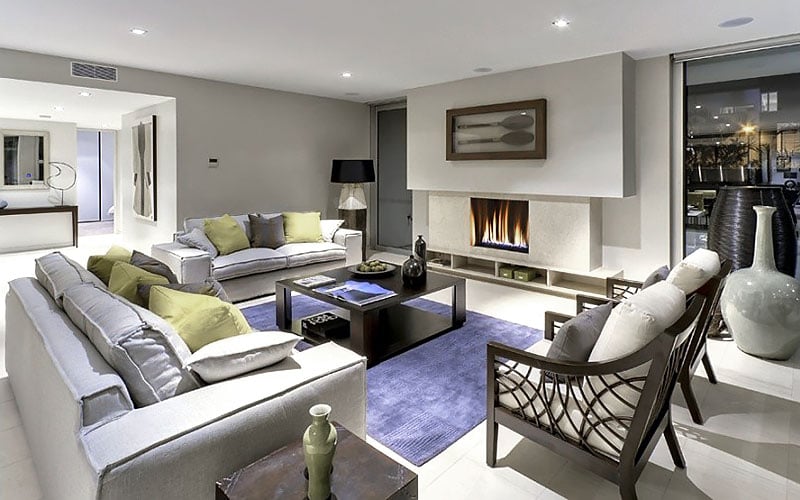 16. La Maison
Enhance the ambiance of your home with an exquisite range of furniture from La Maison. This esteemed retailer offers an impressive selection of designs for your living room, study, and outdoor spaces, catering to a variety of settings. Whether you prefer the laid-back Vacay Vibes or the refined Pure Elegance styles, you'll discover a diverse collection that aligns with your preferences. Moreover, with affordable prices, you can easily revitalize your home without exceeding your budget.
Location: Design Centre SLH, 483 Balmain Rd, Lilyfield NSW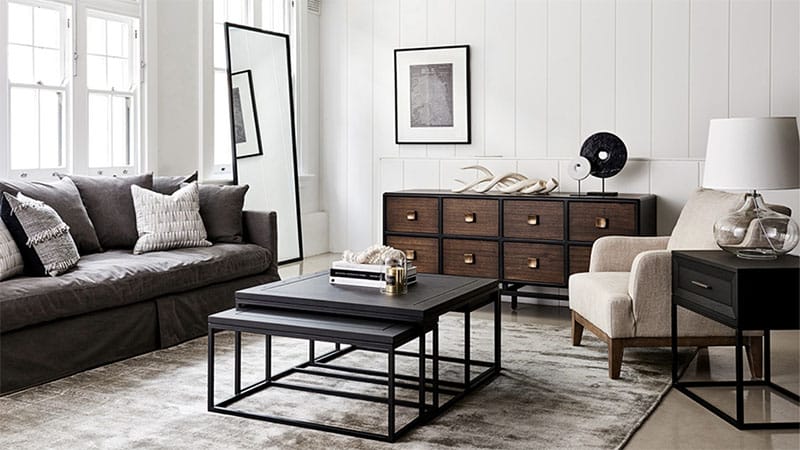 17. Fanuli
If you're looking for stylish and affordable furniture in Sydney or Melbourne, we recommend Fanuli as the place to go. Operating since 1976, this trusted brand has been providing top-quality furniture to its customers for decades. What sets Fanuli apart is their thorough and personalized in-house design service that ensures each client's unique needs are met. The company also works closely with commercial clients, including interior designers and architects, so you can be sure that you're getting the very best quality craftsmanship that will stand the test of time.
Location: 269 Military Rd, Cremorne NSW 2090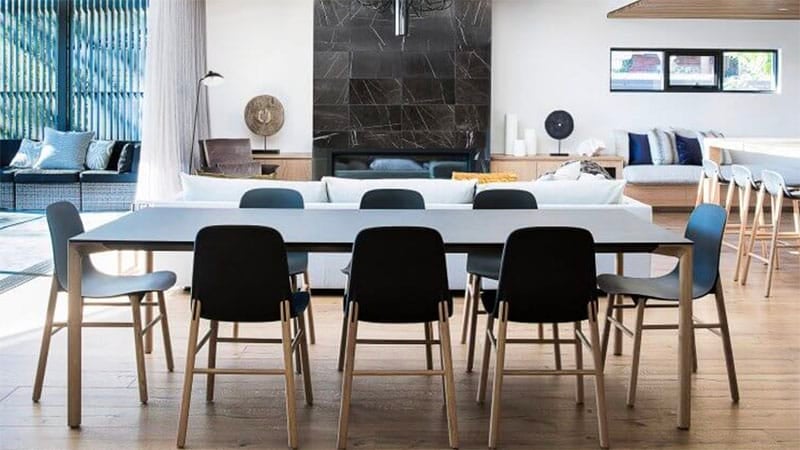 18. Fantastic Furniture
If you're in search of budget-friendly furniture in Sydney, Fantastic Furniture should certainly be at the top of your list. As one of the most affordable furniture stores in Sydney, it offers a vast assortment of quality furniture for every room in your home. From sleek and modern designs, to rustic and cozy pieces, this furniture retailer has got you covered. Whether you're a college student on a tight budget or a new homeowner, Fantastic Furniture offers unbeatable prices that won't break the bank.
Location: Multiple locations, see website.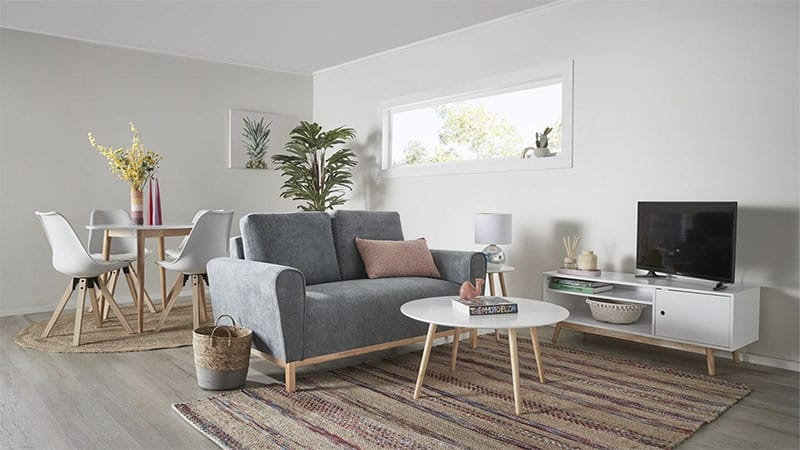 19. Icon by Design
For those moving into a new space or hoping to liven up an existing room, pay attention to Icon by Design. This retailer offers stylish furniture that remains on-trend at an adorable price. The overall influences of these pieces are from Scandinavia, with timeless designs and mid-century inspirations infused in each product. With regular discounts and high-quality materials, you'll be updating every room in the house in no time.
Location: Supa Centa Moore Park, 2A Todman Ave, Kensington NSW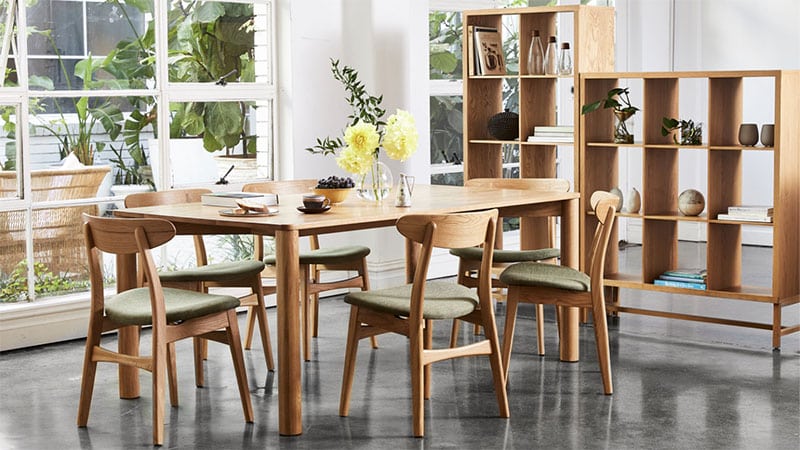 20. James Lane
James Lane is a reputable furniture store in Sydney known for crafting high-quality, contemporary pieces that effortlessly balance style and functionality. Their wide range of designer furniture and homewares draws inspiration from the latest trends in architecture, interiors, art, and design. With a preference for natural materials and clean lines, James Lane creates furniture that harmoniously complements each other, creating a sophisticated and relaxing home ambiance.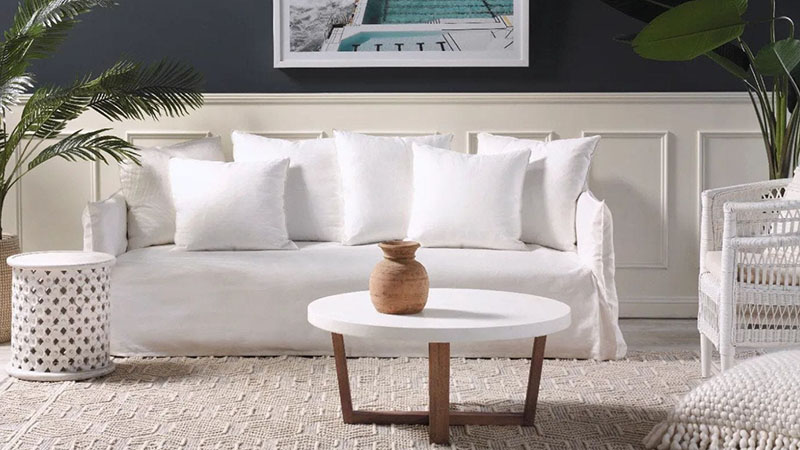 Best Furniture Stores Sydney FAQs
What are the best high-end furniture stores in Sydney?
Some of the best high-end furniture stores in Sydney include BoConcept, Living Edge, Koskela, KE-ZU, Fred International, and Coco Republic.
Which Sydney furniture stores offer sustainable products?
You can pick up sustainable furniture from both Jardan and Koskela, which pride themselves on sustainable sourcing. IKEA also offers a line of sustainable products.  
Which Sydney designer furniture stores are affordable?
Home Furniture on Consignment buys and sells pre-owned designer furniture, so you can pick up some brilliant, quality pieces at an amazing price.
Which furniture store has the best prices?
IKEA is known for being budget-friendly, though they do have higher-priced items too. You can also get affordable furniture from stores like Home Furniture on Consignment, Freedom Furniture, and Adairs.
SUBSCRIBE TO OUR NEWSLETTER
Subscribe to our mailing list and get interesting stuff and updates to your email inbox.