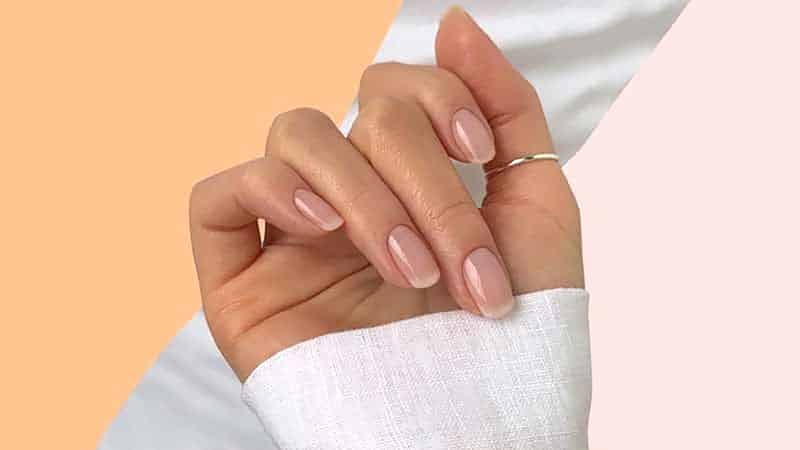 You have heard of the French manicure, and maybe you're even familiar with the social media trend, the Russian manicure. But do you know what the American manicure is? This is one of the coolest approaches to nail art, giving those who love the classics a chance to try them out, but with a modern twist. It is similar to the French tips but has a much more flattering and wearable finish, and it will look great for all occasions. This option will appeal to women of all ages because of its versatility. Find out everything you need to know about American manicure nail art and try it out for yourself!
What is an American Manicure?
The American manicure is a modern twist on the French manicure but is every bit as sophisticated. The difference is that the tips use a white hue that is less crisp and therefore creates less contrast with the natural base color. You then paint a sheer, natural shade over the entire nail, including the white. The result is a super wearable and undeniably flattering finish that can be created with the nail shape and your chosen length. It will also lend itself to various occasions, including more formal events (or keep it for every day if you want to draw attention to your hands).
American vs French Manicure
There are many similarities between French and American manicures. They both feature white polish at the tips and a light base coat. However, the French approach uses a pink hue, while the American is created with a sheer polish for a more natural finish. There is less contrast, giving you subtler, more wearable nail art. Or, you can go bold. Colorful tips are a great way to give a classic look a modern twist. Adding a line of your favorite bold hue to the end of your nails is also considered a French manicure, as long as it's completed with sheer polish.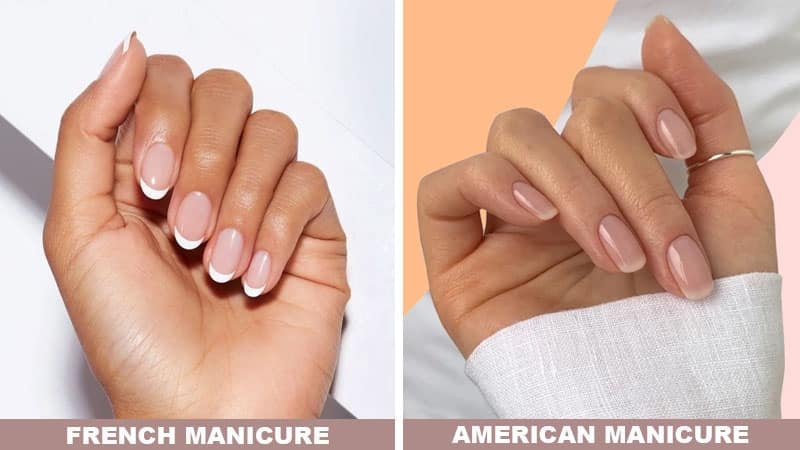 How Much is American Manicure?
The American manicure is not one of the most expensive options for nail art, but the salon you choose and the polishes you use will determine the price. You could pay up to $70 for your nail art, but you will likely find this price worth it.
How Long Does an American Manicure Last?
If you opt for standard polish, your American manicure will likely last around a week. However, if you choose gel or SNS nails, this will last much longer (potentially up to three weeks). Of course, you must also consider your lifestyle and how you care for your nail art, which will affect its longevity.
What to Get for American Manicure?
If you want to try the American manicure, then you need only a few products to create this dreamy finish. You want a white polish that will be used only on the tips, then a nude or natural hue to paint over the entire nail, and a clear top coat for extra strength. Most manicurists can paint the tip freehand. If you need more help, there are stencils that you can use to help you achieve a neater result.
American Manicure Nail Ideas
American Manicure Coffin Nails
One of the easiest ways to draw attention to your American manicure is with coffin nails. The nail shape is defined by their tapered sides and square tip (they resemble the shape of a coffin, hence the name). And because of the interesting shape and the focus on the work at the tips, this is a brilliant combination. It will look especially flattering on longer nails which will elongate the finger.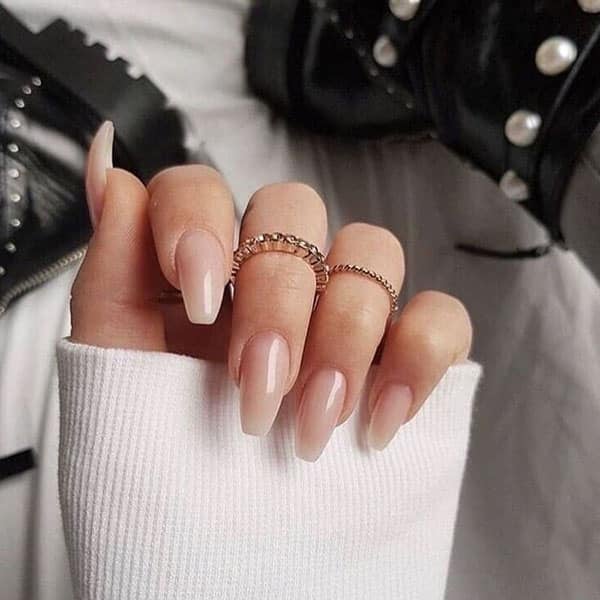 American Manicure Square Nails
Square nails have blunt sides and a straight tip and are one of the simplest shapes to achieve. It is a look that complements the classic French manicure, achieved with a horizontal white line at the tips. But it can also be used for an American manicure. It is super low-maintenance and ideal for nails of all lengths (including short ones).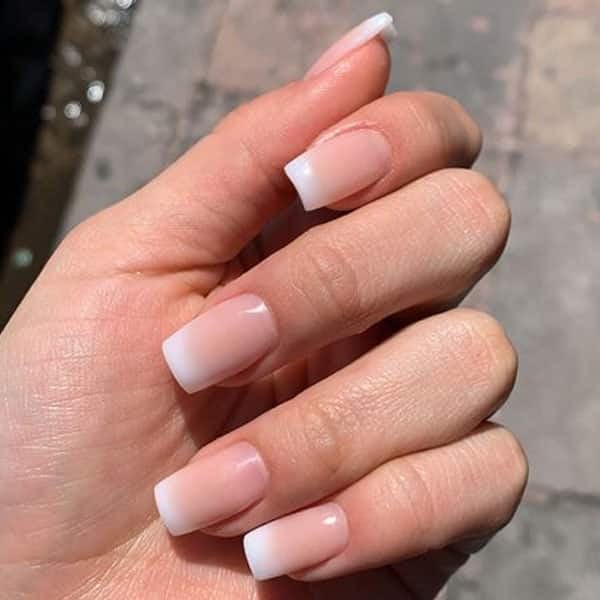 Ombre American Manicure
An ombre American manicure is a great approach for those who want to transition gradually between the lightness of the tip and the nude base coat. The result will be less precise and create a more blended finish. This is an excellent option for those who are not confident enough to create the white tips, which need a steady hand.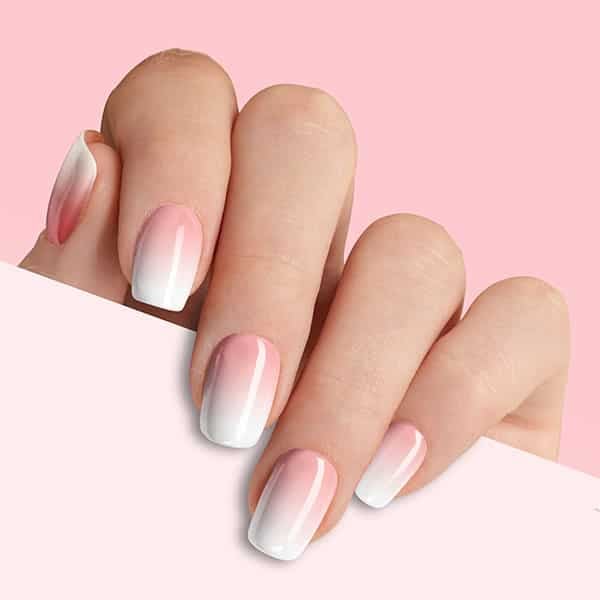 SNS American Manicure
The SNS manicures, or Signature Nail Systems, are strong and long-lasting. This makes them an appealing option for those who want their nail art to last (up to three weeks). The key difference to this option is that it is created with a special powdered formula; you will dip your fingers into a powder color and secure it with a bonding liquid.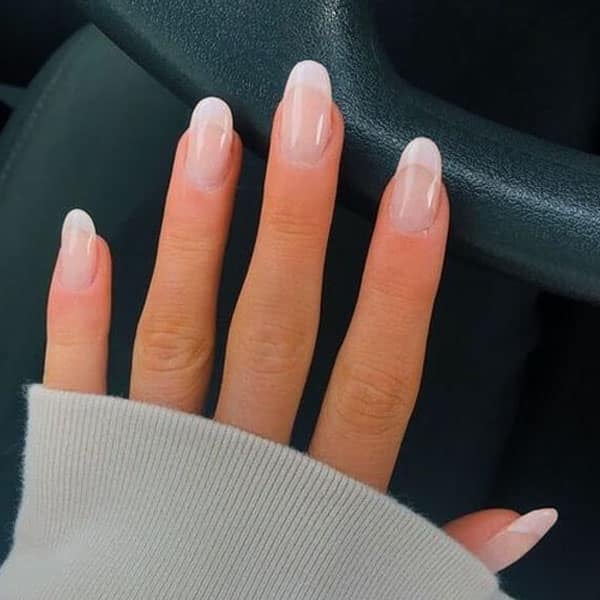 Pink Base American Manicure
The original approach to the American manicure was created with white tips and a pink base coat. This is very similar to the traditional French manicure, but the way the look is created feels softer and more wearable. This is not the most common way to try out nail art, though, as that is often done with a nude or natural hue.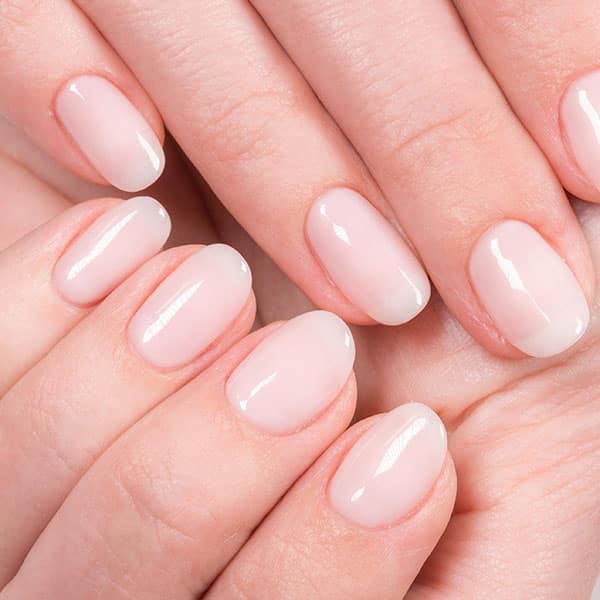 Pastel American Manicure
The American manicure does not have to be created with the classic white and nude combination, and there are many options to allow you to experiment with the finish. This includes trying out your favorite pastel nail shades for a cute and feminine finish. Pastels are appealing because they are exceptionally flattering and will complement all skin tones. They are also a fun way to introduce color into your nail art.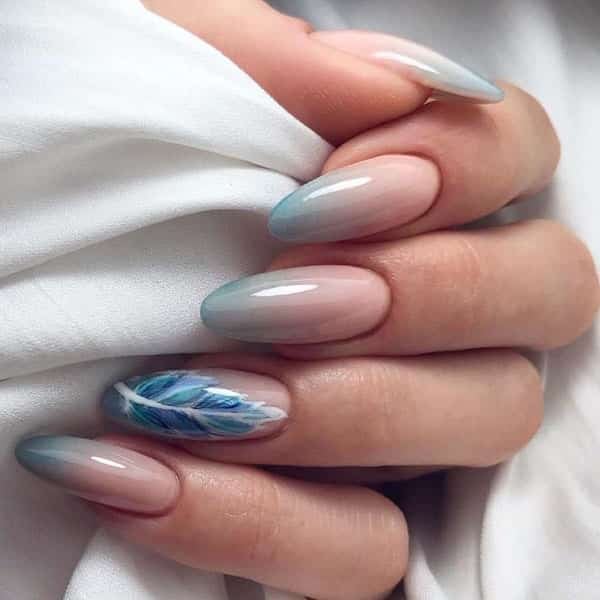 American Manicure Almond Nails
If you love the drama of coffin nails but feel they are too not strong and durable enough for you, then a welcome alternative is almond nails. They are slender at the sides with a rounded tip and look great when worn long or short. This is not the strongest or most practical shape and can be prone to breakage. But it is ideal for achieving a feminine finish and will elongate the fingers.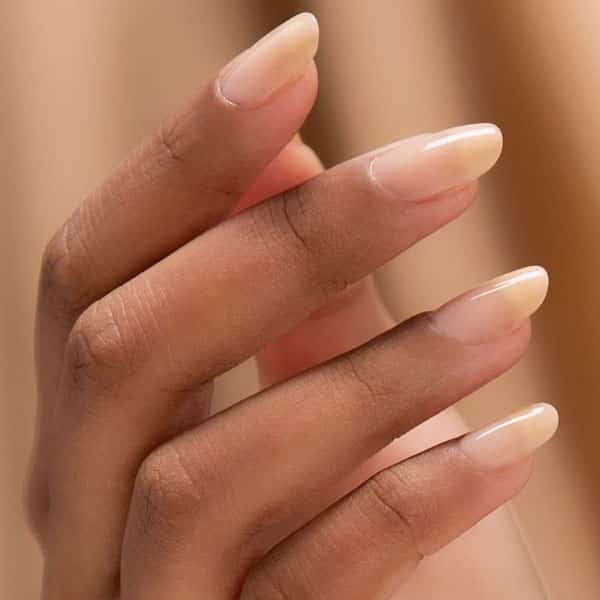 American Manicure Round Nails
Round nails are super flattering and defined by their rounder appearance. It is a great option for elongating the fingers and making the nail beds appear more narrow (great for those who want their fingers to look slimmer or longer). This shape is strong and durable and much less likely to snag on things. The result is a neat finish that appeals to those who prefer a minimalist aesthetic.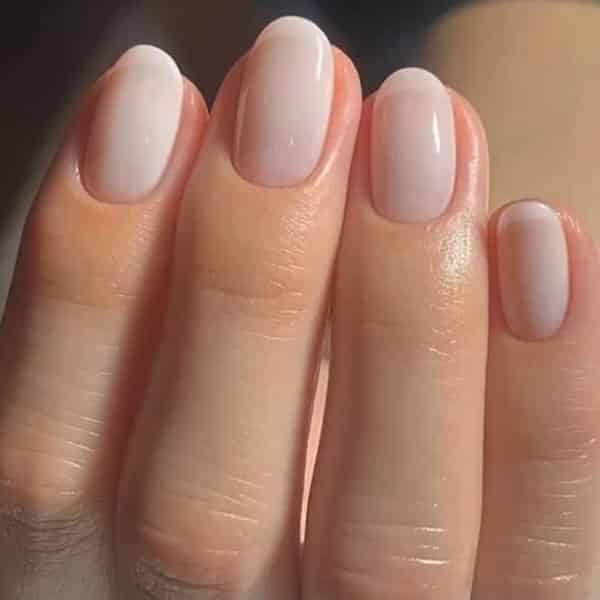 American Gel Manicure
Gel nails give you versatility with your manicure, and you can choose from a soft or hard gel (which is applied to nail extensions). This manicure is created using specially formulated polish, then cured under a UV or LED lamp. This will harden the polish and create a strong and durable finish. It will also last much longer than regular polish.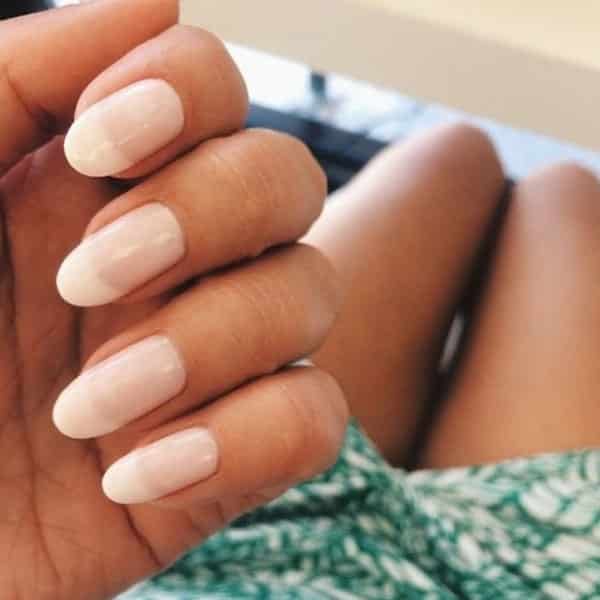 American Manicure FAQs
How is an American manicure done?
The American manicure can be done in several ways, but the most common finish is to paint the tips white and then add nude nail polish over the entire nail. This will create a subtle, blended finish that is ideal for all occasions.
How long does an American manicure take?
The American manicure will take around 45 minutes to complete, although this can be longer depending on your chosen polishes (for example, gel nails need time to cure and harden). Other factors affecting the length of time include your chosen shape and how much buffing and cleaning you have beforehand.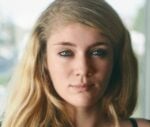 Cailyn Cox holds a degree in journalism and has been working with The Trend Spotter as a writer for over ten years. She has worked with some of the most prestigious women's and men's lifestyle publications. For her, writing is not just a job; it's a passion, which is why each article she writes is approached with such enthusiasm and dedication. She has extensive knowledge of hairstyles, tattoos, and beauty and has made a career out of creating informative articles that appeal to women and men of all ages.
SUBSCRIBE TO OUR NEWSLETTER
Subscribe to our mailing list and get interesting stuff and updates to your email inbox.