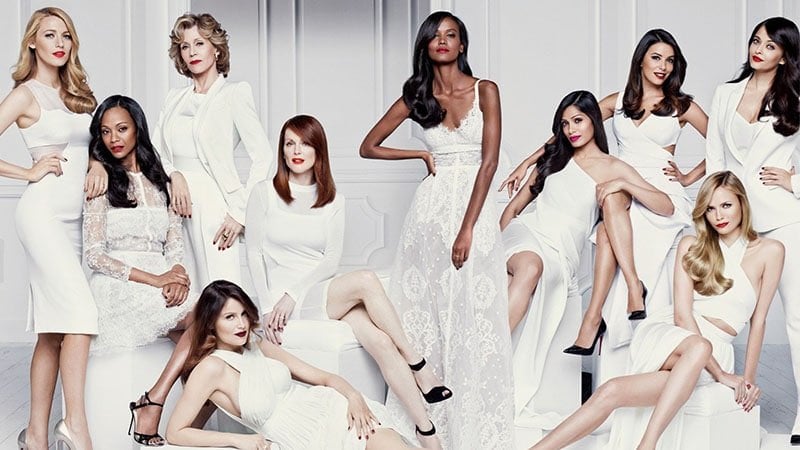 The world of celebrities is full of sexy and beautiful women who come in all shapes and sizes. Each has found success through various avenues and uses that as a platform for advocacy and philanthropy to highlight important matters such as the rights of women, children, people of color, the LGBTQI+ community, refugees, and animals. In this post, we have rounded up the hottest female celebrities today, including award-winning actors, magazine cover models, chart-topping singers, and successful businesswomen. However, these women also prove that beauty is more than skin deep – it's what's inside that also matters.
RELATED: 50 Most Beautiful Women Over 40
RELATED: 20 Most Beautiful Black Women in the World
1. Margot Robbie
Australia's sweetheart, Margot Robbie, has been working hard, acting in nearly 20 works in the past five years while producing 12 of those. Her role as Harley Quinn in the Suicide Squad films has elevated her status and popularity, and made her one the hottest female celebrities. Her work was nominated for two Academy Awards, five British Academy Film Awards, five Screen Actor Guild Awards, and four Golden Globes. Despite this hectic schedule, she still maintains her down-to-earth and quintessentially Aussie approach to life, which is refreshing. She also vocally supports human rights, gender equality, the Time's Up movement, LGBQI+ rights, and women's rights.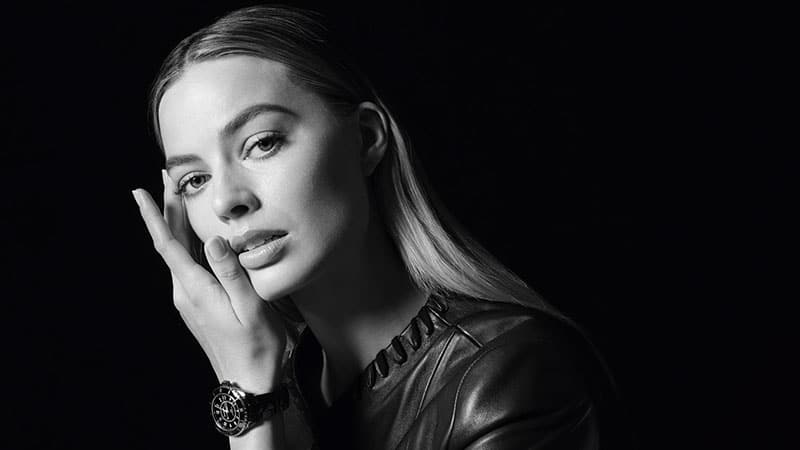 2. Zendaya
Zendaya is absolutely the IT girl of the moment. She's an American actor and singer who first starred in the Disney Channel show Shake it Up. Since then, her stardom has just risen, with roles in Euphoria, the Spiderman movies, and the upcoming Dune. She's passionate about promoting diversity and inclusion by raising awareness about underserved communities, attending the Women's March, and showcasing support for the Black Lives Matter movement. Plus, she continues to be a style icon, representing labels like Valentino and Bulgari.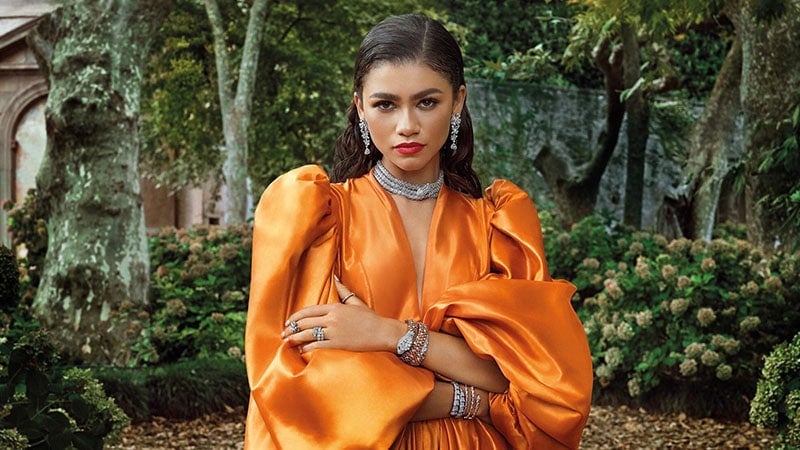 3. Jennifer Lawrence
Academy Award-winning actor Jennifer Lawrence is undoubtedly one of Hollywood's hottest female celebrities. She has a range of critically acclaimed movies and box office hits under her belt, and she's regularly the face of French fashion house Dior. Her funny and relatable approach to life also makes her much more attractive, coming across as the girl-next-door. Beyond her work, she considers herself a feminist and advocates for eliminating pay discrepancies in Hollywood. Plus, she's a supporter of the Time's Up movement, which raises money to support victims of sexual harassment.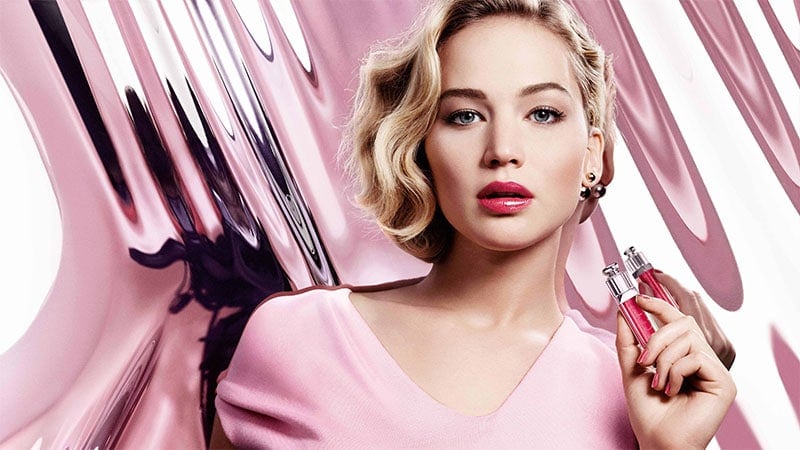 4. Rihanna
Rihanna is not just a hottie because of her killer curves and incredible voice. It's her embrace of and love for women of all shapes, sizes, and colors that sets her apart as one of the hottest female celebrities. There's not much more attractive than a woman who lifts other women up. She's shown this through her beauty label, Fenty, which has one of the most diverse ranges of product colors on offer. It revolutionized the industry, highlighting an issue of many women of color face when it comes to makeup. Plus, she then released her Savage X Fenty lingerie line, which is size inclusive and showcases models with all different body types, redefining the standards of female beauty.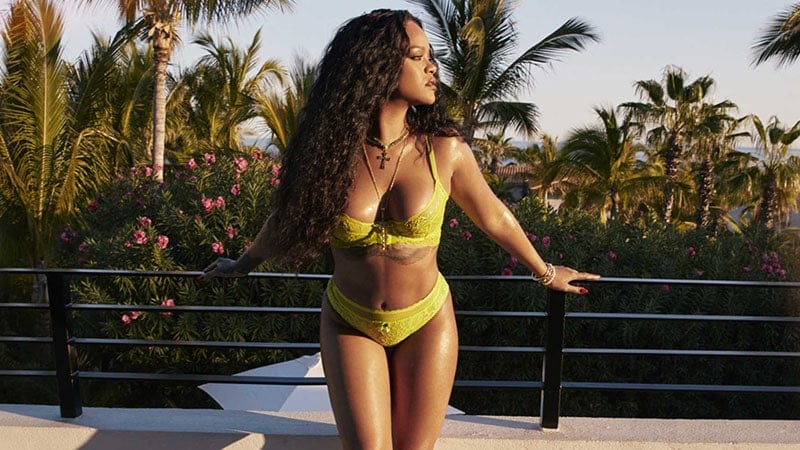 5. Kristen Bell
If comedic chops are the most attractive trait, then Kristen Bell is the hottest woman around. Her long and illustrious career began on Broadway before winning acclaim as the titular character in Veronica Mars. She's gone on to appear in comedies like Forgetting Sarah Marshall, Bad Moms, and The Good Place while also voice acting and singing in roles including Frozen. As a vegetarian, Kristen is an animal lover who supports various animal charities. Finally, she's also an entrepreneur with a couple of businesses, including Hello Bello, which makes plant-based baby care products, and This Saves Lives, a healthy snack food brand that sends life-saving food to children in need.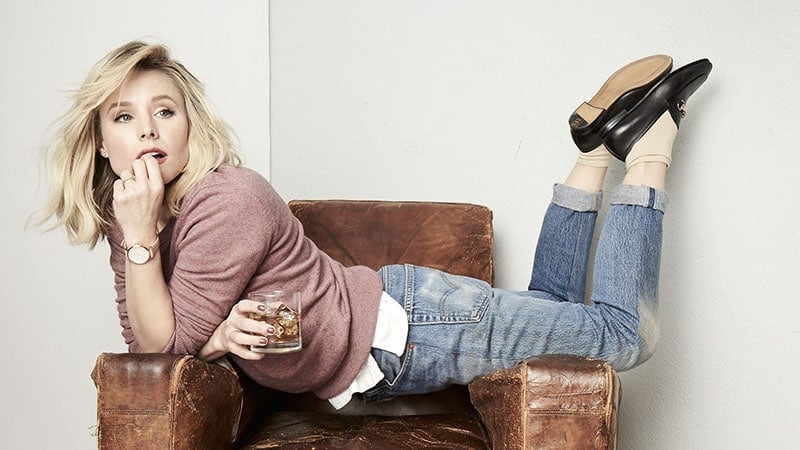 6. Lucy Liu
As an actor, producer, and director, Lucy Liu has enjoyed a long and illustrious career in Hollywood. She's appeared in television shows such as Ally McBeal, Elementary, and Why Women Kill, as well as movies like Charlie's Angels. However, beyond the screen, Lucy Liu is also a talented artist, with exhibitions in venues such as the National Museum of Singapore. Plus, she continues to model for brands like Gucci and Stella McCartney. In 2015, she chose to become a single parent through a surrogate because women can, in fact, have it all.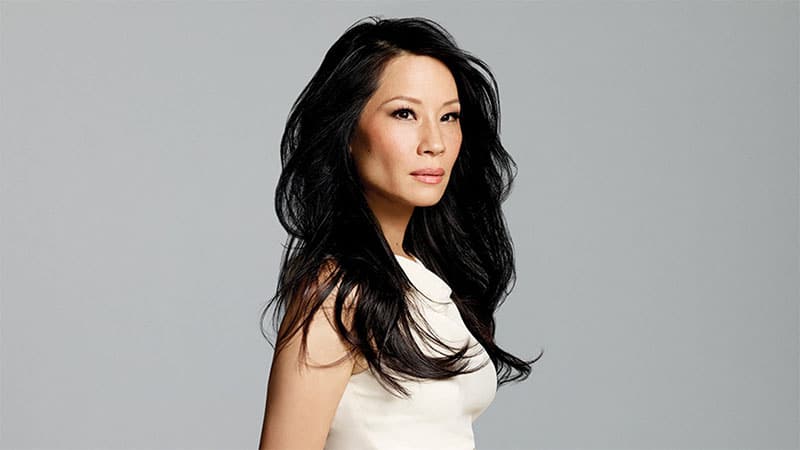 7. Priyanka Chopra
Indian actor Priyanka Chopra is easily one of the hottest female celebrities today. She began her career with a win as Miss India World and followed it with success in both Bollywood and Hollywood, with more than 70 credits under her belt. She's also an active philanthropist through her Priyanka Chopra Foundation for Health and Education, donating money to support underprivileged children. Additionally, she's outspoken about women's rights issues, education, equality, and the gender pay gap. In 2021, in collaboration with her husband Nick Jonas, Priyanka raised money for much-needed supplies in India to help fight the Covid-19 pandemic.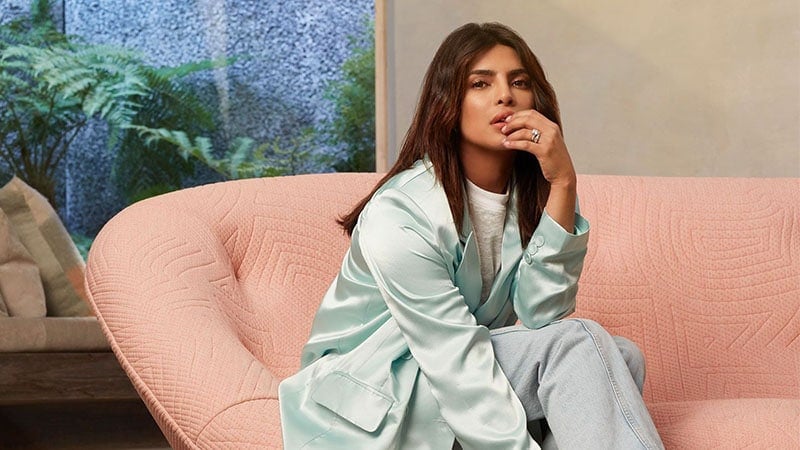 8. Natalie Portman
Israeli-born American actor, Natalie Portman, is a picture of elegance and grace. Not only is she Thor's girlfriend and Senator of Naboo, but she's also won an Academy Award and two Golden Globes for her roles in Black Swan and Closer. However, she's just as much brains as she is beauty, boasting a Psychology degree from Harvard, an English Literature degree from Brown University, and multiple papers published in scientific journals. When it comes to charitable works, she's a vegan who advocates animal rights; she's also a member of the One Voice movement and supports the Time's Up initiative. Finally, her latest investment is in the National Women's Soccer League, bringing a team to Los Angeles.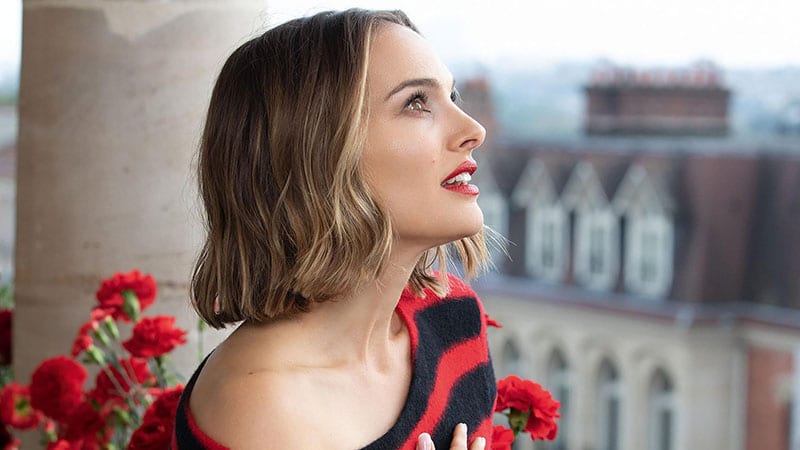 9. Mila Kunis
Getting her start young on That 70's Show, Mila Kunis has transitioned from a talented child actor to a successful adult actor and businesswoman. Her movie and television credits include actions, thrillers, and comedies, plus voice acting as Meg in the long-running Family Guy. In 2014 she also announced she was launching her own production company, Orchard Farm Productions. With her striking features and incredible physique, Mila is the kind of woman who looks effortlessly sexy in both glamorous photoshoots and kicking about Beverley Hills in trackpants and ugg boots – proof that she deserves a place on the hottest female celebrities list.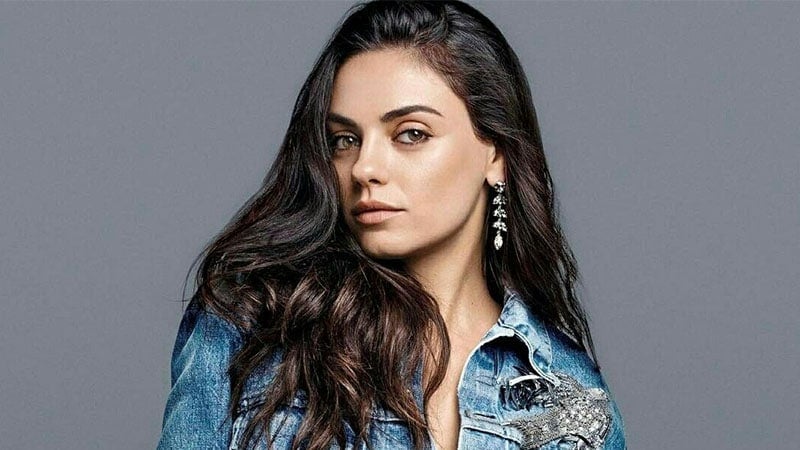 10. Blake Lively
Blake Lively is undoubtedly a babe, with her amazing figure, thick blonde locks, and sparkling eyes. However, it's her cheeky public banter with her husband, Ryan Reynolds, that makes her even more lovable. From cropping him out of images to trolling his Instagram comments, their fun-loving approach to life and relationships makes them seem down-to-earth and hilarious. Work-wise, she's perhaps best known as Serena Van Der Woodsen on the hit TV series Gossip Girl.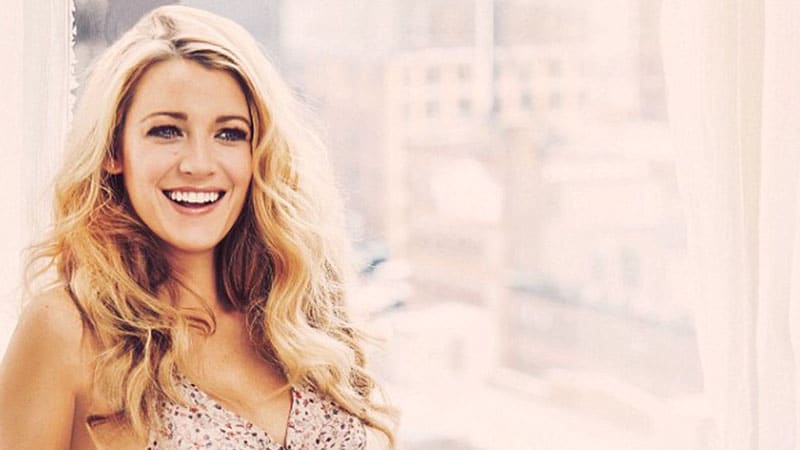 11. Selena Gomez
Charismatic and mature beyond her years, Selena Gomez has grown up in the spotlight. Her career began with a role on Barney & Friends and has evolved to include six studio albums, multiple music tours, multiple producer credits, including 13 Reasons Why, and over 100 acting credits from video shorts to long-running television shows. She's been outspoken about her health struggles, including lupus and a kidney transplant. Plus, she supports LGBTQI+ rights, is a UNICEF ambassador, and collaborates with WE Charity which empowers youth. In 2020 she also launched a makeup line called Rare Beauty and the corresponding Rare Beauty Fund to increase access to mental health services.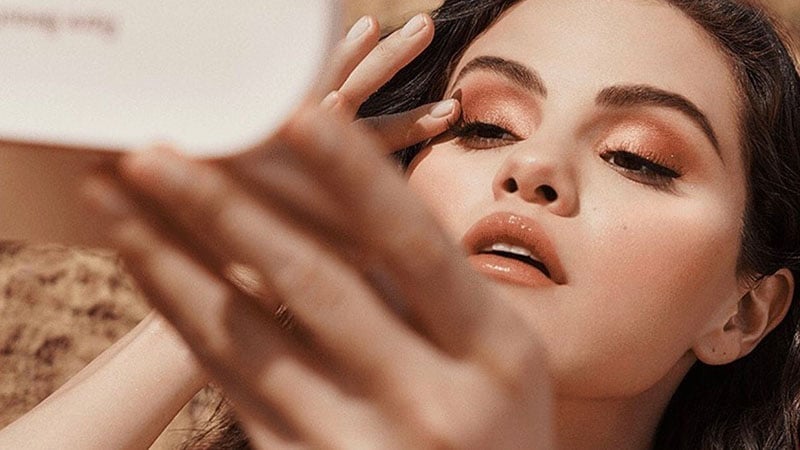 12. Charlize Theron
Charlize Theron is an icon. The stunning South African-American actor and producer has starred in over 60 works and produced more than 20 over her illustrious career. However, it's her efforts outside of Hollywood that make her one of the hottest female celebrities. She's a passionate advocate for various causes, including HIV education, gender equality, and domestic violence. As the founder of the Charlize Theron Africa Outreach Project, she helps create change by assisting African youth to protect themselves from HIV. The project does this through access to knowledge, empowerment, responsible communities, access to health services, and positive and healthy behavior.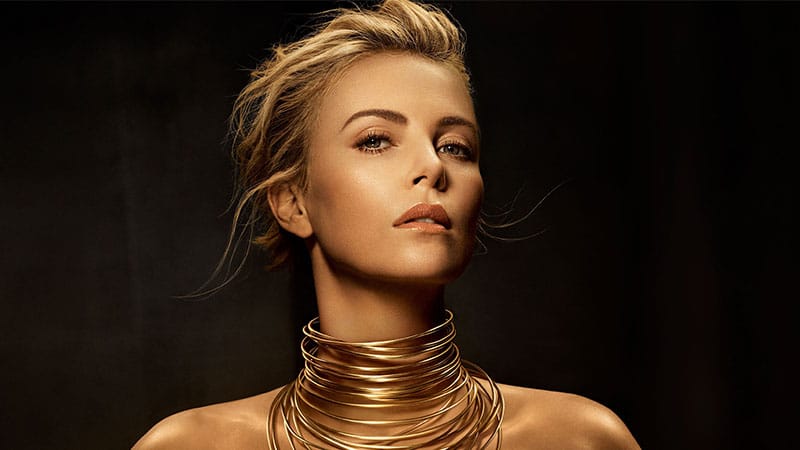 13. Beyonce
It's a well-known fact that Beyonce is an absolute Queen. Not only does she have an incredible, powerful voice that has brought so much to her fans and women of color, but she's also compassionate and forgiving. Her list of professional success is almost unending. Starting with Destiny's Child, she's now released six solo studio albums, five live albums, appeared in ten films, directed four films, founded an entertainment company, collaborated with brands like Pepsi and Adidas, and launched two clothing lines. Plus, she's has made significant philanthropic and charitable donations for dozens of different causes, including Black Lives Matter, and established the Black-Owned Small Business Impact Fund. Of course, she does it all while looking flawless.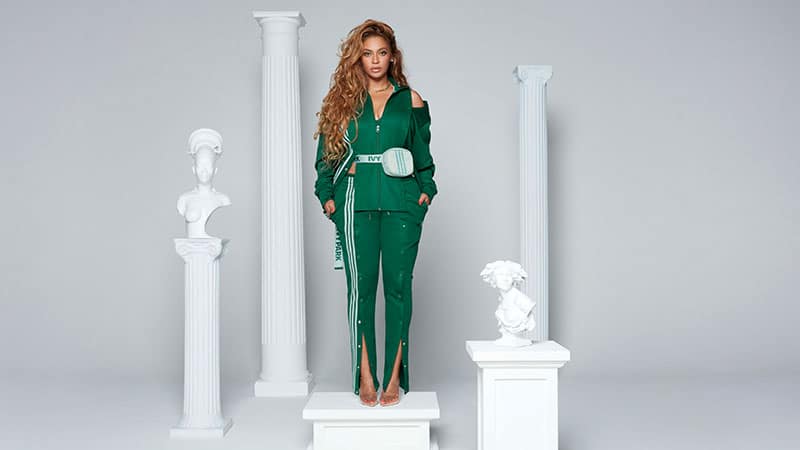 14. Anne Hathaway
Anne Hathaway's big smile, warm eyes, and natural grace place her firmly on the hottest female celebrity list. While she was stunning as Amelia Mignonette Thermopolis Renaldi, Princess of Genovia, she's come a long way as an actor, bagging several awards. These include an Academy Award, a Golden Globe, a Screen Actors Guild, and a BAFTA. These days she regularly chooses roles that portray strong, independent women, a true reflection of her values. However, her values in supporting LGBTI+ rights also earned her a National Equality Award in 2018.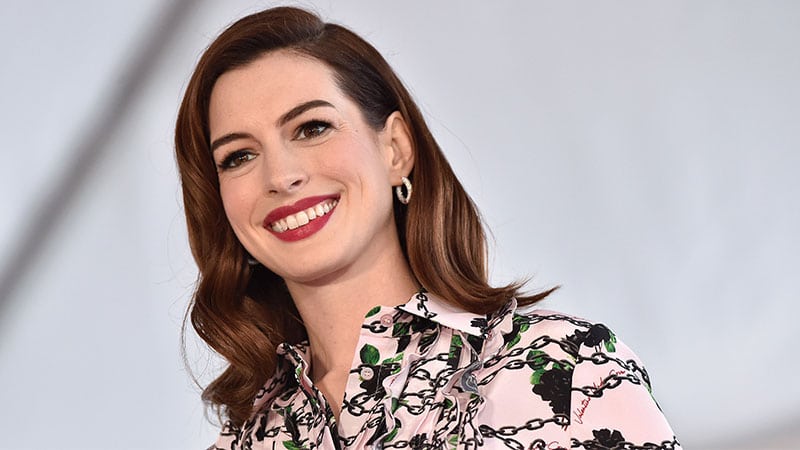 15. Megan Fox
Having taken some time off from the spotlight to start a family and recover from the pressure of Hollywood, Megan Fox is back and as hot as ever. However, now, older and wiser, she's speaking publically about her sexualization from a young age, and the impact media portrayal has on actors (especially young women during the late 90s and 2000s). New projects on the horizon for Megan include thrillers, actions, and comedies, which really let her stretch her acting muscles and comedic chops.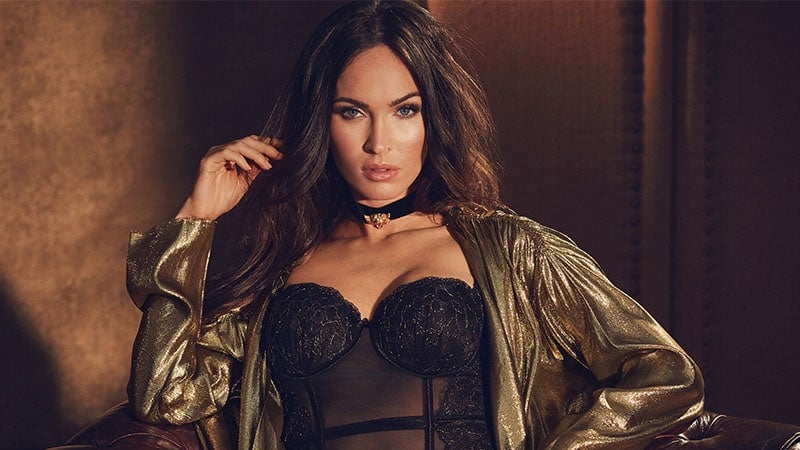 16. Alexandra Daddario
Alexandra Daddario's eyes could pierce your soul with their striking blue gaze. With her porcelain skin and Baywatch body, this beautiful actor is easily one of the hottest female celebrities. Her breakthrough role was in the Percy Jackson film series, and she went on to star in a range of television shows and movies, including Why Women Kill, American Horror Story, Baywatch, and The Layover with fellow list inclusion, Kate Upton. In her spare time, she supports causes like United Nations Foundation's Nothing But Nets campaign and The Elizabeth Taylor AIDS Foundation.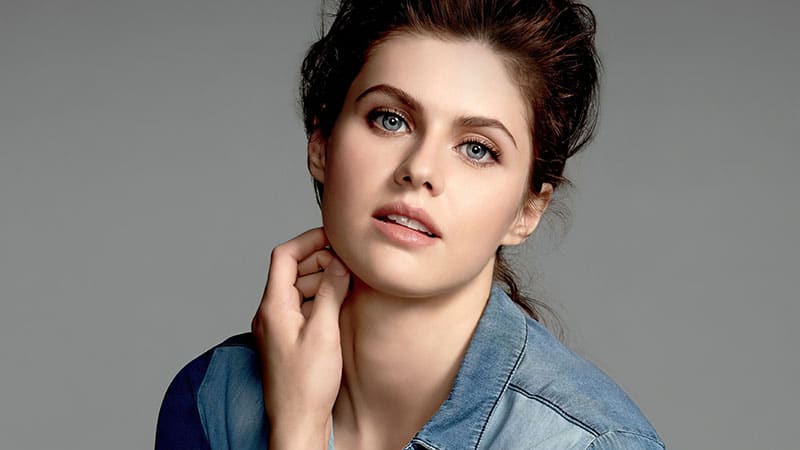 17. Jessica Alba
Jessica Alba found fame as an actor in both romantic comedies and action films, with her last role as Nancy McKenna in L.A.'s Finest. While she's often been recognized for her sexy physique and "sex kitten" characters, she's worked hard not to be typecast, taking on more serious, physically demanding roles. In addition to her acting career, she's enjoyed success with her two businesses. She founded The Honest Company, which encourages ethical consumerism with household items and body care products, and Honest Beauty, a range of skincare and beauty products.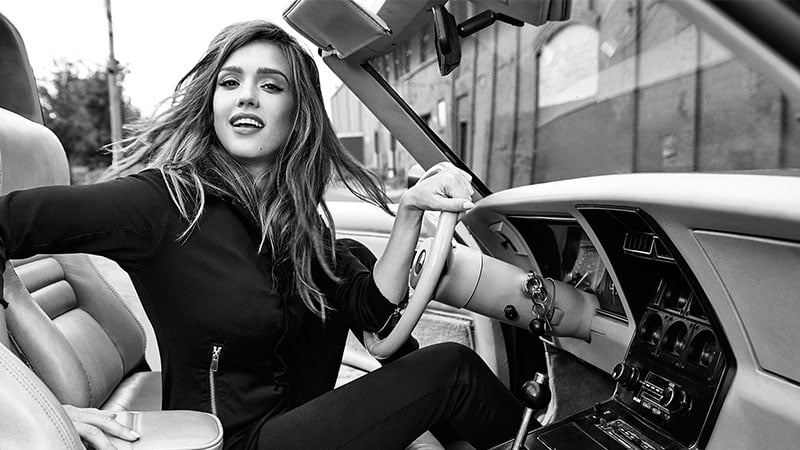 18. Gina Rodriguez
Multi-award-winning Actor Gina Rodriguez is best known as Jane Villanueva in Jane the Virgin. Her talent in the role landed her a Golden Globe for Best Actress in a Television Series Musical or Comedy. Gina is also an advocate for body positivity and acceptance. Over the years, she's reflected on her struggles not fitting into the "societal norms" of showbusiness because she's curvy, strong, and Latino. However, she worked hard to overcome her worries serving as an inspiration to other women.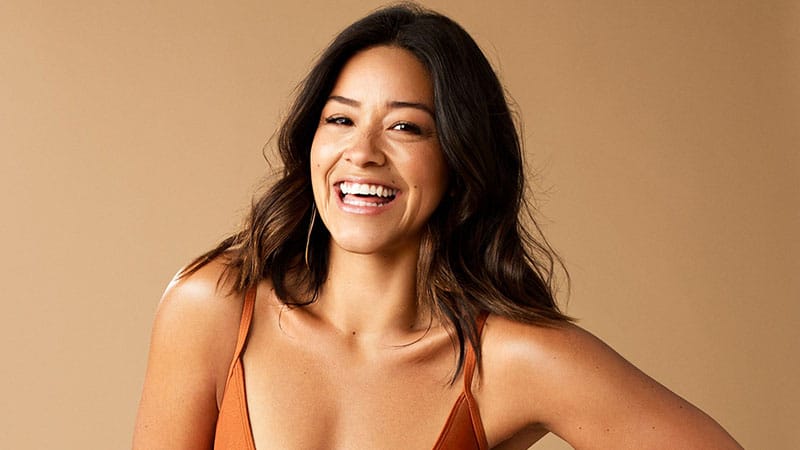 19. Emma Watson
Young Emma Watson first graced us with her presence as Hermione Granger, the smartest witch in the Harry Potter franchise. Since then, she's taken on several different projects, from small independent films to Disney blockbusters. One thing that makes Emma stand out as one of the hottest female celebrities is her unrelenting advocacy for women's rights. She delivered an empowering speech at the UN as part of her HeForShe campaign, is a UN Women Goodwill Ambassador, and is a vocal supporter of transgender rights. Her eloquence, compassion, and natural beauty are all part of her appeal.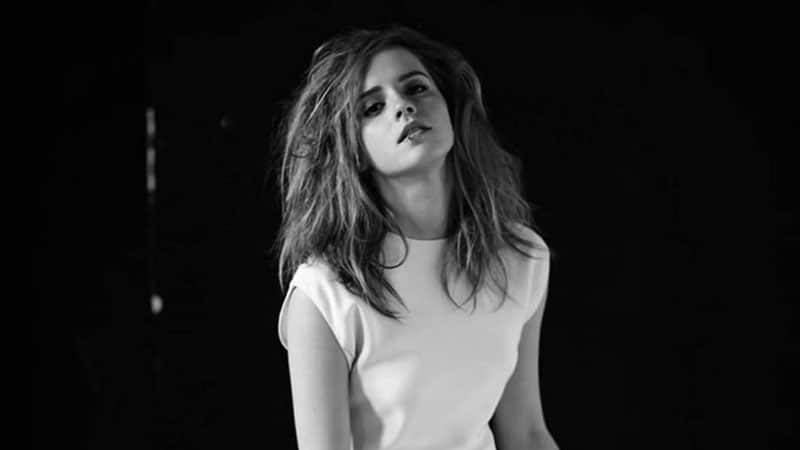 20. Salma Hayek
Salma Hayek has some of the most famous curves in Hollywood. Born in Mexico, Salma moved to the United States in the early 90s, finding success in roles like Desperado, Wild Wild West, and Frida. In 2000, she launched her own production company, Ventanarosa, which is currently signed with HBO Max. Over the years, her other business ventures have included co-founding Juice Generation's Cooler Cleanse and a cosmetics and skincare range called Nuance by Salma Hayek. Keep an eye out for her in the upcoming Eternals film, one of the newest projects from Marvel Studios.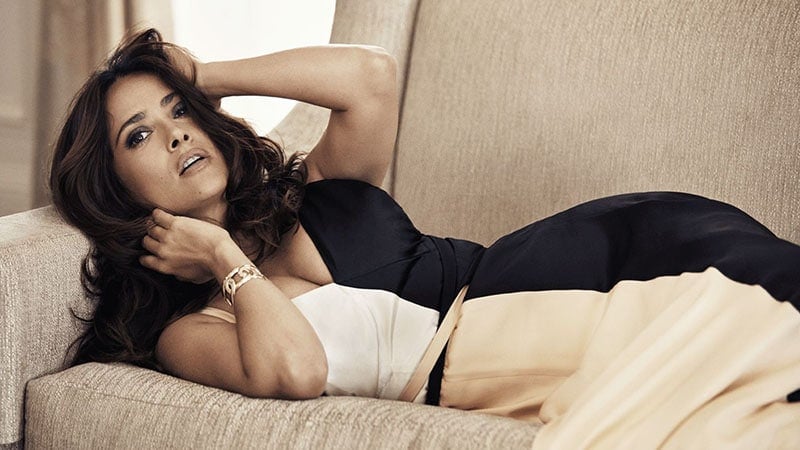 21. Keira Knightley
As the face of Chanel for more than a decade, it's unsurprising the Keira Knightly is one of the hottest women in the world. She's sultry, elegant, and, not to mention, has cheekbones that could cut glass. Keira found fame in the Pirates of the Caribbean franchise as the feisty and adventurous Elizabeth Turner and has followed up with several period dramas and romance movies. Additionally, she's a proud feminist who's passionate about women's and refugee rights, supporting and working with both Amnesty International and the UNHCR.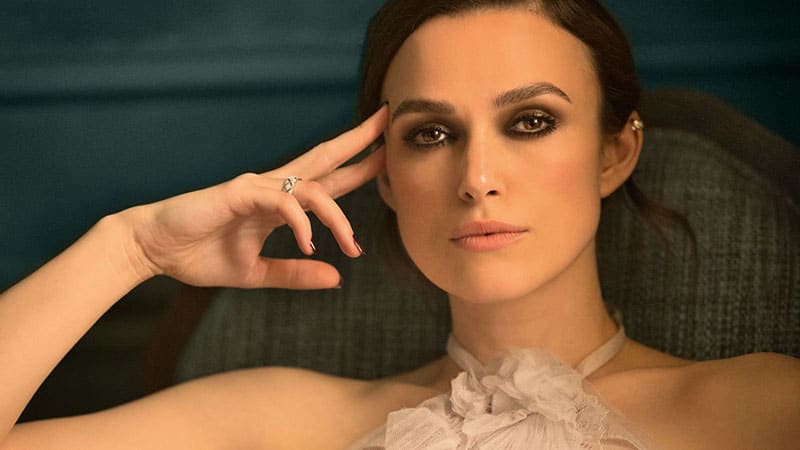 22. Jennifer Aniston
While we all know Jennifer Aniston as Rachel Green from Friends, she found a lot of success beyond the small screen. Not only has she successfully transitioned to the big screen with hits like Marley & Me and We're the Millers, but she also owns a production company called Echo Films. Between this and her many endorsement deals, she's ranked among the wealthiest of Hollywood's leading ladies. Plus, her stunning looks, icy blue eyes, banging body, and eternally enviable hair all reinforce her place on the list of hottest female celebrities.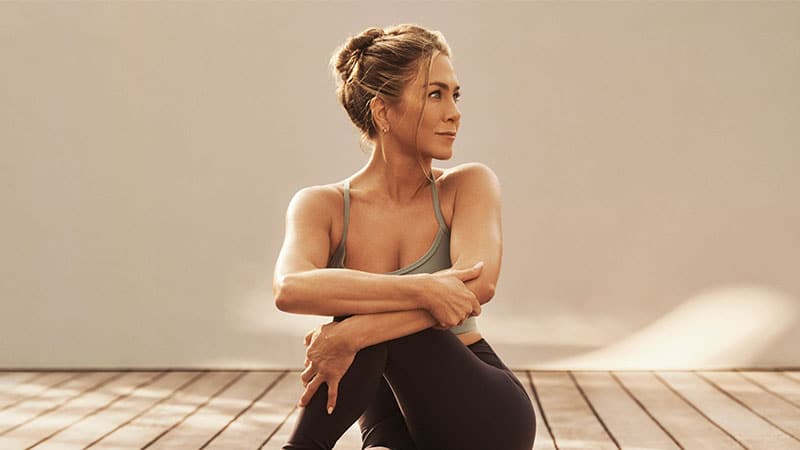 23. Halle Berry
Halle Berry made history by becoming the first woman of color to win an Academy Award for Best Actress for her role in the gritty drama, Monster's Ball. Other high-profile roles on her resume include the X-Men franchise, playing a Bond Girl in Die Another Day, and the thriller, Gothika. Outside Hollywood, she's a supporter of LGBTQI+ rights, testified along with Jennifer Garner for anti-paparazzi laws, and participated in Gucci's Chime for Change. Plus, she has a website called rē•spin, which is a digital health and wellness community.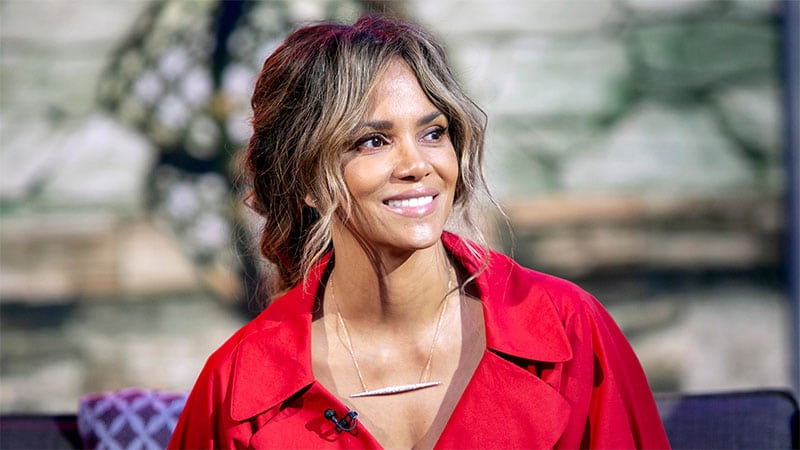 24. Emma Stone
Academy Award-winning actor, Emma Stone, is a natural entrant on the hottest female celebrity list. Between her vast and varied movie titles from Superbad to Birdman and Cruella, she's a well-known face on the silver screen. She also models for brands like Louis Vuitton and Revlon. Despite being everyone's favorite redhead, she's actually a natural blonde but has proven with her alabaster skin and green eyes that she can rock any hair color. After her mother's battle with cancer, she promotes breast cancer awareness and raises money to fund cancer research.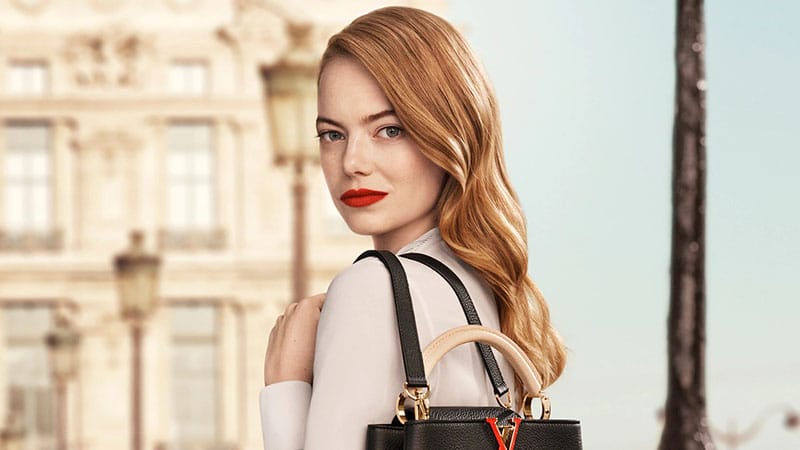 25. Eva Mendes
Keeping a low profile for the past few years, Eva Mendes is a shrewd businesswoman, actor, and model. Among her credits are films like Exit Wounds and The Place Beyond the Pines, plus campaigns for brands like Magnum and Calvin Klein. She's also an ambassador for McHappy Day, a cause close to her heart after her cousin's son was diagnosed with neuroblastoma. A lot of her time is spent designing for her clothing line, Eva by Eva Mendes, which she launched in partnership with New York & Co. Her outfits feature subtle textures, rich colors, and luxurious prints.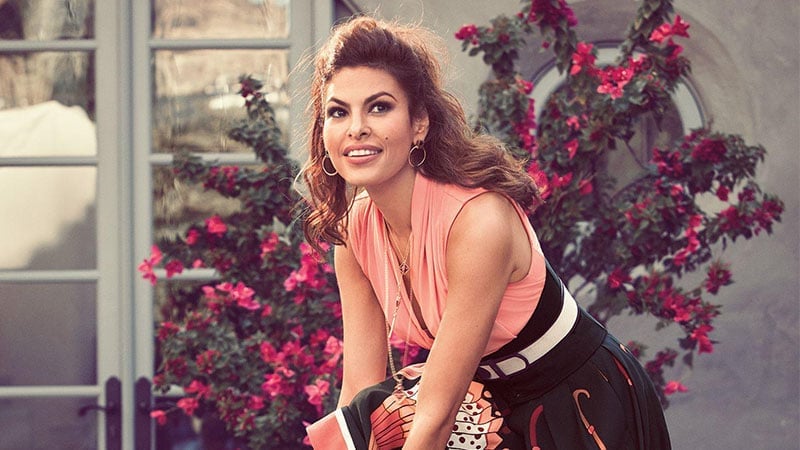 26. Scarlett Johansson
Fans of the Marvel Cinematic Universe will be very familiar with Scarlett Johansson. She plays The Black Widow and is an integral part of the MCU storyline. Plus, it's hard to contest that she's one of the hottest female celebrities. Off the silver screen, she's still a hero with a charitable heart. Over the years, she's supported various organizations seeking to better the world. This includes Oxfam, Stand Up To Cancer, and USA Harvest. Like many other women on this list, she also supported the Time's Up initiative and participated in the Women's March in Los Angeles in 2018, sharing her own experiences.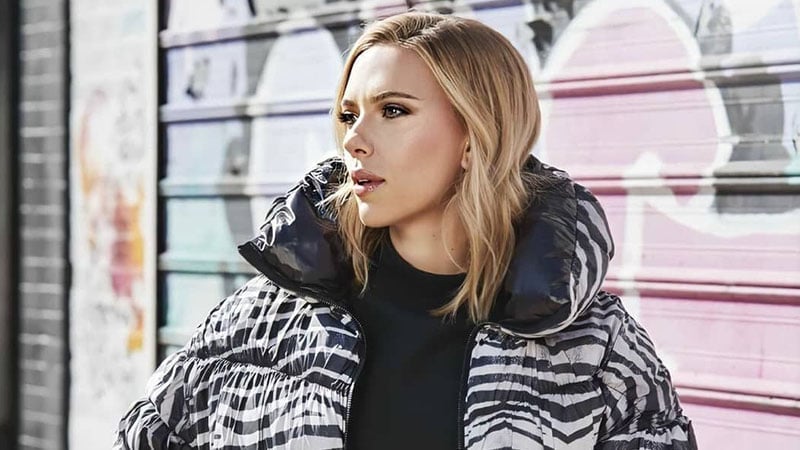 27. Jennifer Garner
Jennifer Garner is an American actor and producer with some of the most impressive cheekbones and dimples in the industry. She played various roles, from an international spy in Alias to Mama Llama in the children's TV series Llama Llama. Plus, Jennifer recently hit all fans of her rom-com 13 Going on 30 right in feels with a photo of her and co-star Mark Ruffalo. However, it's beyond the screen where she's making her most significant mark. She's an ambassador for Save the Children, campaigned for anti-paparazzi laws to protect children of celebrities, and co-founded an organic baby food brand called Once Upon a Farm.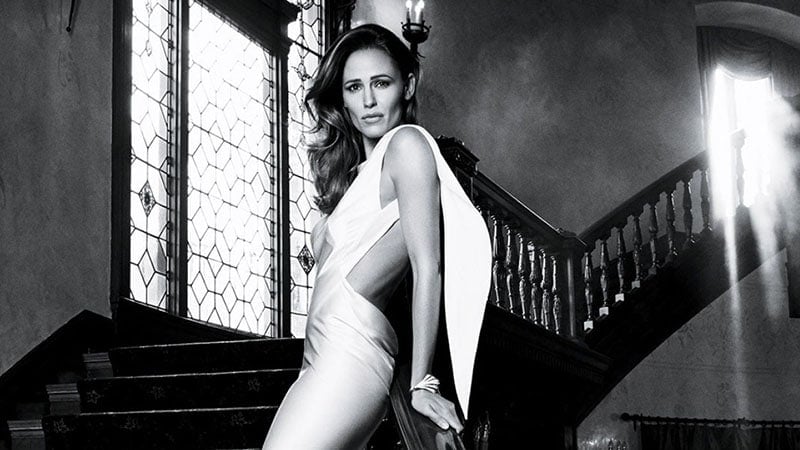 28. Jennifer Lopez
While she'll always be "Jenny from the Block," Jennifer Lopez is undeniably one of the hottest female celebrities. Look no further than her Instagram for proof! The esteemed singer, producer, and actor is also an incredibly successful businesswoman with a portfolio of investments and endorsements. These include Gucci and L'Oreal Paris, plus eponymous fragrances and her own skincare and beauty line, JLo Beauty. She's also a spokesperson for the Children's Miracle Network Hospital and founded the Lopez Family Foundation in 2009.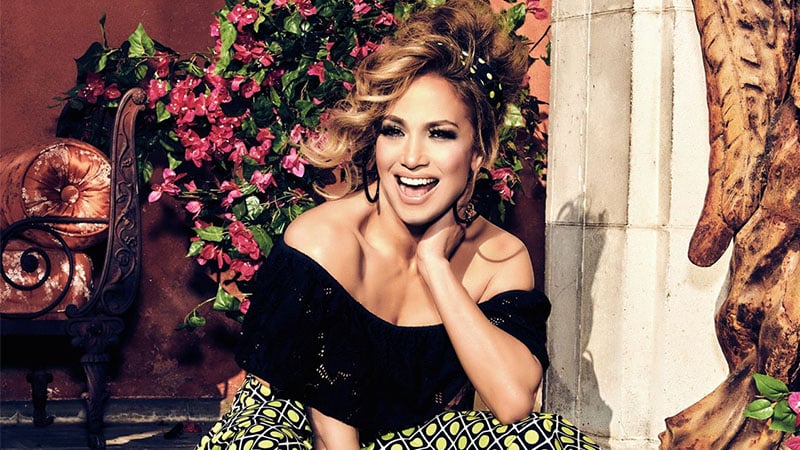 29. Emilia Clarke
Mother of Dragons Emilia Clarke is a must for the hottest female celebrity list. Her bubbly personality and zest for life complement her physical beauty. While many know her from her role in Game of Thrones, other appearances include Solo: A Star Wars Story, Last Christmas, and Heartbreaker Me Before You. She's also worked with global brands like Dior, Dolce & Gabanna, and Clinique. Additionally, she's been the ambassador for the Royal College of Nursing and supported the Time's Up movement. Finally, she launched her charity, SameYou, to develop better recovery treatments for survivors of stroke and brain injuries, an important cause after suffering her own brain injury.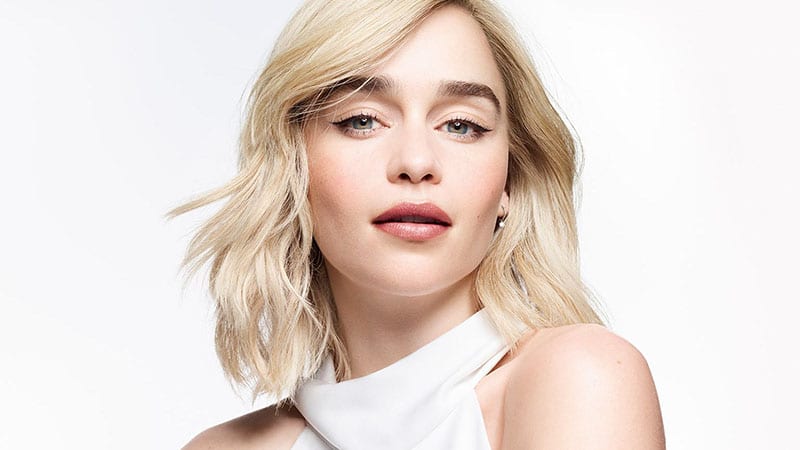 30. Amanda Seyfried
Amanda Seyfried is an American actor, producer, and singer. You'd recognize her from roles including Mean Girls, Mamma Mia, and Les Miserables. She's a natural beauty who looks just a good fresh-faced as she does glammed up for a red-carpet premiere. Throughout her career, she's been candid about dealing with obsessive-compulsive disorder, depression, and panic attacks, highlighting mental health issues that many people live with daily. She's also on the board of the International Network for Aid, Relief and Assistance. It's an NGO that provides aid to children injured in war zones.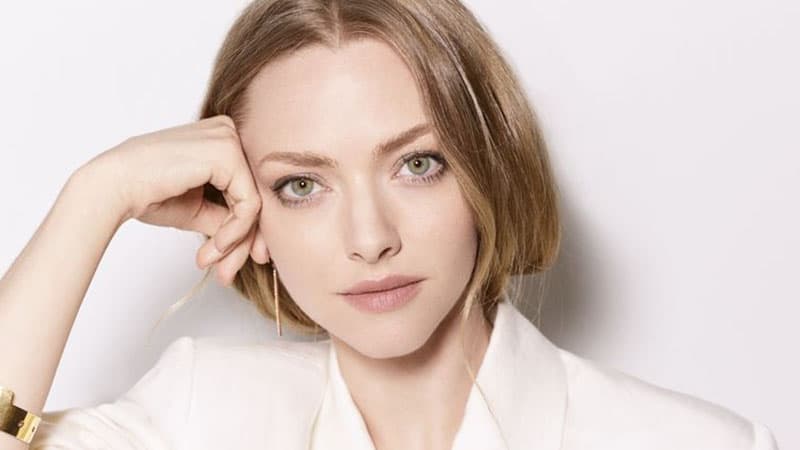 31. Isla Fisher
Funny girl Isla Fisher is one of the hottest female celebrities in Australia who is also an actor and an author. The gorgeous redhead's roles in comedy films such as Wedding Crashers, Grimsby, and Tag have earned her high praise. Plus, as a mother of three, she's also authored a range of funny family stories based around a mischievous babysitter called Marge. In 2015, she donated money to Save the Children and the International Rescue Committee to help Syrian refugees.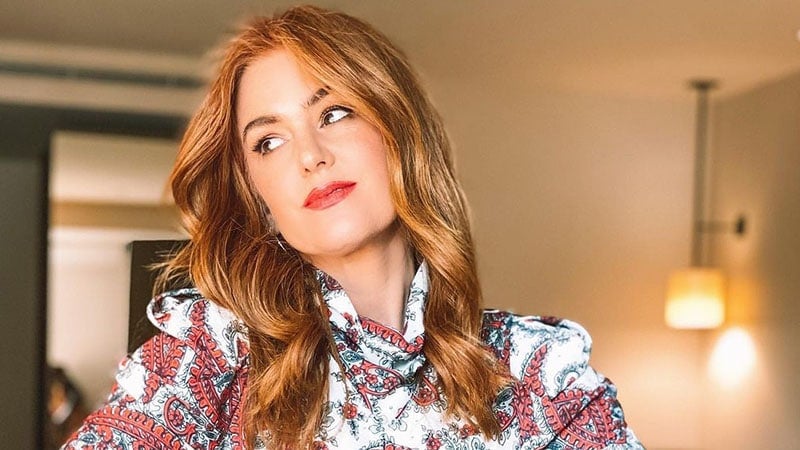 32. Kate Beckinsale
Among Kate Beckinsale's many attractive physical traits are her long legs, beautiful smile, luscious mane of hair, and inability to age. The English actor's most notable roles include the Underworld series, Jolt, and Love & Friendship, for which she was nominated for the Critics' Choice Movie Award for Best Actress in a Comedy. In 2019, she also produced a TV series called The Widow. Her charity of choice is the British Heart Foundation. It's a cause close to her because her father passed away young from a congenital heart defect.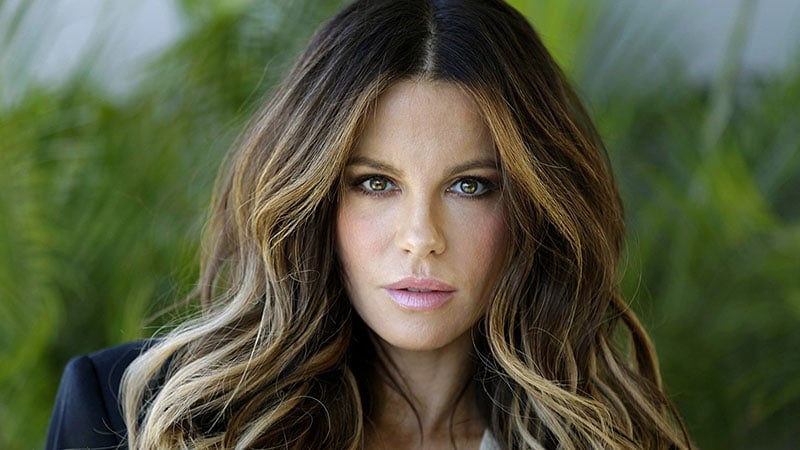 33. Emily Blunt
The breadth of Emily Blunt's acting skills is truly phenomenal. She effortlessly goes from Mary Poppins or fashion magazine assistant to monster butt-kicking heroine or FBI agent up against the cartel. Plus, she does it all with quintessential British aplomb and natural beauty. In addition to her acting roles, she's been the face of various brands, including Yves Saint Laurent and luxury watch brand IWC Schaffhausen.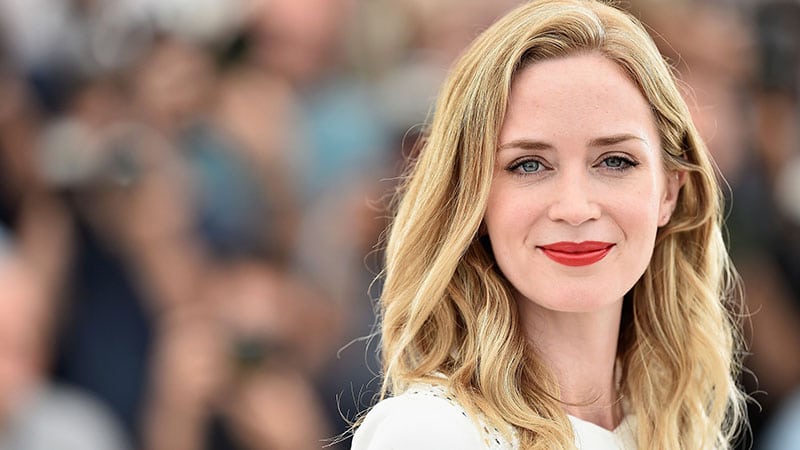 34. Sofía Vergara
Sofia Vergara is another addition on the hottest female celebrities who is known for her curves. Hailing from Colombia, she's an actor, producer, and model. However, most people recognize her from the sitcom Modern Family, where she portrays Gloria Delgado-Pritchett. Her husband is Joe Manganiello, making them one of the most ridiculously good-looking couples in Hollywood.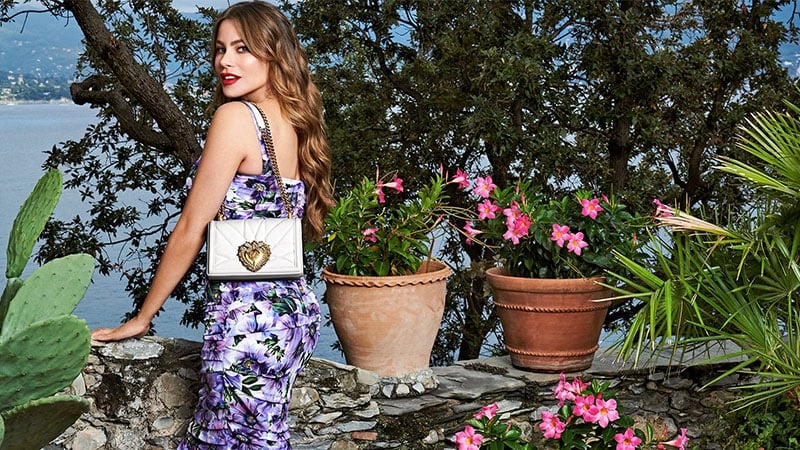 35. Elizabeth Hurley
Apparently, Elizabeth Hurley never got the memo that all humans age. Despite being in her mid-50s, she still boasts a rocking body and youthful glow. The model, actor, and businesswoman have a successful career across a range of industries. She's long been the face of Estee Lauder, actively joining their Breast Cancer Awareness Campaign. Then, in 2005 she launched her own swimwear brand, Elizabeth Hurley Beach. It contains a collection of bikinis, one-piece suits, resort wear, and accessories.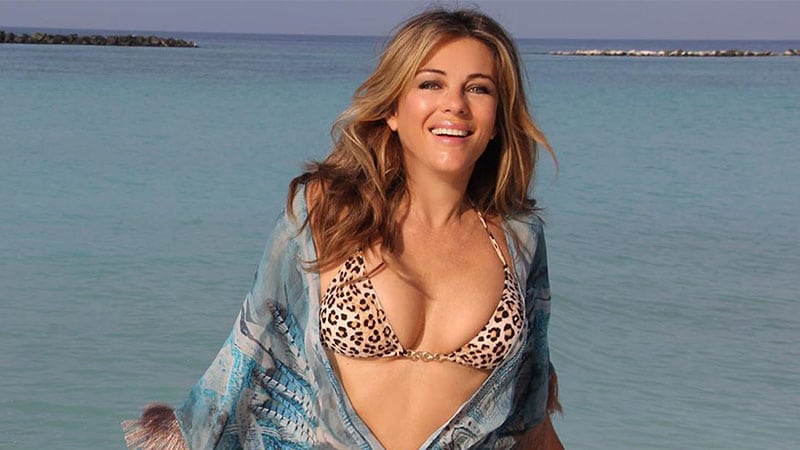 36. Gal Gadot
Gal Gadot is the perfect mix of strong and sexy. Consequently, it makes sense that her most famous role is playing Wonder Woman, an Amazonian princess who does plenty of butt-kicking. The Israeli actor is one of the world's hottest female celebrities who was crowned Miss Israel in 2004 before completing her mandatory two-year military service. She maintains a deep connection to her homeland, splitting her time between Tel Aviv and Los Angeles.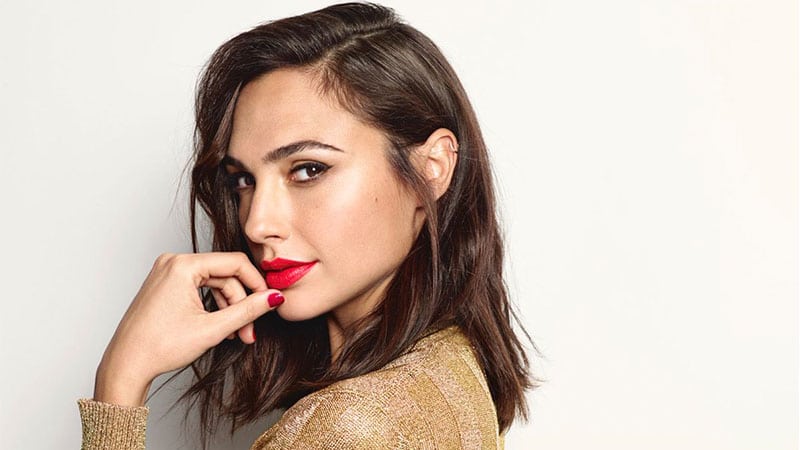 37. Penélope Cruz
There's something special about female friendships, and Penelope Cruz and fellow list inclusion Salma Hayek are besties. Whoever started the "I Ain't Never Seen Two Pretty Best Friends" meme has clearly not seen these two goddesses. Penelope's career began young, at just 16, appearing in Jamón Jamón. Roles since then include The Hi-Lo Country, Sahara, and Pirates of the Caribbean: On Stranger Tides. She was also the face of L'Oreal and later Lancome and guest-edited French Vogue.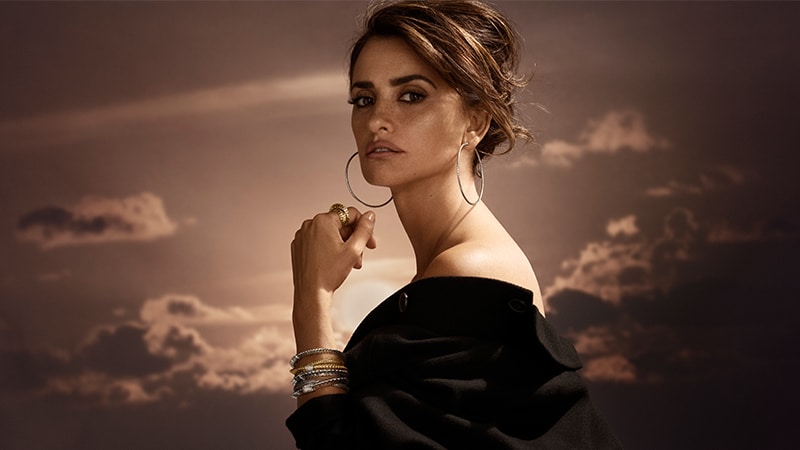 38. Natalie Dormer
Natalie Dormer's bright blue eyes draw you in. This gorgeous English actor made a name for herself as Anne Boelyn in The Tudors. She followed this with roles in Game of Thrones, The Hunger Games, and Penny Dreadful: City of Angels. Additionally, she co-wrote, produced, and starred in the film, In Darkness. She considers herself a feminist and worked with Plan International to ban child marriage in Tanzania. She also ran in the London Marathon, raising money for Barnardos and Childline, both of which help vulnerable children.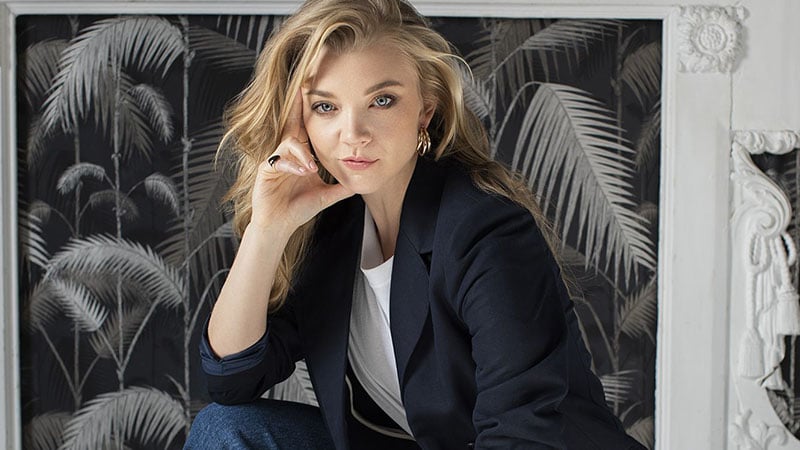 39. Kate Upton
Kate Upton is famous for her voluptuous curves, having graced the pages of the Sports Illustrated Swimsuit Issue on multiple occasions, including the cover three times in 2012, 2013, and 2017. The American model has also appeared in many other magazines, including Vogue, GQ, and Harper's Bazaar. She is considered one of the hottest female celebrities and also a talented actor, starring in a series of rom-coms, including The Other Woman and The Layover.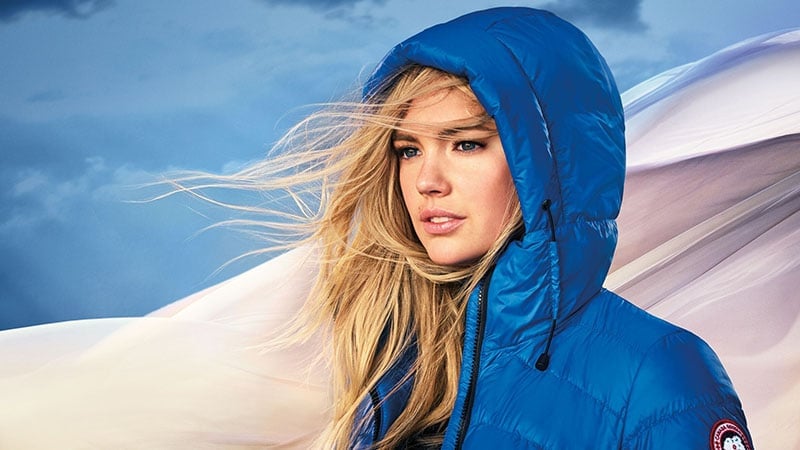 40. Nicole Scherzinger
Nicole Scherzinger was born in Honolulu, Hawaii, on June 29, 1978, and has accomplished many things throughout her career. This includes being the lead singer of the popular girl group the Pussycat Dolls. She is also a talented dancer, occasional actress, and a longtime judge on The X Factor UK. In addition to her many talents, Scherzinger is celebrated for her beauty and is Filipino-Russian-Hawaiian.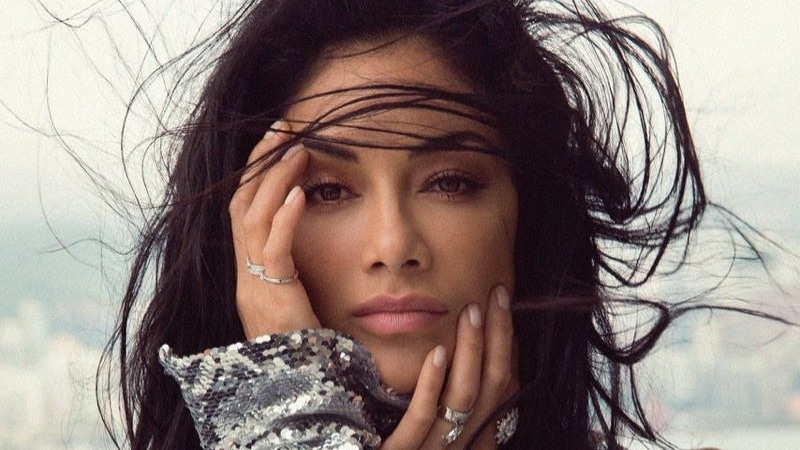 41. Eva Longoria
As one of the hottest female celebrities, Eva Longoria is an American actress, producer, director, and entrepreneur. She was born on March 15, 1975, in Corpus Christi, Texas, and is best known for her role as Gabrielle in Desperate Housewives, although she started acting long before this with a recurring role on The Young and the Restless. She is a woman of many talents, and one of her most recent focuses is her podcast, Connections With Eva Longoria.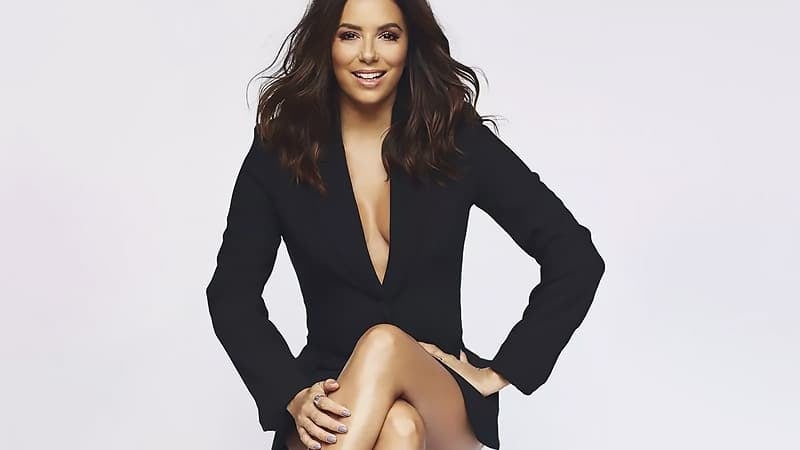 42. Hayden Panettiere
Hayden Panettiere has been acting since she was a child and has enjoyed a long and successful role in Hollywood. Some of her standout performances include her role in Nashville and Heroes. Born in Palisades, New York on Aug. 21, 1989, it is hard to believe Panettiere is in her early 30s with all she has achieved. But she has also experienced a dark side to fame, and her willingness to use her platform to speak about her struggles with addiction is a powerful thing.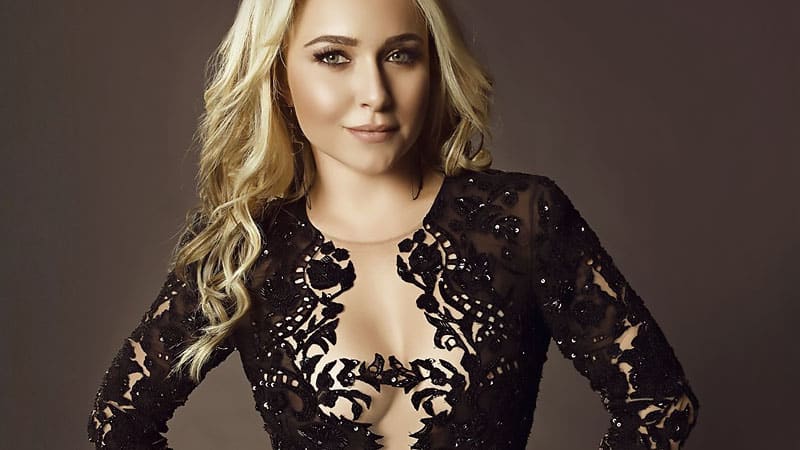 43. Missy Peregrym
Missy Peregrym is a Canadian actress best known for her roles in Rookie Blue, Stick It, and FBI. She has enjoyed a successful television career and garnered a legion of loyal fans. Before Hollywood, she became a model at the age of eighteen. There is no denying Peregrym is one of the hottest female celebrities, and another role she is proud of is her motherhood. She is a mom to two daughters with her husband, Tom Oakley.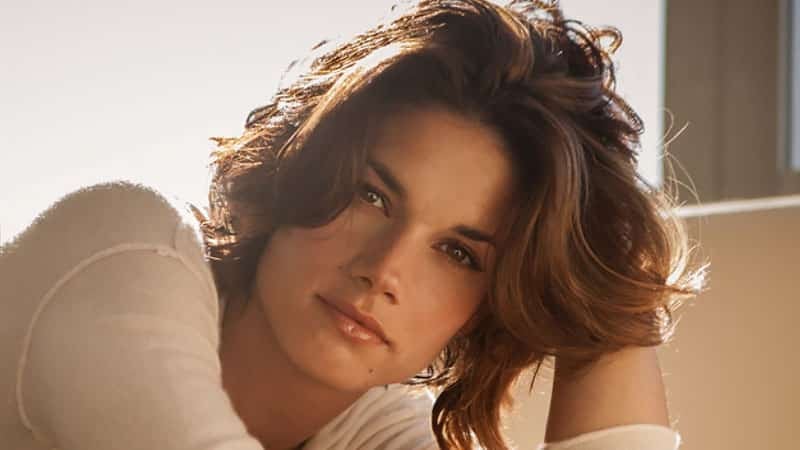 44. Lily Collins
You´ve probably seen Lily Collins in Emily in Paris, her hit television show. However, her acting career began long before this, and her first role was when she was just two and appeared in the sitcom, Growing Pains. Born in Guildford, United Kingdom, Collins is a British American actress and model (including work for Burberry). It seems she was destined for fame because her father is a famous singer, Phil Collins.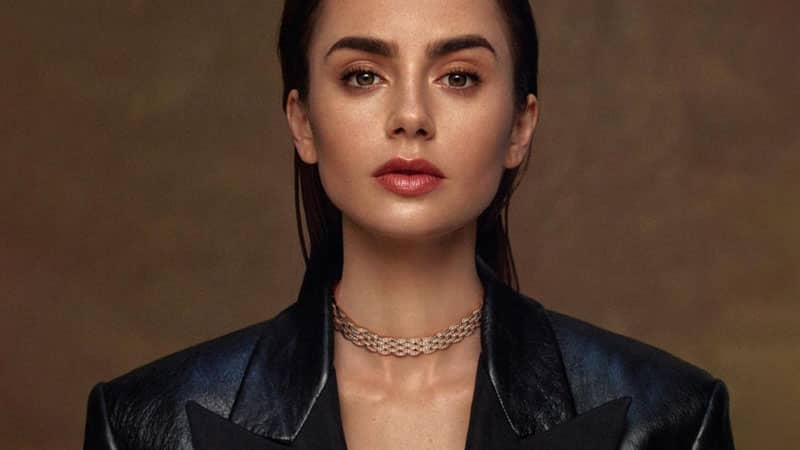 45. Jennifer Connelly
Jennifer Connelly has had a long and successful career in Hollywood, with her debut in the 1984 film Once Upon a Time in America. Before this, she was a child model. In the years that have followed, Connelly has delivered several memorable performances, including A Beautiful Mind, Career Opportunities, and Only the Brave. At 52, she has aged gracefully and is an undeniably stunning woman.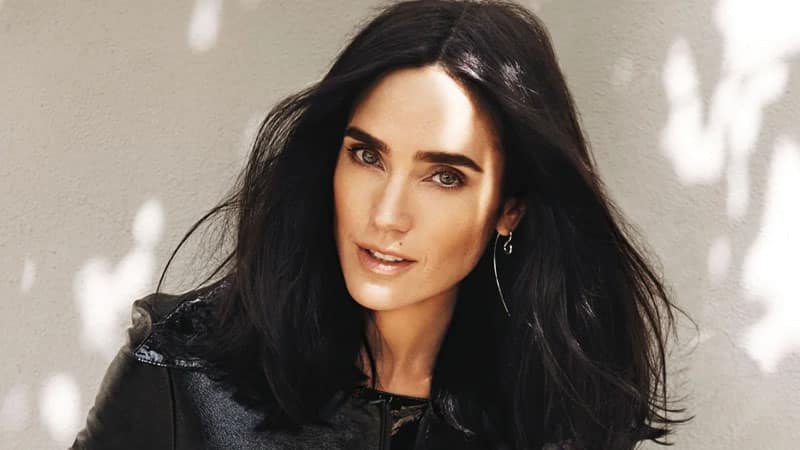 46. Diane Kruger
Diane Kruger is one of the hottest female celebrities and is deserving of a spot on this list for both her talent and beauty. She was born in Algermissen, Germany, on July 15, 1976. The German American actress has enjoyed success in Hollywood, working steadily in the industry and gaining early recognition for her talents. She has also had success in the romance department and shares a baby with longtime partner and fellow actor Norman Reedus.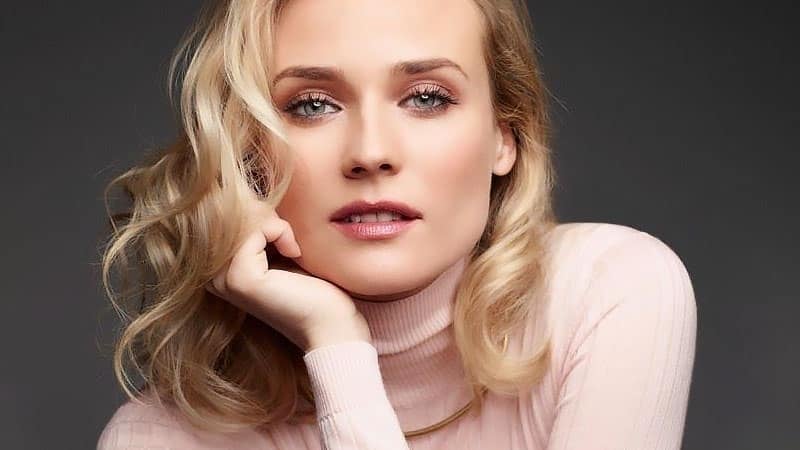 47. Jessica Lowndes
Canadian actress Jessica Lowndes may not be as well known as some of the other stars on this list. Still, she has starred in several memorable roles, particularly as Adrianna Tate-Duncan on the teen drama series 90210. This character was hugely popular with audiences and had a significant impact on Lowndes' career. She moved to Los Angeles to follow her dreams of being an actress, a decision that shows her passion and dedication to her art.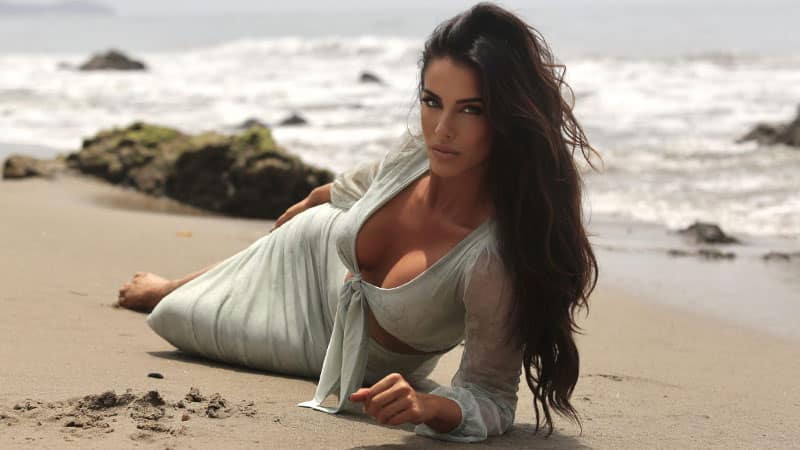 48. Ashley Greene
Fans of the Twilight saga will instantly recognize Ashley Greene as Allison, which may have been her biggest role to date. But she has not disappeared from the limelight entirely and has several other projects in the works, including hosting the podcast, The Twilight Effect, to discuss her time spent on the show. Beautiful and talented, there is no denying that Greene is one of the hottest female celebrities that has made a lasting impact on her fans.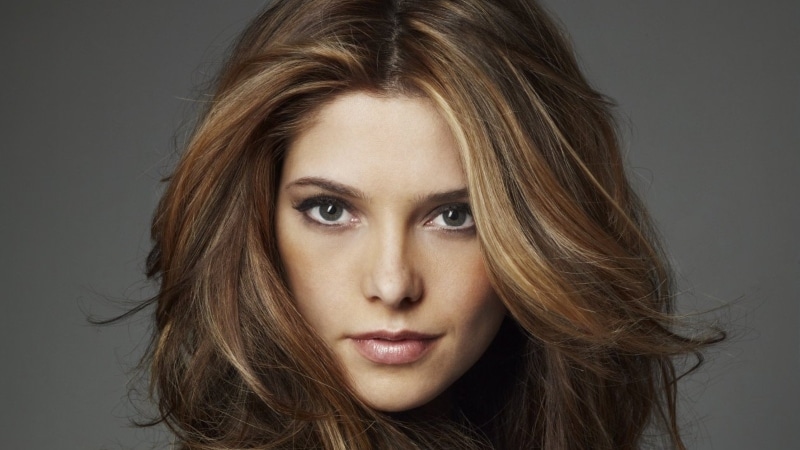 49. Leighton Meester
Leighton Meester's most iconic role is arguably playing Blair Waldorf on the hit series Gossip Girl for six seasons. However, she has also had a successful film career. Standout performances include roles in The Weekend Away and The Roommate. Meester lives a private life away from the cameras as much as possible. She married actor Adam Brody in 2014, and together the pair raise their two children.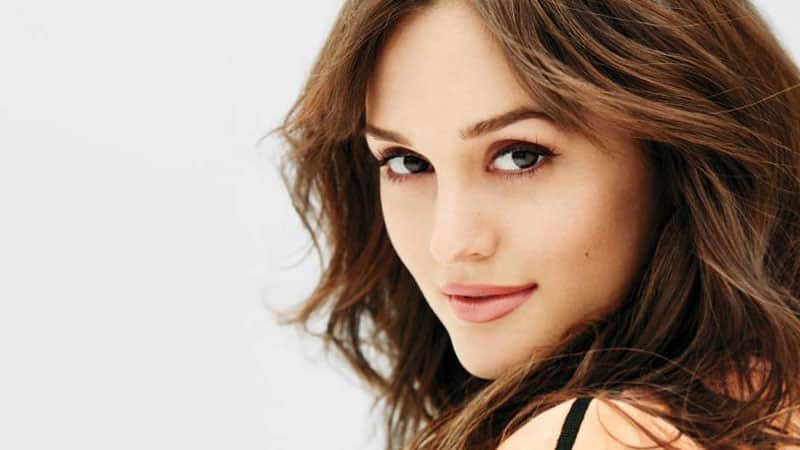 50. Ashley Benson
Born on Dec. 18, 1989, in Anaheim Hills, California, Ashley Benson is a fascinating individual. Her personal life has received just as much attention as her memorable roles, including her portrayal of Hanna Marin in the series, Pretty Little Liars from 2010 to 2017. She has an impressive social media following and is undeniably one of the hottest female celebrities in the world right now.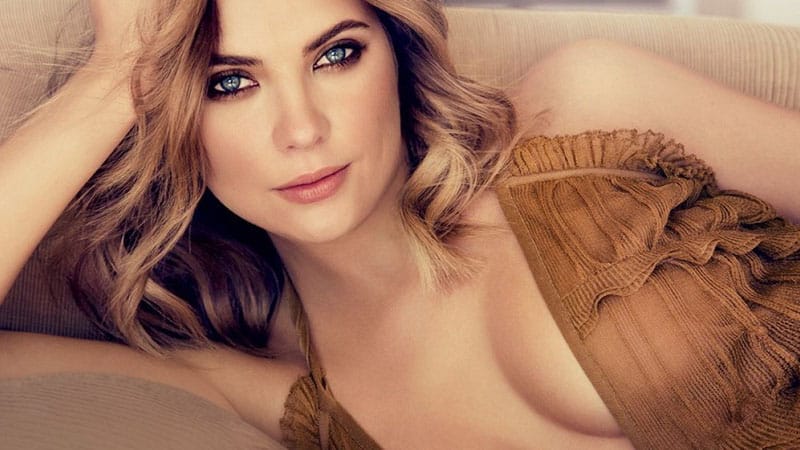 Hottest Female Celebrities FAQs
Who are the hottest female celebrity right now?
Beauty is, of course, in the eye of the beholder. However, some of the hottest female celebrities right now include Jennifer Lawrence, Jessica Alba, and Natalie Portman.
Who is the richest female celebrity?
According to Forbes, the highest-paid female celebrity is Kylie Jenner, with an income of $590 million. Following her is Ellen Degeneres ($84 million); Ariana Grande ($72 million); Taylor Swift ($63.5 million); and J.K Rowling ($60 million).
Who is the hottest actress in the world?
Several factors determine the hottest actress in the world, but some of the most beautiful and sexy women include Zendaya, Lucy Liu, Jessica Alba, Scarlett Johansson, and Priyanka Chopra.
Who are the hottest single female celebrities?
Some of the hottest single female celebrtires are Nina Dobrev, Bebe Rexha, Barbie Ferreira, Halle Berry, Mindy Kaling and Charlize Theron.
SUBSCRIBE TO OUR NEWSLETTER
Subscribe to our mailing list and get interesting stuff and updates to your email inbox.